Jackery's Latest Power Stations Shine at IFA Berlin 2023
The 2023 Internationale Funkausstellung Berlin (IFA 2023) took place from September 1st to 5th at the Messe Berlin in Germany. The global leader in green energy, Hello Tech, showcased its Jackery brand of portable power stations at the event. They also unveiled the latest products in the Jackery Explorer Plus series: the Jackery Explorer 1000 Plus and 300 Plus Portable Power Stations.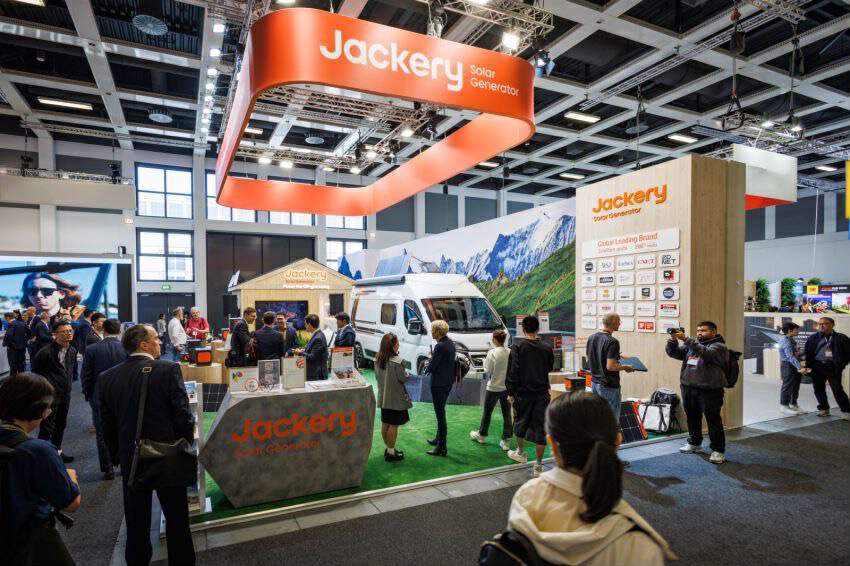 Founded in 1924, the IFA in Germany is one of the world's three major exhibitions, alongside the CES in the United States and the MWC in Spain. It brings together the latest tech products from around the world, attracting over 130 countries and more than a hundred thousand trade visitors each year. The Jackery Plus series, presented at this event, demonstrates innovative expand capacity technology and robust performance for outdoor enthusiasts worldwide.
Enhanced Performance, Safety, and Durability for The New Plus Series
In 2016, Hello Tech's Jackery brand entered the global portable energy storage market and has since iterated and upgraded various product lines. In June of this year, Hello Tech introduced the Jackery Explorer 2000 Plus Portable Power Station at the Intersolar Europe in Germany, the world's largest and most influential solar energy trade show.
This flagship product boasts high-efficiency IBC solar charging, upgraded safety features, high power adaptability for various scenarios, and smart connectivity. It became one of the most eye-catching products at Intersolar Europe 2023. At IFA 2023, the Plus series welcomes two new members: the 1000 Plus and 300 Plus.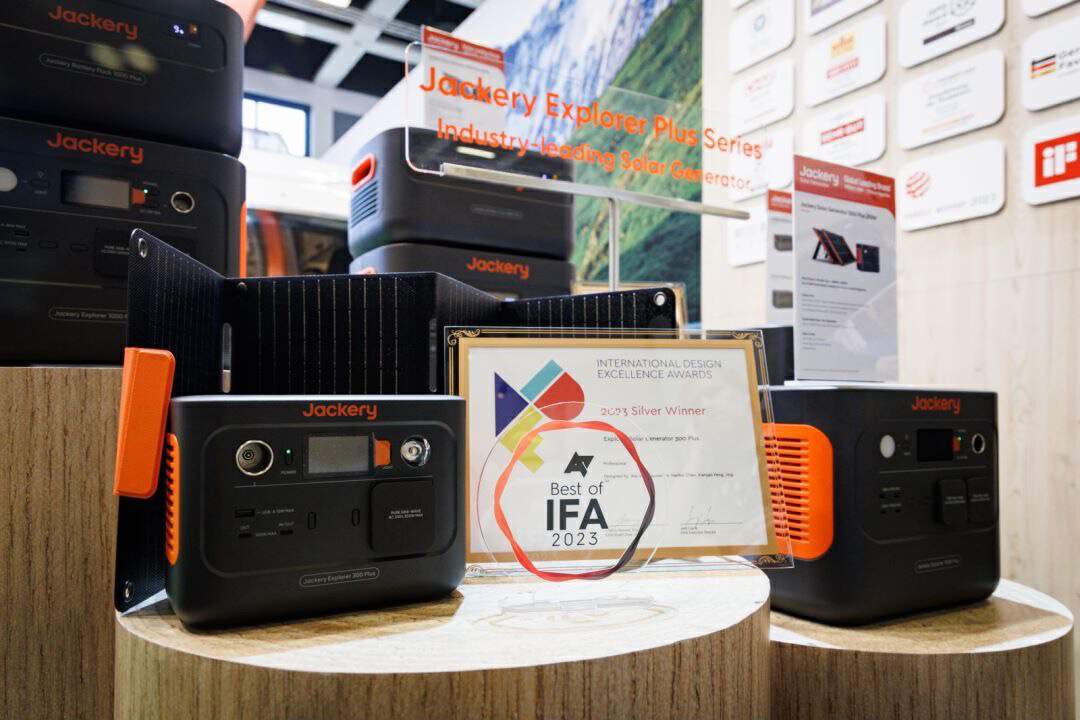 The Jackery Explorer 1000 Plus Portable Power Station is designed for high-capacity, high-power needs. Despite its smaller size, it offers a 1260Wh capacity and features a durable lithium iron phosphate battery with a lifespan of up to ten years.
ChargerLAB's evaluation indicates that the 1000 Plus main unit can be used independently and provides a powerful 2000W AC output, capable of powering various heavy tools and devices. Moreover, for exceptional power supply flexibility, the Jackery Explorer 1000 Plus Portable Power Station introduces expand capacity accessories, allowing users to expand the capacity up to 5kWh by connecting multiple battery packs according to their needs.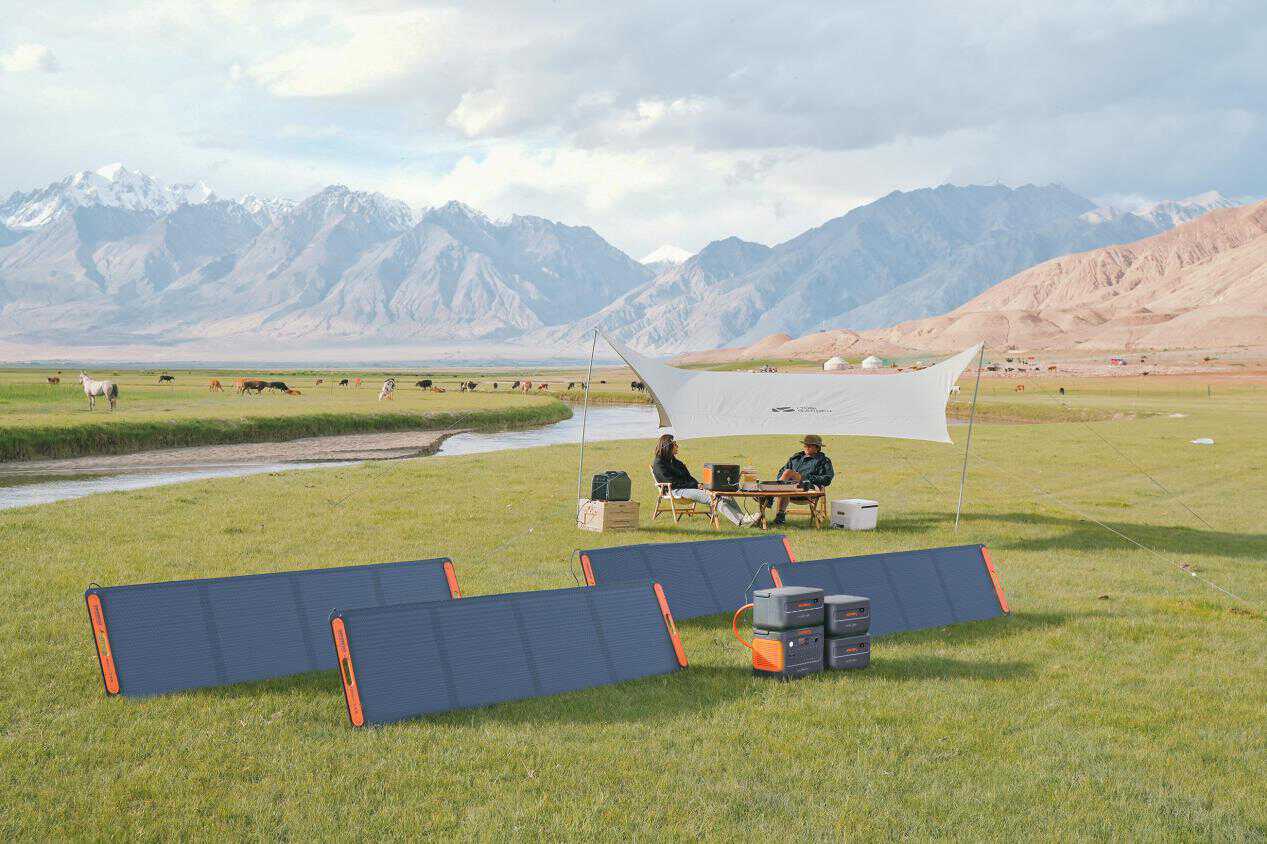 In addition to its robust output specifications and high-capacity power supply, the 1000 Plus excels in self-charging. It can be fully charged from the grid in just 1.7 hours and in approximately 2 hours with solar panels when used outdoors. Its long-lasting and highly secure lithium iron phosphate battery pack is rated for over 4000 cycles, ensuring a decade of reliable use.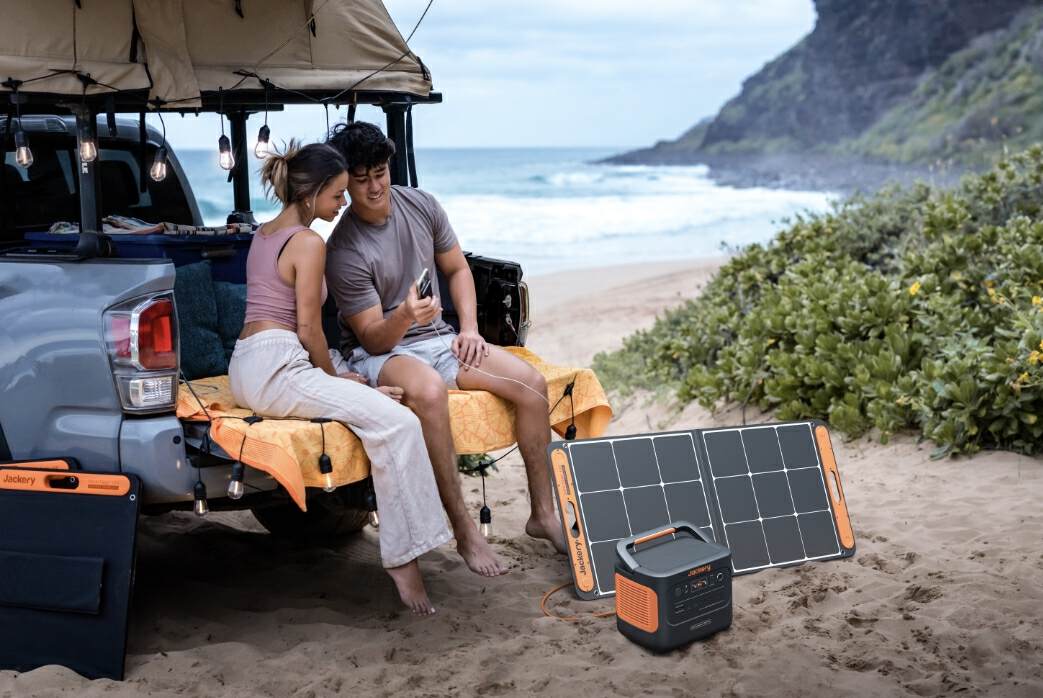 Alongside the 1000 Plus, the Jackery Explorer 300 Plus Portable Power Station also made its debut. This portable power station is designed for lightweight and easy portability, making it suitable for on-the-go power needs.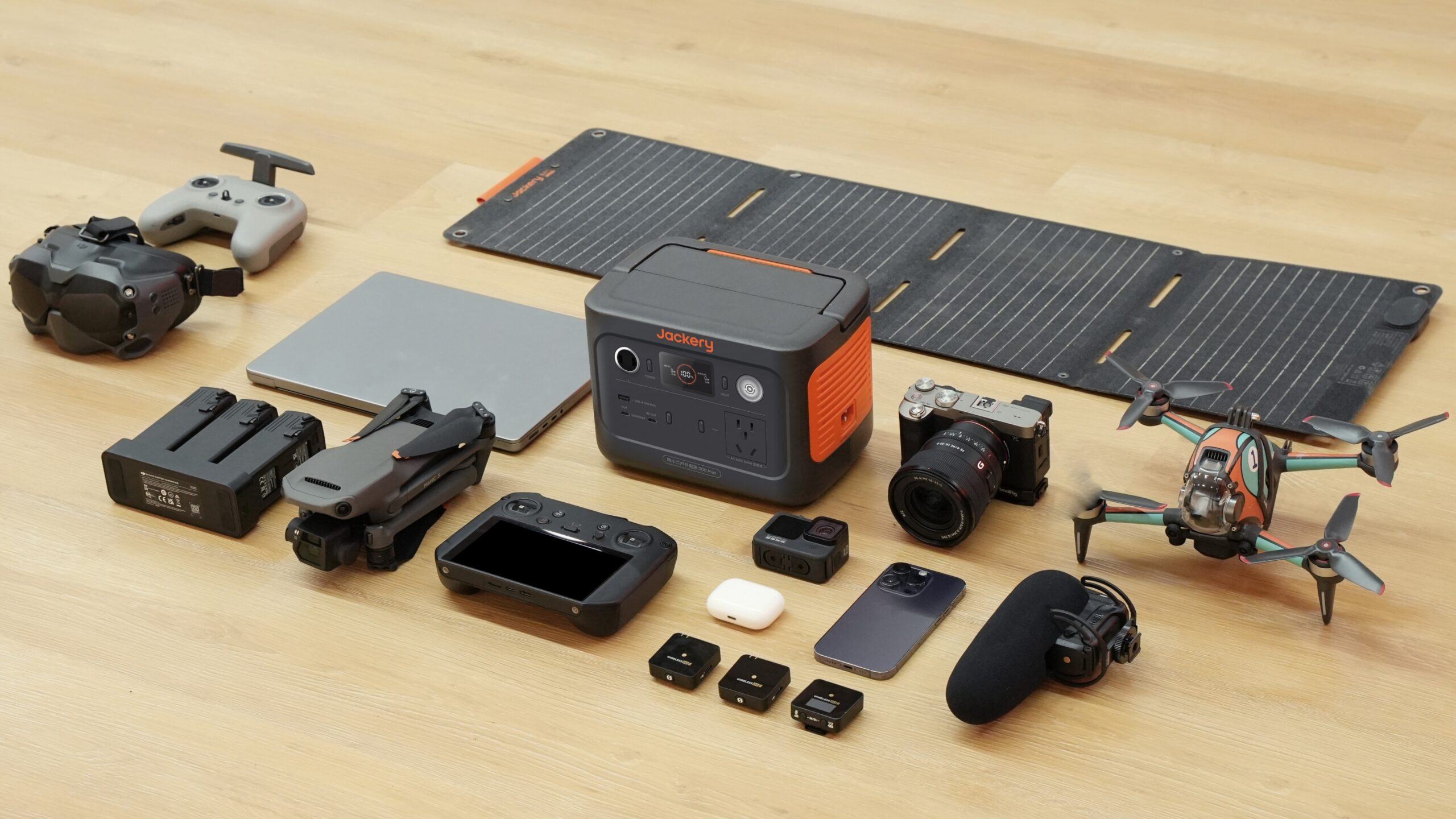 The 300 Plus is Hello Tech's smallest and most portable solar charging power station, offering 288Wh of power and supporting 300W inverter output. With a weight of only 3.75kg and a size nearly 30% smaller than mainstream products, it includes a 40W solar panel with an innovative foldable design that can be set up in as little as 30 seconds. It is ideal for powering consumer electronics, low-power home appliances, non-smart devices, and is suitable for short-distance road trips, camping, and outdoor hiking.
According to ChargerLAB's tests, the Jackery Explorer 300 Plus Portable Power Station can charge a smartphone over ten times on a full charge. For suburban family camping trips, bringing along a 300 Plus ensures a continuous power supply for all electronic devices, including drones, handheld gaming consoles, and cameras, providing a convenient and diverse outdoor experience that traditional power banks cannot match.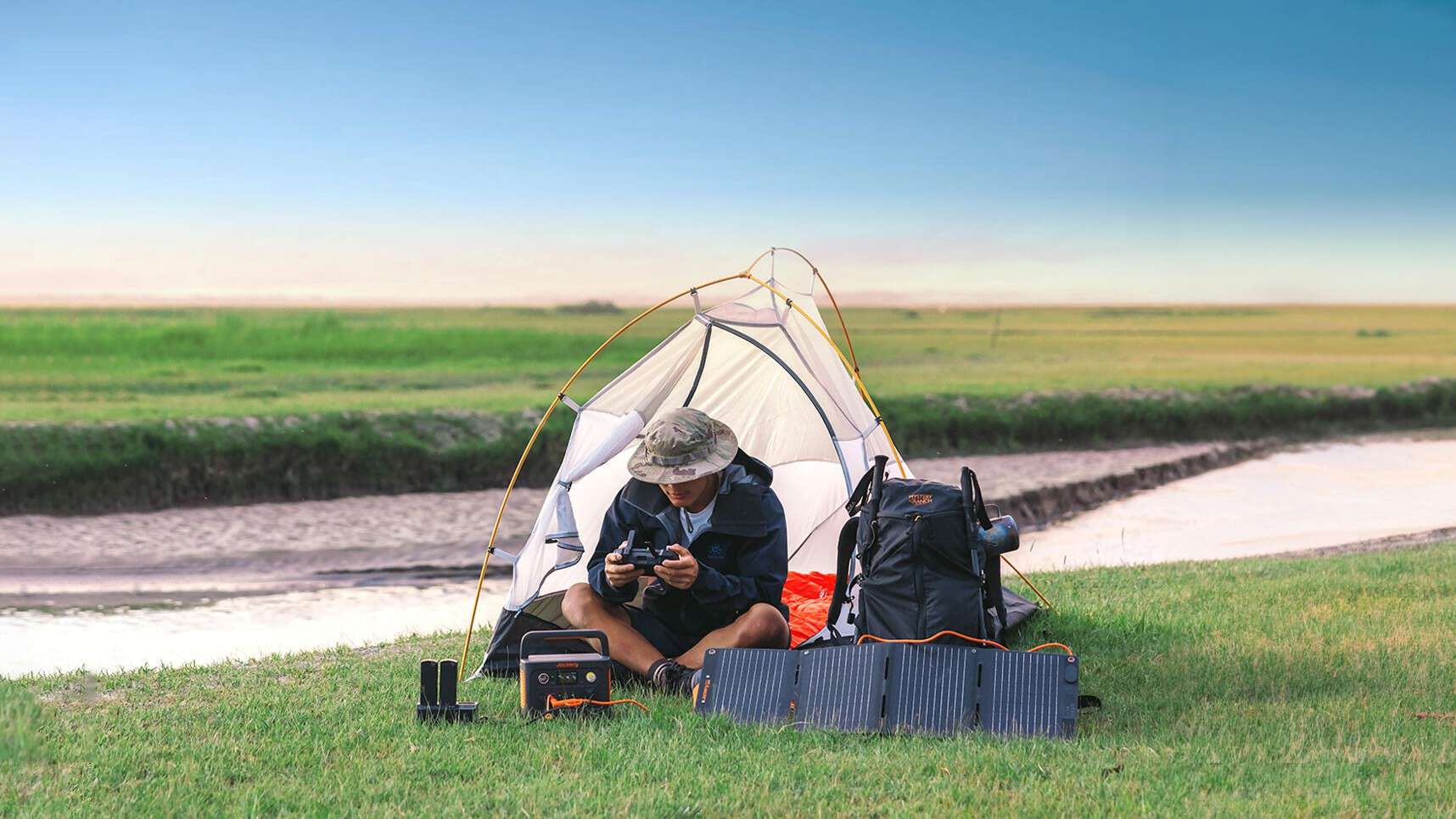 Presence at IFA: Hello Tech and Jackery Continue to Lead the Global Portable Power Station Market
In 2015, Hello Tech recognized the growing demand for portable clean energy in outdoor travel and emergency preparedness scenarios, leading to the innovative creation of the Jackery portable power station brand, pioneering the field of portable solar charging.
Compared to traditional fuel generators, Jackery portable power stations offer advantages such as quiet operation, zero emissions, and ease of use. They have gained popularity among consumers and have also been valuable tools in commercial operations. In the field of disaster preparedness and emergency response, Jackery portable power stations have participated in several search and rescue missions involving Chinese spacecraft returns, successfully providing mobile power support.
Hello Tech has consistently identified user needs and developed new products in line with market trends, launching the Jackery Explore portable power station Basic, Pro, and Plus product lines. By presenting the Jackery Explorer 1000 Plus Portable Power Station and 300 Plus at IFA 2023, Hello Tech showcased its innovative capabilities in green energy and offered on-site visitors a chance to get up close and experience portable power station products. These products received high attention and praise from the audience at the event.
Related Articles:
1. Sustainable Power on the Go | Jackery Explorer 2000 Plus Steals the Show at Intersolar Europe 2023
2. Exploring the Future of Portable Power: Jackery's Debut at 4x4 Outdoors Show Melbourne 2023
3. EcoFlow Launched River Max Plus Portable Power Station Limited Edition
The article is originally written by @
Joey
posted on Chargerlab. All rights reserved.