Exploring the Future of Portable Power: Jackery's Debut at 4x4 Outdoors Show Melbourne 2023
In recent days, Australia's largest international outdoor exhibition, the National 4x4 Outdoors Show Melbourne 2023, was grandly held. With the participation of 220 exhibitors, this exhibition attracted over 30,000 outdoor enthusiasts from around the world. Hello Tech Energy showcased their Jackery Explorer Portable Power Station Pro and Plus series at the event, presenting a variety of popular products on-site. Notably, this exhibition marked the first appearance of Jackery Explorer Portable Power Station in a large-scale event in Australia. With its stylish and cutting-edge design, coupled with robust product performance, the multiple products drew significant attention at the event.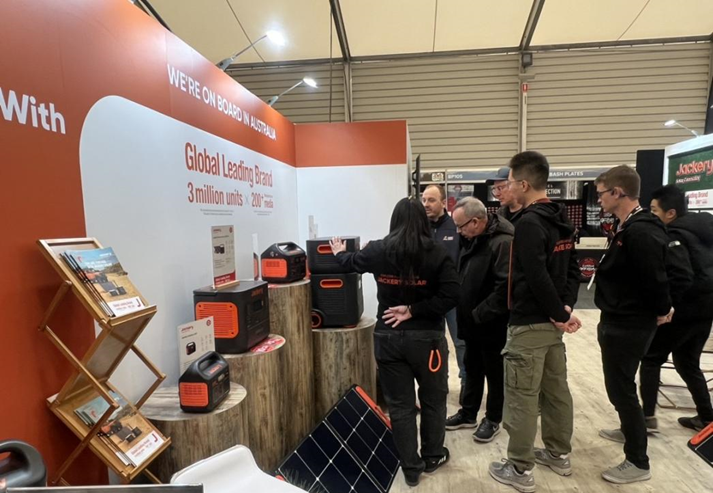 The highlighted Jackery Plus series featured in this exhibition is Hello Tech Energy's latest flagship product line. Since its launch, the Plus series has garnered praise and recognition from outdoor enthusiasts and industry professionals worldwide due to substantial advancements in safety, durability, photovoltaic conversion rates, and user experience. Following its debut at this exhibition, more products from the Jackery Explorer Portable Power Station Plus series are set to enter the European and American markets.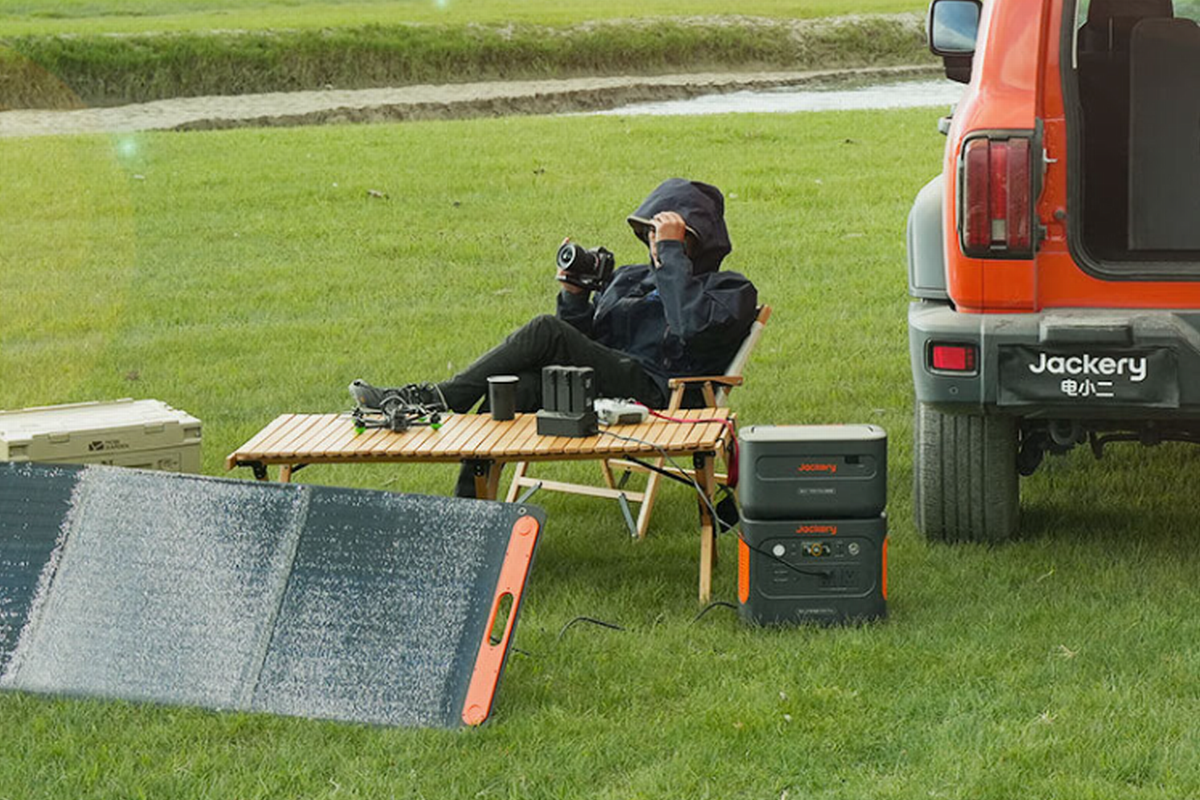 Taking the Jackery Explorer 1000 Plus Portable Power Station as an example, this high-spec energy storage product is tailored for scenarios with substantial power demands. The main unit can be used as a standalone product, boasting a robust 2000W AC output capability that easily supports a variety of heavy-duty tools and equipment. With its built-in 1264Wh capacity, it meets the requirements of extended outdoor operations. To ensure exceptional power supply across diverse scenarios, the 1000 Plus introduces an innovative power expansion battery pack. Users can connect multiple expansion battery packs as needed, allowing for a maximum expansion of up to 5kWh.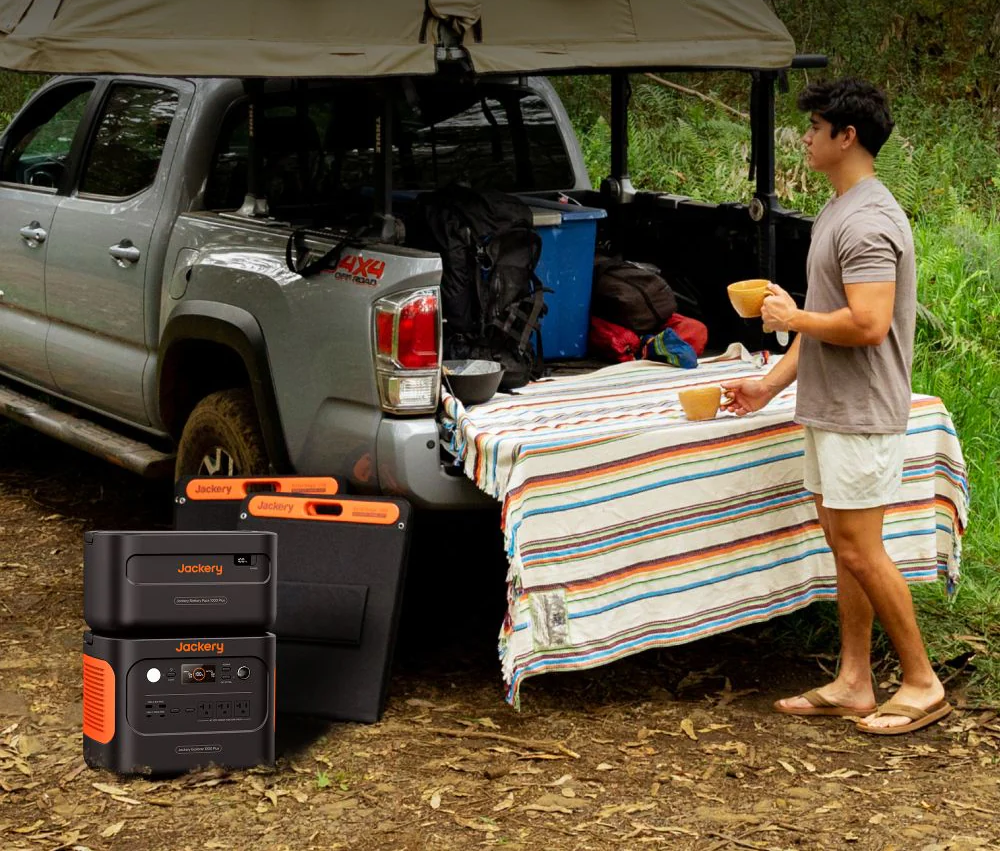 Beyond its formidable output specifications and ample power capacity, the Jackery Explorer 1000 Plus Portable Power Station excels in self-recharging. It efficiently recharges through high-power grid electricity in just 1.7 hours, and when utilizing solar panels outdoors, it takes merely 2 hours to achieve a full charge, ensuring a constant and abundant power supply wherever and whenever needed. Notably, it incorporates a lithium iron phosphate battery known for its longevity and high safety standards, with a charge-discharge lifespan of over 4000 cycles. Official claims even suggest that with a single charge per day, the unit can remain operational for a decade.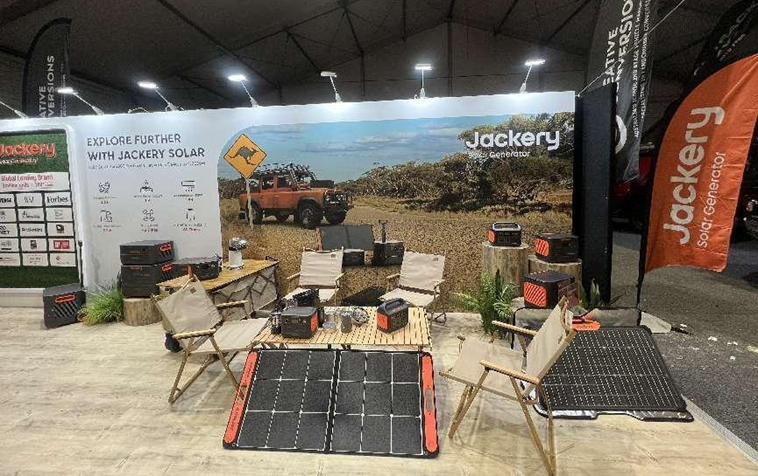 Simultaneously, the showcased Jackery Pro series is a high-end line tailored specifically for heavy users. This series has undergone upgrades and breakthroughs in multiple aspects such as charging speed, safety, and user experience. Take the Jackery Explorer Portable Power Station 2000 Pro as an example, which, under solar fast charging conditions, can be fully charged in as little as 2.5 hours. It features a new-generation Battery Management System (BMS)™ with dual monitoring chips, effectively maintaining device safety and providing users with a safer and more convenient outdoor power experience.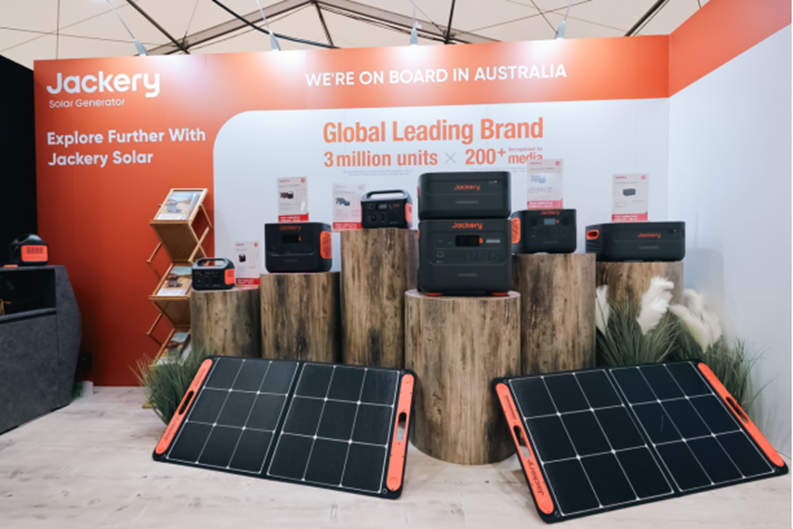 Founded in 2012, Jackery has become a global leader in the sale of solar-powered portable power stations. Since successfully entering the Japanese market in 2019, Jackery has been accelerating its global market expansion and officially entered the Australian market at the beginning of 2023. As of now, Jackery's sales network covers over 30 countries and regions around the world, including North America, Europe, Japan, and China, with a cumulative sales volume exceeding 3 million units. This appearance at Australia's largest outdoor exhibition will further enhance Jackery's brand awareness locally and establish a solid foundation for future market expansion. It is anticipated that within the next three years, Jackery's business will extend to over 100 countries and regions, providing high-quality green energy products and services to consumers worldwide.
Summary of ChargerLAB
In summary, the National 4x4 Outdoors Show Melbourne 2023 served as a significant platform for Hello Tech Energy to introduce their revolutionary Jackery Explorer Portable Power Stations. The event highlighted the brand's innovative Pro, and Plus series, showcasing their commitment to design, performance, and sustainability for outdoor enthusiasts. This debut not only marked Jackery's entry into the Australian market but also reinforced their dedication to shaping a greener, more empowered future for outdoor power needs.
Related Articles:
1. Sustainable Power on the Go | Jackery Explorer 2000 Plus Steals the Show at Intersolar Europe 2023
2. Modular Design | Segway-Ninebot Launched New Portable Power Station
3. EcoFlow Launched River Max Plus Portable Power Station Limited Edition
The article is originally written by @
Joey
posted on Chargerlab. All rights reserved.