APEC 2022 will return to Houston on March
Because of the COVID outbreak, APEC 2021 had to be held online. But this year, it can finally resume to an in-person format in Houston from March 20th to 24th, 2022.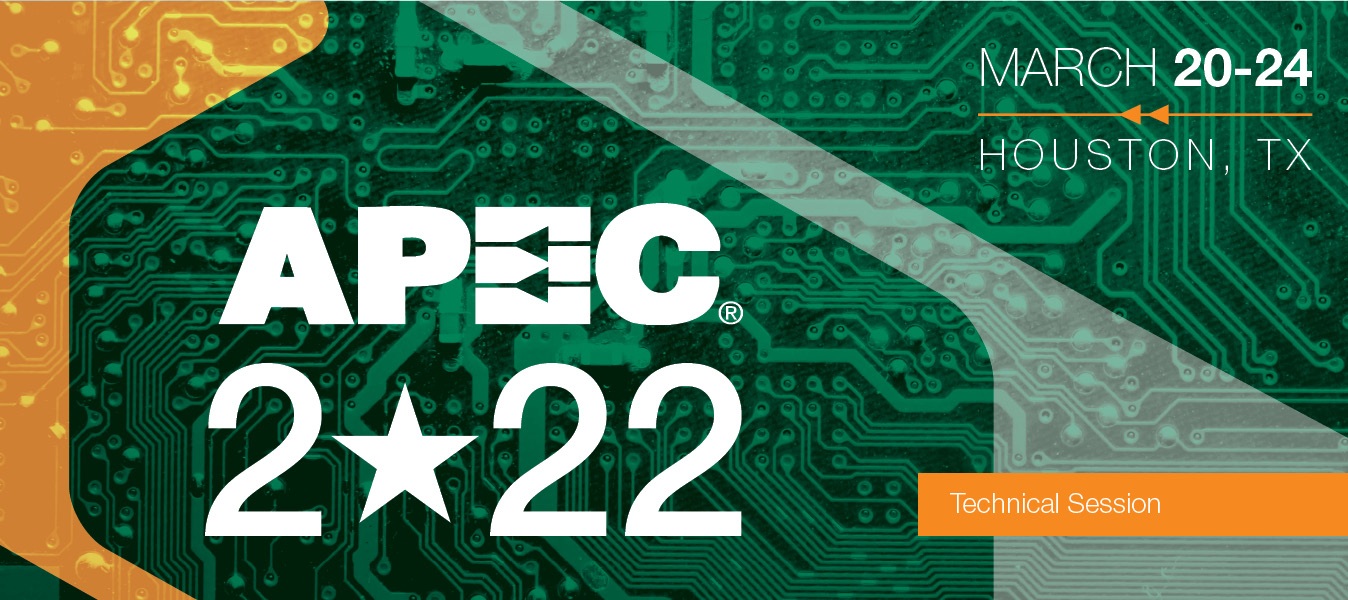 The Applied Power Electronics Conference (APEC) is not just a designer's conference. It has something of interest for anyone involved in power electronics and will focus on the practical and applied aspects of the power electronics business.
Activity
This year's meeting will be held at Houston's George R. Brown Convention Center. If you're an attendee, you'll have many chances to participate in different activities in five days, such as professional education seminars, exposition, social events, spouse activities, and four different sessions.
The most important session is the plenary session, which continues the long-standing tradition of addressing issues of immediate and long-term interest to the practicing power electronic engineer. You can click here to view more details.

The industry sessions will run from 22-24 of March. It presents information on current topics in power electronics from industry sources and runs in parallel with the traditional technical sessions track. You can search lectures by clicking here.

And the technical program includes peer-reviewed papers that cover all areas of technical interest for the practicing power electronics professional. You can view the lecture schedule here.

And finally, the in-person format also brings RAP sessions back, which allow for exciting dialogue among attendees and presenters and will be presented live during the conference. This year's RAP topics include:

Switch Capacitor vs. Inductor Based Technologies
AI Based Power Electronics Design vs. Conventional Power Electronics Design
Magnetics in IC vs. Magnetics in PCB vs. Power Supply in Magnetics
Except for the four sessions, it also hosts an exposition featuring hundreds of companies serving the power electronics industry in a variety of capacities. Top manufacturers and service providers are on hand to help you explore the latest technology and solutions.
This year, more than 187 exhibitors will attend APEC 2022, including world-famous brands, such as Texas Instruments, STMicroelectronics, ROHM, Power Integrations, ON Semiconductor, Navitas, Infineon, GaN Systems. You can click here to view the complete listing and floorplan.
History
For more than 35 years, APEC has grown to be the leading conference in North America for power electronic professionals. And in the past few years, it also held on the following cities/online:
2021: online (Because of the COVID-19)
2020: New Orleans, LA (March 15-19, 2020)
2019: Anaheim, CA (March 17-21, 2019)
2018: San Antonio, TX (March 4-8, 2018)
2017: Tampa, FL (March 26-30, 2017)
2016: Long Beach, CA (Mar 21-24, 2016)
APEC and ChargerLAB
ChargerLAB also attended the APEC in 2019. But because of the COVID-19, we cannot attend the APEC 2021 & 2022. We interviewed some exhibitors in 2019. You can choose and click the following link to view it if you're interested.
Texas Instruments (TI): Click here.
Efficient Power Conversion (EPC): Click here.
Panasonic: Click here.
Power Integrations: Click here.
STMicroelectronics (Qi): Click here.
STMicroelectronics (Power applications): Click here.
GaN Systems: Click here.
Summary
Registration for APEC 2022 is open now. You can save on registration costs with the Early Bird discount until January 24th, 2022. Click here to register for APEC 2022. For more info about APEC 2022, you can visit APEC's official website at any time: http://www.apec-conf.org/.
The article is originally written by @
Yi
posted on Chargerlab. All rights reserved.