Enhancing Electrical Safety | Introducing the Bull Outlet Timer
In daily life, there are certain situations where electrical power is not required to be continuously supplied. For instance, electric motorcycles pose safety risks if they are left plugged in for extended periods during charging. It can be both inconvenient and easy to forget to manually unplug the power cord. To address this issue, Bull, a renowned brand in the socket industry, has recently introduced an innovative outlet timer that combines high-quality materials with user-friendly operation, thereby creating a safer electrical environment for individuals.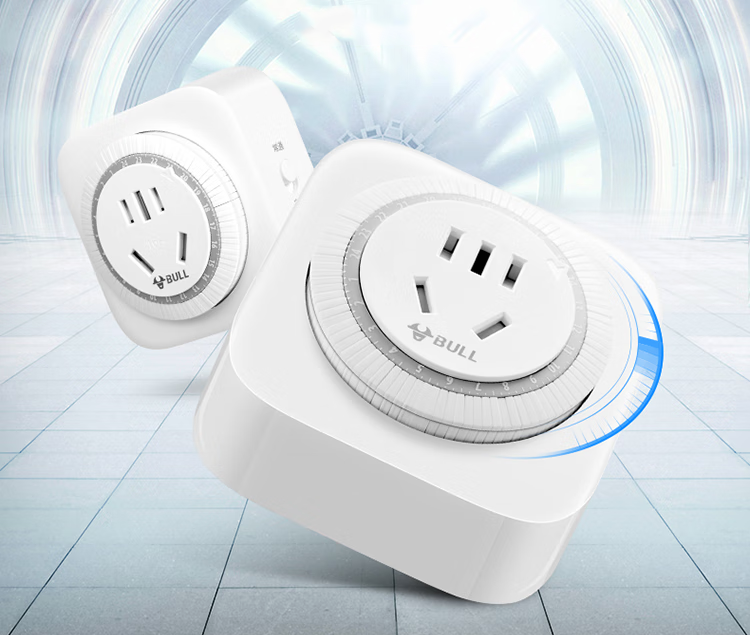 The Bull Outlet Timer, model GND-2/GND-2D, is constructed using fire-retardant PC engineering plastic. It has successfully passed the rigorous 750-degree glow-wire flammability experiment, which evaluates the device's ability to resist ignition and flame propagation. This certification ensures that the outlet timer meets stringent safety standards, providing users with optimal safety and reliability in their electrical usage.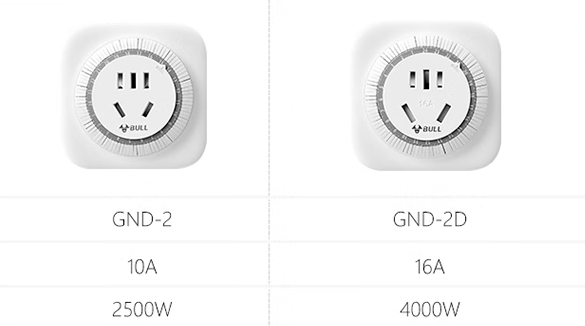 The timer offers two selectable specifications: 10A (2500W) and 16A (4000W). On the one hand, the 10A specification is ideal for everyday household use, accommodating common appliances such as televisions, computers, lamps, and kitchen appliances. It ensures reliable power management while providing a safe and efficient solution for controlling the operating time of these devices.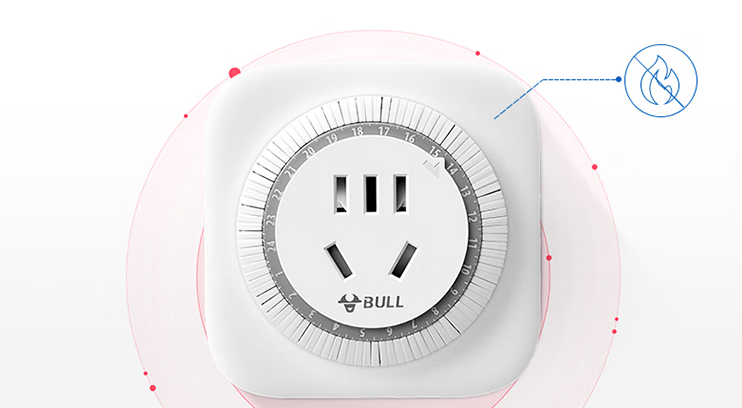 On the other hand, the 16A specification is designed to handle higher power demands, making it suitable for heavy-duty equipment and power-hungry devices. It can effectively manage the safe energy use of devices like air conditioners, electric heaters, washing machines, and other large appliances. With its robust capability, the 16A option provides a reliable and stable power supply, enabling users to conveniently regulate the duration of operation for these energy-intensive devices.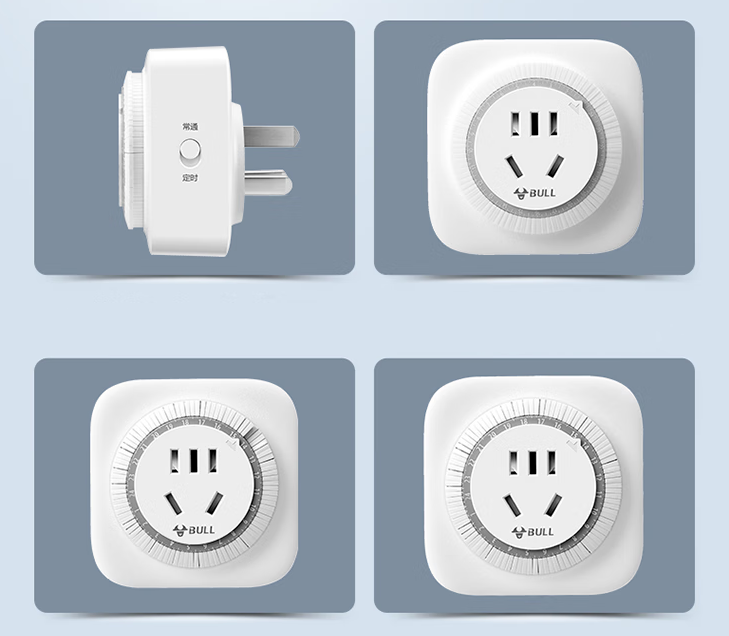 The market offers a wide range of outlet timers, but many of them feature complex operation, requiring a certain level of learning. In contrast, the Bull Outlet Timer adopts an intuitive mechanical timing design, incorporating both a dial and flipper mechanism for setting the timer. The flipper is labeled with time increments, dividing the 24-hour cycle into 96 slots, with each slot representing a 15-minute interval. To utilize the timer, users simply rotate the dial to the current time and press the corresponding number of flipper slots to set the desired timing duration.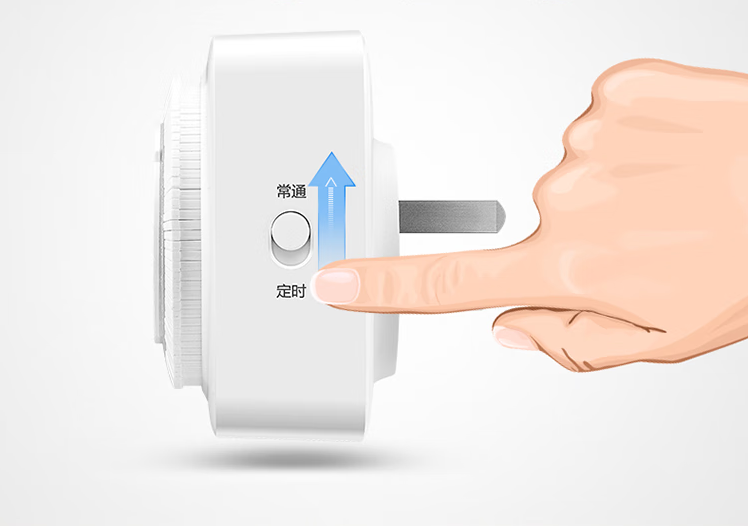 When continuous power supply is necessary, users can effortlessly switch between timer mode and normal mode using a convenient side button, eliminating the need for frequent plugging and unplugging of the timer. Additionally, the outlet timer is equipped with a built-in child protection door, ensuring the prevention of electrical hazards caused by foreign objects. With its superior electrical performance and robust copper contact design, it guarantees both durability and reliable connections.
Summary of ChargerLAB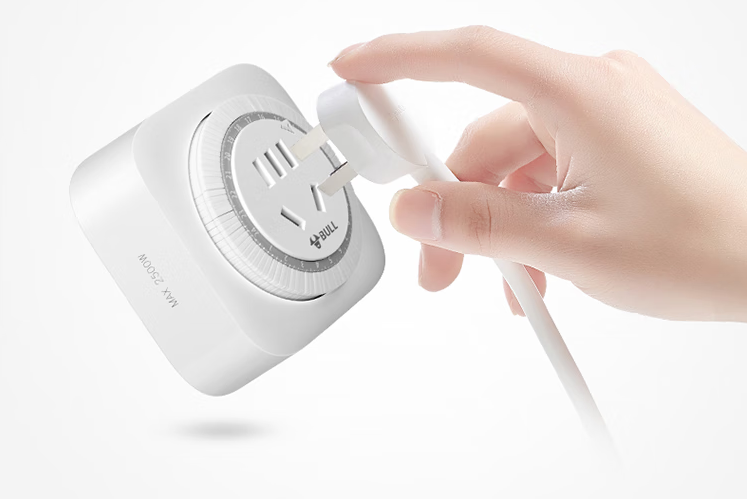 In conclusion, the innovative Bull Outlet Timer introduces enhanced safety and convenience to people's daily electrical usage. Constructed with fire-retardant PC engineering plastic, it has successfully passed the rigorous 750-degree glow-wire flammability test, ensuring exceptional fire resistance. With two selectable specifications of 10A and 16A, it caters to the diverse needs of both regular household appliances and high-power electrical devices. The user-friendly mechanical timing design with intuitive flipper scales allows for easy setting of timers, while the intelligent switch function on the side button enables effortless switching between timer mode and normal mode. With this device, individuals can effectively manage their power consumption, improve electrical safety, and optimize energy utilization in their homes or workplaces.
Related Articles:
1. Bull Launched Fast Charging Desk Lamp
2. Wood-Like Design | BULL Launched a 20W PD Fast Charging Power Strip
3. Modular Design | Bull Launched USB Travel Adapter
The article is originally written by @
Joey
posted on Chargerlab. All rights reserved.