Charge Your Phone with Your Fat | Introducing the Xiaomi Electricity Generating Spinning Bike
Are you tired of conventional exercise routines that seem to yield minimal results? Look no further! Introducing the innovative spinning bike, a fitness equipment that brings a new dimension to your workouts. But wait, it doesn't stop there. Imagine not only getting a fantastic cardio workout but also harnessing that energy to charge your devices. With the revolutionary electricity generating spinning bike, this vision becomes a reality. Developed by Xiaomi, a renowned technology company known for its cutting-edge products, this bike takes your fitness journey to a whole new level.
The Xiaomi Electricity Generating Spinning Bike, which is now available on the Xiaomi Store, is an innovative bike that features an integrated generator capable of producing up to 50W of electricity while you ride. It comes with 20W wireless fast charging and 20W PD fast charging capabilities, allowing you to charge your phone using the energy you generate while exercising.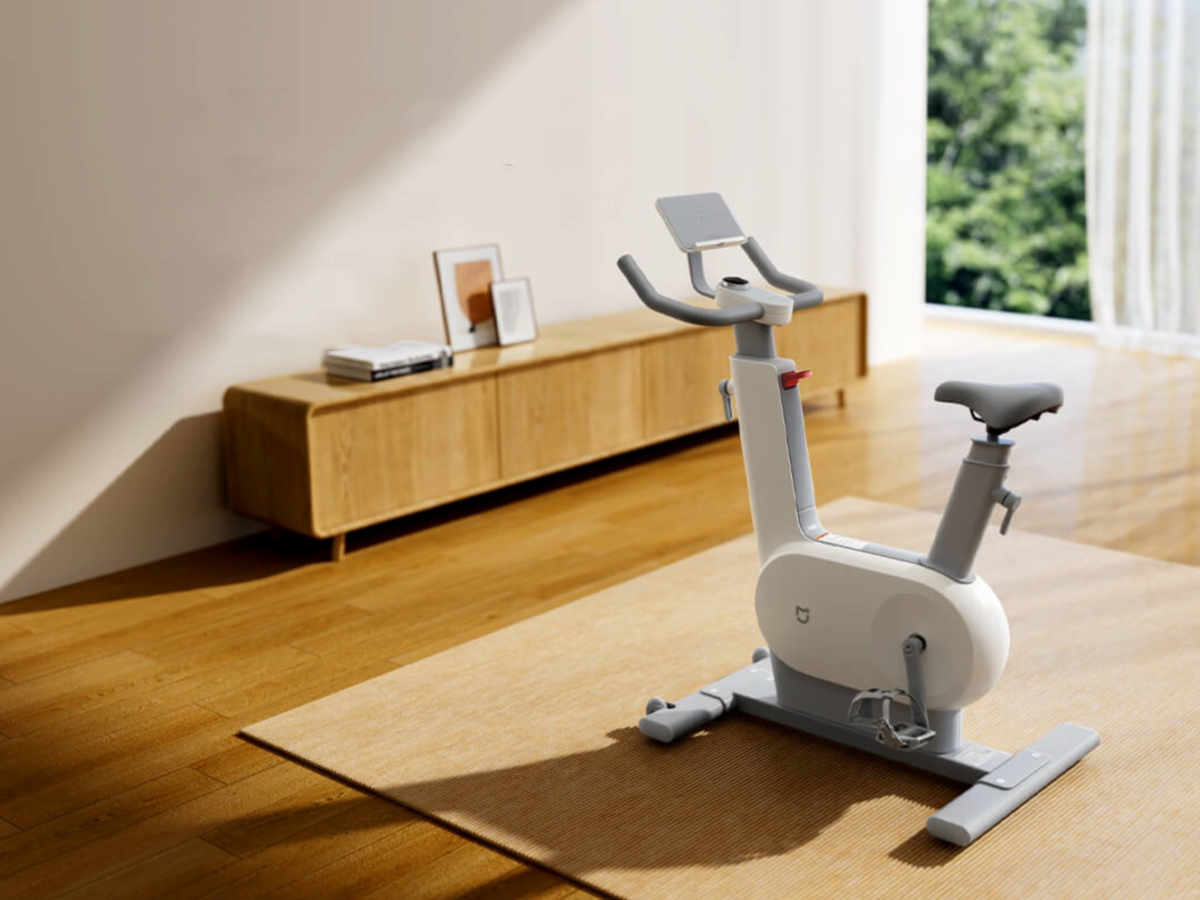 The bike boasts a sleek and stylish design with a V-shaped body, exuding a modern and tech-savvy vibe. With its compact size, occupying just 0.45 square meters of space, it can easily fit near your sofa, on a balcony, or in a bedroom. Weighing only 39.5kg and equipped with front-mounted wheels, it is effortless to move around. The bike features a concealed fully encased flywheel at the bottom, ensuring safety by preventing any accidental entanglements and safeguarding your family and pets. It adopts a cable-free design, eliminating the need for power cords as it generates up to 50W of power on its own.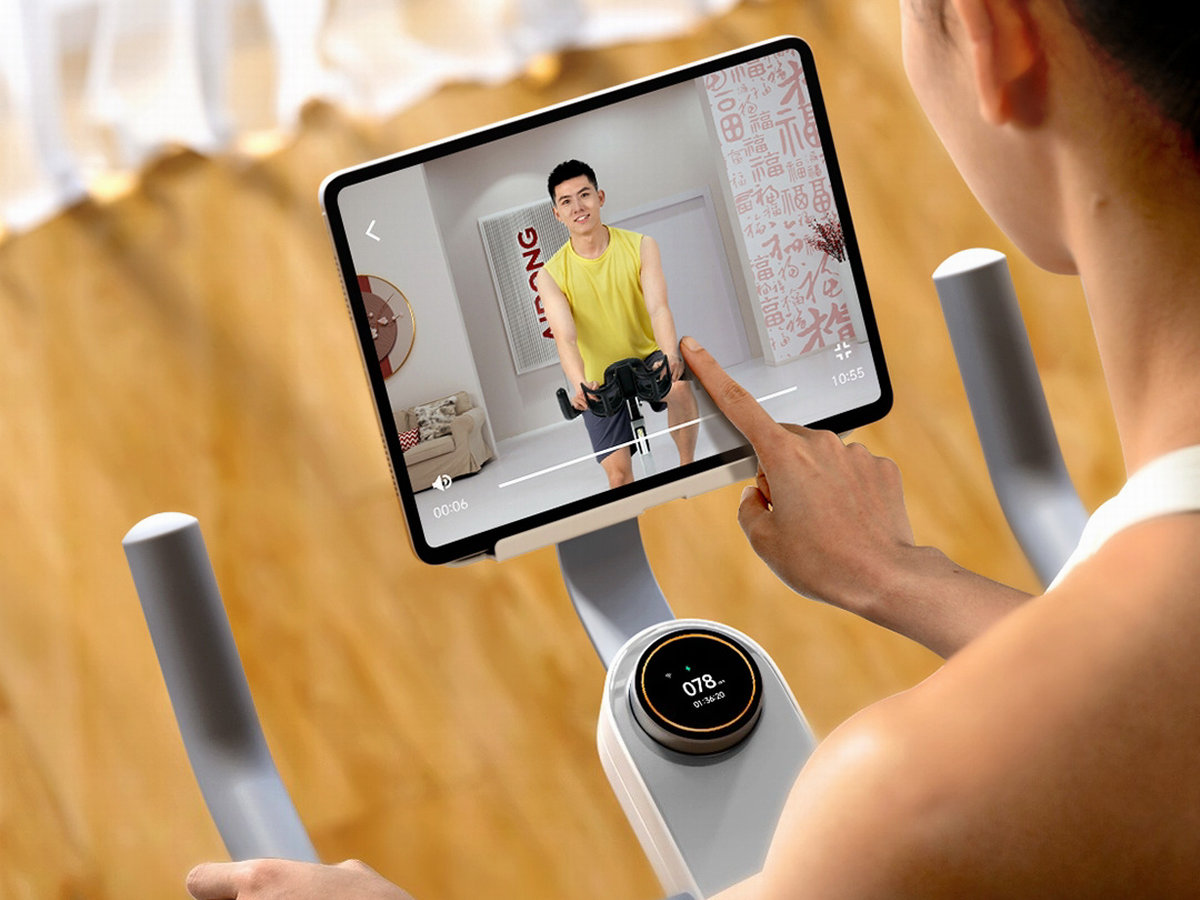 The seat and handlebars of the bike can be smoothly adjusted, making it suitable for individuals with heights ranging from 1.5m (4.92 ft) to 1.9m (6.23 ft). The handlebars are designed with detachable components and feature a circular integrated knob with a display screen. By simply rotating it, you can adjust the resistance level for your workout. The bike supports 1-32 levels of resistance adjustment and offers NFC connectivity for quick pairing with the app. It can also be synchronized with other Xiaomi smart products like air conditioners and water heaters, allowing you to create a comfortable and convenient exercise environment tailored to your preferences. The generator incorporates a smooth curved magnetic design, effectively minimizing the noise generated during power generation. This ensures a quiet exercise experience, without disturbing your family or neighbors, even during early mornings or late nights.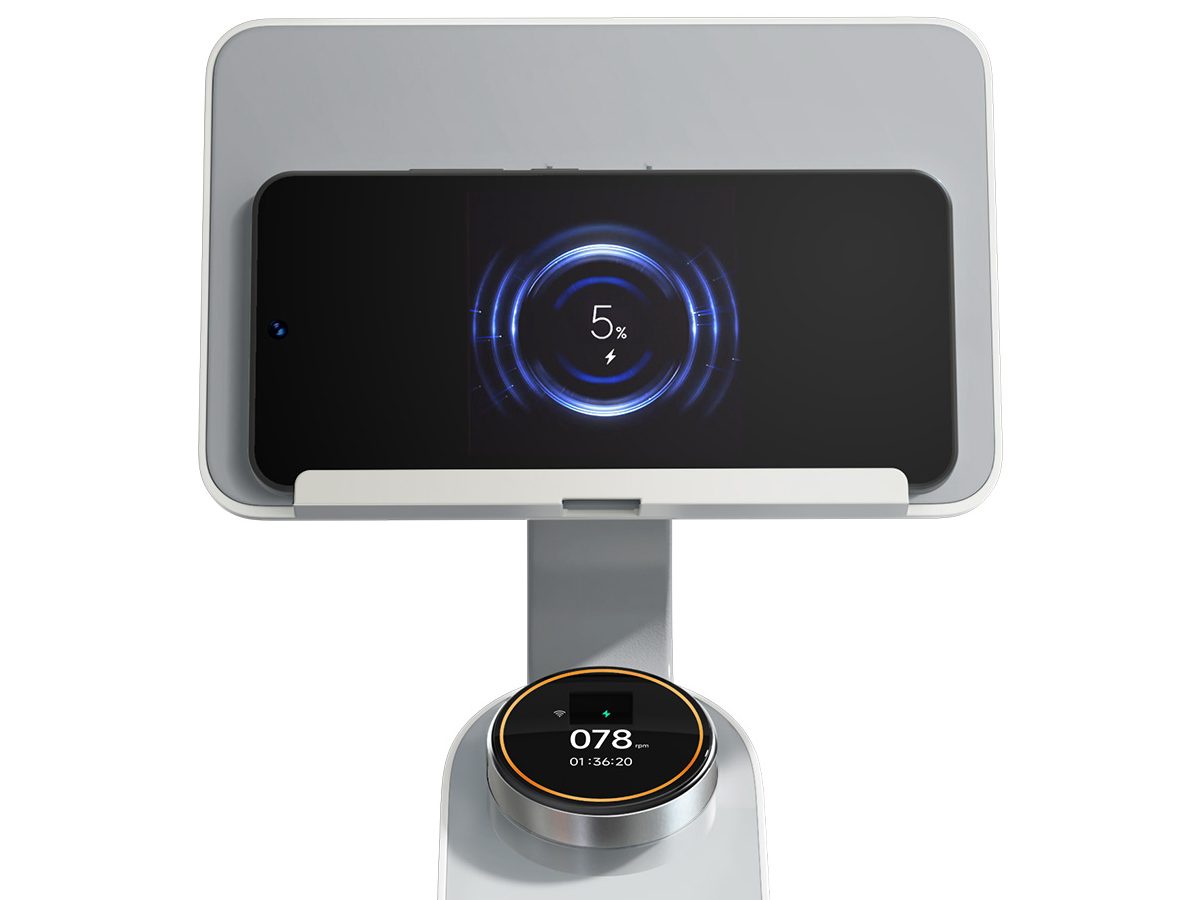 At the front of the bike, you'll find a tablet/phone holder, allowing you to conveniently watch fitness videos while working out. The holder is equipped with two hidden wireless charging coils at the bottom, enabling landscape placement of your devices. It provides a maximum of 20W wireless fast charging for Xiaomi smartphones and is also compatible with other brands.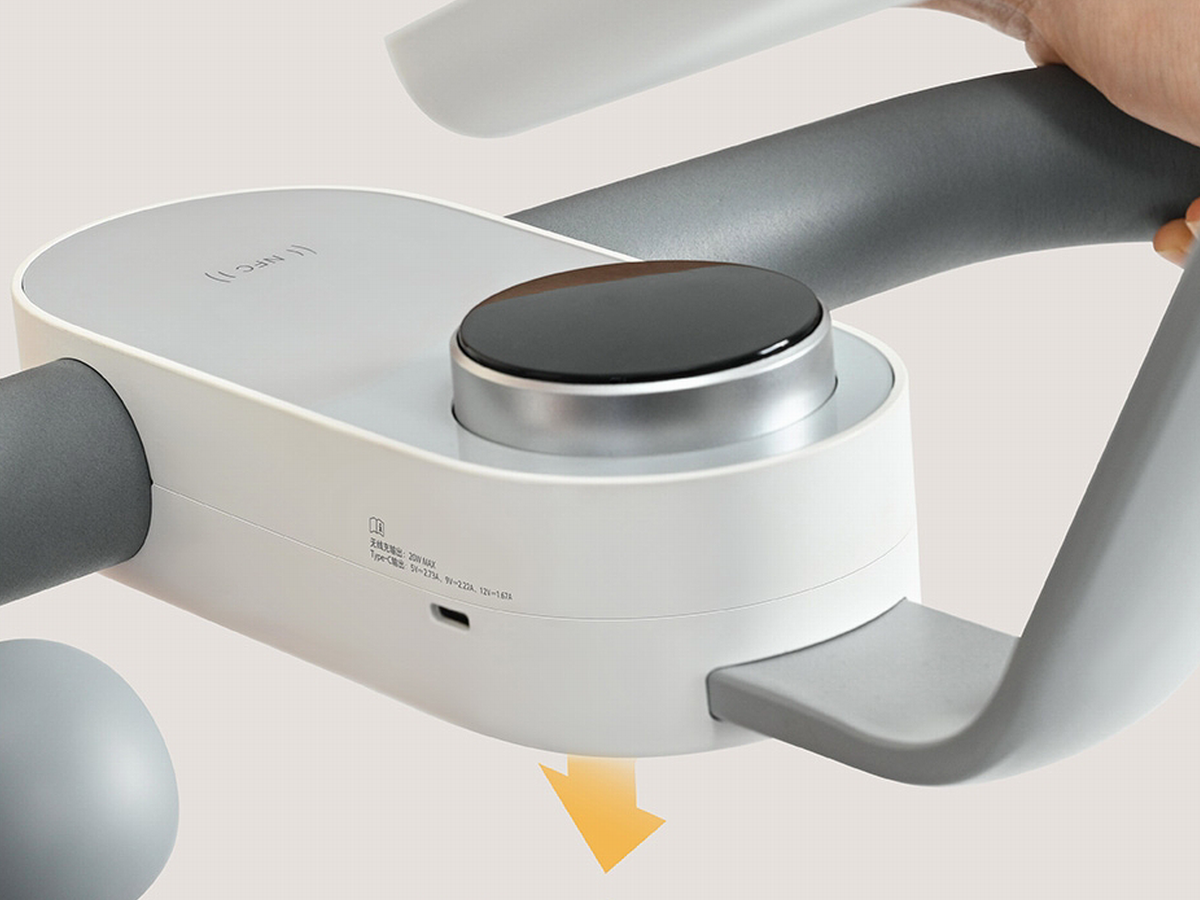 In addition to wireless fast charging, the bike features a USB-C output port that supports three PDOs: 5V2.73A, 9V2.22A, and 12V1.67A. This allows for 20W wired fast charging output.
Summary of ChargerLAB
In conclusion, the Xiaomi Electricity Generating Spinning Bike offers a unique opportunity to harness the power of exercise while promoting fat burning and environmental consciousness. By seamlessly converting physical exertion into electricity, users can achieve their fitness goals while contributing to a greener future. This innovative integration of fitness and sustainability showcases the potential for impactful, eco-friendly solutions in our daily lives.
This innovative product is currently being crowdfunded on the Xiaomi Store app at a pledge price of ¥1,799. The project has garnered support from 14,000 backers, raising a total of ¥960,000, surpassing its funding goal by an impressive 438%. However, it is currently exclusive to the Chinese market. Users from other regions can stay updated by following ChargerLAB for the latest information.
Related Articles:
1. Budget Choice | Xiaomi Launched 22.5W Lite Power Bank
2. Teardown of Xiaomi 210W GaN Charger (For Redmi Note 12 Discovery Edition)
3. Teardown of Xiaomi 50W Wireless Charging Stand Pro (For Xiaomi 13)
The article is originally written by @
Joey
posted on Chargerlab. All rights reserved.