Wood-Like Design | BULL Launched a 20W PD Fast Charging Power Strip
A power strip is a useful and practical device that helps us power multiple electronic devices from a single outlet, but most of them come with repetitive and boring looks. Recently, BULL introduced a wooden power strip that differs from the typical plastic industrial style power strips with its warm and cozy appearance.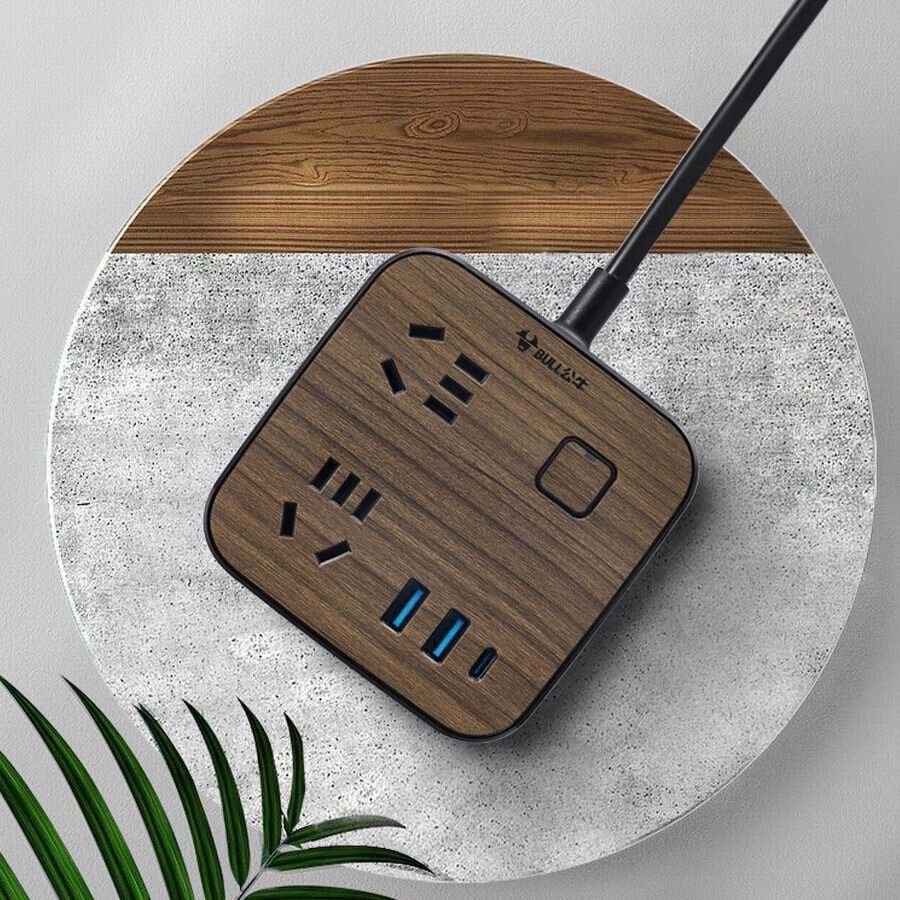 The BULL wooden power strip has an elegant design with a surface covered in 3D wooden texture, giving it a natural and authentic feel that blends well with home decor. Besides the texture, it is similar to a Mac mini. It also has two AC outlets and three USB ports, controlled by a switch button.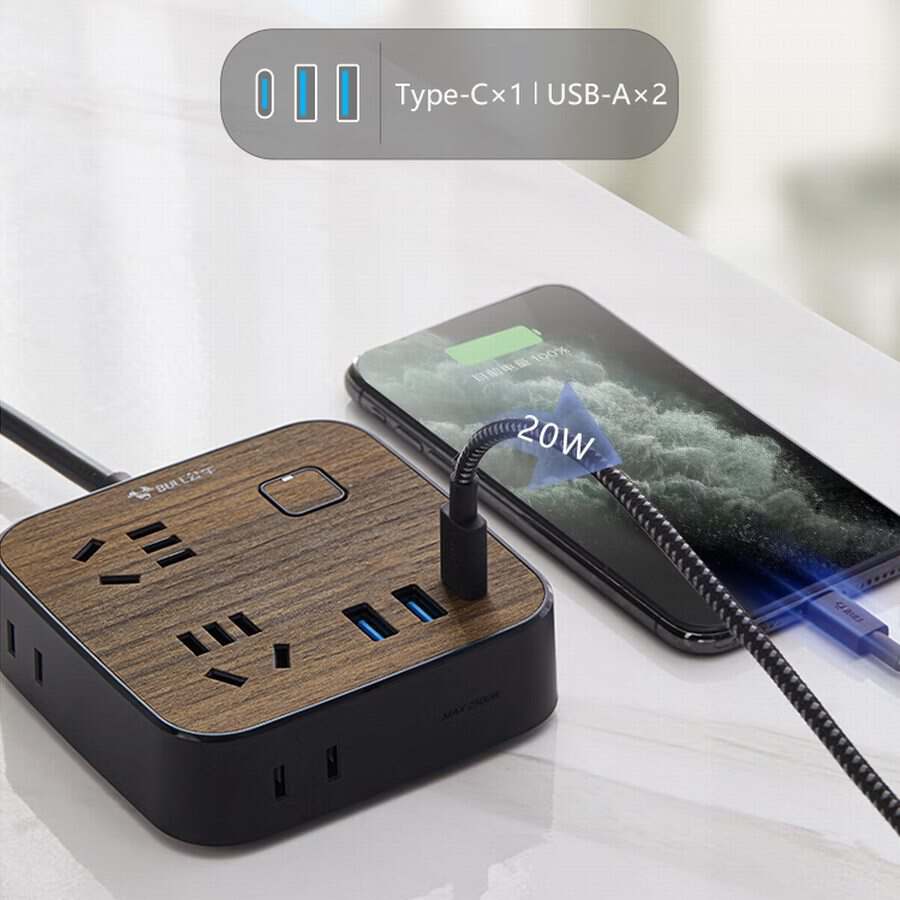 The USB fast charging module allows users to charge electronic devices without a charger. When used separately, the two USB-A ports support 18W fast charging, and the USB-C port supports 20W fast charging. All three ports can be used simultaneously to charge devices at 5V3A.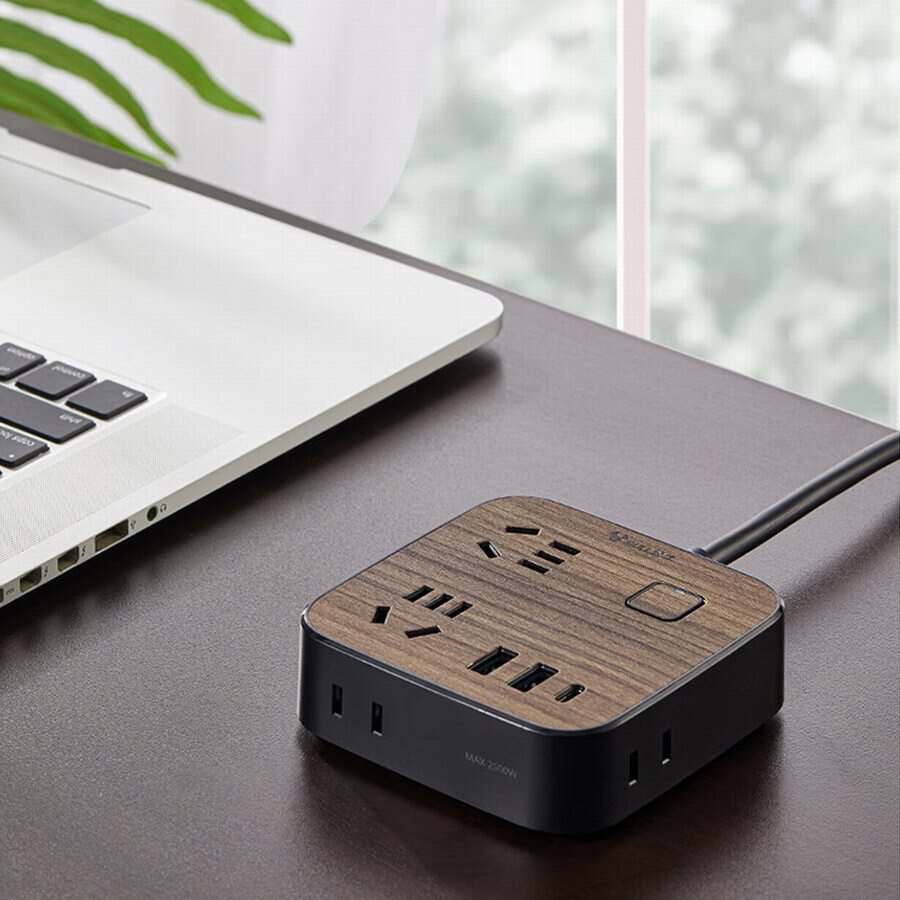 In terms of the AC outlet configuration, the top panel has two outlets facing different directions to avoid interference, and the sides has two 2-prong outlets, providing a total of five outlets for electrical devices. All outlets have safety protection doors to prevent accidents caused by foreign objects.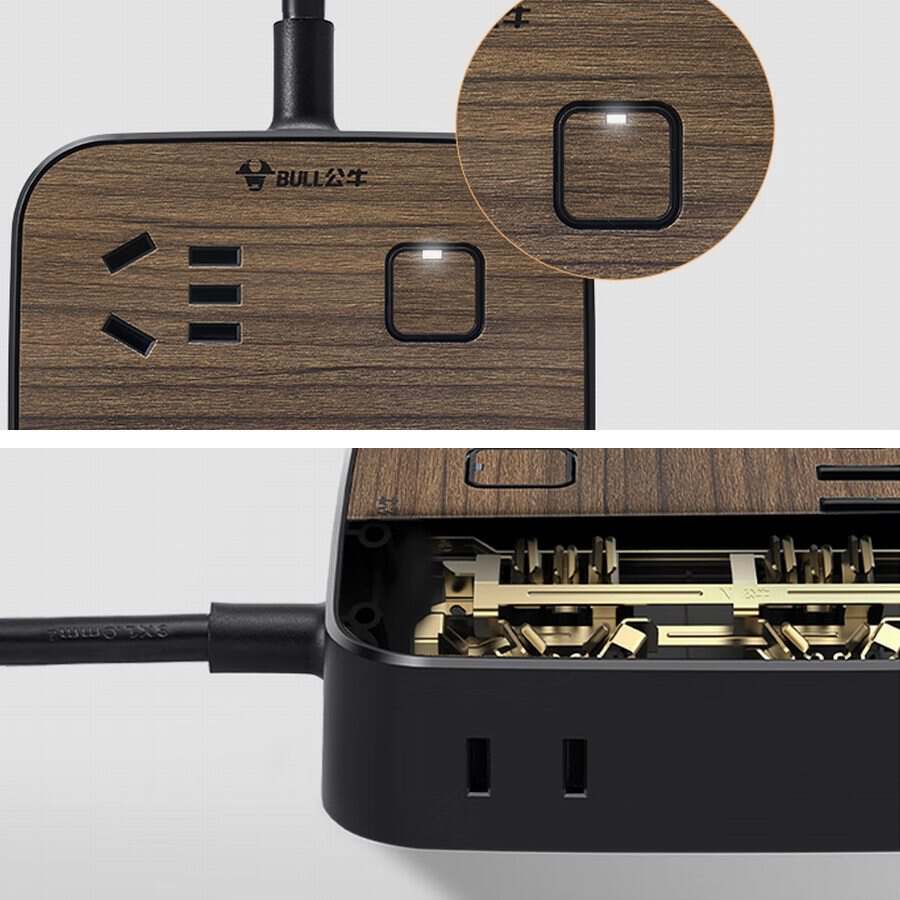 The switch button is made of silver contact, which is sensitive and stable, and integrates a LED working indicator. It also features a self-resetting flat design, with the button surface blending seamlessly with the case. The internal structure uses a one-piece copper strip design, with a maximum power carrying capacity of 2500W, ensuring safety and durability.
Summary of ChargerLAB
The BULL wooden 20W PD fast charging power strip, like other BULL power strips, has high-quality hardware features such as safety protection doors, one-piece copper strip design, fire-retardant case, and thick wire core. The wooden texture surface adds a personalized touch that complements home decor.
The power configuration includes two AC outlets on the top panel, two 2-prong AC outlets on the sides, and a maximum power carrying capacity of 2500W. It also features a USB fast charging module with three USB ports and supports 20W fast charging output.
You can check out BULL's official website here for more information.
Related Articles:
1. Teardown of Bull Portable Electric Vehicle Charger (Power Adapter)
2. Huntkey Launches New SSH608C Power Strip with A One-handed Intelligent Control Plug
3. Revolutionary Safety Upgrade丨Baseus Released PowerCombo Digital Power Strip 65W
The article is originally written by @
Joey
posted on Chargerlab. All rights reserved.