Bidirectional 100W PD Fast Charging | Baseus Launched Super Energy Ultra 3000A Car Jump Starter
Experienced drivers have likely encountered situations where their cars break down. Car batteries, being consumable parts, often experience performance degradation over time, resulting in the inability to start the vehicle and leaving the driver stranded. To address this issue, Baseus has tailored the emergency jump start power series for car owners, and one of the notable additions to the lineup is the Baseus Super Energy Ultra 3000A Car Jump Starter.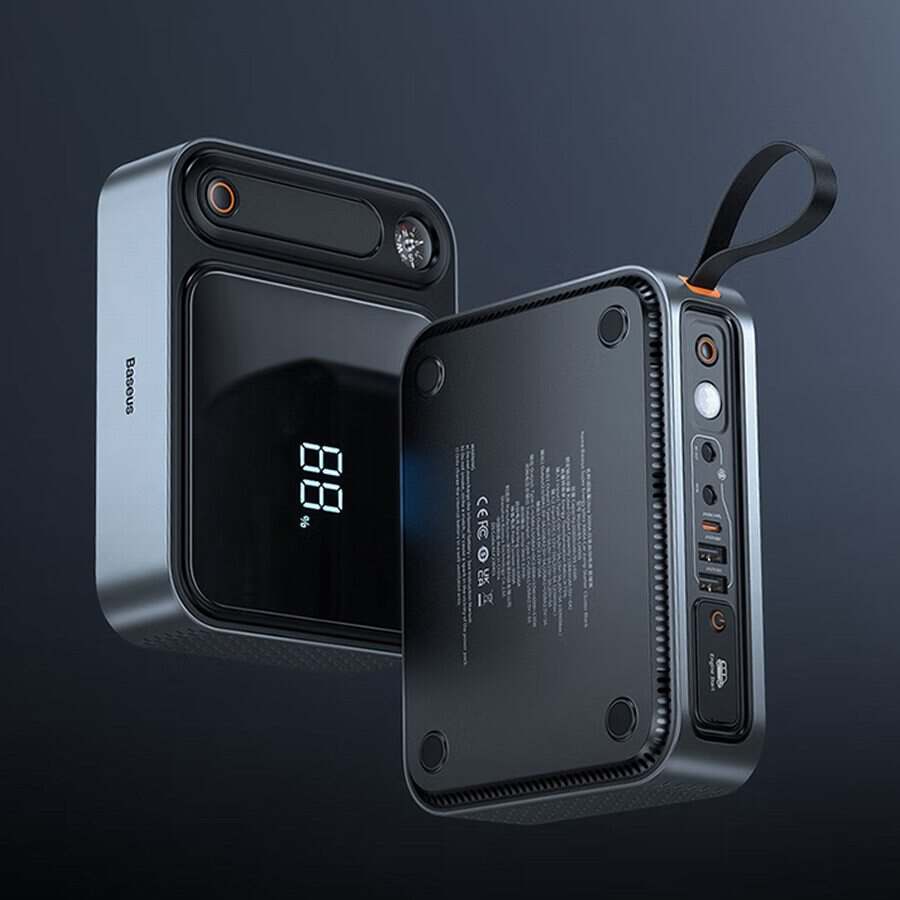 The Baseus Super Energy Ultra 3000A Car Jump Starter, model BS-CH005, is a premium model in the Baseus automotive product line. It features a sleek and robust design, measuring 134 x 172 x 49mm, and weighs 1.2kg, making it easy to store in the suitcase. The device includes a smart digital display that indicates the remaining battery percentage and provides output port prompts. Additionally, it incorporates a compass for convenient orientation assessment.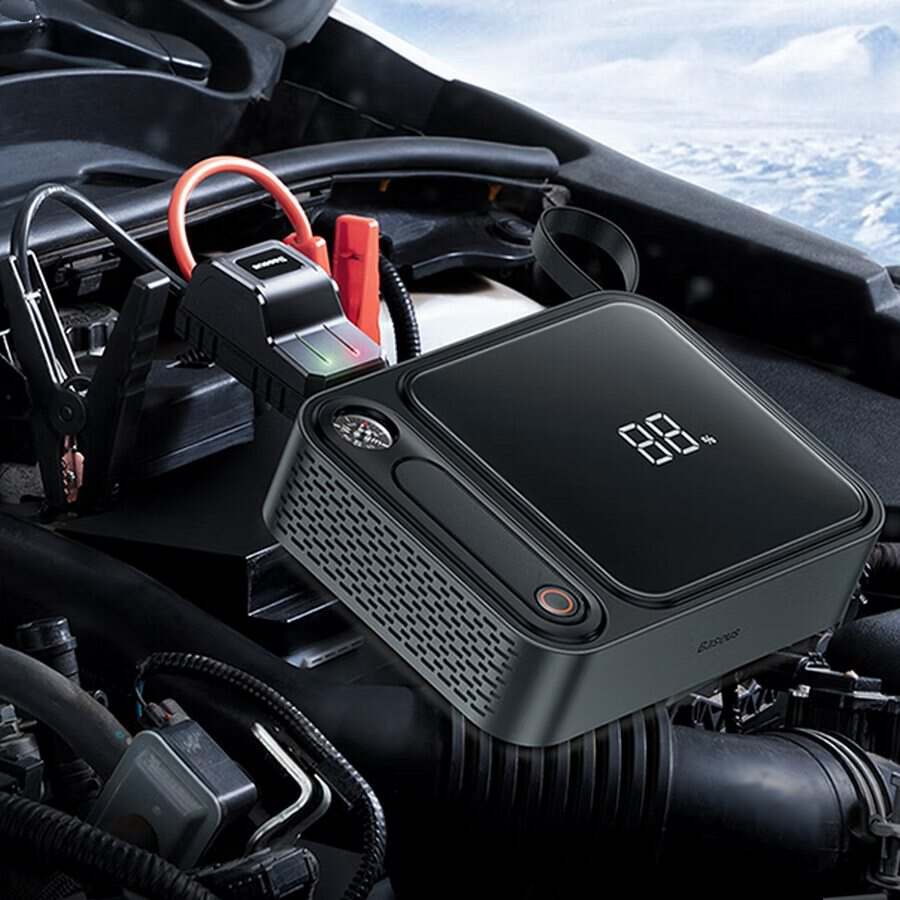 This car jump starter is compatible with both gasoline and diesel vehicles operating on a 12V voltage system. It delivers a starting current of 1000A, with a peak current of up to 3000A, and supports zero-voltage start without relying on the car battery. The intelligent clamp connects to the emergency jump start power source through the EC8 port, enabling quick assembly. By clamping the car battery terminals or battery pile heads, the vehicle is ready to be started. The smart clamp features 12 protective functions, including reverse polarity protection, short circuit protection, and anti-reverse charging protection, ensuring seamless operation even at temperatures as low as -20°C.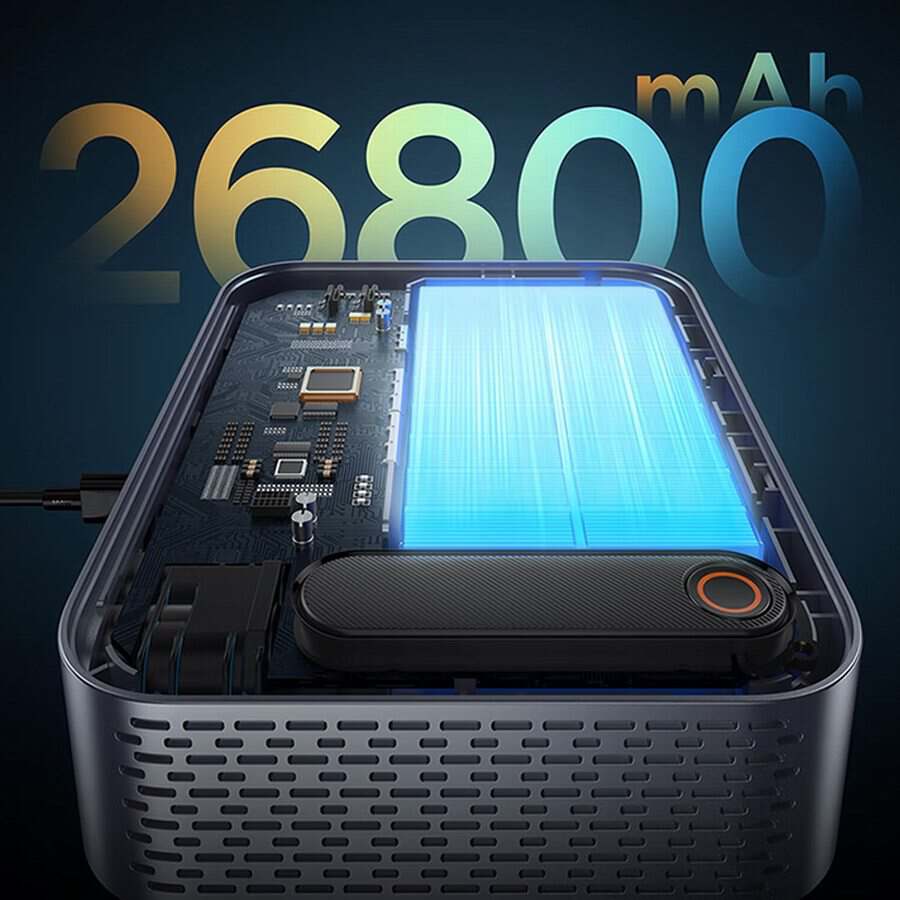 Many emergency jump start power sources on the market utilize small-capacity cells due to cost considerations, limiting their usage to jump-starting purposes. However, the Baseus Super Energy Ultra 3000A Car Jump Starter is equipped with a built-in battery boasting a high capacity of 26800mAh (99.2Wh). This falls below the 100Wh limit for legally carrying batteries on most airlines, making it suitable for air travel. With its static power management technology, the device minimizes power leakage during standby, eliminating the frustration of finding a dead battery after long periods of storage.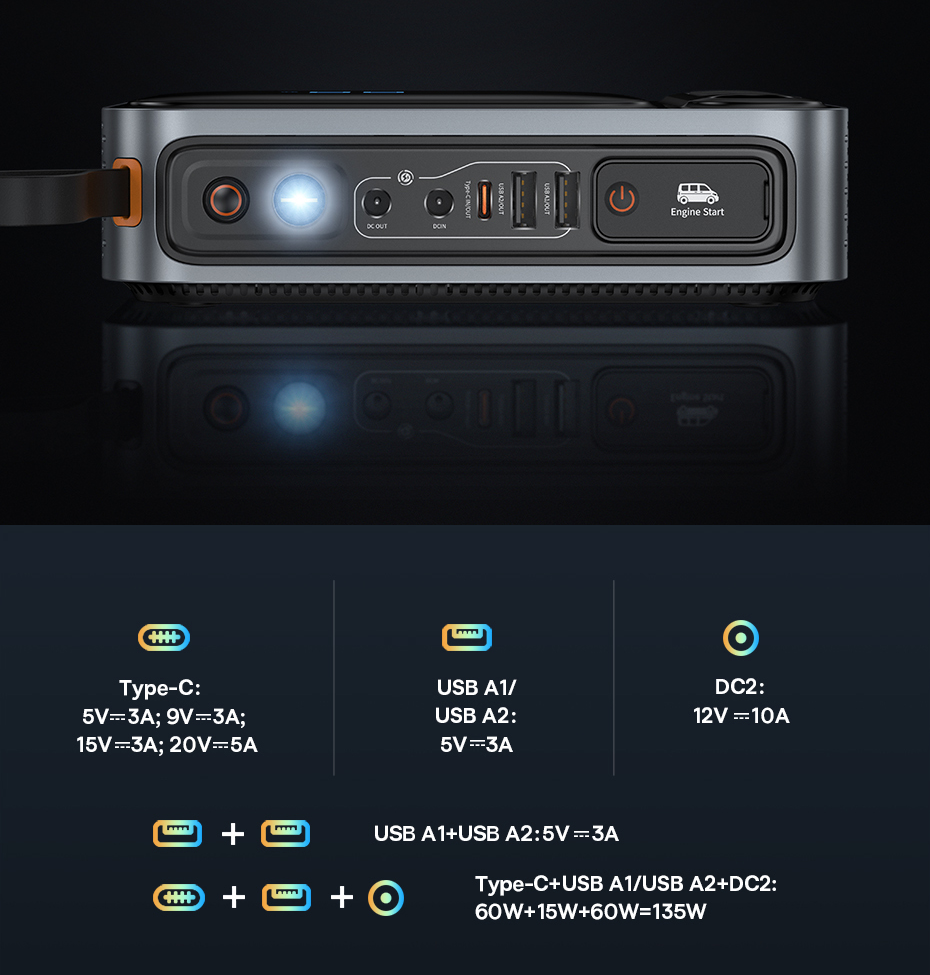 The exceptionally large power capacity not only provides robust emergency starting capability but also allows it to function as a high-performance power bank. It features a side panel with 2A1C + 2DC ports, offering emergency charging for consumer electronics and non-smart devices. Notably, the USB-C port supports 100W PD fast charging output, providing high-power rapid charging. In terms of self-charging, the device supports 100W PD fast charging input and 120W DC input.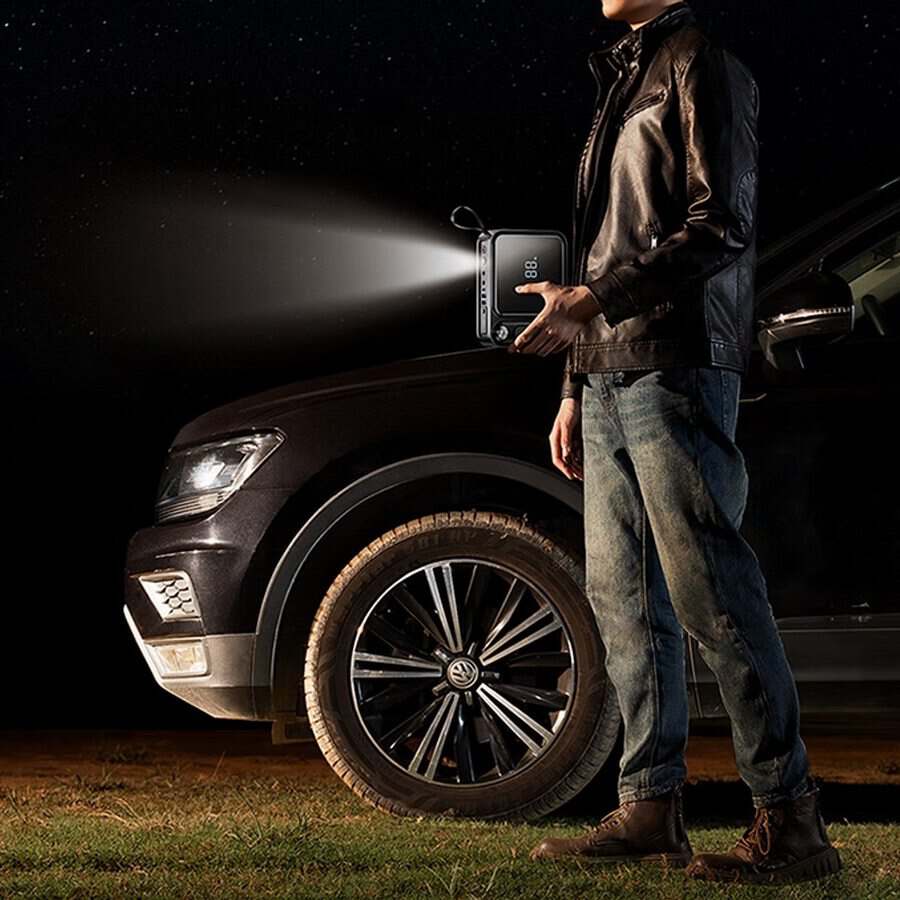 Car breakdowns often come with additional risks, such as busy highways or desolate roads at night, where visibility is crucial for safety. Recognizing the importance of addressing these challenges, Baseus has ingeniously incorporated LED spotlights into the design of this product. These LED spotlights offer three versatile modes: steady illumination for providing a reliable light source in low-light conditions, an SOS signal mode to attract attention and seek assistance during emergencies, and a strobing mode that serves as a powerful warning signal to prevent rear-end collisions and ensure the safety of the driver and surrounding vehicles.
Summary of ChargerLAB
In conclusion, the Baseus Super Energy Ultra 3000A Car Jump Starter is specifically designed for 12V vehicles, delivering a maximum starting current of 3000A and suitable for both gasoline and diesel cars. It features a smart digital display, compass, and three-mode lighting for emergency situations. With a battery capacity of 26800mAh and static power management technology, it remains reliable even after prolonged storage. The inclusion of a 2A1C USB port supporting 100W two-way PD fast charging allows it to serve not only as a starter but also as a means of emergency charging for digital devices, ensuring communication with the outside world.
This product is available on AliExpress for $199, and interested readers can visit the website for purchase.
Related Articles: 
1. Teardown of MOMAX MoVe 100W Triple Ports Car Charger (2C1A)
2. Teardown of BMW 18W Dual USB Car Charger (1A1C)
3. Review of Baseus A3 Car Vacuum Cleaner
The article is originally written by @
Joey
posted on Chargerlab. All rights reserved.