Bull Launched Fast Charging Desk Lamp
In recent years, the importance of efficient and well-equipped workspace has become paramount. As more people are working remotely and spending longer hours in front of their screens, the need for comfortable and well-lit workspaces has become increasingly critical. This is where the Bull Fast Charging Desk Lamp comes in - an innovative addition to your workspace that not only provides ample lighting but also offers fast charging capabilities with both USB-C and USB-A ports. This desk lamp is a game-changer in the world of office accessories, making it easier than ever to stay connected and productive. So today, we will take a closer look at the Bull fast charging desk lamp, exploring its features and design, and how it can enhance your workspace experience.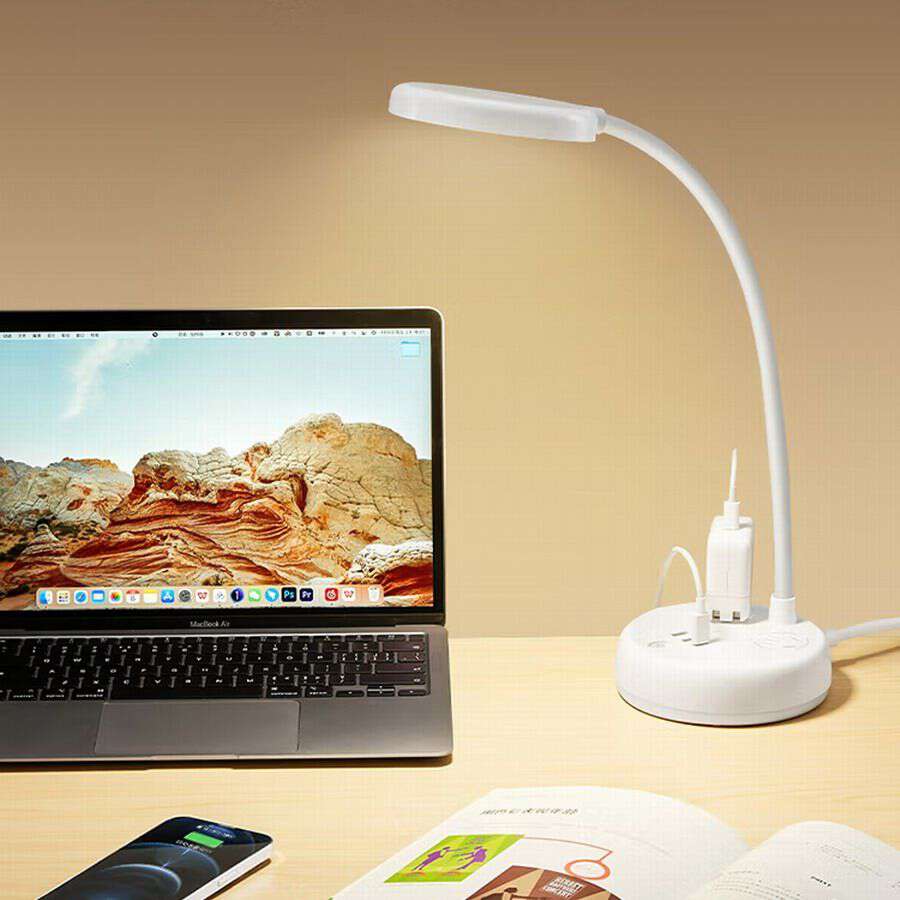 The official name of this Fast Charging Desk Lamp by Bull is called a "portable lamp", model GN-X102U. At first sight, it appears to be just like any other ordinary table lamp, but upon closer inspection, its unique features reveal a much more versatile and innovative piece of technology. What's special about this lamp is that the base integrates a power strip and a fast-charging module, while its flexible arm allows for 360-degree angle adjustment for optimal illumination results.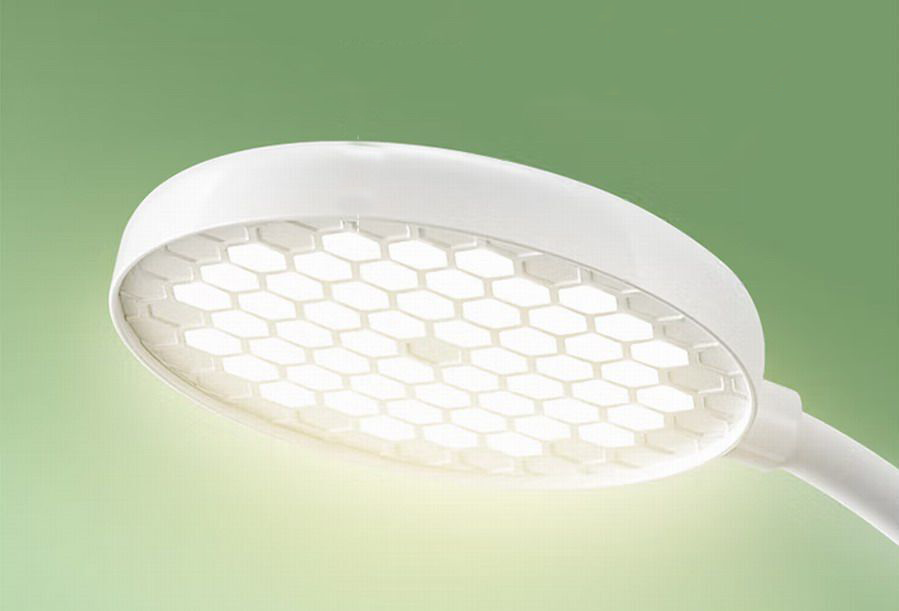 The lamp's lighting panel utilizes a super innovative and unique lighting structure, where 54 LEDs are embedded in a hexagonal anti-glare honeycomb optical lens, resulting in a soft and comfortable light that spreads all over the table. Its zero visible flicker and soft lighting provide minimized eye strain, and has a lighting power of 8W and a color temperature of 4000K, providing a warm white glow.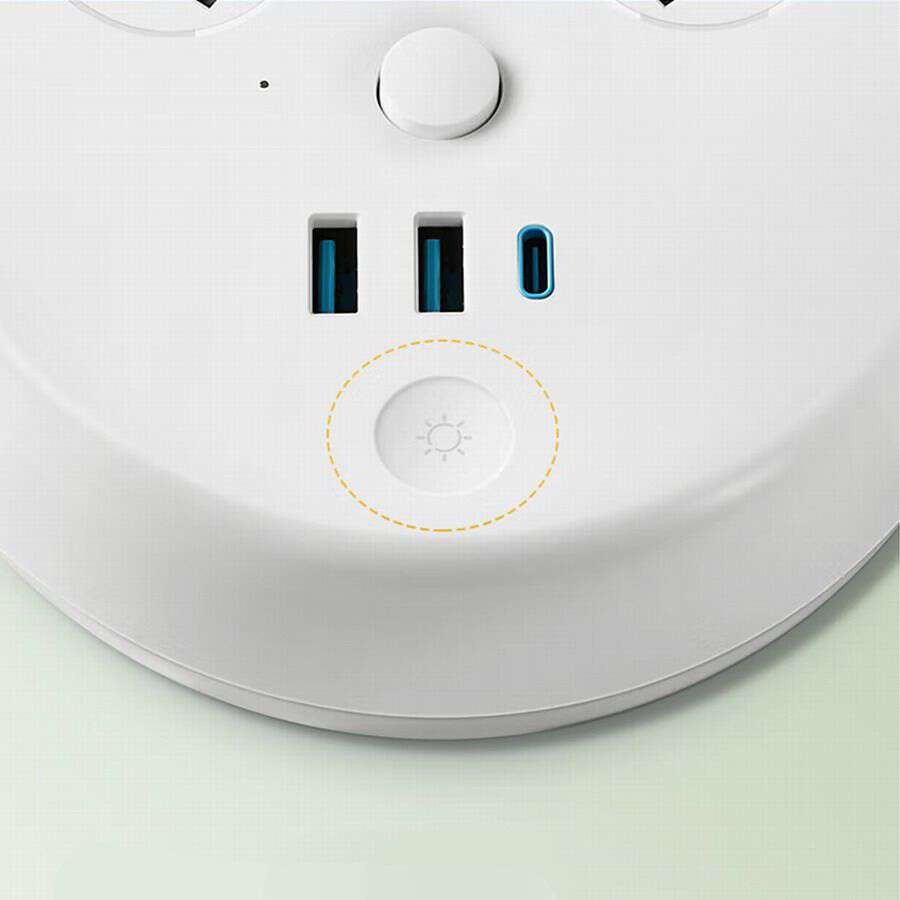 Aside from its unique lighting panel structure, the desk lamp base has a touch-sensitive light switch button with low, medium, and high brightness levels. Furthermore, it features a mechanical power switch along with a raised design that aids users in finding and touching the switch in the dark. As the saying goes, a desk lamp can light up your path, but you must turn it on first.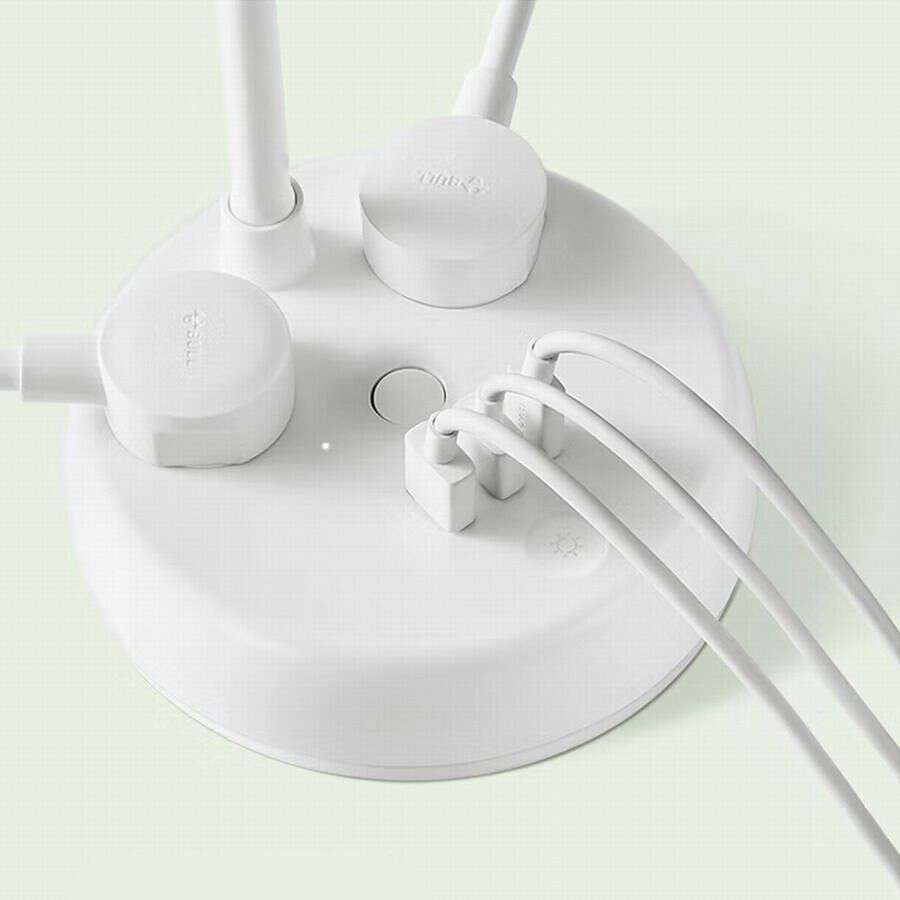 As a well-renowned power socket brand, the Bull Fast Charging Desk Lamp's power supply part isn't something to be doubted. The base has two AC sockets with built-in child safety doors, allowing for a maximum power usage of 250V10A (2500W). The USB fast-charging module, on the other hand, features three ports - one USB-C and two USB-A, with the USB-C port which supports 20W fast charging output while the USB-A port supports 18W fast charging output, providing quick charging for digital devices without the need for a charger.
Summary of ChargerLAB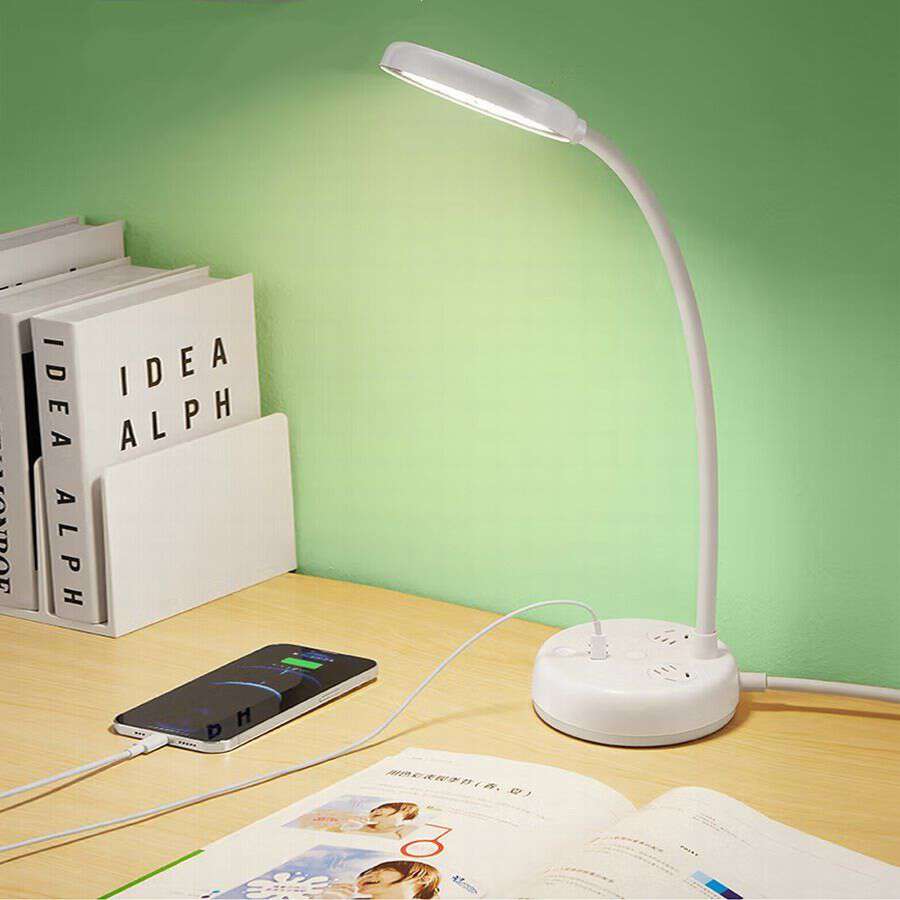 Bull's product line covers a wide range of electrical appliances such as switch sockets, circuit breakers, digital fast chargers, charging piles, data center distribution, and lighting fixtures. The Bull Fast Charging Desk Lamp is a well-thought-out product that combines the advantages of multiple functionalities. It's a multi-functional desktop device that serves as a power strip, charger, and desk lamp all in one. With two AC sockets and a maximum power consumption of 2500W, it has a 3 USB fast-charging module that supports 20W fast-charging output. This means that it can fast charge your iPhone 14 without needing a separate charger. The lighting panel does not emit flickers, while the flexible lamp pole can be adjusted to any angle. Moreover, the honeycomb anti-glare structure softens the light, making it gentle on the eyes.
The Bull Fast Charging Desk Lamp is an all-in-one device that can effectively satisfy all your desktop needs. It caters to your needs in every way, making it the only charging device that you need on your desk.
Related Articles:
1. Teardown of Bull Portable Electric Vehicle Charger (Power Adapter)
2. Wood-Like Design | BULL Launched a 20W PD Fast Charging Power Strip
3. Classic Design | Bull Launched Retro Power Strip
The article is originally written by @
Joey
posted on Chargerlab. All rights reserved.