Unboxing of UGREEN 4-Outlet Extension Cord Power Strip
In daily life, power strips are used in many places because it can be difficult to consider all the locations where electricity is needed when renting or decorating a home. Therefore, power strips are used to expand the range of electrical needs. However, thunderstorms can cause transient surges, which can damage appliances and even render them useless.
Therefore, despite looking like a simple household appliance, the use of power strips should not be taken lightly. Today, we introduce the UGREEN 4-Outlet Extension Cord Power Strip, which has a four-outlet design and lightning and surge protection functionality. This not only reduces damage to appliances during thunderstorms, but also provides power to multiple appliances. Let's experience it together with ChargerLAB!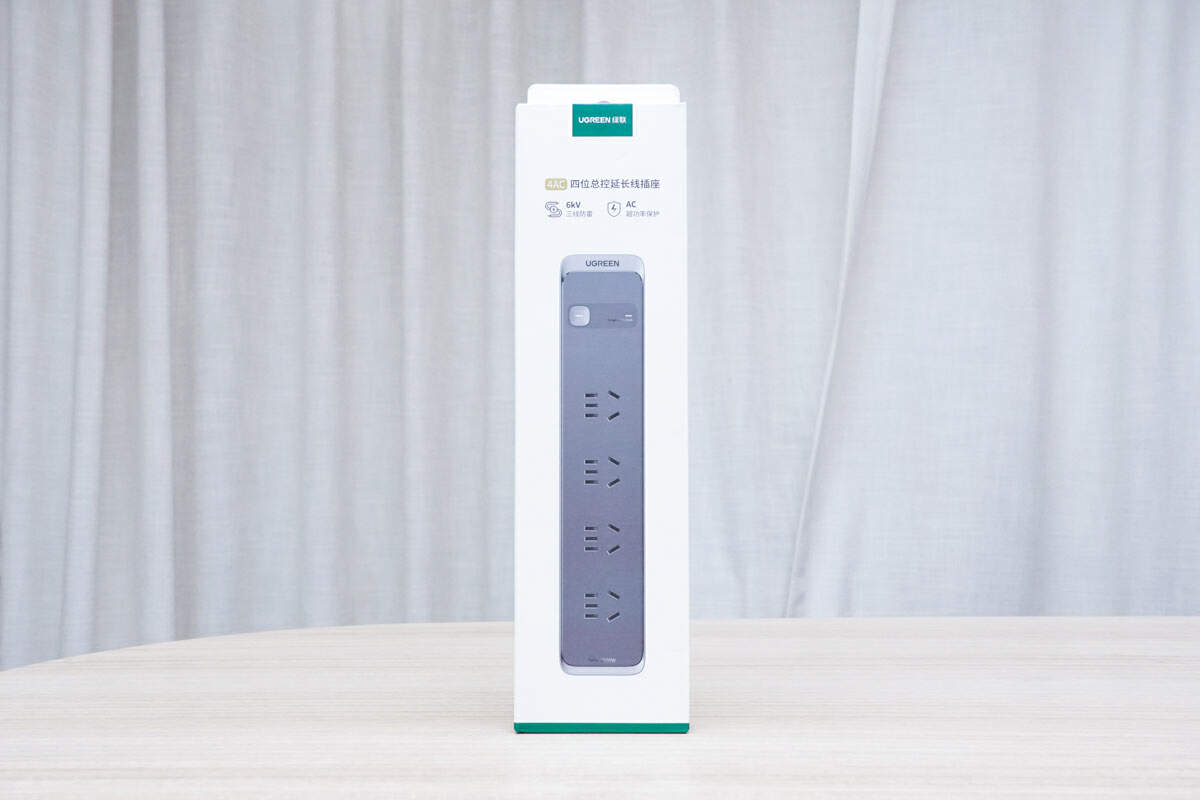 The UGREEN 4-Outlet Extension Cord Power Strip comes in a white, environmentally friendly cardboard box, with a front image of the device, the UGREEN brand logo and the name, as well as its feature: 6kV three-wire lightning protection and AC over-power protection.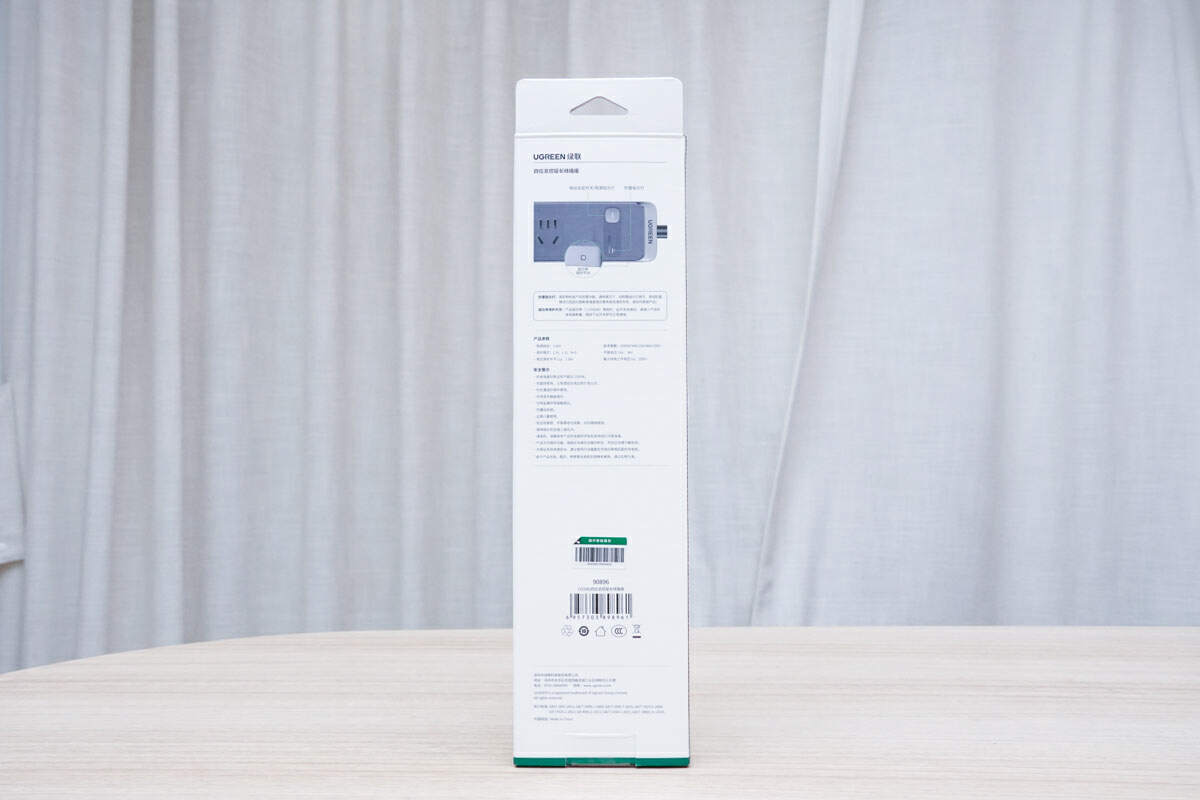 The top of the packaging box back has the explanation for each button on the power strip, as well as the basic product parameters and safety warnings. The power cord is 1.8 meters long, supports output up to 2500W MAX 10A MAX 250V~ and has three protection modes: L-N, L-G, and N-G (three-wire lightning protection). The open circuit voltage is 6kV, voltage protection rating is 1.5kV, and the maximum continuous operating voltage is 250V~. The bottom part features the product barcode, anti-counterfeit label, and manufacturer's basic information.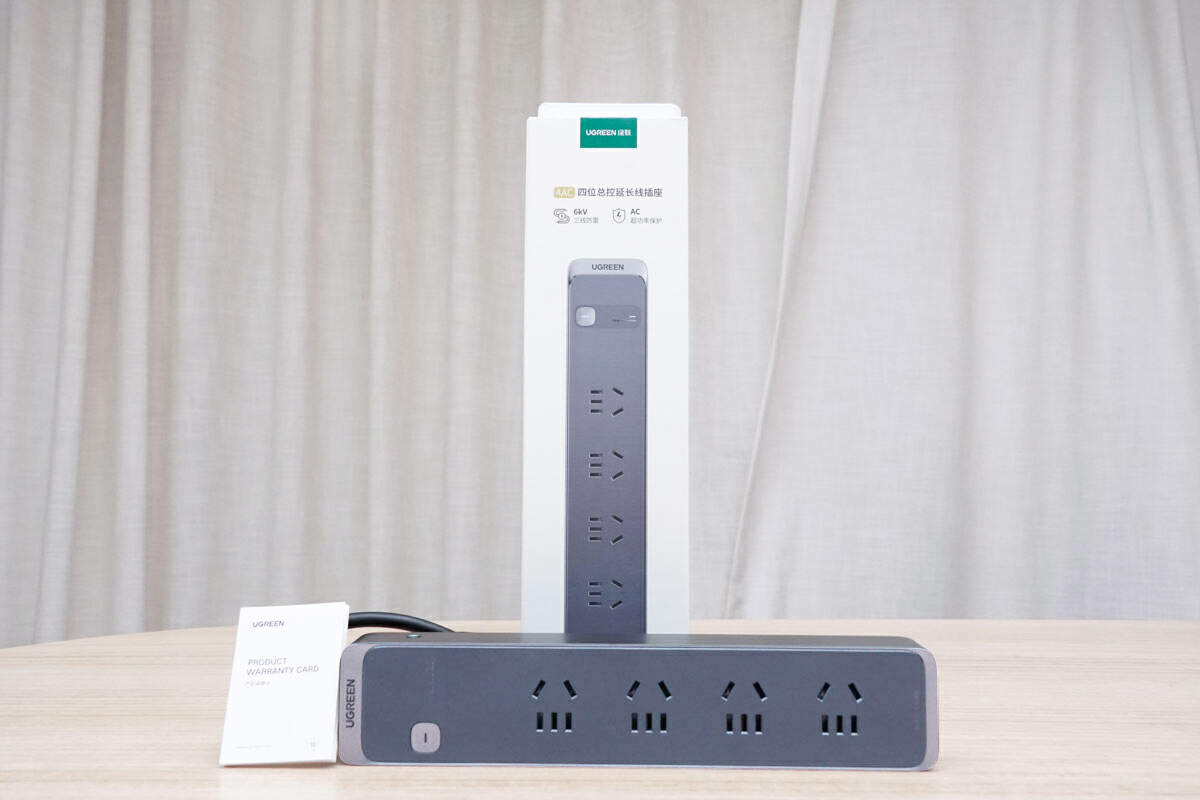 In addition to the power strip itself, the packaging contains product manuals, certificates of conformity, and other accessories.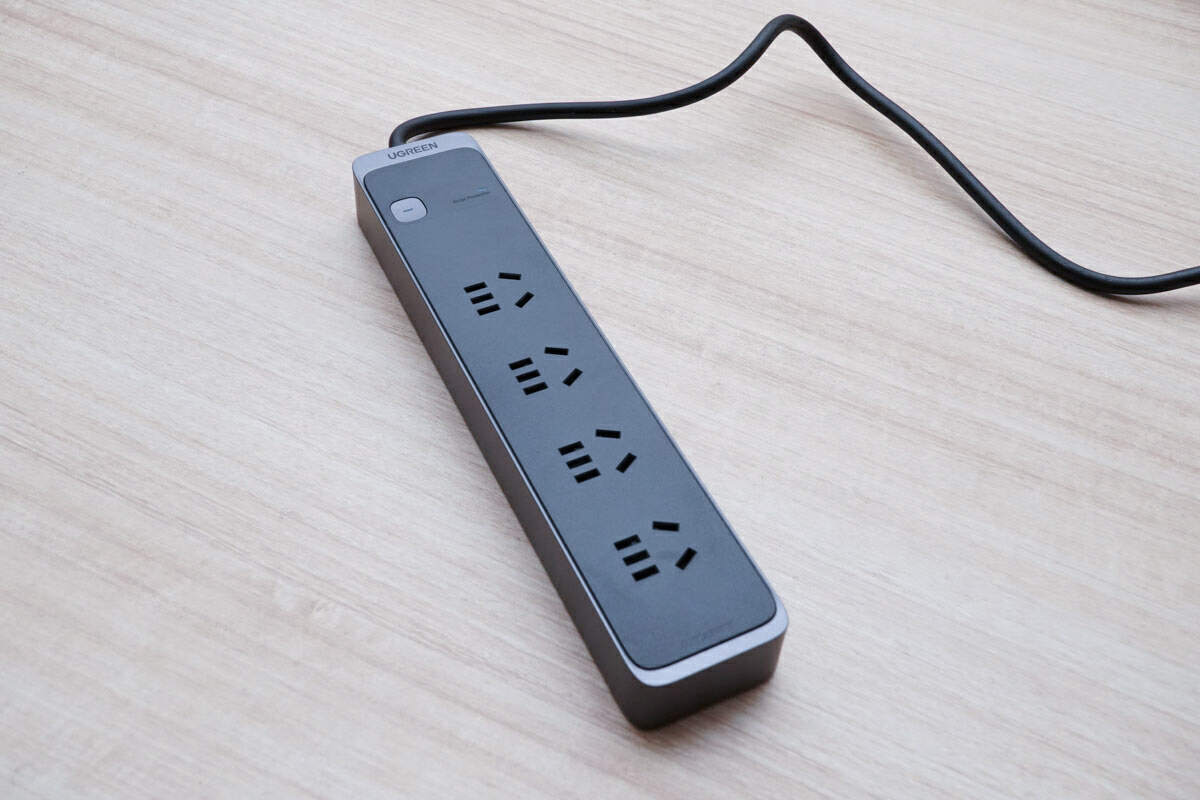 The UGREEN 4-Outlet Extension Cord Power Strip is made of black high-temperature resistant PC material, with a layered design of metallic grey-tone base plate and a deep black panel on top. There are four outlets, all of which are combination sockets that can accommodate both two-prong and three-prong plugs, making them highly compatible.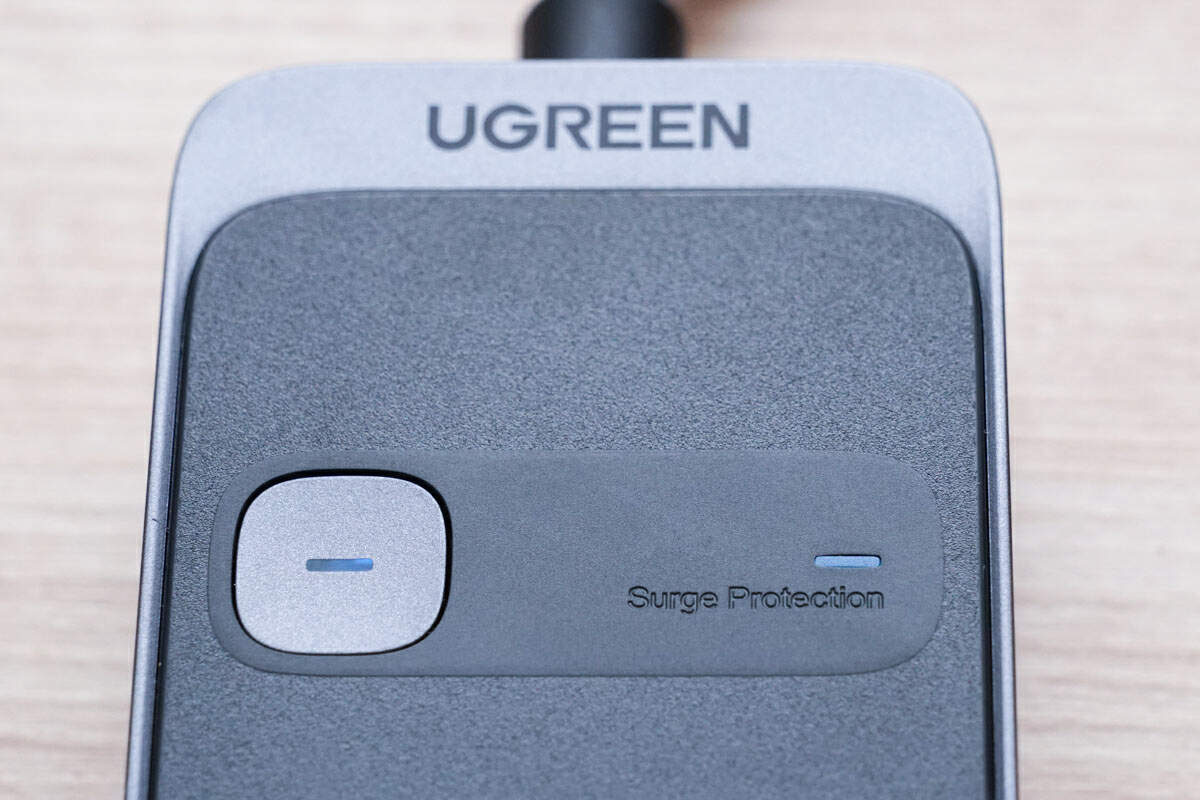 The top panel has a matte finish with smooth metallic grey casing parts on the bottom. Additionally, there is a pressure-type micro-control switch button at the cable connection point, with light and crisp feedback, and a power indicator light in the middle to indicate power on/off status.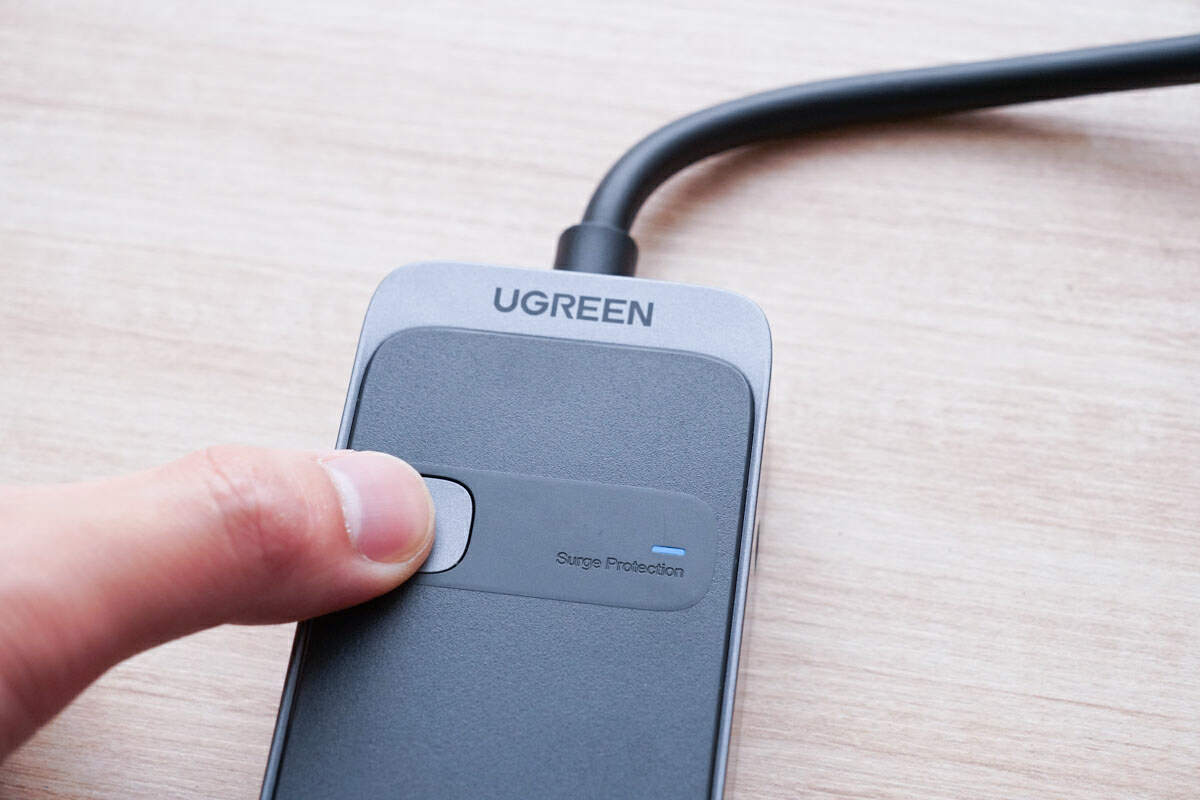 After power on, the power indicator light shows the power on/off status; the lightning protection indicator light on the right side is always on when the lightning protection function is working; if the light is off, it means that the surge has been successfully blocked and the lightning protection function has failed.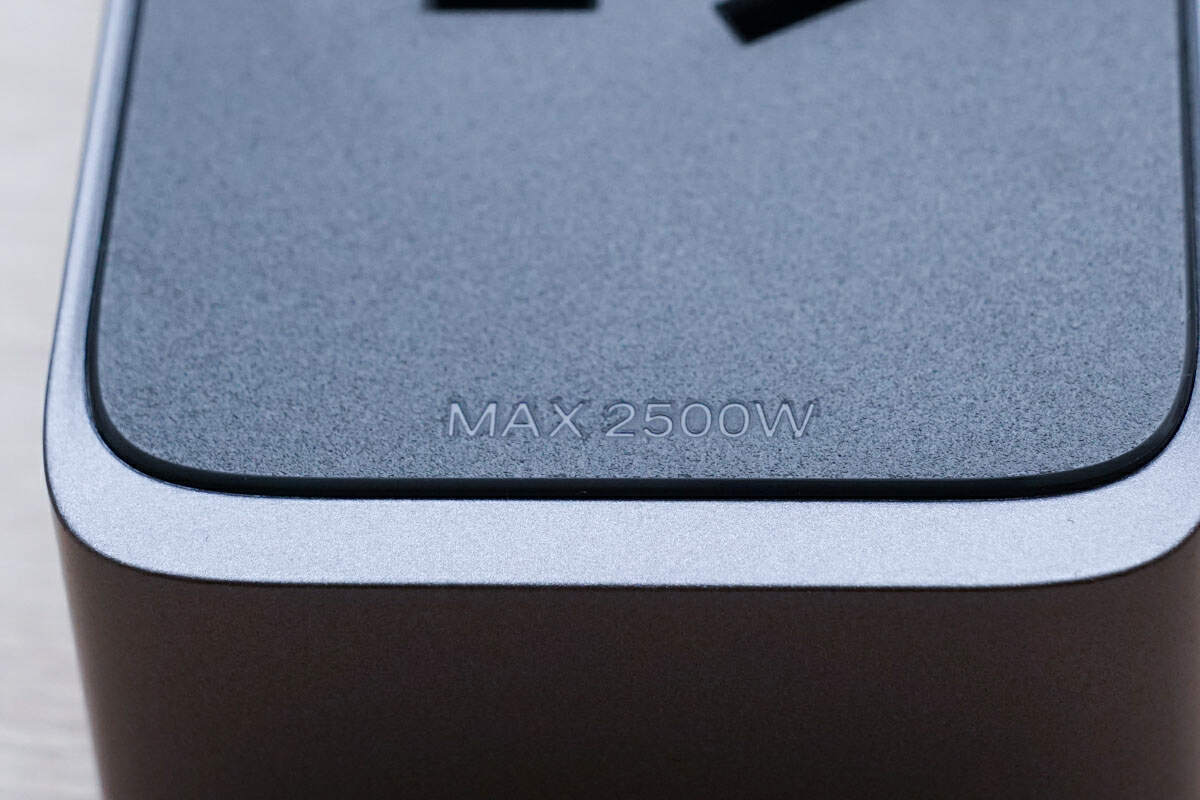 The UGREEN 4-Outlet Extension Cord Power Strip has lightning protection functionality, and the main protective components inside are gas-filled tubes and varistors installed in the input circuit. When induced lightning caused by thunderstorms enters the circuit and causes transient voltage changes, the protective components can absorb, disperse, or transfer transient energy, reducing the damage of surge pulses to appliances. However, these protective components can only withstand one time, so the instructions for the power strip indicate that a new product must be replaced after successful surge protection.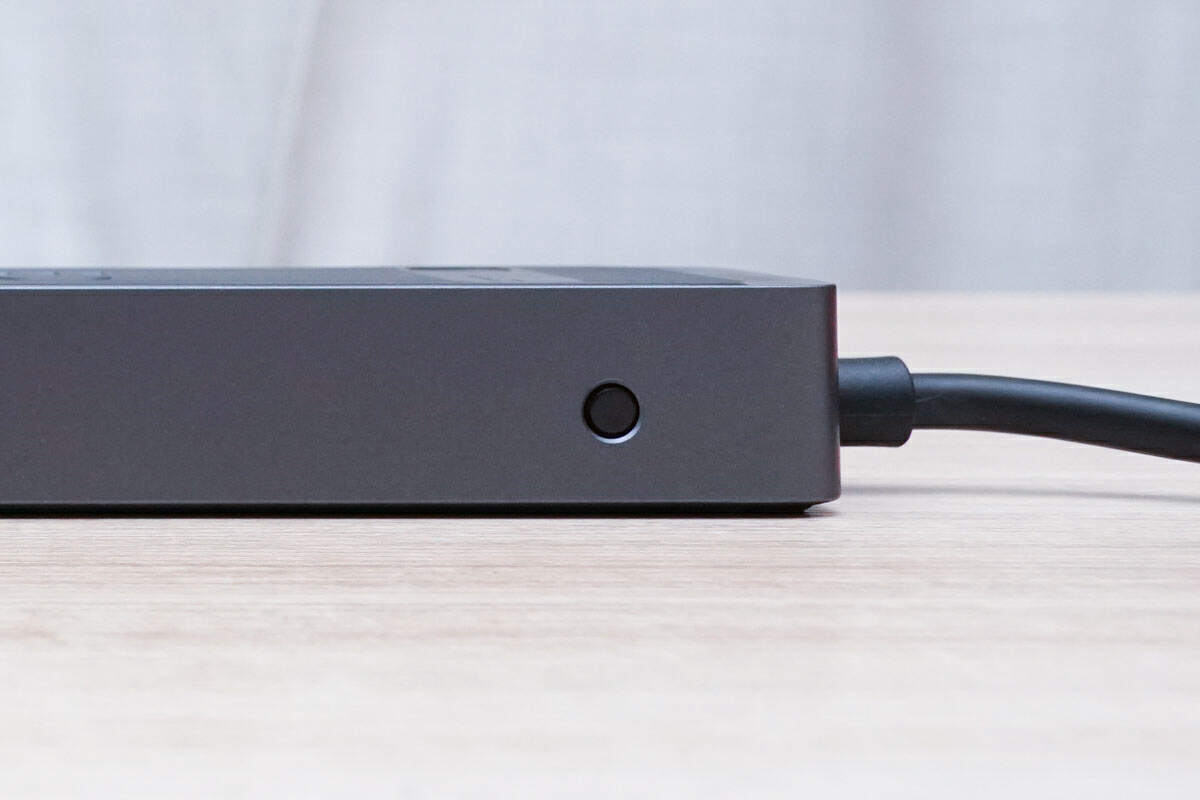 The UGREEN 4-Outlet Extension Cord Power Strip has an over-power protection switch on the side. When the total operating power of the appliances exceeds the rated power of 2500W, this switch will automatically pop up. After confirming that the total power of the appliances is within the limit, press the switch again to resume normal operation.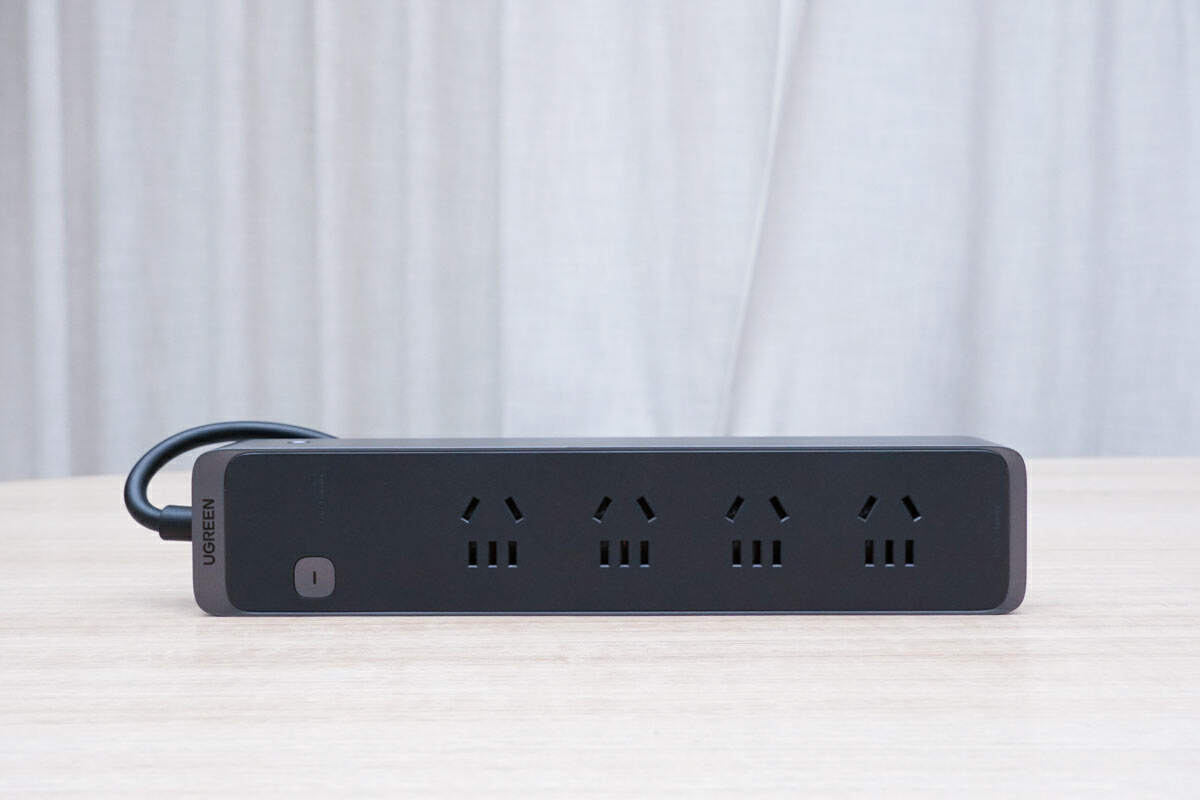 The power strip's internal integral copper strip design is more durable and easier to insert and remove than traditional one. In addition, each outlet has a 75N safety protection gate, which prevents children from accidentally touching the plug and ensuring safer use.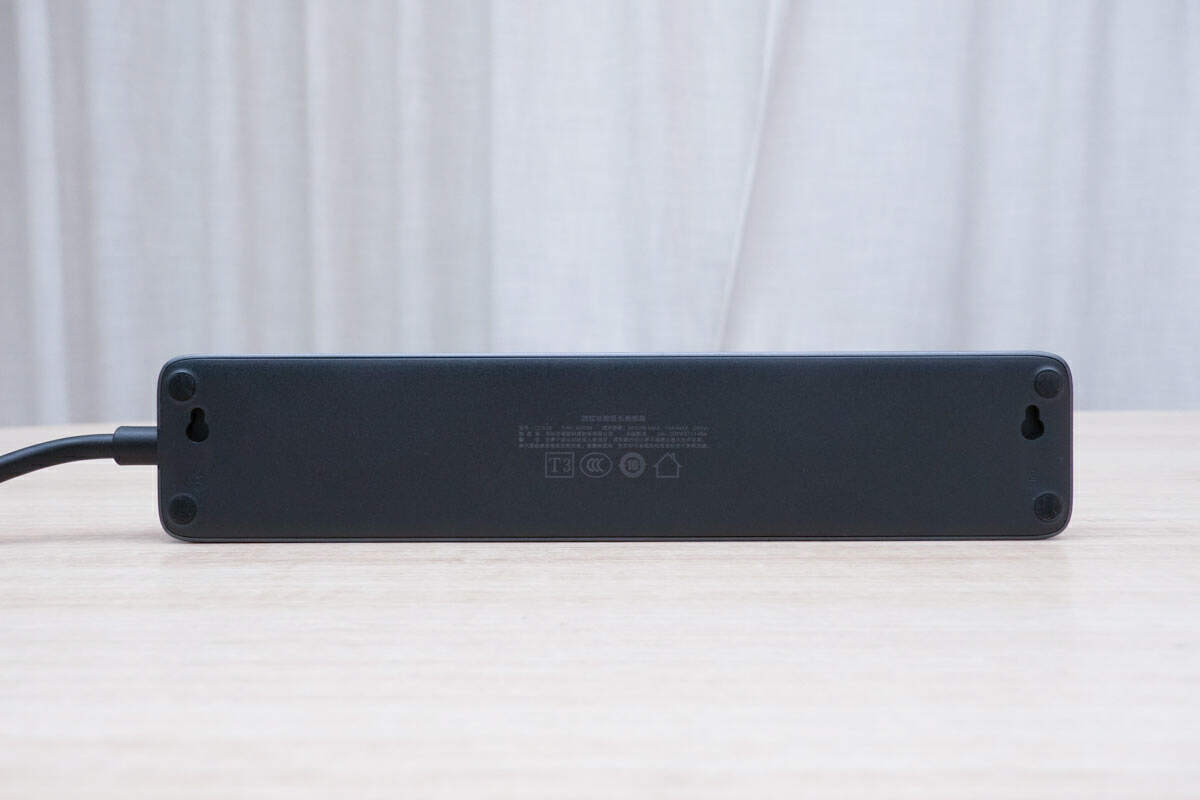 The bottom of the power strip is equipped with round grey anti-slip foot pads at each corner, all of which are fixed with screws to prevent accidents caused by unauthorized disassembly and repair by ordinary users.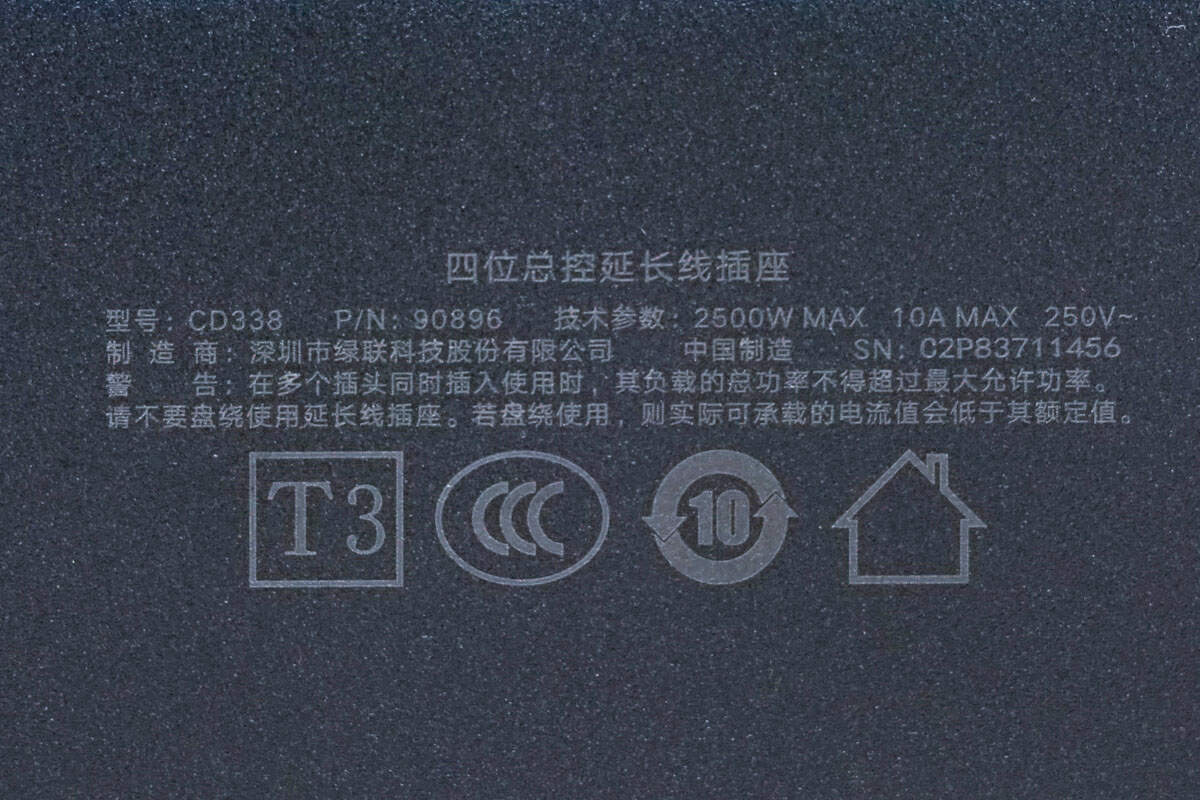 The back of the power strip has product specifications engraved on it. The model is CD338 and the manufacturer is Shenzhen UGREEN Technology Co., Ltd.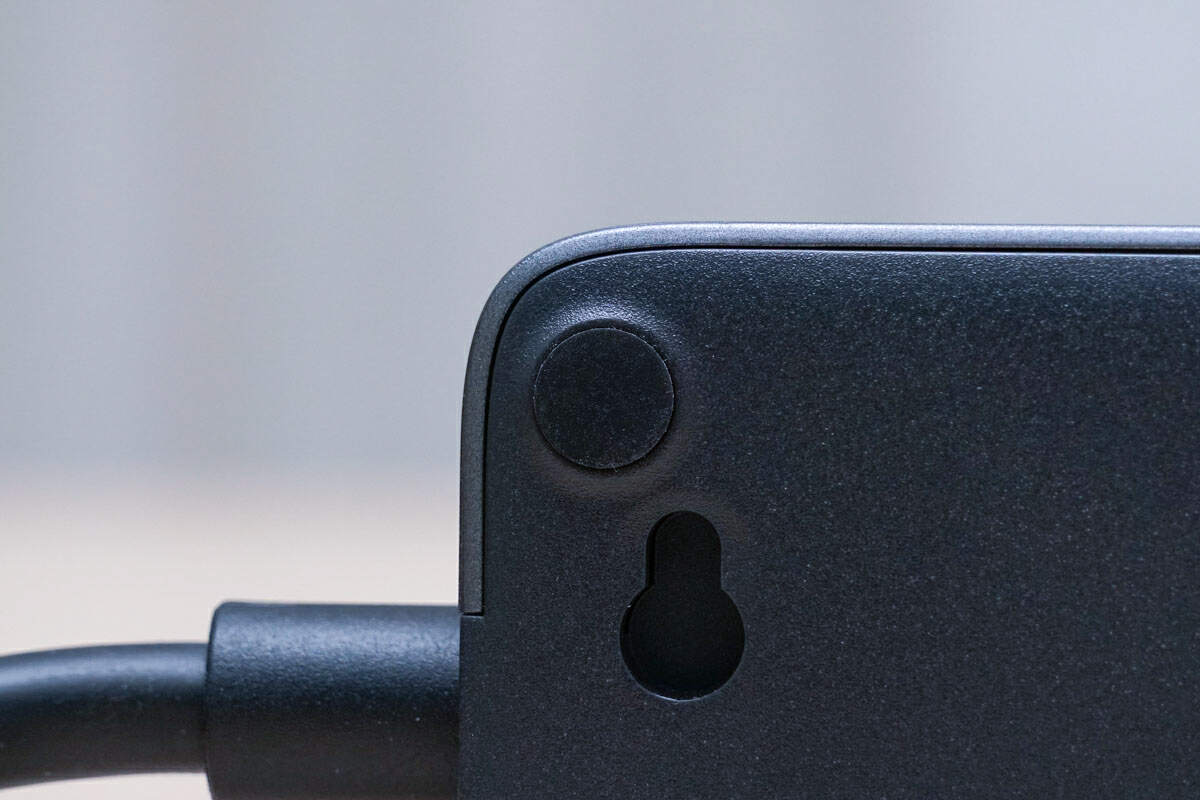 There is a concealed hanging hole design on the bottom, which can be hung on the wall to prevent it from falling off.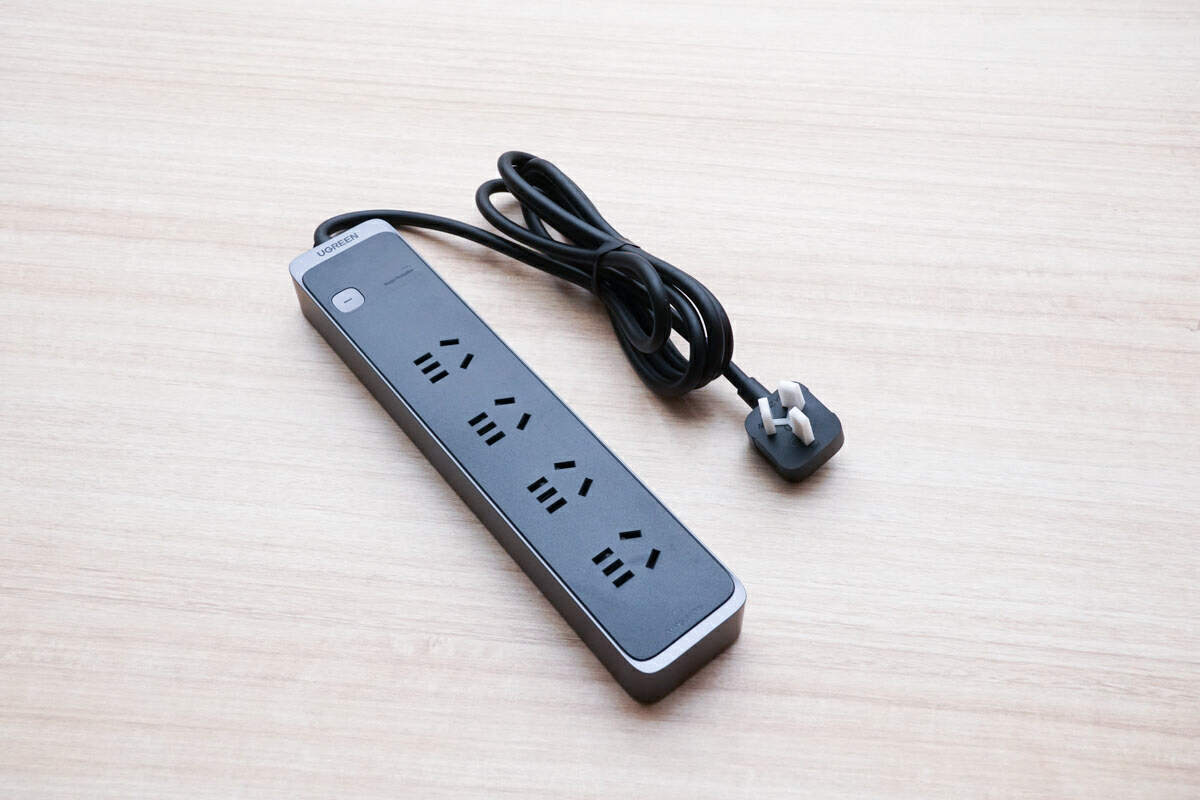 The power cord is fixed with a black rubber ring.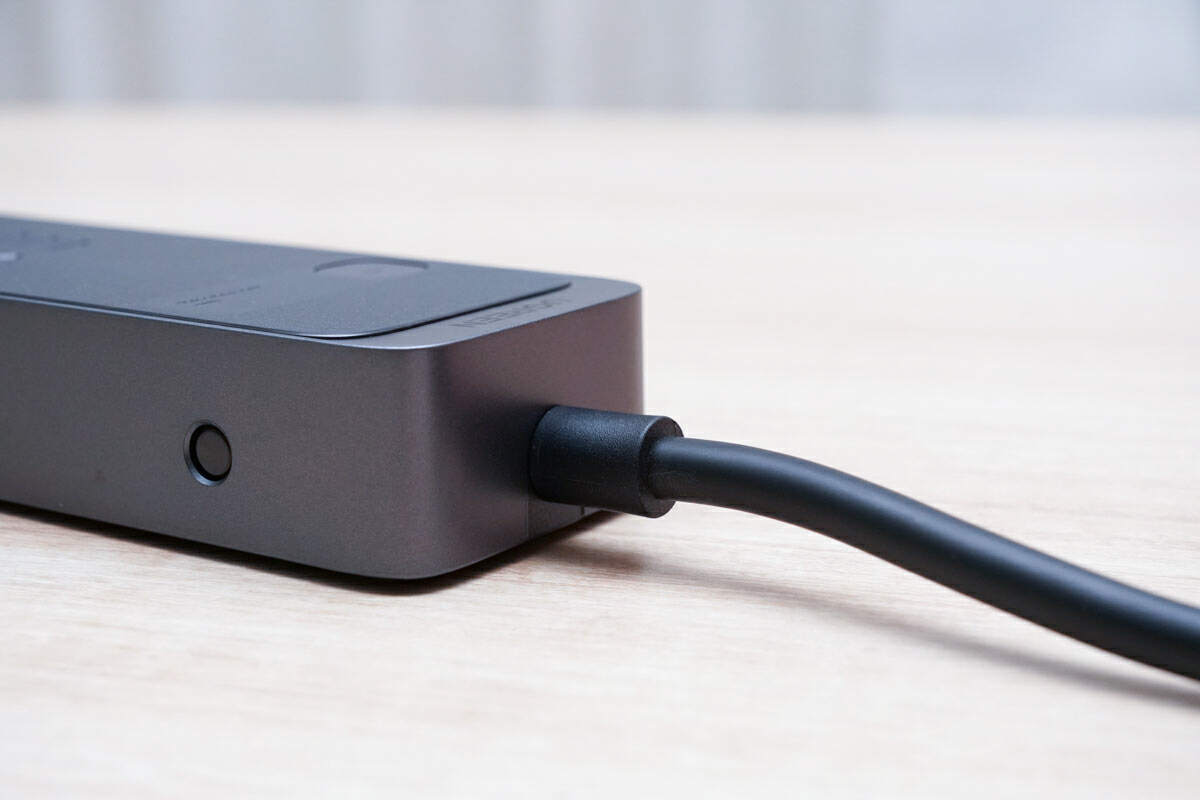 The connection between the power cord and the power strip uses SR designs to avoid damage from bending.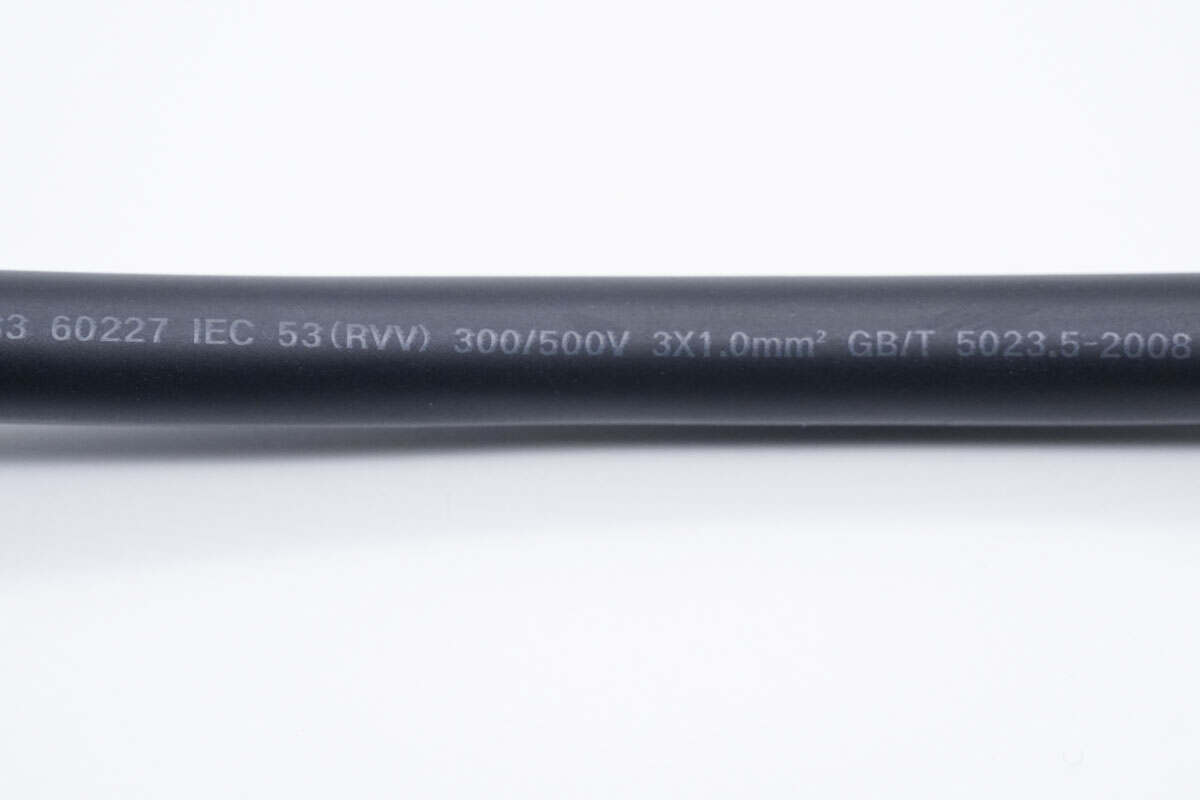 The power cord adopts thickened design, manufactured under strict supervision of Shenzhen UGREEN Technology Co., Ltd, to ensure higher safety and durability.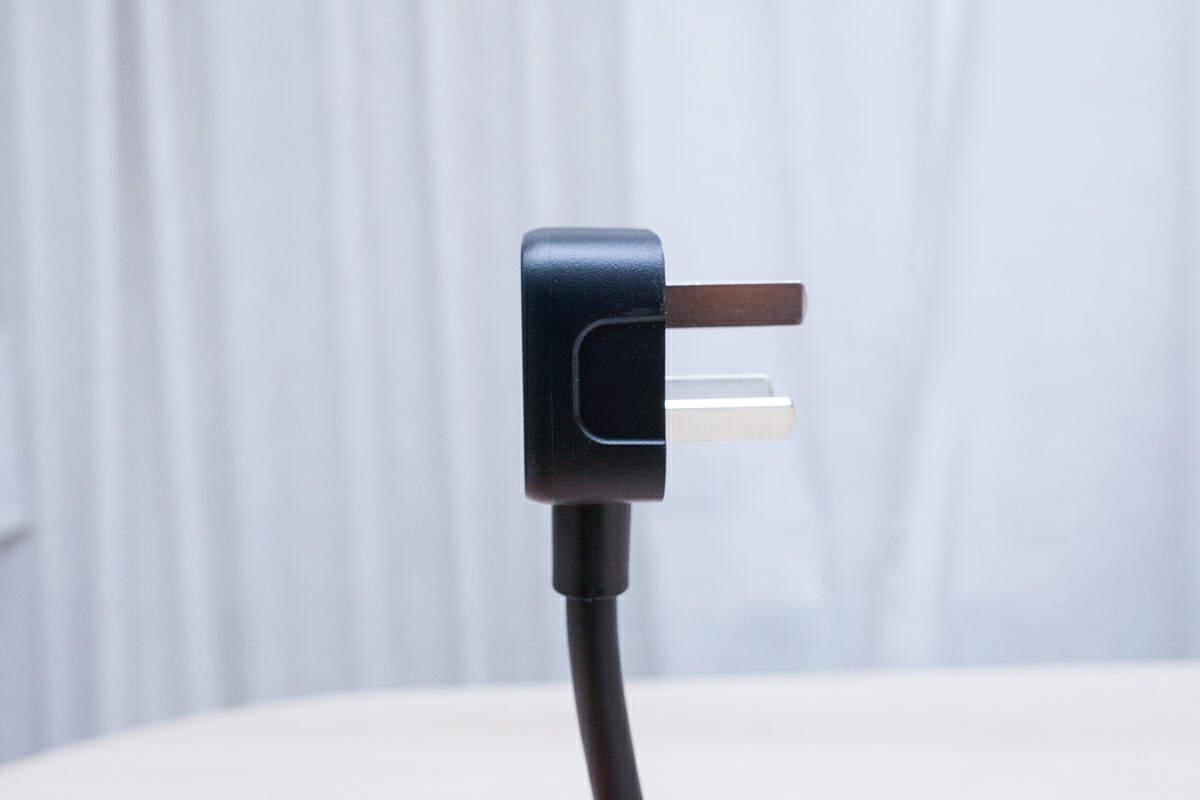 The UGREEN 4-Outlet Extension Cord Power Strip uses three-prong plug, with a concave design on the side for easy insertion and removal. It also continues the lightweight design, making it easy for users to use in narrow spaces.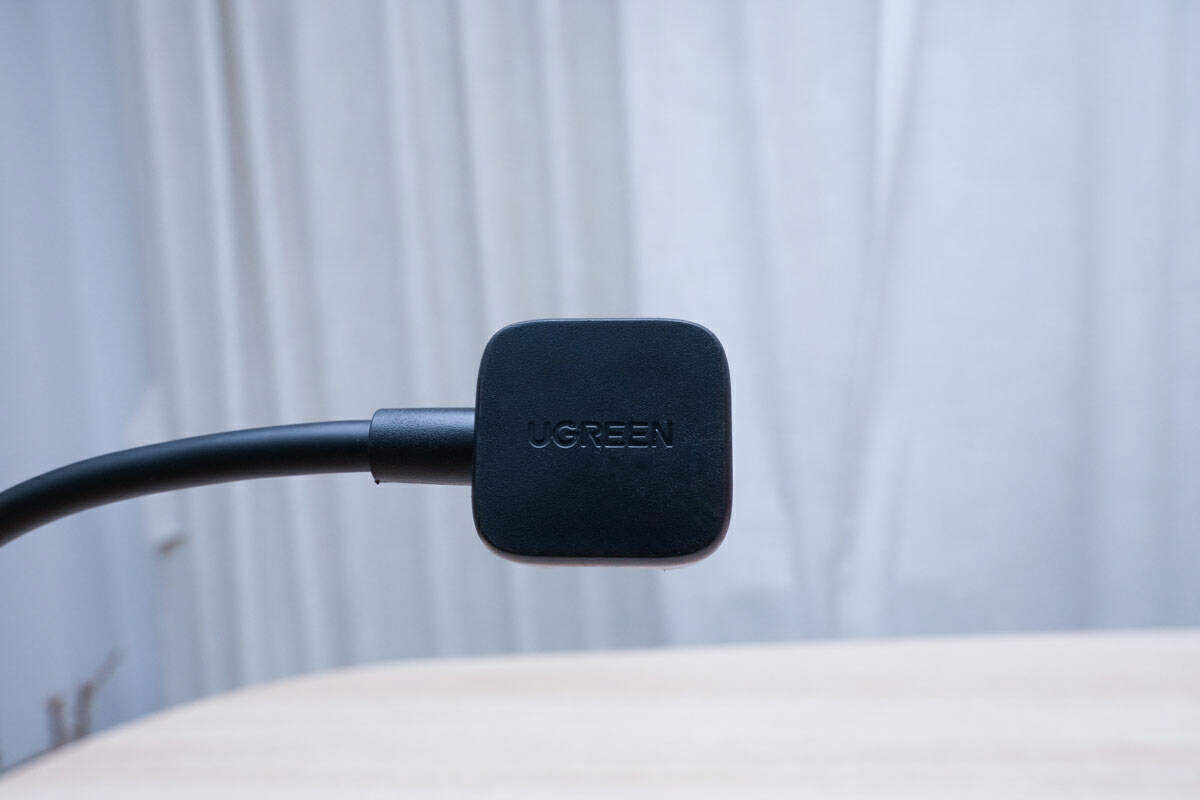 In addition, the UGREEN brand logo is printed on the plug.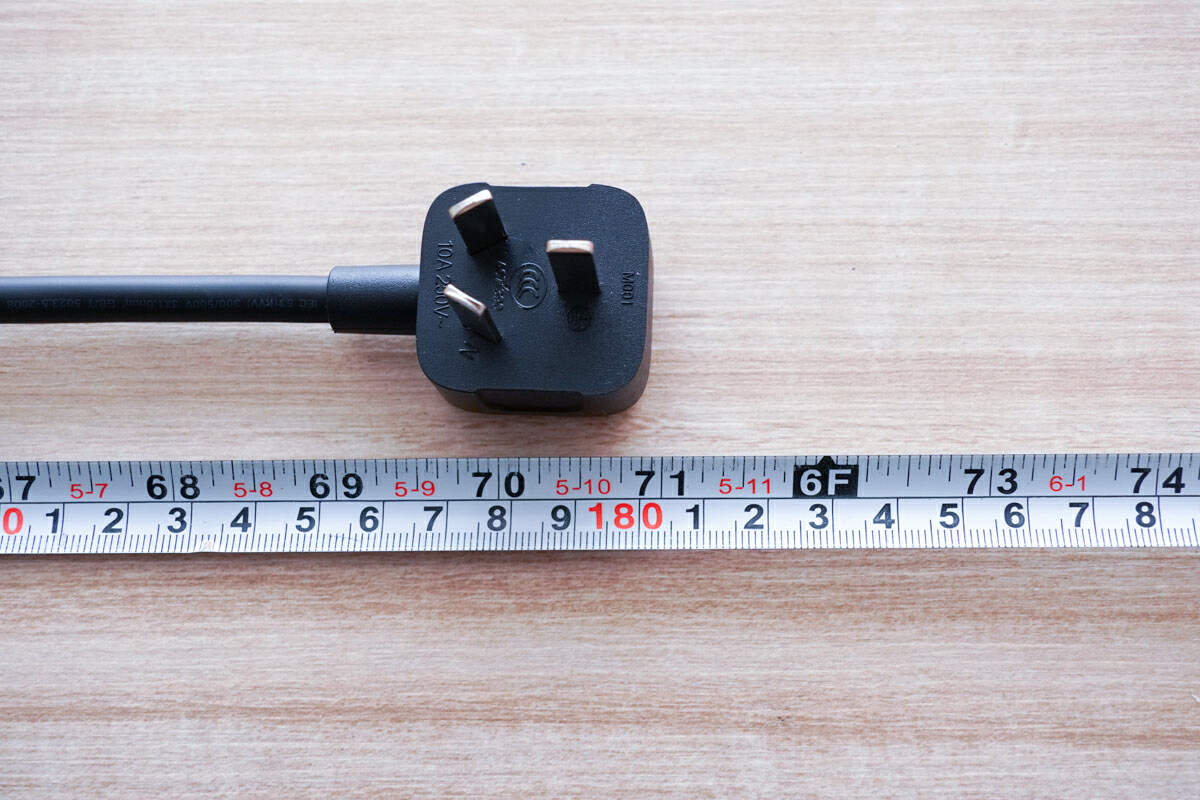 The exposed length of the power cord is about 180cm, which meets the length requirements for home extension cords.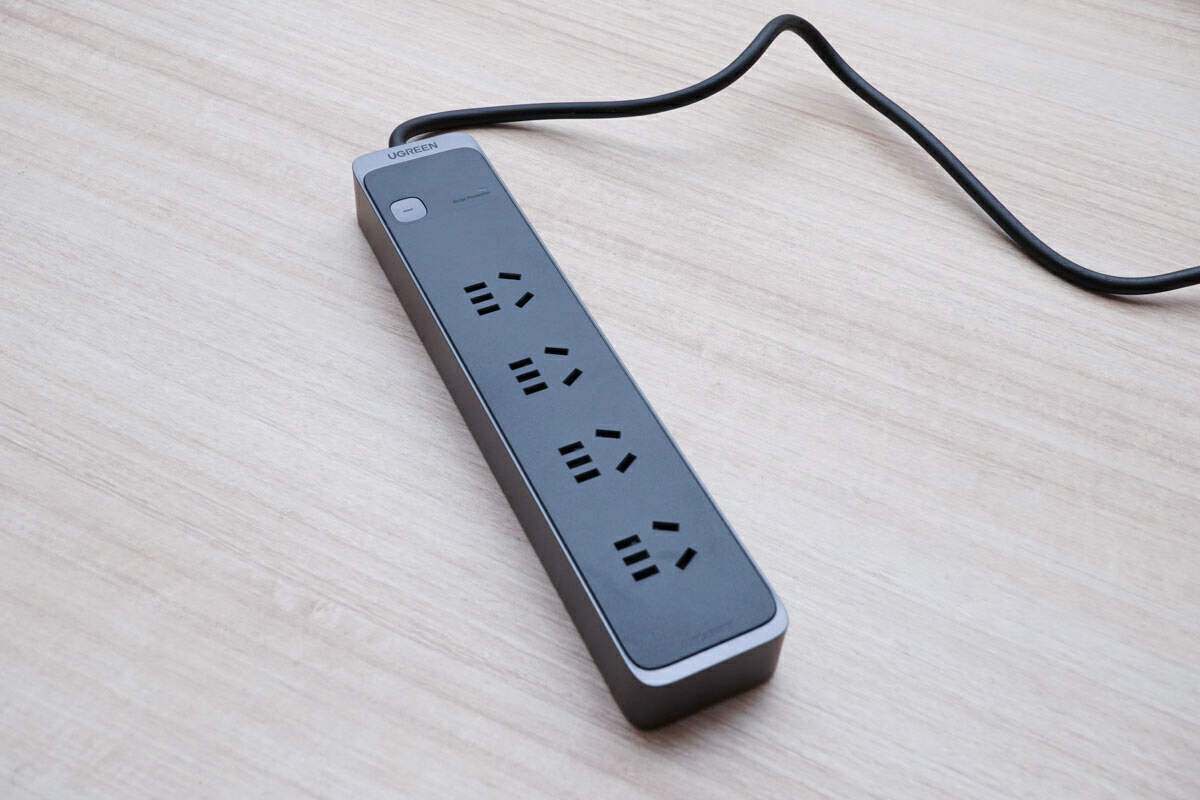 The UGREEN 4-Outlet Extension Cord Power Strip has a high-end design, with four outlets that can provide power to multiple appliances simultaneously. Although it has an over-power protection switch, remember not to exceed the rated power of 2500W and always be vigilant against electrical accidents.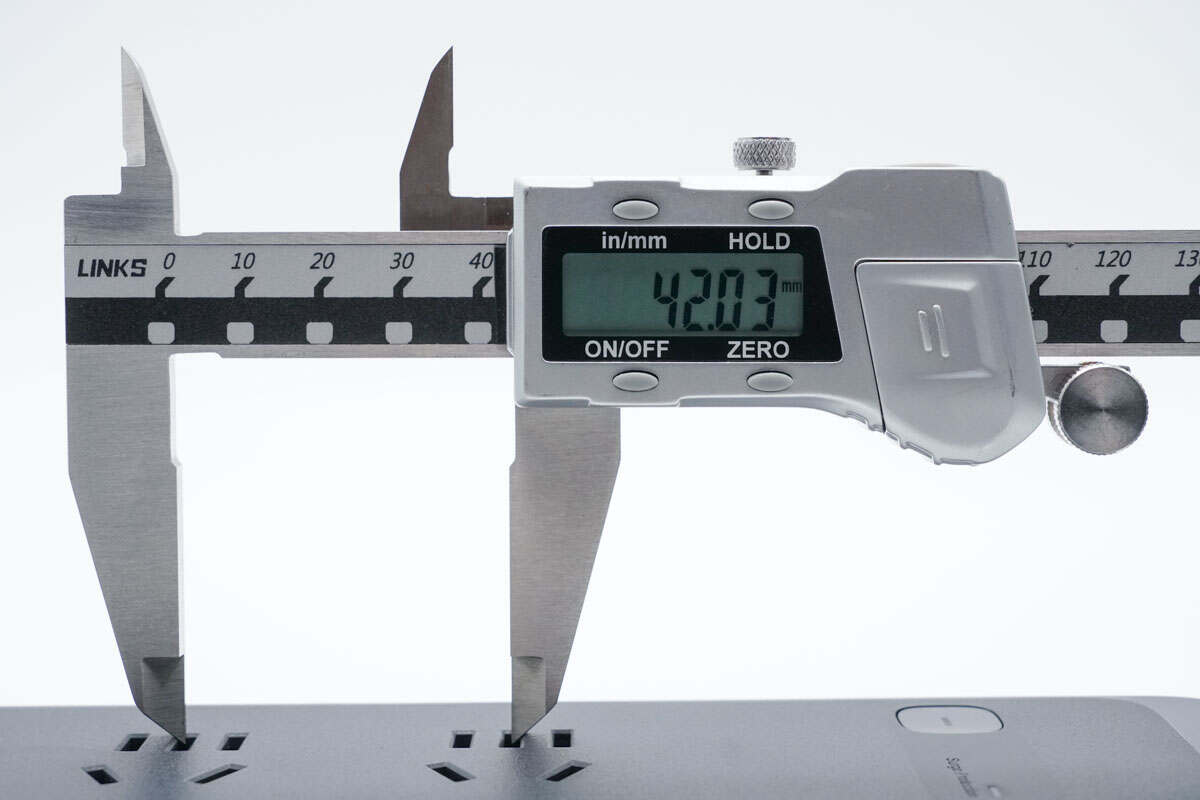 Furthermore, each AC outlets is approximately 42.03mm apart, allowing most appliance plugs to be used simultaneously. The double blue indicator lights provide real-time monitoring and the lightning and surge protection function reduces damage to valuable household appliances during thunderstorms, making it more fitting with modern electrical habits.
Summary of ChargerLAB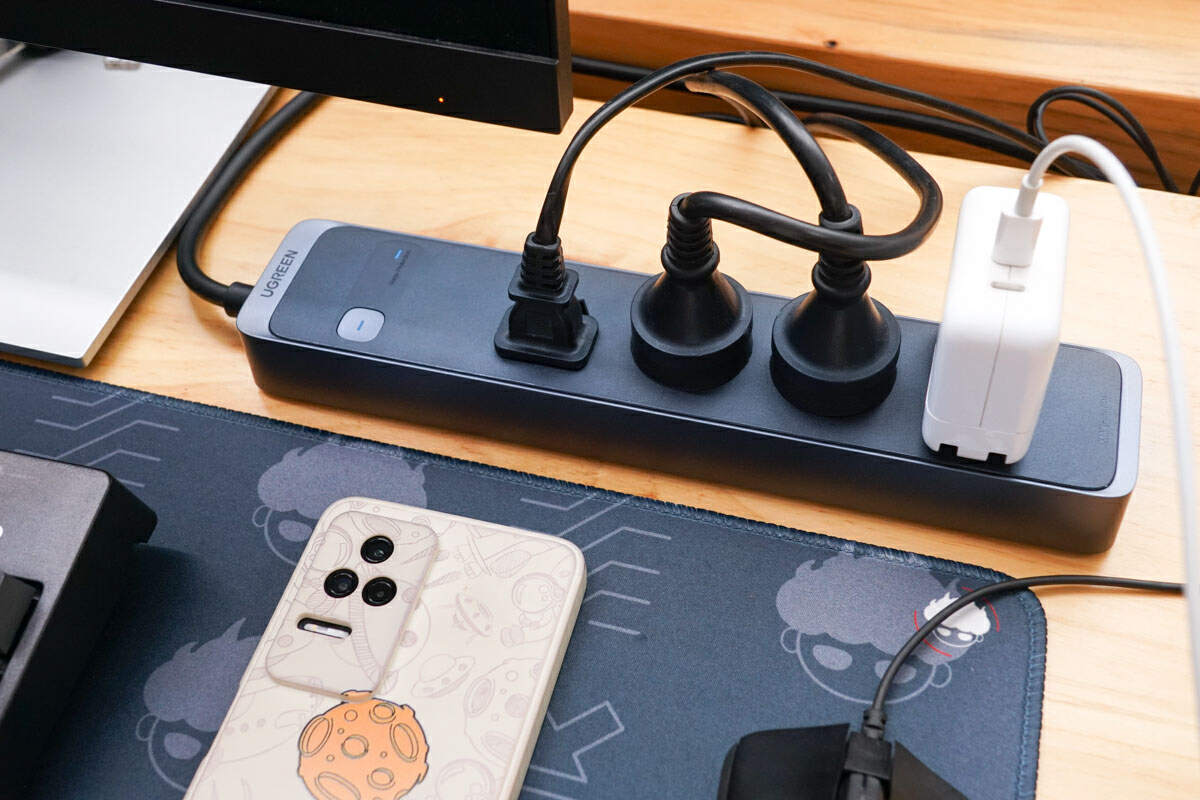 The UGREEN 4-Outlet Extension Cord Power Strip boasts an internal construction made of high-quality copper strip, ensuring smooth flow of electricity throughout. Additionally, it comes equipped with safety protection gate, an independent main switch, and four outlets, making its use safer, more durable, and easier to plug in and out than traditional one. Moreover, its comparatively wider spacing between adjacent outlets minimizes the occurrence of blockages from two-pronge or three-pronge high-power plugs. The device also optimally safeguards against electrical surges during thunderstorms, alleviating any concerns that users may have about damage to their appliances.
In conclusion, this device is an excellent choice for those who need multiple outlets for their appliances while also ensuring their safety. With its lightning and surge protection functionality, over-power protection switch, and integral copper strip design, this power strip provides the necessary protection against electrical accidents and damage caused by thunderstorms. Furthermore, its high-end design, compatibility with most appliance plugs, and easy-to-use features make it a perfect fit for modern electrical habits. Overall, the UGREEN 4-Outlet Extension Cord Power Strip is a recommended choice for people who prioritize both functionality and safety in their daily lives.
Related Articles:
1. Review of UGREEN 100W DigiNest Pro 7-in-1 GaN Charging Station
2. 6-in-1 Charging Station | Charging Review of UGREEN 200W Nexode Desktop Charger
3. Review of UGREEN 12-in-1 Triple Display Docking Station
The article is originally written by @
Joey
posted on Chargerlab. All rights reserved.