UFCS Protocol | Huawei Launched 88W 3-in-1 Car Charger
Huawei has long been a leading brand in the smartphone industry, known for their innovative and high-quality products. On March 23rd, 2023, Huawei announced their latest flagship smartphones in the P60 series, which have once again proven to be a huge success among consumers, boasting impressive specs and advanced features.
However, Huawei's commitment to excellence doesn't stop with their phones alone, both the standard and pro models come equipped with the brand new Huawei 88W Supercharge, which boasts higher power and faster charging speed than its previous version. They also strive to provide users with a seamless charging experience through their ecosystem peripherals. One such example is the Huawei 88W 3-in-1 car charger, which has recently been released alongside the new P60 series phones and now available on the official Huawei store, it's also the first car charger to support UFCS fusion fast charging protocol. In this article, we'll take a closer look at this innovative product and explore its features and capabilities.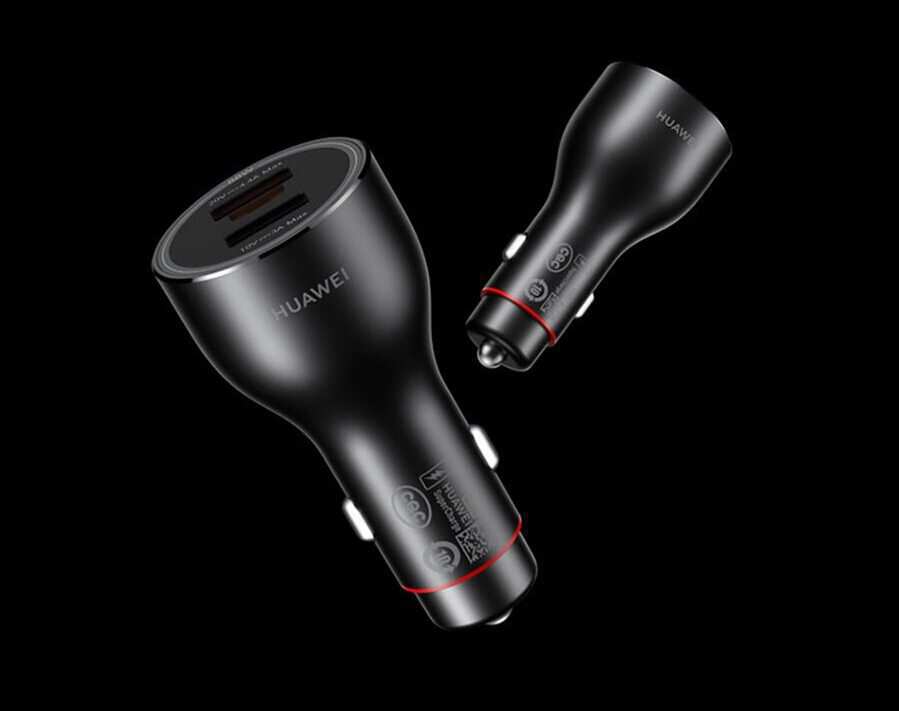 The Huawei 88W 3-in-1 car charger features a sleek black body with a pearl finish and red accents on top for an understated yet dynamic design. It uses a boost-buck technology internally and supports a wide voltage input of 12V-24V, making it compatible with various vehicle models such as cars, SUVs, buses, and trucks.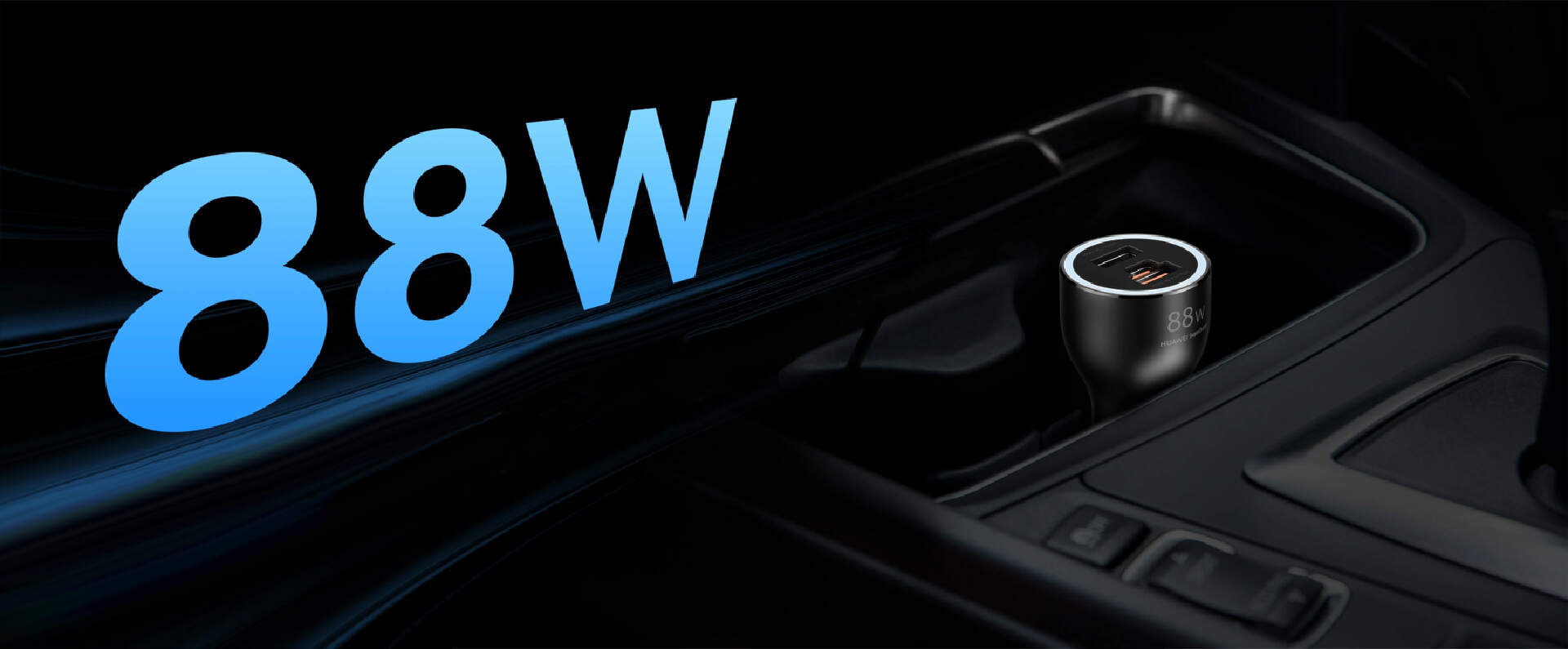 In terms of performance, Huawei's 88W 3-in-1 car charger supports the latest generation 88W Supercharge protocol, as well as downwards compatibility with 66W, 40W and other supercharge specifications. In just 10 minutes, it can charge the P60 Pro up to 50%, while in 30 minutes it can charge the P60 up to 92%.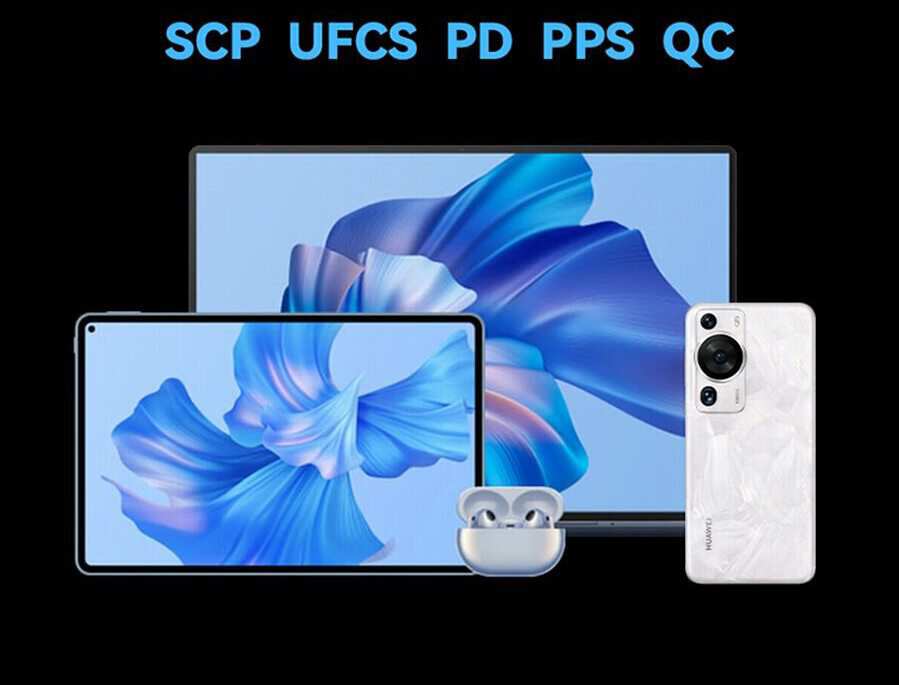 Apart from Huawei's private Supercharge protocol, the Huawei 88W 3-in-1 car charger also supports UFCS fusion fast charging protocol, which enables high-power fast charging for compatible devices and improves cross-brand charging experience. This means that even if you have a relatively new phone from another brand such as Xiaomi, OPPO, vivo, or OnePlus, you can still enjoy a good charging experience with strong compatibility. Additionally, it's compatible with commonly used USB PD, PPS, QC, and other fast charging protocols, catering to mainstream devices on the market.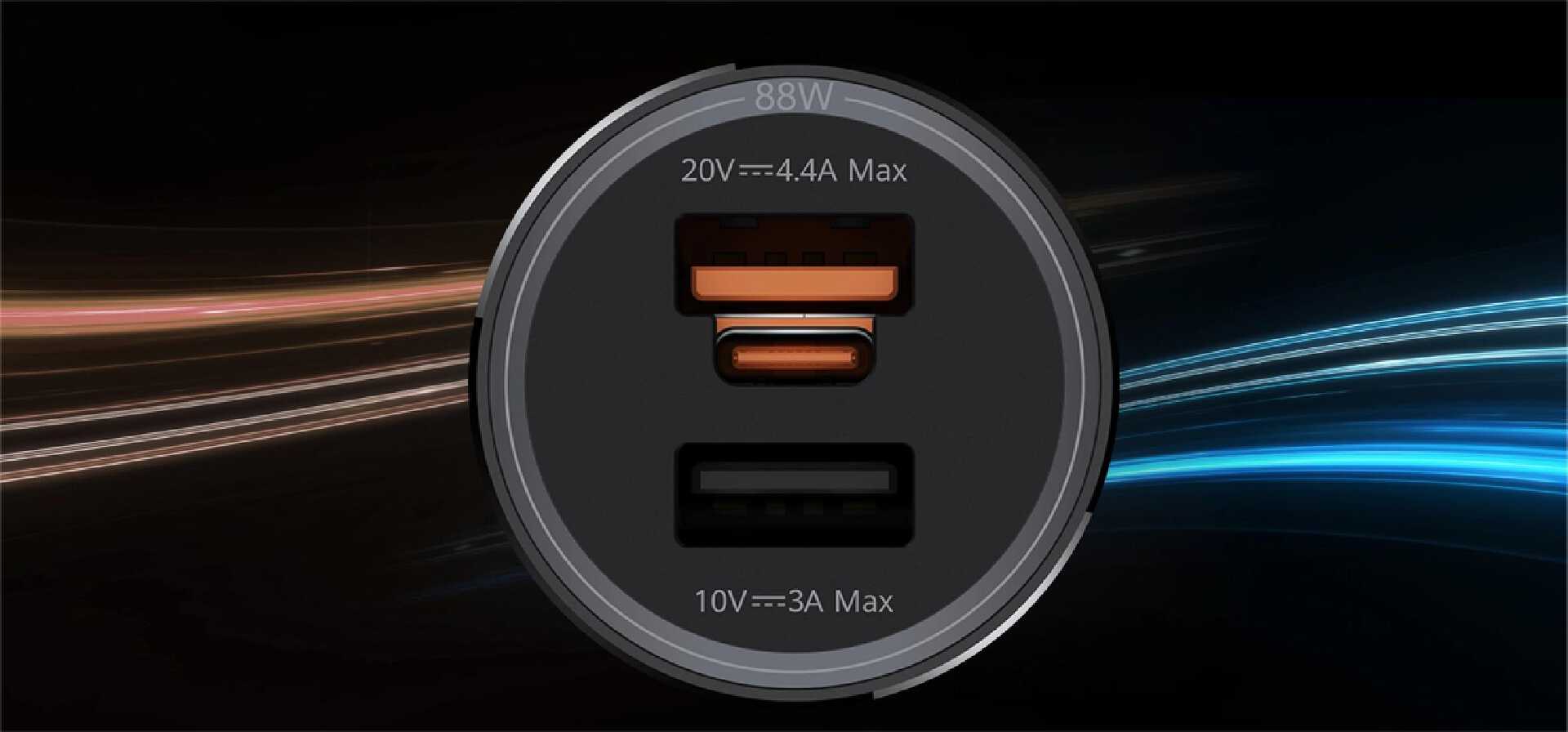 In terms of ports, Huawei's 88W 3-in-1 car charger adopts a unique fusion port structure with two USB-A and one USB-C port supporting dual-device charging simultaneously. The orange USB-C port and orange USB-A port share the same module, both supporting 88W Supercharge, but only one can be used at a time. The other black USB-A port supports 33W multi-protocol fast charging, and can charge two devices simultaneously.
Summary of ChargerLAB
The Huawei 88W 3-in-1 car charger not only supports Huawei's latest 88W Supercharge protocol with downward compatibility for 66W, 40W Supercharge, but also supports UFCS fusion fast charging protocol and is compatible with PD, QC and other common fast charging standards, achieving "universal charging" in terms of protocols. In terms of ports, it adopts Huawei's unique fusion port design with 2A1C physical shape, supporting simultaneous dual-port output, achieving "universal charging" in terms of cable types. It utilizes a boost-buck technology, supporting 12V-24V power supply input, "universal charging" for input regardless of whether it is a small car or a large truck.
Huawei's 88W 3-in-1 car charger is sold as a set and comes with a 6A USB-A to USB-C cable. It is currently only available on the Huawei China store, priced at 249 yuan ($36).
Related Articles:
1. Teardown of Huawei 90W GaN Charger (For MateBook 14s)
2. The Platinum Standard | Huawei P60 Series Launch Event
3. Fusion Port Design | Huawei Launched 88W 2-in-1 Charger
本文系作者 @
Joey
原创发布在 Chargerlab。未经许可,禁止转载。