Powerful & Versatile | Anker Launched 11-in-1 USB-C Docking Station
With the advent of ultra-thin laptop designs, the number and type of ports have decreased drastically, but most laptops are now equipped with full-featured USB-C ports, which have multiple uses such as charging, connecting peripherals and transmitting video signals to monitors. This has made docking stations a must-have accessory for every business laptop user. Recently, Anker has launched an 11-in-1 USB4 docking station, which has the USB4 40Gbps upstream capability and supports three-screen expansion and three-device PD charging.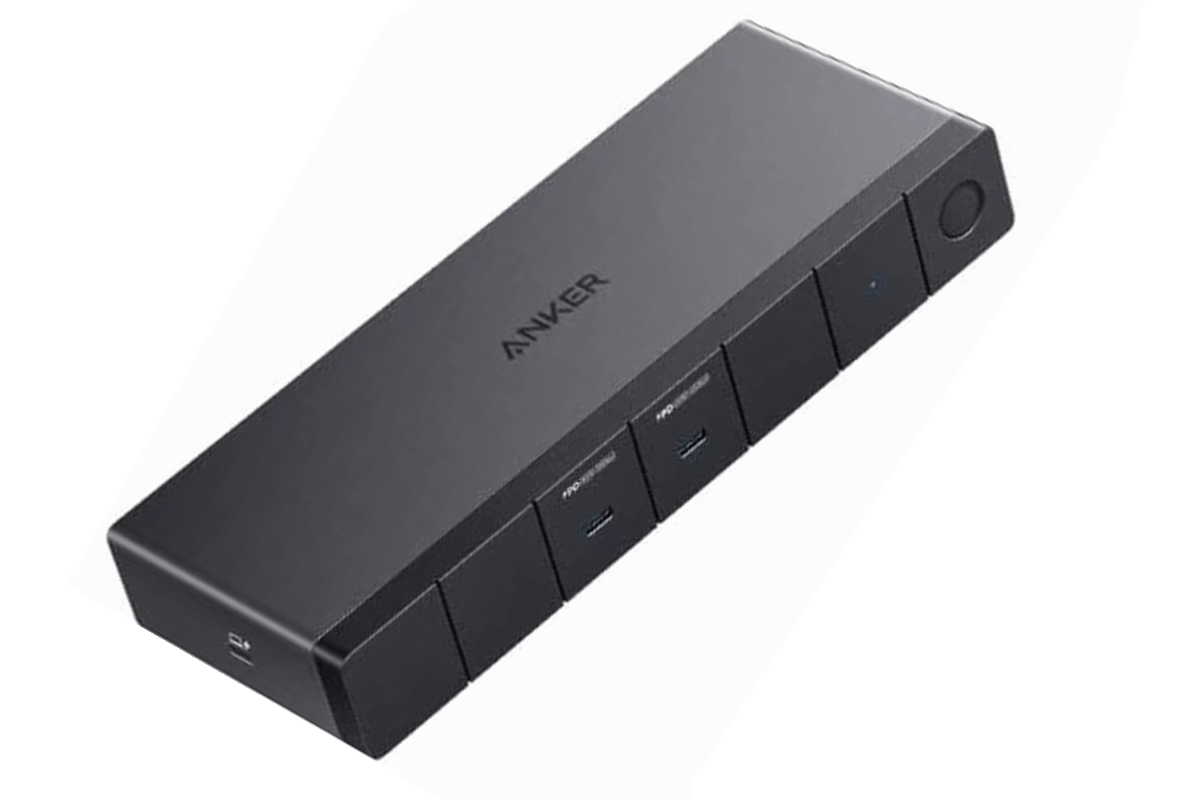 The Anker 568 USB-C Docking Station has an elegant flat rectangular design with sharp edges and the "ANKER" logo on top. The front panel has multiple independent compartments to separate each port, and the main color scheme is gray with a black front panel which accentuates its professional look.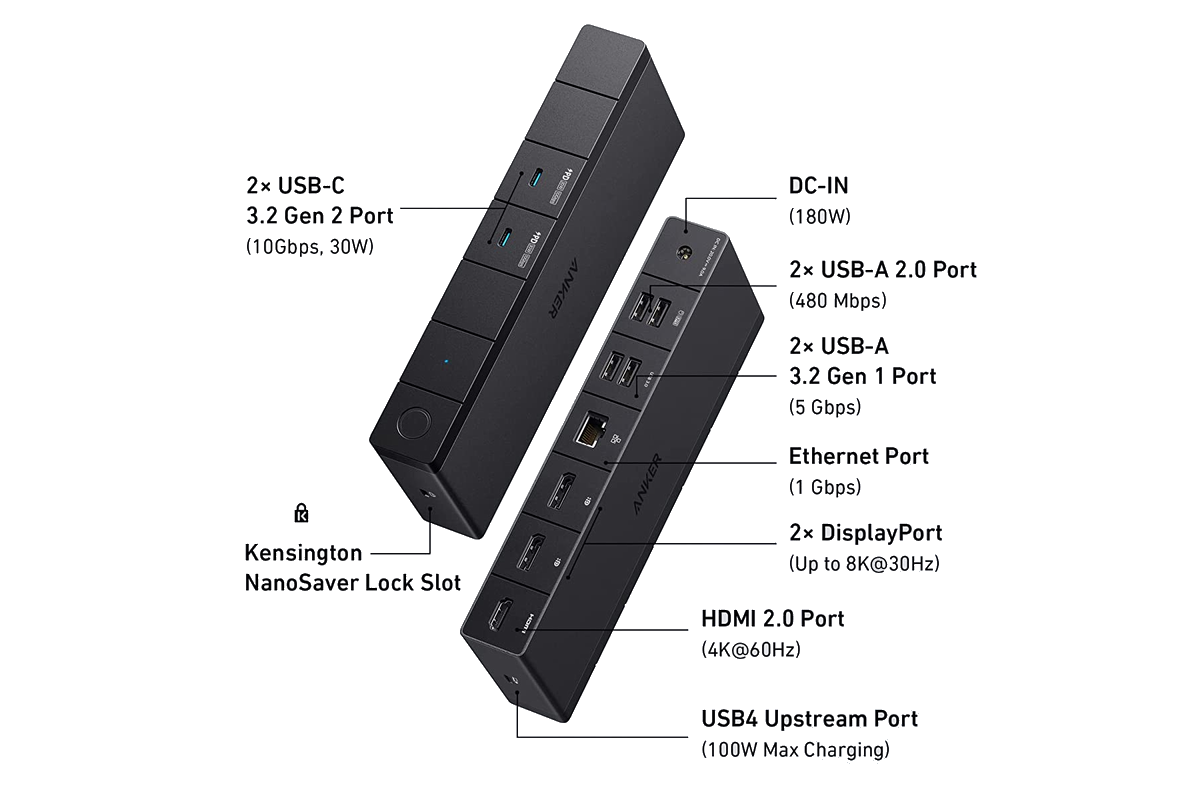 On the front, there are two USB-C ports with a USB 3.2 Gen2 (10Gbps, 30W) specification. On one side, there is a Kensington NanoSaver lock slot, while the other has a USB4 port with a transmission bandwidth of 40Gbps and a power transmission capability of up to 100W. The docking station has many ports on the back, including four USB-A ports: two USB 3.2 Gen1 ports with a transmission speed of 5Gbps, and two USB 2.0 ports with a transmission speed of 480Mbps. Additionally, it has an HDMI2.0 port, a 1Gbps RJ45 ethernet port, a DP port that supports 8K@30Hz, and a DC-IN port that supports up to 180W.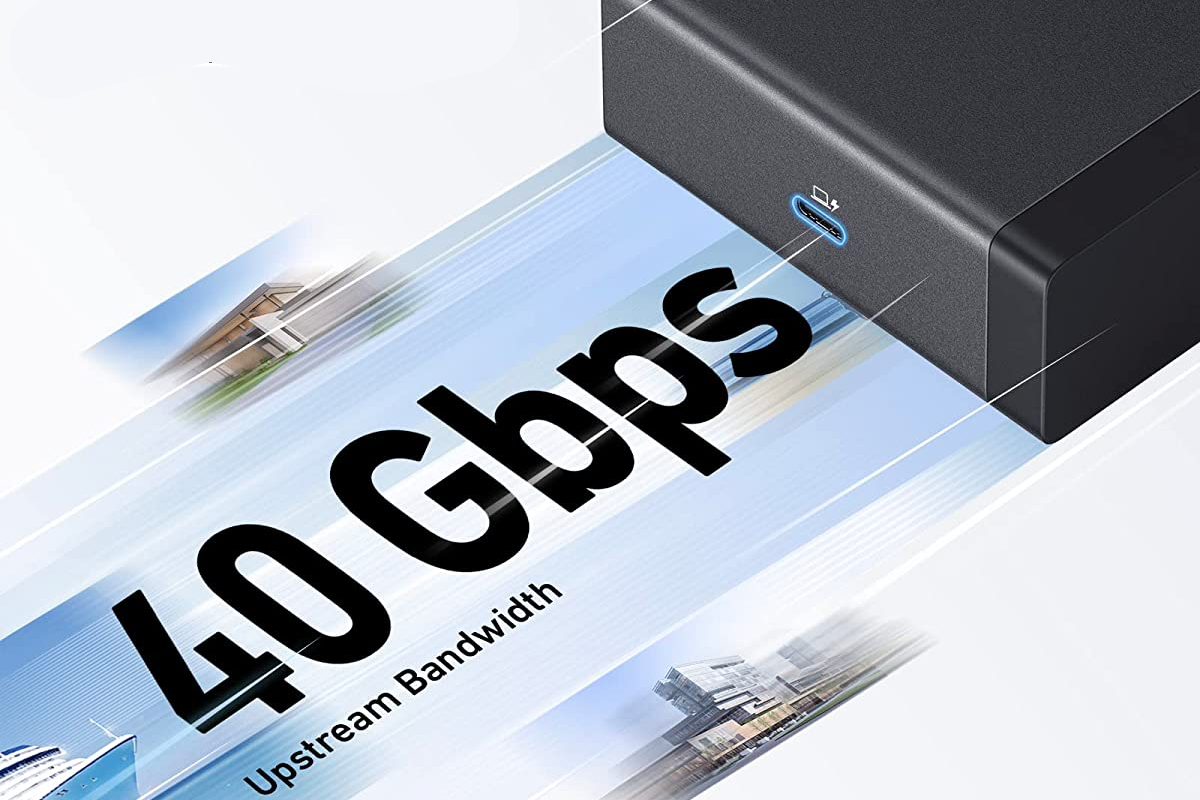 The upstream port on the side of the Anker 568 USB-C Docking Station adopts the USB4 high-speed specification which offers a one-cable solution for all the additional functions that your laptop needs. It supports a maximum transmission bandwidth of 40Gbps, power transmission up to 100W, and 8K video transmission. This reduces the inconvenience caused by repeatedly plugging and unplugging multiple accessories when working outside the office.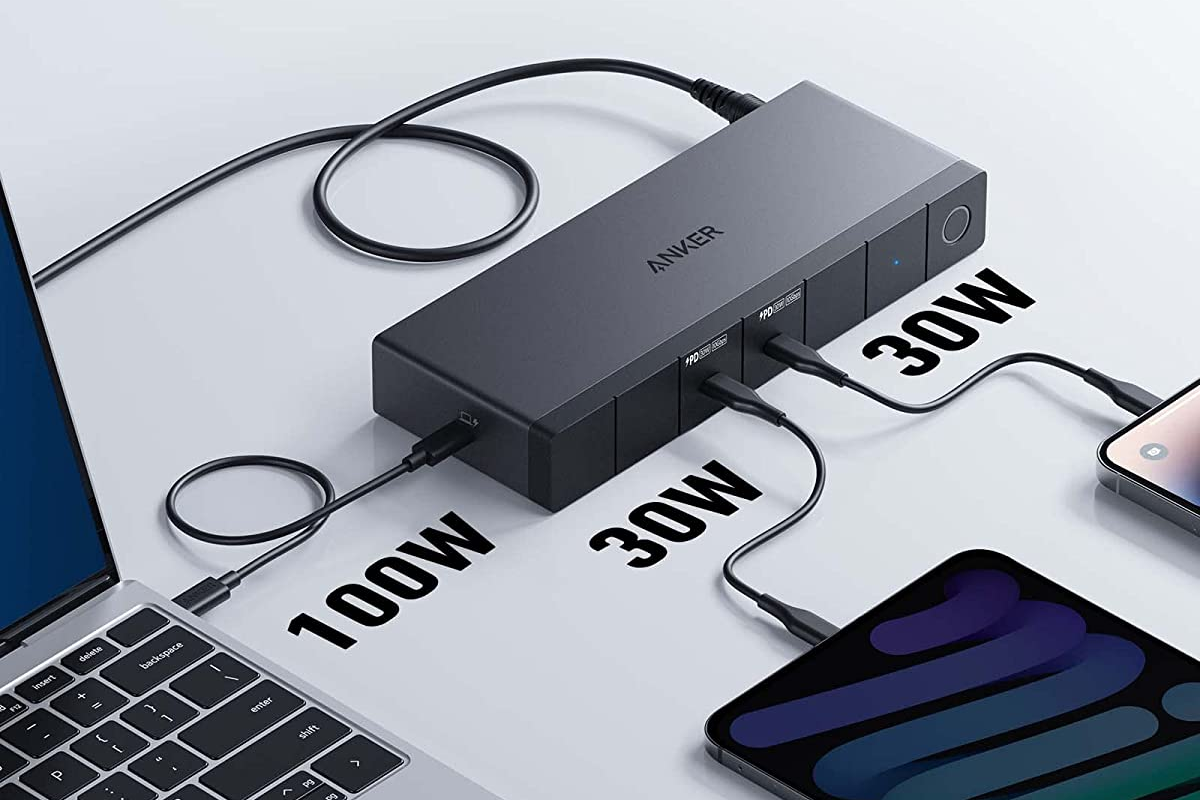 The Anker 568 USB-C Docking Station has multiple USB-C ports that support fast charging. The USB-C upstream port on the side of the dock supports 100W PD fast charging, and the two USB-C ports on the front of the dock support 30W PD fast charging. Its powerful multicharge performance makes it a high-performance desktop charging station that can provide high-power fast charging for several devices simultaneously.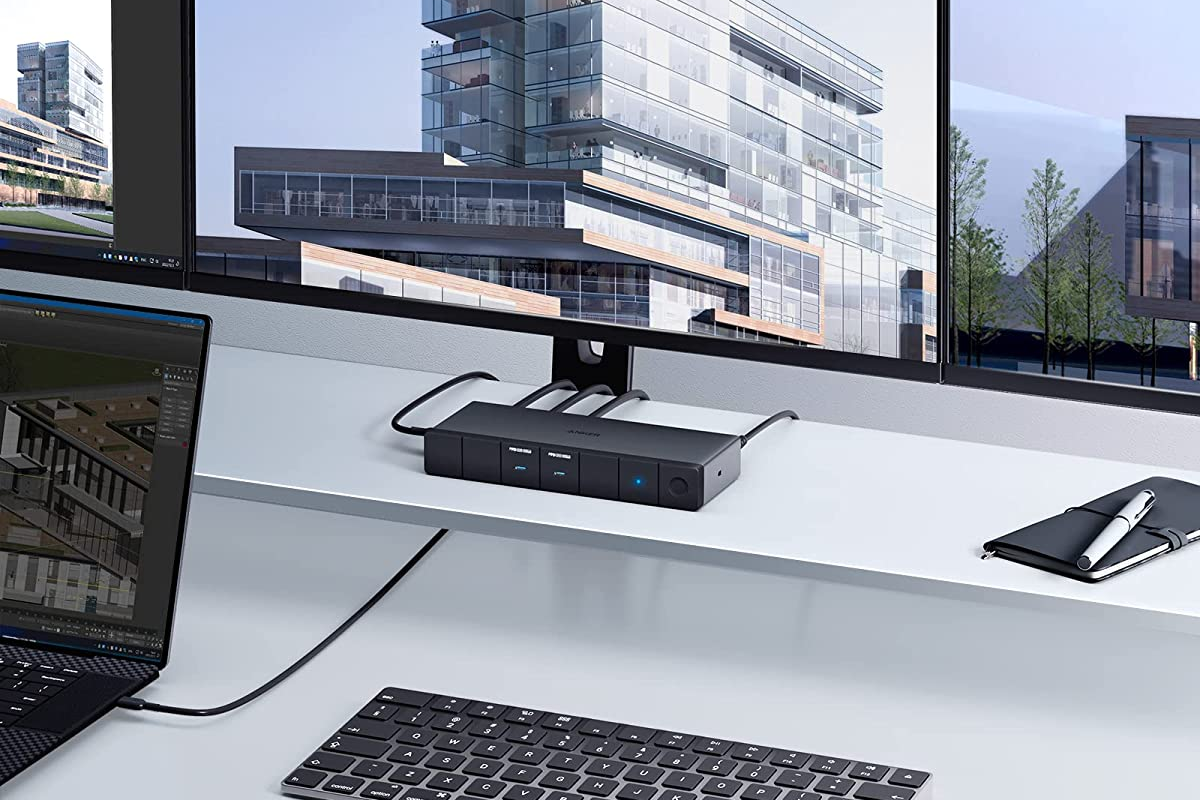 The video output specification is also very impressive. The Anker 568 USB-C Docking Station supports up to three 4K video outputs, which allows laptops to expand their operating space across multiple screens or use a single display output with an ultra-high-definition resolution of 8K.
Summary of ChargerLAB
In conclusion, the Anker 568 USB-C Docking Station is a versatile and powerful accessory that can greatly enhance the functionality of laptops. With its 11-in-1 multi-functional design, USB4 high-speed specification, and support for multiple video outputs and fast charging, it offers a convenient one-cable solution for all the additional functions that a laptop needs. Its elegant design and professional look make it a perfect addition to any office or home setup. The Anker 568 docking station is a must-have accessory for every laptop user who values convenience, versatility, and performance.
This product is priced at $299.99 on Amazon US. You can click the button at the beginning or the end of the article to get one.
Related Articles: 
1. Teardown of Latest Anker Nano Pro (511 Charger) 20W GaN Charger
2. Teardown of Anker 30W USB-C GaN 511 Charger (Nano 3)
3. Teardown of Anker 140W PD3.1 Power Bank (737 Power Bank)
The article is originally written by @
Joey
posted on Chargerlab. All rights reserved.