Phone Stand Included | Anker Unveils 335 Power Bank
As a follower of ChargerLAB, I believe you might possess several power banks with varying capacities and performance. Whether it's to cater to different proprietary protocols of various phone manufacturers, accommodate diverse electronic devices with varying battery capacities, or simply because you're a tech enthusiast, have you ever pondered the possibility of a power bank that seamlessly combines charging, a phone stand, and an integrated lanyard?
In recent days, Anker has been rolling out a series of new products, including the 60000mAh 548 Power Bank and the 32W Car Charger. Among them, the highly distinctive Anker 335 Power Bank stands out by fulfilling the aforementioned criteria. Boasting a 20000mAh capacity and equipped with a built-in USB-C cable, the power bank features both 1A1C ports and a phone stand function, delivering a more comprehensive solution for fast-charging power on the go.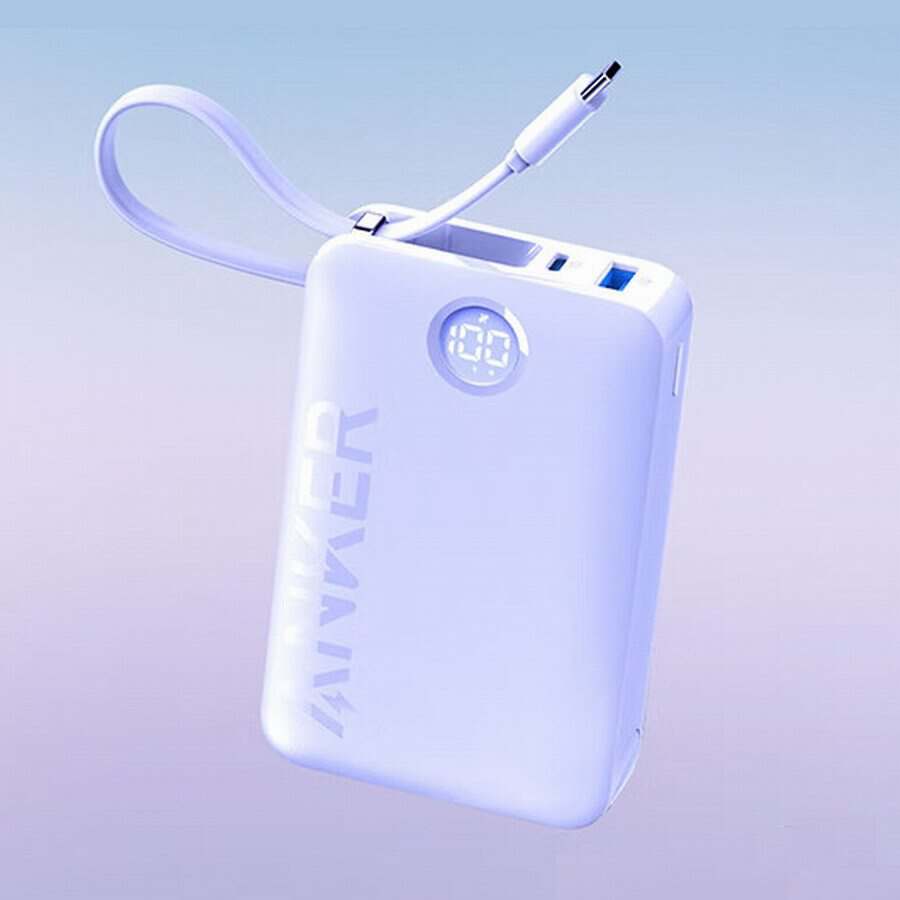 Known by the model A1647, the Anker 335 Power Bank showcases a matte finish on both sides with a glossy trim, exuding a youthful and vibrant design that bears resemblance to cosmetics rather than electronic devices. It's available in four colors: lilac purple, phantom black, aurora white, and creamy pink. Furthermore, the power bank incorporates a percentage-based battery display and supports a 22.5W output and 20W input.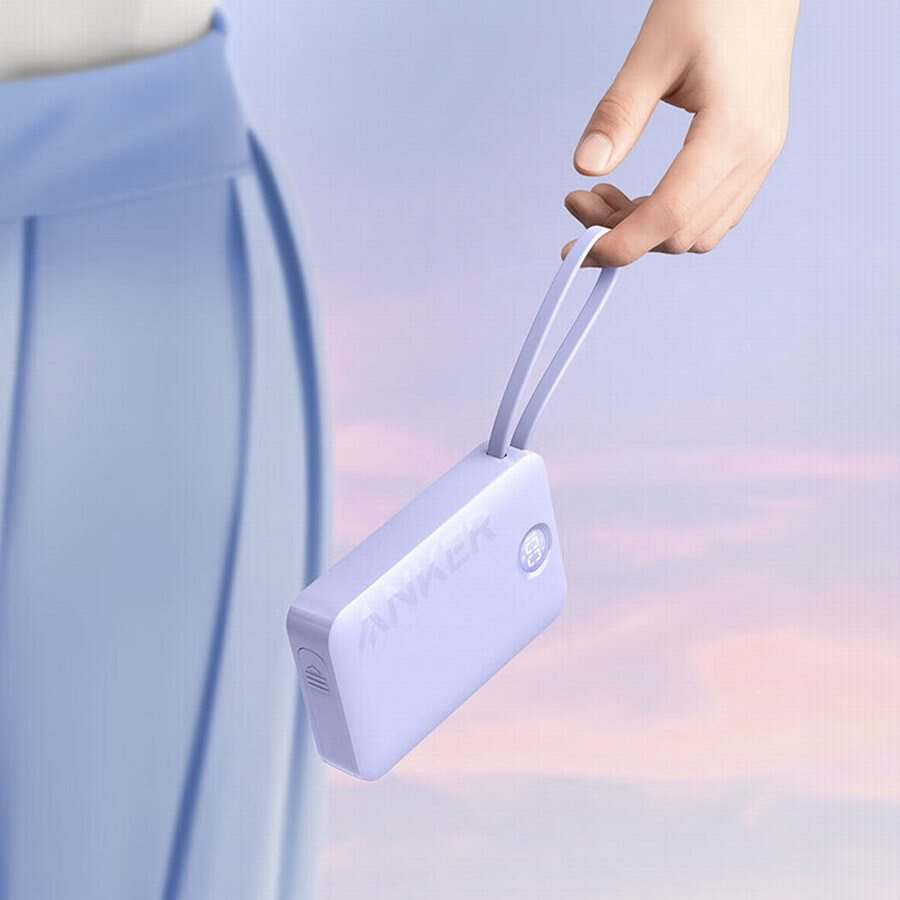 The first standout feature of this power bank is its built-in USB-C cable, which doubles as a lanyard for convenient carrying. When not in use, the connector lies parallel to the top edge, and its flat design ensures it's easy to carry without causing any discomfort. Anker claims it can endure up to 10,000 bends, eliminating the need to carry extra cables when heading out. This design balances convenience with durability.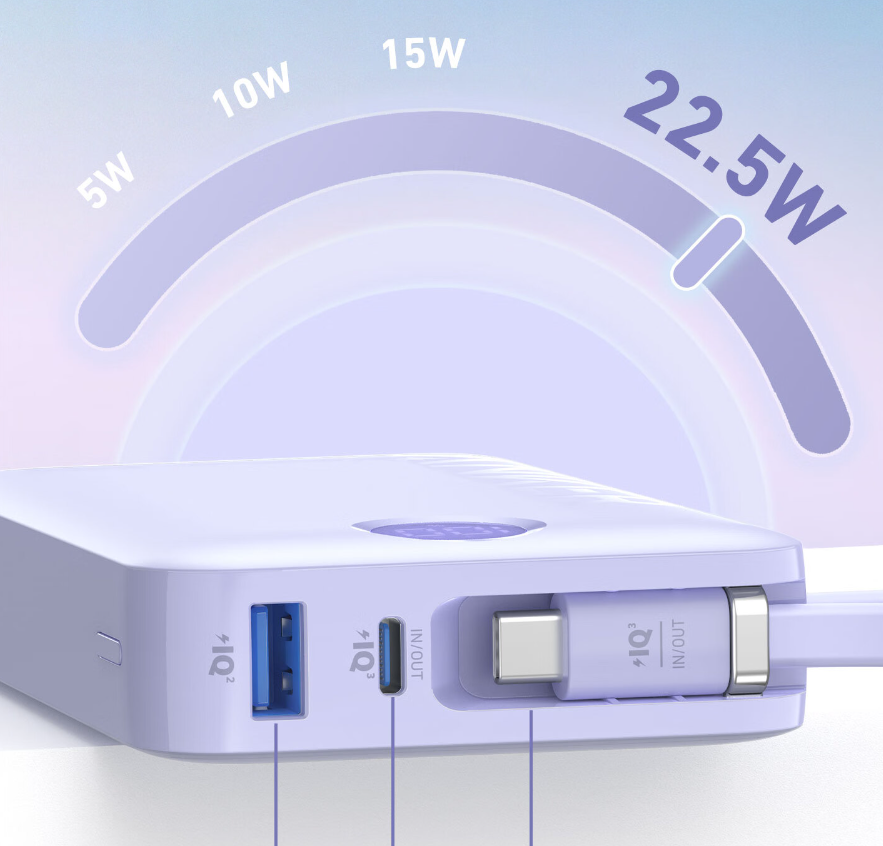 In terms of performance, the side of the power bank houses a USB-A output port, a bidirectional USB-C fast-charging port, and an integrated USB-C cable that also supports bidirectional fast-charging. Each of these output methods independently supports up to 22.5W, while both the USB-C port and the integrated cable support up to 20W input.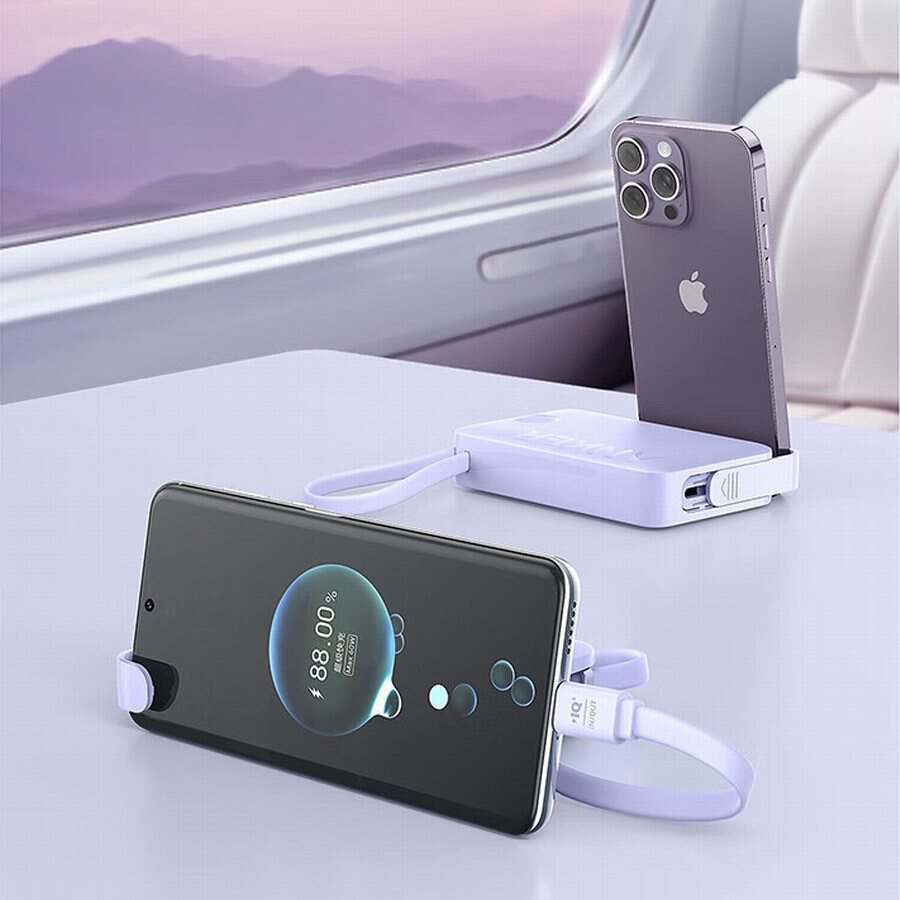 Beyond its practical integrated cable design, another selling point of the Anker 335 Power Bank is the incorporation of a phone stand. With a sliding structure on its side, it can be pulled out to serve as a phone stand, allowing both horizontal and vertical placement of the phone. This feature liberates your hands, allowing you to charge and use your phone simultaneously with ease.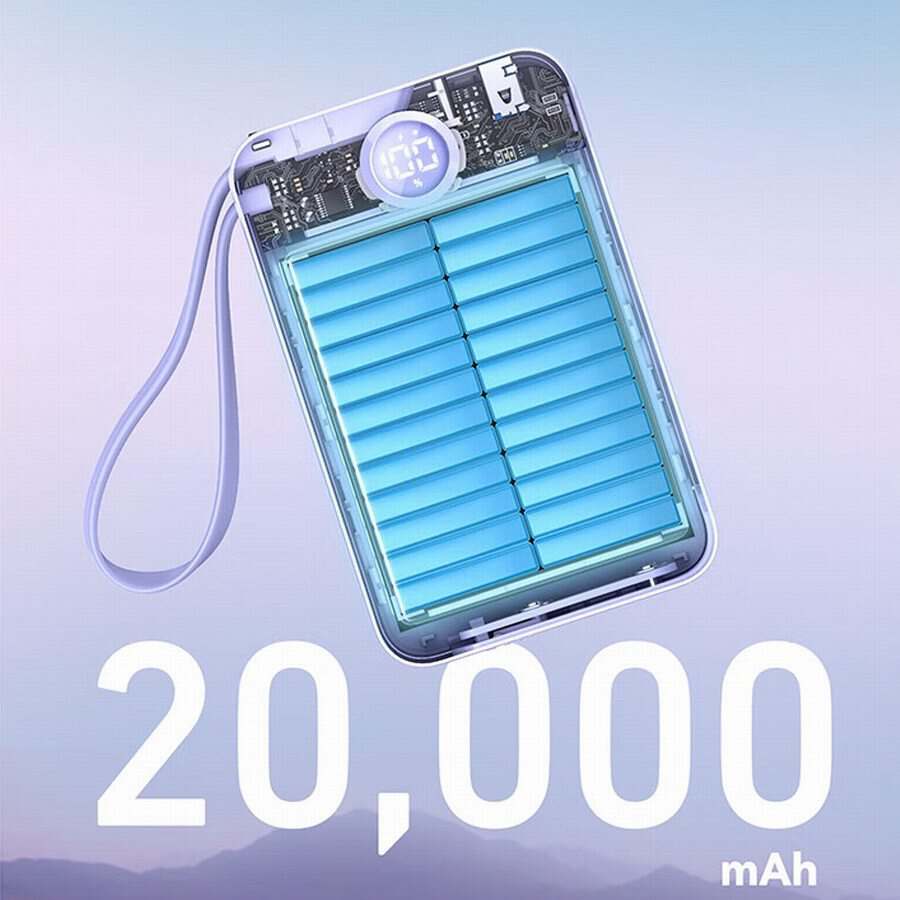 The built-in battery utilizes soft-pack cells with a total capacity of 20000mAh, complying with most civil aviation regulations in various countries and regions, making it suitable for direct carry-on during flights. The substantial battery capacity provides enduring endurance, allowing, for instance, the charging of an iPhone 14 four times, Mate 30 2.8 times, and OPPO K5 3 times.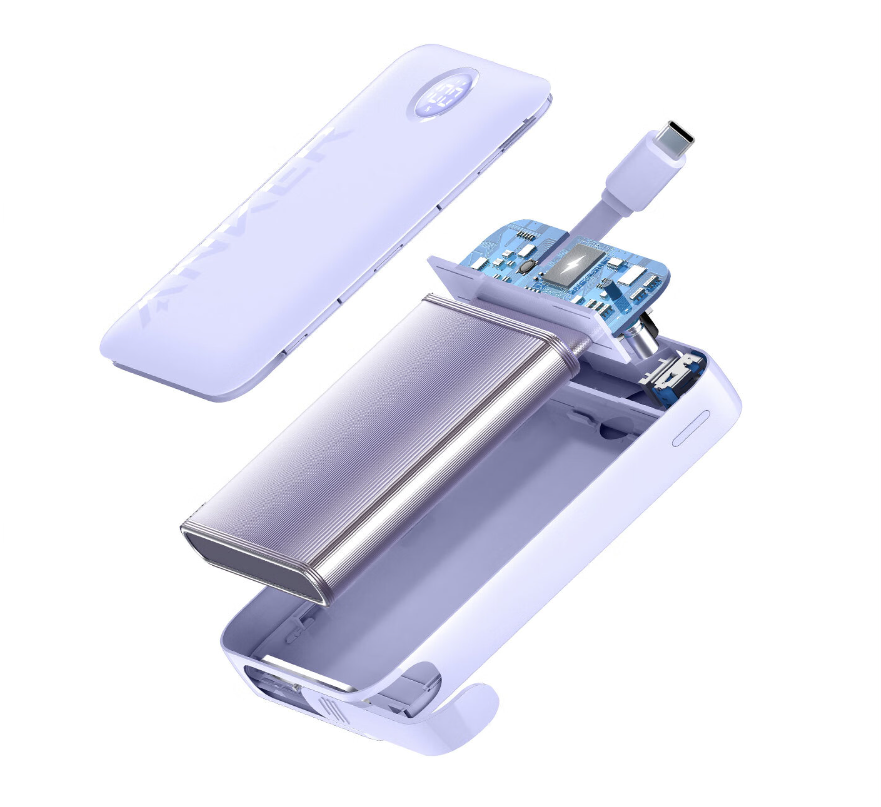 Safety and protection are also paramount with this power bank. It's equipped with the AI-based ActiveShield 2.0 automatic temperature sensing technology. According to official claims, this technology runs an impressive 864,000 automatic temperature checks daily, ensuring a completely normal charging process without any overheating concerns. Moreover, it includes comprehensive safeguards such as overcurrent protection, overvoltage protection, recovery protection, short circuit protection, and more. Given Anker's consistent dedication to quality, reliability, and innovative design in the consumer electronics market, we have confidence that this product upholds their established high standards.
Summary of ChargerLAB
In summary, the Anker 335 Power Bank's most notable features are its integrated USB-C cable that doubles as a lanyard and the slide-out phone stand. The former eliminates the burden of carrying extra cables and allows for a hassle-free outing without the need for a bag—simply strap the power bank to your hand. The latter enhances the user experience by freeing your hands to play while charging consumer electronic devices. With a battery capacity of 20000mAh, the power bank features not only the integrated USB-C cable but also 1A1C ports, supporting 22.5W fast charging as well as built-in cable and USB-C port input.
Related Articles: 
1. Transformers Inside | Anker Launched 65W GaNPrime 733 Power Bank
2. Power Bank & Charger Combined | Anker 511 Pro Power Bank Experience
3. Teardown of Anker 140W PD3.1 Power Bank (737 Power Bank)
The article is originally written by @
Joey
posted on Chargerlab. All rights reserved.