The Only Brand New Feature on iOS 17? Here Is How to Trigger the StandBy Mode on Your iPhone
Introduction
During WWDC23, Apple unveiled the new iOS 17 and showcased the StandBy feature. This feature allows iPhones to activate a pre-set iOS widget component when entering standby mode. By default, it displays a clock and calendar widget, while also offering customization options for other standby mode widgets, including weather, HomeKit home controller, music player, or large digital alarm clock.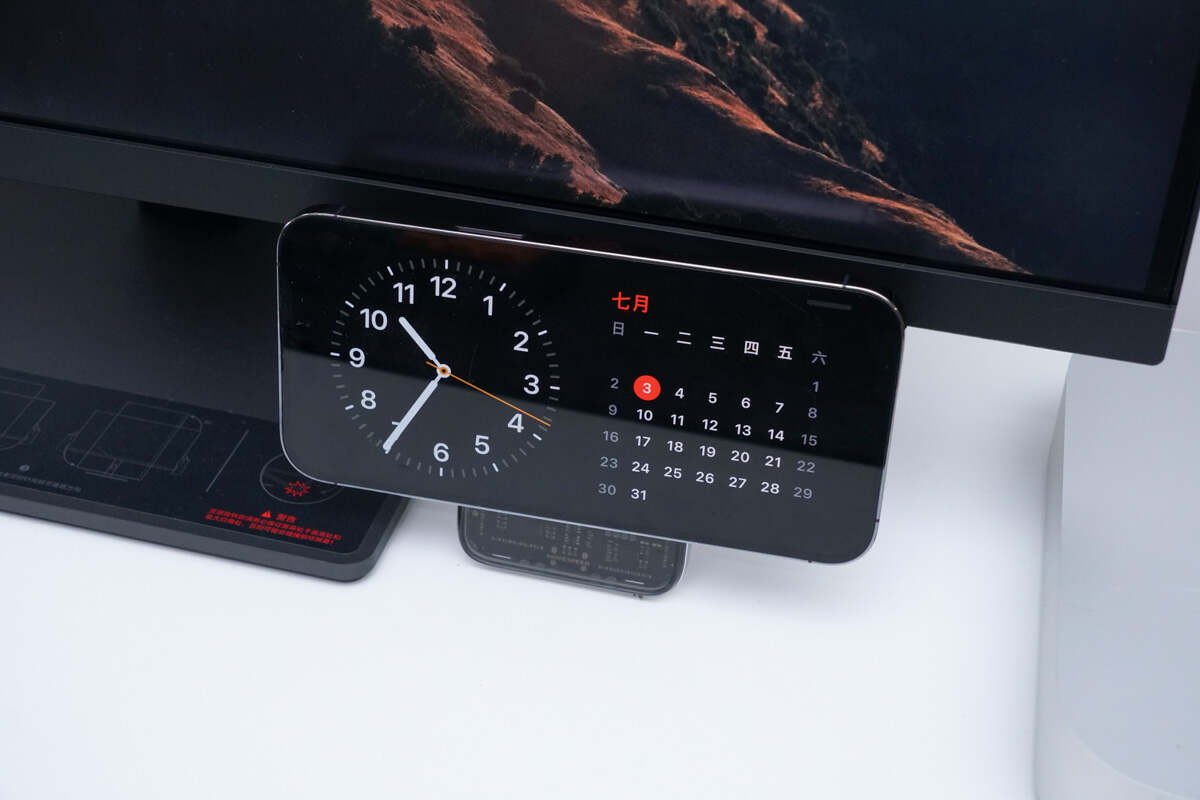 The StandBy feature is particularly suitable for use on bedside tables, desks, and similar settings. It allows for personalized settings and supports intelligent stacking, displaying relevant widgets at appropriate times. However, it's important to note that third-party widget support is currently unavailable, following Apple's usual practices. In this experiment, we will explore the specific scenarios in which this feature is triggered.
User Experience
To utilize the StandBy feature, it is necessary to update your iPhone to the latest iOS 17 system version. Please be aware that models released prior to iPhone SE, Xr, and Xs will not receive the latest iOS support, consequently excluding them from accessing this feature.
After Upgrade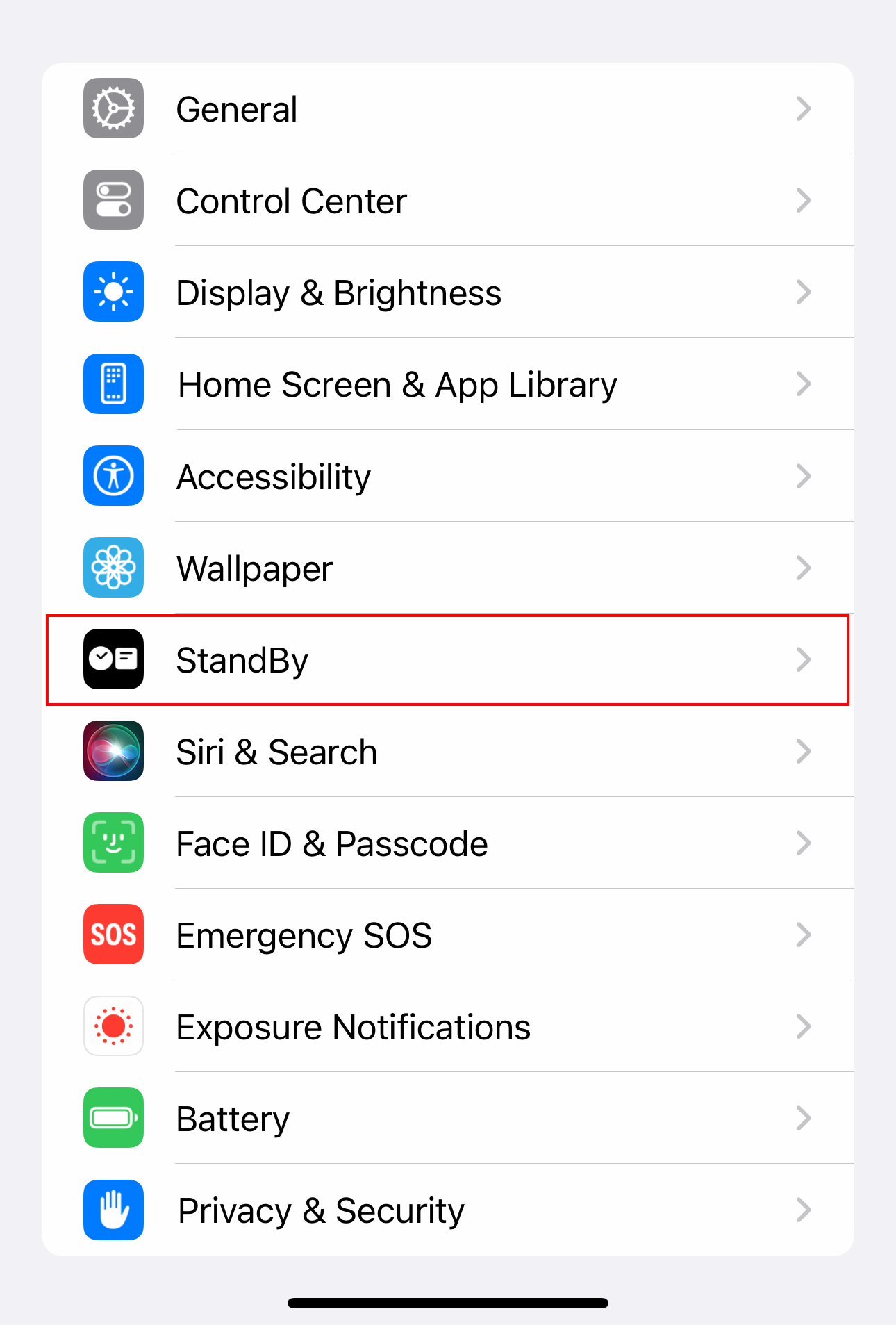 After successfully upgrading your iPhone, navigate to Settings to find the "StandBy" option.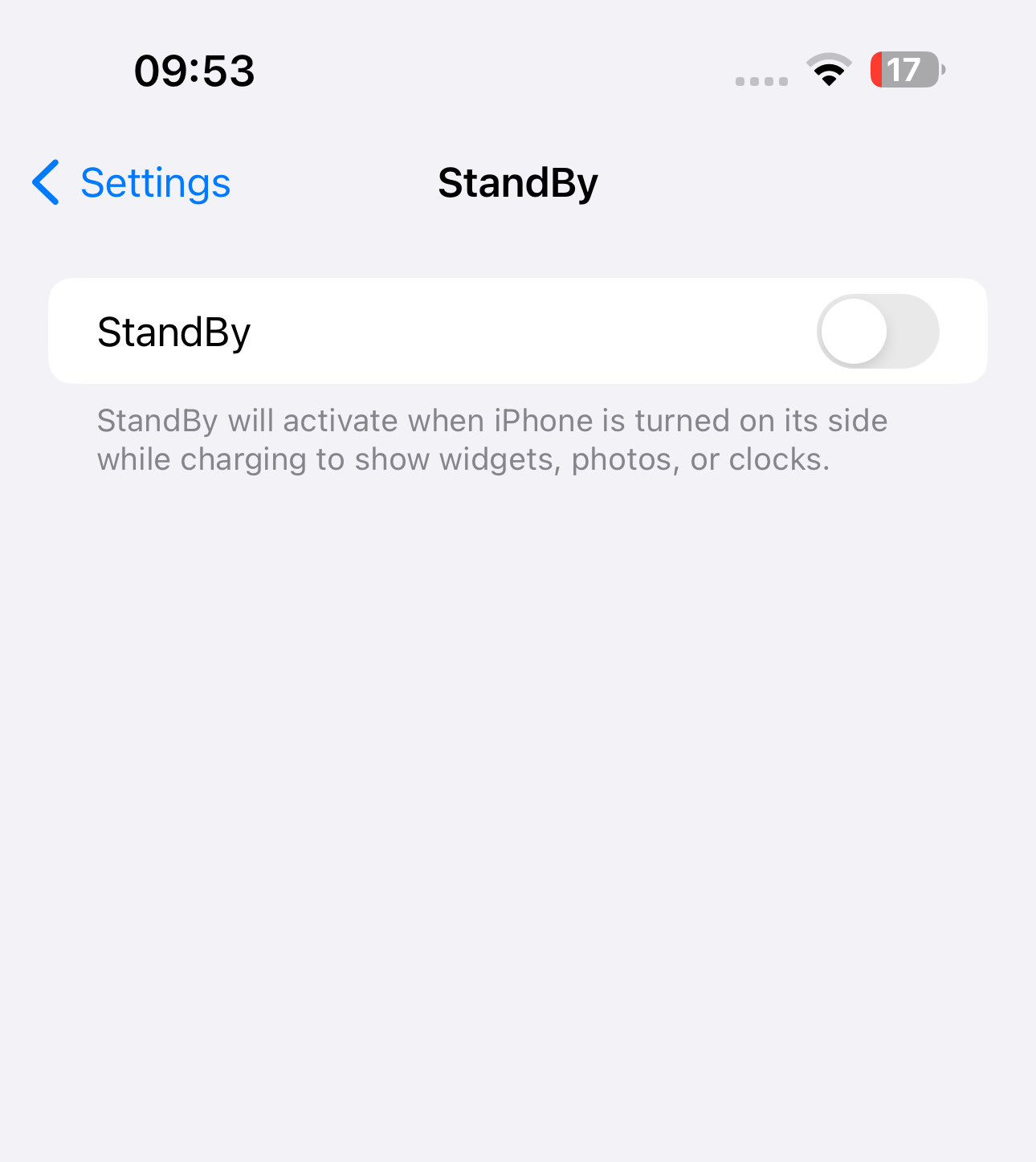 Once accessed, enable the switch, and below it, you will find an overview of this feature.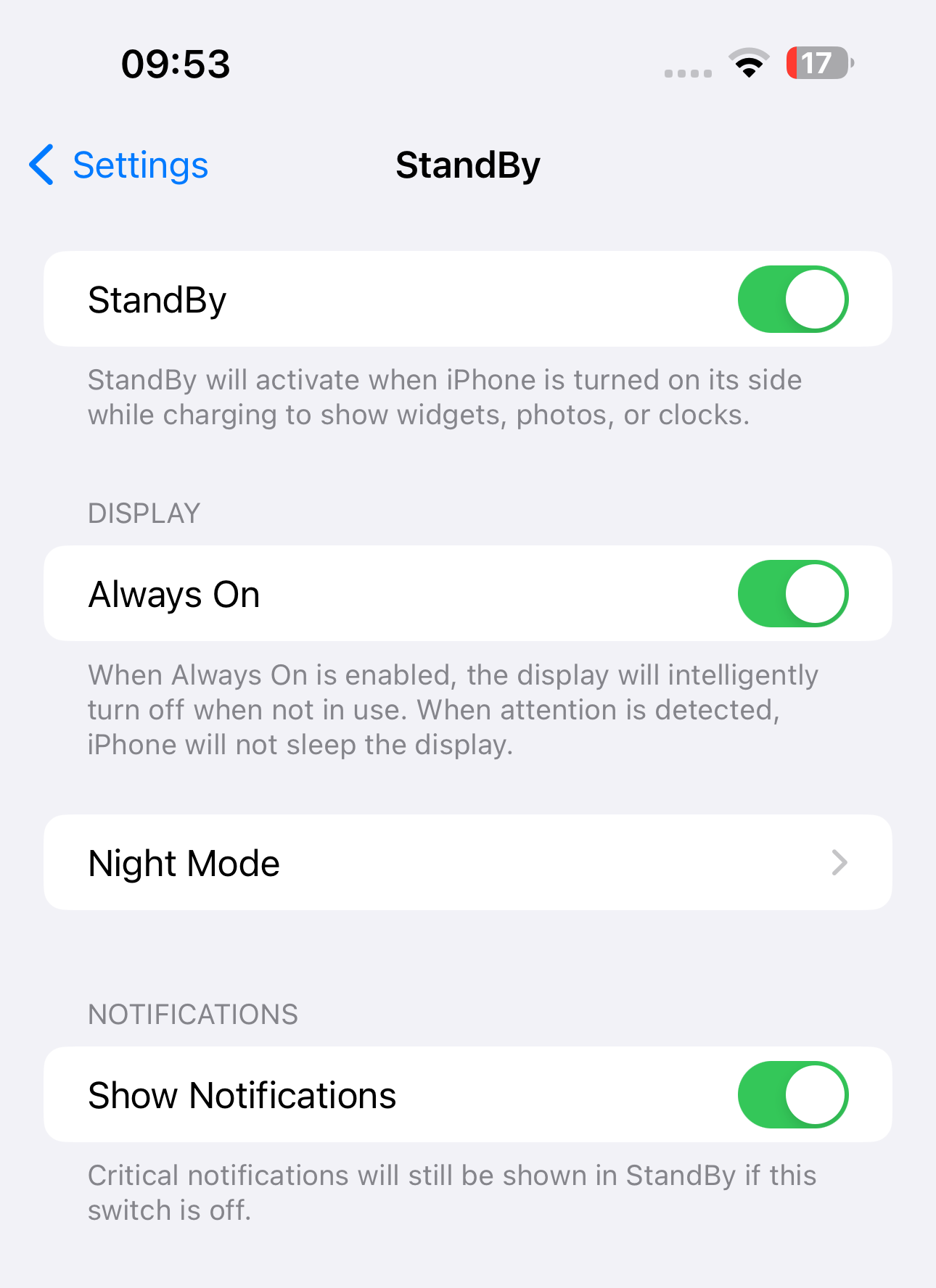 Upon activation, three tabs will appear below: "Always On," "Night Mode," and "Show Notifications."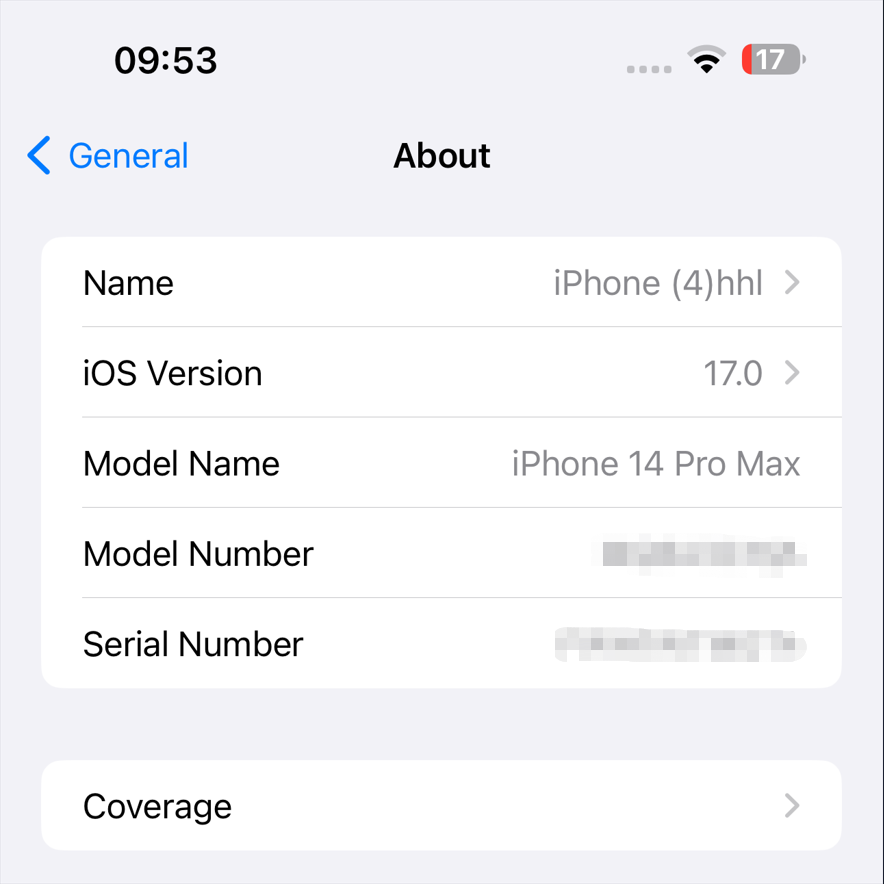 Please note that the current test device used is an iPhone 14 Pro Max running iOS 17.0. At present, only iPhone 14 Pro and newer models support the Always On feature.
Charging Test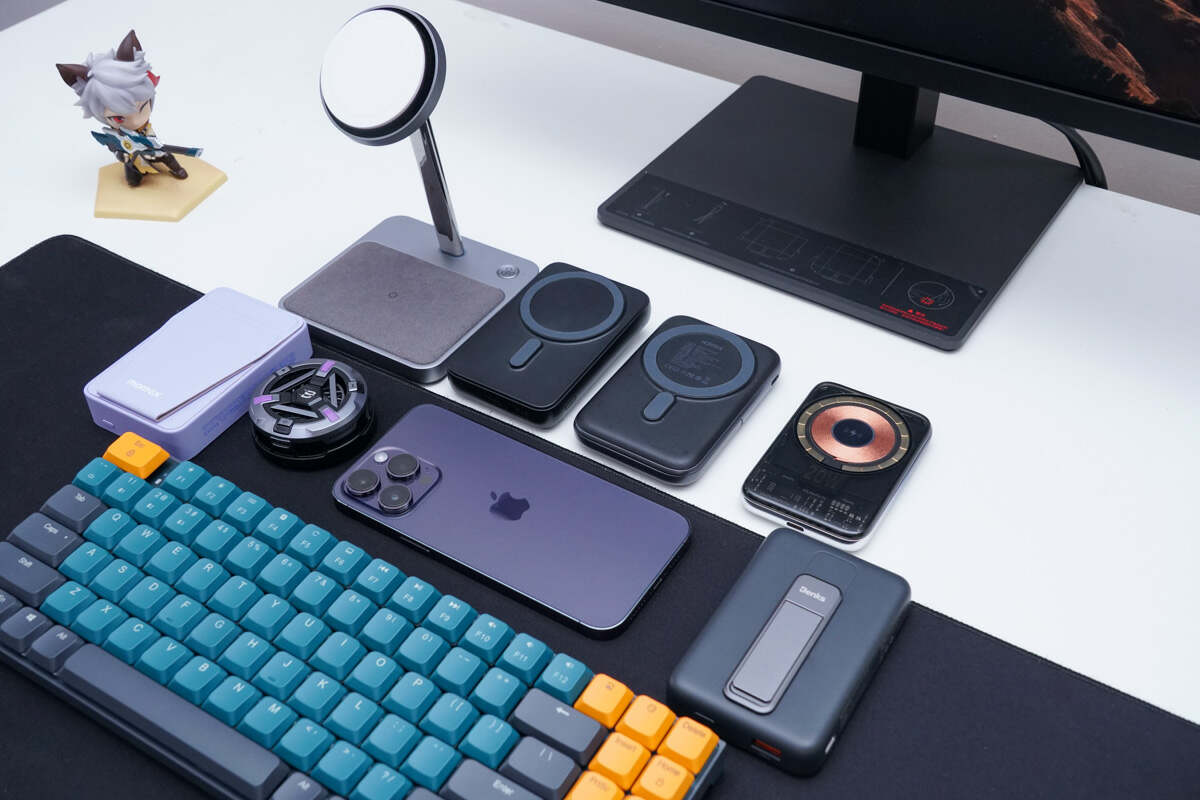 Following the upgrade to iOS 17 on the iPhone 14 Pro Max, we conducted tests using both "MFM" (Made for MagSafe) certified and non-certified charging devices. These devices include magnetic coolers, stand-alone power banks, and wireless charging stands, covering various usage scenarios.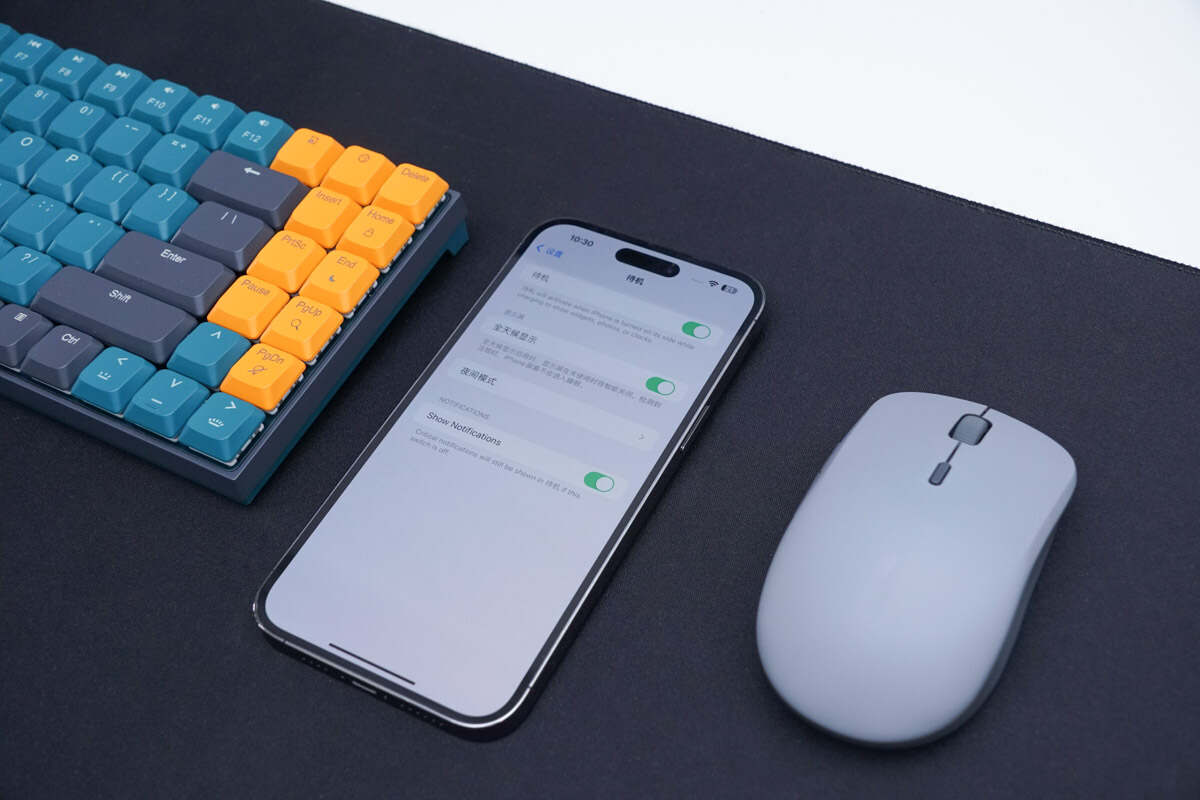 To ensure a comprehensive experience, all three options were enabled.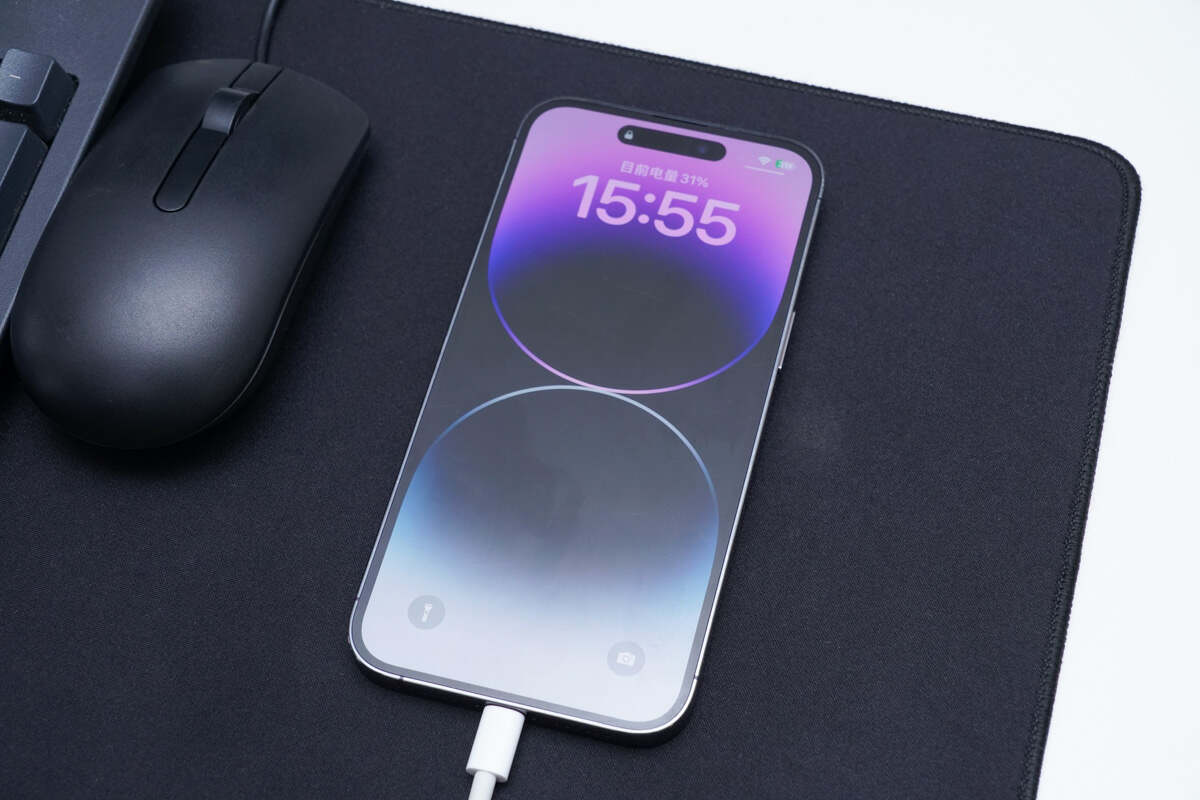 Firstly, when charging the phone with a standard wired connection and placing it flat on a desk, StandBy mode did not activate.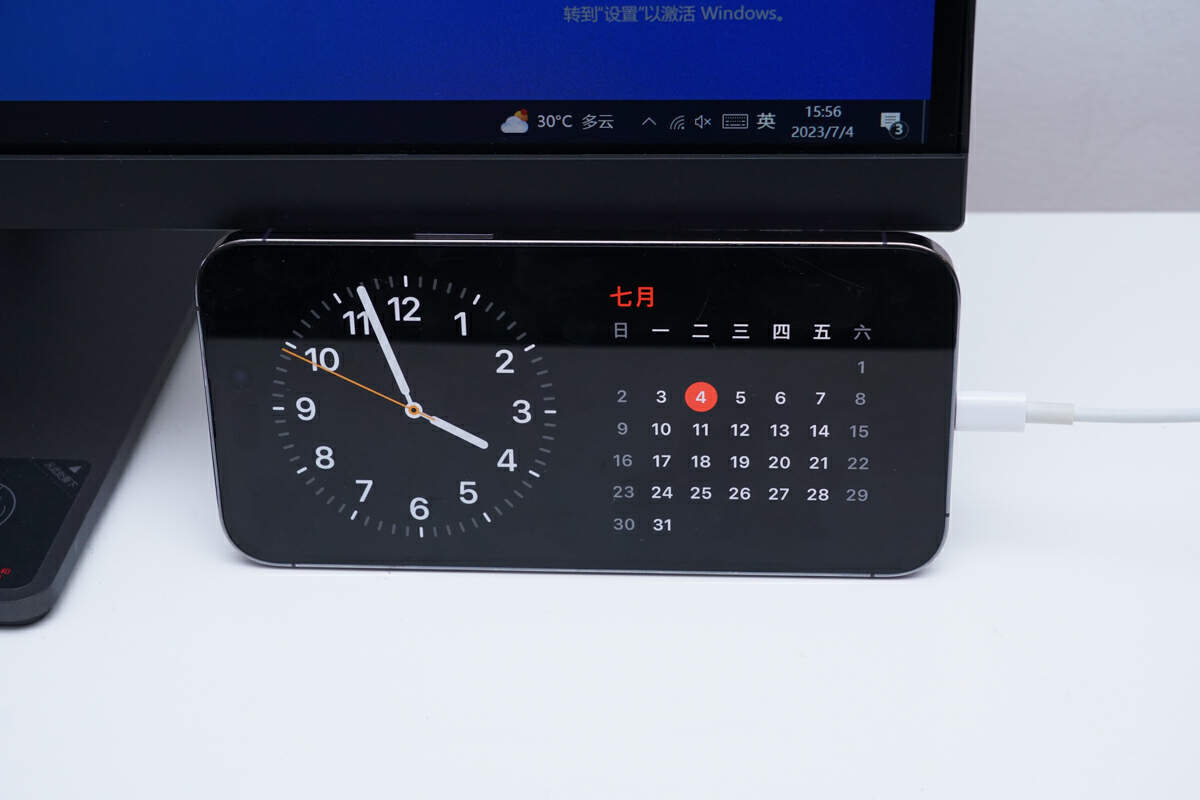 However, upon switching the phone to landscape mode with a slight tilt, StandBy mode was successfully triggered.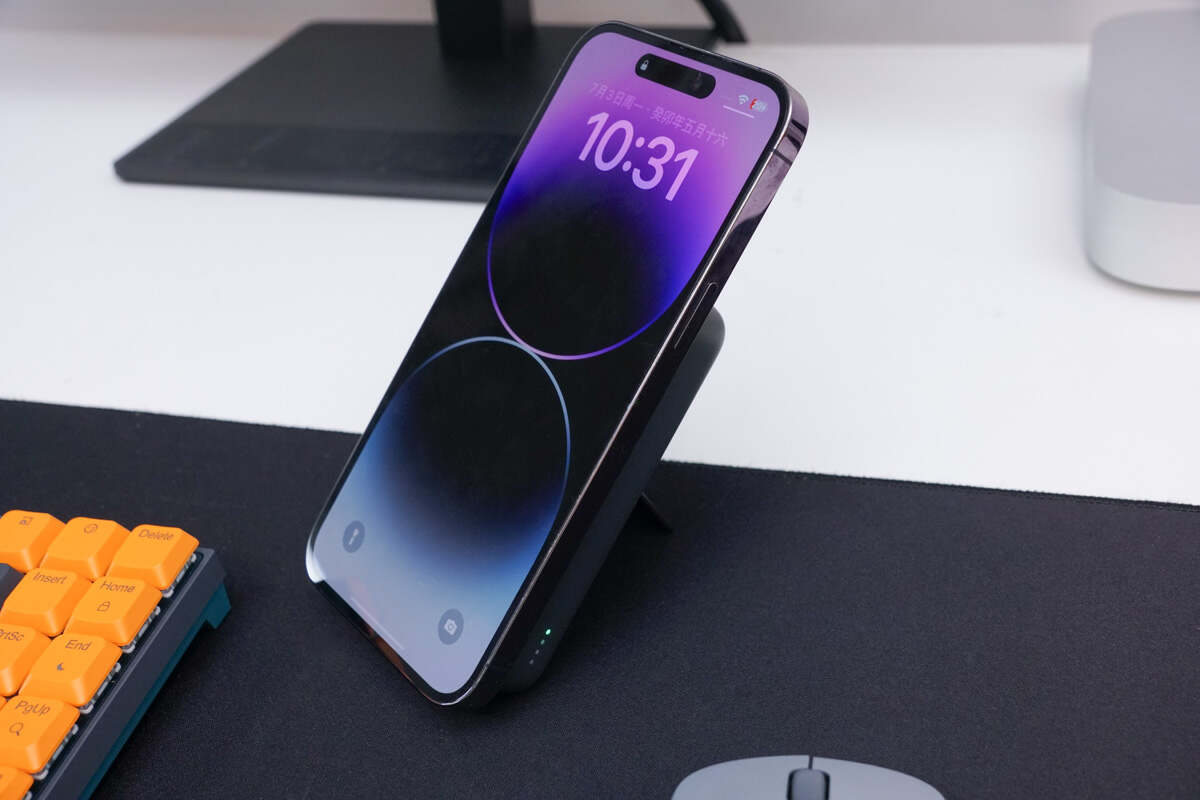 When connecting the phone to a non-certified magnetic power bank and placing it upright, no response was observed.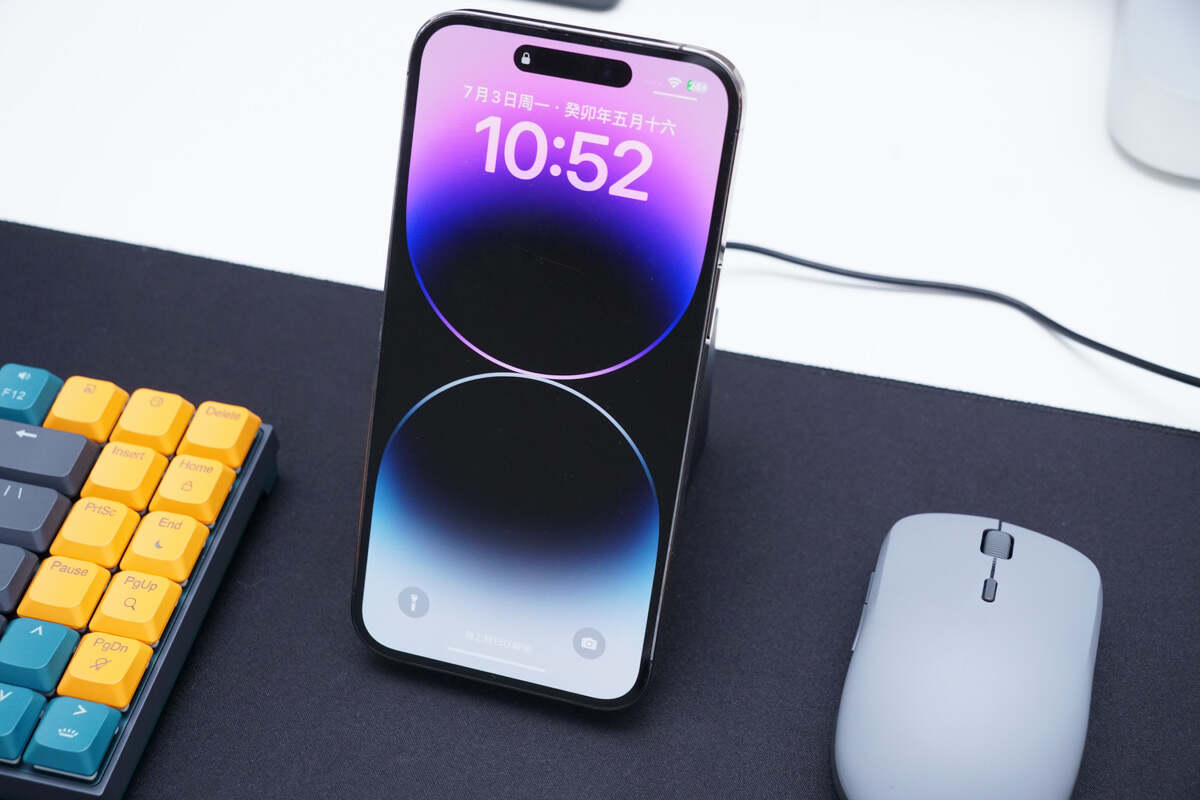 Similarly, even with a certified magnetic wireless charging stand, no changes were noted.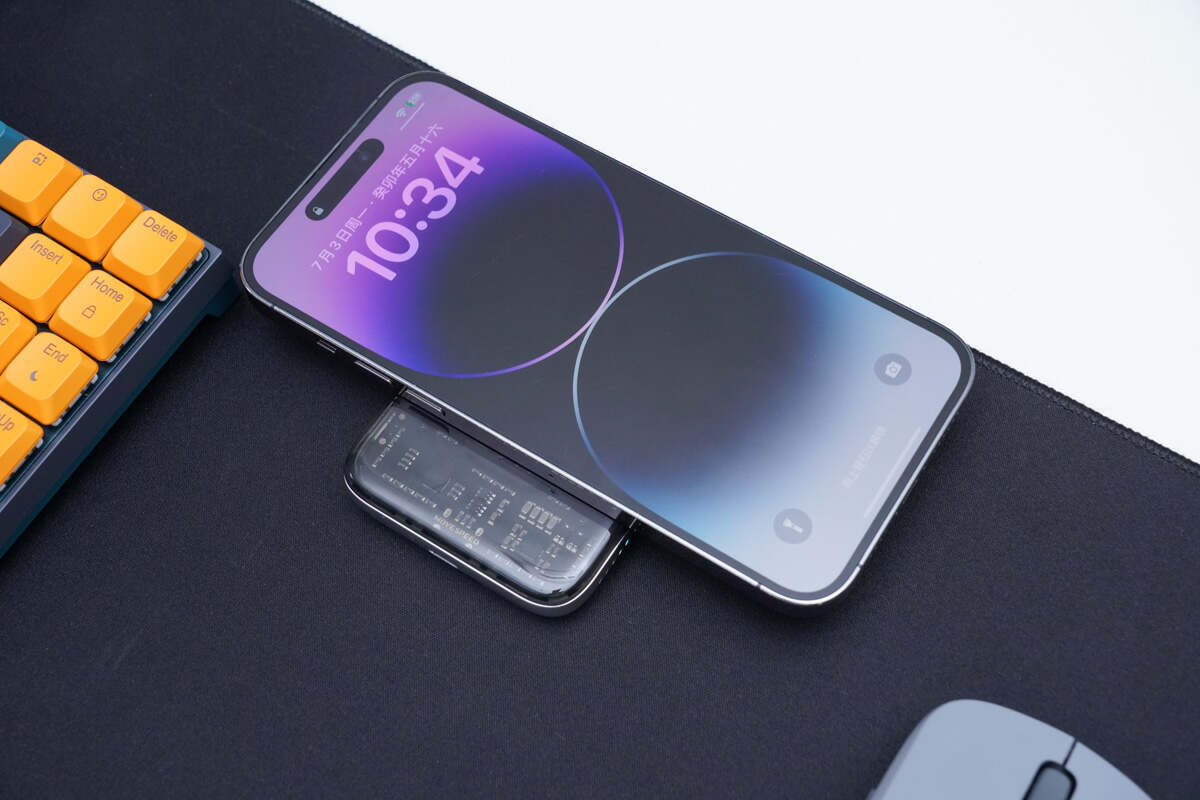 Since vertical placement didn't work, what about horizontal? When charging with a certified magnetic power bank, StandBy mode couldn't be activated.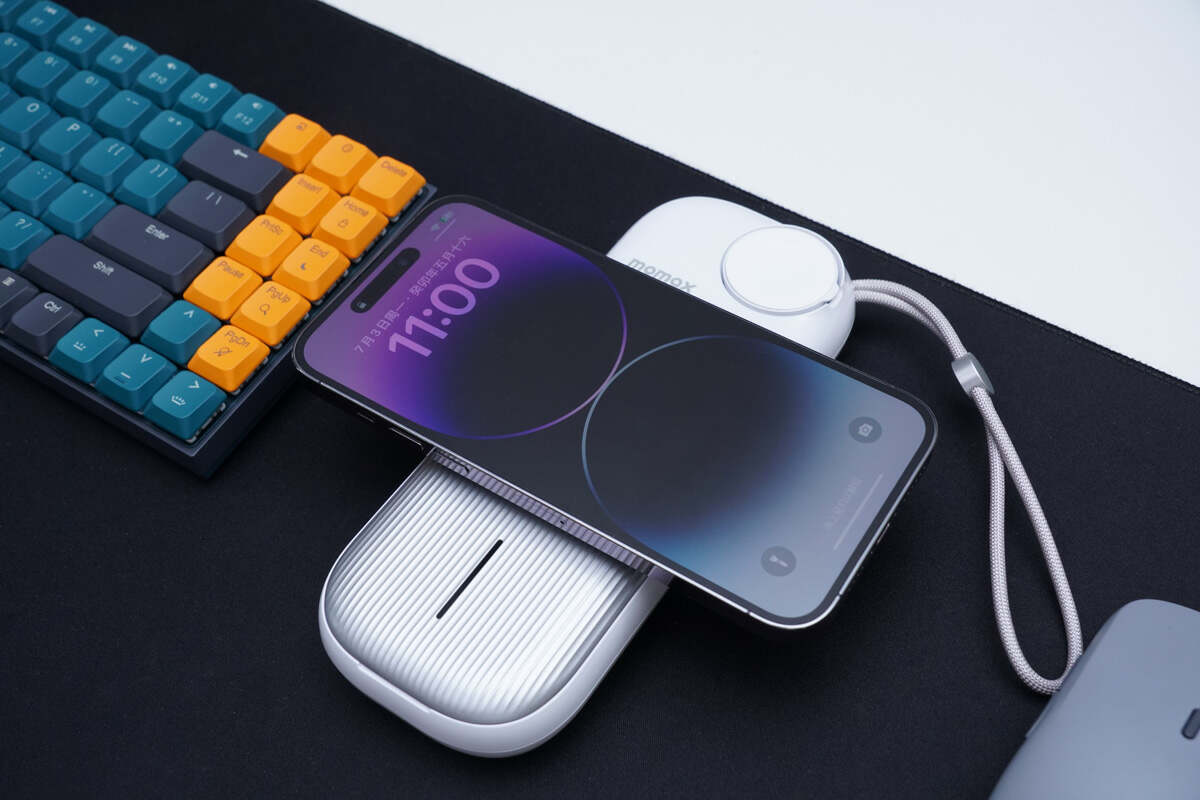 Subsequently, we attempted the MOMAX Airbox Go Power Capsule, another certified product, yet it also failed to activate StandBy mode.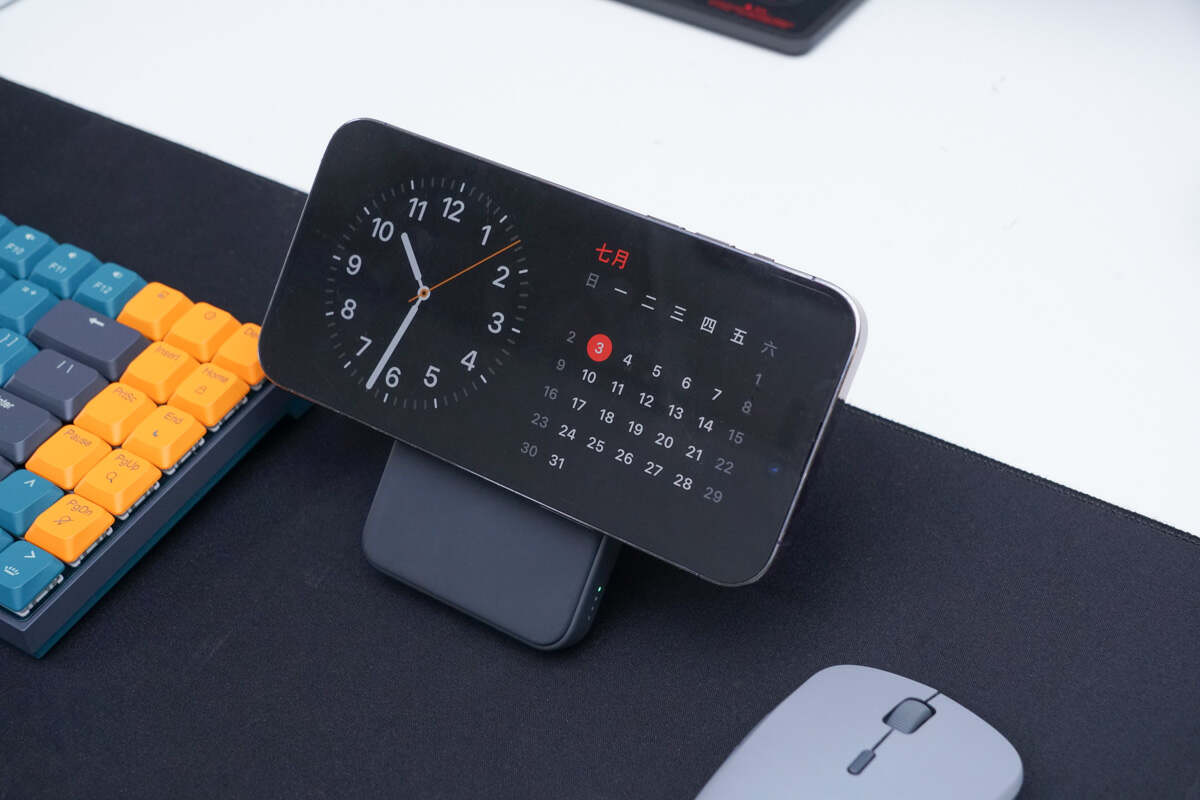 Finally, as we observed that StandBy mode could be triggered when charging the phone with a wired connection in landscape mode, we tested a non-certified Benks magnetic power bank. This easily activated StandBy mode.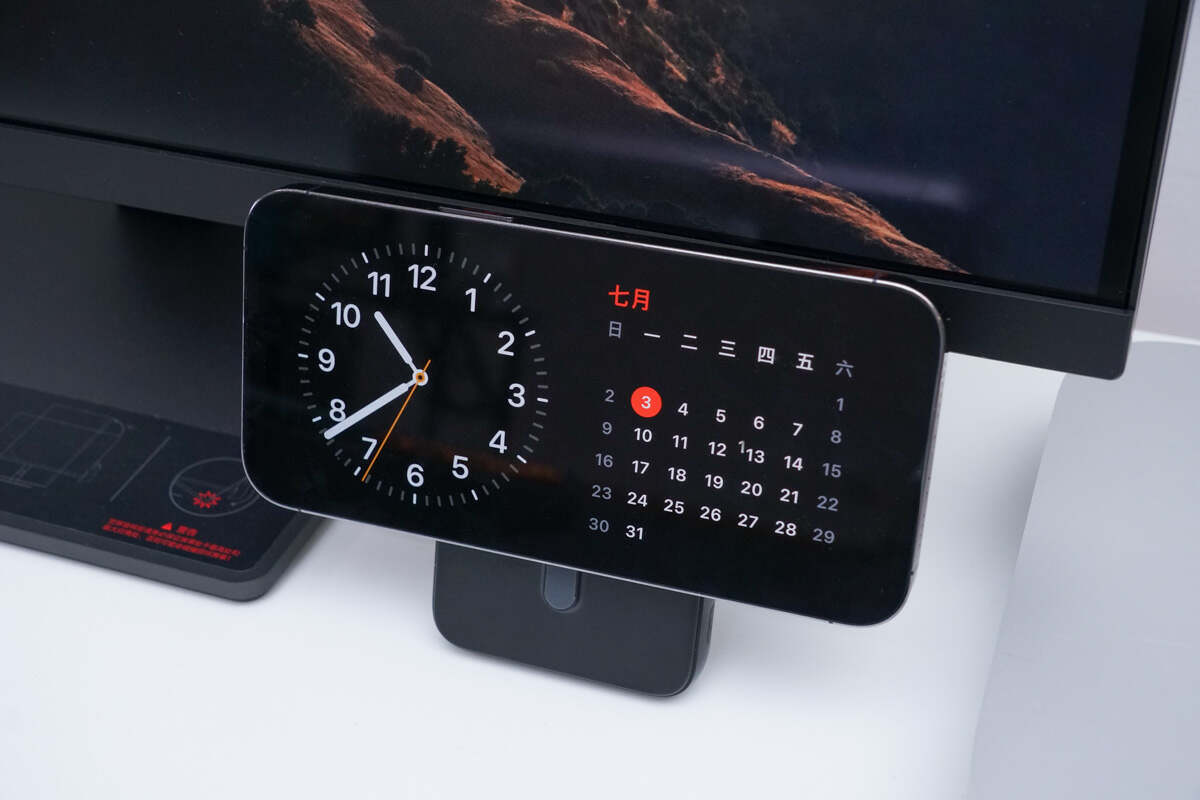 The same results were obtained with the JOYROOM magnetic power bank under the same conditions.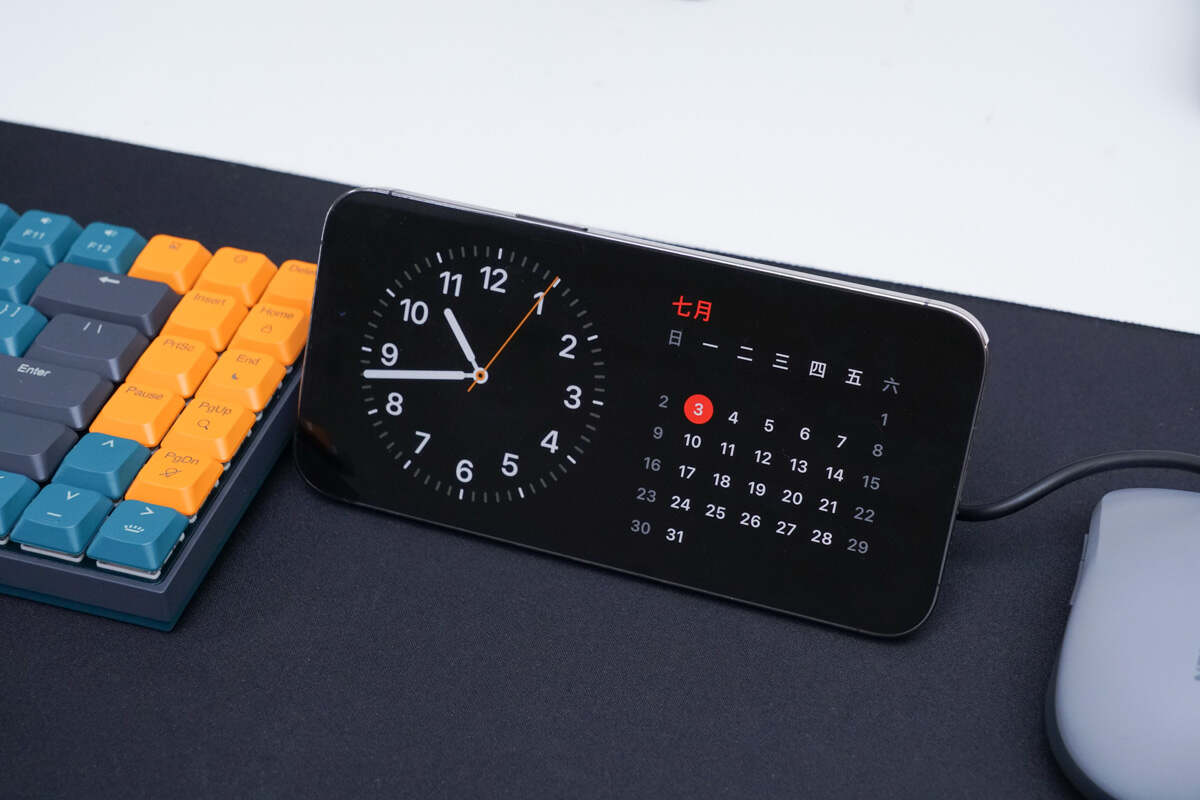 Additionally, a non-certified magnetic wireless cooler was also able to activate StandBy mode.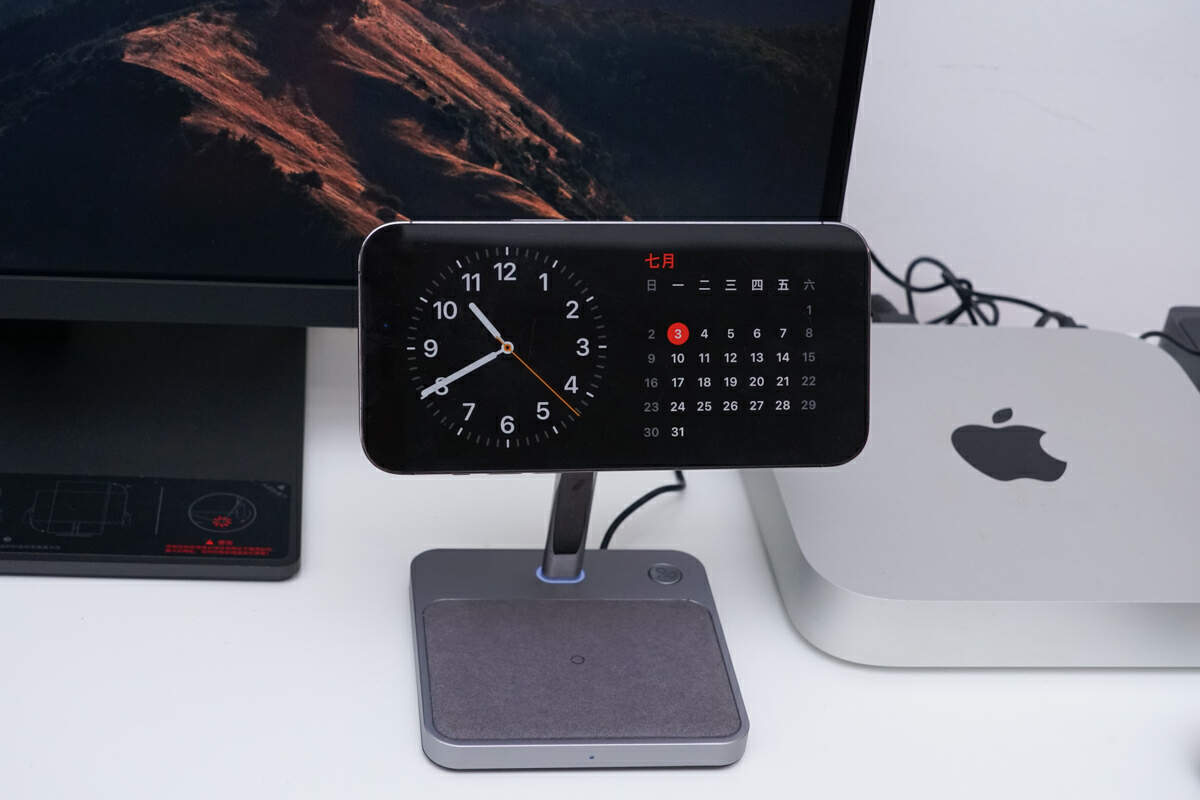 The ZIKE 2-in-1 MagSafe Wireless Charger, with MFM certification, effortlessly activated StandBy mode when placed in landscape mode with a slight tilt.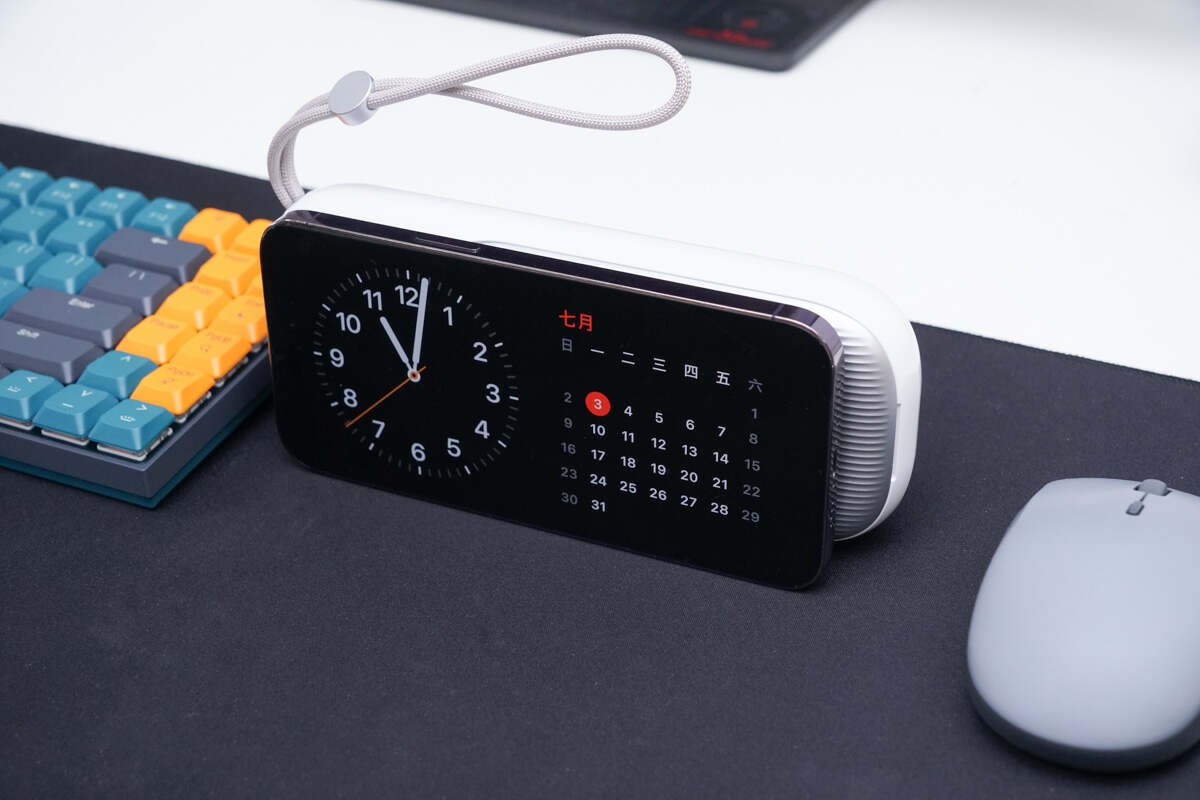 Consequently, the previously mentioned MOMAX Airbox Go Power Capsule also successfully activated StandBy mode.
Furthermore, it is worth noting that even when the phone was placed horizontally and tilted, it was unable to enter StandBy mode without a power source.
Summary of ChargerLAB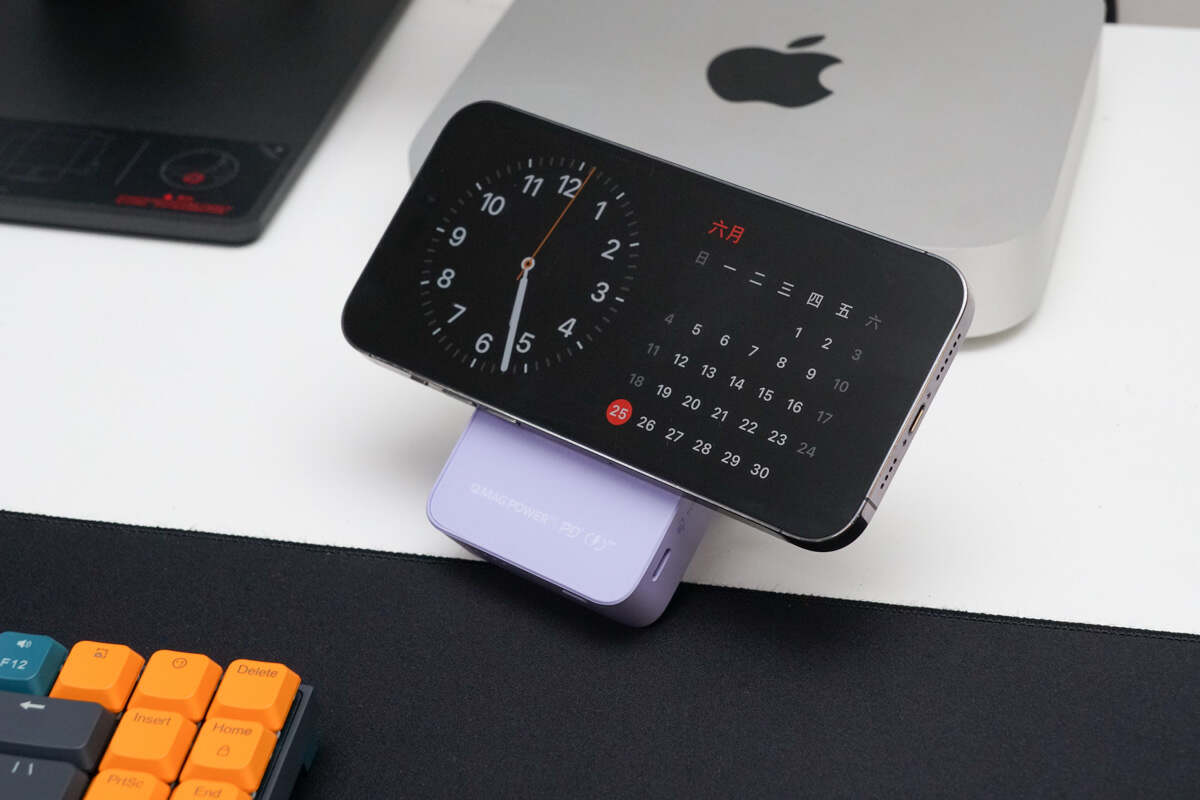 Based on the aforementioned tests, iPhones capable of upgrading to iOS 17, irrespective of the MFM certification of the wireless charger or power bank, can activate StandBy mode when powered on and placed horizontally (with a slight tilt ). Furthermore, it is important to mention that only the iPhone 14 Pro series currently offers the Always On feature, while other models automatically turn off the screen after a certain period and require manual activation.
Related Articles:
1. Compatible With Qi2 | Apple iPhone 15 Support 15W Wireless Charging Without MagSafe
2. New Apple Patent Enables Apple Watch Bands for Customizable User Experience
3. Apple iPhone 15 Support 15W Wireless Charging Without MagSafe
The article is originally written by @
Joey
posted on Chargerlab. All rights reserved.