Driving the Ubiquity of Qi2 Standard | Injoinic Unveils Wireless Charging SOC IP6802
Introduction
The Qi2 wireless charging standard, developed by the Wireless Power Consortium (WPC), is a new and enhanced standard based on Apple's pioneering magnetic power profile. It provides a better wireless charging experience and paves the way for future feature development and enhanced functionalities. Additionally, the use of this technology ensures optimal compatibility between devices and wireless chargers, leading to improved efficiency and charging speed.
ChargerLAB has learned that Injoinic has recently launched the IP6802, a new wireless charging controller chip. This chip serves as a wireless charging transmitter control System-on-Chip (SOC), supporting PD fast charging, input voltage ranging from 4V to 20V, and 30W wireless charging applications. It is also backward compatible with power applications ranging from 5W to 15W. The chip is also equipped with a built-in H-bridge driver, which, when paired with external MOSFETs, enables a single-chip wireless charging solution.
Injoinic IP6802 Wireless Charging Chip
The IP6802 is a complete single-chip wireless charging SOC. It incorporates the PD 3.0 protocol, supporting both PD fast charging and DP&DM fast charging. It automatically requests fast charging voltage and supports input voltages from 4V to 20V. The chip includes full-bridge drivers and digital demodulation, eliminating the need for external drivers and operational amplifiers. With the integration of four MOSFETs and a few peripheral components, a complete Qi2 wireless charging product can be achieved.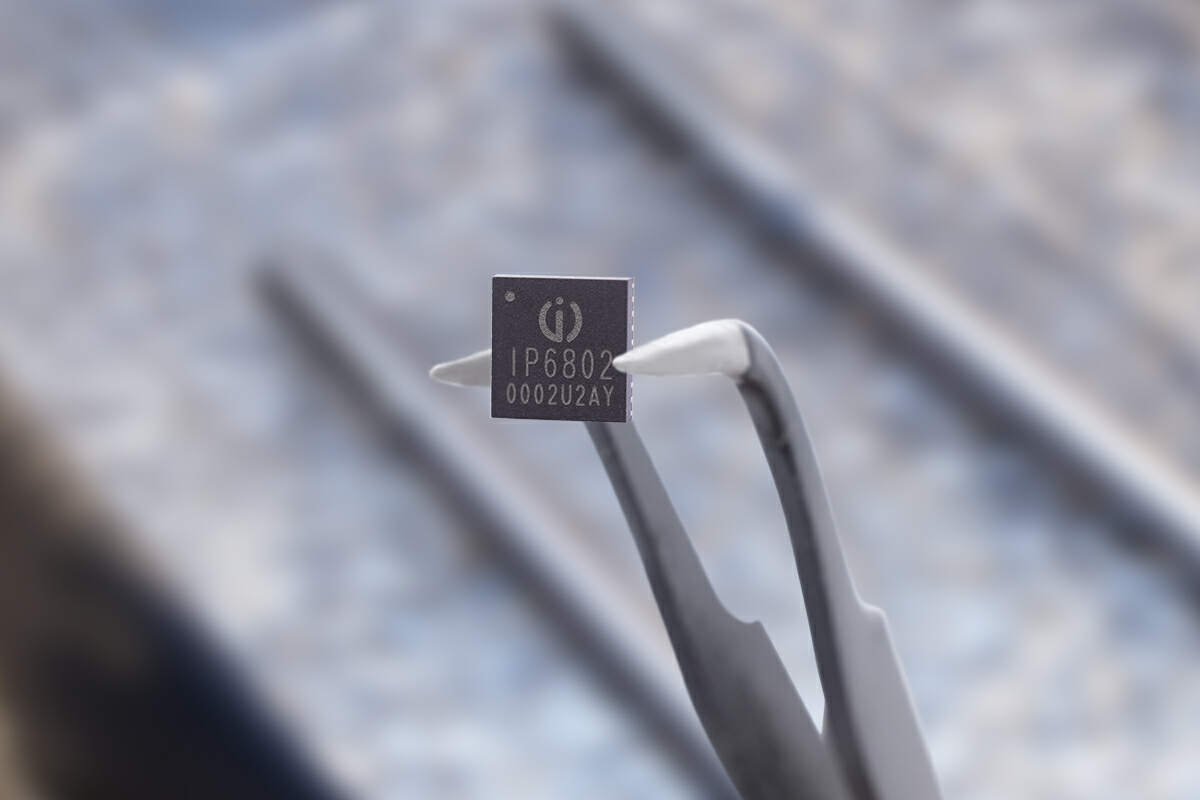 It also integrates a 32-bit MCU, ADC, timers, H-bridge driver, I2C communication, demodulation and decoding circuits, and ample IO resources. It supports customization and certification testing. The chip also features a built-in 32KB MTP memory, enabling firmware upgrades, customizable LED indicator effects, and user-defined customization through PC-based software.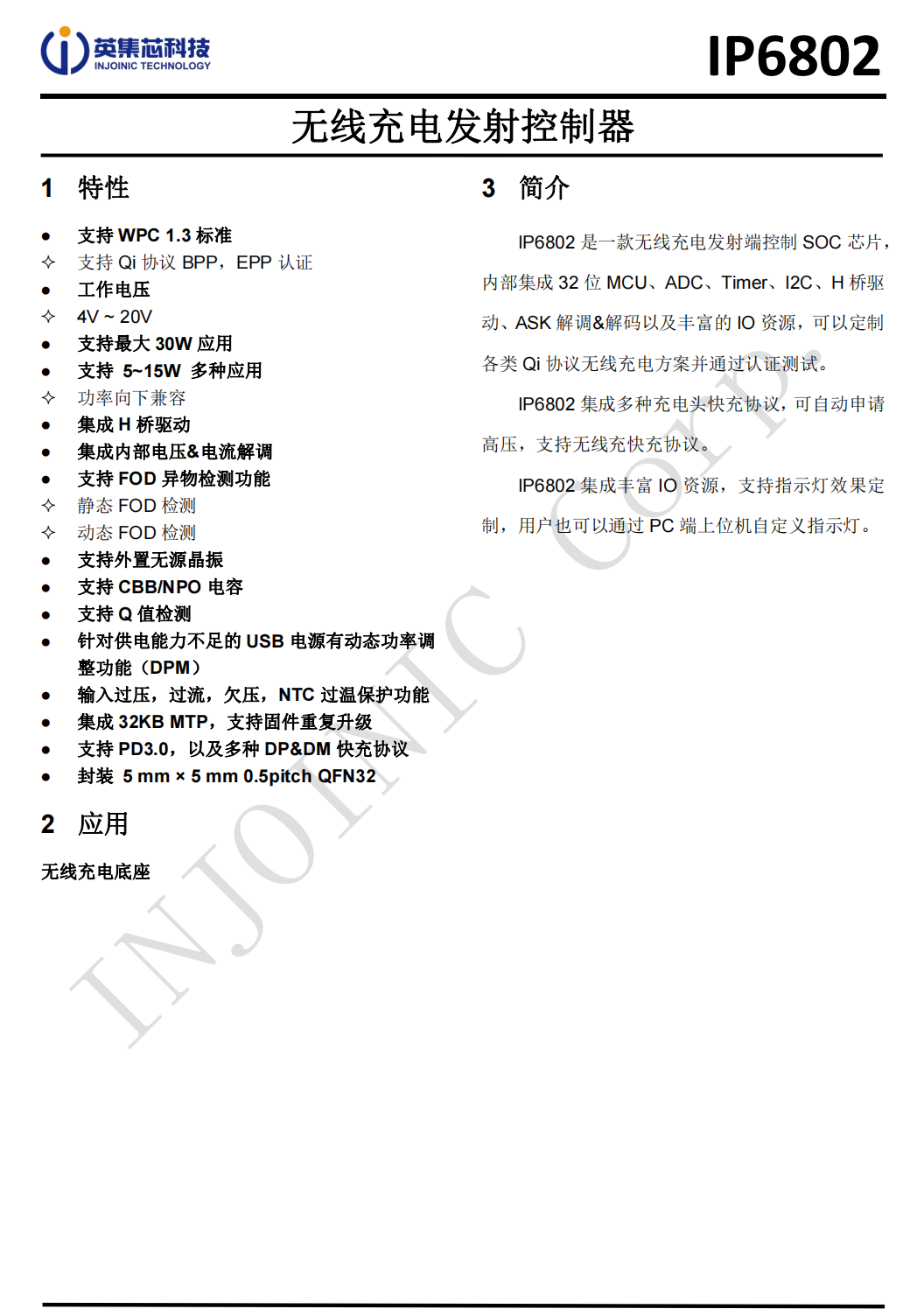 Additionally, the IP6802 incorporates dynamic power regulation, ensuring uninterrupted wireless charging even when powered by insufficient USB power adapters. The chip supports both static and dynamic FOD foreign object detection, external NTC thermistor for overheat protection, and safeguards against input overvoltage, overcurrent, and undervoltage conditions.
Furthermore, it supports external passive crystal oscillators and can be used with low-cost CBB or NPO capacitors to meet different cost and aesthetic requirements for wireless chargers. Packaged in a compact QFN5 x 5-32 package, it allows for personalized designs.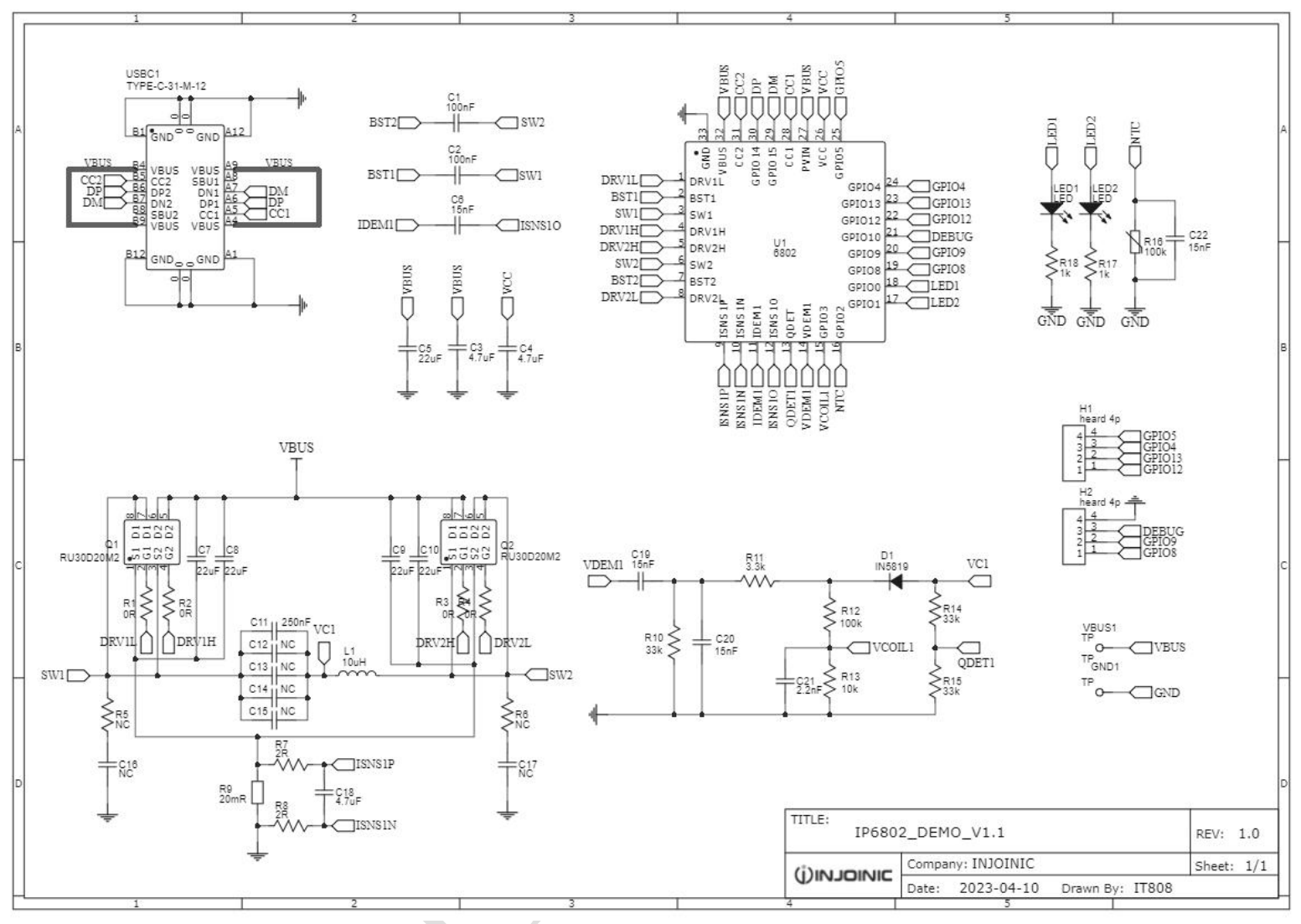 The circuit diagram above demonstrates the practical application of the chip, which requires only resistors, capacitors, and corresponding MOSFETs to realize a complete wireless charger design. This simplifies the design process, reduces material and production costs through high integration.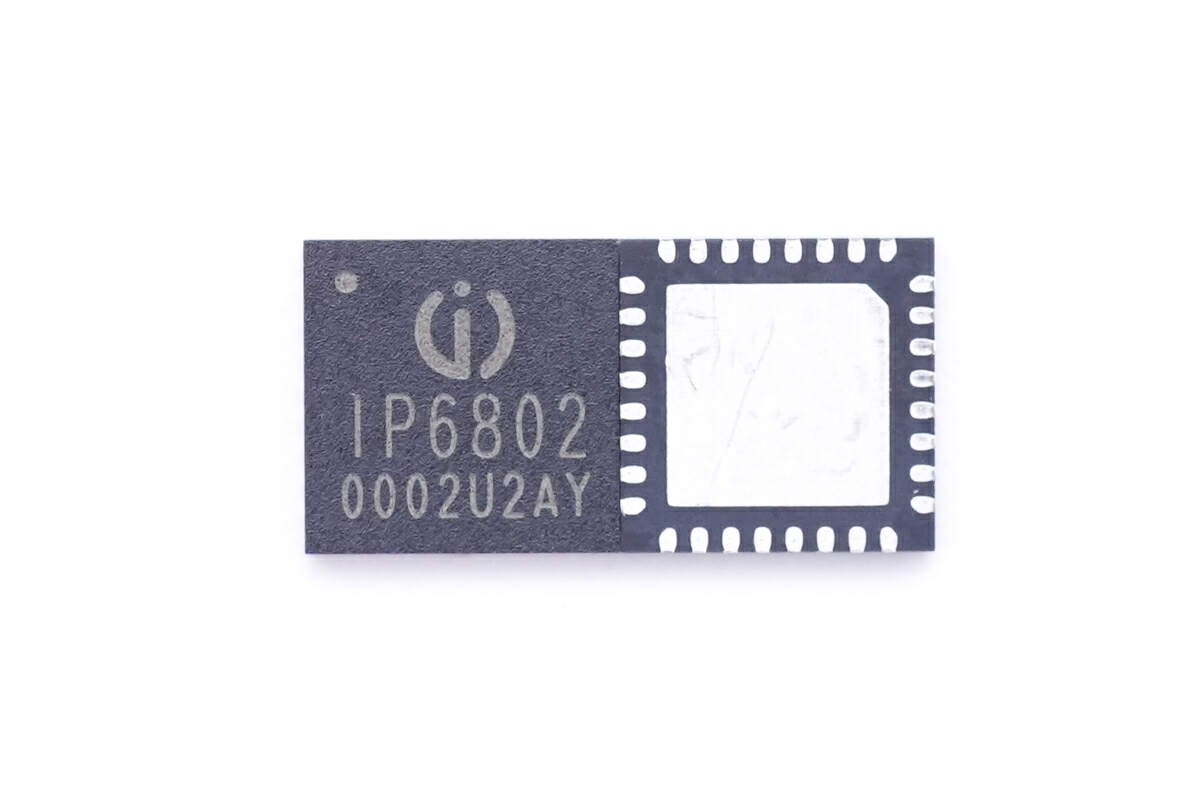 Summary of ChargerLAB
The introduction of the Injoinic IP6802 wireless charging controller chip brings a highly integrated and user-friendly solution to the Qi2 wireless charging standard. With built-in drivers and voltage-current demodulation, there is no need for external drivers and operational amplifiers. It also supports PD fast charging, eliminating the need for an external power chip. A complete Qi2 fast charging wireless charger design can be achieved with a single chip, offering a streamlined design to accelerate mass production and promote widespread adoption of wireless fast charging products.
In case you don't know, Injoinic is a company that specializes in the development and production of integrated circuits (ICs) and semiconductor solutions. They offer a range of products, including power management ICs, wireless charging ICs, LED driver ICs, and other semiconductor devices. Injoinic focuses on providing innovative and reliable solutions for various industries, including consumer electronics, automotive, and industrial applications.
Related Articles:
1. Injoinic Unveils Flagship E-Marker Chip IP2133H
2. Simulation Model of Industry's First 1200V GaN-on-Sapphire Device Released by Transphorm
3. Navitas Power Forward with Next-Gen GaN and SiC Power Semiconductors at PCIM 2023
The article is originally written by @
Joey
posted on Chargerlab. All rights reserved.