Experience Better Network Connectivity with iPhone 15's USB-C Port
Introduction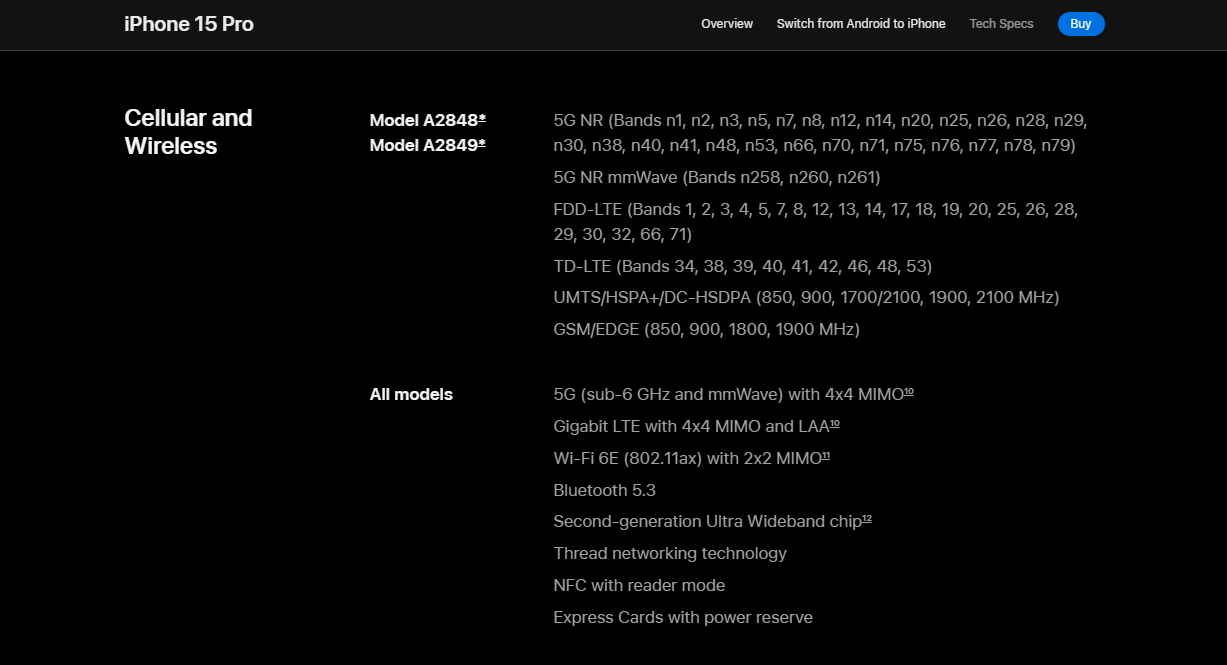 As we all know, the first iPhone series to support 5G is the iPhone 12 series. In the specific specs, it is clearly labeled as "supports Gigabit LTE with 4x4 MIMO and LAA." However, in reality, more recent iPhones, especially since the iPhone X, have had mediocre signal performance. While it may achieve downstream bandwidth of up to 1Gbps in specific situations, this speed is rarely reached in everyday use. Furthermore, even when connected to WiFi, the wireless connection's limits and stability can't match a wired connection.
That's where the USB-C hub with an Ethernet port comes into play. With the new USB-C port, the iPhone 15 series, especially the Pro and Pro Max models, can now enjoy USB-C hubs. They offer more options and are more affordable than Lightning port hubs. So today, we'll test the download speed of the iPhone 15 Pro Max when connected to a wired network.
The USB-C Ports of The iPhone 15 Series
It's important to note that the base model of the iPhone 15 series and the Pro series have different USB-C ports.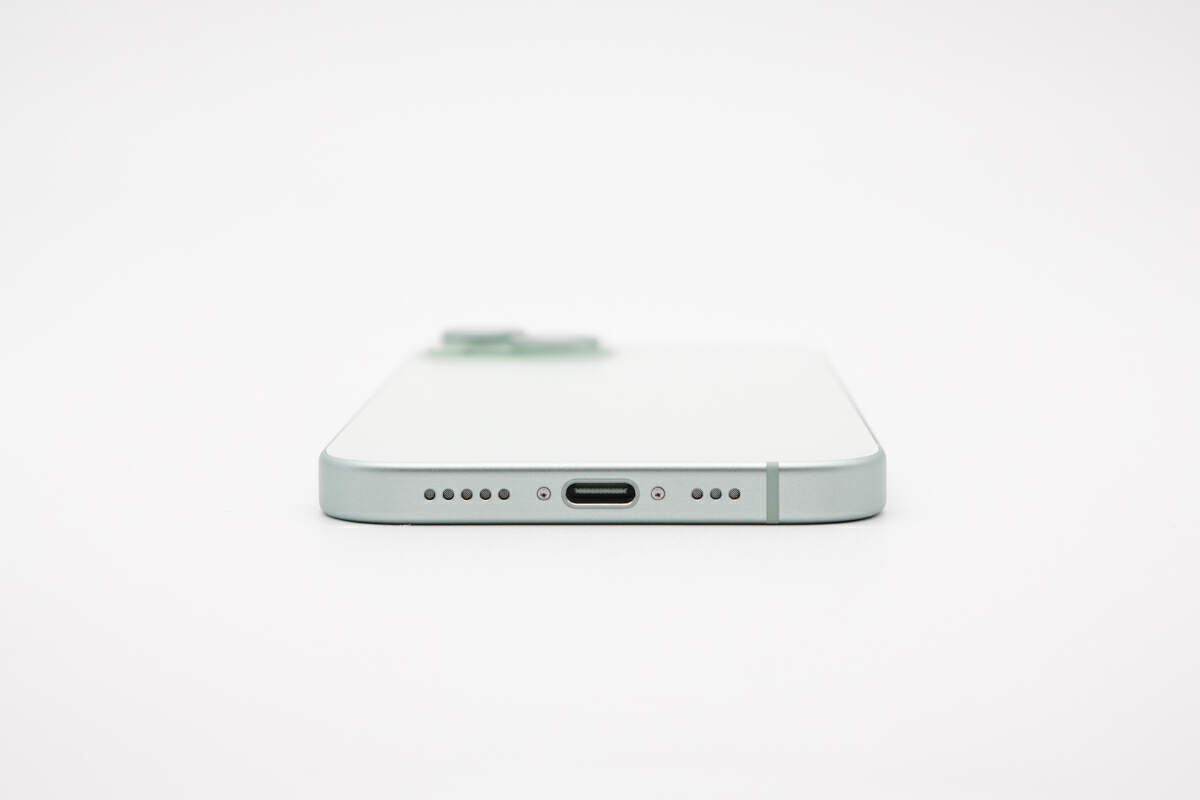 The USB-C port on the iPhone 15 and 15 Plus still uses the USB 2 standard, with a maximum transfer rate of 480Mbps.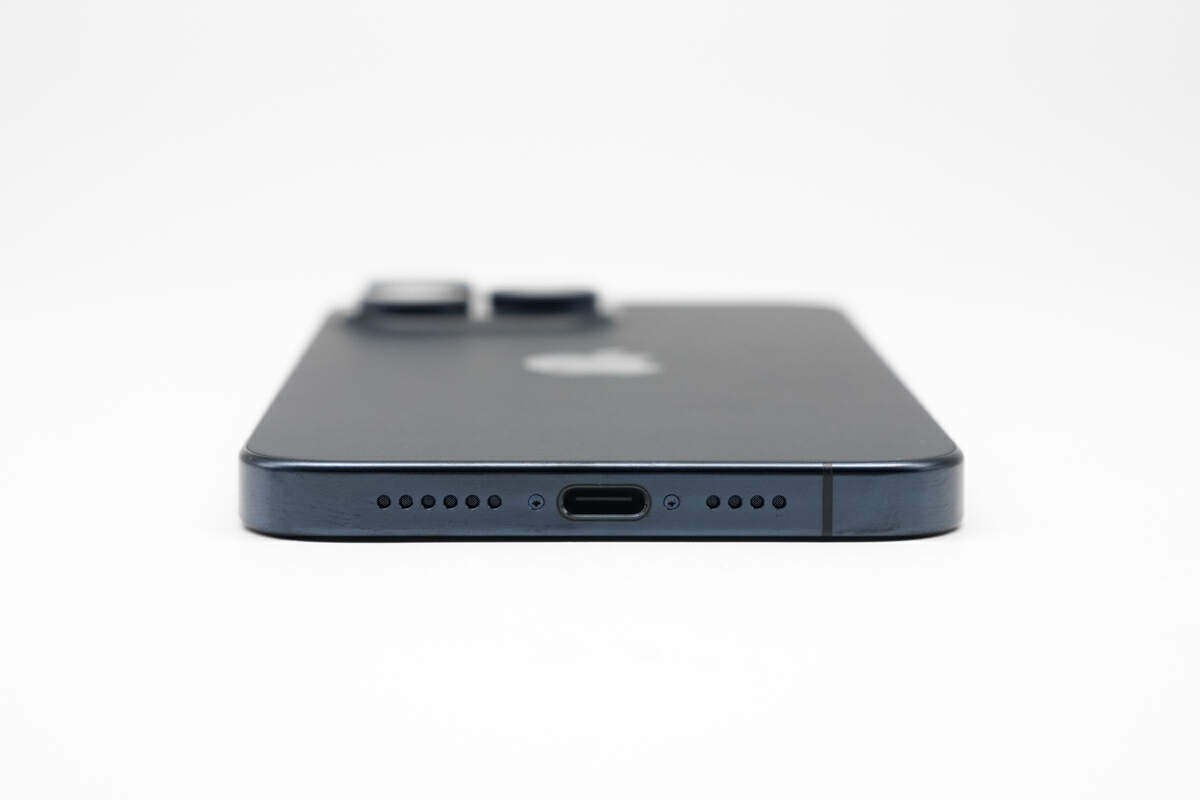 Only the 15 Pro and 15 Pro Max have that sweet USB 3.2 Gen 2, which can achieve speeds of up to 10Gbit per second.
Expanded Test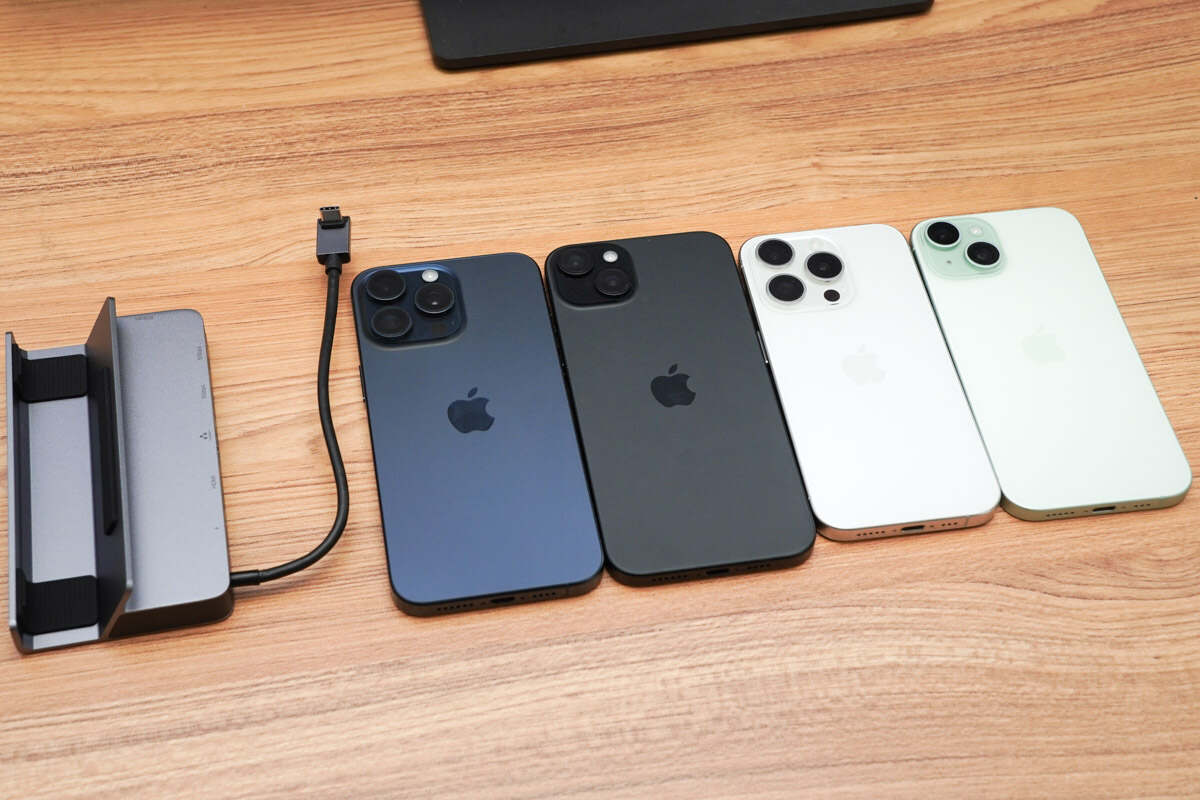 First, while the iPhone 15 series can't directly connect to Ethernet cables with RJ45 connectors, it can be used with USB-C hubs that have RJ45 Ethernet ports.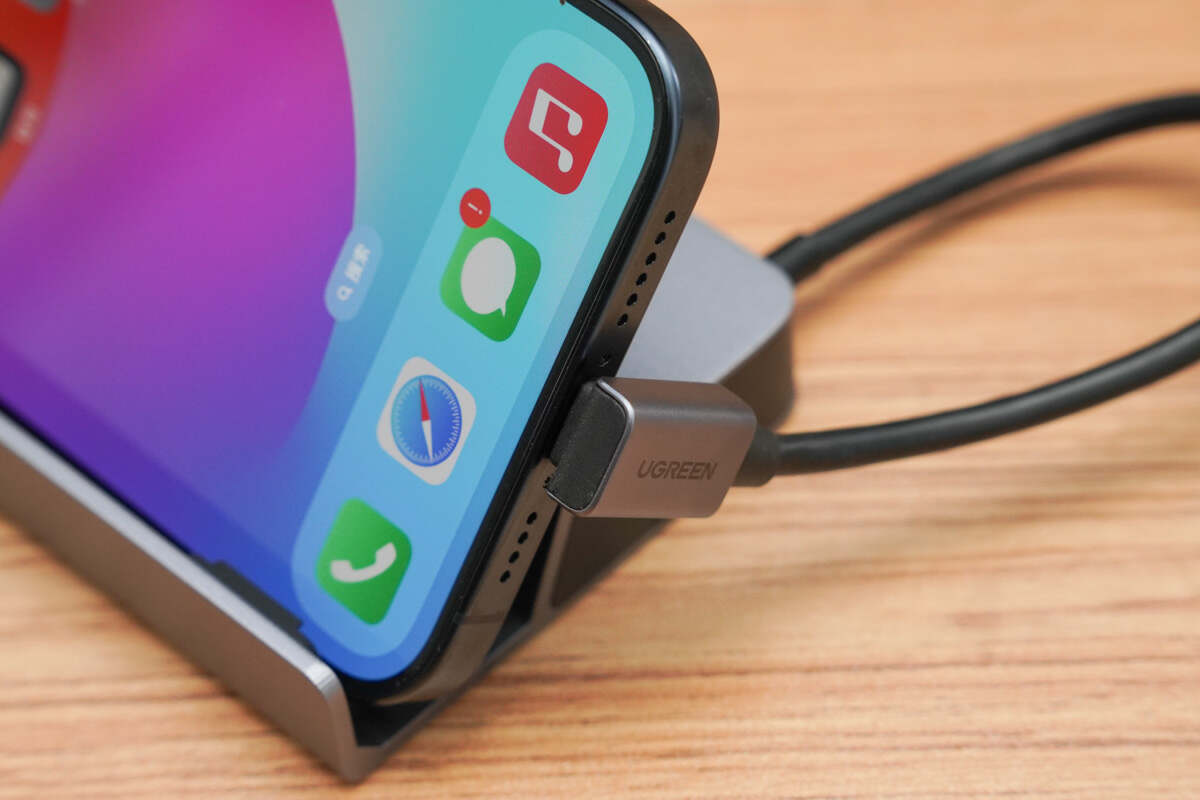 Furthermore, when using a USB-C hub with the iPhone 15 Pro Max, you can charge the device, screen mirror, and even use a wired mouse and keyboard. We may demonstrate these functions in detail in the future, so stay tuned!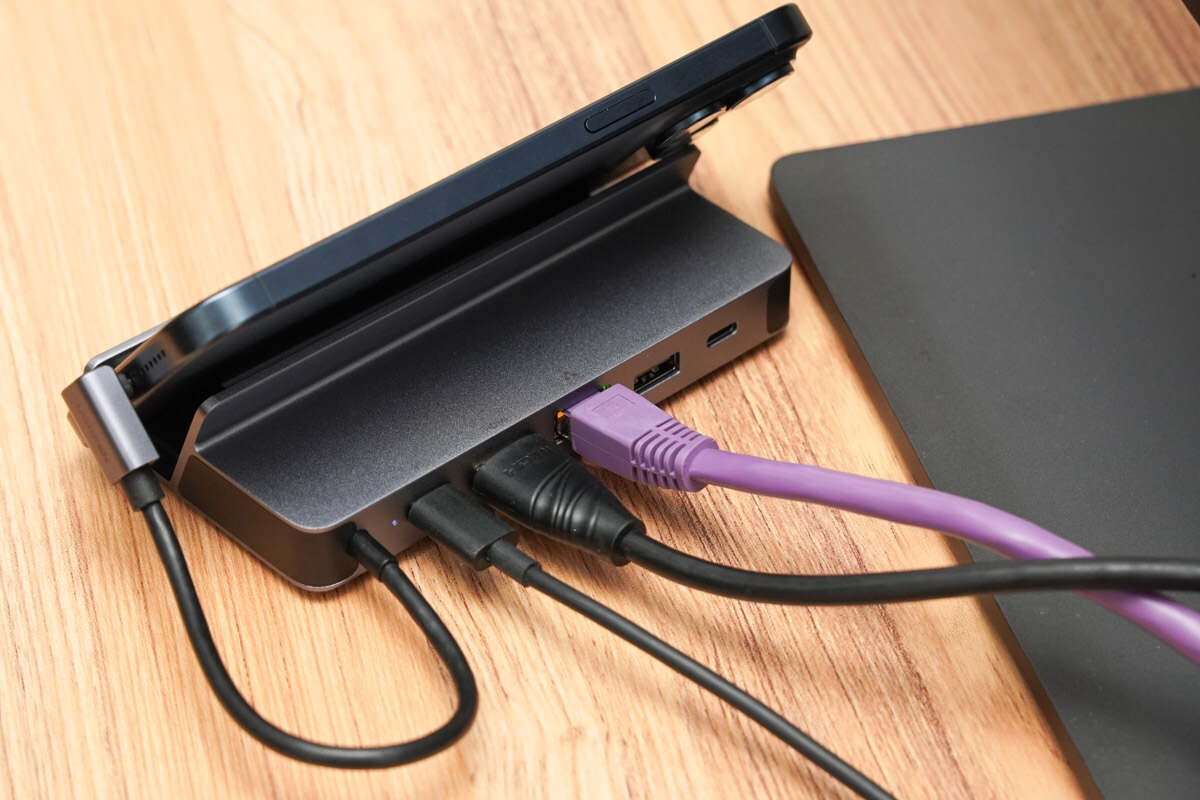 As shown in the image, the UGREEN 6-in-1 USB C Docking Station we have on hand can connect to the iPhone 15 Pro Max, allowing you to use a keyboard, mouse, USB drive, and Ethernet cable without any compatibility issues.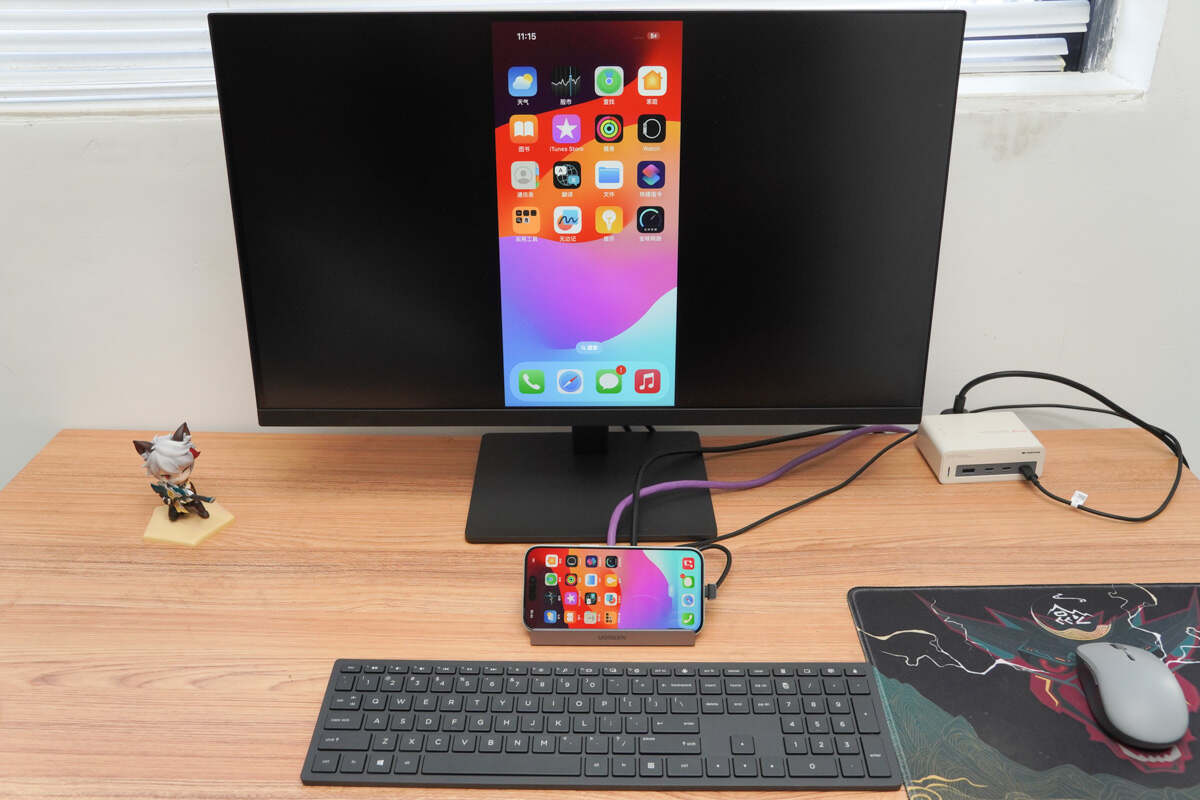 With these steps, you can easily turn your iPhone 15 into a simple office hub, suitable for some simple tasks like document writing and video calls.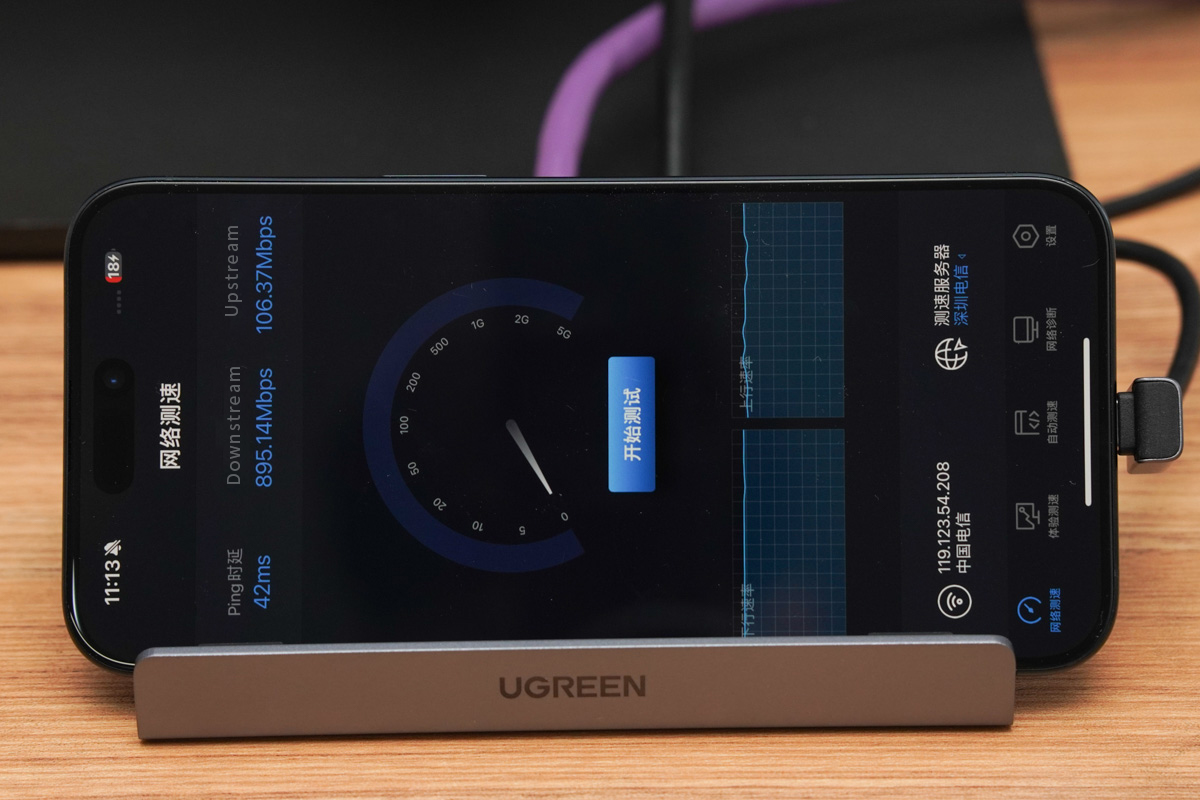 In a gigabit network environment, using a capable consumer-grade professional network speed test application, the iPhone 15 Pro Max achieves a download speed of nearly 900Mbps and an upload speed of 100Mbps when connected via Ethernet, showcasing its gigabit-level network transmission capability.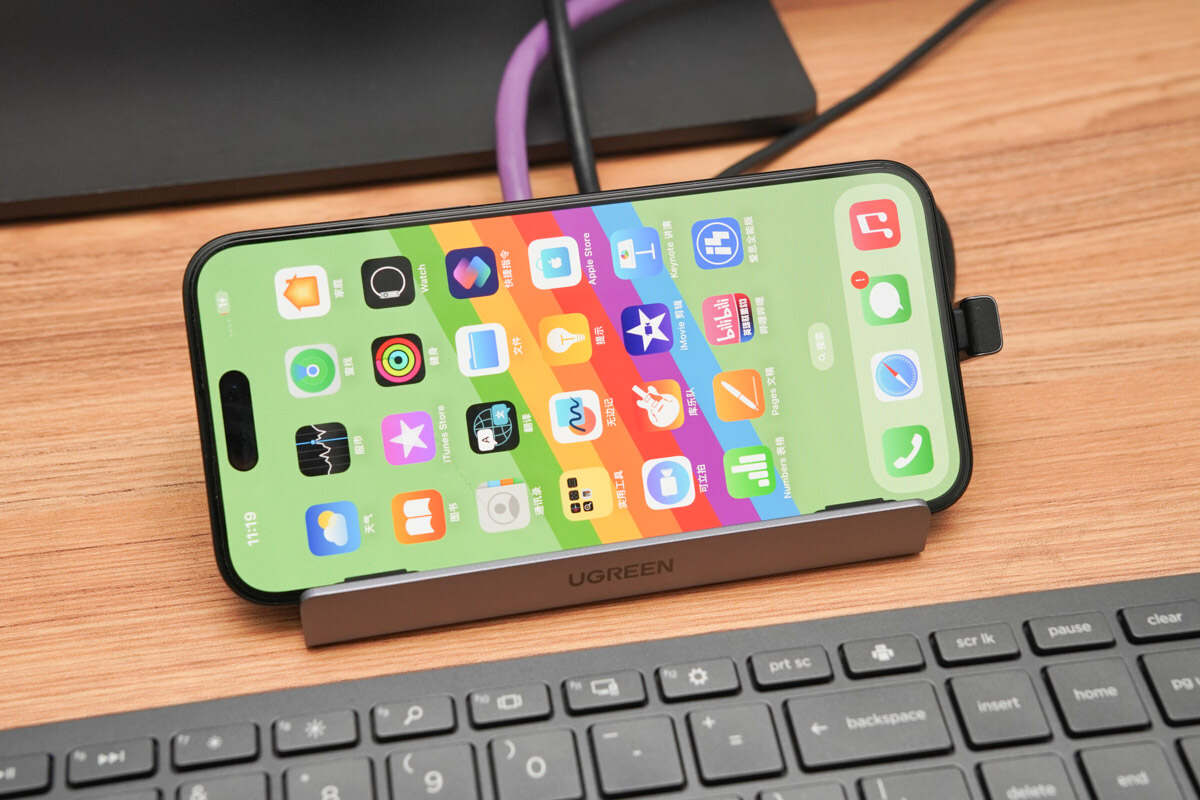 Furthermore, to minimize the influence of external factors, the phone was disconnected from Wi-Fi and cellular networks during the test. Personally, I found that when downloading everyday communication apps and games, connecting via a gigabit Ethernet connection was faster and produced less heat.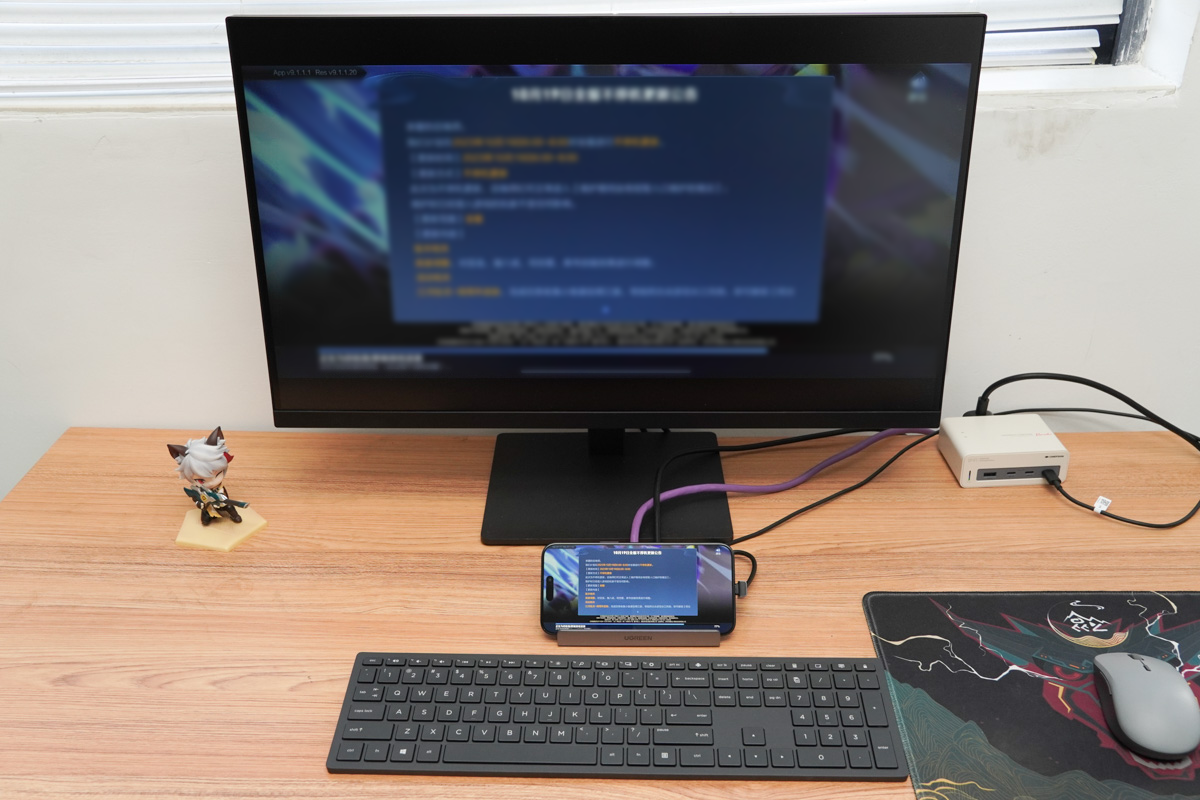 As shown in the image, when downloading large games and their updates on the iPhone 15 Pro Max, the process is almost instantaneous, reducing waiting times to a minimum.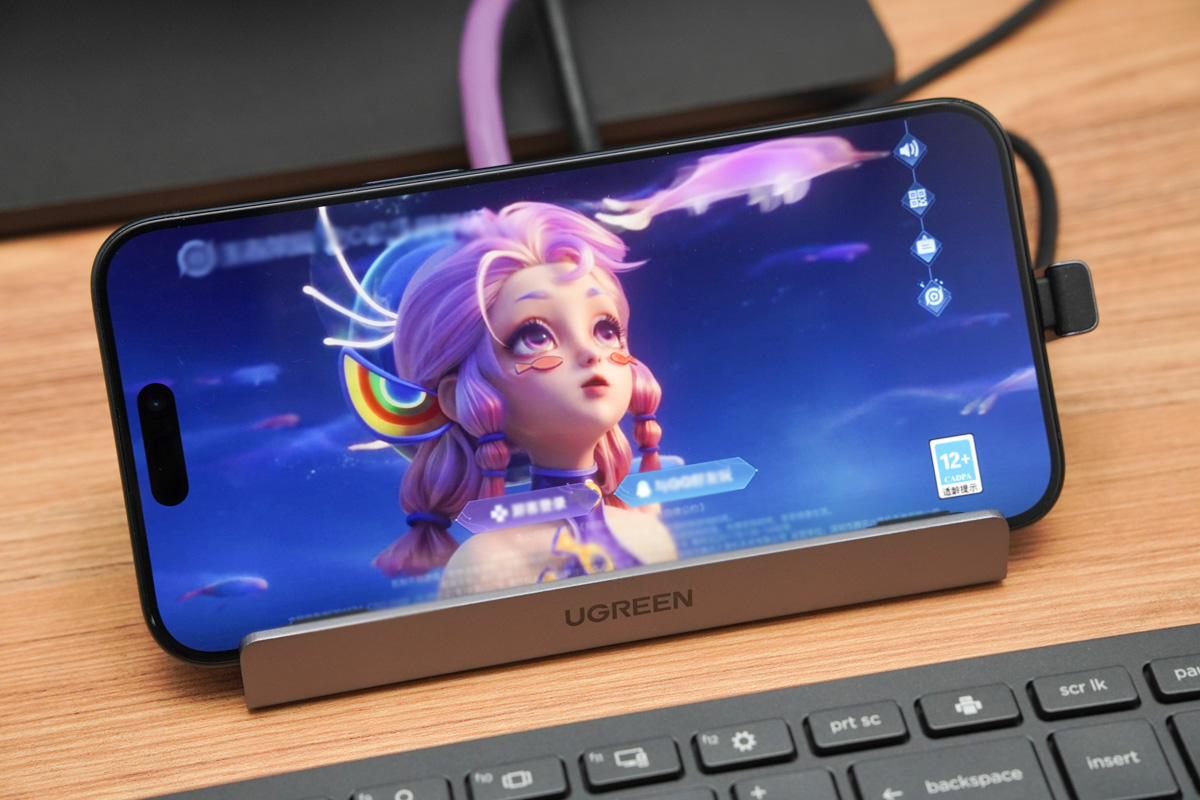 Moreover, all four of the new iPhones, including the iPhone 15 Pro Max, can play your favorite games via a wired network, offering a more stable network environment than Wi-Fi or cellular data. Additionally, they support screen mirror and peripherals like keyboards and mice.
Summary of ChargerLAB
In summary, the USB-C port equipped in the iPhone 15 series opens up endless possibilities for their expandability when using a USB-C hub. These hubs provide users with the ability to enjoy a stable and high-speed wired network connection, ideal for tasks ranging from document writing to online gaming. Through our test, we observed that the iPhone 15 Pro Max, when connected via Ethernet, demonstrated remarkable downlink speeds and minimized the impact of external factors, resulting in faster downloads and reduced heat generation during intensive tasks.
However, beyond the improved network performance, there are additional benefits worth mentioning. Wired connections offer enhanced security and reliability, reducing the possibility to interference. This makes them ideal for activities requiring a stable and secure internet connection such as data-intensive tasks.
Related Articles:
1. How to Use Standby Mode After Upgrading Your iPhone to iOS 17
2. Apple Unveils Four USB-C Accessories for iPhone 15 Series
3. Enhance Your iPhone 15's Charging Experience with These ZIKE Accessories
The article is originally written by @
Joey
posted on Chargerlab. All rights reserved.