MOMAX Airbox Go Power Capsule: A Convenient Solution for Charging Anxiety and Cable Management
In this era of "charging anxiety," as electronic devices become more and more abundant, people inevitably have to bring all kinds of cables when they go out, which adds a bit of trouble. Therefore, more and more people are choosing magnetic suction charging to get rid of the shackles of cables.
Today, ChargerLAB brings everyone a MOMAX magnetic wireless charger enclosure - Airbox Go Power Capsule, which has passed Apple's "Made for MagSafe" and "Made for WATCH" certifications at the same time, has storage function and can charge multiple devices simultaneously.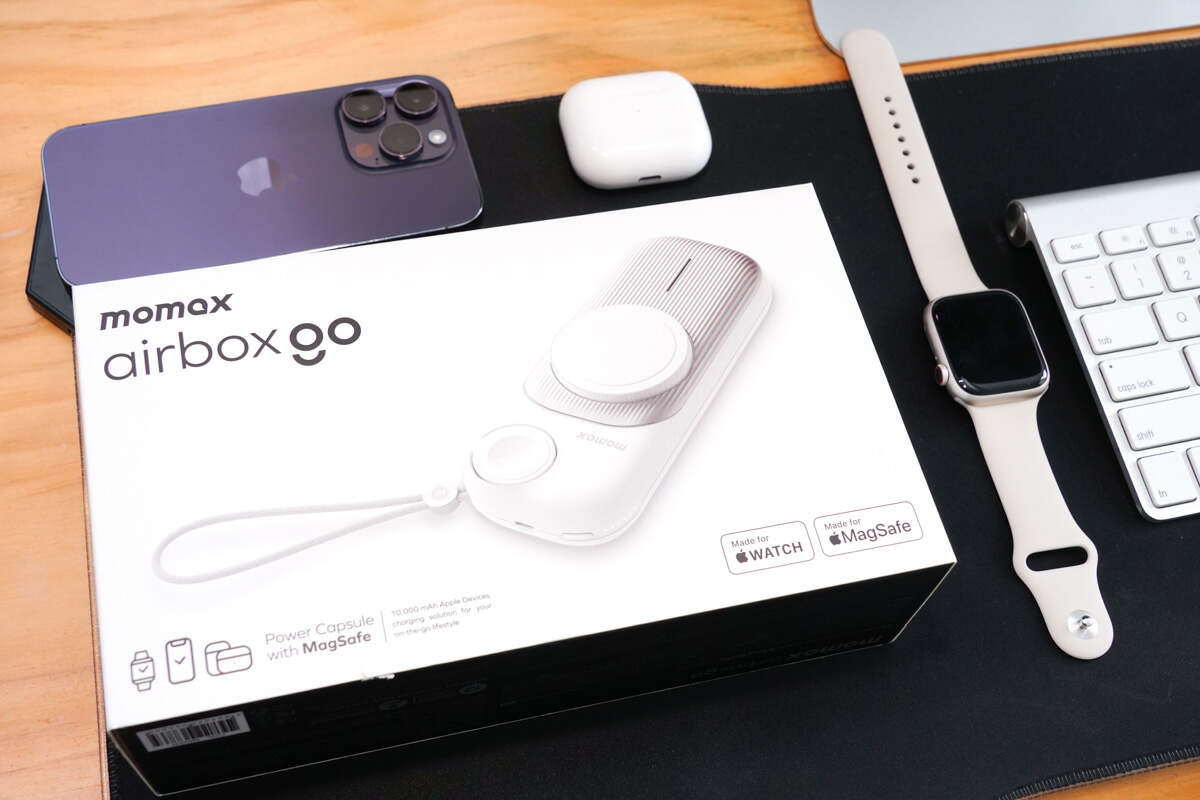 Organizing and storing cables has always been a headache, and the variety of charging ports is also a troublesome issue. In contrast, wireless charging has become increasingly popular in recent years, with more and more devices supporting this technology.
One of the main advantages of wireless charging is convenience. With no need for cables, users can simply place their devices on a compatible charging pad to begin charging. This eliminates the hassle of fiddling with cables and ensures that the device is always charging when it's placed on the pad. Additionally, wireless charging can be safer than wired charging as there are no exposed charging points or wires that could potentially cause damage or harm.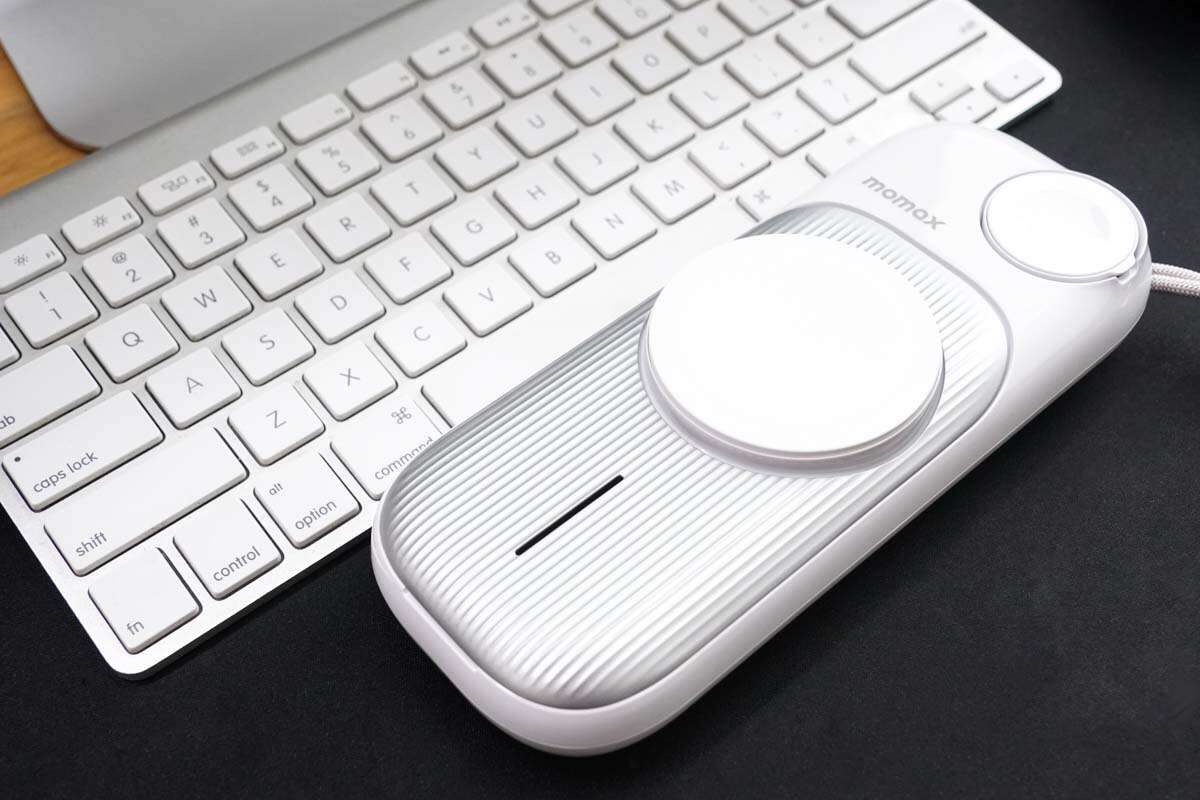 From the appearance point of view, the power capsule goes for a pure white style, with a smooth and shiny shell. The front also has a grooved texture design aluminum alloy cover for heat dissipation, and underneath the cover is the wireless headphone charging compartment. The side comes with a wrist strap, and the overall design is very rounded.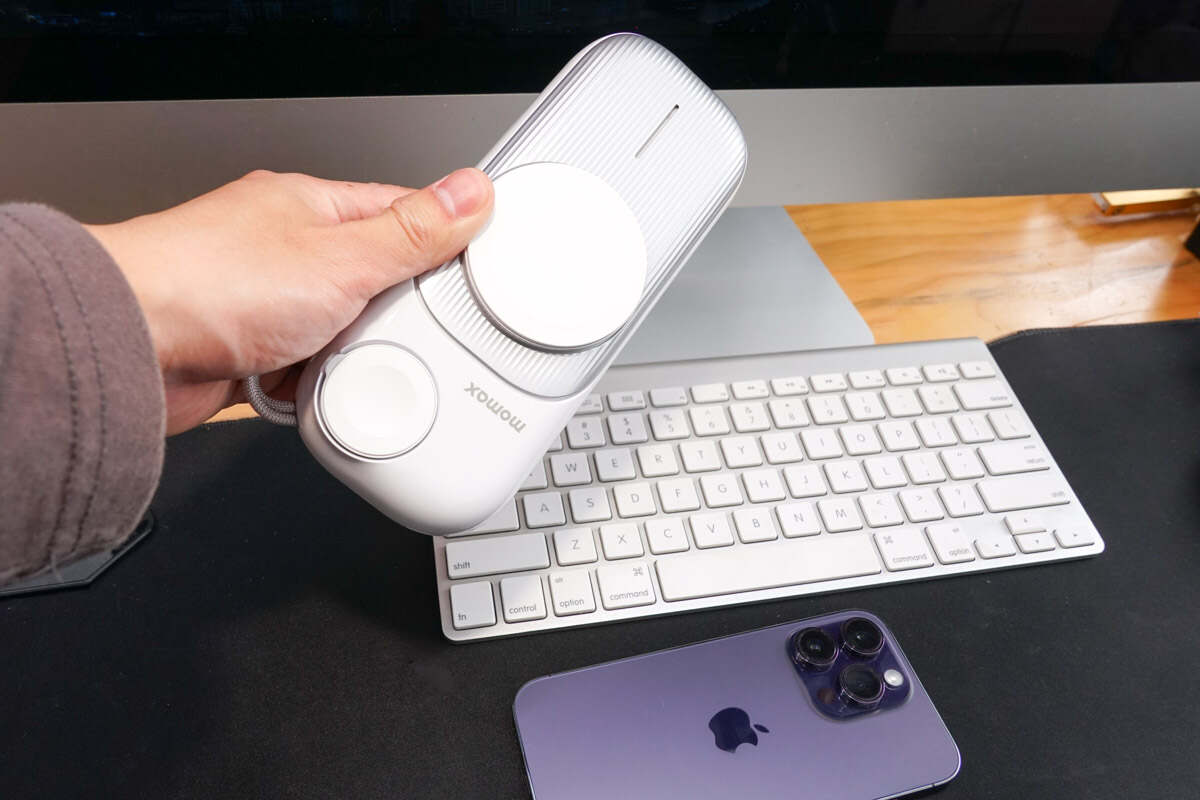 The overall size is about the same as the new iPhone 14 Pro Max, and it can be held with one hand. The PC material shell does not feel cold when held in the hand.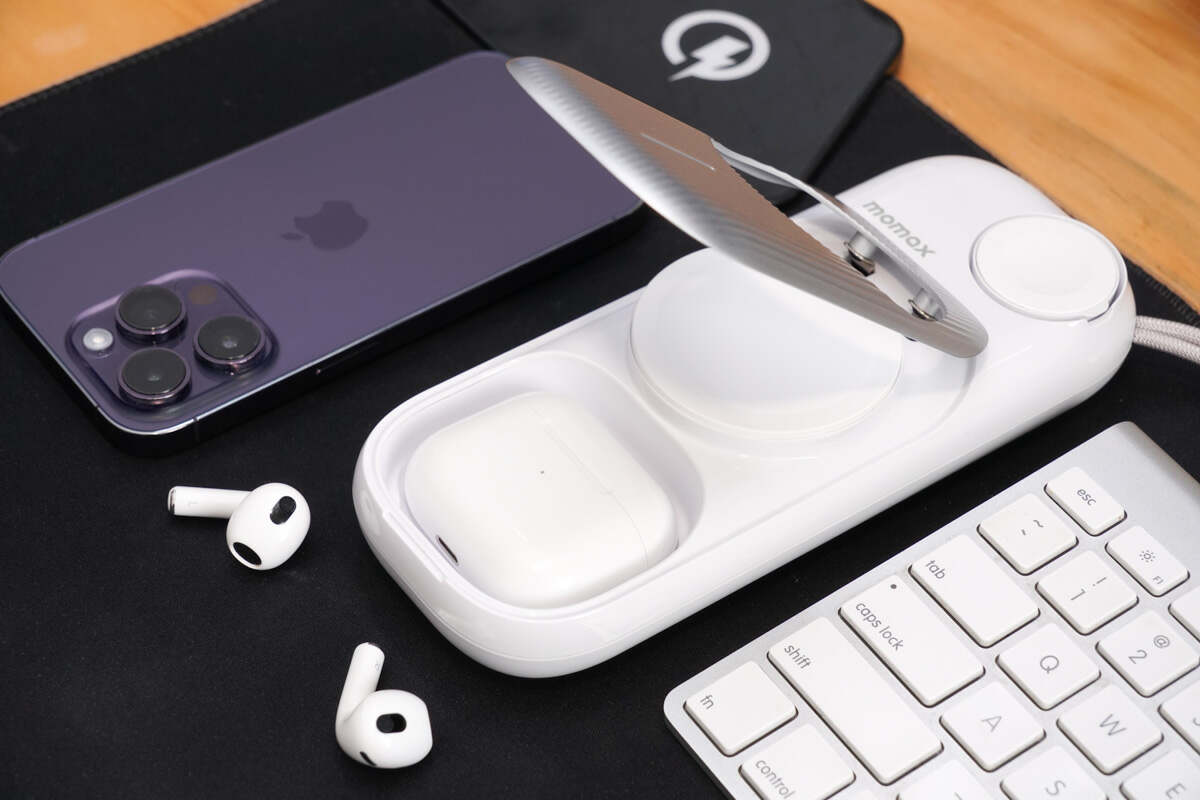 It is worth mentioning that even with a regular protective case, the wireless headphones can still be stored in the power capsule under the aluminum alloy cover, eliminating the need to remove the case.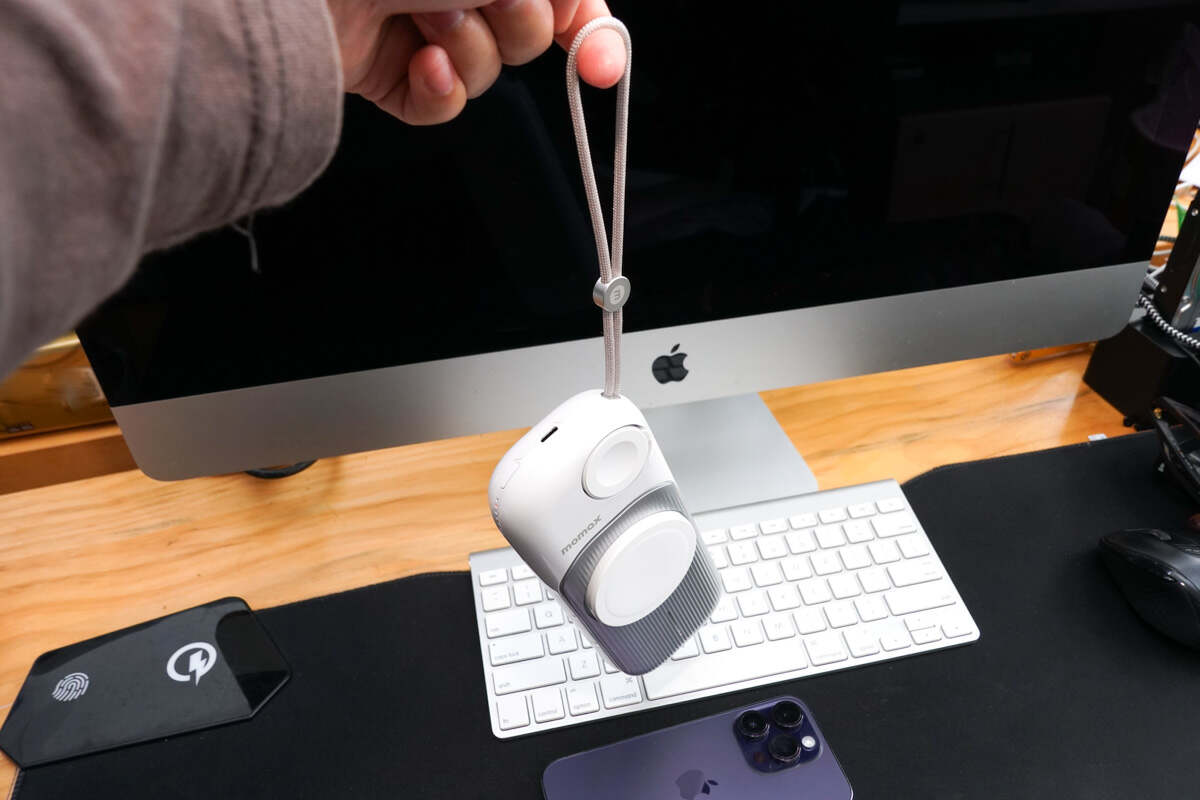 The side wrist strap comes with an adjustable buckle for adjusting the length at will.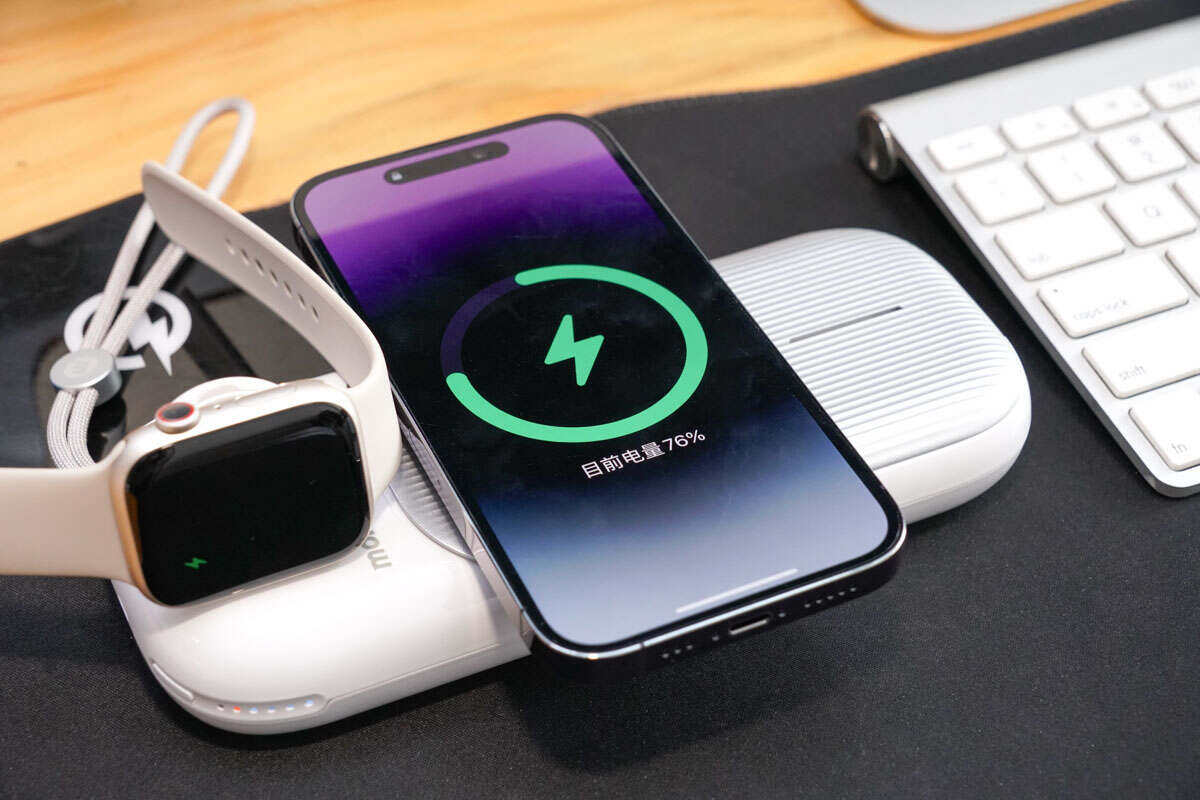 In testing, whether charging a single device or multiple devices at the same time, the charging speed of each device did not change significantly.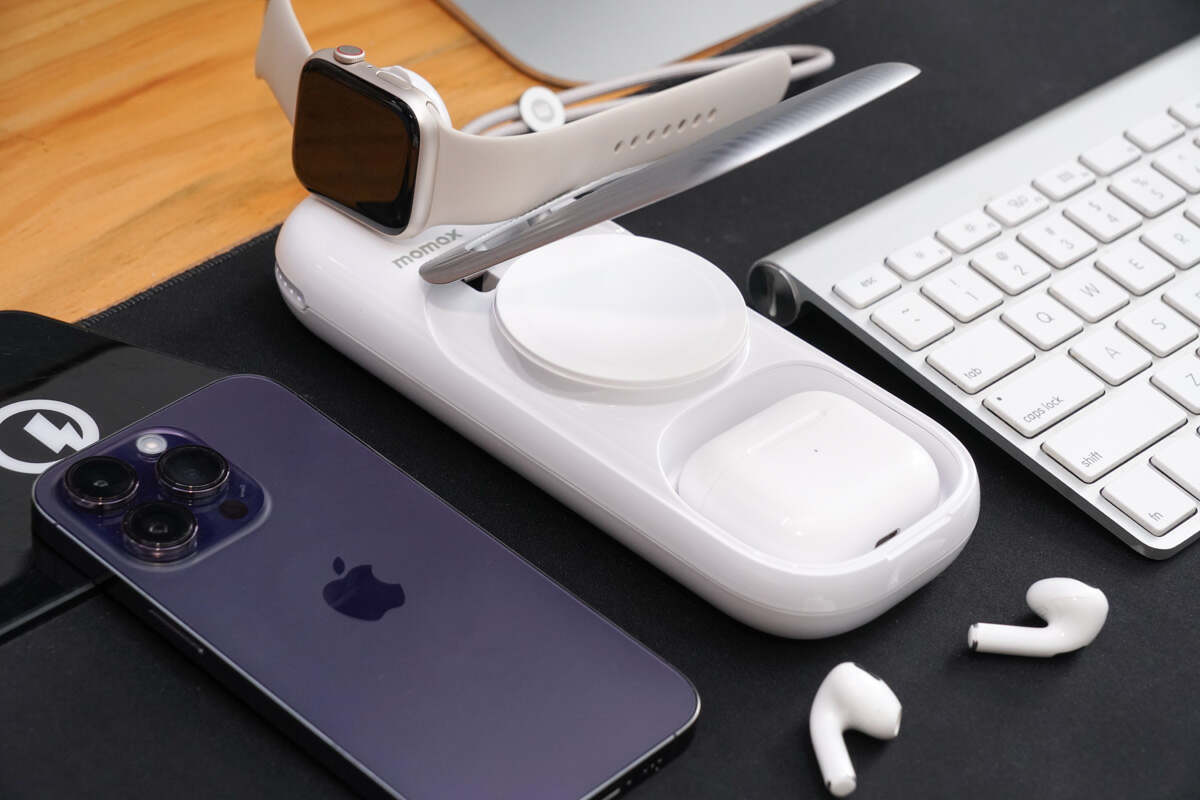 For users who charge their devices on the desktop, the distance between the phone and the watch's magnetic suction part is large, so there will be no crowding or falling.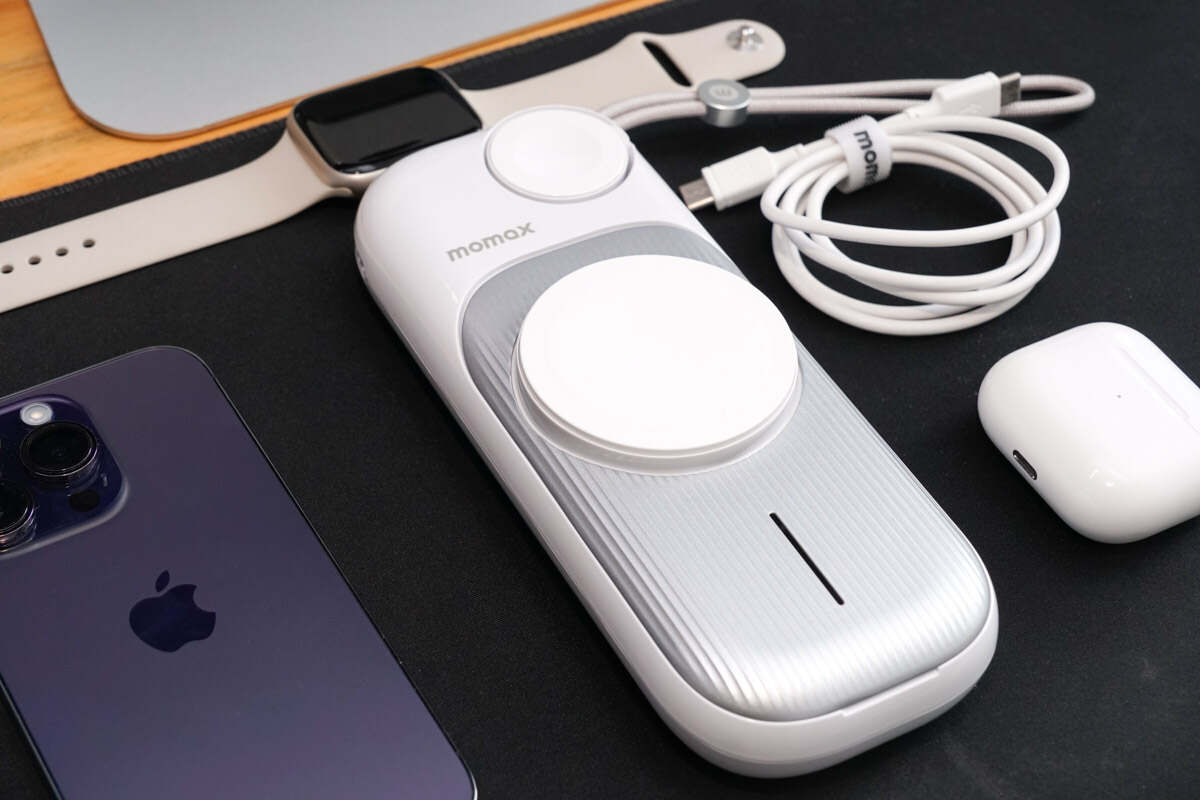 In terms of recharging, using an Apple 35W charger to charge it, it can be charged from 0% to 88% in two hours, and a movie's time can make it rejuvenated.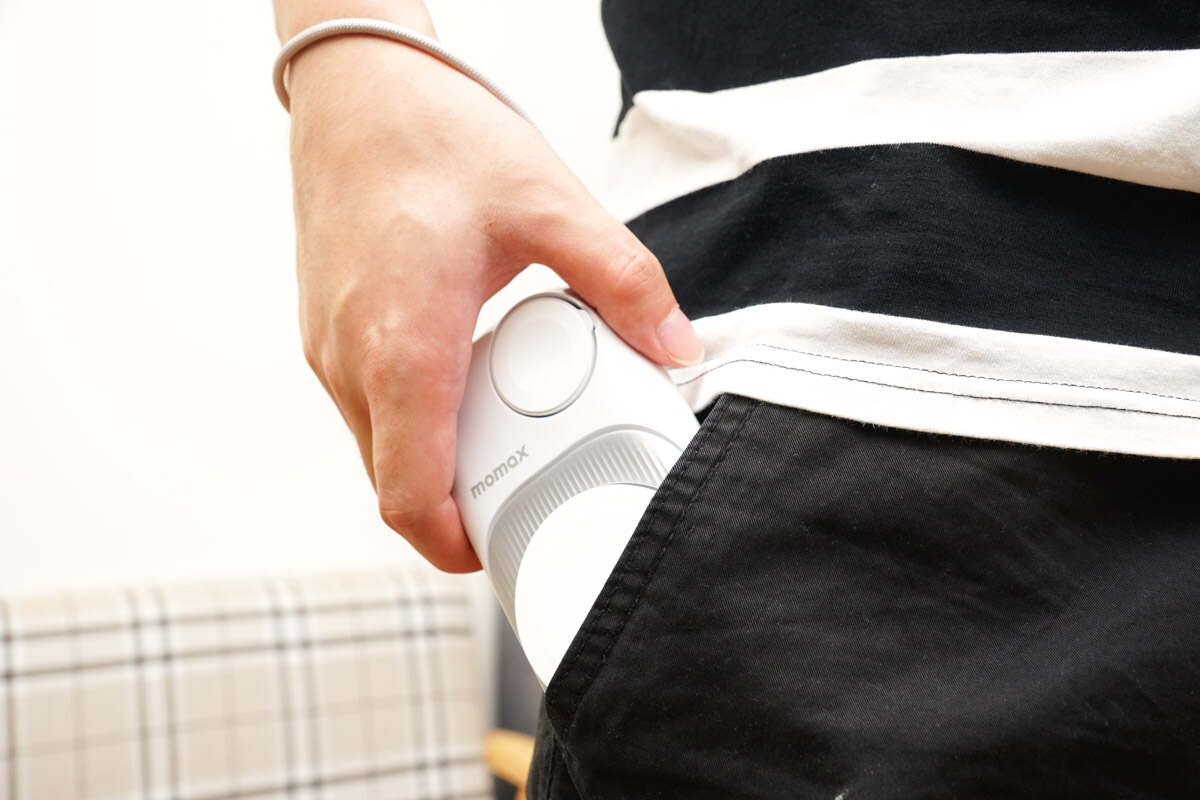 While out and about, the power capsule effortlessly fits into your pocket alongside the wireless headphone compartment located below the cover. This frees up space in your already limited pockets and decreases the likelihood of misplacing your wireless headphones.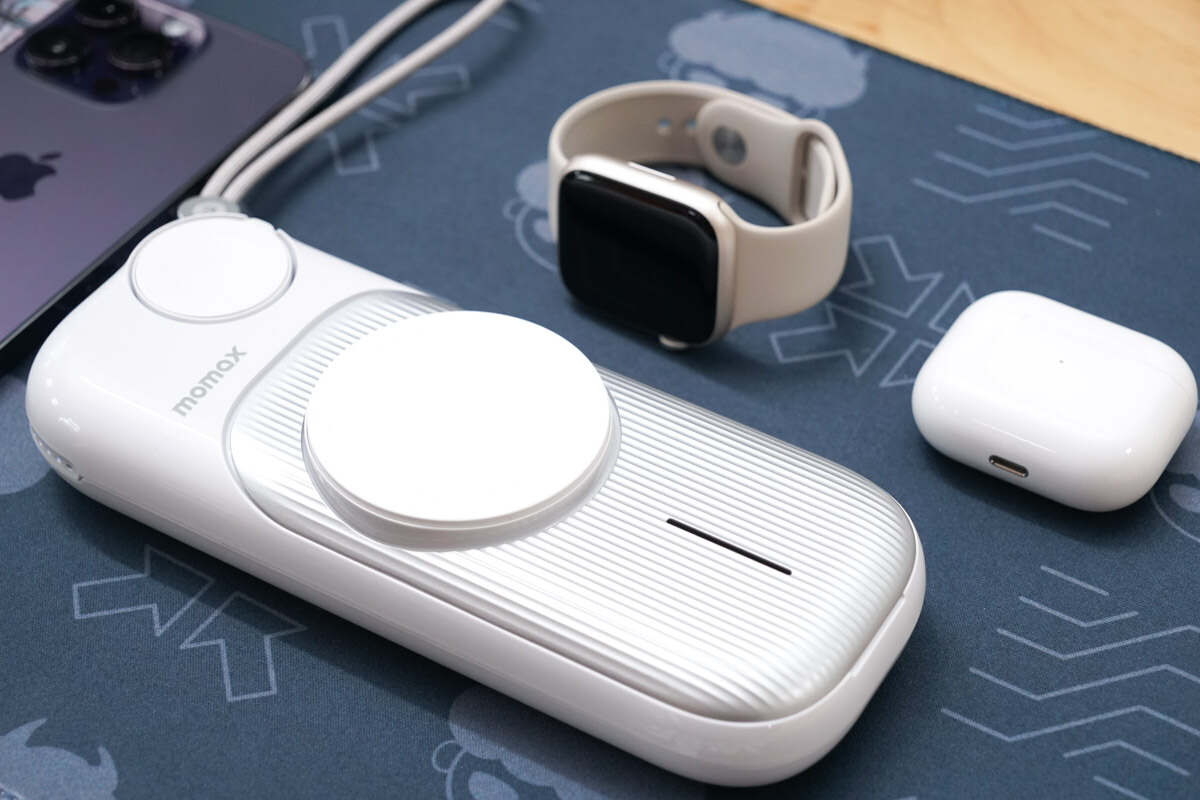 After returning home, the power capsule can also serve as a desktop charging stand, making your desktop more concise and stylish.
Summary of ChargerLAB
In conclusion, the MOMAX Airbox Go Power Capsule is an innovative solution for the problem of cable management and charging anxiety. With its elegant design and practical features, this device provides a convenient and efficient way to charge multiple devices while minimizing clutter and reducing the risk of losing wireless headphones. Its compatibility with Apple's "Made for MagSafe" and "Made for WATCH" certifications gives users added assurance of its reliability and safety. Overall, this MOMAX Airbox Go Power Capsule is a great investment for those who value functionality, convenience, and style in their everyday lives.
Related Articles: 
1. Teardown of MOMAX 100W 7-in-1 GaN Charging Station (With Wireless Charging)
2. MFi Certified & Cordless | MOMAX Launched GOLINK Apple Watch Magnetic Wireless Charger
3. Transparent | MOMAX Launched Dual Magnetic Wireless Charging Stand
本文系作者 @
Joey
原创发布在 Chargerlab。未经许可,禁止转载。