SETsafe | SETfuse SFV14D471K Varistor Adopted by Anker 525 Charging Station
Introduction
Modern varistors are primarily based on sintered ceramic metal-oxide materials, which are commonly known as the metal-oxide varistor. They exhibit excellent nonlinear voltage-current characteristics. When a circuit operates normally, its impedance is high, and leakage current is minimal, essentially acting as an open circuit with little impact on the circuit. However, when subjected to a high surge voltage, the resistance of a varistor instantly decreases, allowing it to carry a significant current while clamping the voltage to a certain level. Metal-oxide varistors find widespread use in various circuits to prevent surge-induced damage to electronic components.
During ChargerLAB's teardown of Anker's 67W GaN desktop charger - the 525 Charging Station, we discovered the presence of a varistor from SETsafe | SETfuse, specifically the SFV14D471K model.
Anker 525 GaN 67W Charging Station
Anker's 525 GaN 67W desktop charging station offers two USB-C and two USB-A ports, totaling four outputs, along with three AC outlets, making it suitable for both daily office and home use. The USB-C ports can power laptops, while the AC sockets are handy for household appliances and other devices.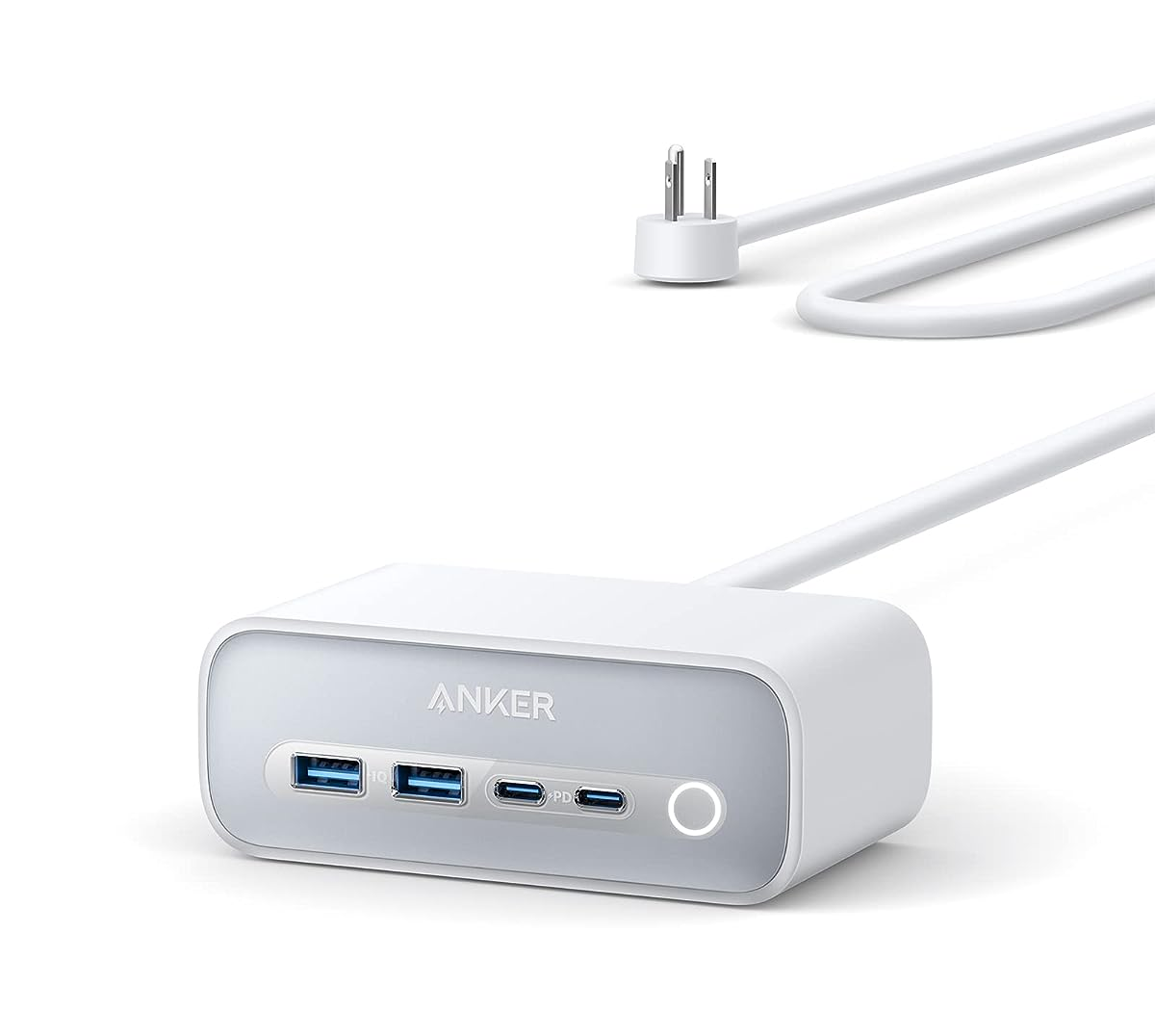 It comes with an integrated three-prong power cord and features a sleek white minimalist design. The body adopts an elliptical shape, with the white casing made from fire-resistant PC and a matte surface finish to resist fingerprints. The front output panel is decorated with a silver-gray plate and houses a light ring and four USB ports (2A1C), all featuring blue plastic sheets.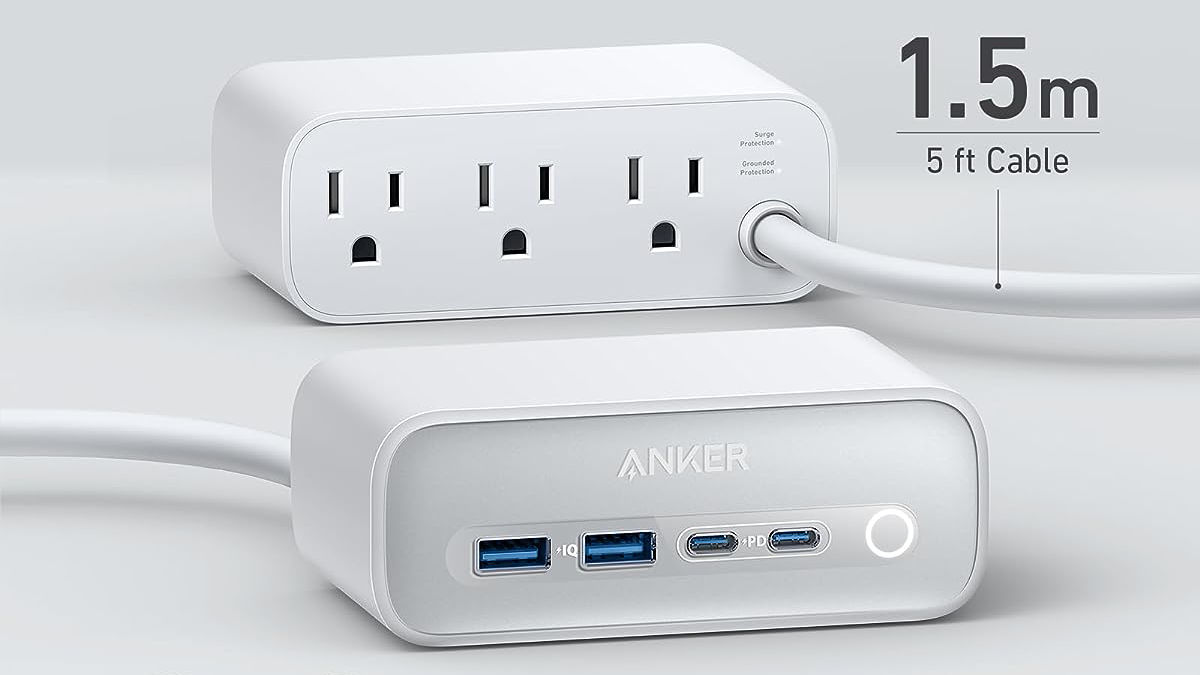 The back includes surge protection and ground protection indicators, along with three AC outlets and built-in safety doors to effectively prevent foreign objects from entering, ensuring electrical safety.
SETsafe | SETfuse SFV14D471K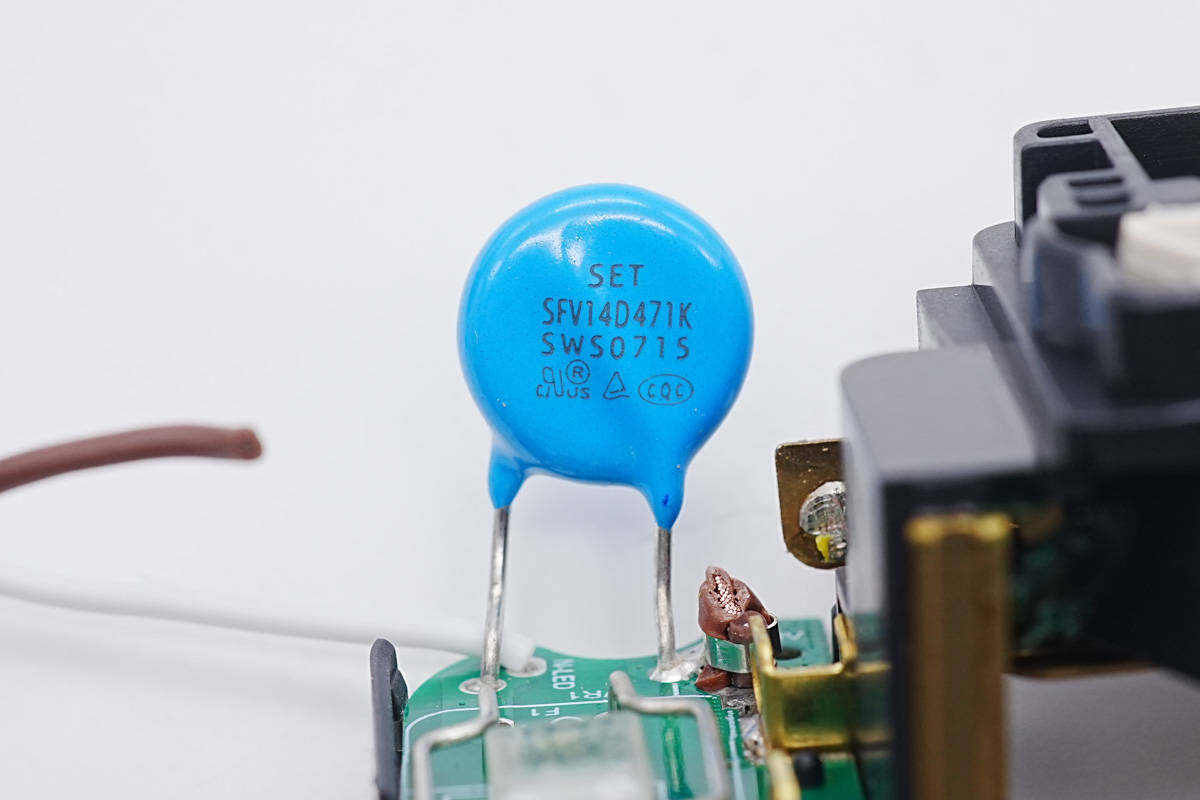 The varistor in question is from the SETsafe | SETfuse SFV14D series, with the model SFV14D471K. It is a nominal 470V varistor designed for surge overvoltage protection. This varistor employs radial lead and epoxy resin coating, meeting UL94V-0 standards. It boasts excellent voltage clamping ratio, low leakage current, bidirectional and symmetrical V/I characteristics. It operates in a temperature range of -40°C to +85°C and can be stored in temperatures ranging from -40°C to +125°C.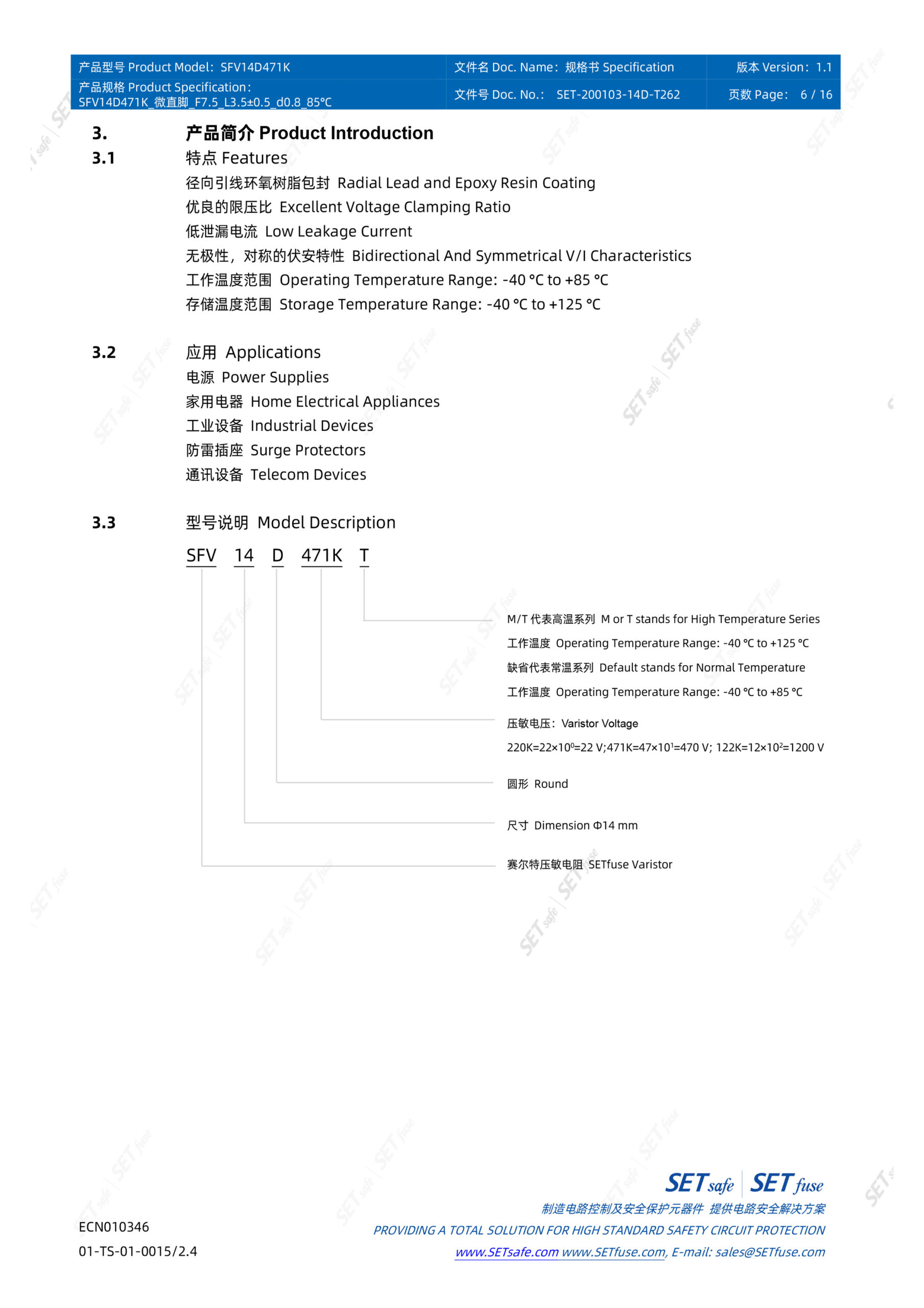 This varistor can withstand maximum continuous AC and DC voltages of 300V and 385V, respectively. Its varistor voltage ranges from 423V to 517V, with a leakage current of ≤20μA, voltage protection level of ≤1200V, open-circuit voltage of 6kV, and can absorb a maximum energy of 360 joules. Its static capacitance is 645 pF.
Summary of ChargerLAB
SETsafe | SETfuse is a company primarily involved in the design, manufacturing, and sale of circuit control and safety protection components, offering circuit safety solutions. Their products have obtained various certifications such as UL, VDE, and CE, complying with RoHS and REACH standards.
In the Anker 525 GaN 67W Charging Station, the SETsafe | SETfuse SFV14D471K varistor plays a crucial role in safeguarding circuit safety. This varistor exhibits high resistance when the circuit operates normally, allowing it to not interfere with the circuit's normal operation. However, when momentary surge overvoltages occur, its resistance rapidly decreases, conducting high current and effectively protecting other electronic components' safety.
Related Articles:
1. PD3.1 Supported | Legendary Launched LDR6020 Chip Series
2. Injoinic IP5356 Master Control Chip Adopted by Anker 622 Power Bank
3. ChargerLAB Reveals 11 PD3.1 E-Marker Chips from 7 Manufacturers
The article is originally written by @
Joey
posted on Chargerlab. All rights reserved.