PD3.1 Supported | Legendary Launched LDR6020 Chip Series
Introduction
In May 2021, the USB-IF Association unveiled the all-new USB PD3.1 specification, escalating the rapid charging power cap from 100W to 240W. This augmentation in charging capability has extended the applications of USB PD beyond smartphones and laptops, encompassing IoT devices, smart homes, communication and security apparatus, EVs, and medical equipment.
With this broader range of applications, the market's expectations for PD protocol chips have surged. Addressing multi-port USB PD implementations, Legendary has launched the groundbreaking LDR6020 series, which features three sets of six-channel CC USB PD3.1 controllers. These chips provide advanced USB PD3.1 support, integrating multifunctional modules and flexible firmware upgrades. They are suitable for a wide spectrum of applications and offer efficient energy management, ensuring a reliable and stable solution for fast charging and data transmission scenarios.
USB PD3.1 Controller - LDR6020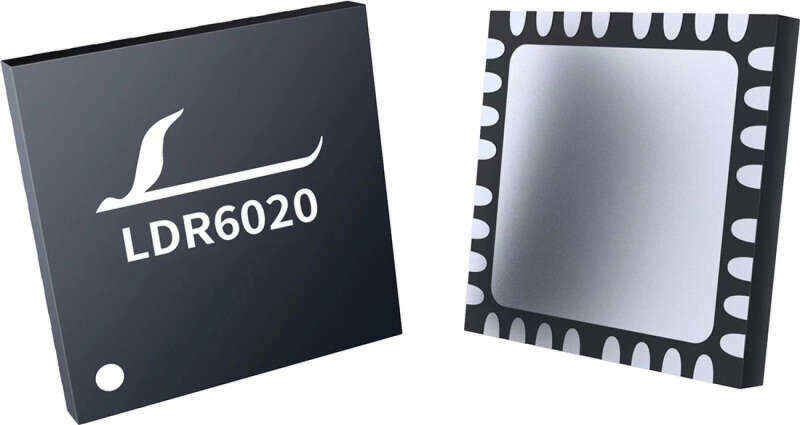 The LDR6020 is a 16-bit RISC MCU equipped with three sets of six-channel DRP USB-C and PD communication protocol modules, as well as a USB2.0 Device module. With USB PD3.1 communication capability, it can handle 262-byte non-collapsed PD3.1 long data packet communications. The chip supports online firmware upgrades through CC, UART, I2C, and USB2.0 modes.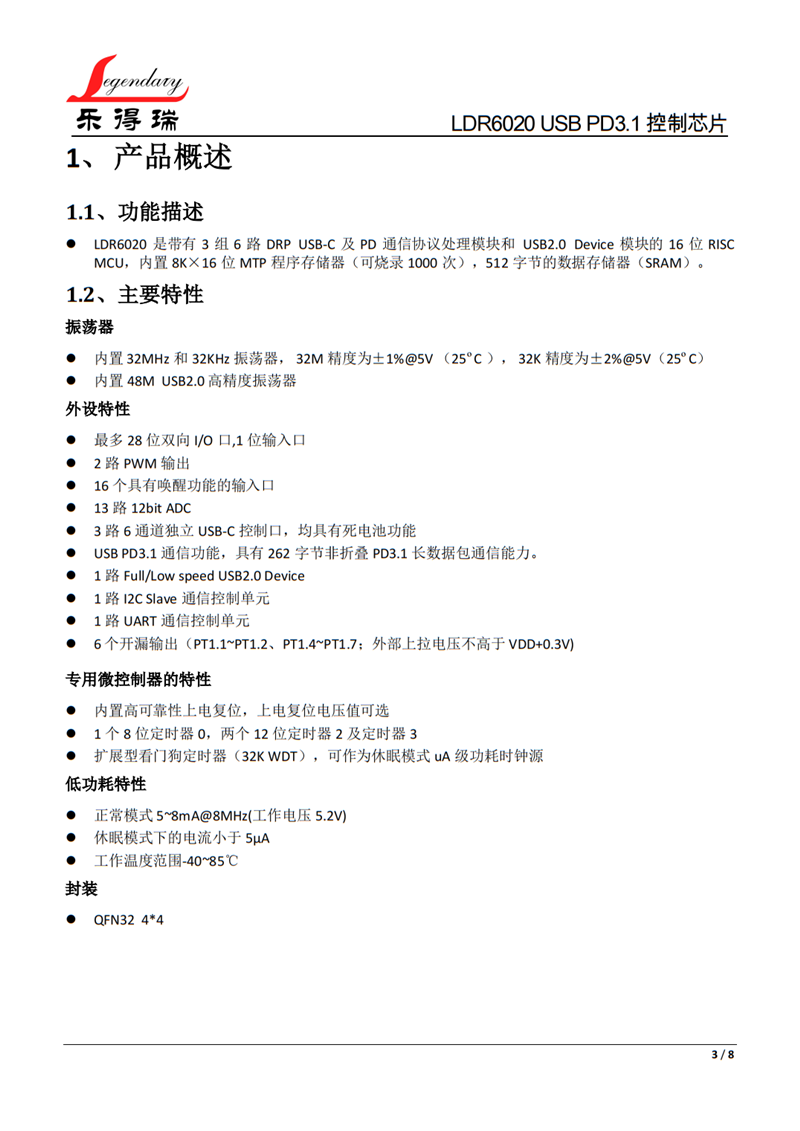 Furthermore, it boasts 13 ADC channels, 28 dual-directional I/O ports, 1 input port, and 2 PWM channels, facilitating customized designs. In the future, an embedded cloud IDE development system will also be introduced. The chip is packaged in a QFN-32 4x4 format.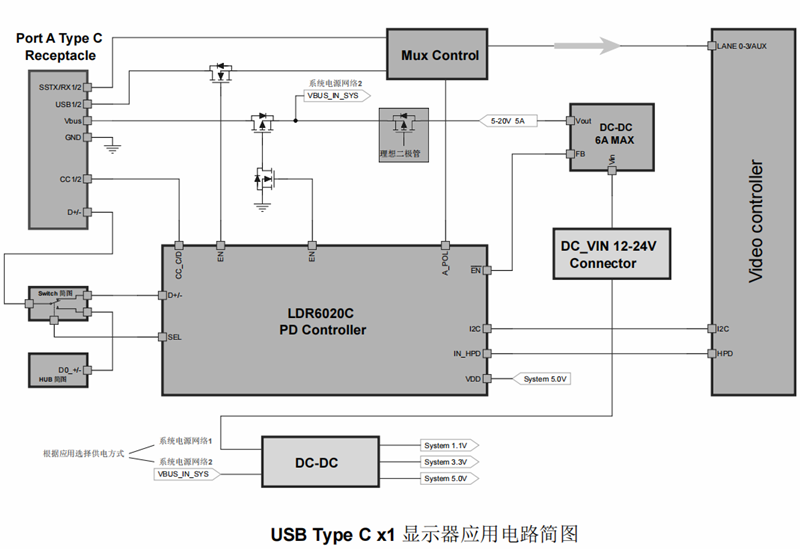 This controller finds extensive applications, such as in USB-C multifunctional adapters, USB-C monitors, and USB-C power banks. It includes an embedded I2C Slave and a UART communication control unit for intercommunication with other master control chips.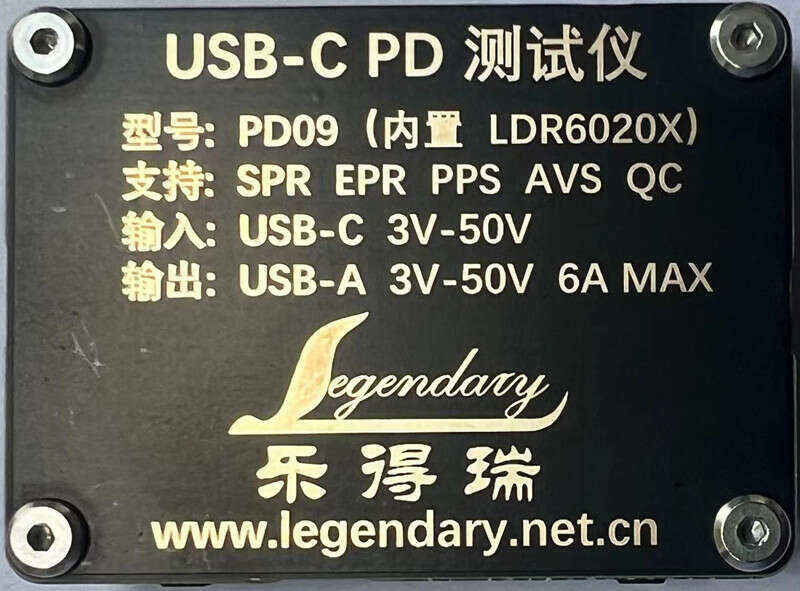 Legendary has designed the PD tester PD09 based on the LDR6020, which can trigger protocols like SPR, EPR, PPS, AVS, and QC. This tester is ideal for engineers to perform functional tests during device debugging. Interested engineers can apply for this tester for free on their official website.
USB PD3.1 PMU Based on SIP Technology - LDR6020P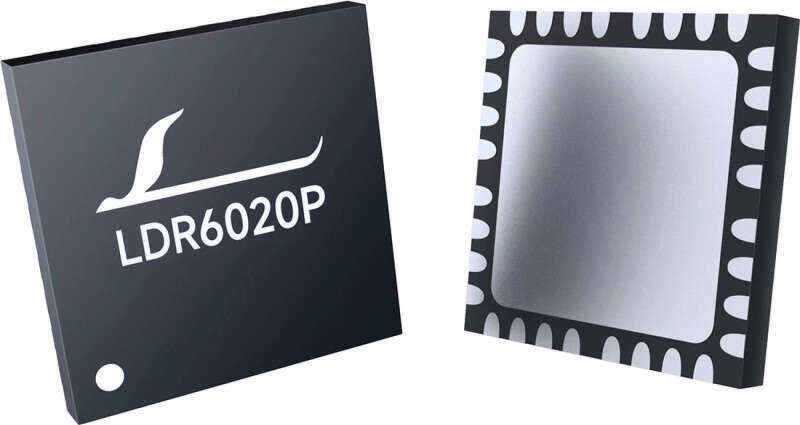 The LDR6020P is a power management Unit (PMU) based on SIP technology, integrating three sets of six-channel DRP USB-C and PD communication protocol modules. It features two 20V VBUS MOSFETs and a 16-bit RISC MCU, with a resistance range of 15 milliohms (VGS>10V) to 22 milliohms (VGS>5V).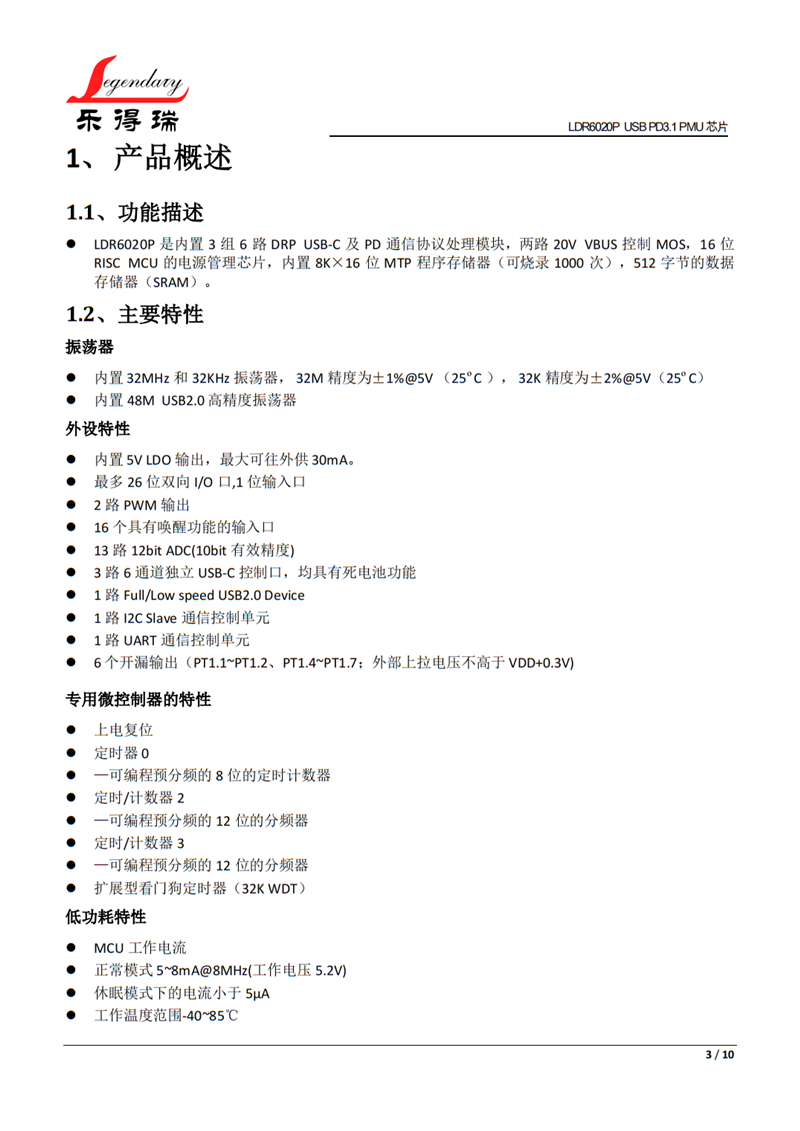 Inside, it houses LDOs and two 20V high-voltage P-Channel MOSFETs. A single MOSFET can handle an actual operating current of up to 5A. When used in series, it is recommended to limit it to 3A to consider temperature rise concerns.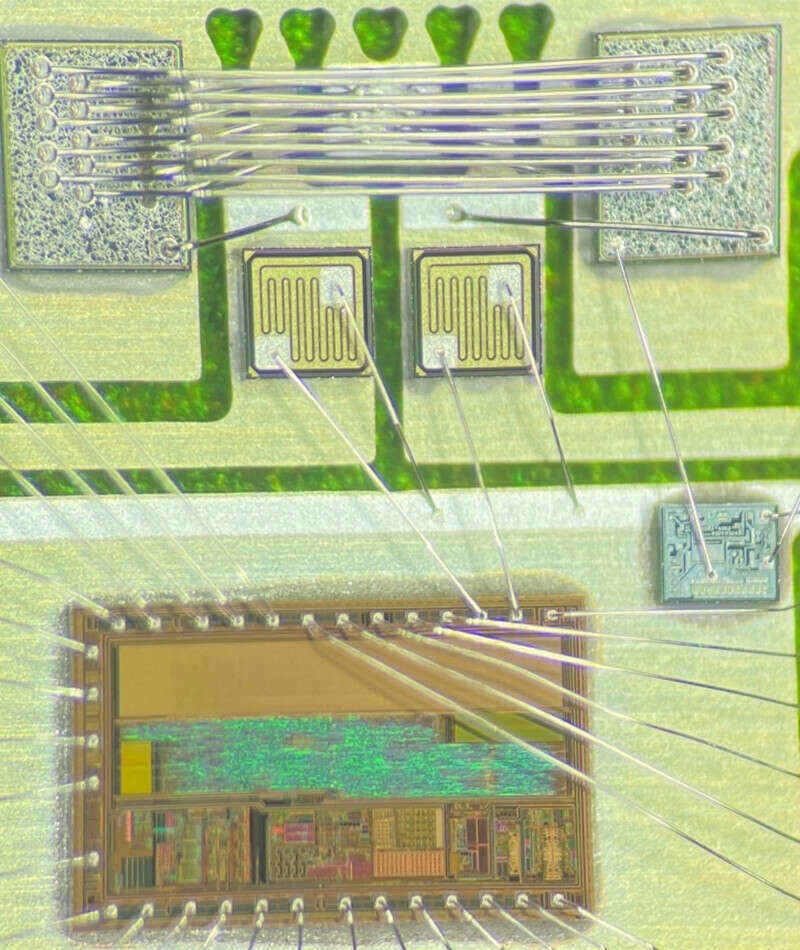 Through SIP technology, the LDR6020P integrates the PD Controller and Power MOSFET on a single chip, substantially reducing external components. This simplifies circuit board layout, saves PCB space, cuts costs, and enhances overall system reliability and stability, providing efficient power management and control capabilities for USB PD3.1 applications.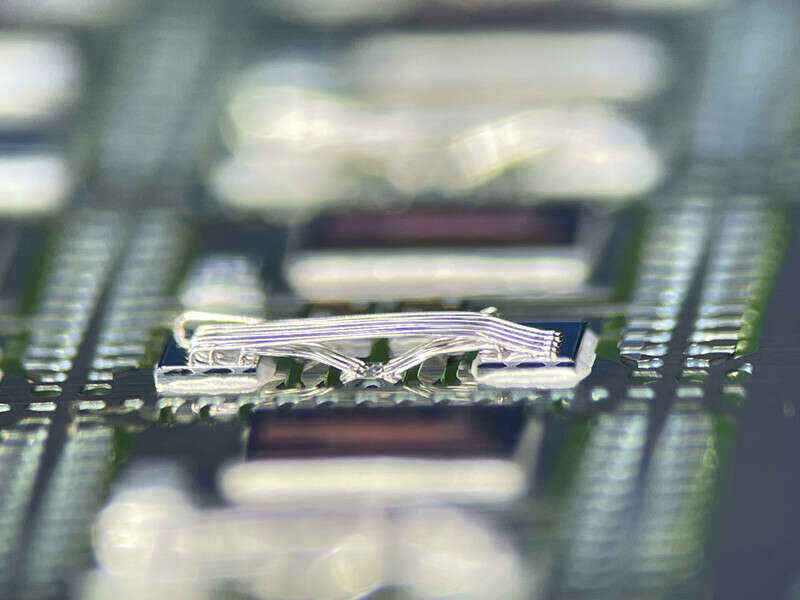 Additionally, this PMU includes power management and can do 5V LDO output, capable of supplying up to 30mA. It adopts a QFN-48 5x5 package.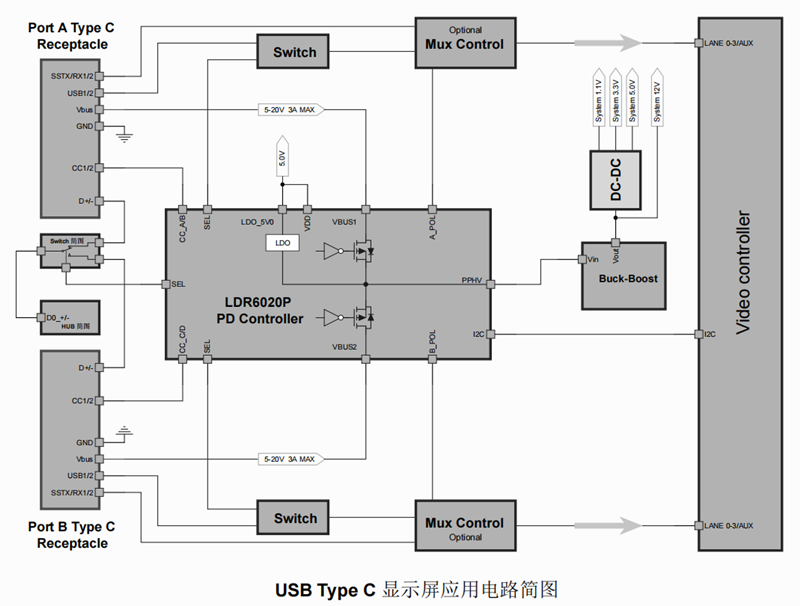 It features a built-in USB 2.0 Billboard, houses 32MHz and 32KHz oscillators, and incorporates a 48M USB2.0 high-precision oscillator. It comprehensively supports DFP, UFP, try.SRC, and try.SNK roles.
In applications like dual-port portable displays, the LDR6020P simplifies circuit design, eliminating the need for multiple external MOSFETs. The chip's built-in two 20V high-voltage VBUS MOSFETs handle power management directly. This not only conserves circuit board space but also reduces costs significantly.
Summary of ChargerLAB
The LDR6020 series chips stand out as highlights in the realm of USB PD3.1 protocol applications due to their exceptional features and functionalities. With a highly integrated design, they amalgamate USB PD controllers and Power MOSFETs into a single chip, greatly simplifying circuit design, saving space and costs. These chips support charging power up to 240W, catering to a wide range of applications. They also boast flexible firmware upgrade capabilities and efficient energy management, delivering a dependable solution for various application scenarios.
Legendary has consistently focused on the design and development of USB-C port control chips. In 2015, a year ahead of most peers, they pioneered the development of USB-C port control chip products and have maintained continuous iterative development, consistently staying at the forefront of advanced technology. After years of accumulated technical expertise, Legendary presents the LDR6020 series with sincerity. These chips represent a bold innovation, offering us numerous surprises. It introduces fresh perspectives in USB-C product design and opens up new possibilities in wired interconnectivity for multiple devices.
Related Articles:
1. Injoinic Unveils Flagship E-Marker Chip IP2133H
2. Simulation Model of Industry's First 1200V GaN-on-Sapphire Device Released by Transphorm
3. ChargerLAB Reveals 11 PD3.1 E-Marker Chips from 7 Manufacturers
The article is originally written by @
Joey
posted on Chargerlab. All rights reserved.