The Ultimate PD3.1 Laptop Travel Companion | A Closer Look at Baseus Blade2 Power Bank
For frequent travelers, a power bank is an essential accessory, especially for users who carry laptops on their journeys. Back in 2021, Baseus addressed the need for extended laptop battery life by introducing the Blade 100W Laptop Power Bank. What set it apart from typical power banks was its ultra-thin, book-like design, perfectly tailored to the needs of laptop users, making it fit comfortably in a laptop bag without adding bulk.
Since its initial release, the Baseus Blade 100W Laptop Power Bank has undergone continuous improvement. Recently, they organized a fall 2023 launch event in Berlin, where they unveiled the second generation of the Blade series, the Blade2 Smart Power Bank. This new iteration supports features like app connectivity, scheduled shutdown, charging duration control, and boasts an intelligent display screen for customizable meeting timers. It comes in two power variants, 65W and 140W, catering to various travel requirements. The high-power version supports the latest PD3.1 fast-charging standard and offers an increased battery capacity of 24,000mAh.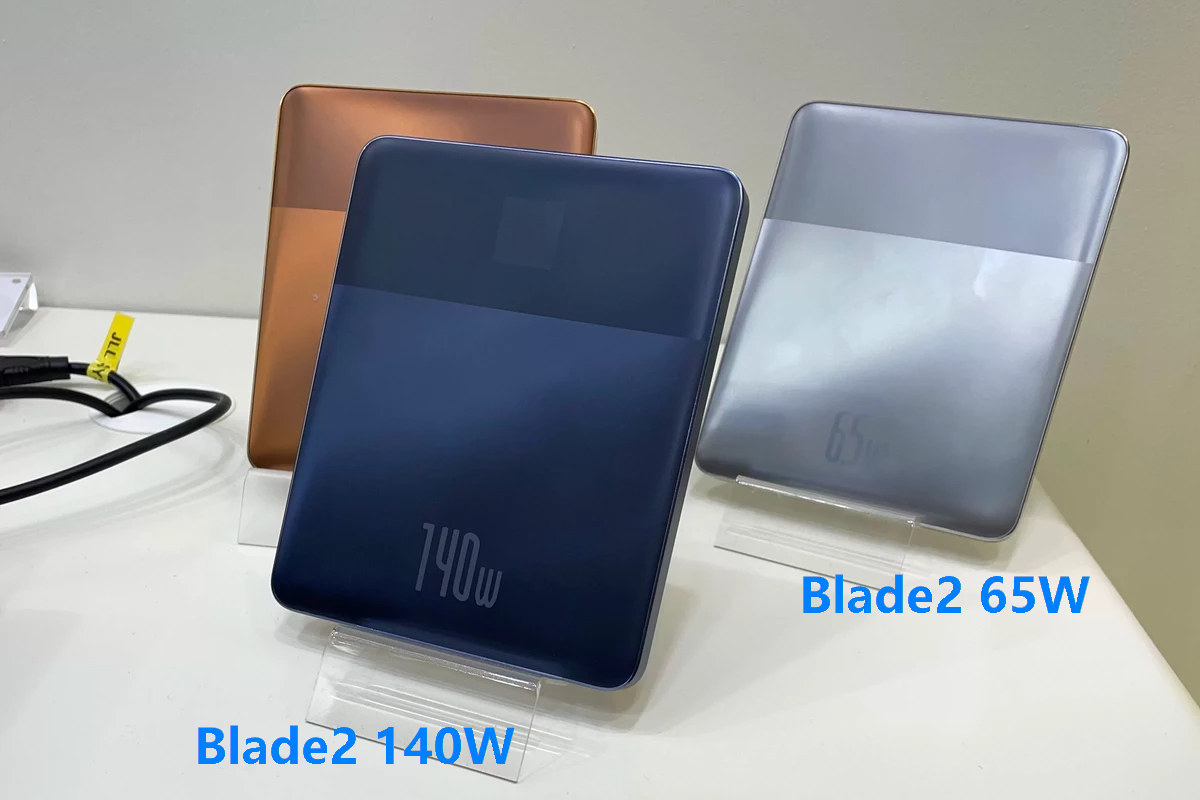 Let's take the 140W version as an example. The Baseus 140W Blade2 Smart Power Bank inherits the flat form factor of the Blade family, designed specifically for laptop use, ensuring a snug fit alongside your laptop. In terms of colors, it's not limited to just black; you can choose from Sandstone Orange, Mariana Blue, and Horizon Silver, catering to a wider range of user preferences.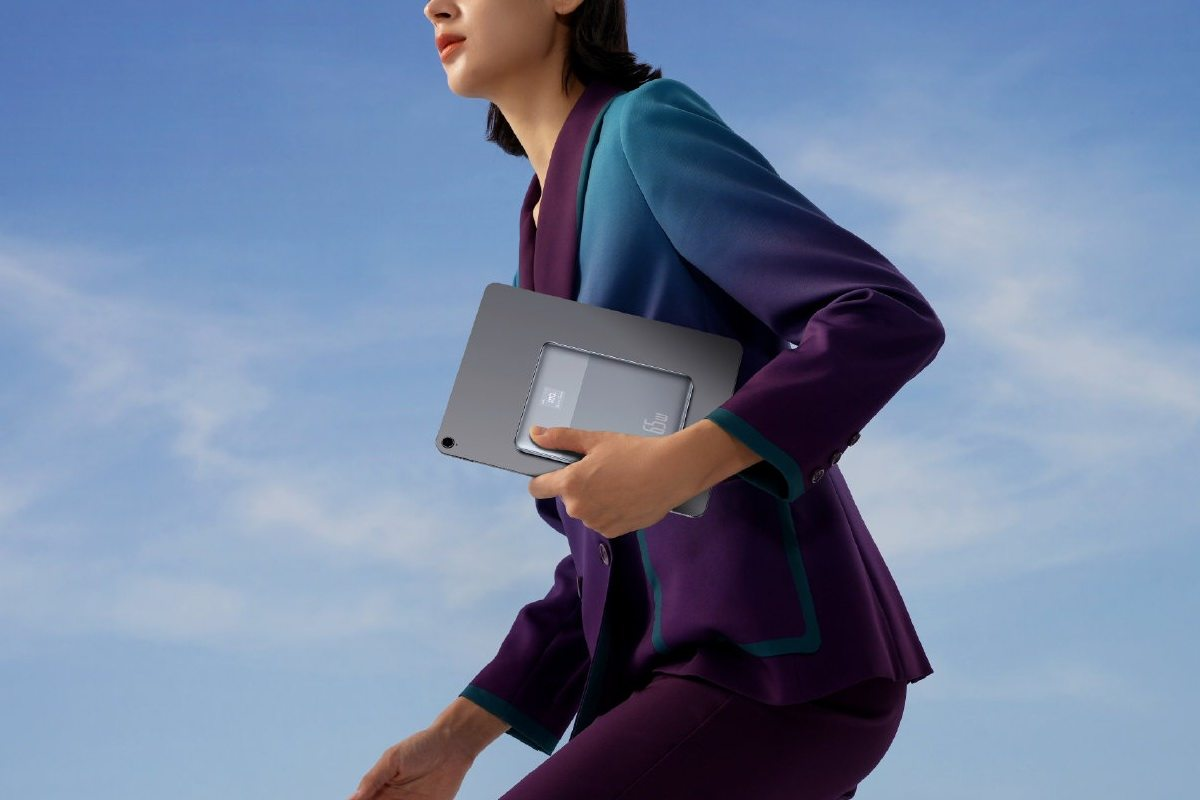 The most significant highlight of the Baseus 140W Blade2 Smart Power Bank is prominently labeled "140W" on its body, signifying its support for the new PD3.1 fast-charging standard. It features a 28V5A PDO, delivering faster charging speeds for devices like the MacBook Pro 16" that support PD3.1. Additionally, it is backward compatible with PD3.0 and other fast-charging protocols. (As shown in the image for the 65W version).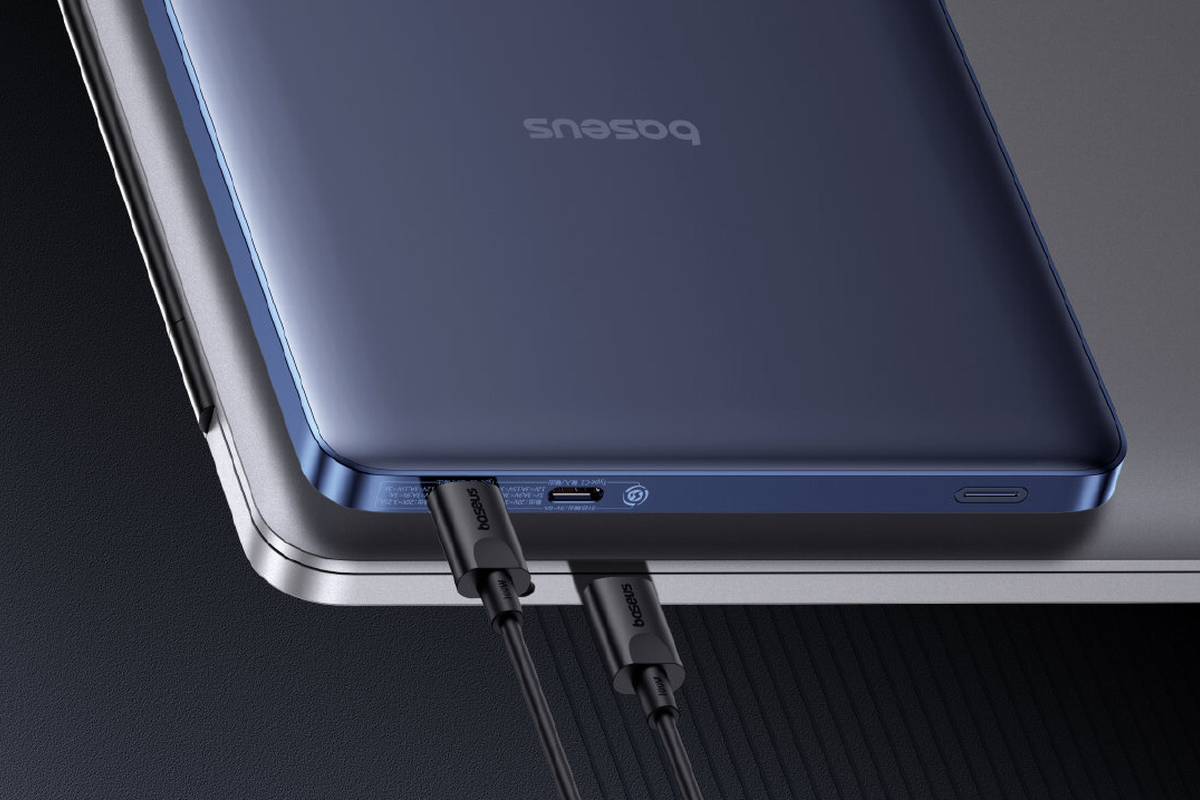 This power bank employs dual-port independent fast-charging technology, where USB-C1 supports 140W fast output and 100W fast input with PD3.1, while USB-C2 supports 30W fast output. When multiple devices are in use, it intelligently adjusts to 100W + 30W, allowing two devices to share fast charging. (As shown in the image for the 65W version).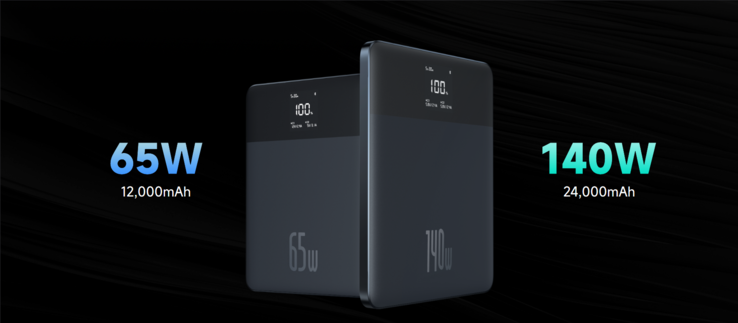 As shown in the figures, the 140W version's battery capacity has been upgraded to 24,000mAh, providing even longer-lasting power compared to the first-generation 20,000mAh model.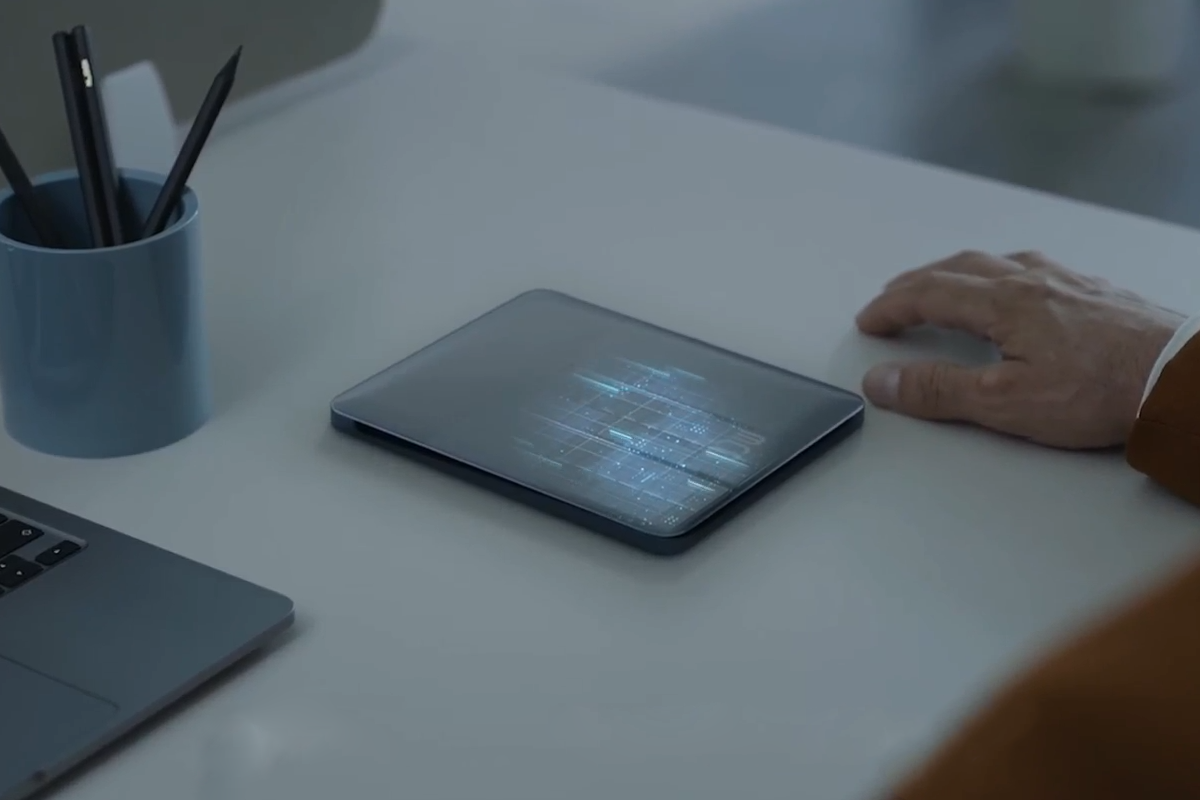 Furthermore, based on the information released, the 65W version utilizes a next-generation silicon-carbon anode battery technology, offering advantages such as higher energy density, more efficient charging, and reduced heat generation. It's reasonable to expect that the higher-spec 140W version will also incorporate this kinds of battery.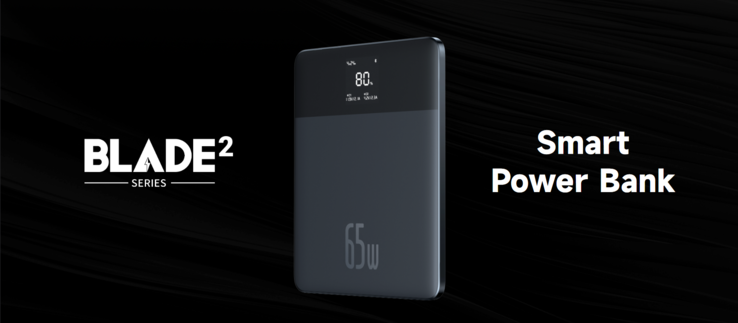 Both models also feature TFT full-color displays, enabling UI customization and real-time display of crucial information like current, voltage, remaining battery life, estimated time to full charge, and battery temperature. They can also be controlled via a smartphone app through Bluetooth connectivity, allowing users to monitor the power bank's status conveniently.
Summary of ChargerLAB
In conclusion, the Baseus Blade Laptop Power Bank family now offers three models: Blade 100W 20,000mAh, Blade2 65W 12,000mAh, and Blade2 140W 24,000mAh. While their capacities and power ratings vary, they all share the ultra-thin design philosophy, making them excellent companions for laptop users on the go.
The Blade2 series, as an upgraded version of the family, features higher energy density silicon-carbon anode batteries, supports power levels up to 140W, and complies with the new PD3.1 universal fast-charging standard. It surpasses the 100W power limit of PD3.0, offering a faster charging experience for devices like the MacBook Pro 16". In terms of interaction, it comes equipped with a multifunctional TFT color screen, offering seamless connectivity with a mobile app, providing real-time access to various charging and discharging parameters and supporting various interactive functions.
Currently, the Blade2 series' pricing and release date are not yet known, but ChargerLAB will continue to keep a close eye on it and provide updates as soon as they become available.
Related Articles: 
1. Baseus Launched 20W Kickstand Magnetic Fast Wireless Charging Power Bank on Amazon
2. Teardown of Baseus 100W Slim Laptop Power Bank (Blade Series)
3. Ultra-thin Design | Baseus Blade Series 100W Power Bank Is Now on Amazon
The article is originally written by @
Joey
posted on Chargerlab. All rights reserved.