Say Goodbye to Power Cables | ASUS Unveils Wireless Graphics Card at Computex 2023
On May 30, 2023, ASUS unveiled the application solution for their hidden connector concept 2.0 computer at Computex 2023 in Taipei. They also introduced a graphics card designed with a "wireless" concept, eliminating the need for power cables and revolutionizing cable management inside computer cases.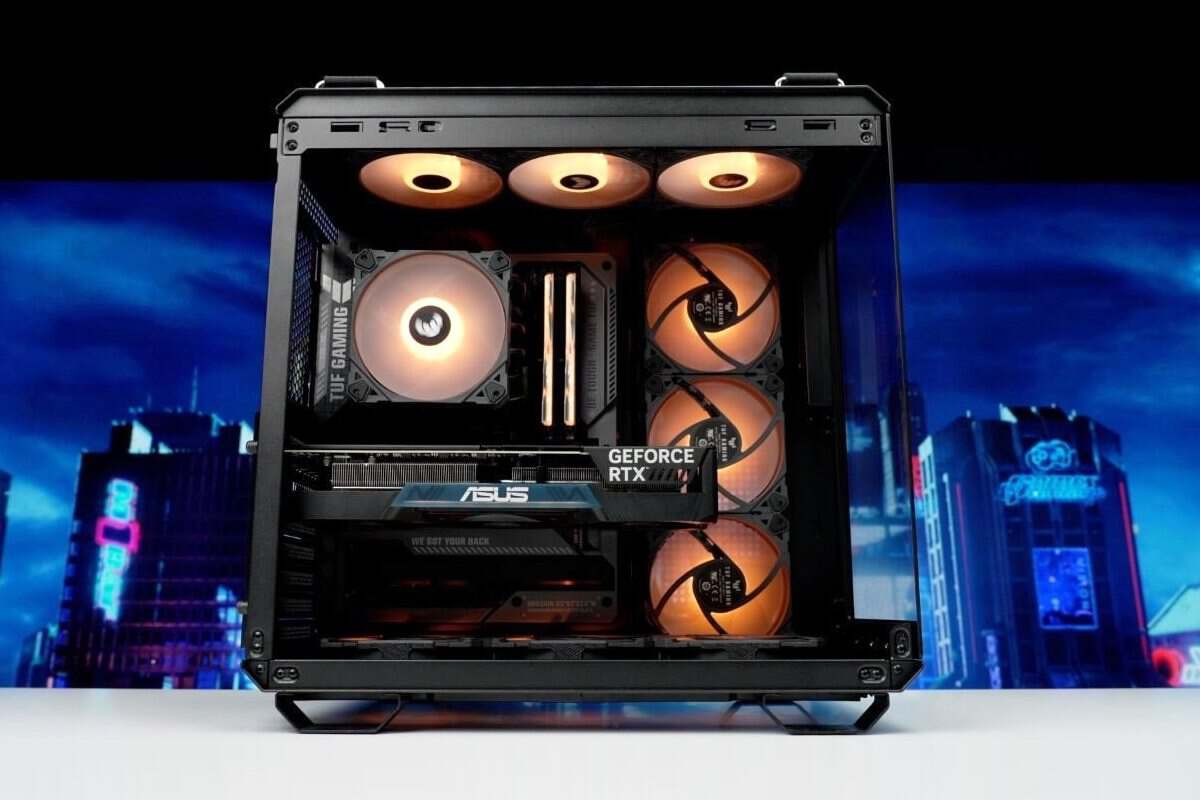 The whole "wireless" system consists of a specially customized RTX4070 graphics card and a TUF GAMING Z790 motherboard, both meticulously redesigned. At first glance, these components may appear similar to their conventional counterparts, as the unique design elements are not immediately apparent.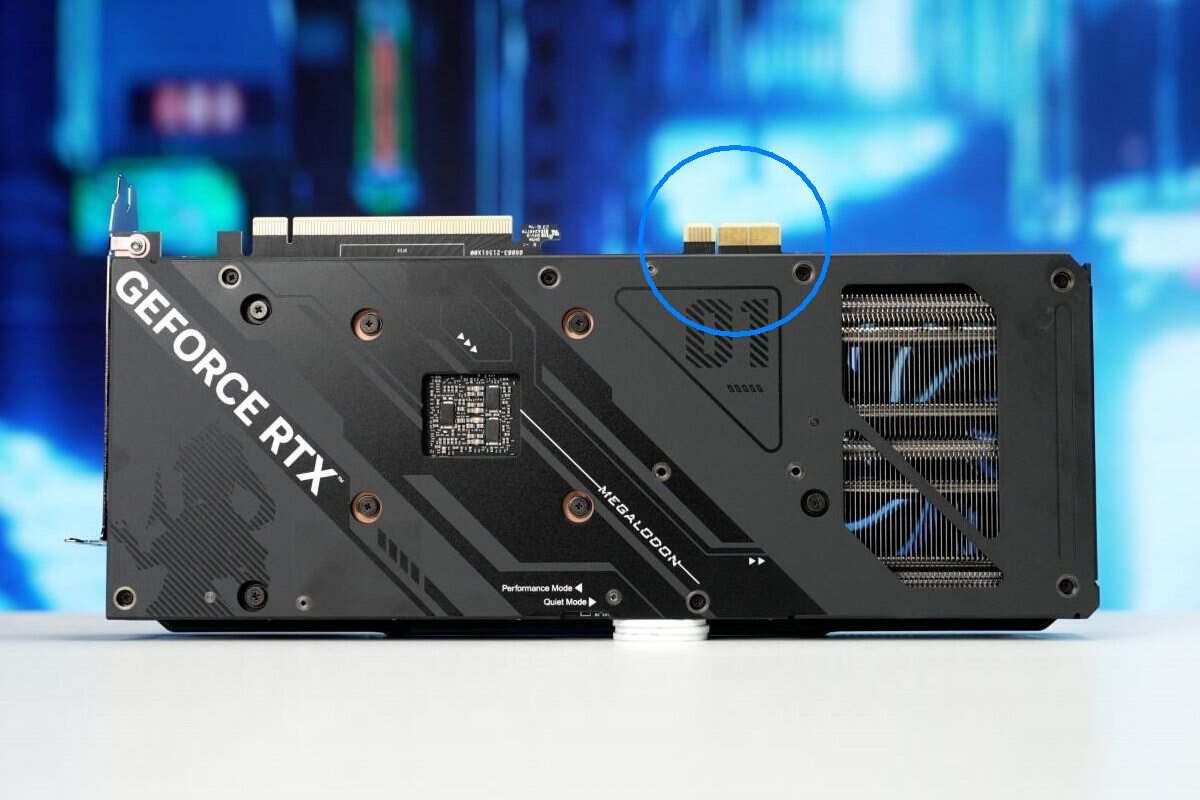 However, upon closer inspection, one can appreciate the thoughtful engineering and attention to detail that has gone into seamlessly integrating the hidden connector technology.
Traditional graphics cards typically have an 8-pin power connector on the side or a new 16-pin power connector from the 40 series. On one hand, especially with the 16-pin power connector, there have been cases of poor contact leading to overheating and damage. On the other hand, dangling power cables are not aesthetically pleasing and can hinder cable management. In this concept graphics card, the original power connector has been eliminated and instead, the connector is located at the bottom of the card, presenting a card-shape gold finger.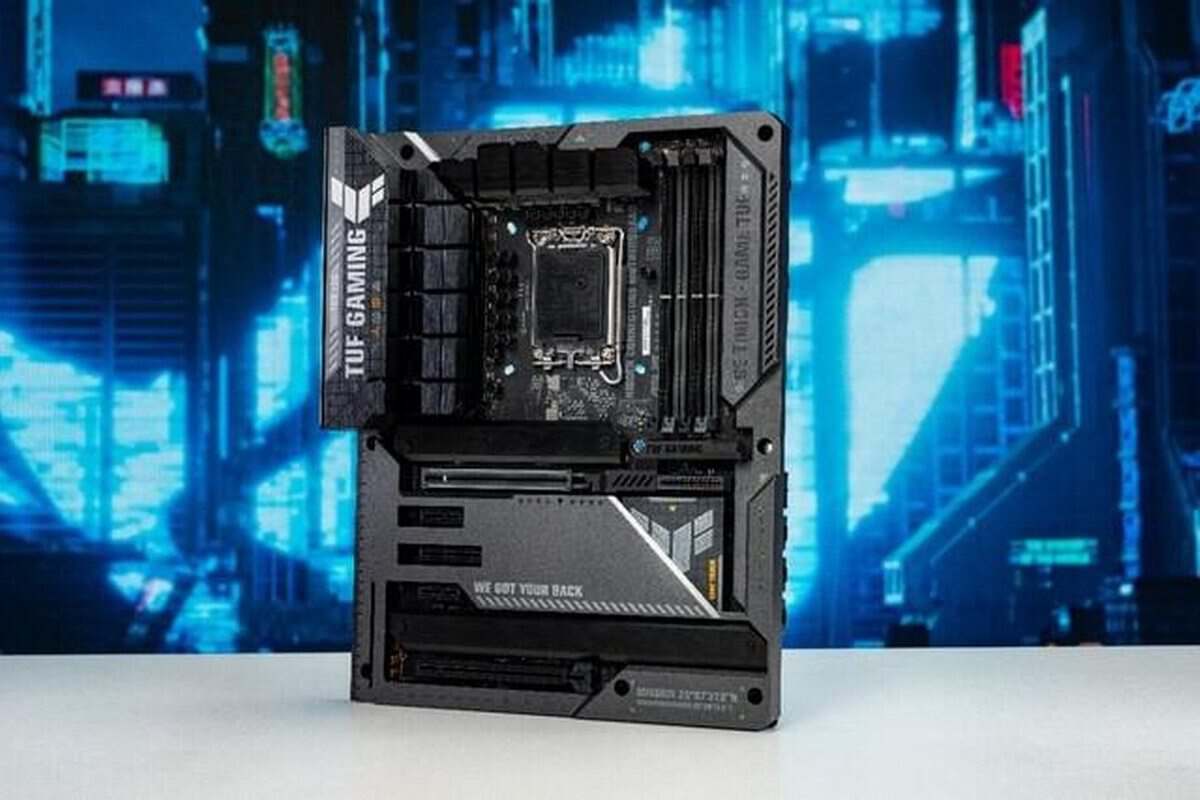 Now, let's delve deeper into the concept motherboard. It showcases an innovative hidden connector concept 2.0 design, revolutionizing the way we perceive traditional motherboard layouts. This design hides all the panel pins, USB sockets, SATA sockets, and even the ATX 24-pin power socket, among others, from plain sight at the front of the motherboard.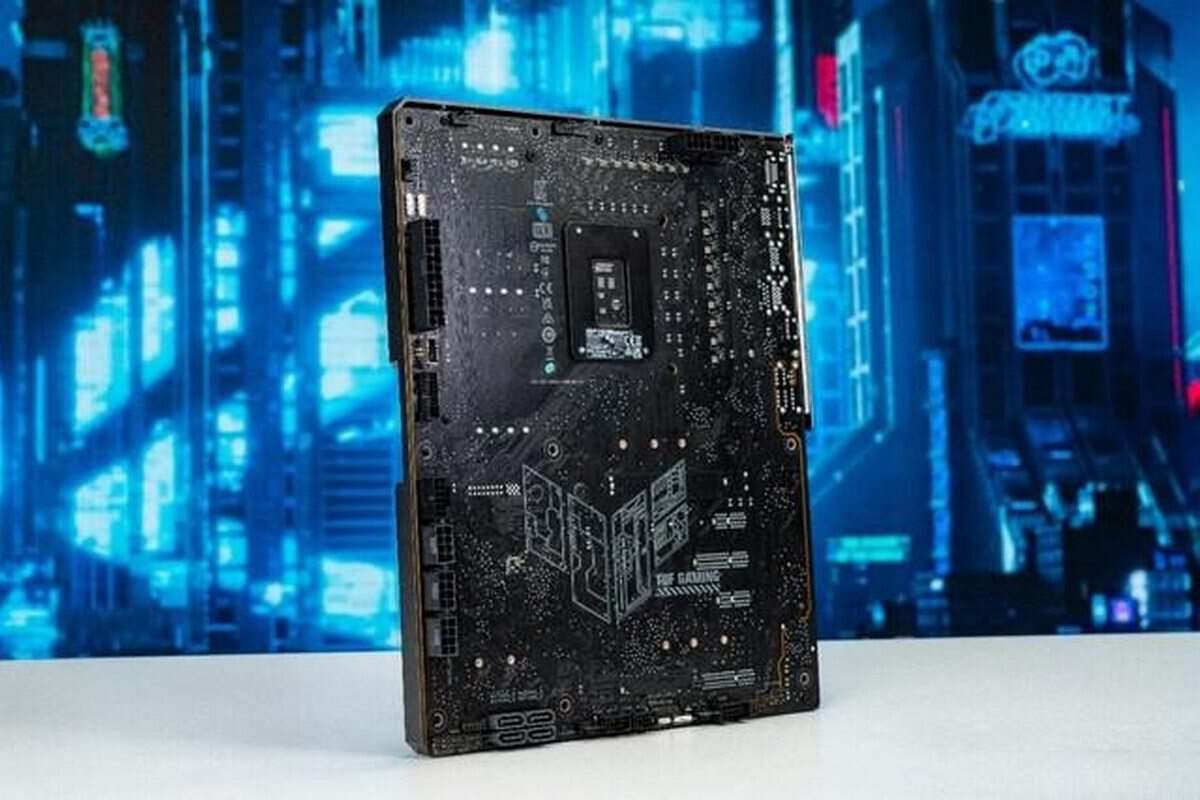 Flipping the motherboard reveals that these interfaces are all located on the back of the board and require a specially designed hidden connector concept case for use. Additionally, we can see that it has added three 8-pin PCI-e power sockets to provide high-power supply to the graphics card. All the discreet transformations enable a cleaner and more streamlined appearance, effectively concealing the underlying advancements that contribute to the system's wireless capabilities.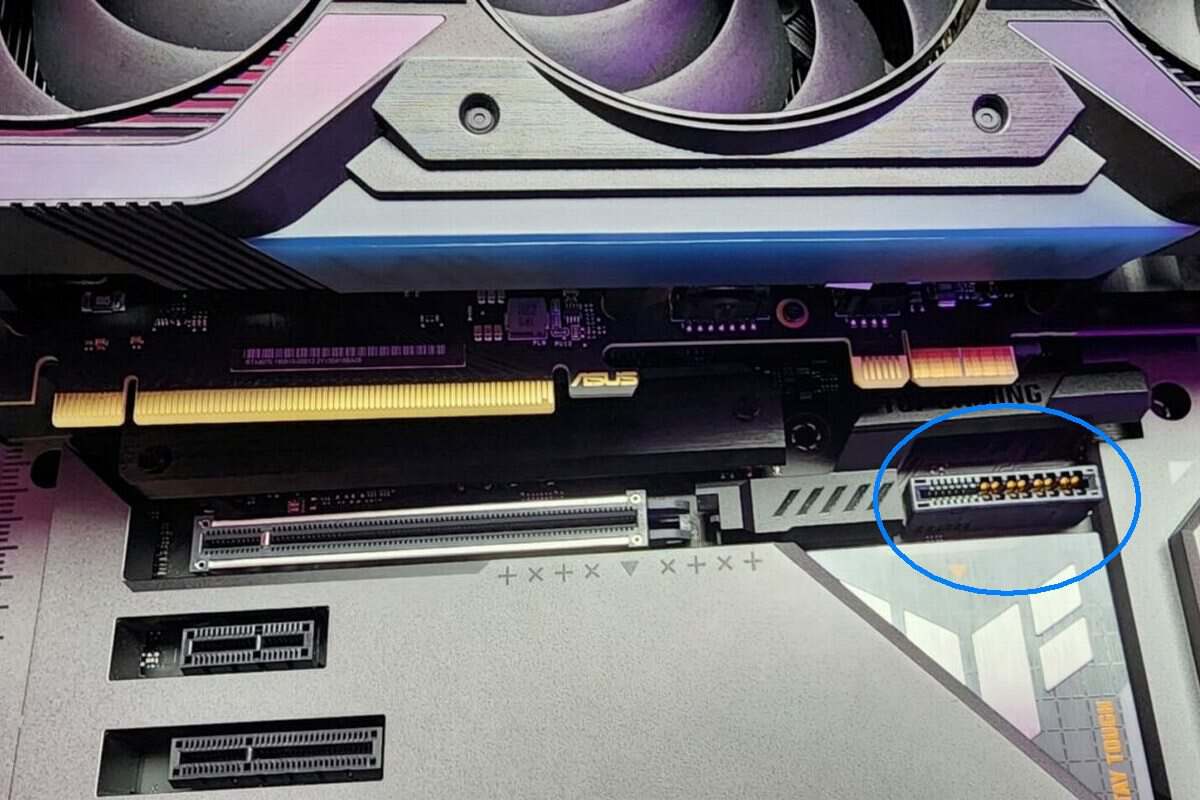 Power slots are also present on the motherboard, with the front half being a traditional PCI-e 16x slot similar to regular graphics cards, while the back half consists of additional power slots. Plugging the graphics card into the motherboard enables power transmission with ease.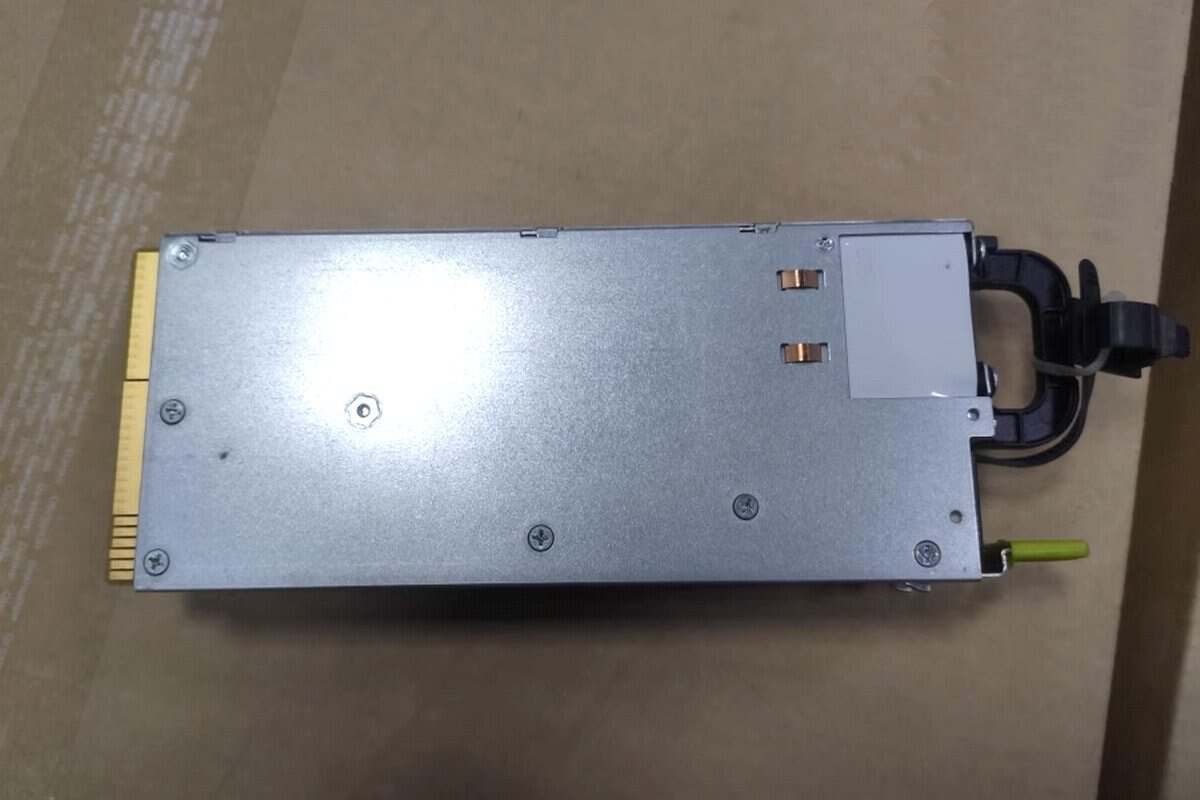 This slot-type power interface is actually something ChargerLAB has encountered before and is often seen in server power supplies. It facilitates easy insertion, removal, and maintenance, ensuring good contact and excellent current-carrying capacity, capable of transmitting power up to 3000W or even higher. The design is already well-established and mature.
Summary of ChargerLAB
In conclusion, the hidden connector concept for computer accessories presents both advantages and potential drawbacks. On the positive side, it offers improved aesthetics by eliminating visible power cables and enhancing the overall appearance of computer systems. It also simplifies cable management, allowing for better organization and potentially improving cooling performance. Additionally, the user-friendly installation of components through slot-based power interfaces is a convenient feature.
However, it is important to consider the limitations as well. Compatibility may be a concern as it requires specific hardware components designed to work together, potentially limiting choices for users. Additionally, the implementation of hidden connectors and specialized components may result in higher manufacturing costs, leading to increased prices for consumers.
Overall, it is prudent to approach hidden connector-based computer accessories with an optimistic outlook. The concept introduces many significant advantages, which can contribute to a cleaner and more organized workspace. While there may be concerns regarding compatibility and potential costs, it is important to recognize that technological advancements and market demand can address these issues over time.
Related Articles: 
1. New Gamer on the Block | ASUS Launched the Rog Ally Handheld Gaming Console
2. Unleashing the Power of Gaming | ASUS Launched ROG Phone 7 Series
3. Computer Case With 60W Fast Charging: Meet the ROG Hyperion GR701
The article is originally written by @
Joey
posted on Chargerlab. All rights reserved.