50% Discount of IDMIX 100W 3C1A GaN Charger at Amazon
Nowadays, we will have lots of electronic devices, like notebooks, tablets, mobile phones, headphones, and other digital products. So, there will have a big problem, how to carry them around when you travel. Many people will usually use the original charger inside the box, but if we take 4-5 chargers in our luggage, I'm afraid the whole trip will be a disaster. So, today, I want to introduce the IDMIX 100W 3C1A GaN Charger to all of you.
1. Design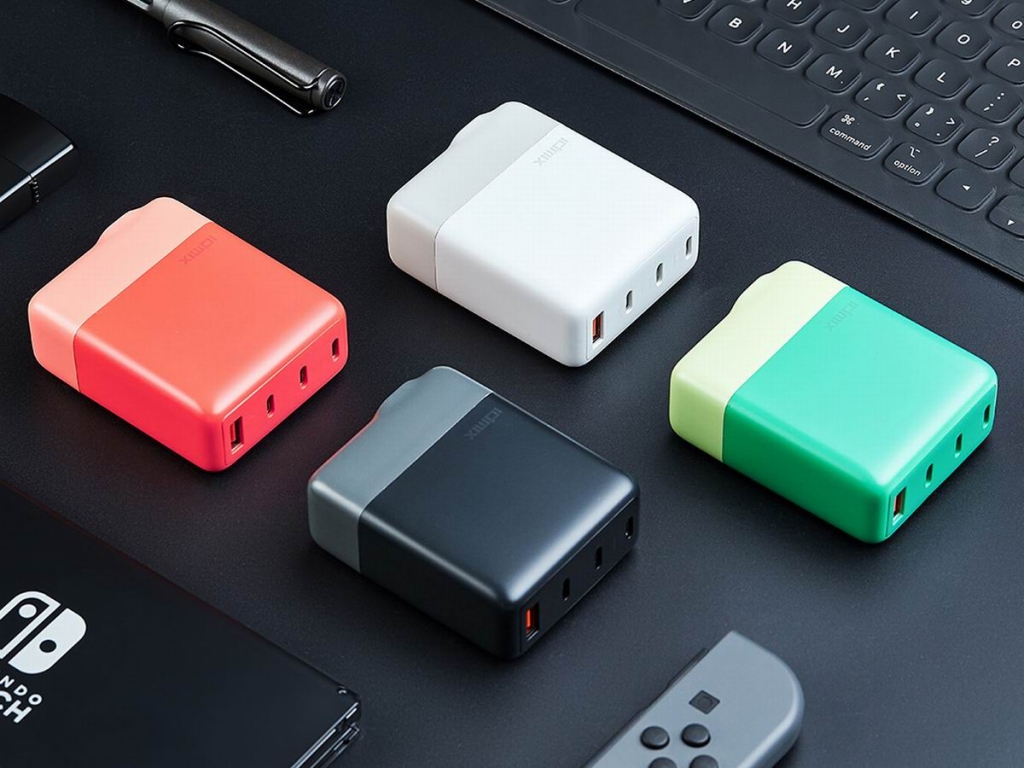 Most chargers we can see in the store are traditional black and white colors, which look boring. The IDMIX 100W GaN charger adopts an excellent colorful design. There are four different colors: orange and red, white and light gray, dark green and green, black and space gray. You can choose any color you'd like.
2. Four Ports for Multi Devices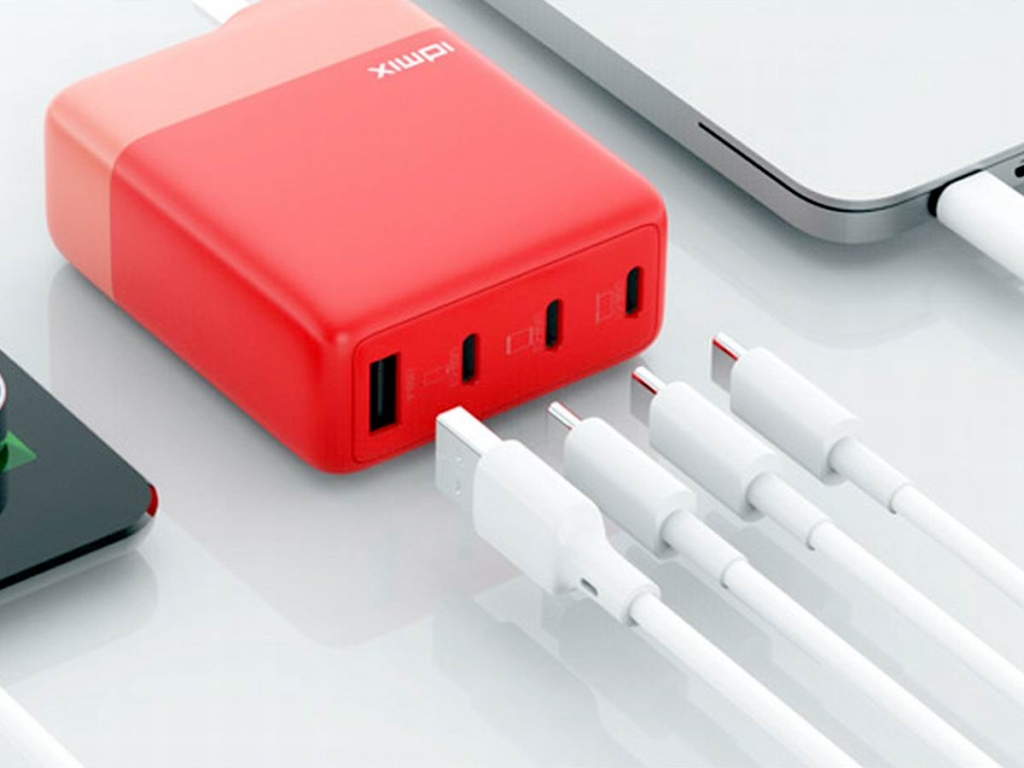 In the future, most of electronic products will use USB-C port to support fast charging. The IDMIX 100W GaN charger has 3 USB-C output ports, which is very friendly to devices that support PD fast charging. For more compatibility, IDMIX is also equipped with a USB-A output port, and you can use it on old devices.
USB-C 1 and USB-C 2 port support 100W maximum power output when you use it alone. It's not a problem even when charge the Macbook Pro 16 inches.
The USB-C 3 output power is 20W, which meets the requirements of iPhone 12 fast charging. It can charge 50% of iPhone 12 in 30 minutes.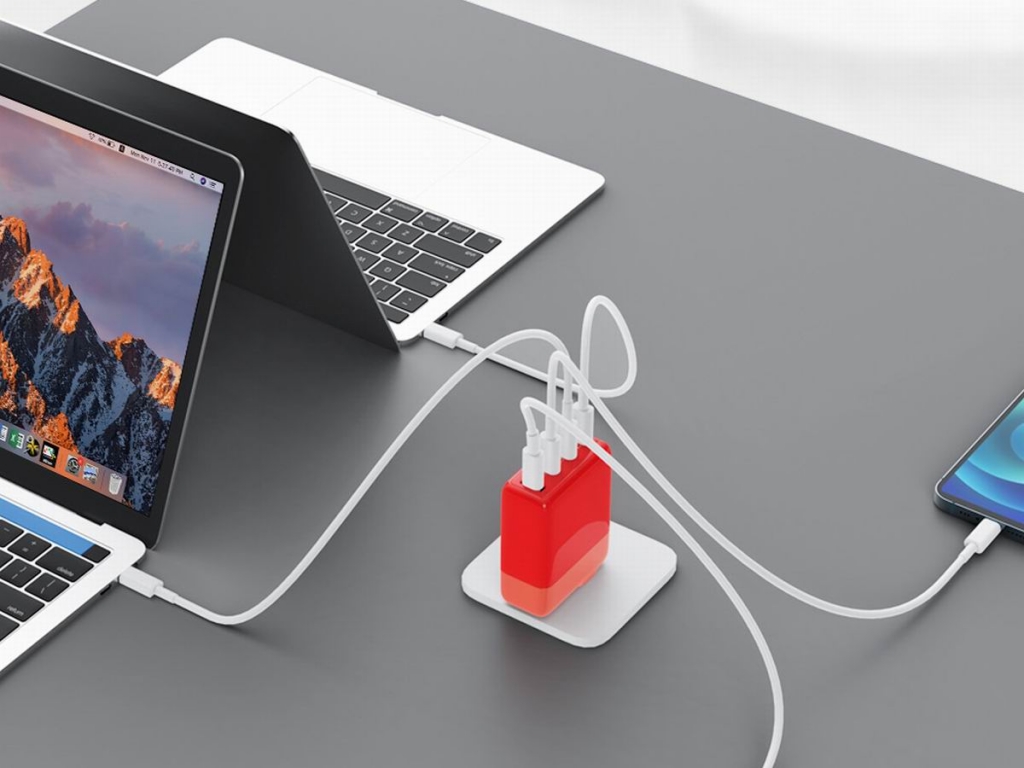 3. Powerful Output Performance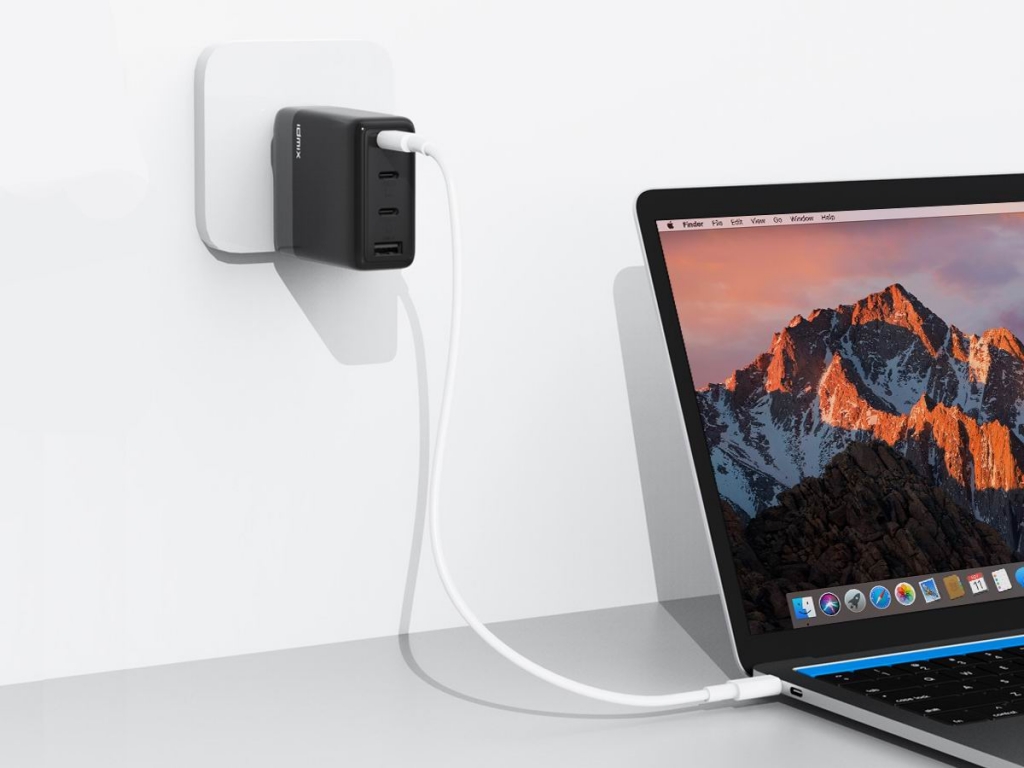 The IDMIX 100W GaN charger has a peak output power of 110W. As a multi-port charger, it can adaptively and intelligently adjust the output power strategy when facing different output, such as 100W, 60W+30W, 60W+22.5W, 60W+30W+22.5W, 45W+30W+5V4A.
4. GaN Technology Makes Charger Smaller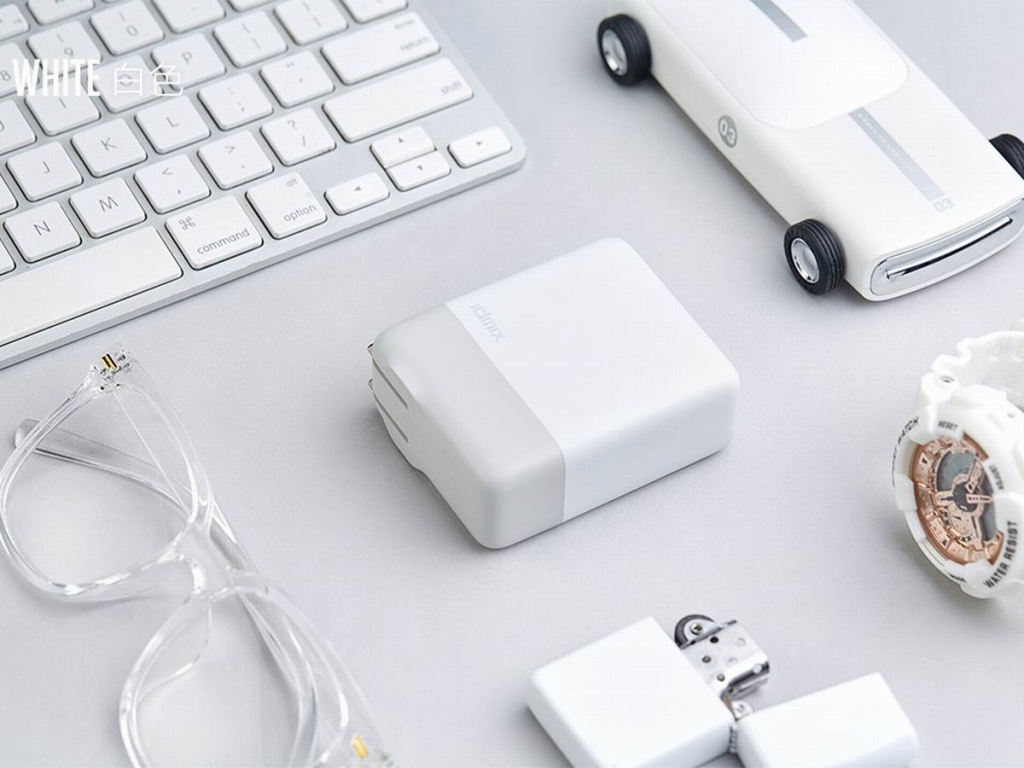 IDMIX 100W 3C1A charger is made of SiC and GaN components. GaN is a third-generation semiconductor material. In the case of the same size, the output power of GaN chargers is increased three times and can achieve better performancecompared to traditional chargers. And that would be the reason why IDMIX GaN Charger can support 100W output in such a small size.
5. Friendly for Travel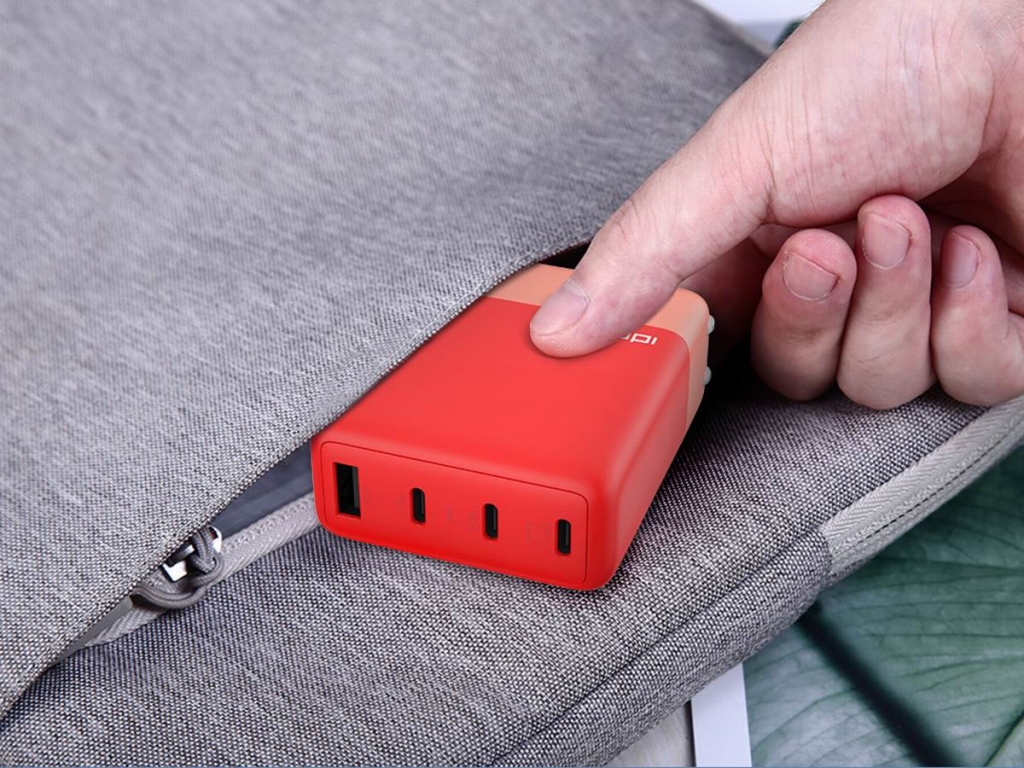 Compared to carrying multiple chargers, the IDMIX 100W GaN charger can charge four devices at the same time. So, the luggage can be smaller and lighter. The IDMIX 100W GaN charger measurements are 76mm x 61.5mm x 30mm, and the size is 140.22 cm³, which is close to the Apple 61W charger. So, the small size makes the power density of the charger reached to 0.71W/cm³, which is higher than Apple's 96W (0.52W/cm³).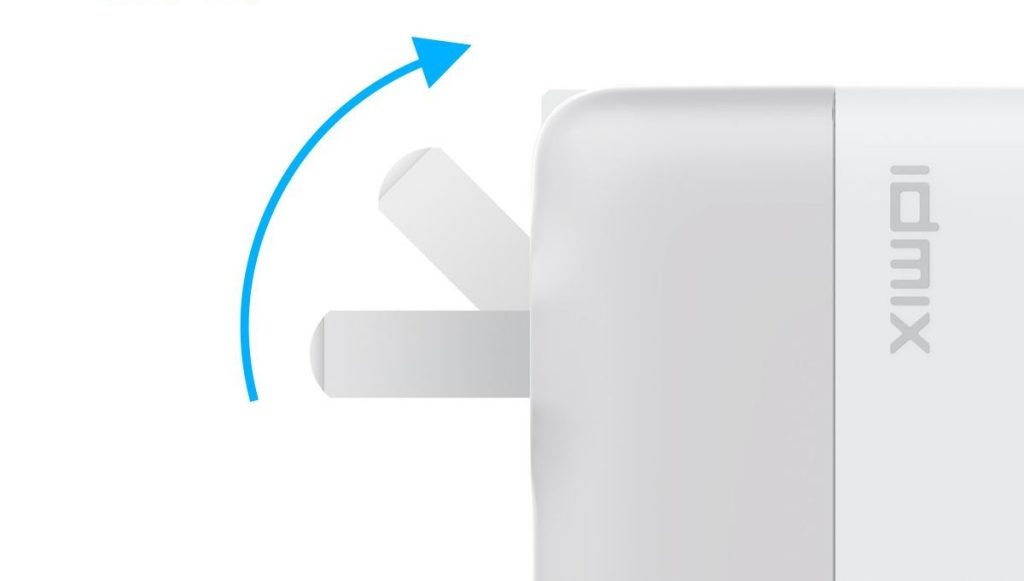 To make it easier for users to take it when traveling, the IDMIX 100W GaN charger adopts a foldable pin design, which can be stored in the shell to avoid scratching with luggage. And it is suitable for the 100-240V 50/Hz global power grid. You can use it in different countries and regions.
Promotion Information Provided by ChargerLAB
This fantastic product now has a perfect price. You can click the following button and Enter code IDP10050 at checkout. Just pay $25, you can get it. If you're interested in it, do not hesitate.
Note: ChargerLAB is reader-supported. Our editors independently research, test, and recommend the best products. We may earn commissions on purchases made from links on our site.
The article is originally written by @
Yi
posted on Chargerlab. All rights reserved.