New Gamer on the Block | ASUS Launched the ROG Ally Handheld Gaming Console
The Nintendo Switch, with its underpowered performance, is no match for the new wave of handheld gaming devices led by Steam Deck. These devices offer players the chance to enjoy AAA games on the go and have sparked a surge in popularity for Windows-based handhelds. ASUS recently launched its first Windows handheld, the ROG Ally, which is available for pre-order on BestBuy's website. The company even had well-known YouTubers like Linus Tech Tips and Dave2D try out the engineering units for the ROG Ally. It's important to keep in mind that the following specs only apply to the engineering units and may not be indicative of the final product.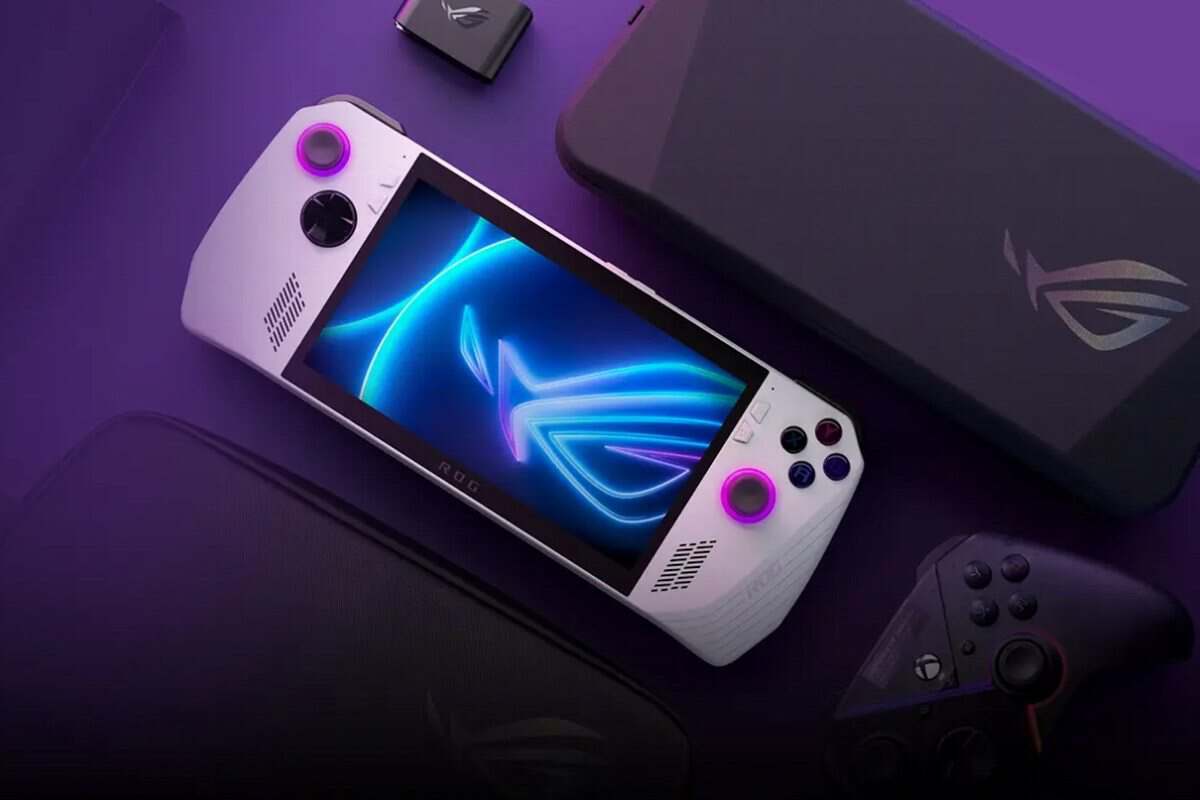 The ROG Ally runs on Windows 11 and boasts better compatibility compared to the Linux-based Steam Deck on games and softwares. It features a white paint job with a classic Xbox controller layout, complete with two integrated RGB-lit joysticks, a D-pad, and four action buttons (XYAB). The dual speakers are located at the front, while the screen-to-body ratio is slightly larger than that of the Steam Deck.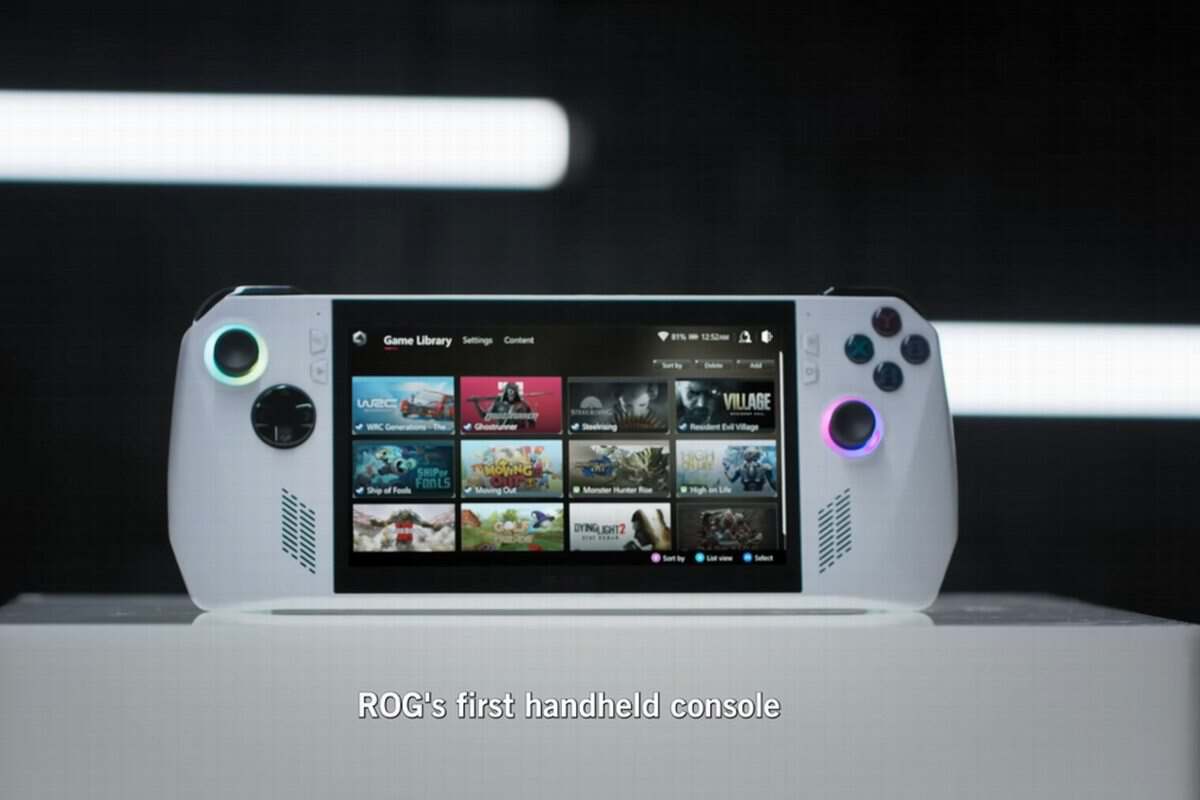 In terms of size, the ROG Ally is smaller than the Steam Deck. The latter comes with a 7-inch screen with a resolution of 1280x800 and a 60Hz refresh rate, with a 16:10 aspect ratio. In contrast, the former has a 7-inch screen with a resolution of 1920x1080 and a refresh rate of 120Hz, with a 16:9 aspect ratio. Additionally, the ROG Ally outshines the Steam Deck in brightness, with a maximum brightness of 500 nits compared to the Steam Deck's 400 nits. Due to the small size of handheld devices, modern AAA games can only be played at lower resolutions, such as 800p or below. Achieving the 120 frames per second required by 120Hz is difficult, making brightness a crucial factor.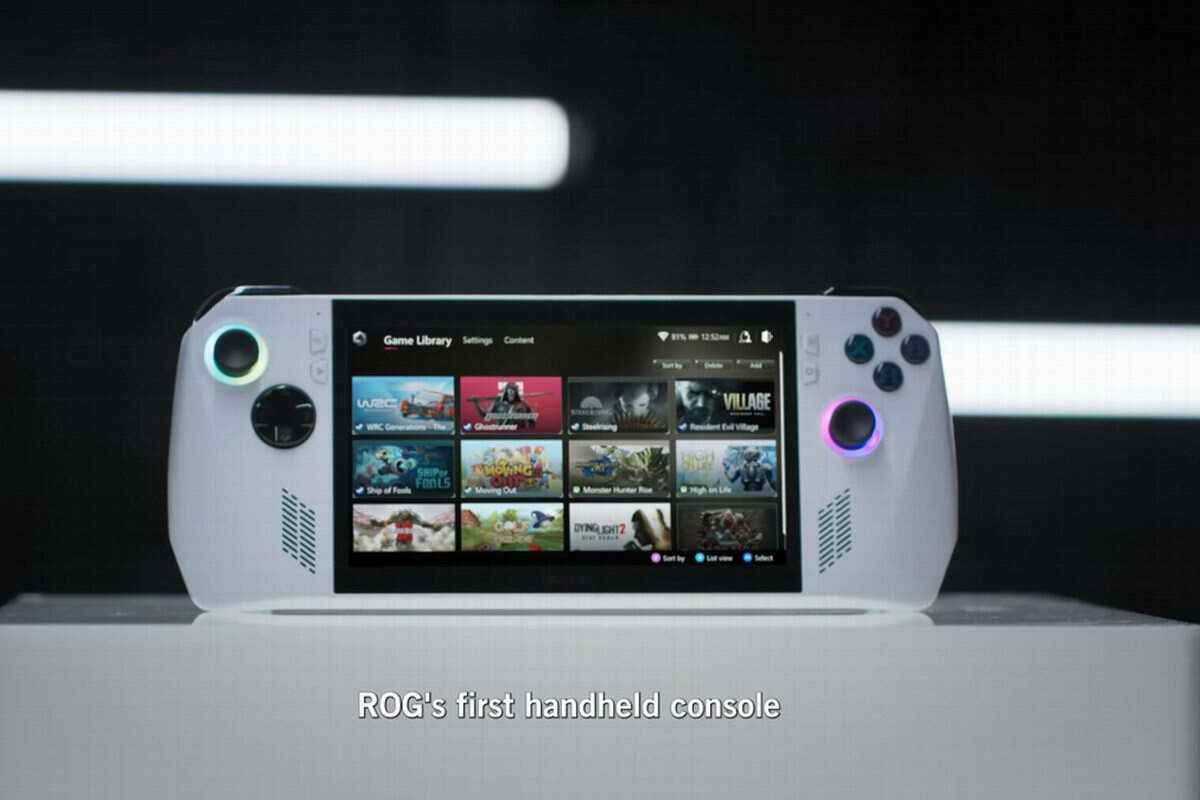 Regarding performance, we don't know the specific model yet, but according to the available information, the ROG Ally is equipped with a custom AMD APU using 4nm process Zen4 RDNA3. The power consumption is relatively low, and according to ASUS, at 15W, the ROG Ally is up to 50% faster than the Steam Deck, and at 35W, it's double the performance.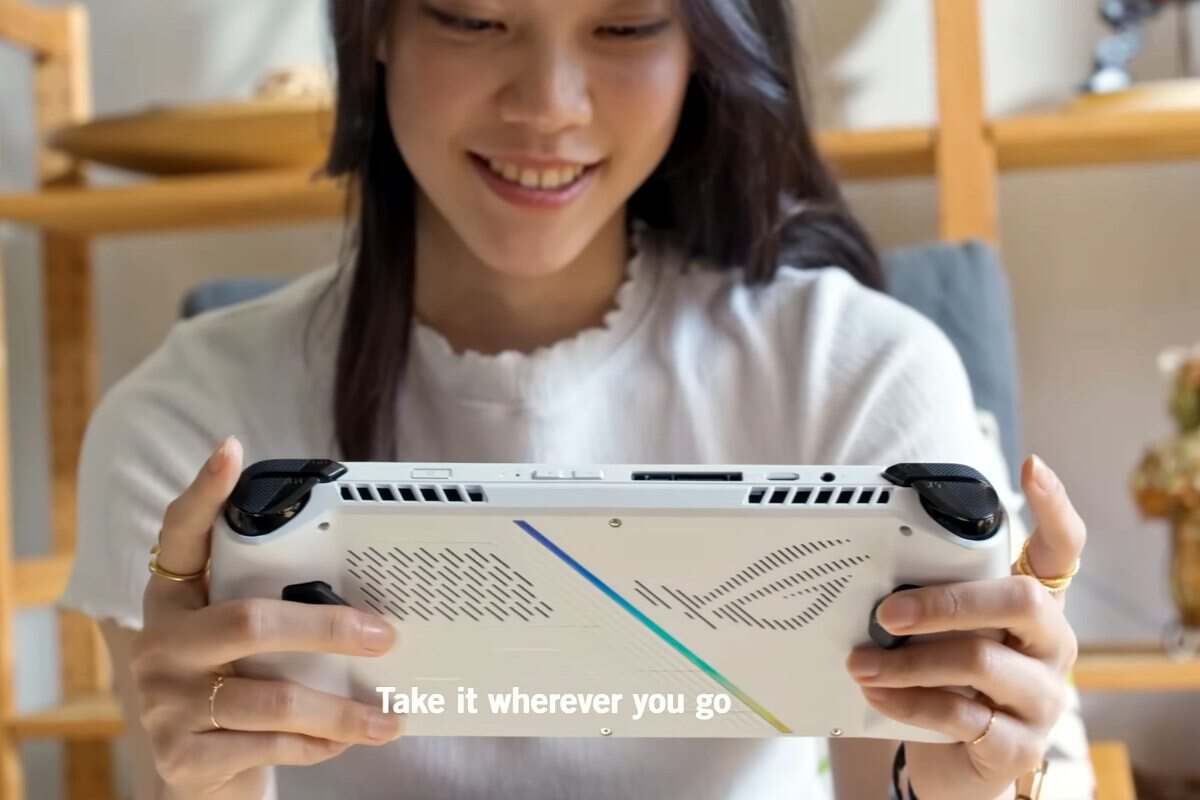 All of the ROG Ally's interfaces are located on top, including the power button, volume button, XG Mobile connector, TF memory card slot, and 3.5mm audio jack. The back has two intake fans and a top exhaust design, with additional shoulder and back buttons for enhanced gameplay control.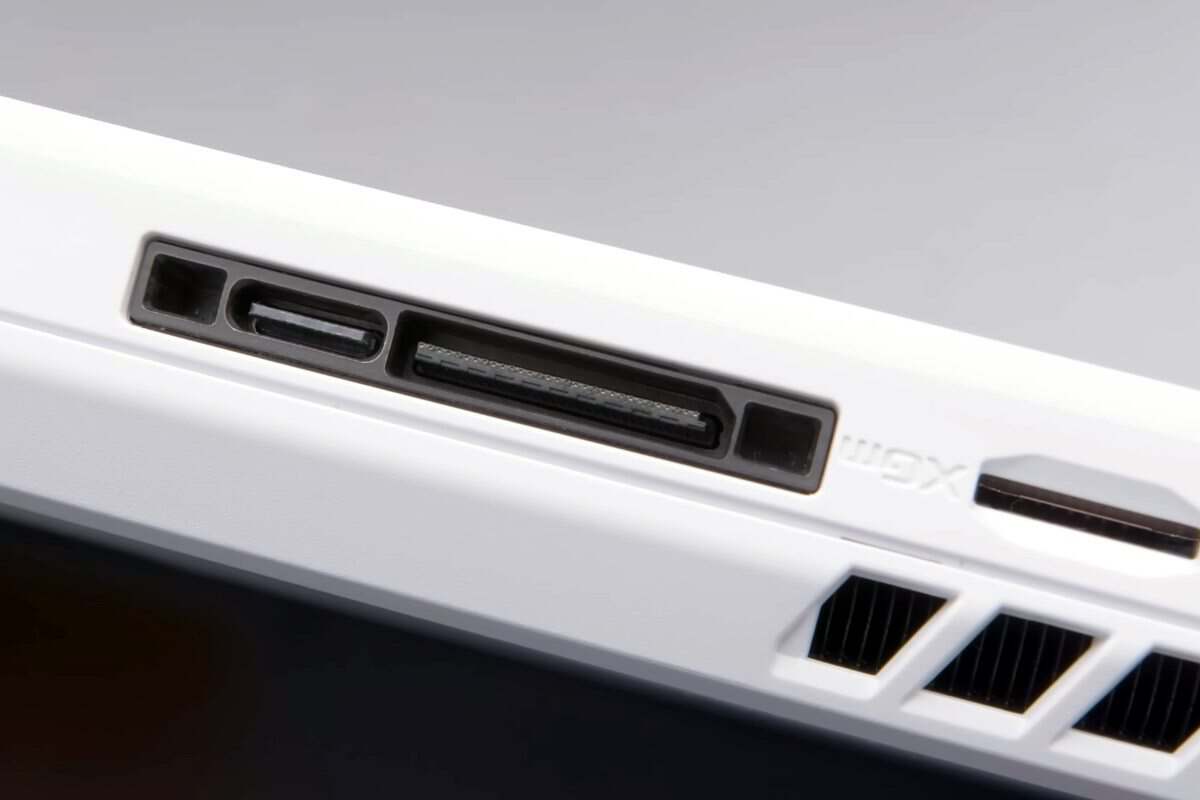 The XG Mobile connector is a high-speed external connection port developed by ASUS for mobile devices. It consists of a USB-C port and a special slot combination, allowing for separate use of the USB-C as well as charging port for the ROG Ally.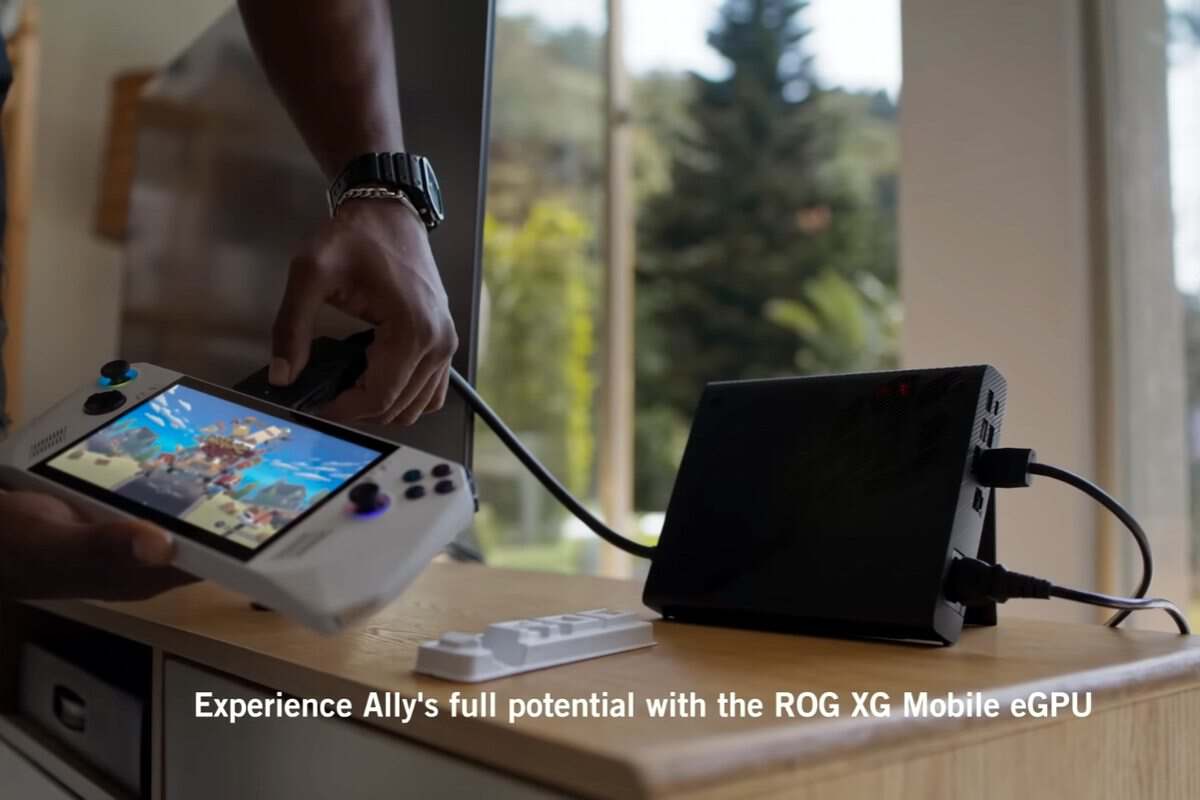 The special connector on the other side of the XG Mobile connector provides a PCIe 3.0 X8 high-speed data channel, which can connect to an external XG Mobile graphics card expansion dock. Its bandwidth is higher than Thunderbolt, supporting up to RTX 4090 MOBILE graphics card and giving the handheld device performance comparable to that of a top-level desktop PC. Additionally, the XG Mobile graphics card expansion dock supports one-cable communication with HDMI, DP, RJ45, USB-A, and other expansion ports, as well as reverse charging.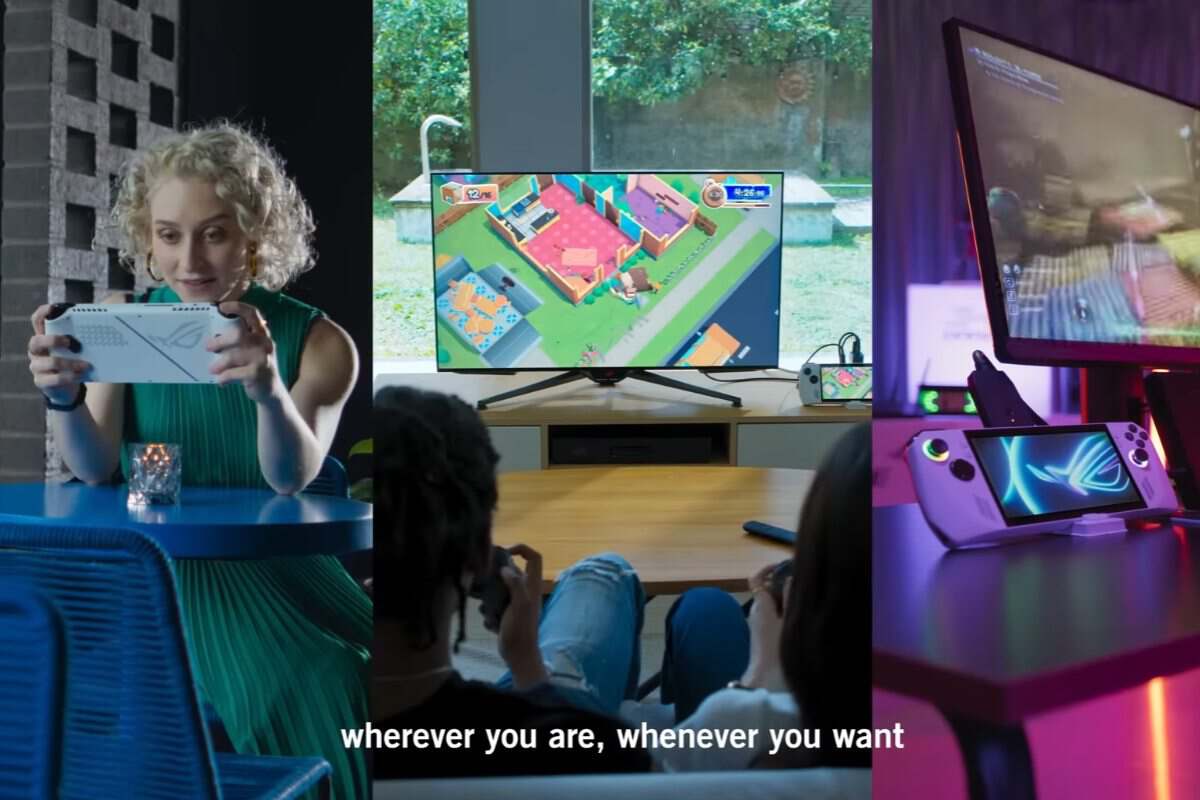 The ROG Ally supports multiple gaming modes, allowing for handheld play, wireless controller play on a TV, or connecting to the XG Mobile graphics card expansion dock for more powerful performance, high frame rate AAA gaming.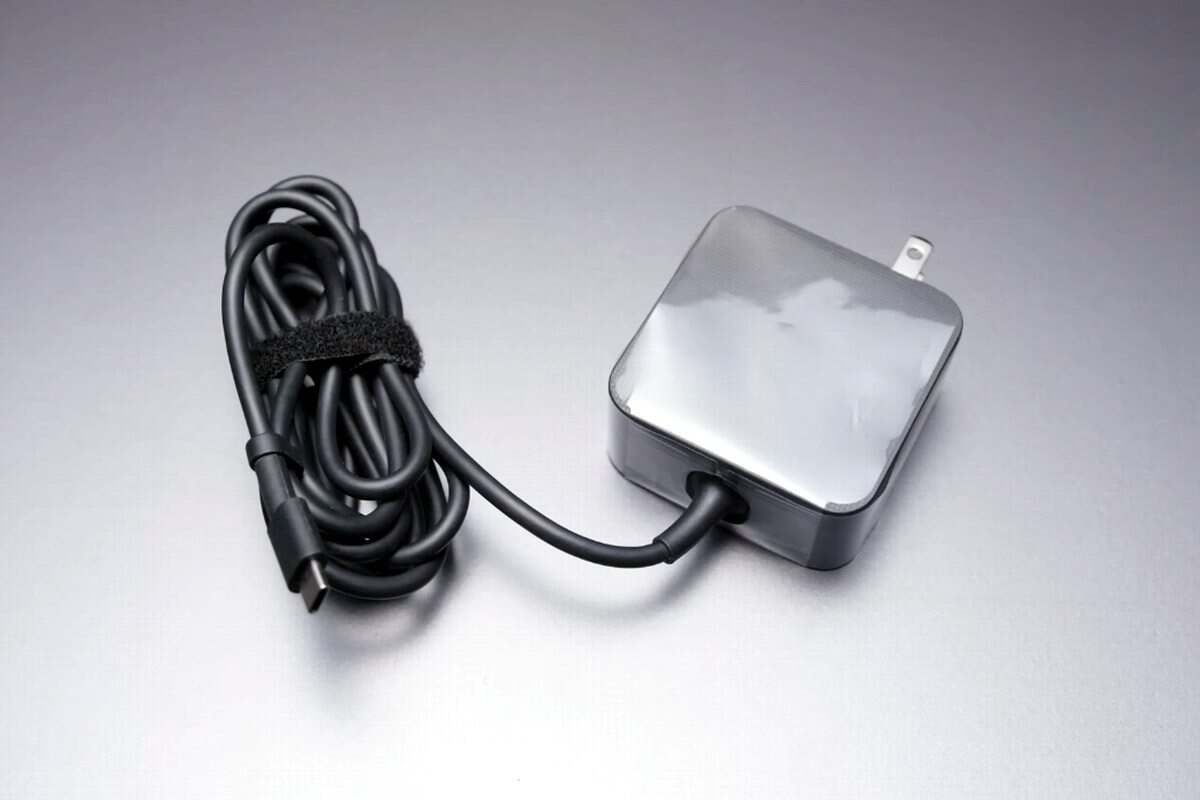 The ROG Ally comes with a 65W USB-C power adapter with a fixed plug design, while the Steam Deck is equipped with a 45W power adapter. The former should charge faster than the latter.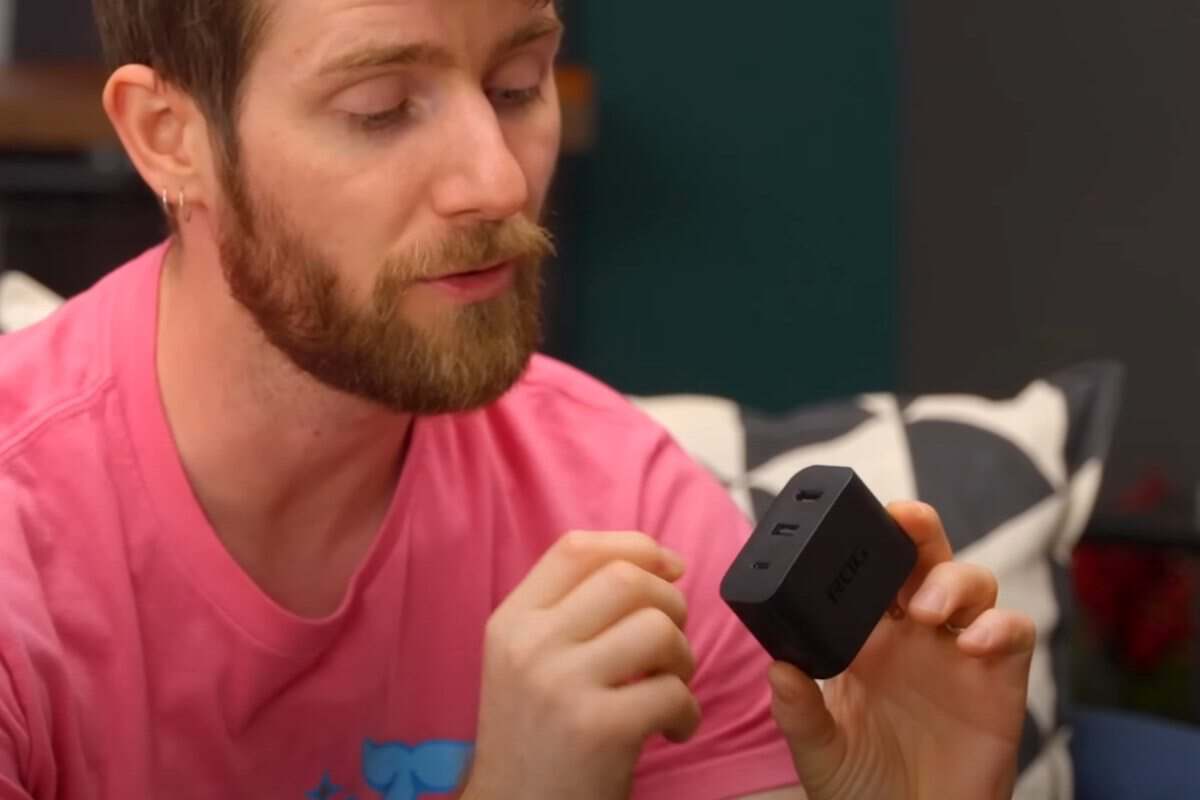 Furthermore, ASUS has also revealed an unreleased ROG multifunctional charger featuring a full-featured USB-C port for upstream connection to the ROG Ally, providing feature such as charging, video and data transmission; a USB-A port which can connect accessories like connectors; and an HDMI port for screen projection on a TV.
Summary of ChargerLAB
In the current age of widespread cryptocurrency mining, the PC DIY market has seen a slump lasting several years, causing many hardcore PC gamers to abandon the practice of upgrading their hardware such as graphics cards altogether. Instead, these players have flocked to other areas such as gaming consoles, handheld devices, and even mobile gaming, which have become integral to the thriving handheld gaming market.
ASUS has recently joined the handheld gaming market with its new ROG Ally, boasting compatibility with the advanced Windows 11 operating system, a formidable Zen 4 processor, a sleeker design than the popular Steam Deck, improved double-fan cooling, speedy fast charging capabilities, and an XG Mobile connector that allows users to connect external graphics cards - all of which gives it a distinct edge over its competitors in this field.
Currently, the ROG Ally is only available for pre-order at BestBuy, and both its official release date and price are yet to be announced. Given ROG's reputation as a high-end brand, it is unlikely to come cheap. Nevertheless, as avid gamers, we remain optimistic and eagerly anticipate the arrival of this exceptional product amidst the ever-increasing competition within the handheld gaming industry.
1. Review of Asus Adol 100W GaN Charger
2. New Asus Adol 100W GaN Charger Enjoys Quite A Popularity
3. Teardown of ASUS ROG Thor 1600W Titanium Power Supply
本文系作者 @
Joey
原创发布在 Chargerlab。未经许可,禁止转载。