Phison Demonstrates PCIe Gen4, Thunderbolt, and USB3.2 Storage Solutions at USB-PD Asia 2019
As an industry leader in high-performance storage applications, Phison Electronics showcased its PCIe Gen4, Thunderbolt, and USB3.2 solutions in Booth F05 at 2019 (Autumn) USB PD & Type-C Asia Expo in Shenzhen, China on August 23, 2019.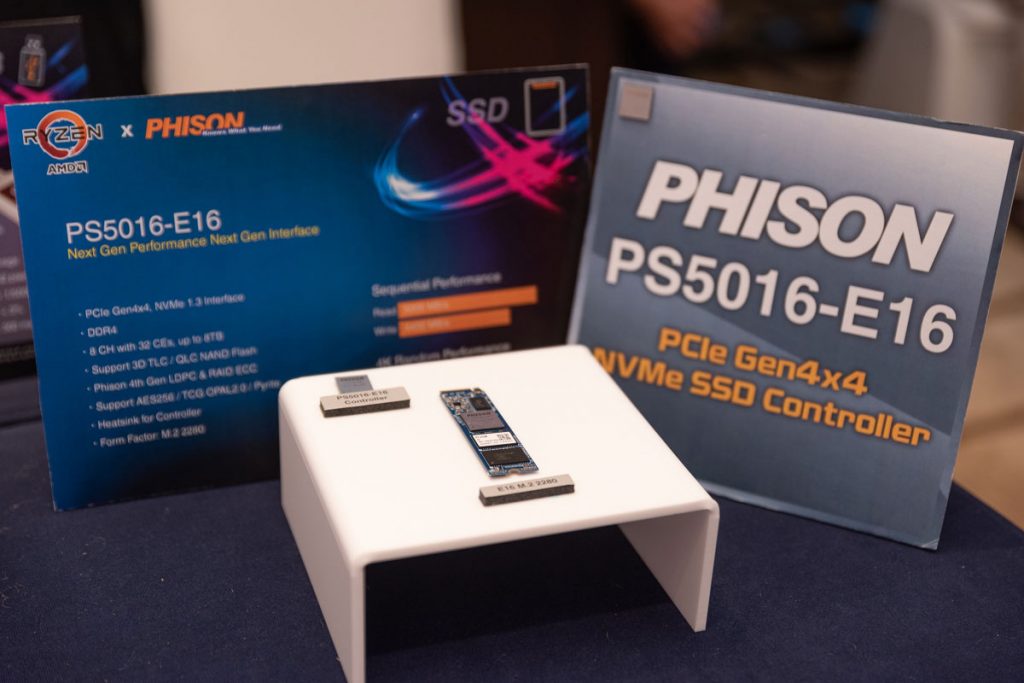 Kuo-Ting Lu, Marketing & BD & PR Manager at Phison, showcased the PS5016-E16 controller, which is the first-and-only PCIe Gen4x4 NVMe SSD solution on the market. The PS5016-E16 controller delivers ultimate performance for the most demanding tasks, while still offers low power consumption. Independent third-party testing has confirmed speeds of 5GB/s sequential reads and 4.4GB/s sequential writes.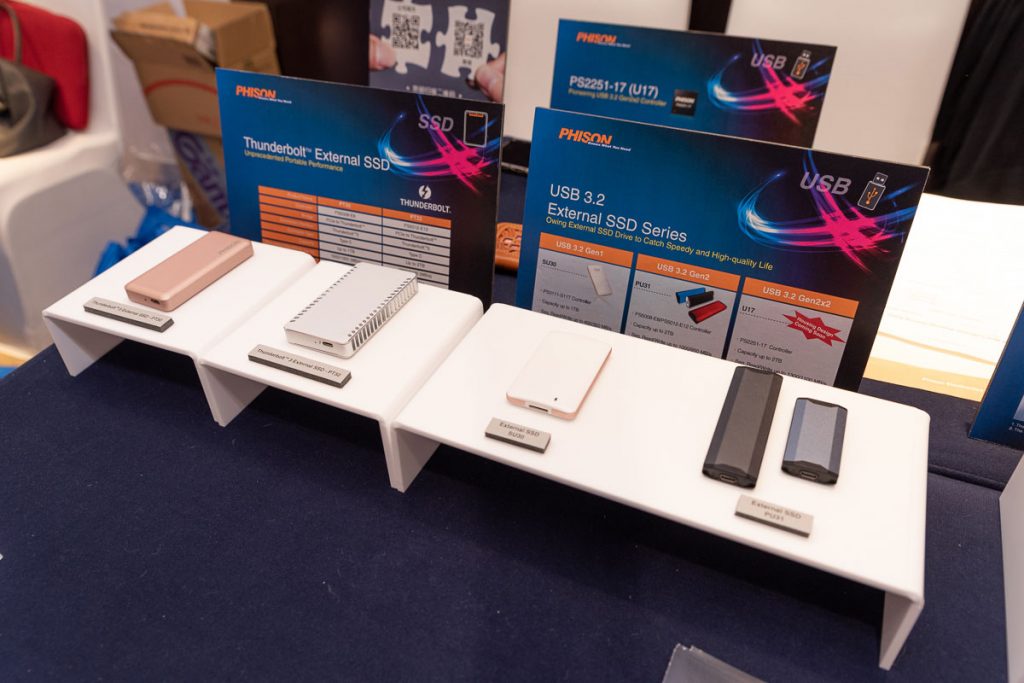 Lu also introduced us to Phison's Thunderbolt and USB3.2 external SSD solutions. Phison's USB3.2 solution has all the USB3.2 standard covered including SU30 for USB3.2 Gen1, PU31 for USB3.2 Gen2, and U17 for USB3.2 Gen2x2 with sequential read/write speed of up to 400/350 MB/s, 1000/950 MB/s, and 1300/1100 MB/s, respectively. On the Thunderbolt side of things, Phison's PT30 Thunderbolt external SSD solution with PS5008-E8 controller offers maximum sequential read/write speed of 1600/1100 MB/s and a maximum capacity of 1TB, and the PT32 Thunderbolt external SSD solution with PS5012-E12 controller offers higher sequential read/write speed at up to 2800/2100 MB/s and a maximum capacity of 2TB.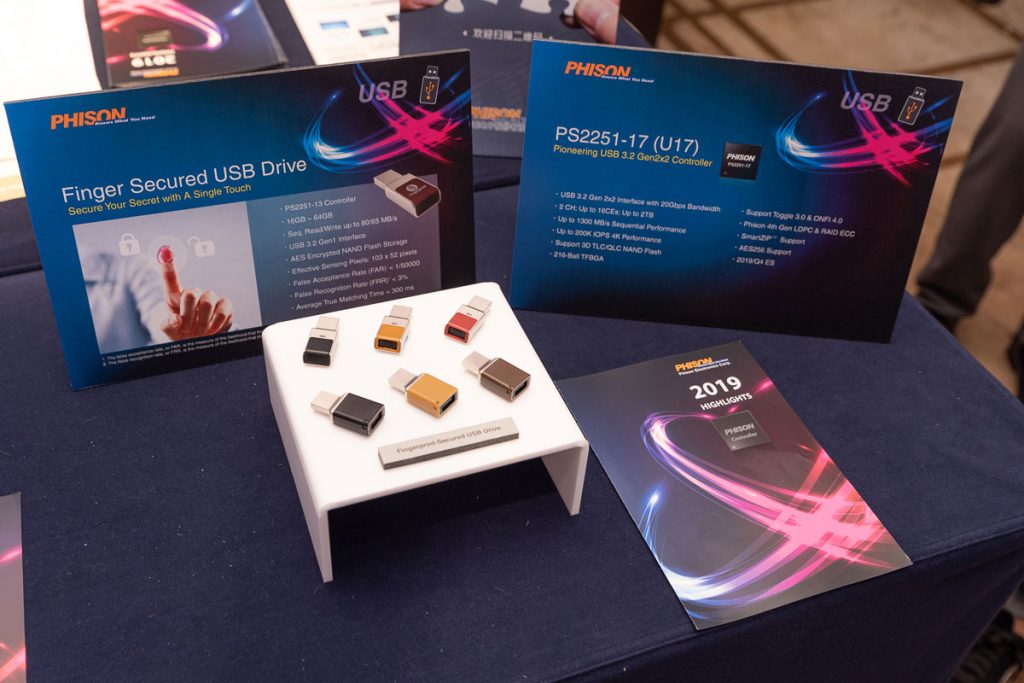 There were also some stylish USB Finger Secured USB drives with fingerprint scanners at the Phison booth. Featuring Phison's PS2251-13 chip, these AES encrypted USB drives were based on USB3.2 Gen1 and support storage space from 16GB to 64GB, with sequential read/white speed of up to 80/65 MB/s.
According to Kuo-Ting Lu, the above-mentioned solutions are all production-ready.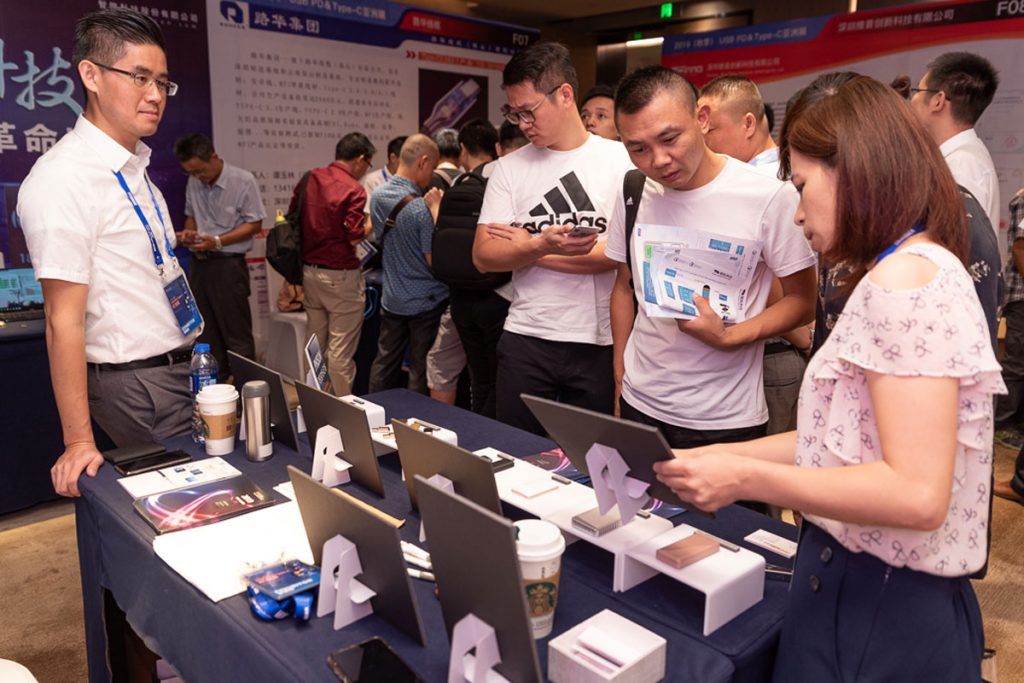 Recently years have seen the rapid progress of Phison's storage solutions with its world's first PCIe Gen4x4 NVMe SSD solution months ahead of its competitors. We hope that with its expanding portfolio of storage solutions, enthusiasts, business users, and average users can all find their perfect fit.

Video:
About Phison
Phison Electronics Corp. (TPEX:8299) is a global leader in NAND Flash controller IC and storage solutions. Phison provides a variety of services from controller design, system integration, IP licensing to total turnkey solutions, covering applications across SSD (PCIe/SATA/PATA), eMMC, UFS, SD and USB interfaces, reaching out to consumer, industrial and enterprise markets. As an active member of industry associations, Phison is on the Board of Directors for SDA, ONFI, UFSA and a contributor for JEDEC, PCI-SIG, MIPI, NVMe and IEEE-SA.

About USB PD & Type-C Asia Expo
In its ninth consecutive year, USB-PD Asia is the largest to promote the fast-charging and peripherals industry, bringing together nearly 100 industry-chain quality suppliers, service providers, and thousands of buyers. Experts are invited to demonstrate the latest technology and application cases on the spot. The 2019 (Autumn) USB PD & Type-C Asia Expo was held on 23rd August 2019, at Floor 1&3, International Conference Center, Unit 4, Building B, Kexing Science Park, Nanshan District, Shenzhen, China.