Replaceable Battery? A Closer Look at the Apple Vision Pro
On June 5th, Apple's WWDC23 took place as scheduled, unveiling updates to three hardware product lines: the 15-inch MacBook Air, Mac Studio, and Mac Pro. Additionally, Apple introduced its first AR/VR headset, the Apple Vision Pro. The rumors of Apple's foray into VR have been circulating since 2015, and after years of planning, the Apple Vision Pro has finally made its debut.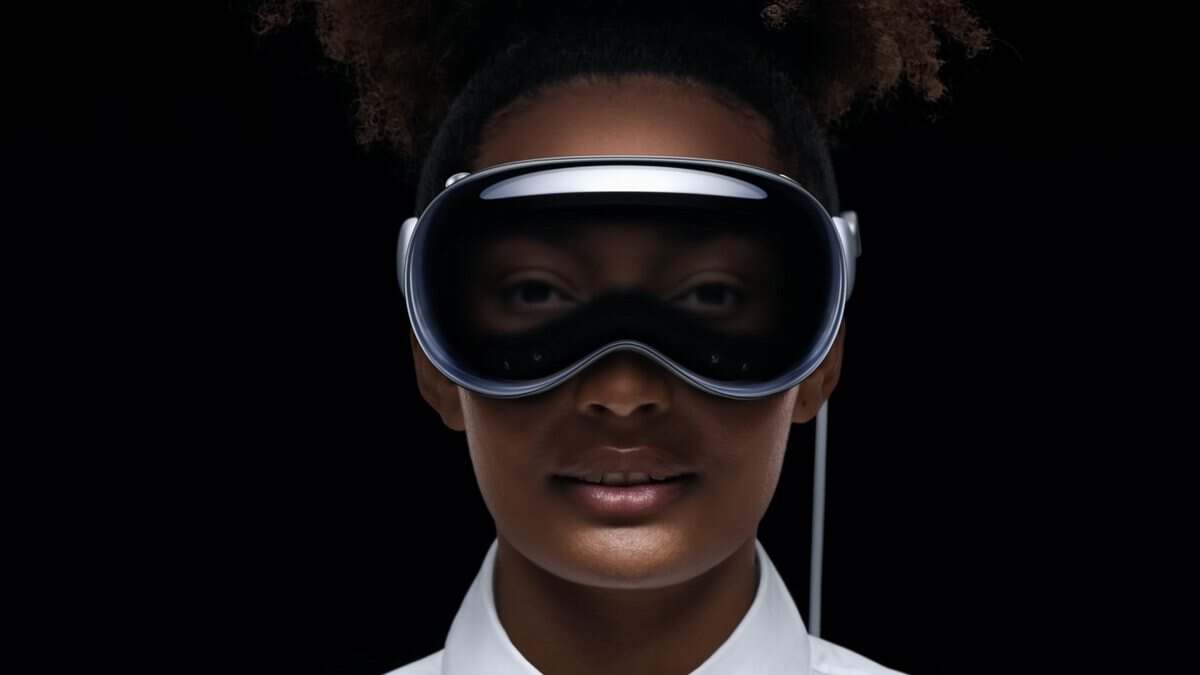 The headset's body frame is crafted from lightweight aluminum alloy, while 3D molded laminated glass serves as the lenses. It employs multiple cameras and sensors to perceive the user's surroundings. Once worn, users can perceive the outside world on the internal dual-screen and project an interactive interface controlled by the brand new Vision OS. No additional base station or controller is needed; users can simply use their eyes and gestures to perform movement and positioning operations.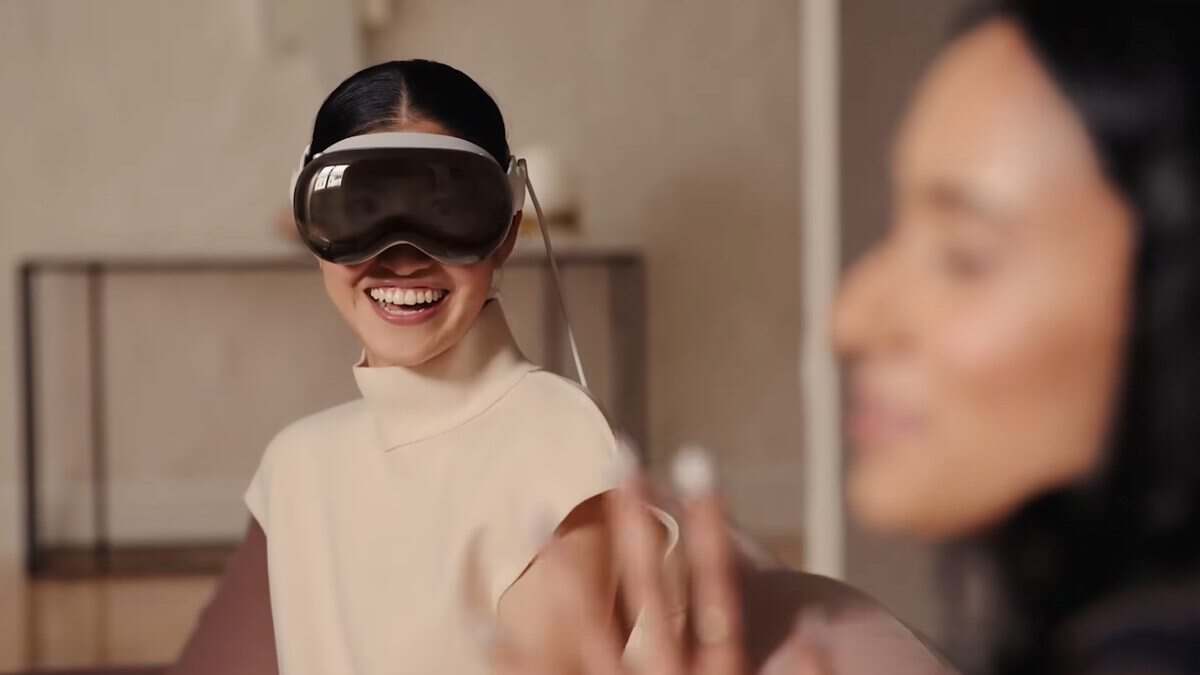 One common criticism of VR headsets is the feeling of isolation. However, Apple Vision Pro tackles this issue by projecting the user's virtual facial appearance directly in the front of the device, eliminating the barrier between wearers and their friends and family, facilitating seamless communication.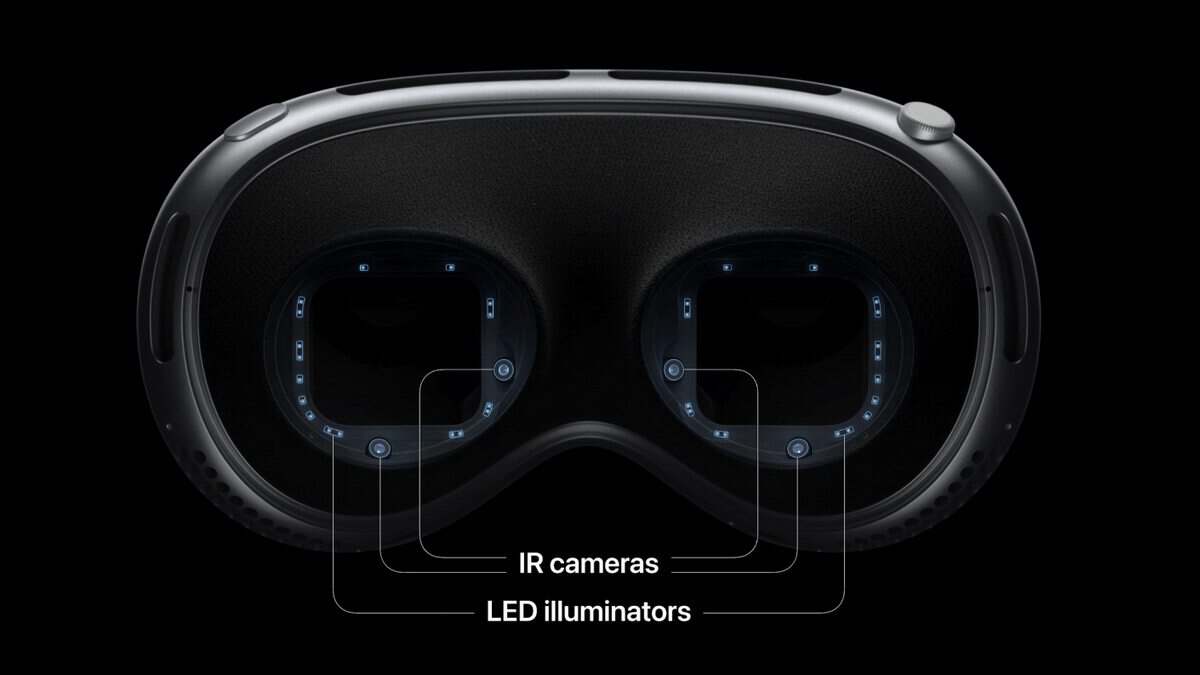 The Apple Vision Pro boasts dual displays, each capable of providing 4K ultra-high-resolution imagery, totaling 23 million pixels across the two screens. To enhance the immersive experience, the display is surrounded by LEDs and infrared cameras that project non-visible light onto the user's eyeballs. This allows the infrared cameras to capture eye movement, while a pair of high-resolution cameras ensures precise head and hand tracking with 3D mapping.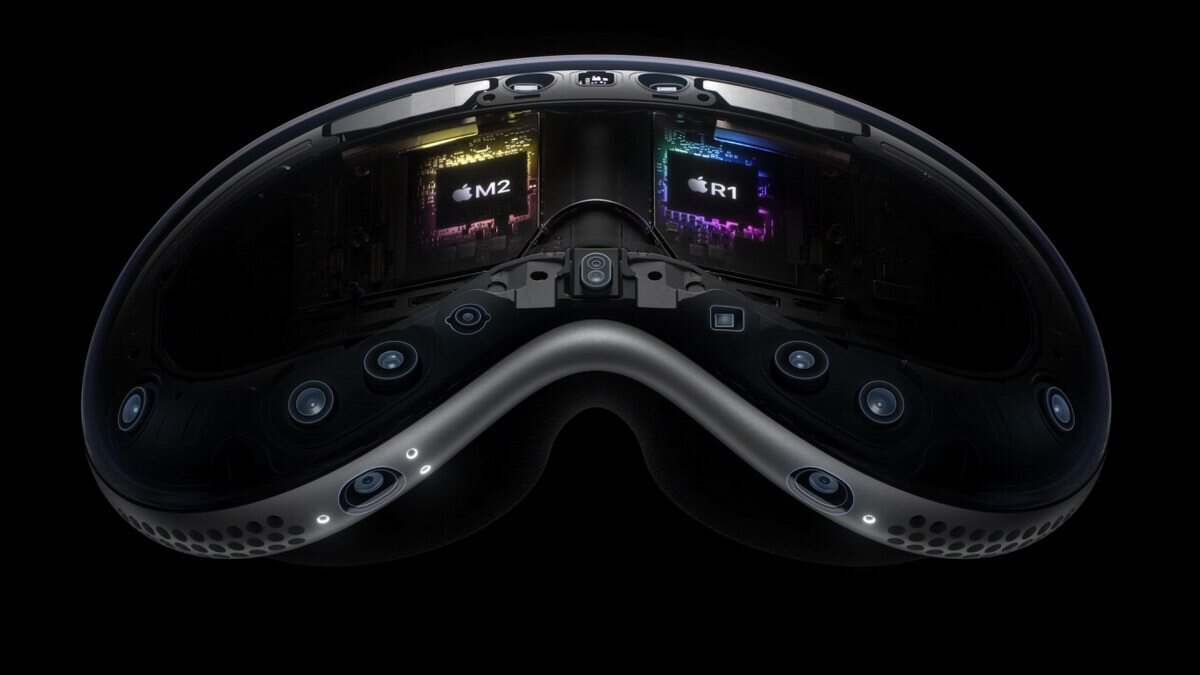 Powering this device is the highly efficient and high-performance M2 processor. Additionally, it incorporates the newly developed R1 chip, designed specifically to handle real-time processing of information from 12 cameras, 5 sensors, 6 microphones, and other sensor data. With an impressively low latency of as little as 12 milliseconds, the device can render new images and transmit them to the display in no time, offering an immersive experience with minimal perceptible delay.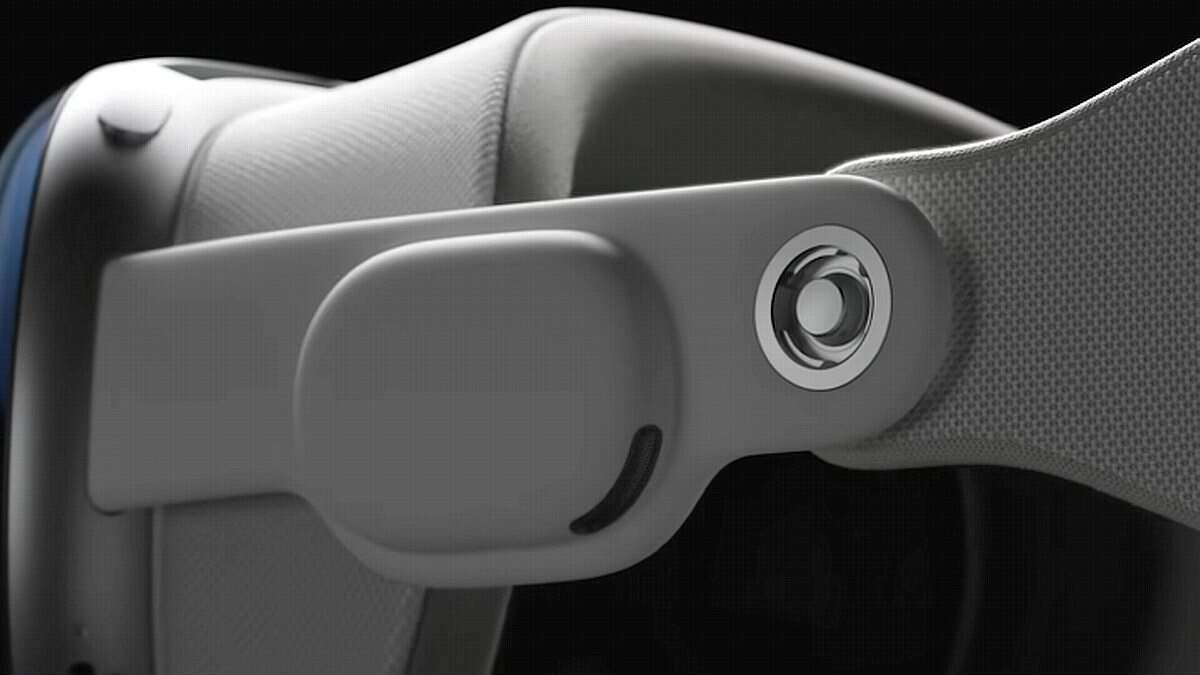 The power interface of this product is positioned on the side, featuring a unique circular magnetic connector equipped with a three-segmented limit ring to ensure secure installation and prevent detachment.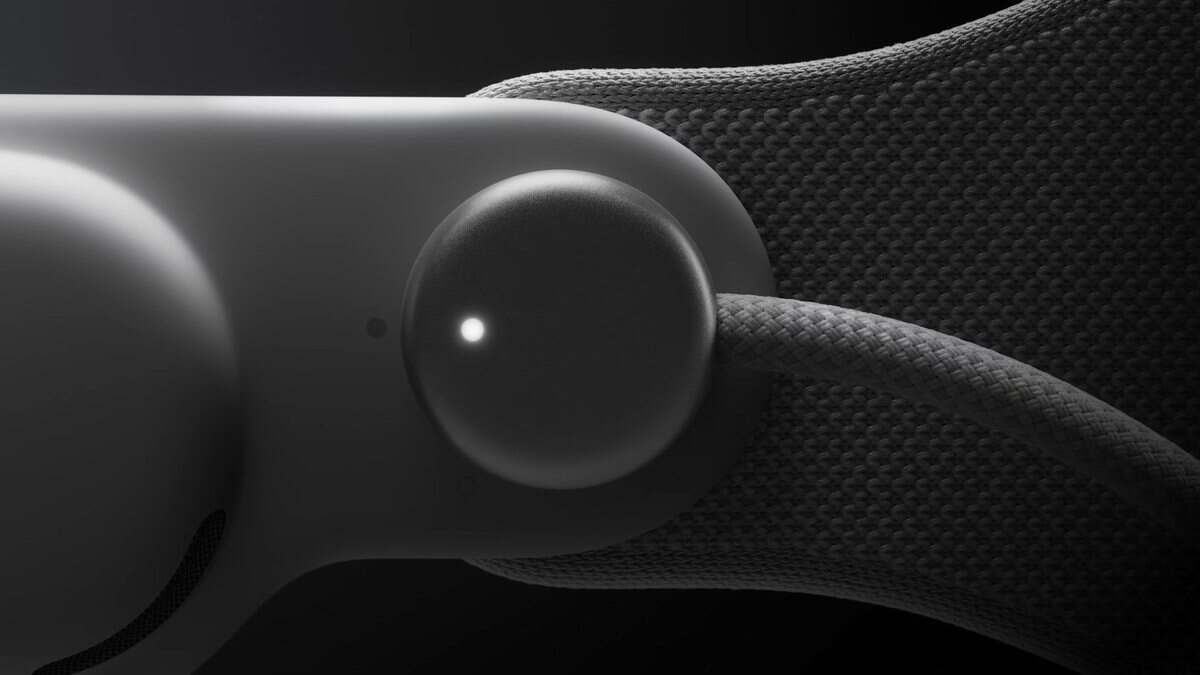 The circular power cable plug is made of metal and inserted into the power interface at a 45-degree angle. Once pressed, it is then rotated to a horizontal position to secure it. An LED indicator on the cable plug illuminates to confirm normal power supply. The cable itself features a soft and flexible woven material for durability.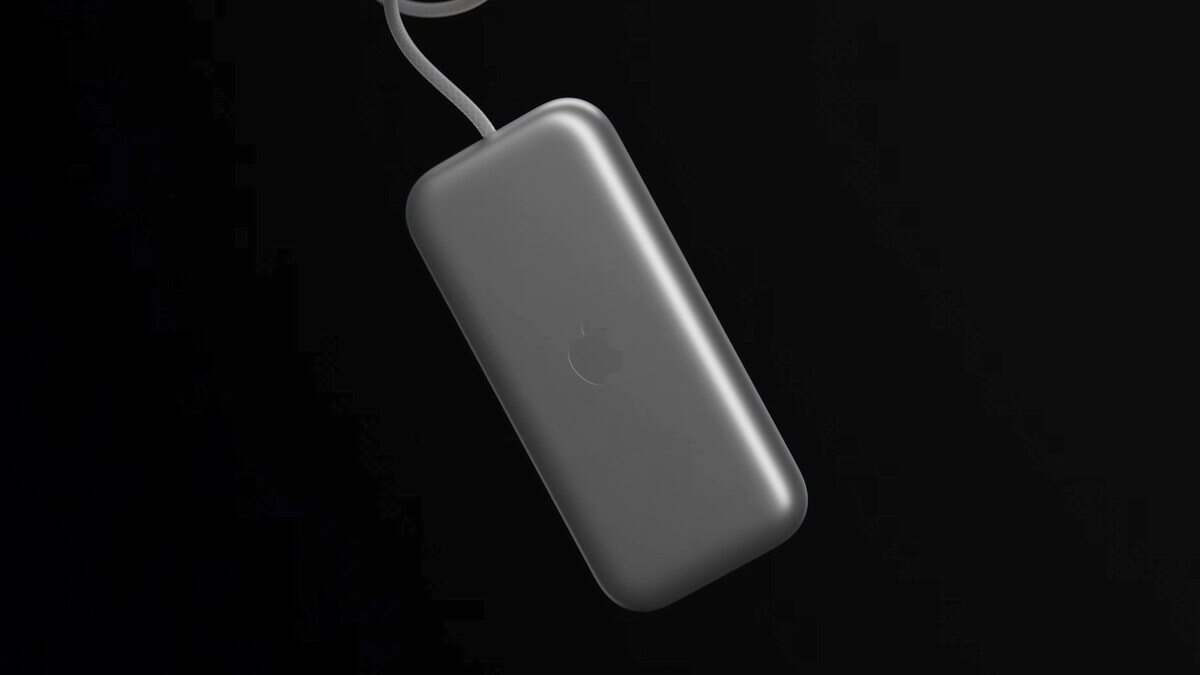 The other end of the cable is an external power supply resembling a power bank, which conveniently externalizes the battery to reduce the overall weight and enhance comfort during use. Made of aluminum alloy with a matte finish, the external power supply offers a smooth tactile experience and can be easily carried in a pocket.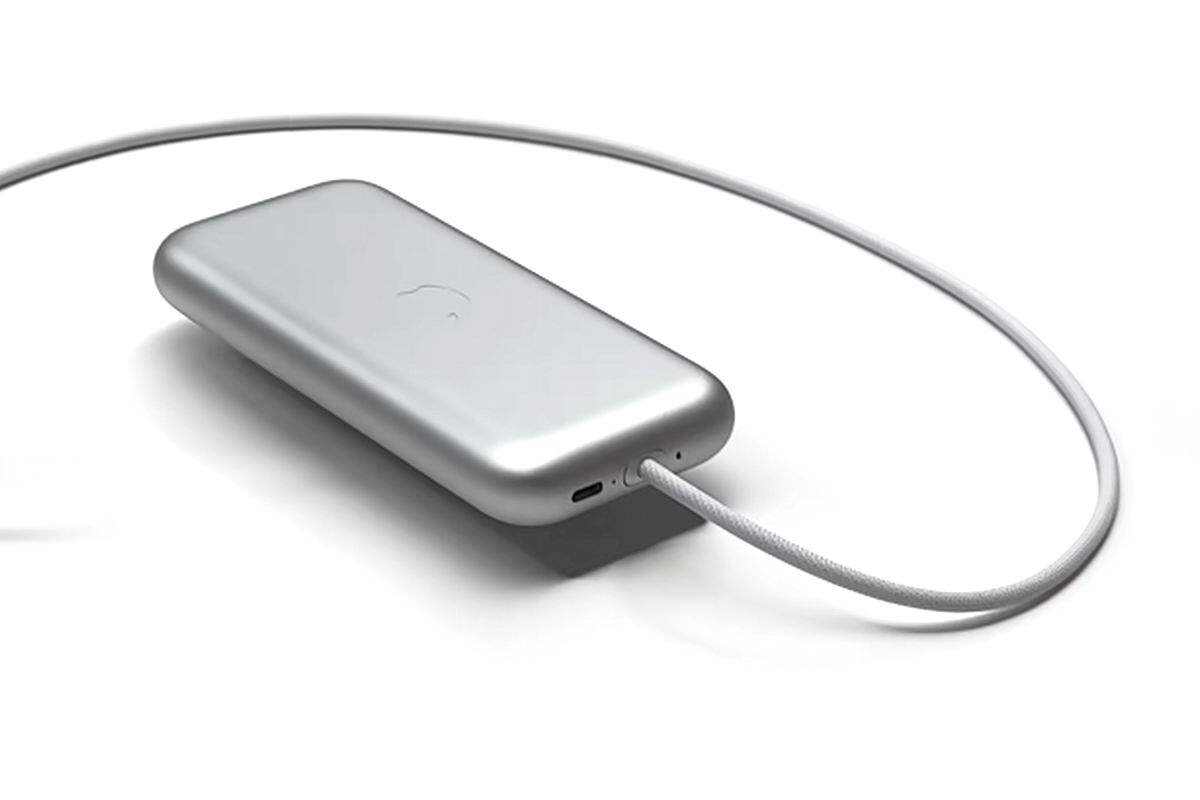 The side of the external power supply features a USB-C port, and the cable connection adopts an embedded insertion design. However, it is currently unknown whether the interface type is USB-C and if it supports the replacement of other cables and power banks.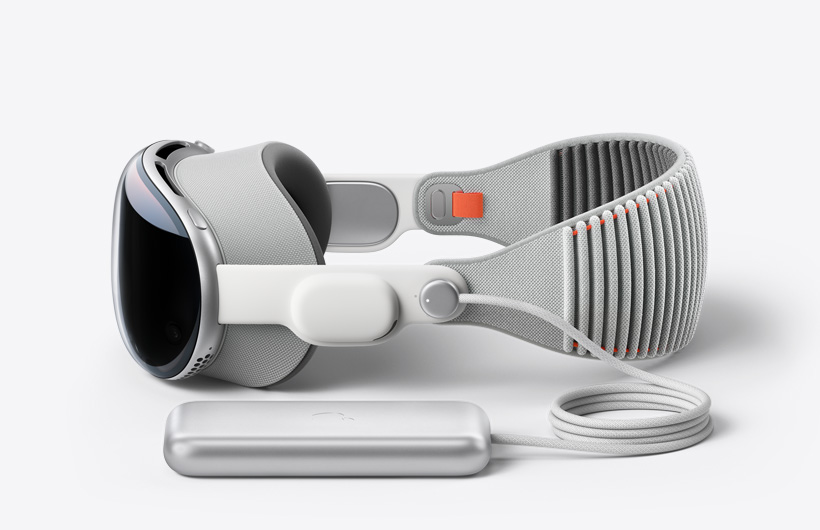 The Apple Vision Pro provides approximately 2 hours of battery life. Based on its size, the internal battery capacity is estimated to be within 20,000mAh (74Wh), resulting in an overall power consumption of around 30W.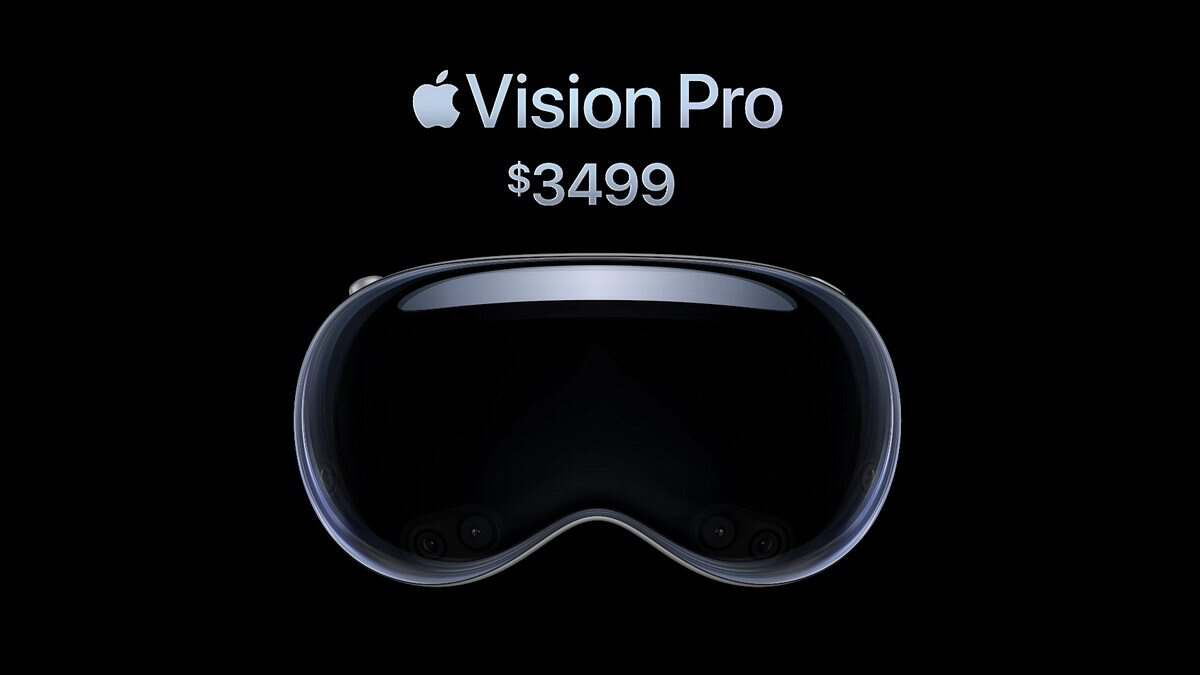 This extraordinary product comes with a hefty price tag of $3,499 and is set to be initially released in early 2024 on the official Apple website and in Apple Stores across the United States.
Summary of ChargerLAB
While Apple Vision Pro did not emerge during the peak of VR in 2016, it arrives now, after years of refinement, in its full form, leading users into the era of spatial computing. Currently, its accompanying app ecosystem is not fully developed, which is why Apple chose to unveil it at WWDC23. This allows global developers to collectively build the app ecosystem and prepare for its official release next year.
With its powerful product capabilities and influential presence in the electronics industry, the Apple Vision Pro has the potential to bring about revolutionary changes in the field of VR/AR, much like the transformative impact of the iPhone. This groundbreaking headset combines immersive experiences, enhanced communication, innovative interaction methods, high-quality visuals, and user-friendly design. It is poised to unlock new possibilities in entertainment, communication, education, design, and beyond. Apple's strong product prowess and industry influence position it to reshape our perception and experience of virtual and augmented reality, revolutionizing the way we engage with digital content and our surroundings.
The article is originally written by @
Joey
posted on Chargerlab. All rights reserved.