Rainproof Your Power | Introducing the BULL Anti-rain Power Strip
In power grid systems around the world, standard voltages in electrical sockets range from 100V to 220V, which significantly exceed the safe voltage limit of 36V for human contact. Therefore, it is common knowledge to avoid water splashes when using electrical devices.
However, in certain outdoor electrical scenarios, these safety risks cannot be completely avoided. Instances like high-rise buildings supplying power to the ground floor, electric vehicle charging stations, shops using electricity at their storefronts, or villas utilizing electricity for garden maintenance may present such hazards. In these cases, users often resort to makeshift solutions like using plastic bags or umbrellas to shield the power connections, which can be quite alarming.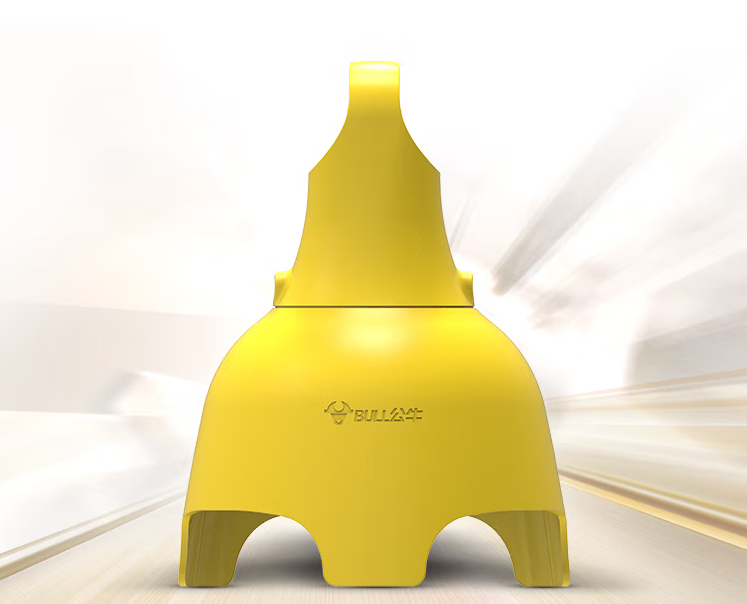 Recognizing the growing demand and paramount importance of ensuring outdoor electrical safety, BULL, a highly experienced company with a wealth of professional expertise in the power strip industry, has proactively responded by innovating and introducing the "Anti-rain" series of power strips. And they are build to provide robust protection and security for outdoor electrical applications, addressing the specific challenges posed by rain and other environmental elements.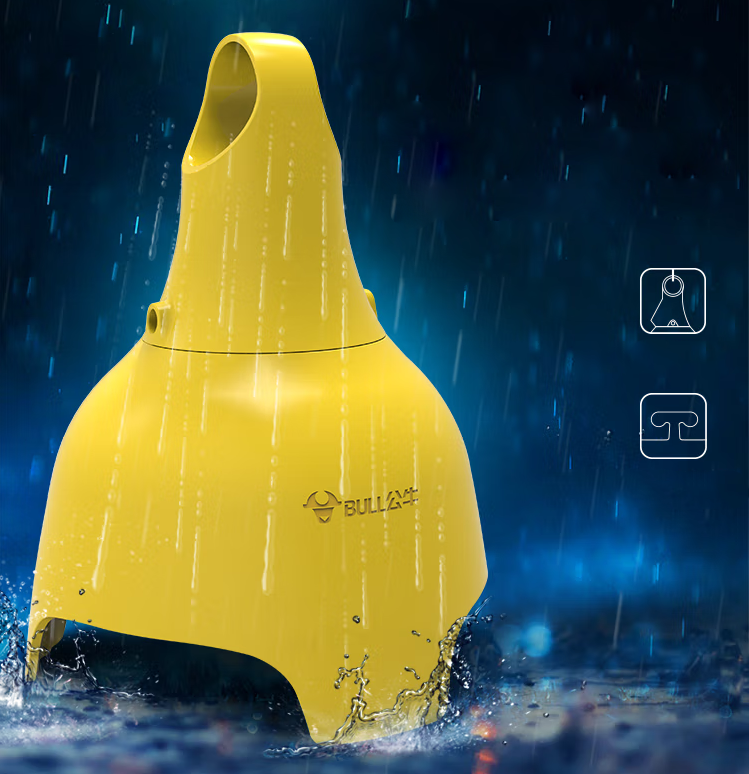 The BULL Anti-rain Power Strip belongs to the BULL Outdoor series and is identified by its model GN-C3210. It retains the eye-catching bright yellow coating characteristic of the BULL Outdoor series and resembles a closed bell shape. This design physically prevents raindrops from entering the sockets, earning it the prestigious iF Red Dot Design Award.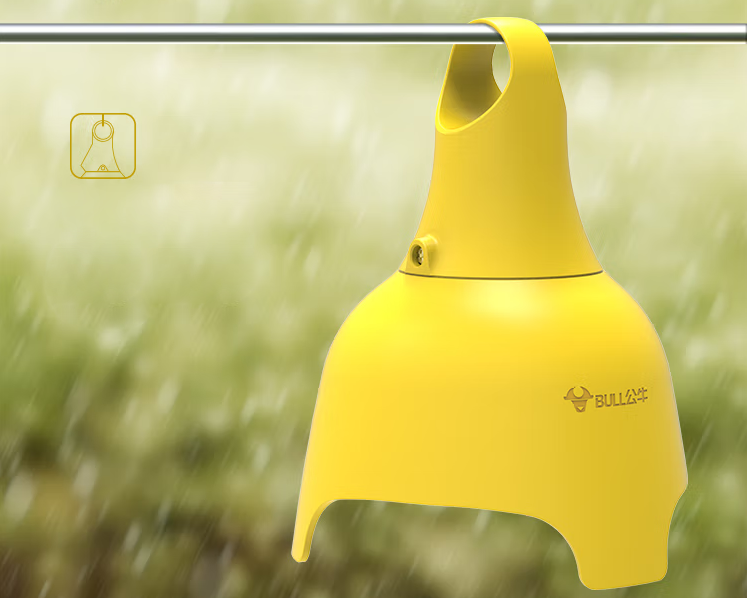 The key distinction between this Anti-rain power strip and traditional one lies in its dedicated focus on outdoor usage. Its bottom features a three-legged suspended design, preventing ground water from entering the sockets. Additionally, a top-mounted hanging hole allows for the attachment of ropes or hooks, enabling it to be hung in mid-air.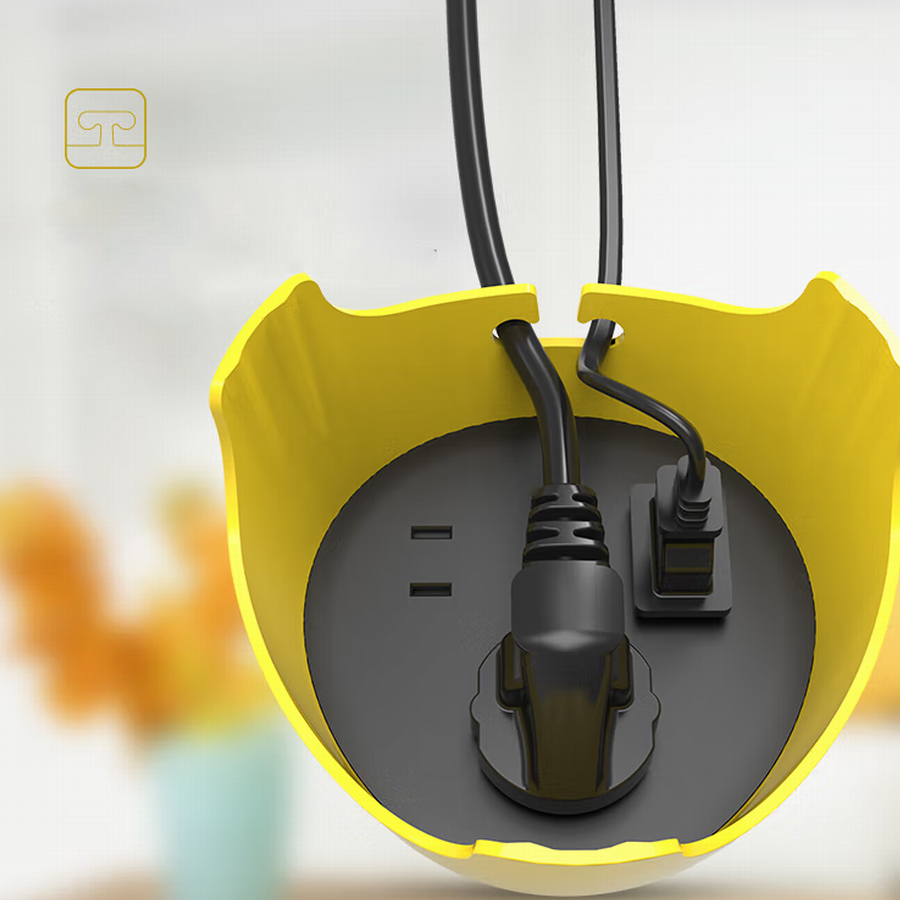 Flip it over, you can see that there is a unique T-shaped groove design to accommodate the power cords, allowing easy arrangement of cord directions to prevent accidental pulling that could dislodge the plugs. This design also keeps the cables tidy. The power strip offers a total of three socket configurations, consisting of two two-hole sockets and one three-hole socket, with ample spacing to avoid interference between plugs. Additionally, it incorporates a built-in safety door to prevent foreign objects from being inserted, reducing the risk of electric shock. The maximum power rating is 250V 10A (2500W).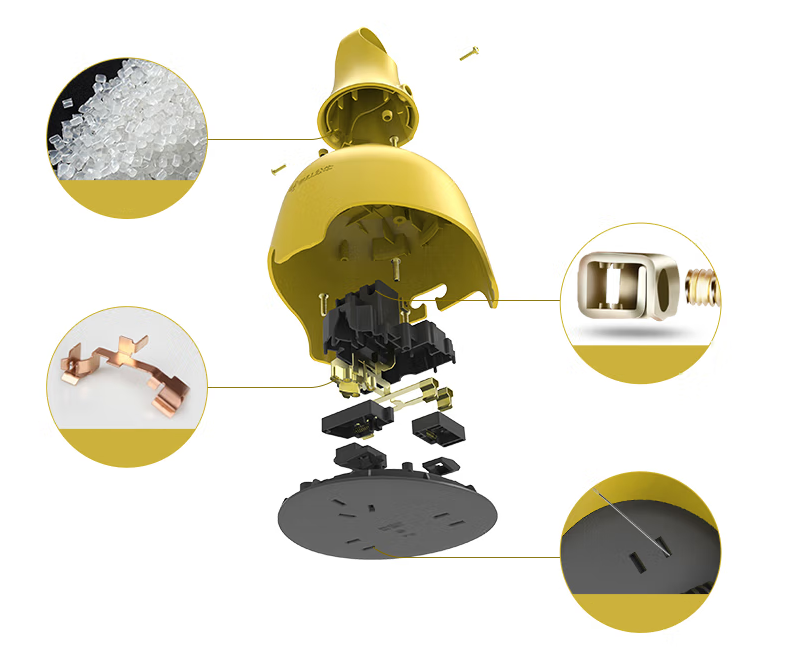 Examining the internal structure, it is evident that the BULL Anti-rain Power Strip employs PP fire-retardant material for the casing, internal components, and socket panels. This material not only achieves a fire-retardant level of 750℃ but also possesses high toughness and excellent impact resistance. This resilience ensures that it can withstand unexpected drops and remain undamaged during outdoor usage. Furthermore, the power strip utilizes a high-elasticity copper flat bar design, providing enhanced stability and better heat dissipation when handling high currents.
Summary of ChargerLAB
In conclusion, the BULL Anti-rain Power Strip adopts a sealed bell-shaped design, with a suspended bottom and a hanging hole at the top, effectively preventing outdoor raindrops from infiltrating the sockets. In terms of performance, it offers two two-hole sockets and one three-hole socket, with a maximum power rating of 250V 10A 2500W. All sockets come with built-in safety doors, and the power strip utilizes a high-quality copper flat bar design. Both the casing and internal components are made of flame-retardant PP material, providing consumers with a safe and waterproof environment for outdoor power access. So, when facing the challenges of outdoor power usage, rest assured that this special power strip is your reliable companion, offering peace of mind and protection for all your outdoor electrical needs.
As of now, this product is only available for sale within China, priced at 24.9 yuan ($3.5). Please note that it does not come with a power cord, which needs to be purchased separately. Multiple cable lengths are available for customers to choose from.
Related Articles:
1. Enhancing Electrical Safety | Introducing the Bull Outlet Timer
2. Wood-Like Design | BULL Launched a 20W PD Fast Charging Power Strip
3. Modular Design | Bull Launched USB Travel Adapter
The article is originally written by @
Joey
posted on Chargerlab. All rights reserved.