REMAX Launched 100W Sense Series GaN Charger
You may not be familiar with REMAX, it is a sub-brand of Hong Kong Refine Industrial (Asia) Limited. Positioned with the brand concept of youth, passion, fashion, and happiness, REMAX combines practicality and creativity in its products, featuring a perfect blend of colors and shapes.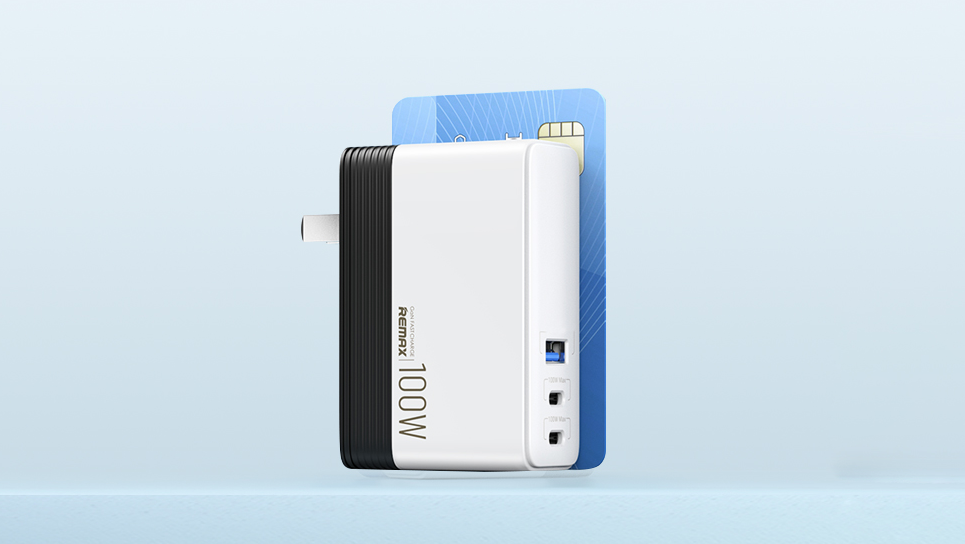 In 2020, REMAX introduced a 100W GaN fast charger, equipped with 2A2C four ports and a power density of approximately 0.64W/cm³, offering users a high-power and multi-device charging solution. Recently, REMAX has upgraded its 100W product line with the launch of the advanced 100W Sense Series GaN charger, featuring the latest generation GaN technology, resulting in an impressive power density increase of 0.9W/cm³ and a 30% reduction in size compared to the previous model.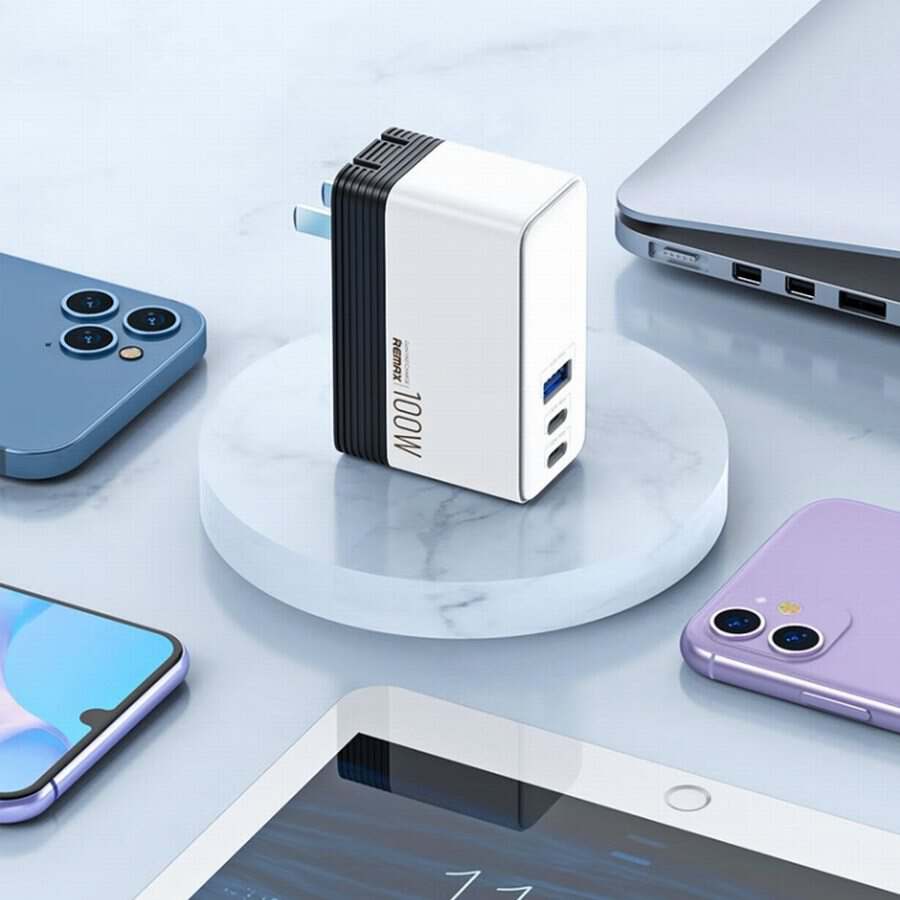 The REMAX 100W Sense Series GaN Charger, model RP-U99, exudes a sleek and modern design, tastefully blending black and white colors. The black casing is thoughtfully enhanced with a striped groove texture, providing a comfortable and secure grip. It adopts foldable plug design, and seamlessly adapts to a global wide voltage range of 100-240V~50/60Hz, making it the ultimate travel companion that takes the stress out of charging during international trips.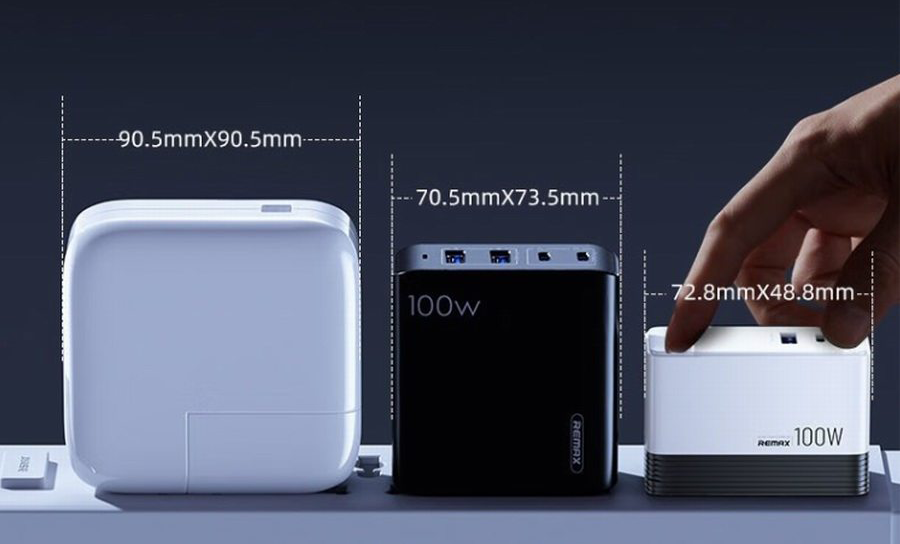 This charger harnesses the cutting-edge GaN technology, which brings about a remarkable reduction in size when compared to traditional silicon devices. Measuring at a mere 72.8 x 48.8 x 31mm (2.87 x 1.92 x 1.22 inches), it boasts an incredibly compact and lightweight design, weighing just 158g (5.57 oz). Despite its small form factor, this innovative charger doesn't compromise on power, delivering an impressive power density of 0.9W/cm³, making it a true powerhouse in a sleek and efficient package.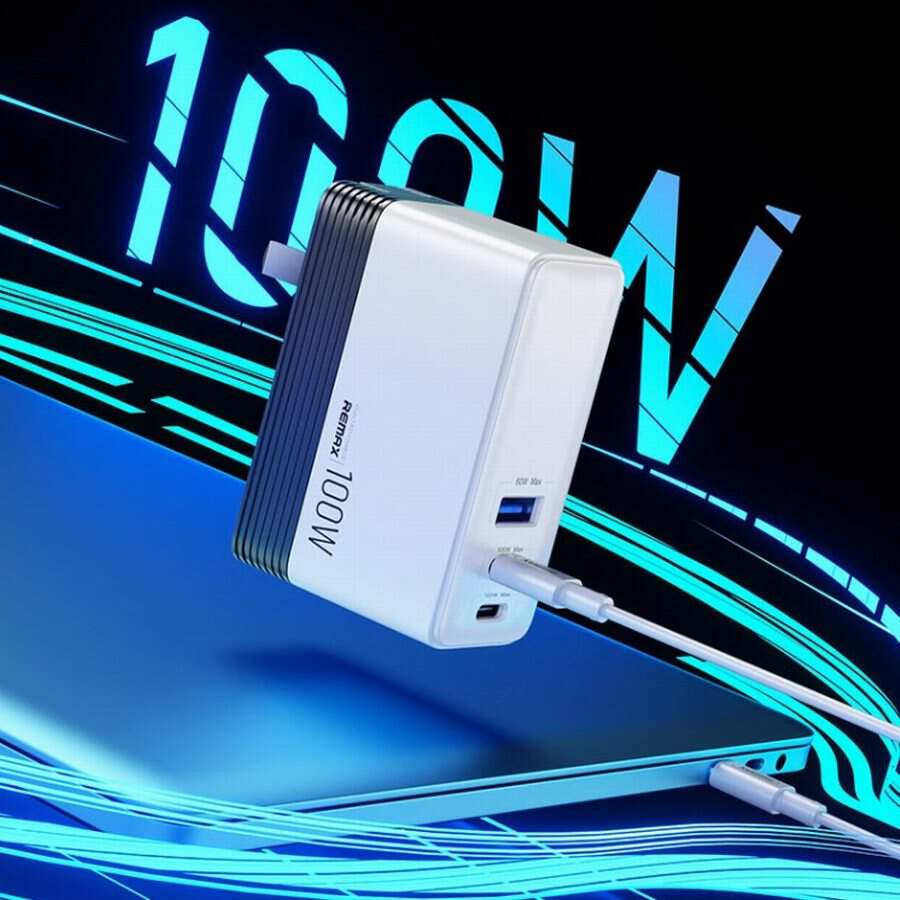 In terms of performance, it comes with three output ports. Both USB-C1 and C2 ports support 100W fast charging individually, providing users with an exceptional charging experience. It offers five PDOs of 5V3A, 9V3A, 12V3A, 15V3A and 20V5A, ensuring compatibility with various devices. When using the USB-A port alone, it supports 60W multi-protocol fast charging with six PDOs of 4.5V5A, 5V4.5A, 5V3A, 9V3A, 12V3A and 20V3A to meet different charging needs.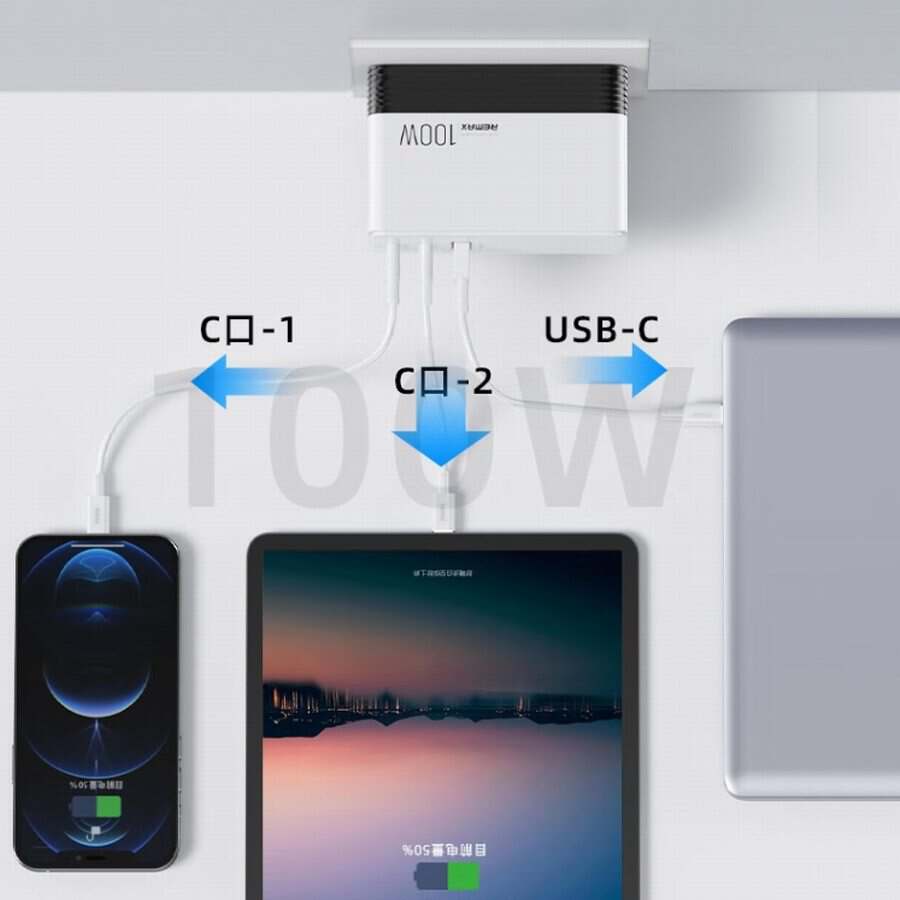 As a high-power multi-port charger, the REMAX 100W Sense Series GaN Charger prioritizes power distribution to USB-C1 when charging multiple devices simultaneously. When both C1 and C2 ports are in use, the power is intelligently adjusted to 65W+30W, while charging three devices simultaneously results in a power adjustment of 65W+5V4.8A, ensuring that the USB-C1 device always receives the high-power charging it needs.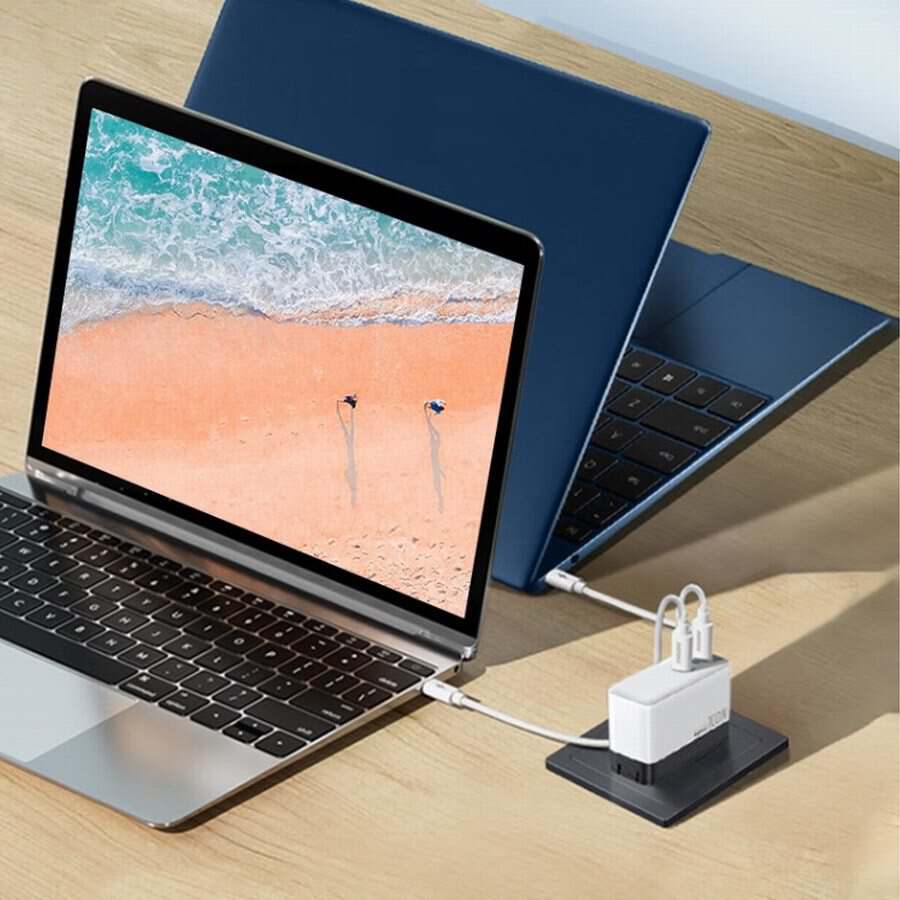 In the realm of charging protocols, this charger is incredibly versatile, supporting a wide array of fast charging standards such as USB PD3.0, SCP, FCP, AFC, QC3.0, and QC4+. This extensive compatibility ensures seamless integration with a diverse range of consumer electronic products. Notably, with its remarkable 100W high power, it excels at efficiently charging two laptops simultaneously, making it an ideal companion during business meetings or travel situations where reliable and robust power delivery is paramount.
Summary of ChargerLAB
In conclusion, the REMAX 100W Sense Series GaN Charger is a remarkable and advanced charging solution. As an upgraded version, it adopts the latest generation GaN technology, resulting in further reduction in size compared to the previous generation 100W GaN charger, achieving a power density of 0.9W/cm³. It retains support for foldable plugs and a global wide voltage range, with a 2C1A port configuration. Both USB-C ports support 100W output, accommodating up to three devices charging simultaneously, so whether you need to charge laptops, smartphones, or other electronic devices, this charger's intelligent power distribution and fast charging capabilities ensure a seamless and efficient charging experience.
Currently, it is exclusively sold through REMAX's official store on JD.com in China, priced at 198 RMB ($28).
Related Articles:
1. Teardown of OnePlus SUPERVOOC 100W Dual Ports Charger (1A1C)
2. OnePlus Launched SUPERVOOC 100W Dual Ports Charger
3. Teardown of Oneplus Warp Charge 65W Power Adapter
The article is originally written by @
Joey
posted on Chargerlab. All rights reserved.