Flujo Signature Pro USB-C Hub with SSD Enclosure Launches on Kickstarter
A new Kickstarter campaign launched in collaboration with Singapore-based Flujo presents Signature Pro, a product claimed to be the first SSD enclosure with an HDMI port that also functions as an adapter hub for USB devices and SD cards. The accessory was designed for graphics professionals and others who deal with large amounts of data, external displays and dongles.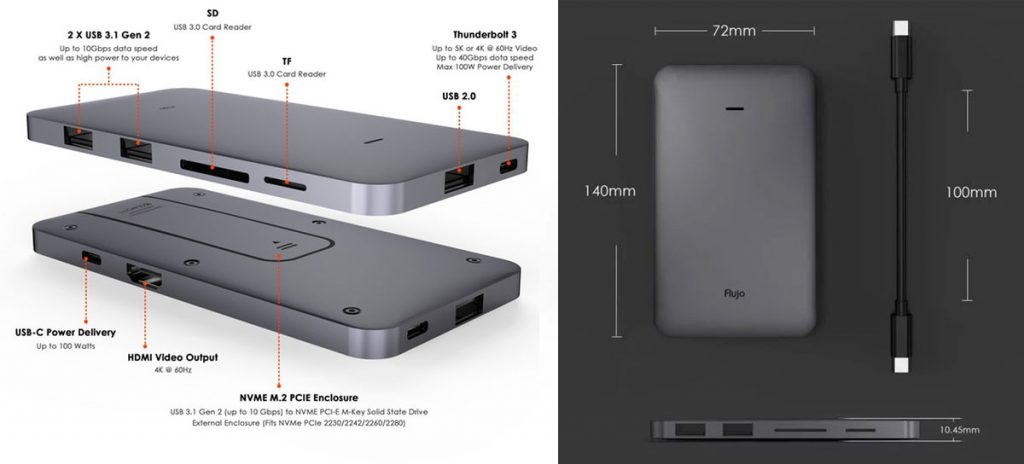 Flujo Signature Pro is around the size of a smartphone, offering USB-C connectivity and M.2 SSD support for use as an external drive. Unlike other external SSDs, however, Signature Pro also packs an HDMI port; it can be connected to a laptop, for example, via Thunderbolt 3 as an external drive and also drive an external 4K monitor via HDMI, offering both functionalities while only using a single port on the computer.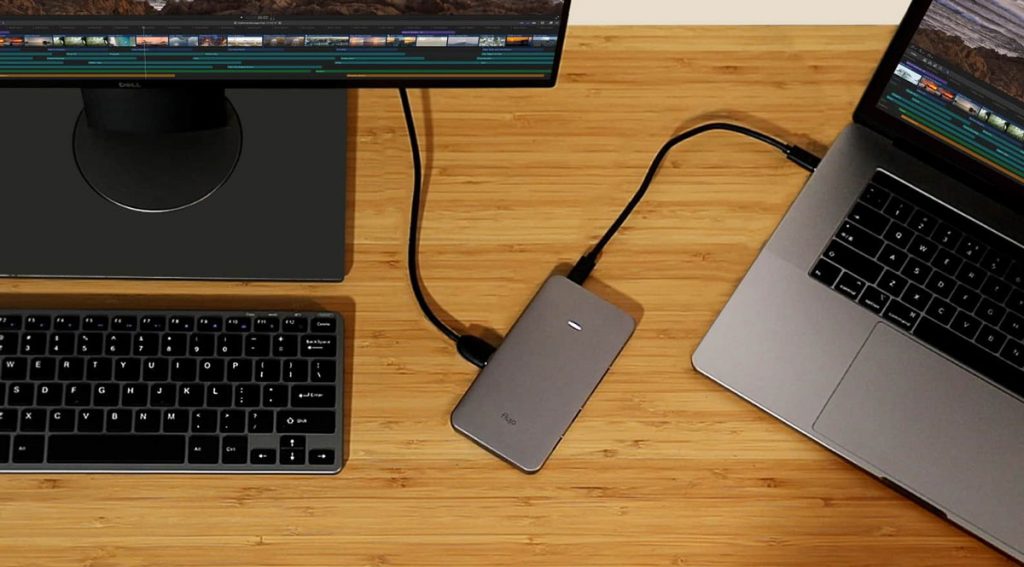 In total, Signature Pro features two USB-A 3.1 Gen 2 ports with up to 10Gbps speeds and power for USB devices, a USB 3.0 TF card reader and a UHS-I SD card reader, a USB-A 2.0 port, a USB-C power delivery port with up to 100w, the Thunderbolt 3 port with support for up to 4K/5K 60Hz video and up to 40Gbps data speeds, and an NVME M.2 PCIe enclosure for SSDs.

Judging from the specs, It is very likely that the Signature Pro utilizes JMicro's latest chip inside, but only a teardown will tell.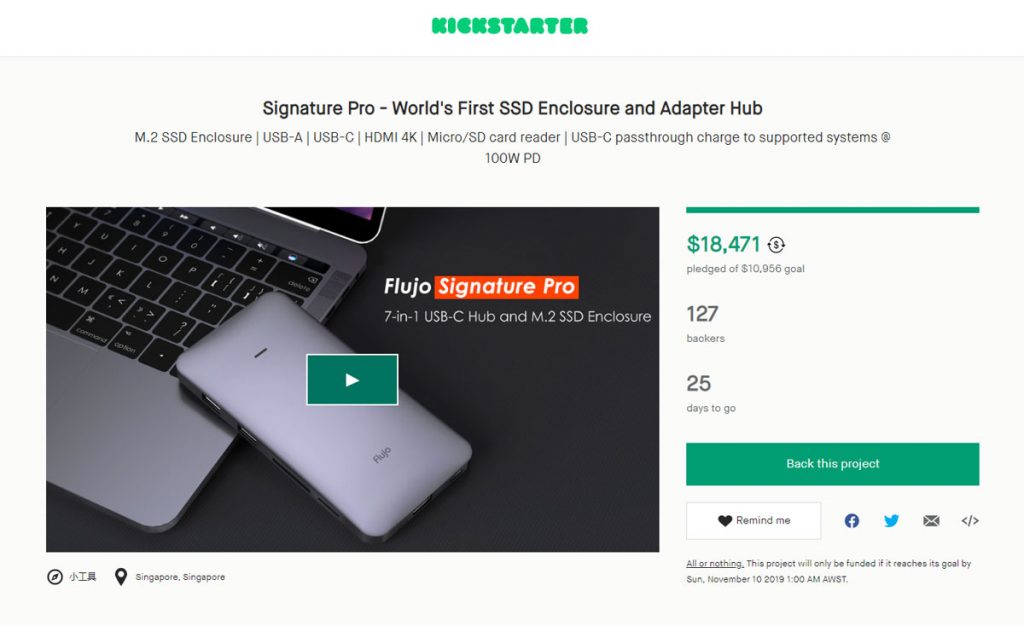 The enclosure is made from aluminum; it measures 140 x 72 x 10.45mm (5.5 x 2.8 x 0.4in), making it around the size of an ordinary smartphone. The team has already exceeded its funding goal on Kickstarter where the Signature Pro is offered for pledges of roughly $150 USD. The company estimates that products will start shipping to backers in November 2019.

Via: Dpreview
Source: Kickstarter