GTC Showcases Industry's First 65W GaN-Based Car Charger Reference Design
GTC is a design house focusing on high-frequency solutions. Its half-bridge driver GT7753 is widely used in industrial and military products for its superior performance. Recently, GTC debuts the industry's smallest 65W car charger based on the Southchip's SC8703 buck and boost IC and the EPC's EPC2045 GaN power transistor, with PD protocol support. The following are the photos of the PCB.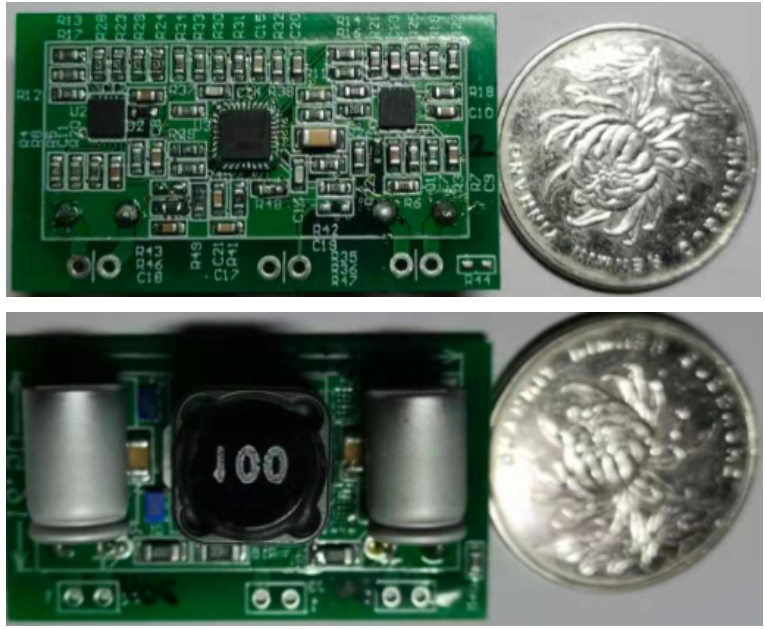 Test data with frequency at 600K
1. 12V to 20V

2. 12V to 5V

3. 12V to 9V

Test data with frequency at 200K
1. 12V to 20V

2. 12V to 5V

3. 12V to 9V

As we all know, the third-generation semiconductor, gallium nitride, need a well-matched driver due to its product characteristics if you want to unleash its full potential. From the above test data, GT7753 with EPC2045 can easily achieve a massive 65W output in a tiny form factor. Furthermore, the GT7753 supports frequencies up to 10Mhz, which can be combined with GaN to achieve high efficiency and compact size for high-frequency power supply solutions.
Source: chongdiantou