Stay Powered Up in Your Car: The Mophie Magnetic Vent Mount with MagSafe
Just like some high-end Android phones, iPhones can also be charged wirelessly in the car, making it extremely convenient, especially for users of iPhone 12/13/14 models. Thanks to the MagSafe technology, charging becomes effortless – simply place your iPhone on the magnetic charger, and it starts charging instantly without the hassle of readjusting or holding it in place. This innovative charging method has received glowing reviews from users who appreciate its efficiency and ease of use.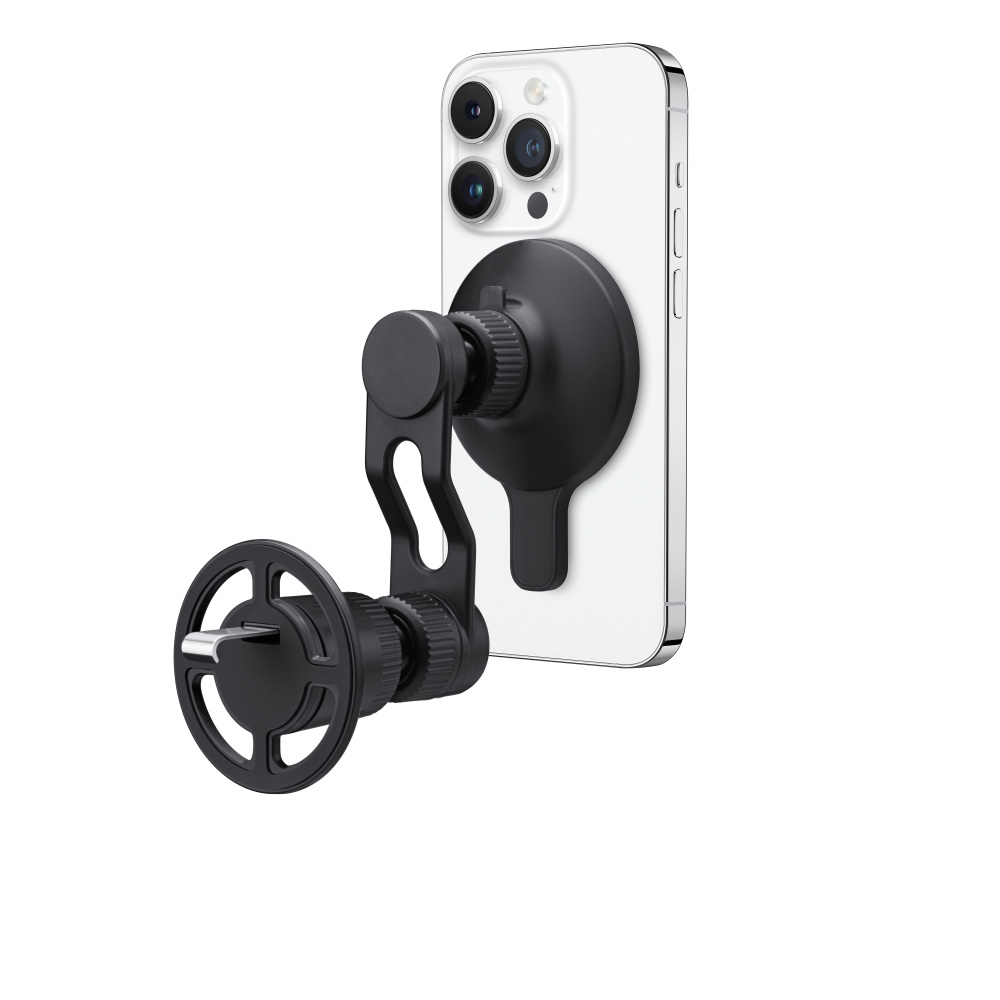 For the ultimate charging experience, it's essential to choose products that have been officially certified under Apple's Made For MagSafe program. One company that stands out in this regard is mophie, Apple's strategic partner. Mophie has a track record of producing a variety of certified fast charging products for Apple devices. Their latest offering, the Magnetic Vent Mount with MagSafe, is designed to cater specifically to the needs of iPhone users who want a reliable and convenient charging solution while on the road.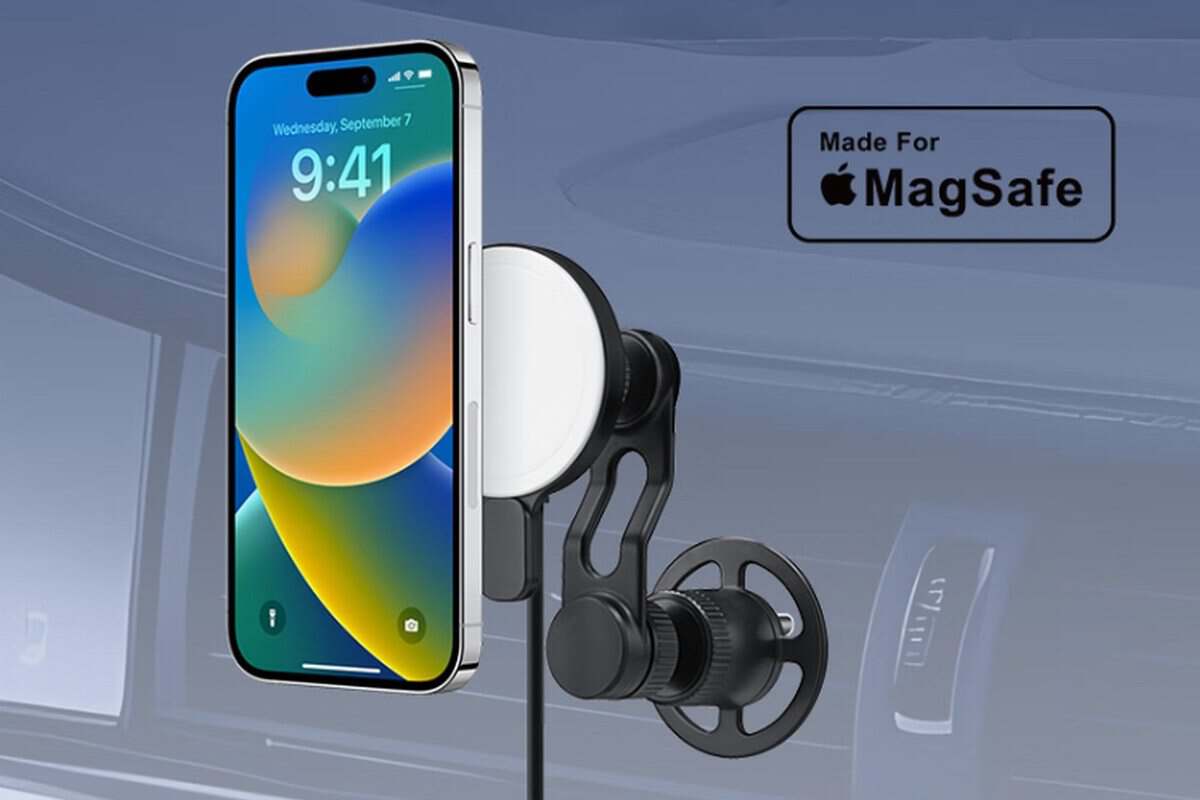 The mophie Magnetic Vent Mount incorporates the original Apple MagSafe wireless charging module and holds the official Made For MagSafe certification, making it compatible with the highest 15W magnetic wireless charging for iPhone 12/13/14 series while also supporting the Qi wireless charging standard. Leveraging the power of magnets, the phone seamlessly aligns with the charging coil and securely attaches, allowing for effortless one-handed handling and quick charging. Whether in portrait or landscape orientation, it's a breeze to use.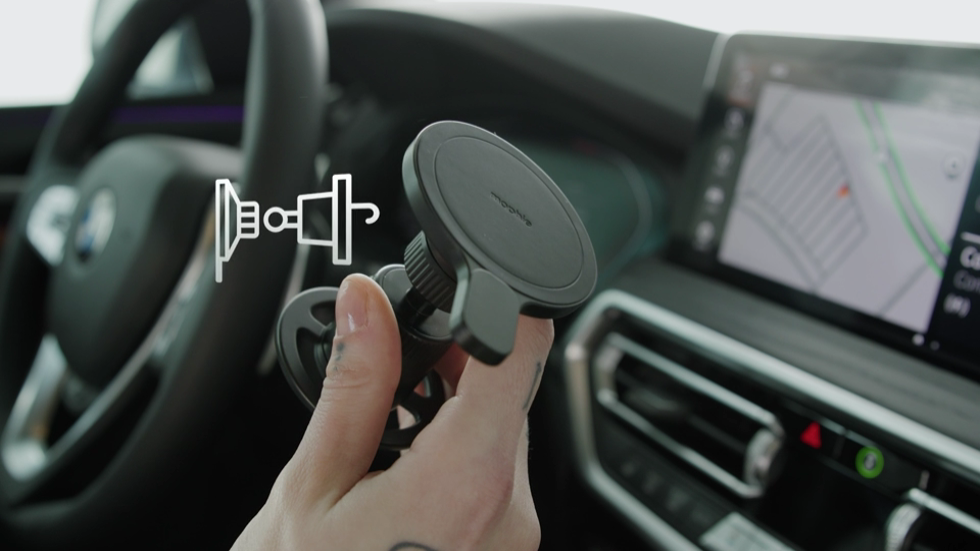 This car mount provides two installation options. The first method involves inserting the hook into the air vent blades to hold it firmly in place, then connecting it to the MagSafe wireless charging module through a multi-directional ball joint for an easy and immediate charging experience.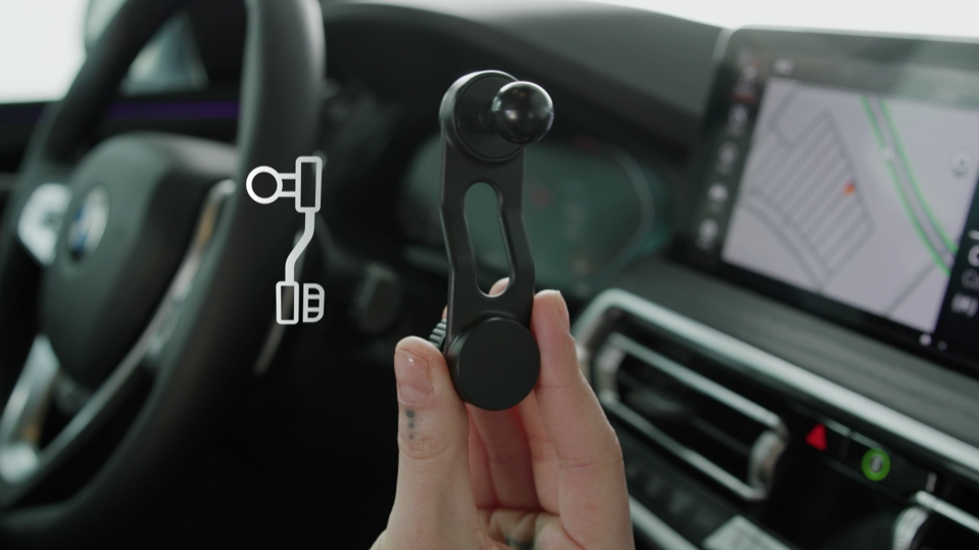 The second installation method utilizes a multi-directional ball joint and an extension arm to connect with the wireless charging module. Compared to the first method, this alternative allows for flexible phone placement, keeping the air vent unobstructed, and providing a broader range of adjustments for optimal positioning.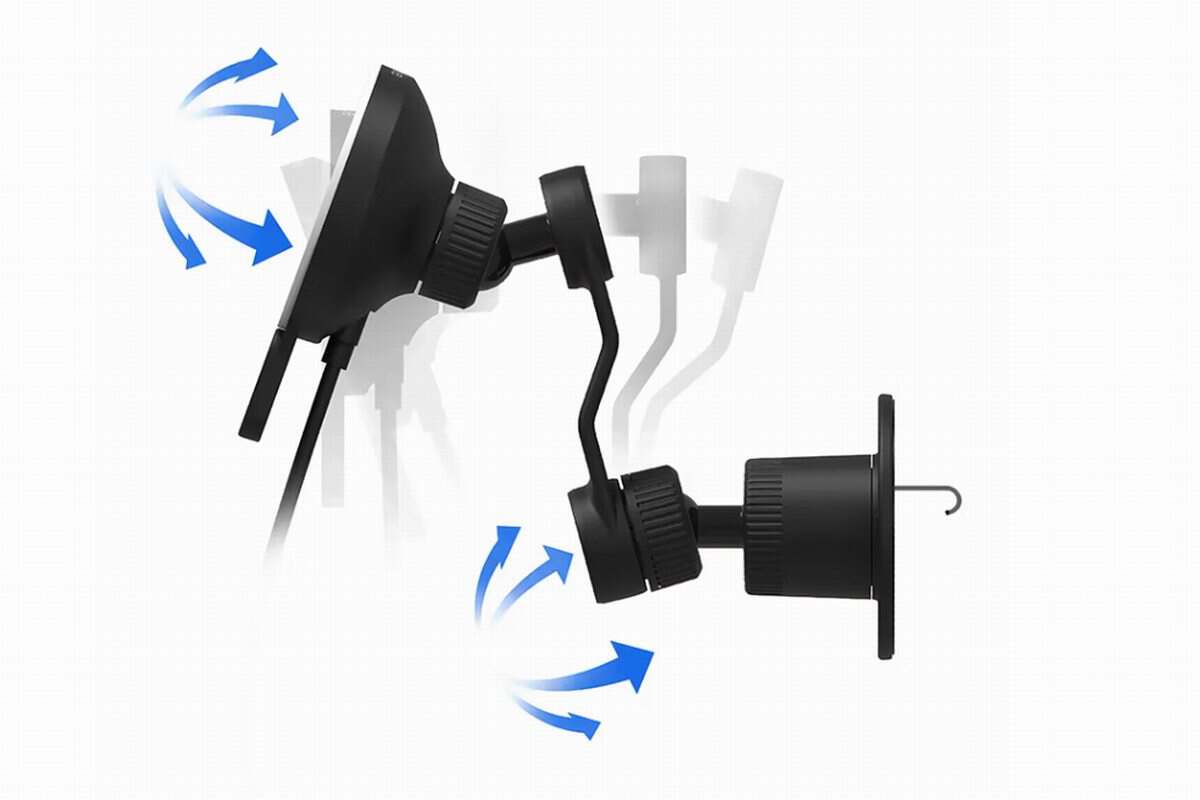 This versatile car mount is designed to securely attach to the car's air vent using an adjustable hook, ensuring its compatibility with a wide array of car models available in the market. The extension arm, thoughtfully equipped with two ball joints, grants you the freedom to effortlessly adjust and find the most comfortable and optimal viewing angle for your device. To add to its functionality, the mount comes equipped with handy clips, providing a practical cable management solution that keeps your cables neatly organized and firmly fixed on the central console, effectively preventing any annoying tangles.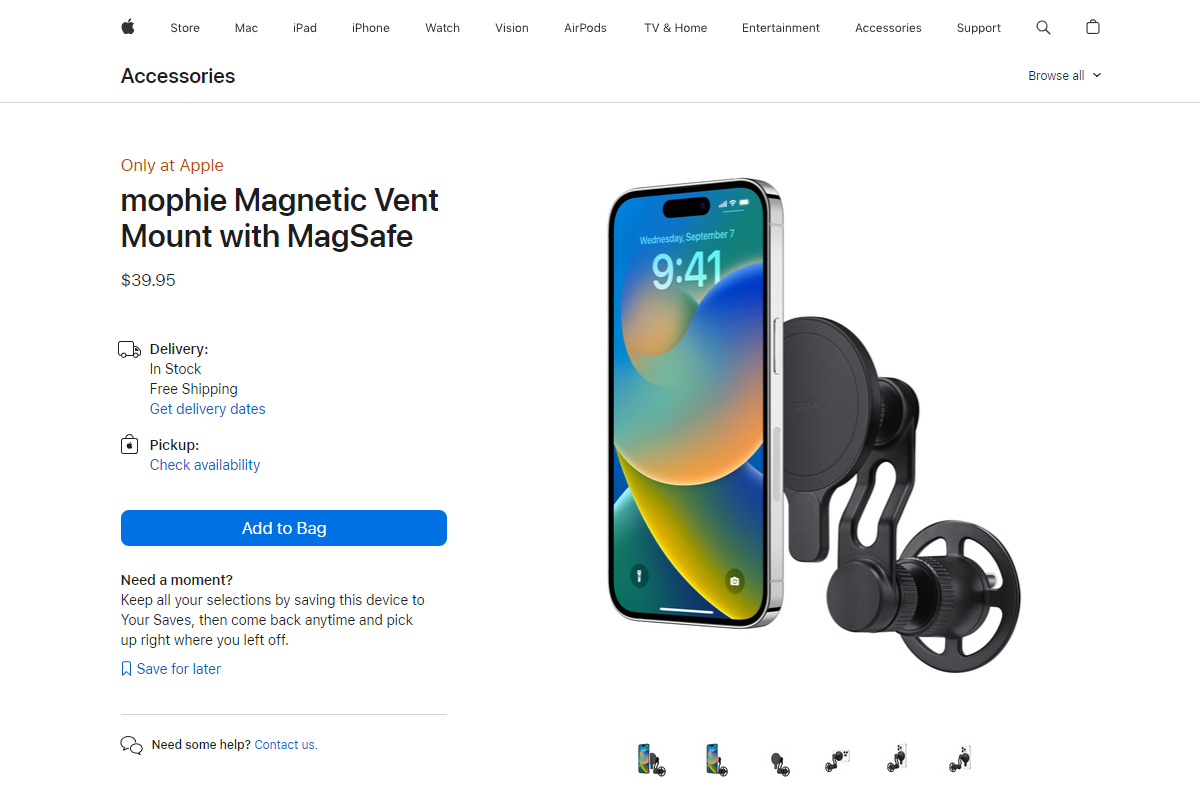 As mentioned earlier, mophie has been a longstanding strategic partner of Apple, and their products have successfully met Apple's rigorous quality standards. Numerous mophie products have been officially showcased and sold on the Apple Store. This car mount, which we have introduced in this article, is no exception, further affirming the deep trust Apple places in mophie to deliver a fast charging experience on par with that of original accessories.
Summary of ChargerLAB
The mophie Magnetic Vent Mount incorporates the Apple MagSafe wireless charging module and has earned the MFM certification, enabling it to provide 15W of magnetic wireless charging for iPhone 12/13/14, delivering fast charging performance on par with Apple's original accessories. Its design offers two installation options: it can be directly mounted on the car's air vent or fitted with an extension arm, allowing the phone to be positioned away from the vent to avoid blocking the airflow from the air conditioning system. Additionally, the mount comes with two ball joints, providing greater flexibility in adjusting its position.
The product package includes the car mount itself, a 20W car charger, a 1.5m USB-C to USB-C cable, and cable clips. Currently priced at $39.95, it is available for purchase on the Apple Store US, giving interested customers the opportunity to acquire this innovative charging solution.
Related Articles:
1. Baseus Launched Transparent 2-in-1 Wireless Charger
2. Enhance Your Commute with the Baseus 15W Electric Wireless Car Charger
3. Review of SliceCharge 3 Pro Wireless Charging Station
The article is originally written by @
Joey
posted on Chargerlab. All rights reserved.