60000mAh & LiFePO4 Battery | Anker Launched 548 Power Bank
During outdoor activities like road trips and camping, you've probably encountered people who bring along multiple power banks. When electronic devices demand extended battery life, how large a capacity does a power bank need? Recently, Anker introduced a power bank with an exceptionally long battery life – the Anker 548 Power Bank, boasting a massive 60000mAh capacity, sufficient for the entire family's electronic devices during outings.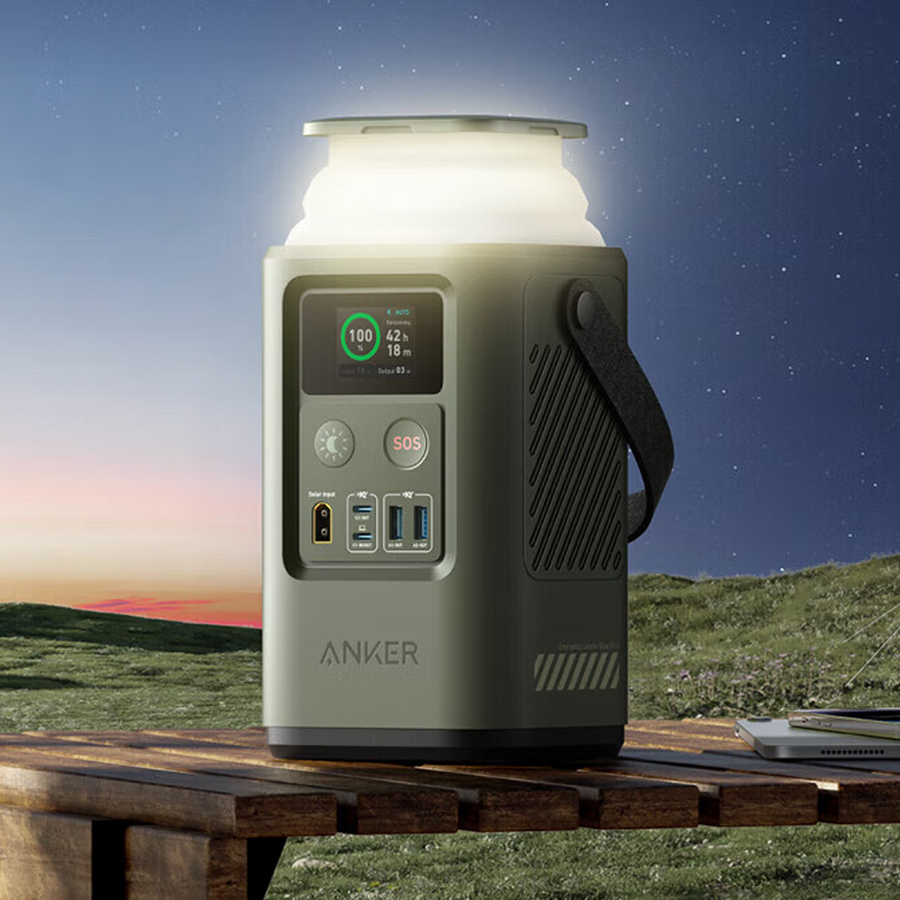 The Anker 548 Power Bank, model A1294, stands out with its extraordinary 60000mAh capacity, which is so rare in the realm of power banks. It serves as a energy storage solution akin to a portable power station, offering a maximum output of 87W.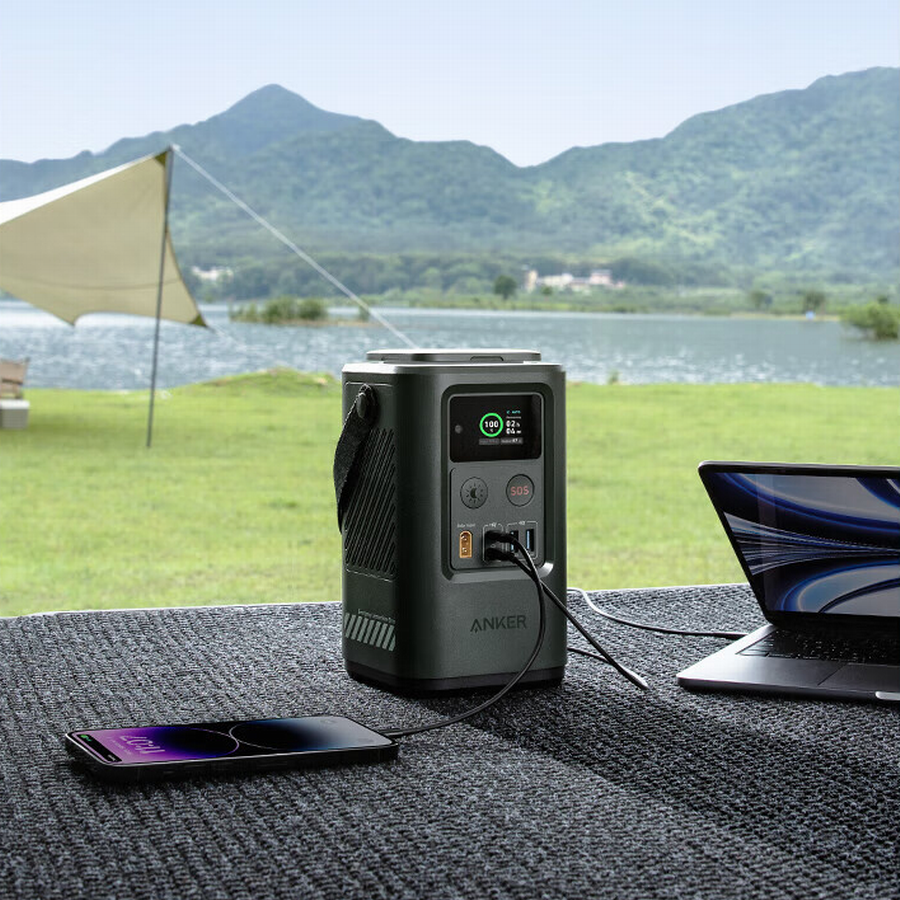 Designed with an overall forest green finish, it features a convenient carrying handle and measures 116.6 x 116.6 x 207.6mm (4.59 x 4.59 x 8.17 inches), weighing around 2.3kg (5.07 lb) The front panel includes a smart digital display showcasing crucial information such as the battery percentage, remaining charging time, full recharge time, input power, and output power.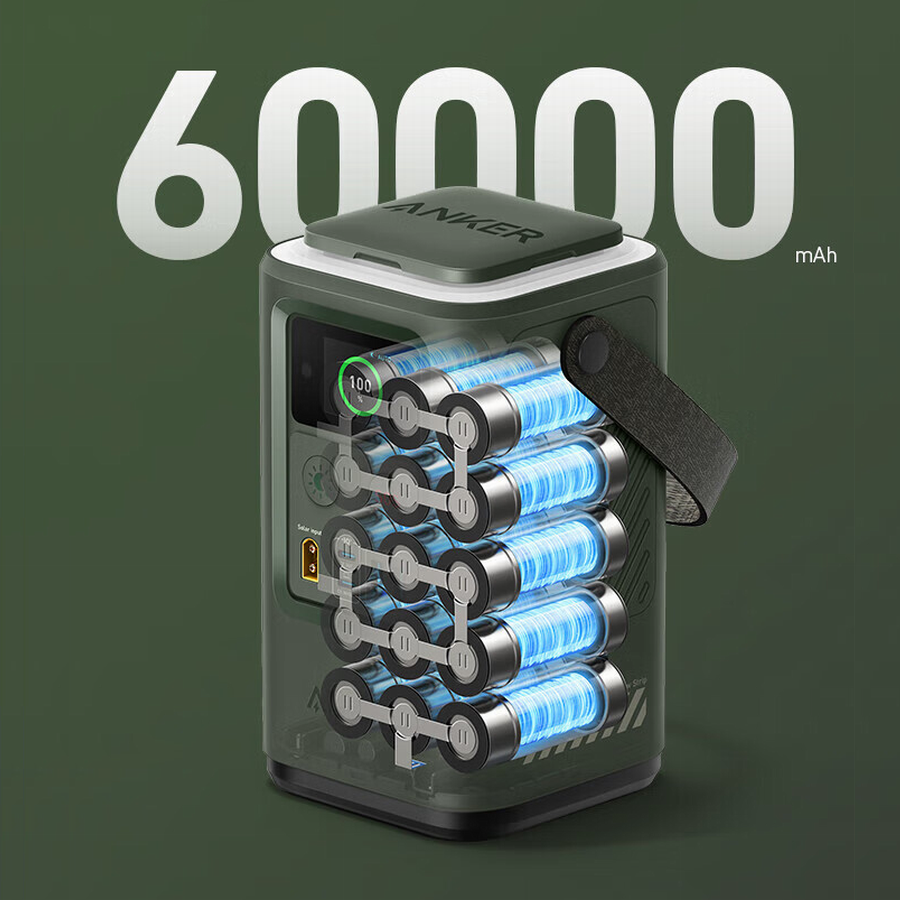 Internally, the Anker 548 Power Bank incorporates a battery assembly consisting of 15 cylindrical LiFePO4 cells, resulting in a total capacity of 60000mAh / 192Wh. This kind of battery brings so many benefits such as encompass enhanced durability, heightened safety, and a prolonged lifespan compared to traditional battery types. This can recharge an iPhone 14 around 10 times or a MacBook Air approximately 2.9 times, offering sustained power for outdoor camping, road trips, home backup, and prolonged laptop usage.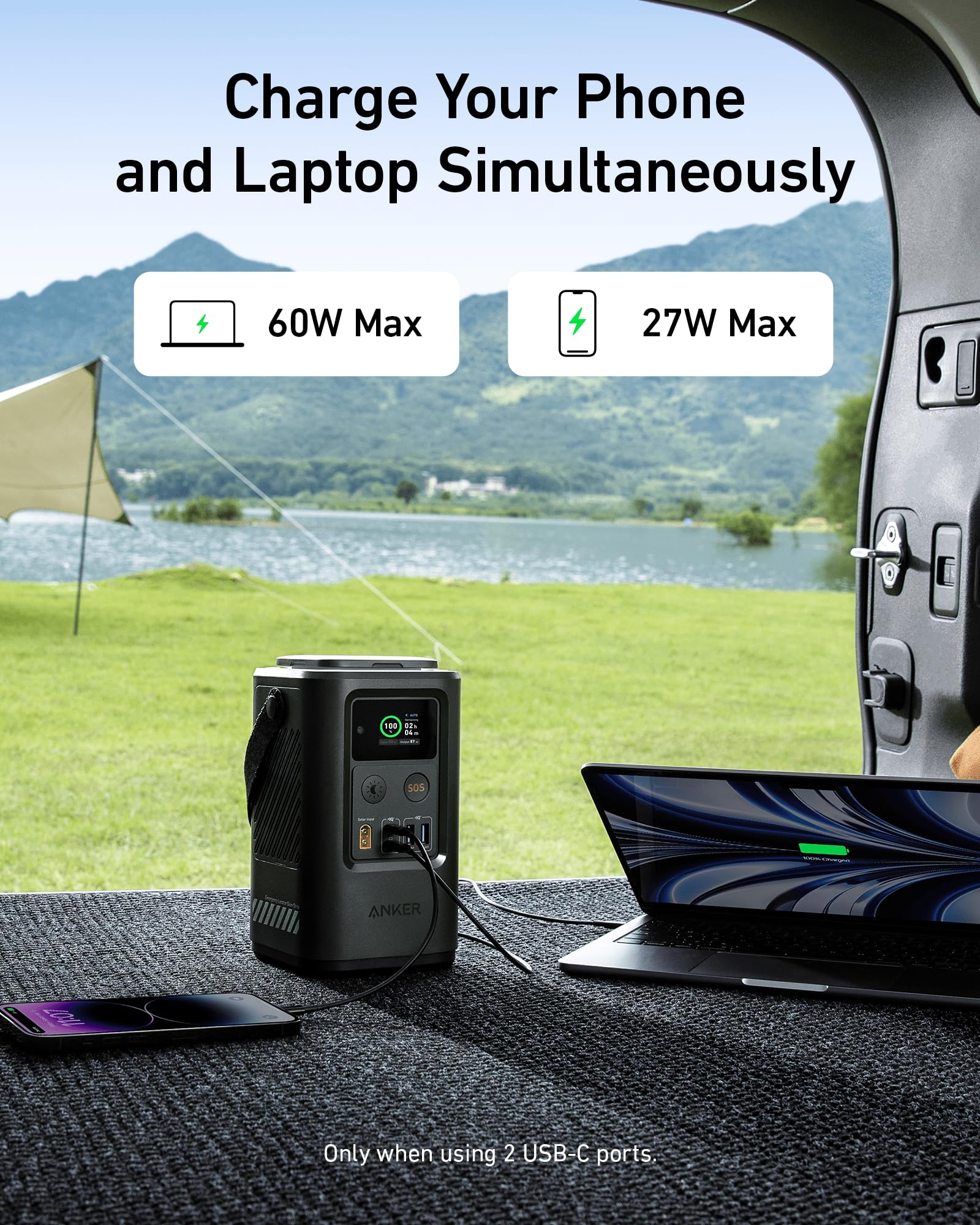 In terms of performance, it's equipped with four USB ports (2C2A configuration). Both USB-C1 and C2 support individual outputs of up to 60W, ensuring optimal performance regardless of the chosen port. USB-A1 and A2 support 18W. Even during multi-device charging, USB-C1 maintains a robust 60W output, contributing to a maximum total output of 87W.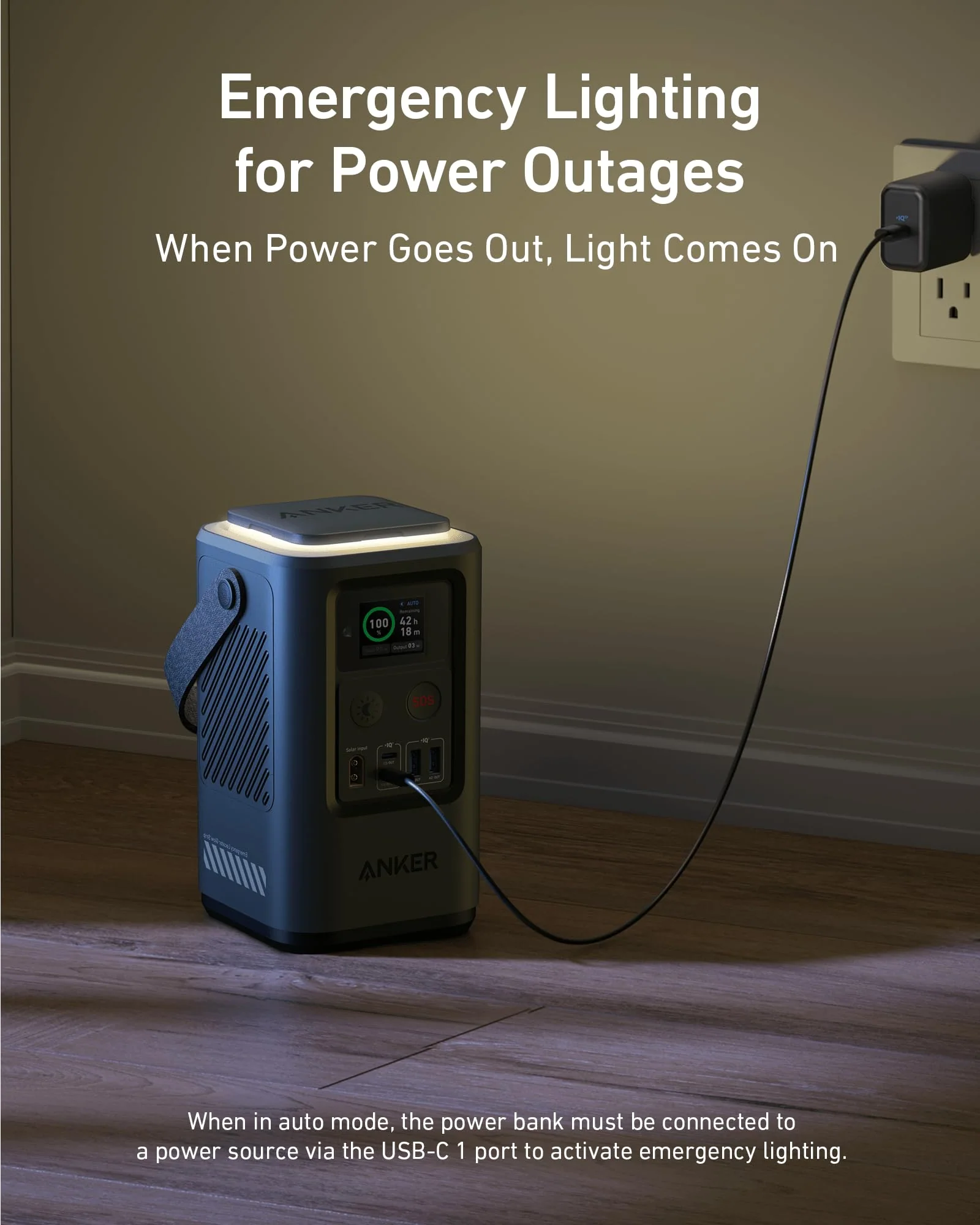 For self-recharging, it supports common USB-C charging, enabling fast charging using PD chargers plugged into AC sockets, providing around 60W of charging power. A full charge takes approximately 3 hours and 53 minutes. In addition to USB-C fast charging, it also supports XT60 DC charging, suitable for solar panels and other charging accessories, facilitating convenient power replenishment outdoors.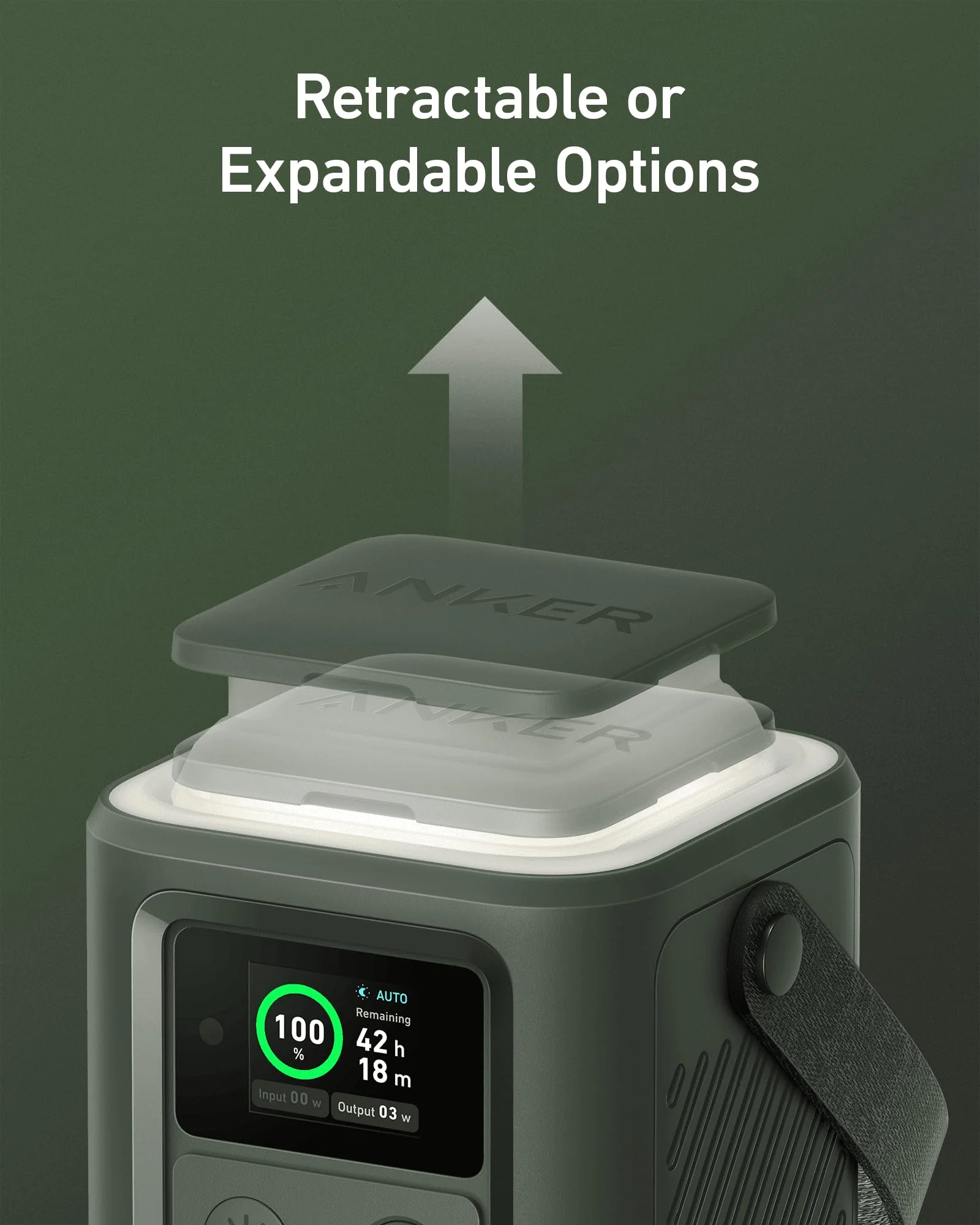 The top of the device features an adjustable LED light, which offers an extended period of illumination, proving indispensable during the darkness of night or unexpected power failures. The lampshade's construction from flexible material adds an extra layer of convenience, permitting effortless adjustment to various angles, and can be retracted by a simple press, rendering it remarkably easy to carry along. The light emits a soft and non-glaring warm white color, adjustable in two brightness levels (2W / 3W). The device includes a light sensor that activates the light during power outages and supports an SOS mode.
Summary of ChargerLAB
In summary, the standout feature of the Anker 548 Power Bank is its remarkable 60000mAh capacity, equipped with multiple 2C2A output ports, supporting single-port 60W PD fast charging, a total output of up to 87W, and the ability to charge up to four devices simultaneously. Its integrated adjustable LED light, multifunctional display, convenient carrying handle, and 2.3kg weight make it suitable for on-the-go use, providing extended battery life for consumer electronic devices.
This fantastic product is currently available on Amazon US for a price of $169.99. If you're interested, you can click on the buttons at the beginning and end of the article to make a purchase.
Related Articles: 
1. UGREEN Launched PowerRoam 1200 Portable Power Station
2. Review of Jackery Explorer 2000 Plus LiFePO4 Portable Power Station
3. EcoFlow Launched River Max Plus Portable Power Station Limited Edition
The article is originally written by @
Joey
posted on Chargerlab. All rights reserved.