Simulation Model of Industry's First 1200V GaN-on-Sapphire Device Released by Transphorm
Transphorm, global leader in fundamentally superior, quantitatively outperforming GaN power semiconductors—announced availability of its 1200V FET simulation model and preliminary datasheet. The TP120H070WS FET is the only 1200V GaN-on-Sapphire power semiconductor introduced to date, making its model the first of its kind. Its release indicates Transphorm's ability to support future automotive power systems as well as three-phase power systems typically used in the broad industrial, datacom, and renewables markets. These applications will benefit from the 1200V GaN device's higher power density and reliability along with equal or better performance at more reasonable cost points versus alternative technologies. Transphorm recently validated the GaN device's higher performance ability in a 5 kW 900 V buck converter switching at 100 kHz. The 1200V GaN device achieved 98.7% efficiency, exceeding that of a similarly rated production SiC MOSFET.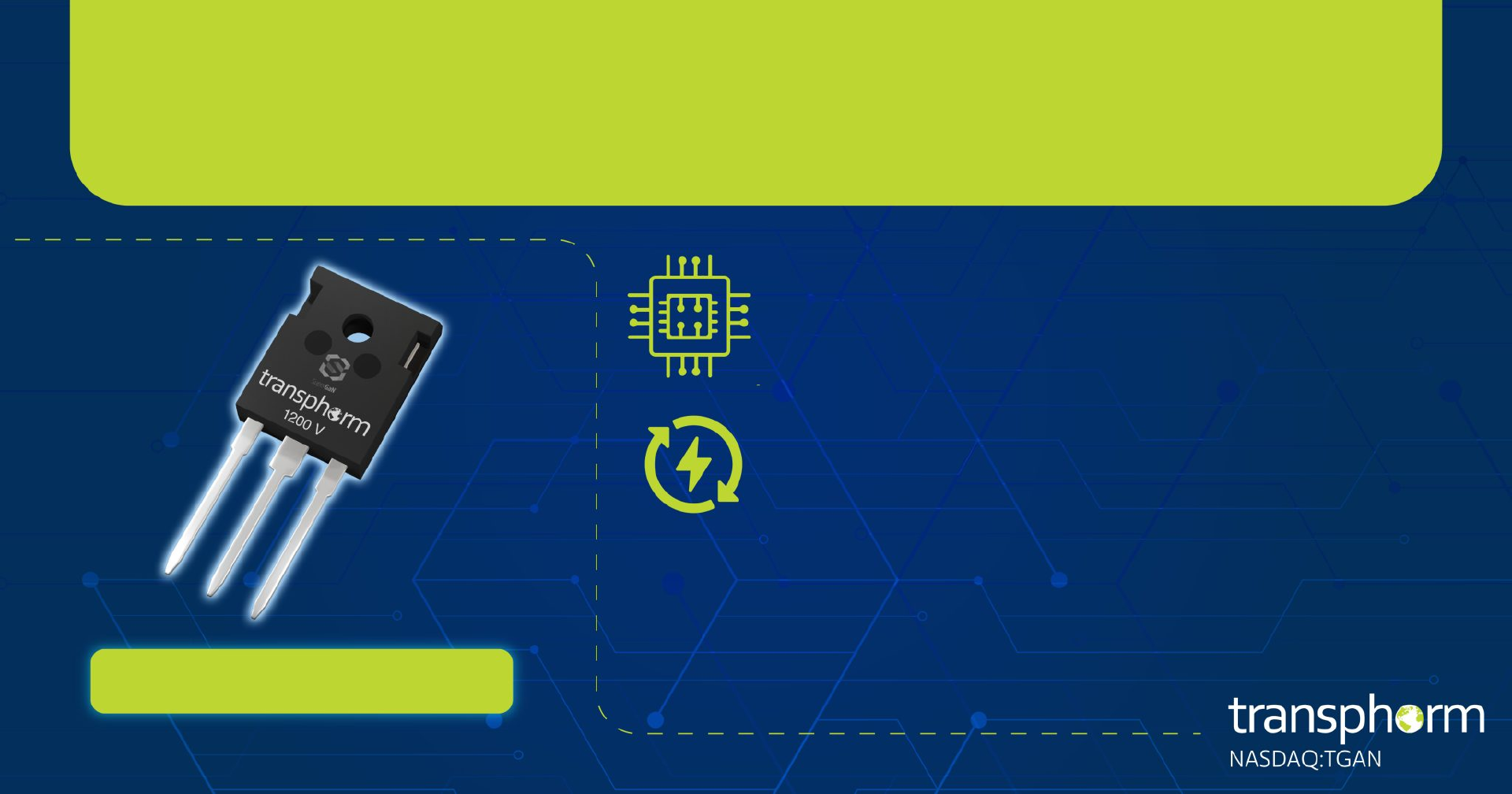 The innovative 1200V technology also underscores Transphorm's leadership in GaN power conversion. Vertical integration, epitaxy ownership, and patented process paired with decades of engineering expertise enable the company to bring to market the highest performing GaN device portfolio with four additional major differentiators: Manufacturability, Drivability, Designability, and Reliability.
PCIM 2023 attendees can learn more about the 1200V device from Transphorm representatives at Hall 7, Booth 108 during May 9 – 11.
Preliminary Device Model Specifications and Access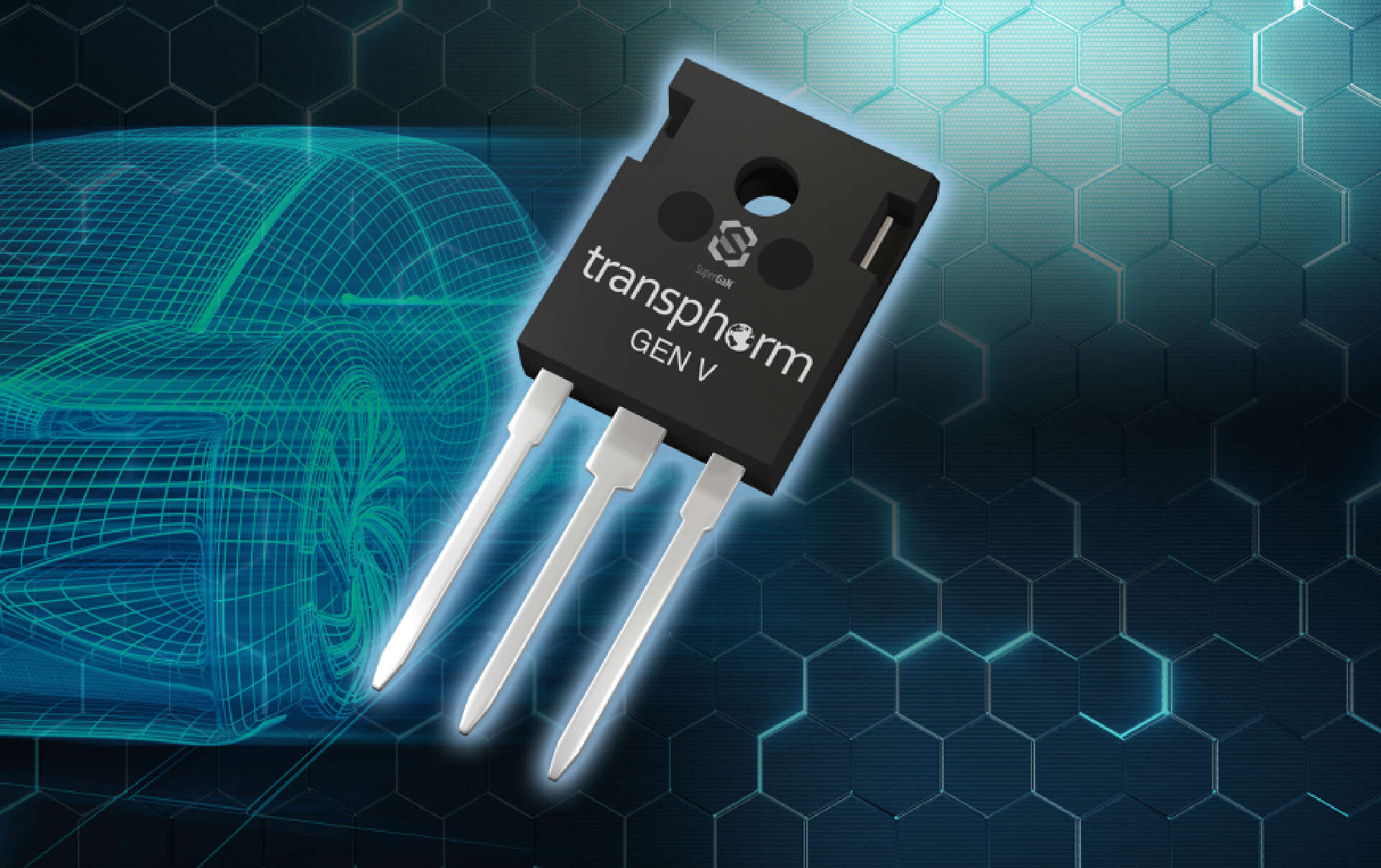 Transphorm's 1200V technology is anchored in proven process and mature technology, satisfying customer confidence requirements. The GaN-on-Sapphire process is in volume production today in the LED market. Additionally, the 1200V technology leverages the fundamentally superior, normally-off GaN platform used in Transphorm's current device portfolio.
Key TP120H070WS device specifications include:
•70 mΩ RDS(on)
•Normally off
•Efficient bidirectional current flow
•± 20 Vmax gate robustness
•Low 4Vth gate drive noise immunity
•Zero QRR
•3-lead TO-247 package
The Verilog-A device model is recommended for use with the SIMetrix Pro v8.5 Circuit Simulator. A LTSpice model is in development and will be released in Q4 2023. Simulation modeling allows for fast and efficient power system design validation while reducing design iterations, development time, and hardware investments.
1200V FET samples are expected to be available by Q1 2024.
Transphorm GaN in Automotive Power Systems and Charging Ecosystem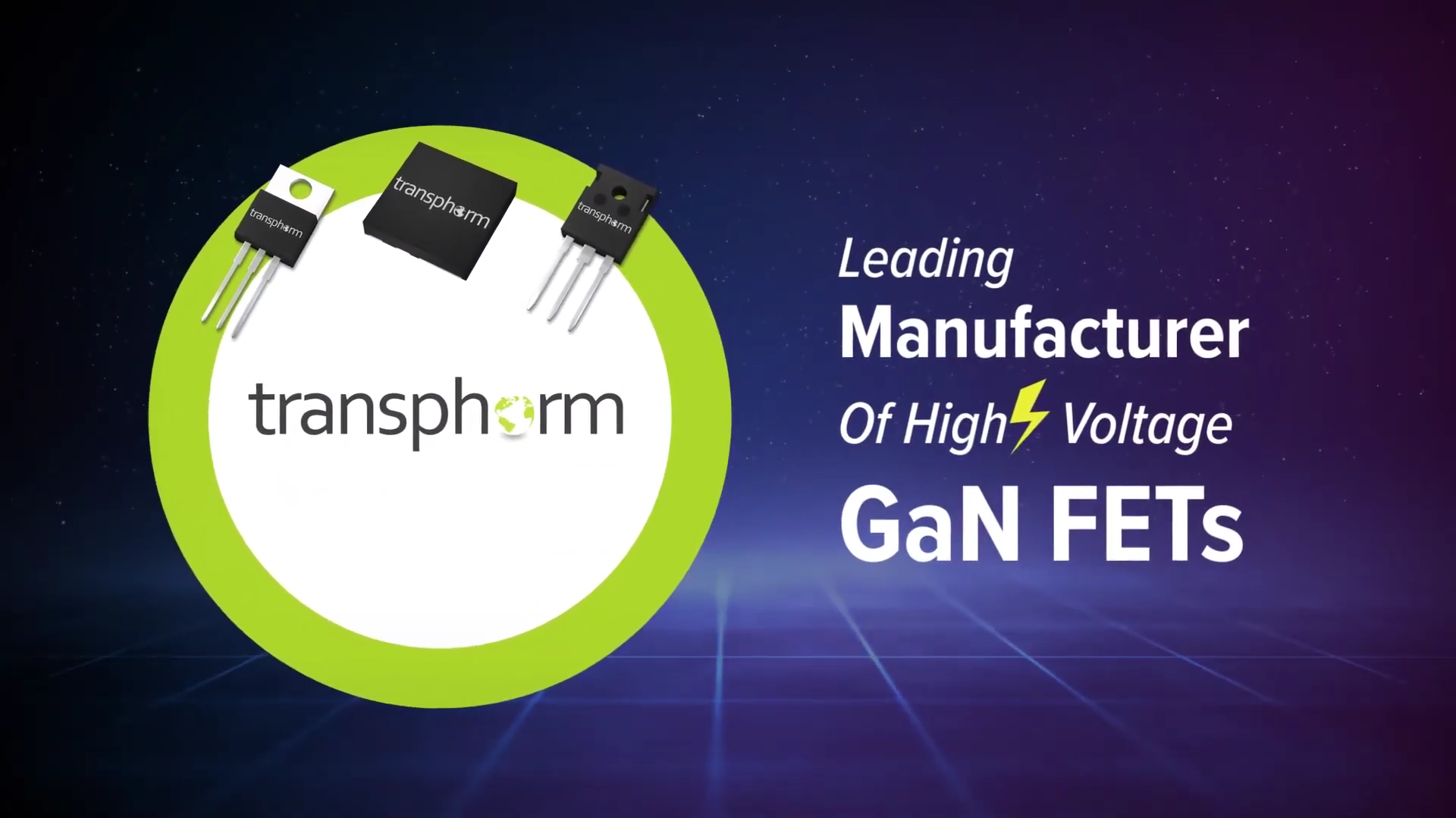 While the 1200V GaN device is an optimal solution for various market applications, it offers a unique advantage to automotive systems.
The electric vehicle industry, especially at the higher kilowatt nodes for larger vehicles, is moving toward 800 V batteries in the latter half of this decade. As such, 1200V power conversion switches will be used to deliver the required performance level. Transphorm's 1200V platform is therefore well positioned for success in next generation onboard charger, DC-to-DC converters, drive inverters, and pole charging systems.
For current model EVs using 400 V batteries, Transphorm offers 650 V normally-off SuperGaN FETs that are AEC-Q101 qualified to 175°C and in volume production.
"We are the leading power semiconductor company demonstrating and delivering on the promise of GaN," said Umesh Mishra, CTO and Co-founder, Transphorm. "Our expertise brings to market unmatched GaN devices that set new standards every day for power density, performance, and system cost. Our 1200V technology is a testament to our engineering team's innovative vision and determination. We're proving that GaN can very easily play in application markets previously slated for silicon carbide, which opens a wide range of market adoption potential for our business and GaN in general."
About Transphorm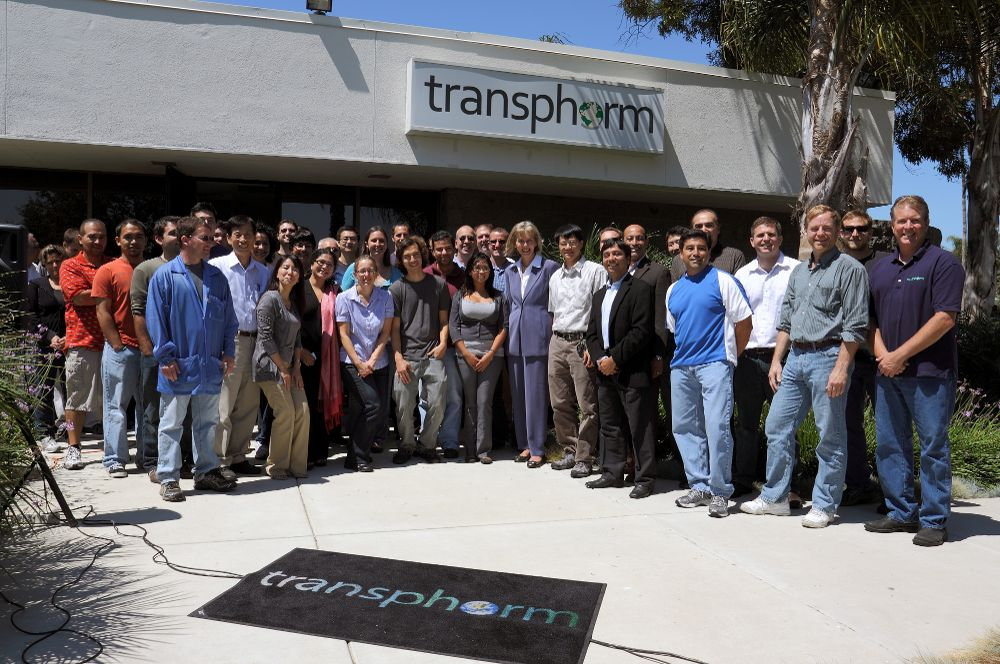 Transphorm, a global leader in the GaN revolution, designs and manufactures high performance and high reliability GaN semiconductors for high voltage power conversion applications. Having one of the largest Power GaN IP portfolios of more than 1,000 owned or licensed patents, Transphorm produces the industry's first JEDEC and AEC-Q101 qualified high voltage GaN semiconductor devices. The Company's vertically integrated device business model allows for innovation at every development stage: design, fabrication, device, and application support. Transphorm's innovations move power electronics beyond the limitations of silicon to achieve over 99% efficiency, 50% more power density and 20% lower system cost. Transphorm is headquartered in Goleta, California and has manufacturing operations in Goleta and Aizu, Japan.
Related Articles:
1. Navitas Celebrates 75,000,000 GaN Power Shipments
2. Navitas Takes GaN Integration to Next Level with GaNSense Control
3. Navitas Power Forward with Next-Gen GaN and SiC Power Semiconductors at PCIM 2023
The article is originally written by @
Joey
posted on Chargerlab. All rights reserved.