100W Class | Summary of iSmartWare USB PD3.1 Fast Charging Solution
Introduction
With the widespread adoption of USB-C ports, the emergence of new materials like GaN and SiC, and the continuous evolution of fast charging standards by USB-IF, the fast charging market has accelerated in recent years. This rapid growth has led to an influx of new products that impact various aspects of consumers' lives.
Since its establishment, Zhuhai iSmartWare Technology Co., Ltd. has placed a strong emphasis on technological innovation. Their proprietary patents span across areas like wired fast charging, wireless fast charging, low-power high-efficiency power management ICs, among others. Their products find extensive application in GaN chargers, power banks, car chargers, car inverters, portable power stations, and intelligent power strips. With a commanding presence in the consumer electronics and accessories market, iSmartWare has secured partnerships with leading brands including Huawei, OPPO, Xiaomi, Lenovo, Bull, Anker, Baseus, and ASUS.

In response to the USB-IF's unveiling of the new USB PD3.1 fast charging standard and the global debut of the Apple 140W PD3.1 GaN charger, a new era in the fast charging market has begun. In light of these new market demands, iSmartWare has swiftly responded by launching multiple PD3.1 fast charging protocol chips such as SW2335, SW2505, SW3561, and SW3566H. These releases cater to customer product design requirements, actively contributing to the burgeoning high-power fast charging market.
SW2335
iSmartWare SW2335 is a highly integrated fast charging protocol controller. It embeds an ARM Cortex-M0 core, with a maximum operating frequency of 40MHz, and supports general peripheral interfaces like I2C, UART, and GPIO. It supports PD3.1, BC1.2, UFCS, and various mainstream DPDM fast charging protocols.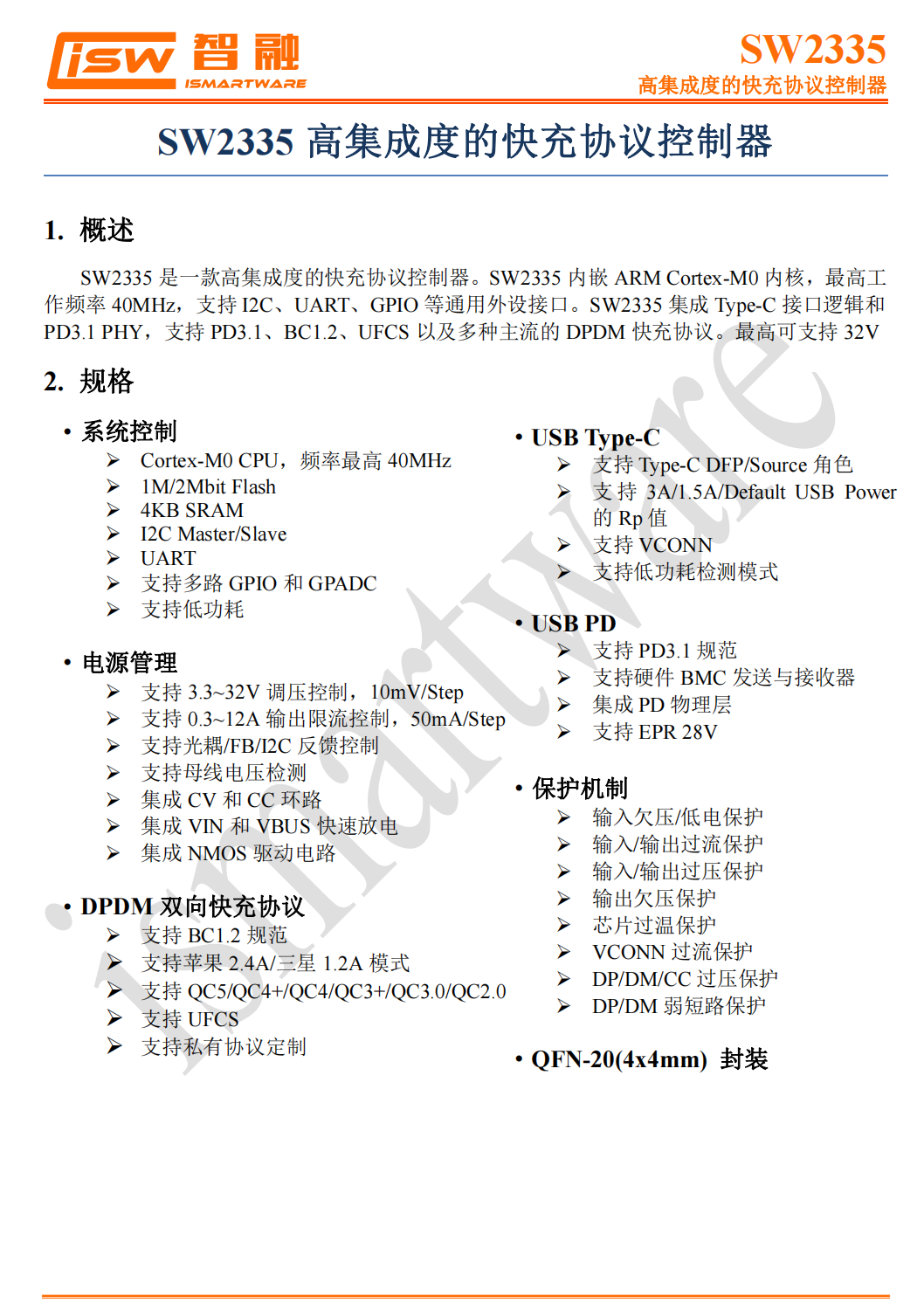 The chip integrates CV and CC loops, and inside the chip, multiple protection functions are integrated, with a QFN-20 (4x4mm) package.
SW2505
iSmartWare SW2505 is a low-power controller chip that supports PD3.1, QC, UFCS, and other protocols, with an integrated MCU and 16 GPIOs. The USB-C port supports online upgrades and online simulation debugging, and it also supports optocoupler/FB control and I2C master/slave mode.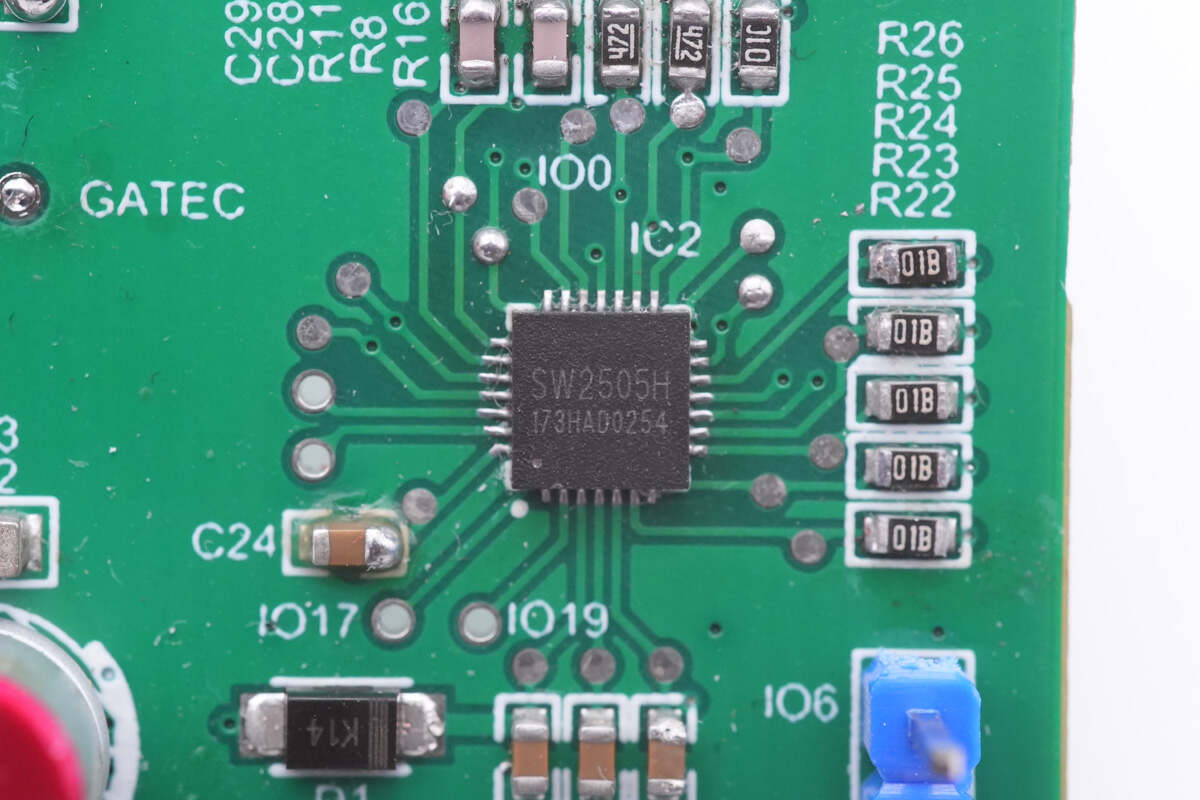 It supports PD3.1, QC, UFCS, SCP, AFC, VOOC, SFCP, PE, and other mainstream fast charging protocols, with an embedded ARM Cortex-M0 core, 128K Flash, and 4K SRAM.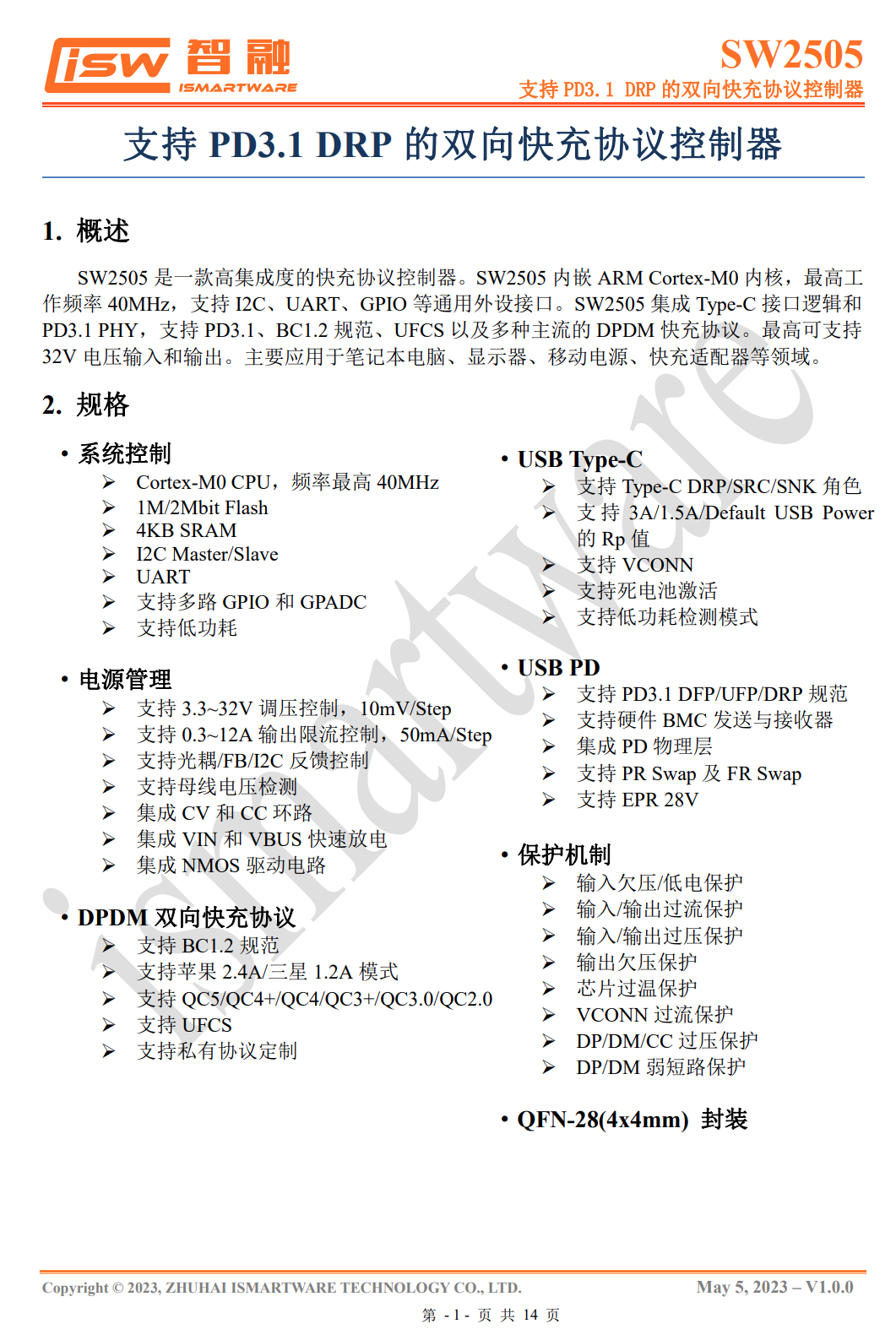 It integrates output CV/CC loop control, NMOS driver control, 12-bit ADC converter, as well as multiple protection measures such as overvoltage protection, undervoltage protection, and overcurrent protection.
SW3561
The iSmartWare SW3561 is a buck SoC (System-on-Chip) that supports dual USB-C port output. It integrates a highly efficient synchronous buck controller, facilitating a 20V 5A power output. The chip supports USB PD3.1 SPR, and it also houses an ARM Cortex-M0 core, Type-C logic, and supports fast charging protocols like PD3.1, QC, SCP, and UFCS. Moreover, the chip supports fast charging protocol customization and achieves a power output of up to 100W.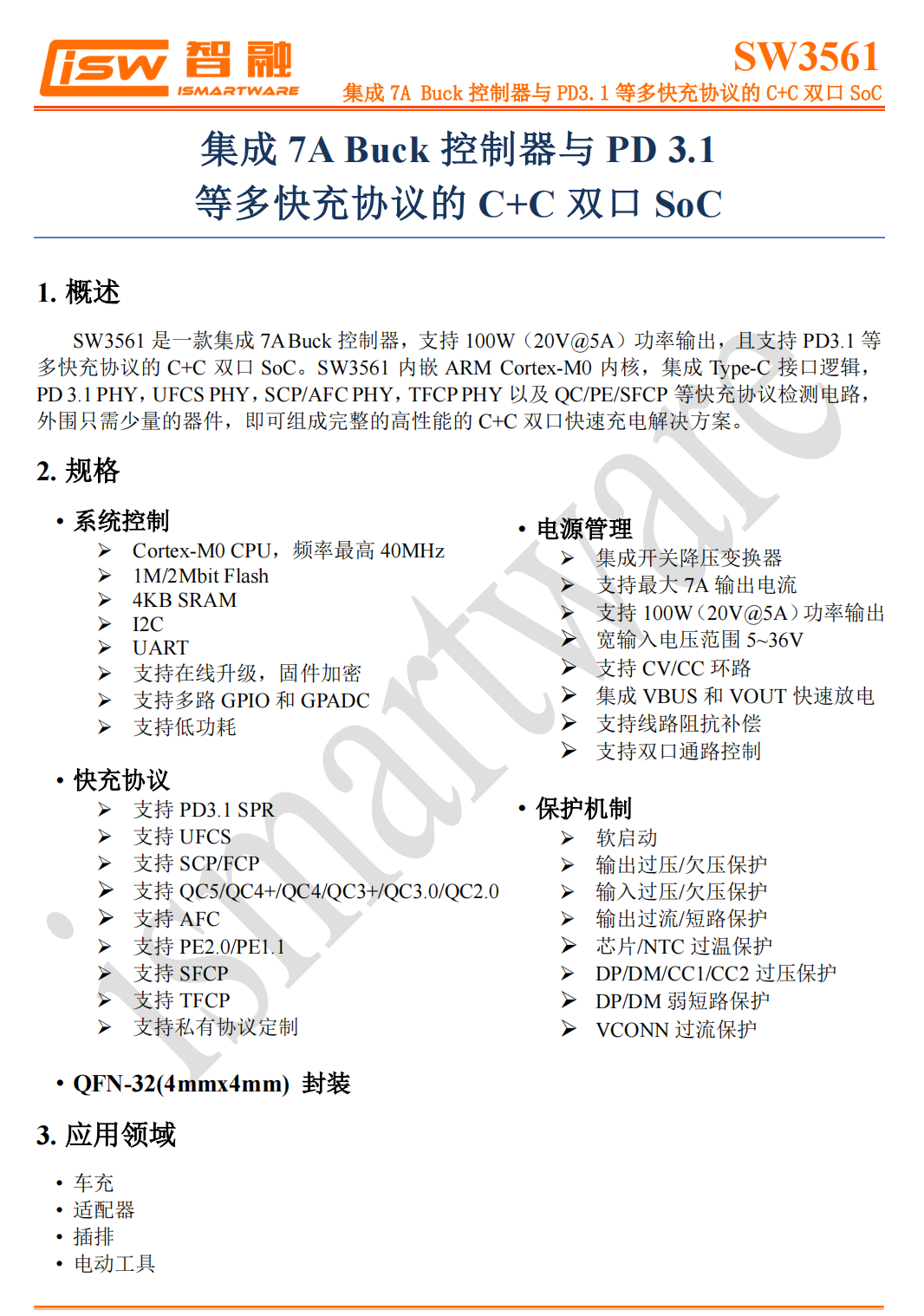 Within the SW3561, the integration of a buck converter and dual USB-C port pathway control, combined with two synchronous buck MOSFETs and a VBUS MOSFET, enables the dual-port buck output. The chip's default buck converter operating frequency is set at 180KHz, with customization options available to meet compact design requirements.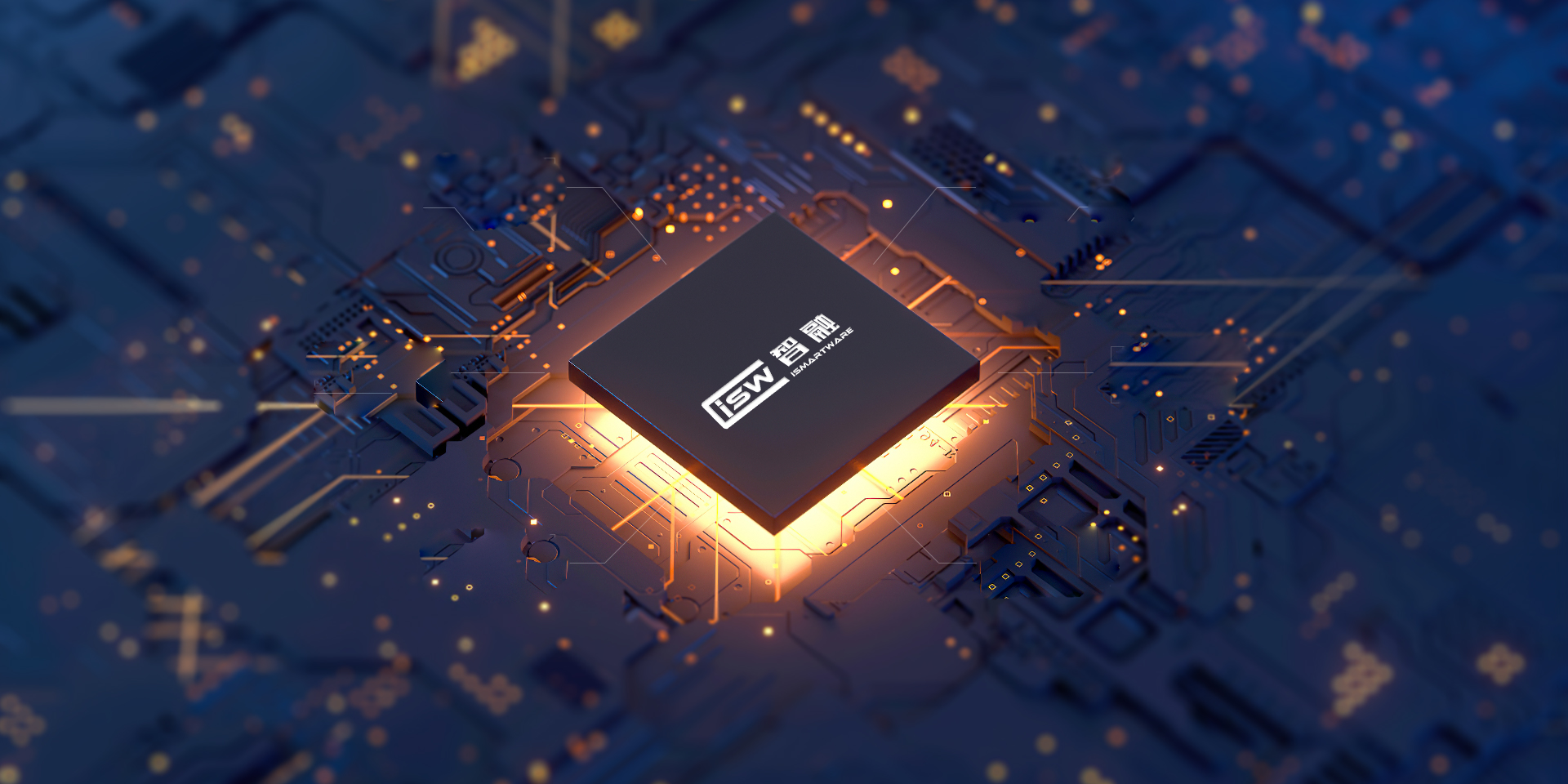 The chip features an I2C interface through which protection thresholds for output current, line loss compensation, and other parameters can be set. The embedded ADC allows data sampling for nine channels including input and output voltages, output current, and chip temperature. This data can be displayed through an external MCU. The built-in MCU in the SW3561 supports automatic power control, negating the need for an external MCU in multi-port buck fast charging applications, streamlining circuit design.
SW3566H
iSmartWare SW3566H is a highly integrated dual-port fast charging SOC that supports USB-C and USB-A charging, with support for dual-port independent current limiting. The chip integrates a high-efficiency synchronous buck converter, supporting 20V7A and 28V5A outputs, and it supports PD3.1, QC, SCP, UFCS and other fast charging protocols, as well as custom fast charging protocols, with a maximum support of 140W output.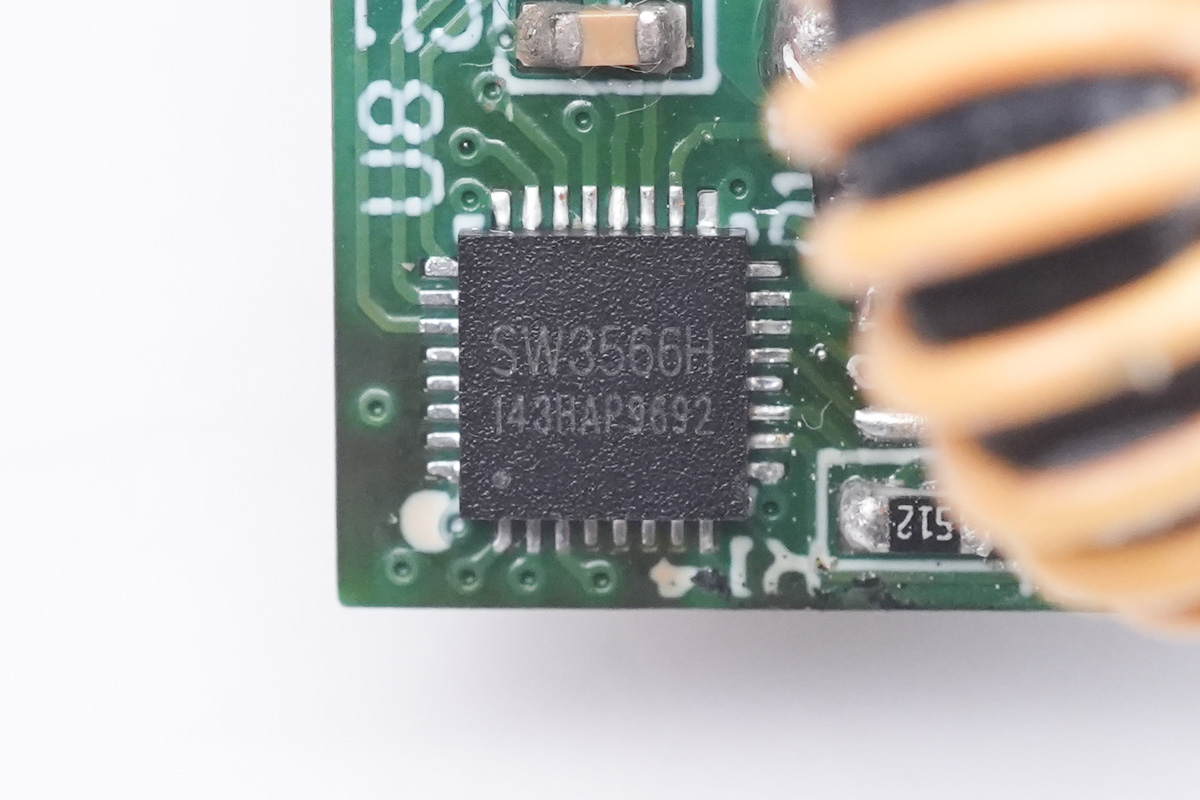 It integrates CC/CV mode and supports PWM and PFM working modes. Output current, line loss compensation, and other protection thresholds can be set through the I2C interface, and the built-in ADC can sample data from a total of 9 channels, supporting external MCU for parameter display.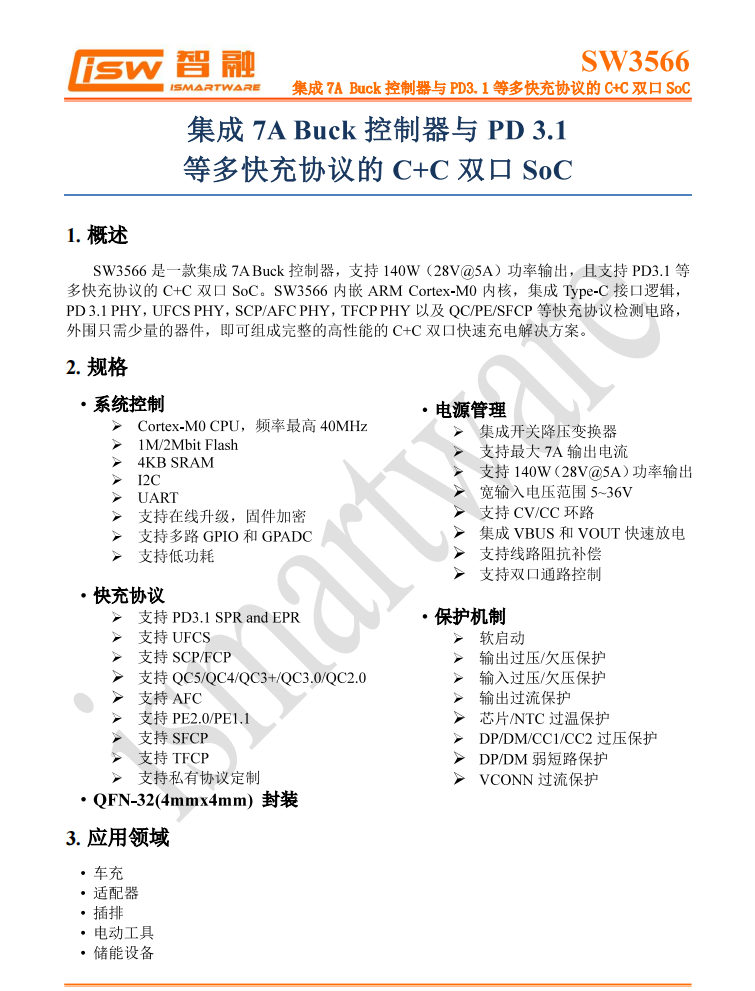 It also supports 36V input voltage, 7A maximum output current, and multiple protection measures, including power limitation protection, with a QFN 4x4-32 package.
Summary of ChargerLAB
iSmartWare has established itself as a frontrunner in the fast charging domain, consistently introducing new products to the market through a foundation of technological innovation. Their contributions have played a significant role in the development of the fast charging market. Today, iSmartWare offers a comprehensive lineup of products that includes GaN controllers, GaN ICs, synchronous rectification controllers, fast charging protocol chips, and multi-port fast charging protocol chips. This diverse range caters to applications such as high-performance GaN power adapters, in-car chargers, power banks, portable power stations, and more, achieving comprehensive self-sufficiency in high-power PD fast charging.
To address the PD3.1 fast charging market, iSmartWare has launched multiple products including SW2335, SW2505, SW3561, and SW3566H, all bearing the official USB IF PD3.1 certification. This guarantees performance and reliability, providing robust support for high-power multi-port fast charging solutions for customers.
Related Articles:
1. PD3.1 Supported | Legendary Launched LDR6020 Chip Series
2. Summary of Hynetek USB PD3.1 Fast Charging Solution
3. ChargerLAB Reveals 11 PD3.1 E-Marker Chips from 7 Manufacturers
The article is originally written by @
Joey
posted on Chargerlab. All rights reserved.