Modular Design | Segway-Ninebot Launched New Portable Power Station
Segway and Ninebot are well-known companies in the personal transportation industry. Segway is a company that pioneered the self-balancing electric scooter and has been producing personal transportation devices since 2001. In 2015, Ninebot acquired Segway and continued to develop new products in the same industry. Together, they offer a range of electric scooters, kickscooters, and hoverboards that aim to provide environmentally friendly transportation solutions for commuters and recreational users alike.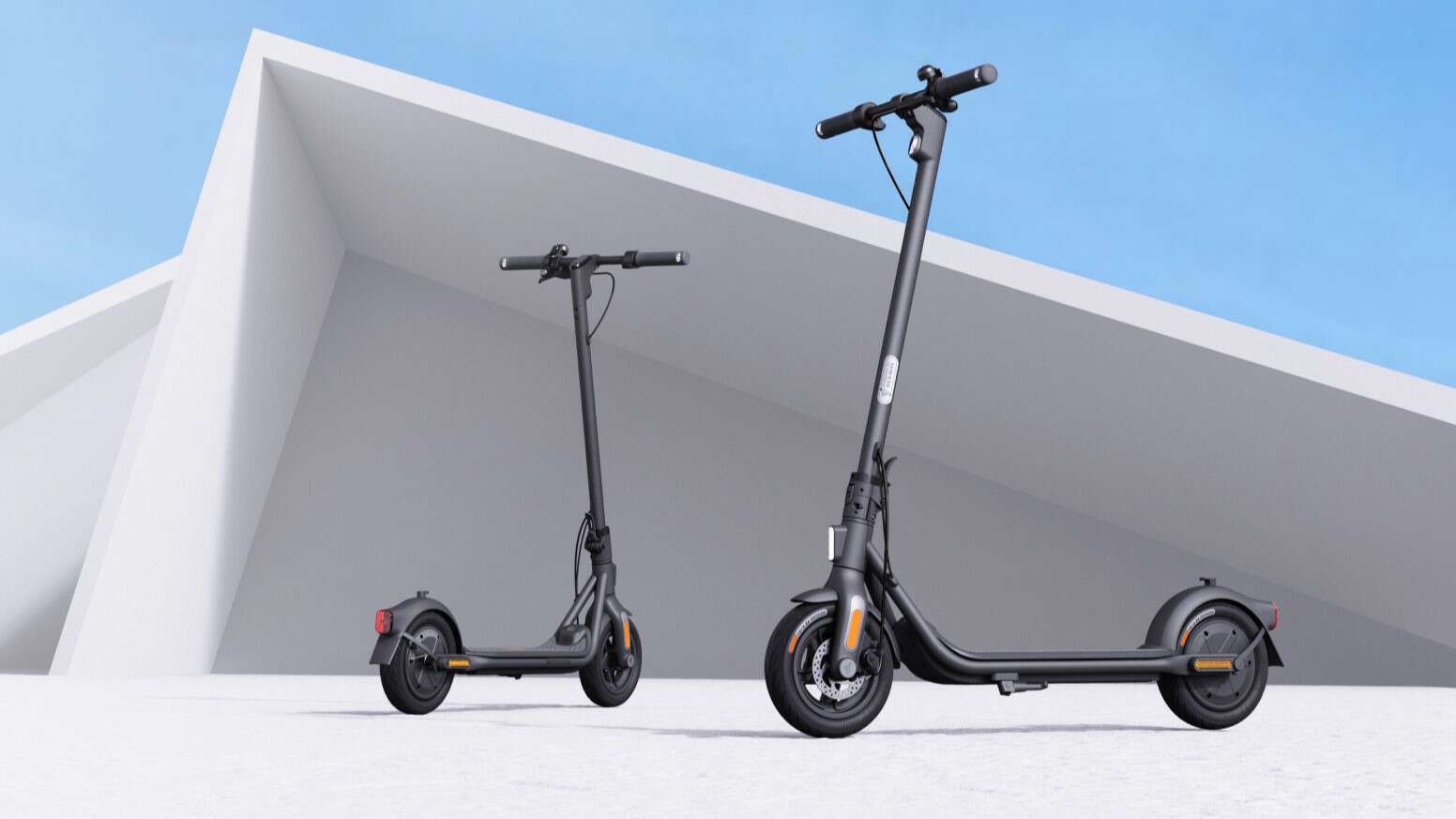 On May 10, 2023, Segway-Ninebot hosted a new product launch event where they introduced three new intelligent eScooter models: the Segway eScooter E300P, Segway eScooter V, and Segway eScooter Q. Additionally, they unveiled the Ninebot KickScooter F2 series, children's KickScooter C2 Pro, the Segway AT5 Powersport, and the Segway Portable Power Station, marking the company's official foray into the portable energy storage market.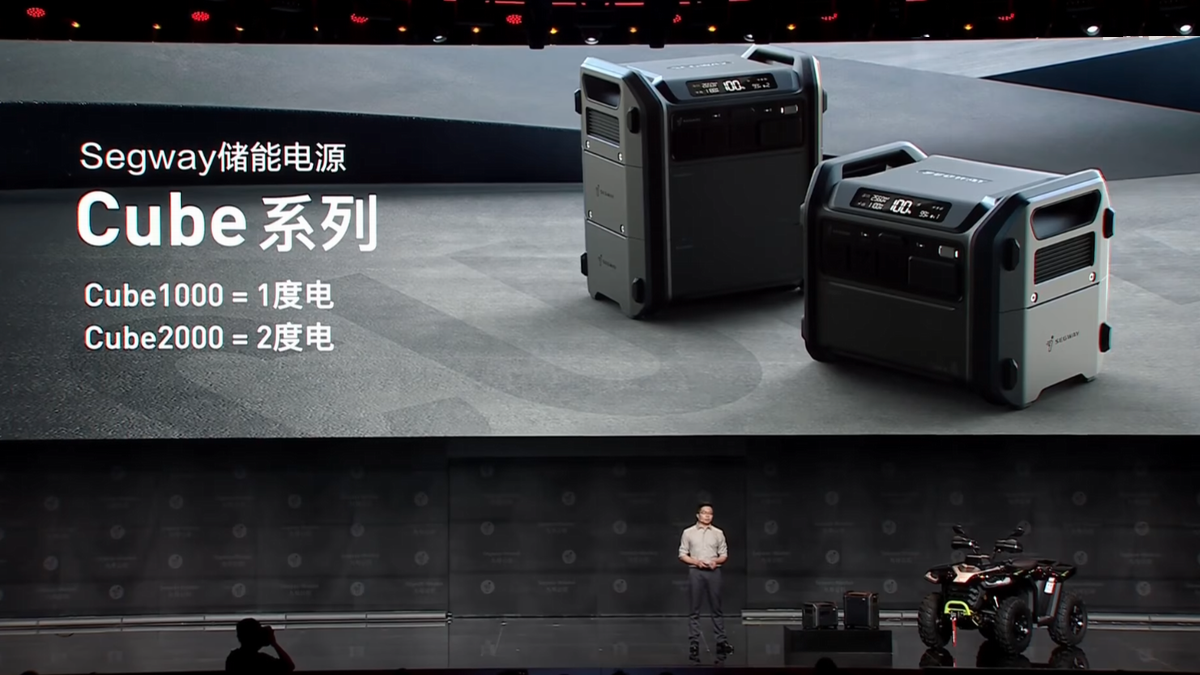 The Segway Portable Power Station series debuts with two models – Cube1000, boasting a capacity of 1 kWh, and Cube2000 with a 2 kWh capacity. Both models feature a rugged design that aligns with the Segway-Ninebot brand identity and come with an integrated multifunctional information screen. The frame is made from AM60 magnesium alloy and is rugged enough to withstand shocks while supporting IPX6+ battery waterproof rating.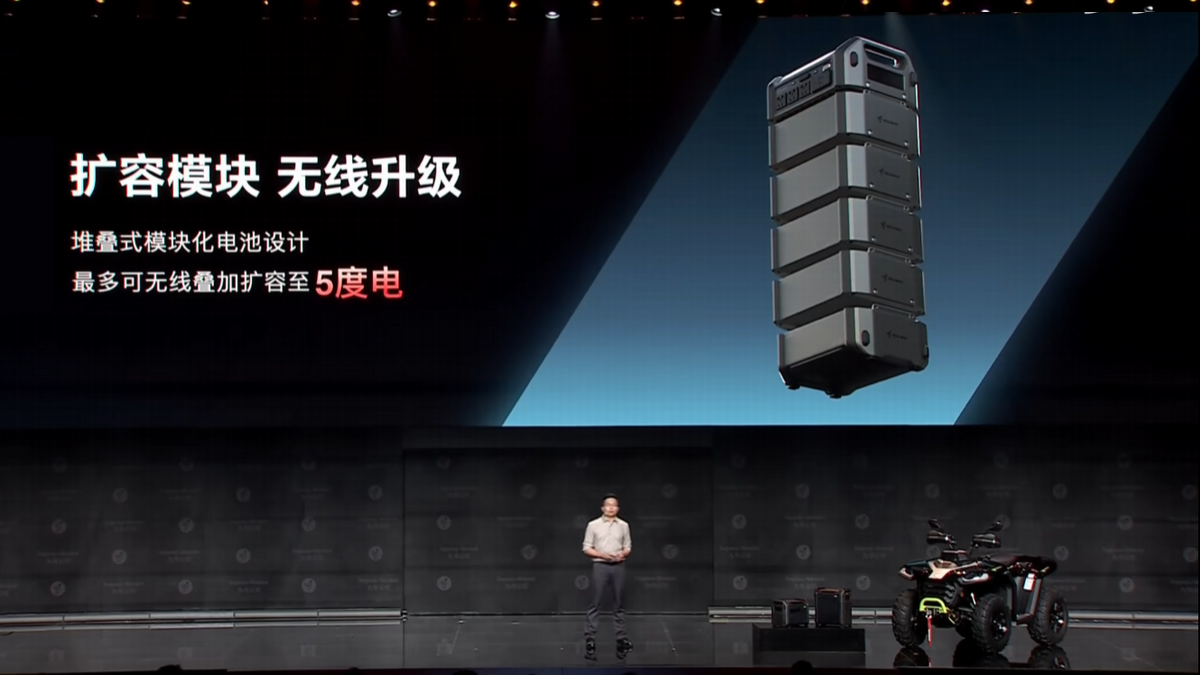 The Cube series products incorporate a stackable modular battery pack design that can be detached and added in the middle of the unit. Each battery module delivers an extra 1 kWh of power, allowing expansion up to 5 kWh. The Segway Portable Power Station comes with UPS (uninterrupted power supply) capability and can connect to the grid. In the absence of power, it can switch to internal battery power in under 0.02 seconds, ensuring continuous power to your devices while safeguarding crucial files and game archives.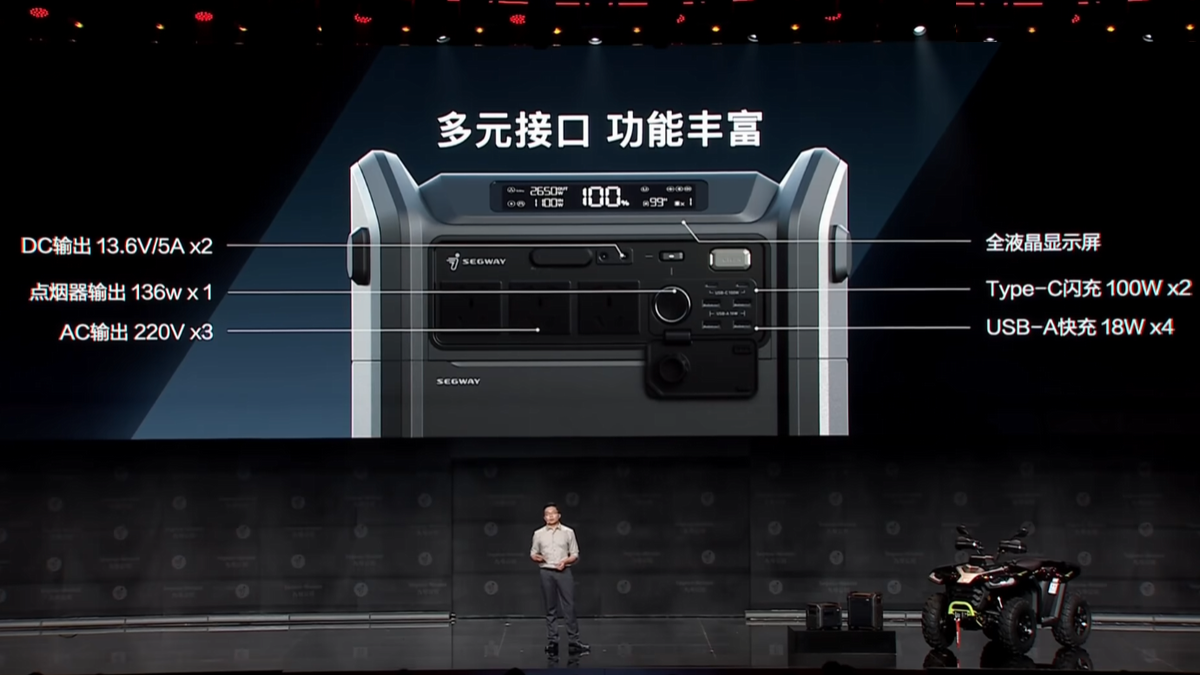 Concerning interface and performance, it features three 220V AC output ports that support intelligent power adjustment output of 2200W, one 136W car charging output port, two 13.6V5A DC5521 DC output ports, four 18W USB-A fast charging ports, and two 100W USB-C fast charging ports. The input incorporates bidirectional inverter technology supporting high-power fast charging up to 1100W, MPPT (maximum power point tracking) technology, and efficient solar charging up to 800W.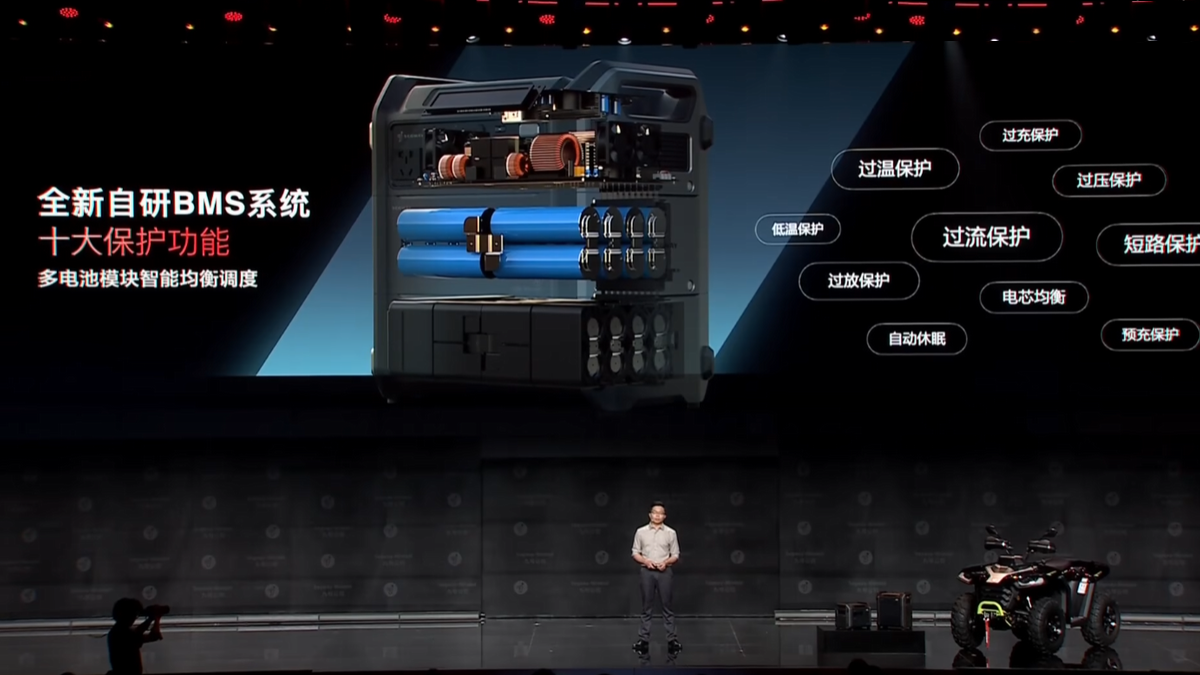 The Segway Portable Power Station also utilizes Lithium Iron Phosphate battery cells with a higher safety factor. Each cell encapsulation measures 40135 with high capacity, reducing the total number of battery cells, enhancing consistency, and improving overall safety. It features a proprietary BMS system that provides ten protection functions, including overcharge, overheat, short circuit, and over-discharge protection.
Summary of ChargerLAB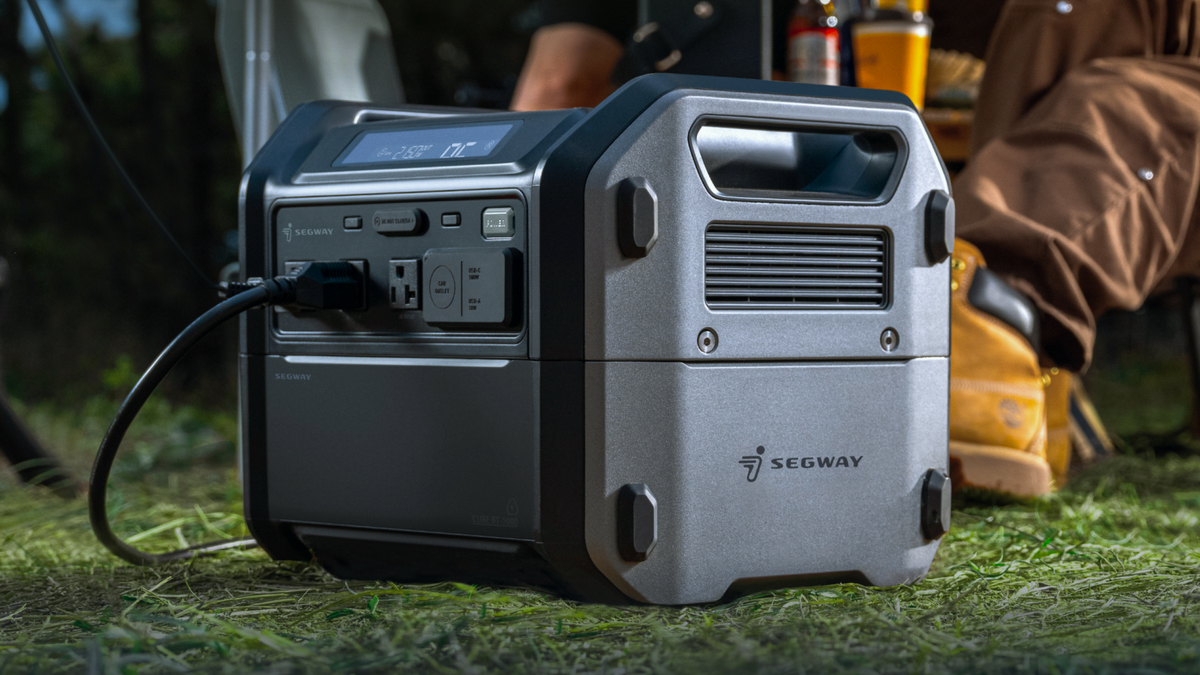 In conclusion, the Segway-Ninebot new product launch event on May 10, 2023, was a significant milestone for the company. The launch of three new intelligent eScooter models, the Ninebot KickScooter F2 series, children's KickScooter C2 Pro, the Segway AT5 Powersport, and the Segway Portable Power Station marked the brand's official entry into the portable energy storage market. The Segway Portable Power Station is an impressive addition to the market with its rugged design, intelligent power interface, and efficient charging capabilities. Its stackable modular battery pack system and robust safety features make it a reliable source of uninterrupted power for various devices in case of power outages. Overall, Segway-Ninebot continues to innovate and develop consumer-friendly products that cater to the modern-day needs of its clients.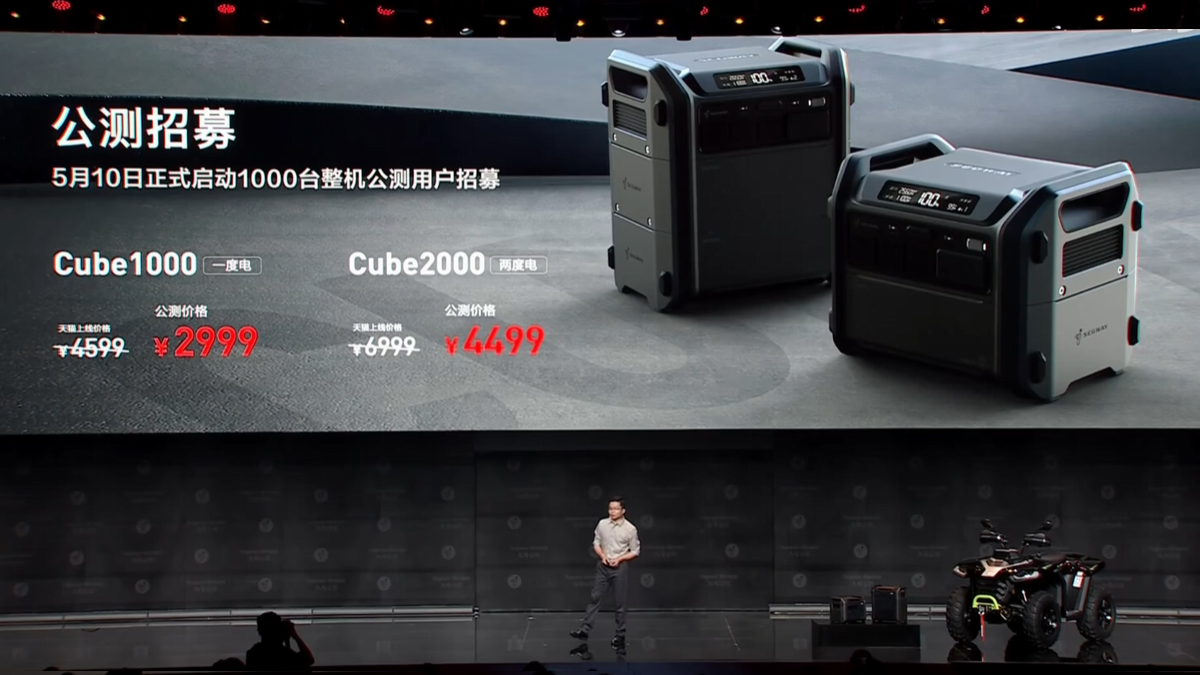 At present, the Segway Portable Power Station is exclusively sold in China. The Cube 1000 retails for 4599 yuan ($657), while the Cube 2000 is priced at 6999 yuan ($1,000). Starting from May 10th, the company launched a public testing event, offering the Cube 1000 at a special rate of 2999 yuan ($428) and the Cube 2000 at a discounted price of 4499 yuan ($643), with only 1000 units available at the promotional price. This special offer is available for a limited time only.
Related Articles:
1. EcoFlow Launched RIVER 2 MAX Portable Power Station
2. Extendable Modules | Runhood Lanuched Portable Power Station RALLYE 600
3. UGREEN Launched PowerRoam 1200 Portable Power Station
The article is originally written by @
Joey
posted on Chargerlab. All rights reserved.