Unleashing the Power of GaN Technology: A Look at Innoscience's VGaN in OnePlus 11R
Not long ago, OnePlus launched the OnePlus 11R, which puts performance at the forefront with a Snapdragon 8+ processor, 16GB of internal memory, SUPERVOOC S power management chip and complete GaN fast charge capabilities. The phone seamlessly combines speed, performance and style to become the new standard for performance smartphones.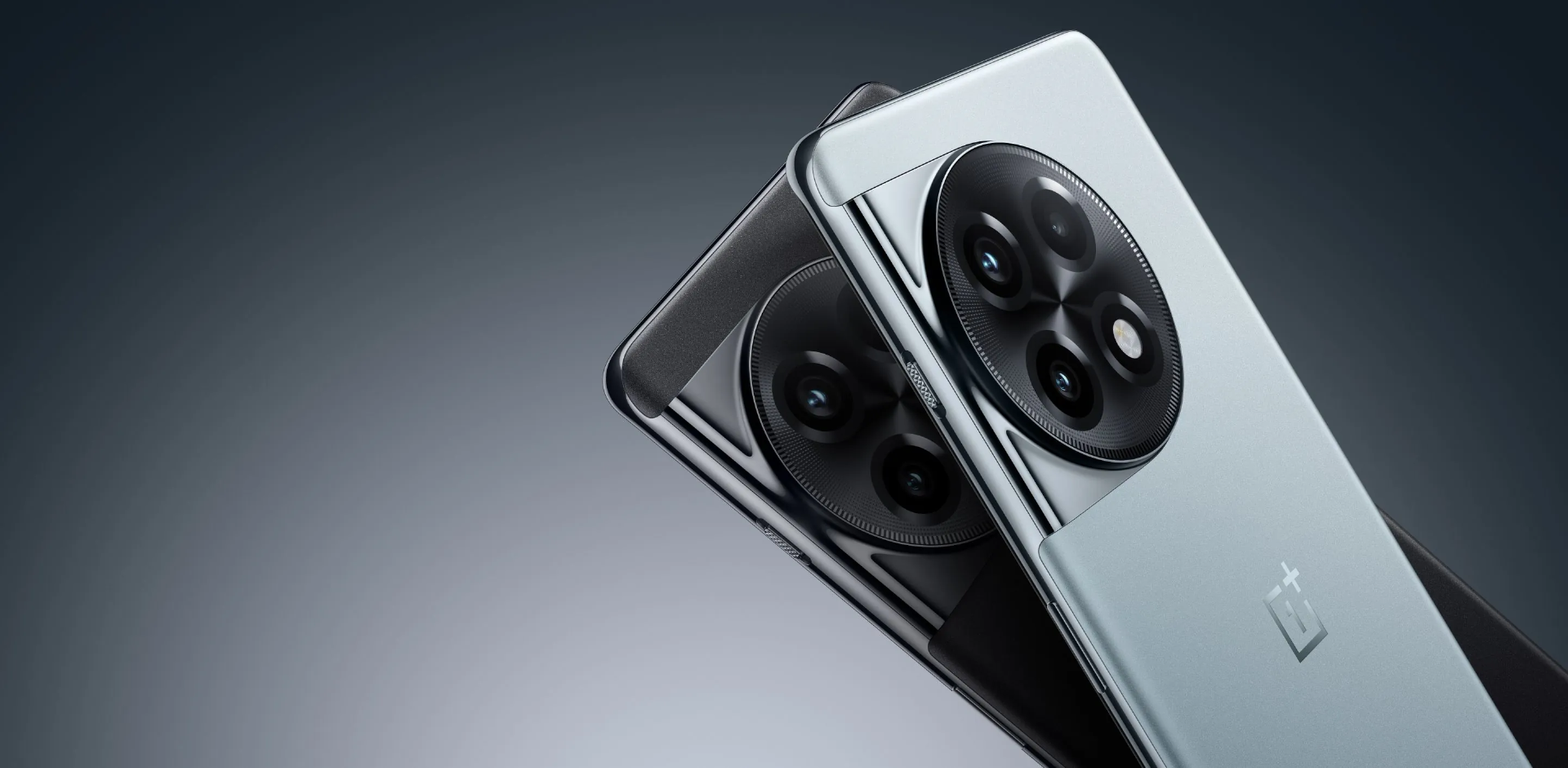 As a performance-focused brand under OPPO, OnePlus has always linked technology and user experience. As a mobile device that is always on hand, mobile phone design is limited by physical factors, making battery capacity and charging speed a tradeoff—finding the perfect balance is crucial. The OnePlus 11R has solved this problem by adding both 5000mAh large battery and impressive long-lived version of the 100W SUPERVOOC fast charging.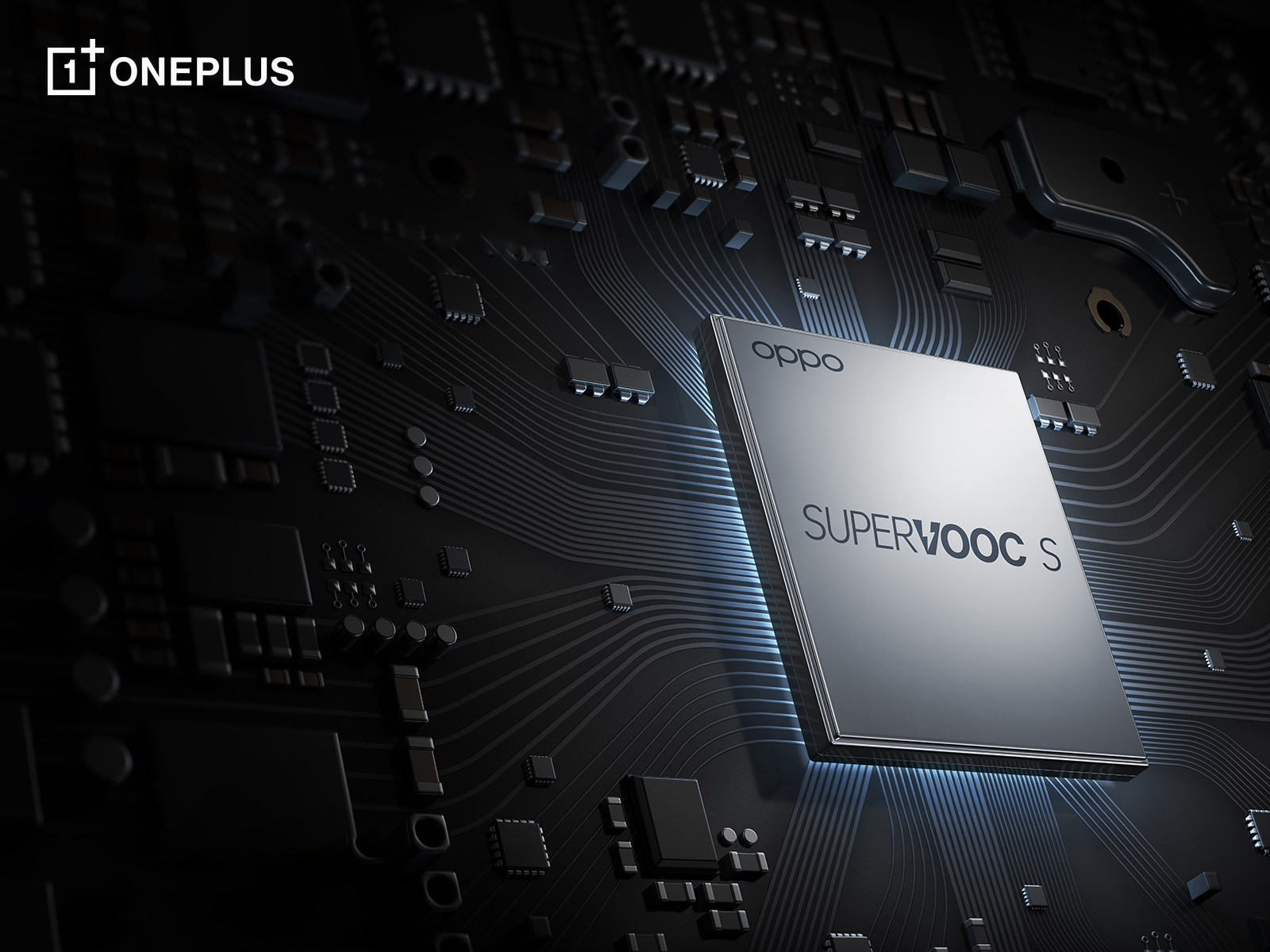 The phone also introduces groundbreaking charging technology, with the debut of the SUPERVOOC S full-link power management chip that can directly drive a bidirectional blocking GaN chip on the battery protection board. This has effectively replaced the previous three-link driver and achieved full-link GaN fast charging, which allows the phone to last longer, discharge more efficiently and provide even better charging experiences.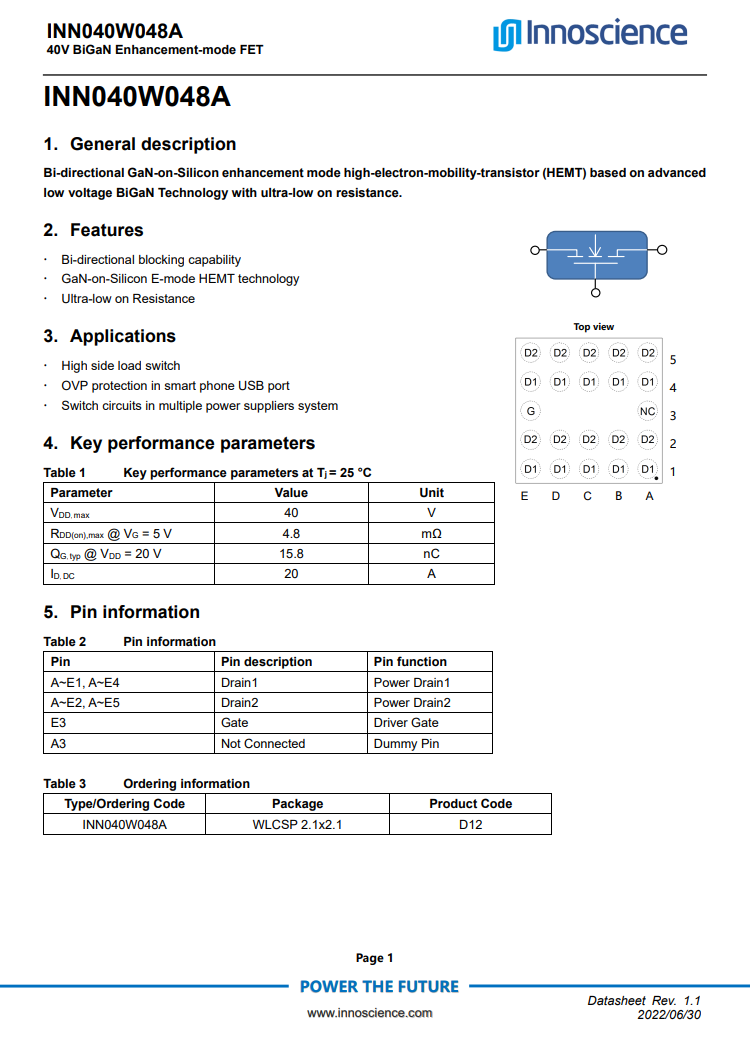 In addition, the OnePlus 11R phone also includes the Innoscience VGaN bidirectional blocking GaN chip INN040W048A, which serves in the phone's battery protection board. This chip comes with special characteristics like no-body diodes and low conduction resistance—reducing two silicon MOSFETs and saving phone PCBA space, while effectively reducing the heat generated during charging, which ultimately provides faster charging experiences.
The VGaN bidirectional blocking GaN chip, as an outstanding technology, has been previously adopted by other mobile phone models such as the OPPO Reno7 Pro and Realme GT2 Master Edition, compromising virtually no space and generating less heat, 64% less size, and a reduction of 85% in peak power heating.

Beyond installing VGaN bidirectional blocking chips into the phone, Innoscience has more to offer. It can provide a complete GaN solution for the entire mobile phone, which include DC / DC Charge Pump, BMS, DC / DC Buck, 3D ToF, to name a few. Innoscience is gradually verifying and cooperating with terminal brands to further expand its capabilities.
Innoscience has created strong partnerships with well-known manufacturers, including global brands such as OPPO, VIVO, Samsung, Lenovo, Yadea, LG, Anker, Nubia, Baseus, UGREEN, Sharge and many others, with a shipment of over 120 million units.
As an industry-leading 8-inch silicon-based GaN IDM enterprise, Innoscience boasts the industry's largest production base for GaN has been established to meet mass delivery demands. With its advanced research and development manufacturing capabilities and an integrated quality control system, Innoscience is well-prepared for product diversification, upgrades, and iterations. Their goal is to fully leverage the advantages of GaN and promote its application, which will empower various industries all over the world.
Summary of ChargerLAB
In conclusion, the OnePlus 11R is an impressive smartphone that seamlessly combines performance, style, and cutting-edge technology to set new standards for mobile devices. With its Snapdragon 8+ processor, 16GB of internal memory, large 5000mAh battery, and SUPERVOOC S power management chip, this phone has effectively solved the trade-off between battery capacity and charging speed. The groundbreaking charging technology, including the VGaN bidirectional blocking GaN chip, has allowed for more efficient charging, reduced heat generation, and ultimately, a better charging experience. Innoscience, as an industry-leading enterprise in GaN technology, has played a major role in the development of this technology and has forged strong partnerships with global brands to further promote its application. The OnePlus 11R is a testament to the potential of GaN technology and offers a glimpse into the future of mobile devices.
Related Articles:
1. The New Innoscience 40V Bi-GaN Enhancement-mode FET
2. Analysis of Innoscience 200W GaN Charger Module
3. Innoscience GaN Transistors Are Adopted by Mophie Chargers on Apple Store
本文系作者 @
Joey
原创发布在 Chargerlab。未经许可,禁止转载。