Southchip SC3520 Synchronous Rectifier Controller Adopted by SHARGE Retro 67 Charger
Introduction
GaN, as a third-generation semiconductor material, has the significant advantage of enhancing chip integration and reducing heat generation compared to traditional silicon components. It exhibits remarkable performance advantages over traditional silicon elements, making it widely used in the consumer fast-charging power supply market. With consistent power output, chargers can be reduced in size by half, making them more convenient for consumers to carry during daily travels.
Recently, when ChargerLAB took apart the SHARGE Retro 67 Charger, it was discovered that it uses the synchronous rectification controller SC3520 from Southchip.
SHARGE Retro 67 Charger
The SHARGE Retro 67 Charger continues the classic retro design of its series. Compared to its predecessor, the SHARGE Retro 35W GaN Charger, it not only offers more power, more ports, but also features further improvements in external design details. The front of the charger has a "display" and a long groove shaped like a floppy disk drive. The square groove in the lower left, originally resembling the Apple logo, has been replaced with green, orange, and blue decorations, giving it a more distinctive appearance and avoiding copyright issues. In fact, we have conducted teardowns or reports on both of these uniquely designed chargers, and you can click on the corresponding links to view them.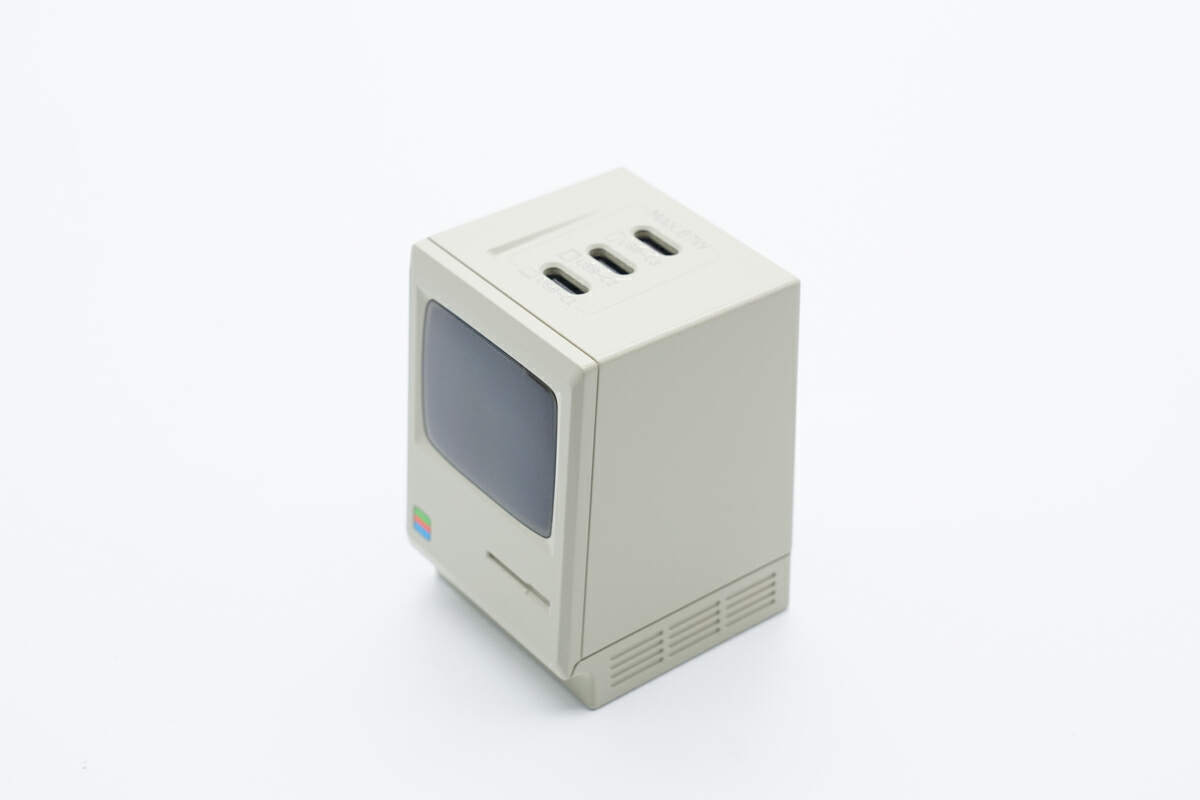 Furthermore, this charger is a high-specification, all-GaN charger, using GaN devices for both primary MOSFET and secondary synchronous rectification, reducing power consumption and improving efficiency.
The synchronous rectifier controller comes from Southchip, with the model SC3520, supporting direct driving of GaN synchronous rectifier. This is an adaptive turn-on detection and fast turn-off synchronous rectifier controller that does not require auxiliary coil power supply. The output voltage can be as low as 0V, and the patented adaptive turn-on detection circuit prevents false turn-on of the synchronous rectifier, making it compatible with various MOSFETs, including GaN.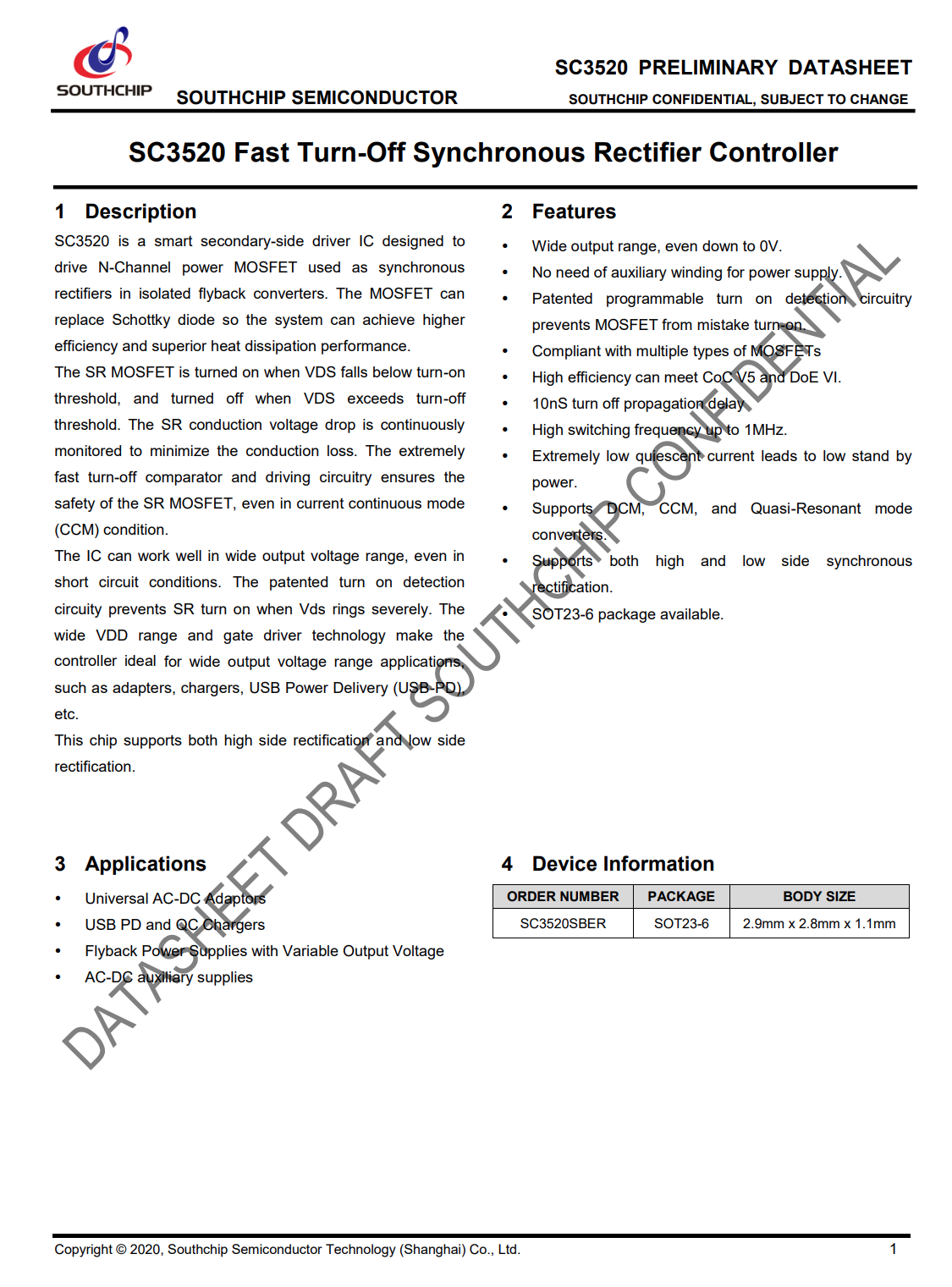 The SC3520 supports DCM, CCM, and quasi-resonant modes, with extremely low static current, and supports multiple operating modes, as well as high-side and low-side synchronous rectification. The peripheral components are very minimal, and it adopts SOT23-6 package.
Summary of ChargerLAB
Southchip is a semiconductor design company specializing in power, battery management, and embedded systems. They focus on lithium battery charging management, and their product line has expanded from initial general-purpose charging management chips and DC-DC chips to include a complete product line, including charging protocol chips, wireless charging management chips, AC-DC chips, charging management chips, lithium battery management chips, and automotive electronics.
The Retro 67 Charger by SHARGE has gained consumer attention due to its compact size and unique Macintosh-like design. Its internal rectifier controller uses the Southchip SC3520, which can directly drive various MOSFETs, including GaN, without the need for additional components, improving PCBA space utilization and achieving product miniaturization. In addition, this chip is suitable for various all-GaN fast chargers, further tapping into the charger's potential.
Related Articles:
1. Apple's Original Macintosh | Shargeek Retro 35W GaN charger
2. First Teardown of SHARGE / STORM 2 100W Transparent Super Power Bank
3. Shargeek Retro 67 Charger: Fast, Stylish, and Innovative Charging Solution for All Your Devices
The article is originally written by @
Joey
posted on Chargerlab. All rights reserved.