Shargeek Retro 67 Charger: Fast, Stylish, and Innovative Charging Solution for All Your Devices
Shargeek is committed to creating high-performance geek fast charging devices for its users. In 2022, Shargeek paid tribute to the Macintosh computer that opened the personal computer era with a retro design inspired by old Apple computers, and released two Shargeek Retro single-port chargers with 20W and 35W respectively. In April 2023, the first multi-port member of the Shargeek Retro charger family was released, that is the Shargeek Retro 67 charger. With a leading design of three USB-C output ports and a built-in "LED Matrix" display, it uses a multi-port fast charging solution that can charge your devices continuously, ensuring performance, technology, and aesthetics are top-notch.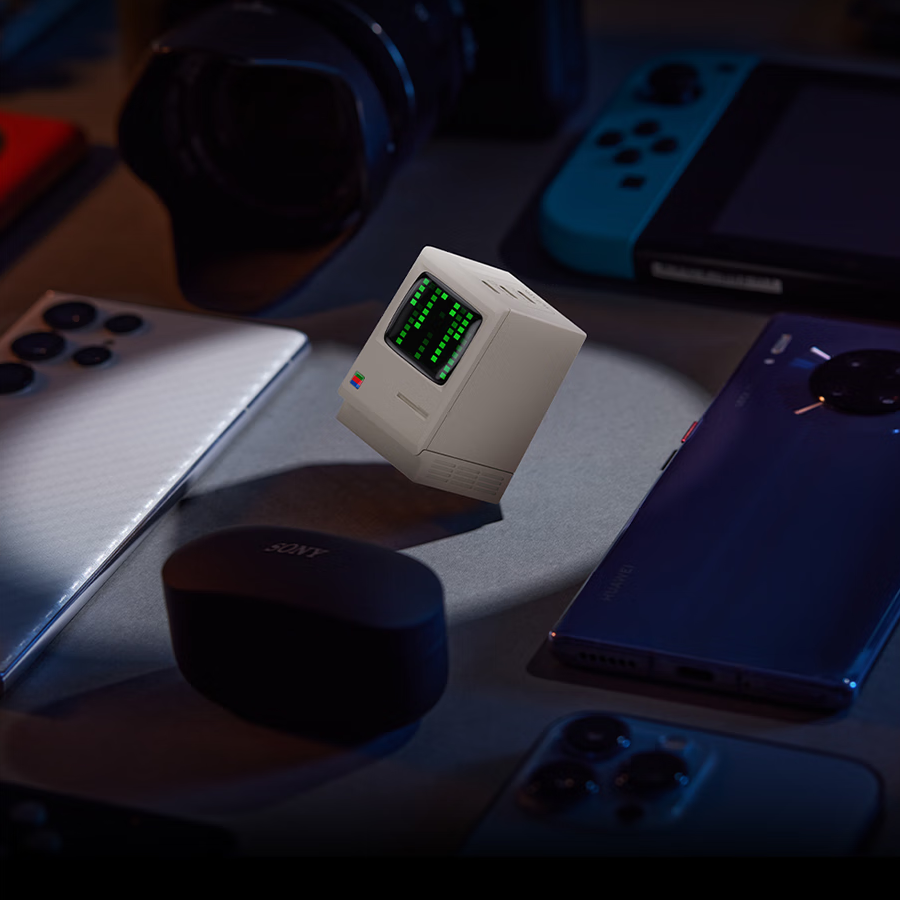 Like the previous two Shargeek Retro chargers, the Shargeek Retro 67 charger features an special design that pays homage to the Apple Macintosh computer, but takes it a step further by improving the details of the mold, elevating the power switch, ports, and logo to a higher design standard. The 4239C retro color scheme restores the look of retro computers.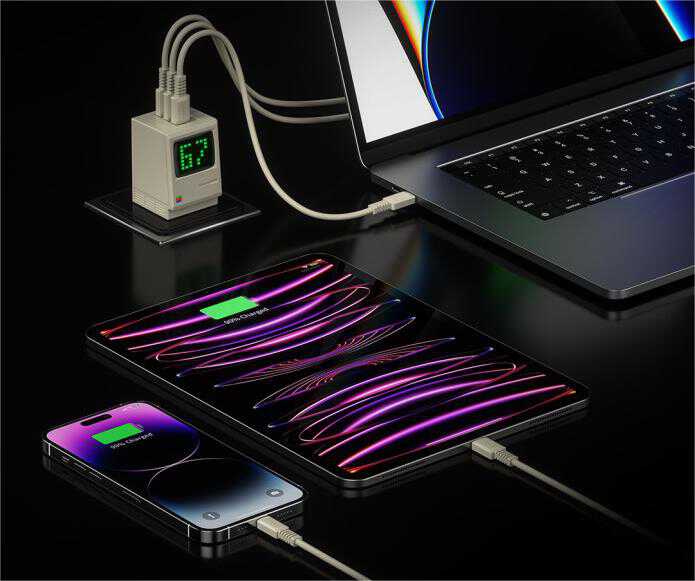 Generally speaking, when multiple devices are connected to a multi-port charger, they will disconnect and restart to redistribute power. However, the Shargeek Retro 67 charger is equipped with a "seamless charging 1.0" circuit system. When charging with USB-C1 port, other ports can connect more charging devices without experiencing disconnections or restarts, greatly improving the user experience.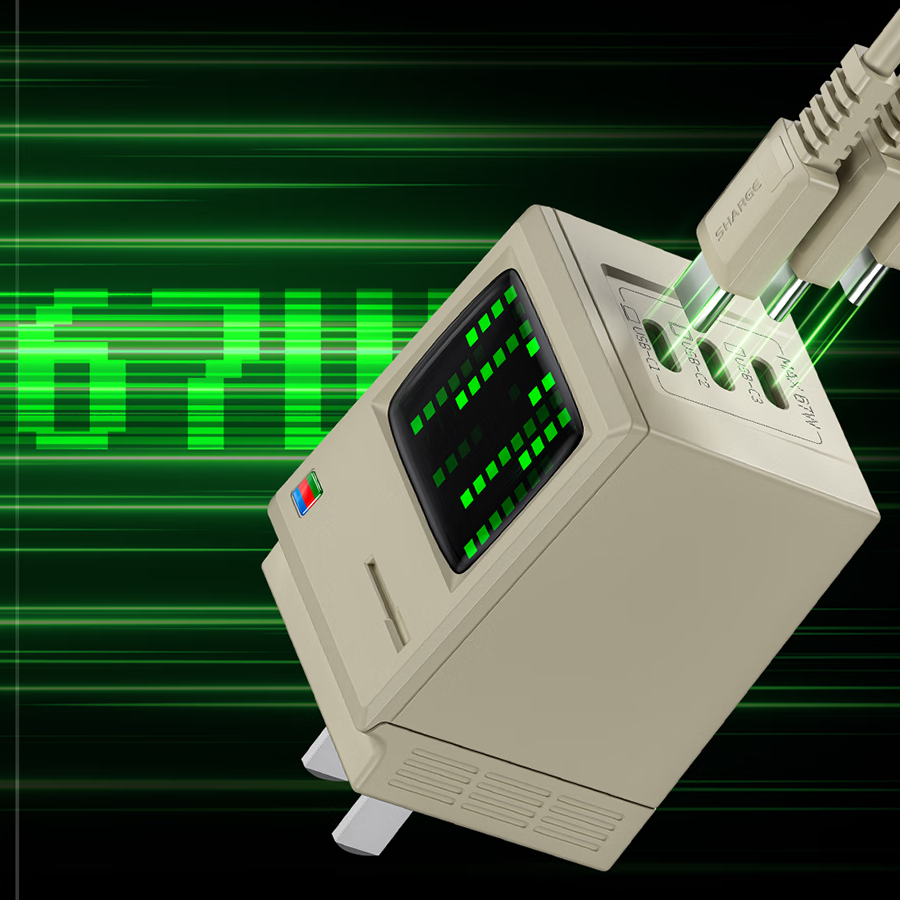 The Shargeek Retro 67 charger has three output ports, all of which are USB-C type, and all three ports support power distribution. When using only one port, any of the three can obtain a maximum output power of 67W, which meets the 67W power demand of the MacBook Air M2 and can charge up to 53% in 30 minutes.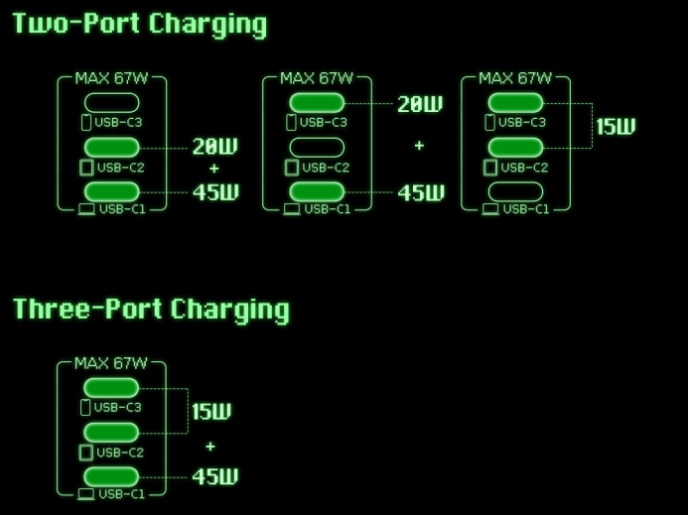 It supports USB PD and PPS fast charging standard, and compatible with QC, SCP and other common fast charging protocols. It can be used with devices such as Apple, Samsung, and Huawei. When charging multiple devices, it supports power distribution strategies such as 45W+20W and 45W+15W, and can support up to dual device fast charging and three device charging at the same time. The specific power distribution is shown in the figure above.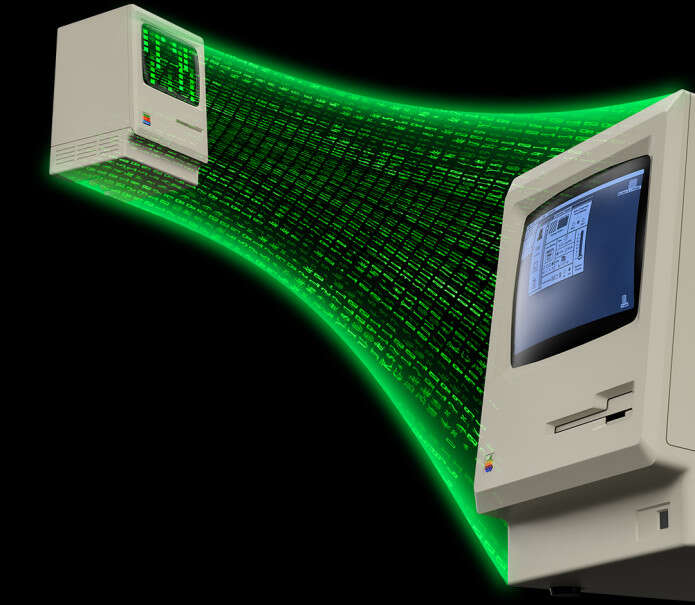 Unlike most charging brands on the market, Shargeek Retro 67 charger has not only a powerful performance and outstanding design, but also a built-in LED display, which can show real-time charging power as a multi-functional screen and can control brightness changes to show the famous visual effect - "Matrix Digital Rain". When the device is in standby or trickle charging state, the visual effect will automatically turn off after 5 minutes, without affecting sleep.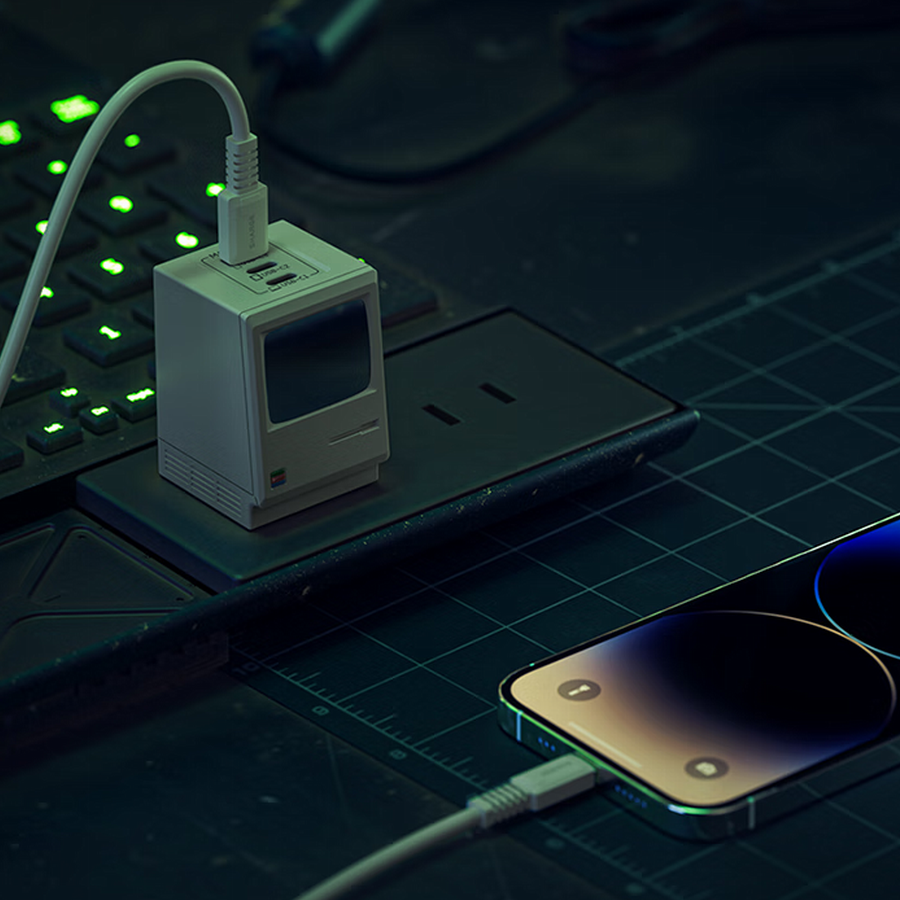 Despite featuring an irregular shell and a built-in LED display, the Shargeek Retro 67 charger still maintains a small and portable form factor, with dimensions of 57 x 37 x 41mm(2.24 x 1.46 x 1.61 inches), equivalent to 91.14cm³, and a power density of 0.74W/cm³, with a lightweight of only 110g. It adopts a folded plug design for input, supporting a wide voltage range of 100-240V~50/60Hz, ensuring worry-free travel around the world.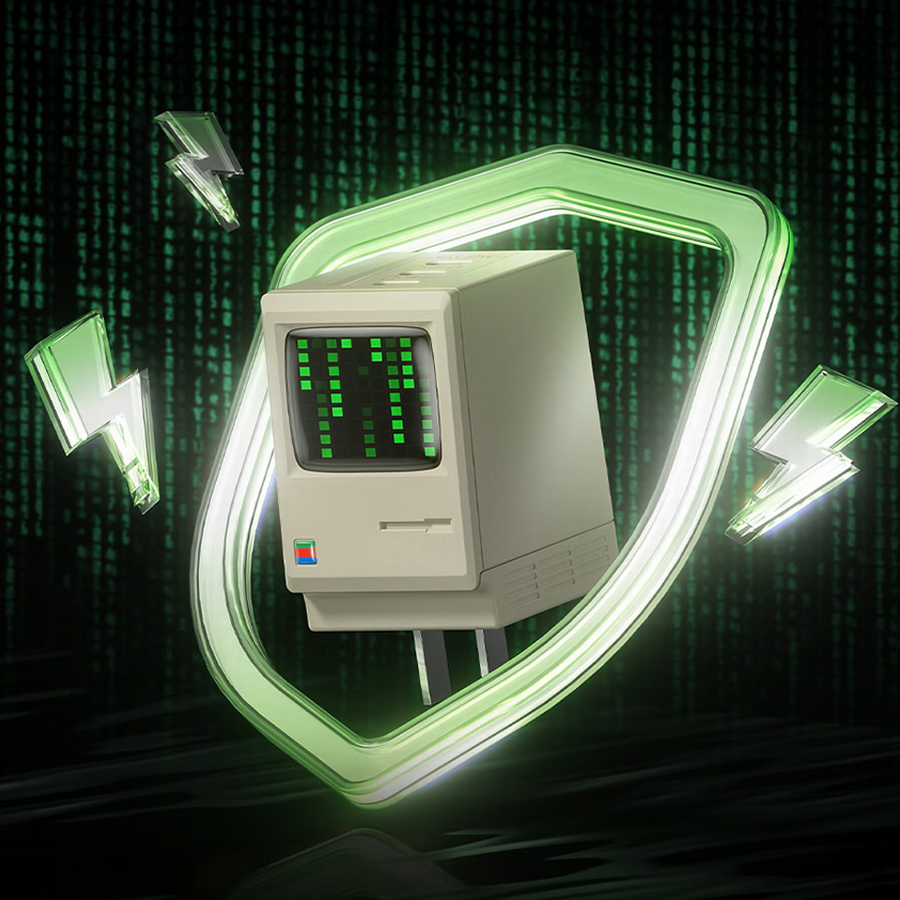 The Shargeek Retro 67 charger adopts a new generation "All-GaN" technology. Compared with the previous generation, the All-GaN technology uses GaN power chips on both the AC and DC sides, further improving charging efficiency while lowering heat. It has 6 built-in safety protection functions and a chip-level temperature control system that guards against high-temperature charging and ensures safety at all times.
Summary of ChargerLAB
The Shargeek Retro 67 charger has been comprehensively upgraded in all aspects, including power, port quantity, scheme, and workmanship. It is built upon the retro Apple Macintosh design but improving the details of the mold for a more delicate appearance. It also integrates an "LED Matrix" display that provides real-time display of the charging power and supports dynamic display to enhance the fun of charging devices.
In conclusion, the Shargeek Retro 67 charger is a new addition to the already impressive Shargeek Retro family of chargers. It boasts an excellent combination of performance, functionality, and design that is sure to please tech enthusiasts who value aesthetics. Its three USB-C output ports, built-in LED display, and seamless charging 1.0 circuit system make it stand out among other multi-port chargers on the market. With a focus on user experience, safety, and compatibility, the Shargeek Retro 67 charger is a top-of-the-line product that offers a fast and convenient charging solution for all your devices.
Related Articles:
1. Apple's Original Macintosh | Shargeek Retro 35W GaN charger
2. First Teardown of SHARGE / STORM 2 100W Transparent Super Power Bank
3. Latest Teardown of STORM2 Slim / SHARGE 20000mAh Transparent Cyberpunk Power Bank
The article is originally written by @
Joey
posted on Chargerlab. All rights reserved.