ChargerLAB Got the Leaked Pics of Apple First 35W Dual USB-C Charger
Recently, 9to5Mac reported that Apple support doc reveals an unreleased dual USB-C 35W power adapter is coming soon.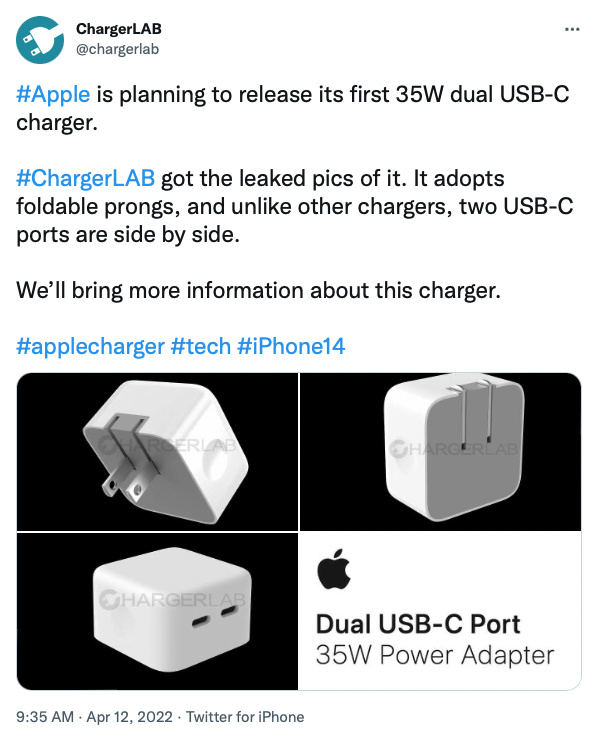 Today, ChargerLAB got its leaked pics, revealing its specific shape and size. It adopts foldable prongs, and unlike other chargers, two USB-C ports are side by side.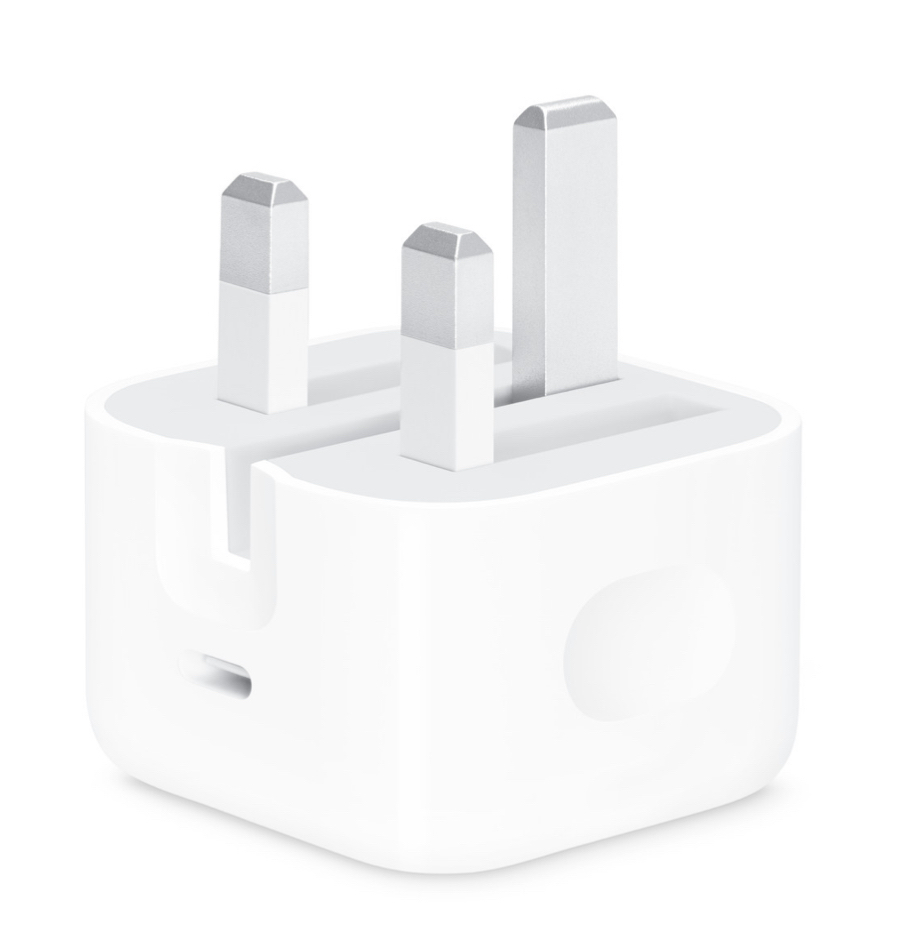 It's similar to the 18W/20W USB-C Power Adapter (UK version) with foldable prongs.
The most significant difference between this charger from other Apple chargers is that it has two USB-C ports, which are side by side.
We assumed it could support 35W when charging one device with any port. 
But when you try to charge two devices simultaneously, the output power of both USB-C ports may drop to 18W.
This charger is very recognizable. It continues the simple white and gray shell of other Apple PD chargers and adopts the glossy surface, and the corners are rounded. The slight hollows on two sides can facilitate the user to hold it more tightly.
The foldable prongs (US) are at the gray bottom. 
It can be stored inside the charger when taken out. So, the rest of the items in your bag won't be scratched, which is more suitable for consumers who travel a lot.
Summary of ChargerLAB
At present, iPhone, iPad, and Macbook can fully support the USB PD fast charging, but all Apple original chargers are equipped with single output port. Therefore, Apple has adjusted its roadmap of the PD fast charging products, which is also an inevitable choice.
Since the iPhone 12, Apple has removed the standard chargers from iPhone and many other products. Customers have to purchase additional chargers by themselves when they receive new products. 
The manufacturer of third-party fast-charging accessories, like Anker, released many multi-port chargers in the past. Apple's upcoming multi-port charger can give consumers more choices and bring more challenges to third-party manufacturers.
We'll bring more information about this charger soon.
本文系作者 @
Yi
原创发布在 Chargerlab。未经许可,禁止转载。