PD3.1 Support | Lenovo Launched Legion C140 GaN Adapter
Lenovo, a multinational technology company based in China with over three decades of experience in designing and manufacturing high-quality laptops and other electronics. With a focus on innovation, quality, and customer satisfaction, Lenovo has established itself as one of the most trusted and respected names in the tech industry.
On March 21, 2023, Lenovo held a new product launch event, introducing the Legion 2023 series of gaming laptops and also launching the Legion C140 GaN Adapter. This new adapter not only offers a more compact and lightweight design but also provides faster charging speeds and increased efficiency, it also supports a private fast charging protocol of 140W, providing rapid charging to Lenovo laptops such as the Legion Y9000P 2023 via USB-C. Additionally, the adapter has added support for the new PD3.1 28V5A fast charging standard.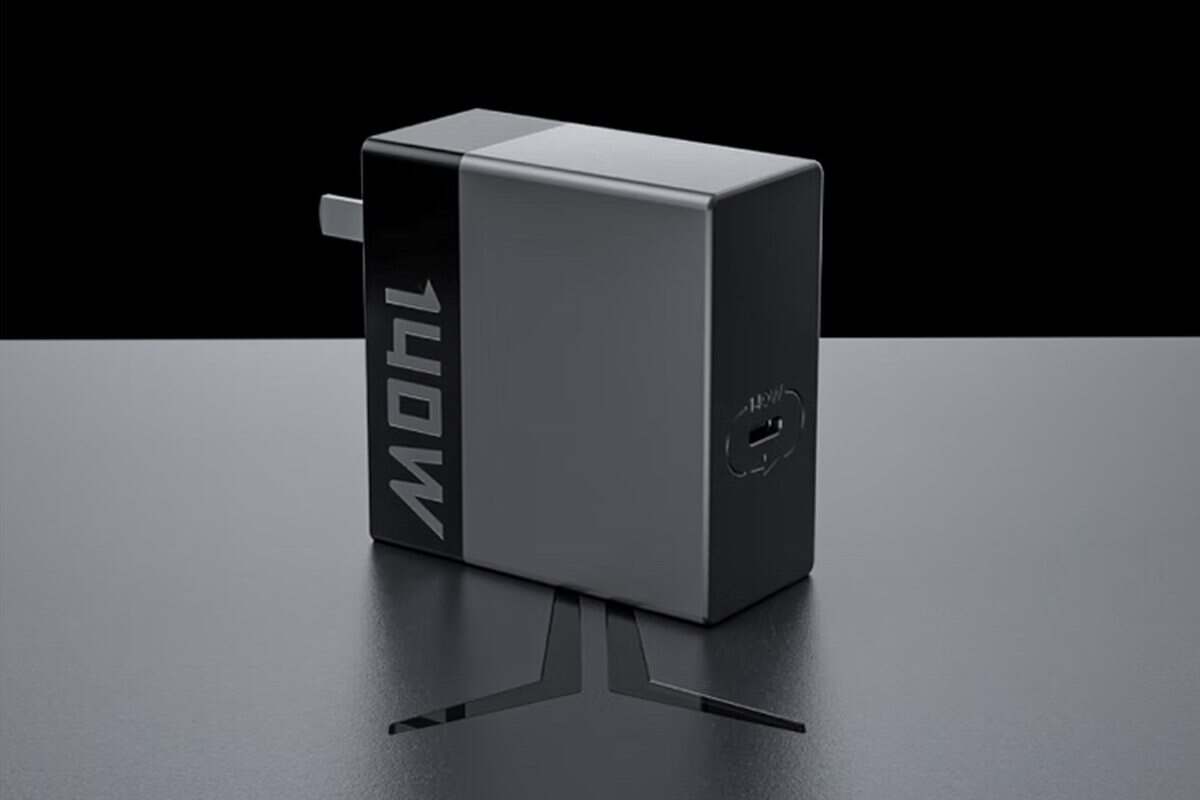 The Legion C140 GaN Adapter is an upgraded version of the Legion C135 GaN Adapter and shares the same design. The matte finish paired with the glossy "140W" logo gives it an elegant look. The "140W" logo is also embossed around the USB-C port to add more details to its overall look.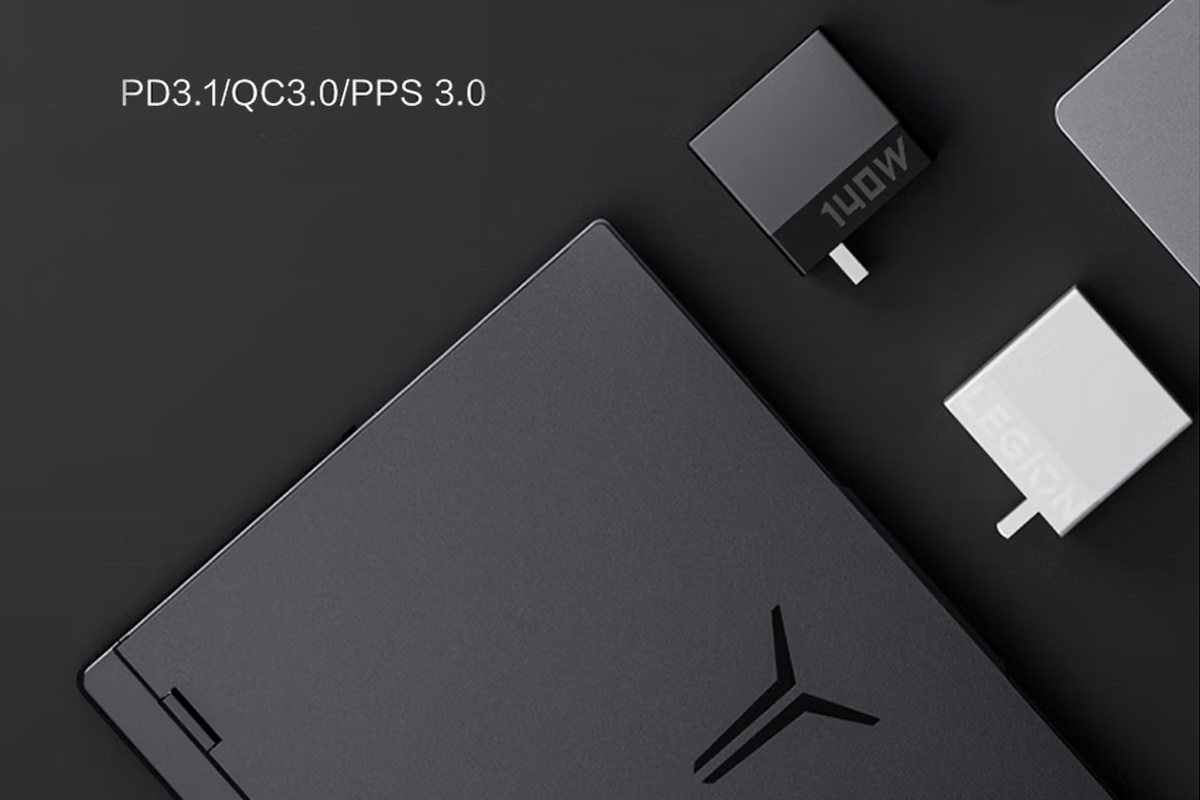 The Legion C140 GaN Adapter features a single USB-C output port and supports Lenovo's private fast charging protocol, as well as other common fast charging protocols like PD3.1, PD3.0, PPS, and QC3.0, making it a versatile option for charging Lenovo laptops and other consumer electronics while on the go.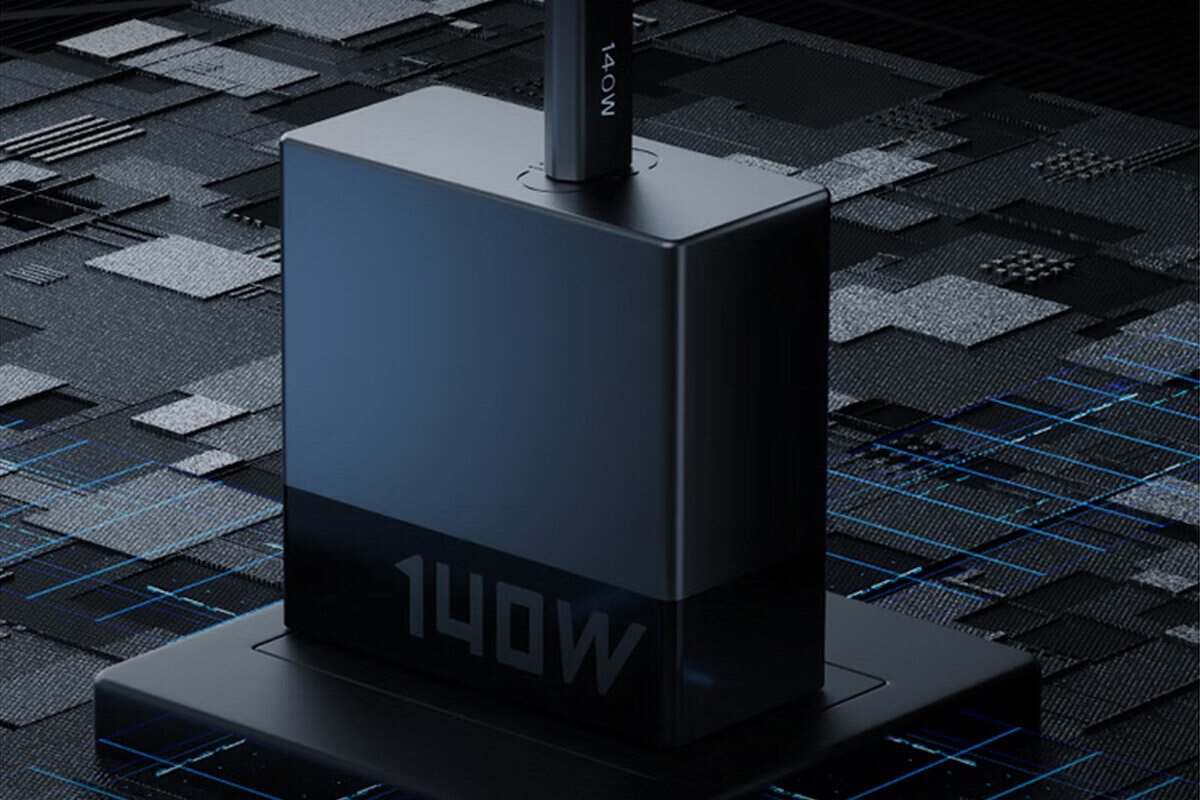 In terms of output specifications, the USB PD mode has six fixed PDOs of 5V3A, 9V3A, 12V3A, 15V3A, 20V5A, and 28V5A. When charging Lenovo laptops, it supports 140W and 135W private protocols. When using a USB-C to USB-C cable, it can deliver 20V7A (140W) private protocol, and when using a USB-C to square USB port cable, it can deliver 20V6.75A (135W) private protocol.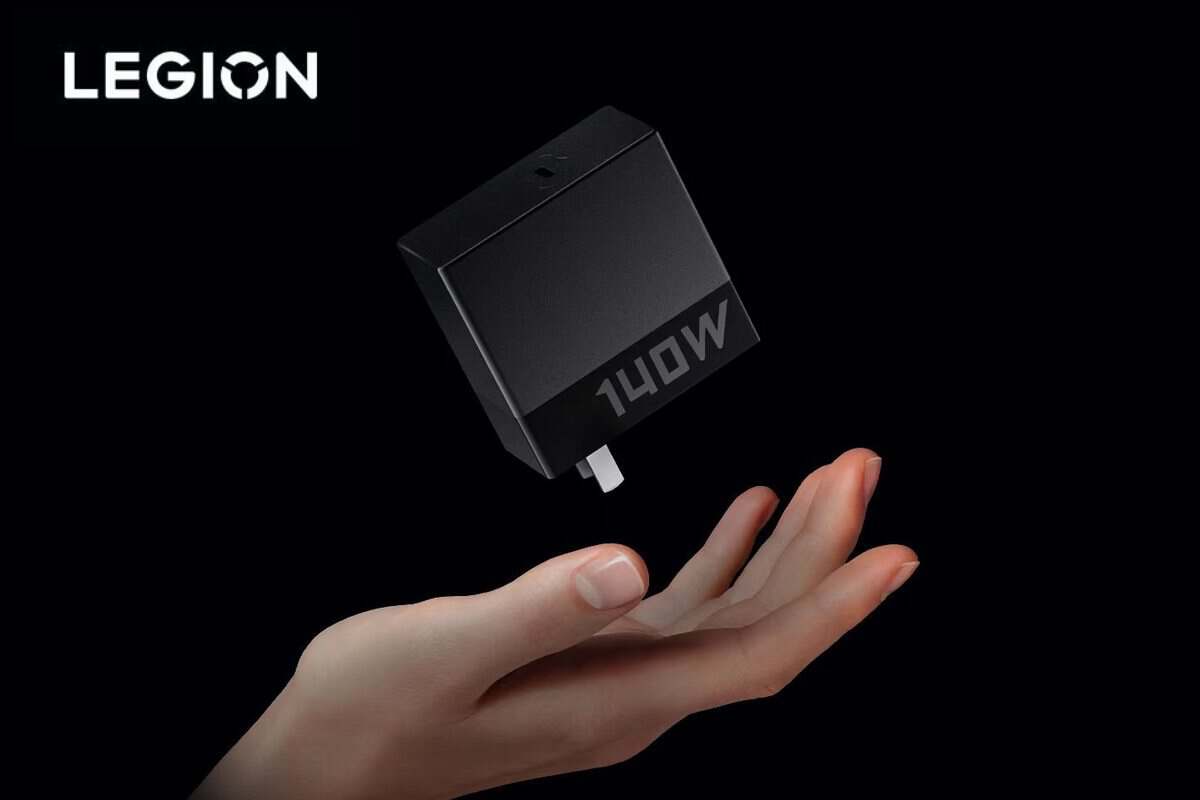 Made with GaN technology, the Legion C140 GaN Adapter is compact and lightweight, measuring only 66.2 x 65 x 30.6mm (2.61 x 2.56 x 1.20 inches), which is 131.67cm³ in volume. It has a power density of 1.06W/cm³ and weighs only 270g (9.52 oz). The power input uses a fixed plug design that supports an input voltage of 200-240V.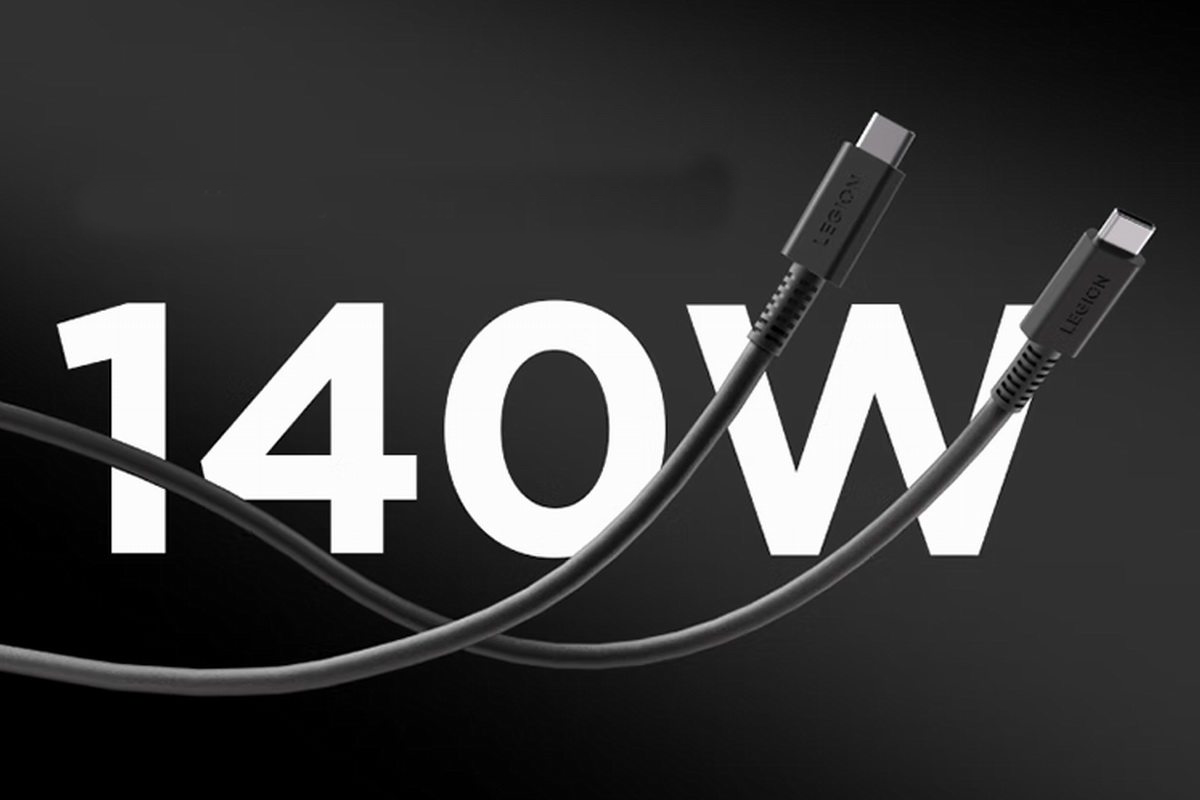 To make it more user-friendly, the Legion C140 GaN Adapter comes with a USB-C to USB-C cable with a thickened core that has the latest PD3.1 electric specification E-Marker chip, supporting up to 140W output power.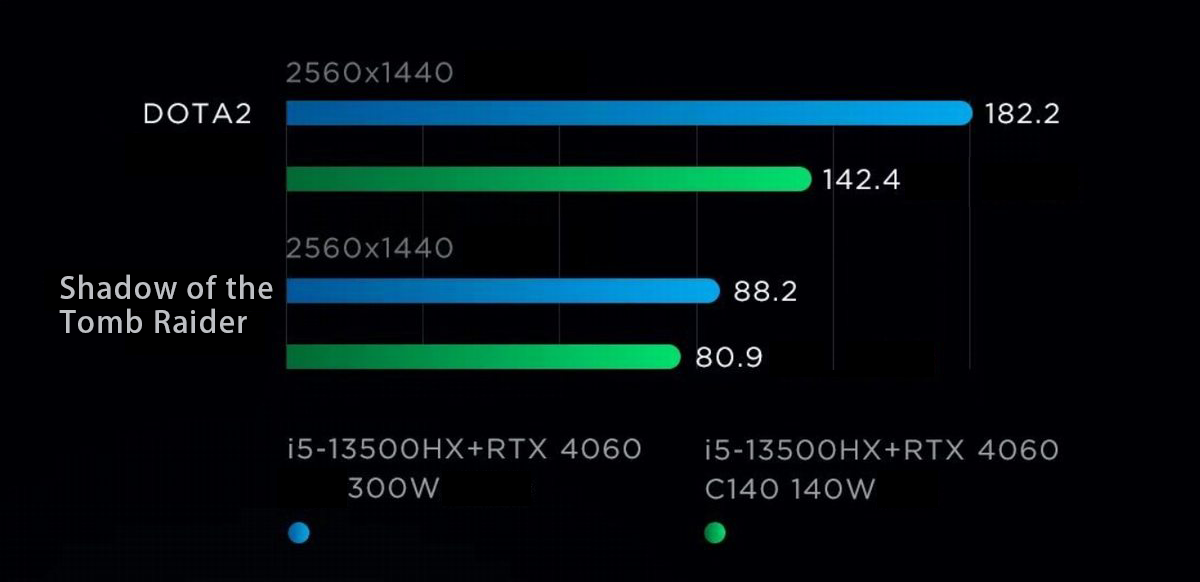 When using at home, the Legion Y9000P 2023 comes with a standard 300W power adapter to deliver maximum performance. When on-the-go, using the Legion C140 GaN Adapter can also maintain good performance, achieving 92% game frame rates compared to the original 300W adapter when playing Shadow of the Tomb Raider.
Furthermore, the Legion C140 GaN Adapter supports Lenovo Legion and Yoga laptops' private fast charging protocol with 140W for some 2023 models and 135W for some 2022 models. Besides, it is also compatible with most laptops' highest 100W PD universal fast charging.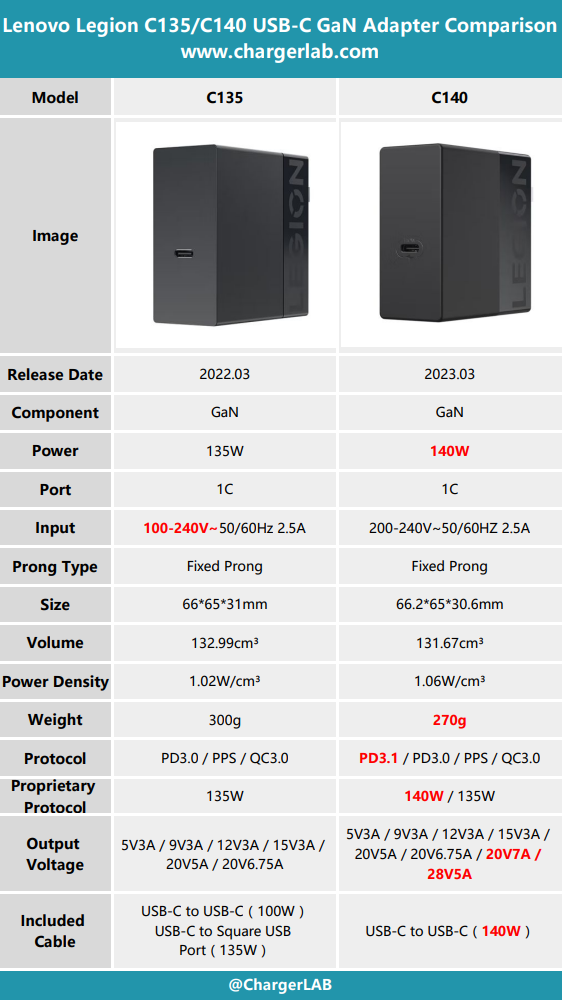 Finally, a summary chart is provided for easy comparison. The areas where the C140 differs from the C135 are highlighted in red, displaying C140's superiority in terms of power, weight, and output voltage range. However, it is important to note that C140 currently only supports a voltage input range of 200-240V and is available only in China. When the international version is released, it will likely support a broader voltage range.
Summary of ChargerLAB
With the Legion C140 GaN Adapter, Lenovo has taken a step further in its bid to provide its customers with better and more efficient charging solutions. Its versatility, lightweight design, and support for fast charging protocols make it an ideal choice for users who are always on-the-go. Despite having some limitations, the adapter is an excellent investment for those who value efficiency, convenience, and portability. The Legion C140 GaN Adapter is set to revolutionize fast charging, and we can't wait to see what Lenovo has in store for the future.
Related Articles:
1. Teardown of Lenovo ThinkPad Stack Power Bank (Modular Design)
2. Teardown of Lenovo Legion 135W/C135 USB-C GaN Charger
3. WiFi6E Standard | Lenovo Launched ThinkBook Wireless Dock at CES2023
The article is originally written by @
Joey
posted on Chargerlab. All rights reserved.