PD3.1 Supported | Injoinic Launched IP2366 PMIC
Introduction
In modern life, our dependence on electronic devices has grown significantly, and along with it, the demands for faster charging speeds and greater energy efficiency have risen. Traditional chargers typically utilize various chips to manage different functions. While this design meets basic user requirements, it complicates circuit design, increases product size and development costs, and makes maintenance and troubleshooting more challenging.
ChargerLAB recently obtained a power management integrated circuit (PMIC) from Injoinic, which supports multiple fast charging protocols and offers a maximum charging power of 140W. In fact, we briefly mentioned this PMIC in our previous article summarizing 140W PD3.1 power bank PMICs about a month ago. This time, we'll delve deeper into its features and provide a brief overview.
IP2366
The Injoinic IP2366 is a PMIC that supports various fast charging input and output protocols, including PD3.1, and offers a maximum charging power of 140W. It can be used in series with 2 to 6 lithium-ion batteries, boasting high integration and rich functionality. It requires only one inductor for synchronous buck-boost, with very few external components, effectively reducing the Bill of Materials (BOM).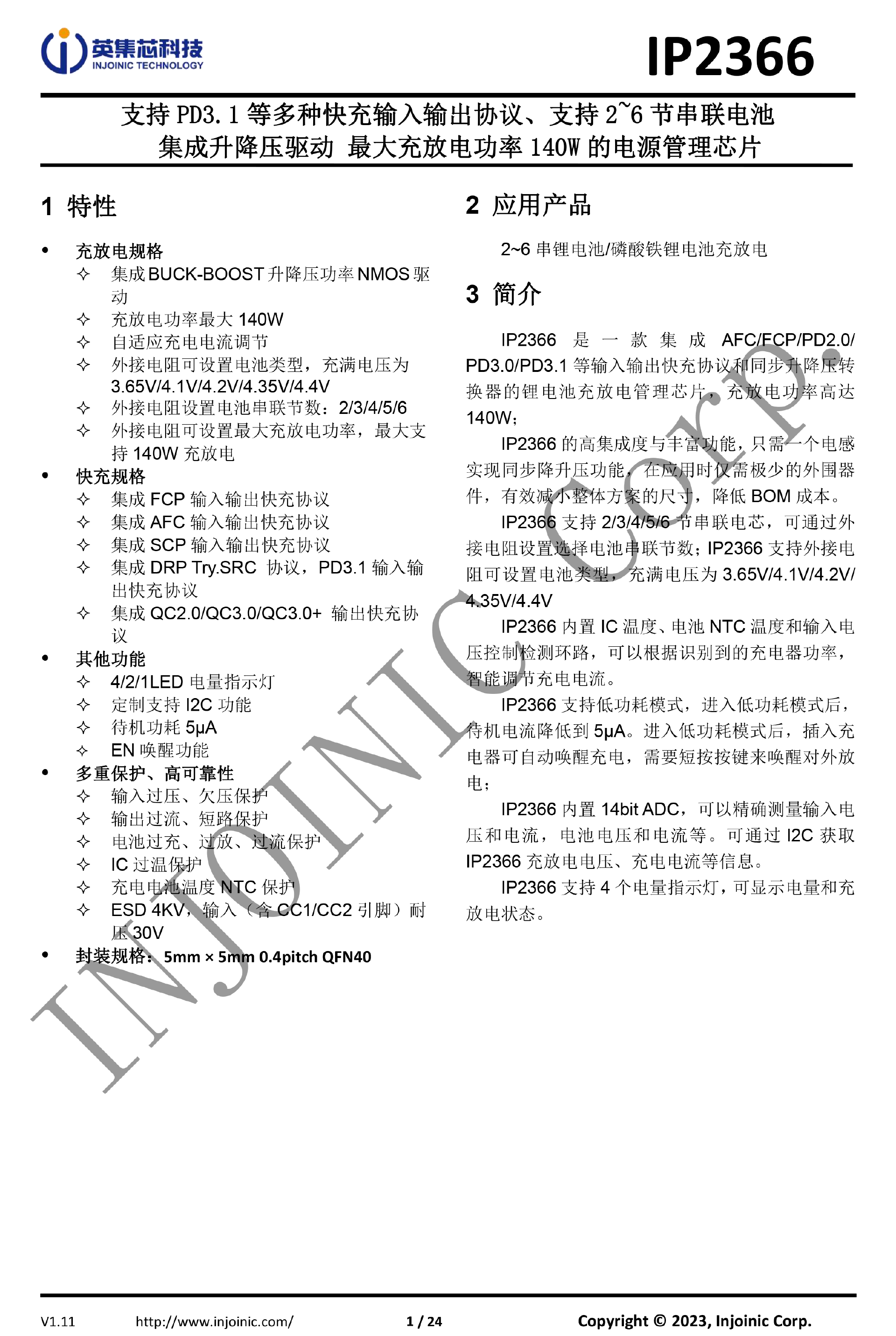 It employs BUCK-BOOST technology with NMOS and can easily configure battery types with the addition of external resistors. It supports charge voltage settings for 3.65V, 4.1V, 4.2V, 4.35V, and 4.4V to meet the requirements of different series-connected battery cells. Additionally, it features IC temperature, battery NTC temperature, and input voltage control detection loops, allowing intelligent adjustment of charging current based on recognized charger power.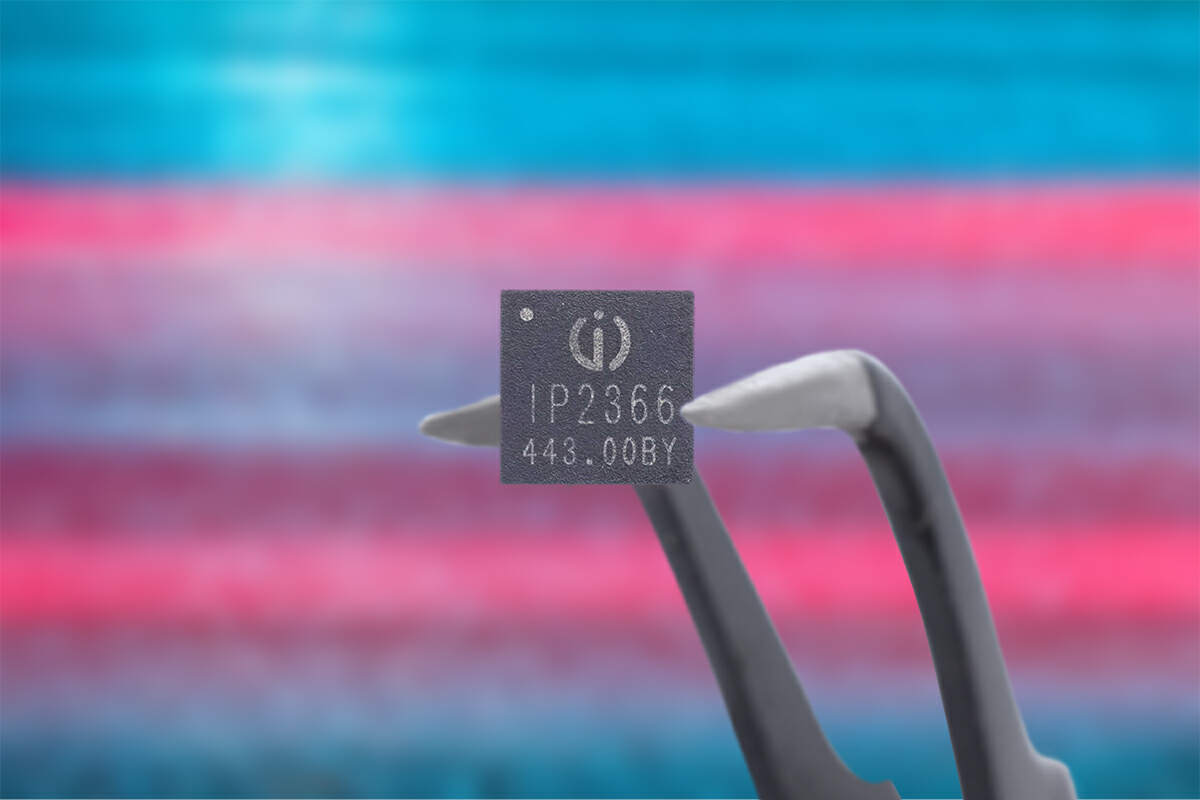 Apart from battery management flexibility, the IP2366 also supports a range of fast charging protocols, including the latest PD3.1, FCP, QC3.0, QC3.0+, and more. This offers users multiple options to ensure charging efficiency and speed. It can support up to four LED battery status indicators, has a built-in 14-bit ADC, and comes with an I2C interface for obtaining information on charging and discharging voltage, as well as charging current. Its standby power consumption is only 5μA, and it includes an EN wake-up feature, providing great convenience and efficiency for battery management and charging control.
The IP2366 integrates a series of protective mechanisms, including input overvoltage, undervoltage, overcurrent, and short-circuit protection, to ensure circuit stability and reliability. Furthermore, the IP2366 has an ESD protection capability of 4KV and an input voltage withstand of up to 30V, providing additional safety for the circuit to function normally under various working conditions. It adopts 5mm x 5mm 0.4-pitch QFN40 package.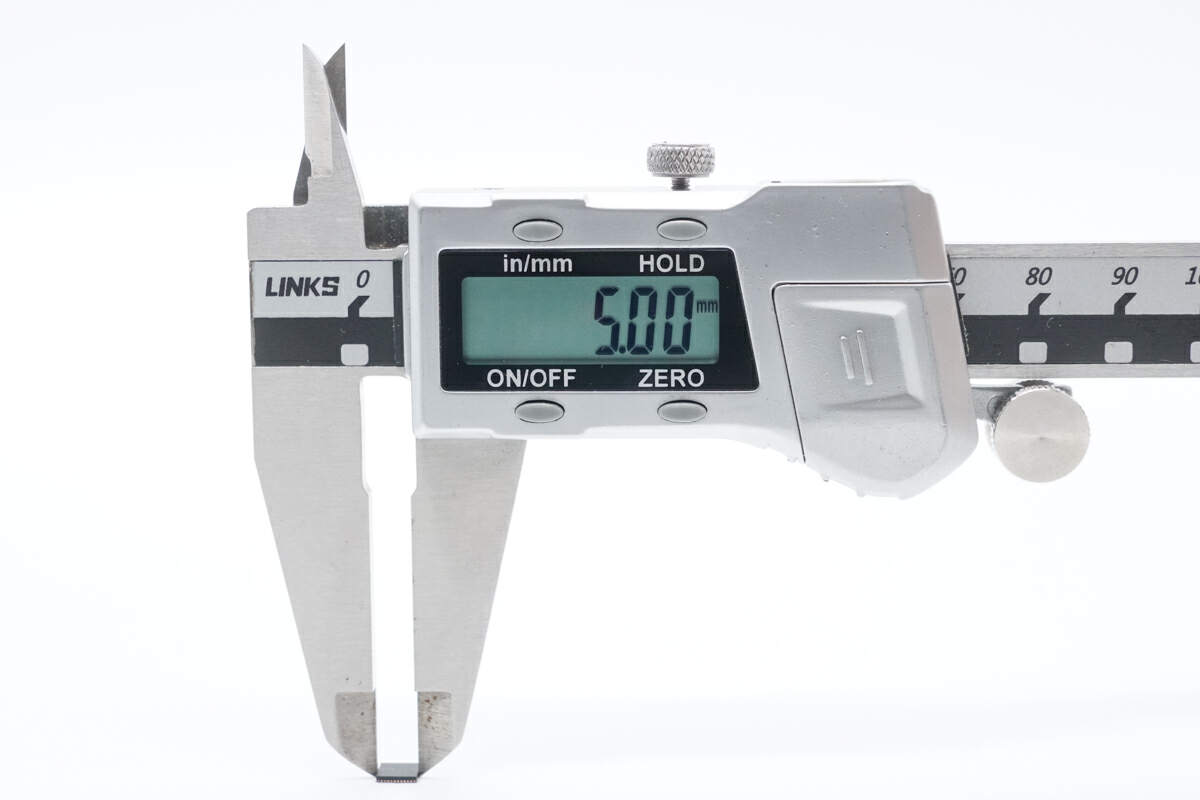 The length of the chip is 5mm (0.20 inches).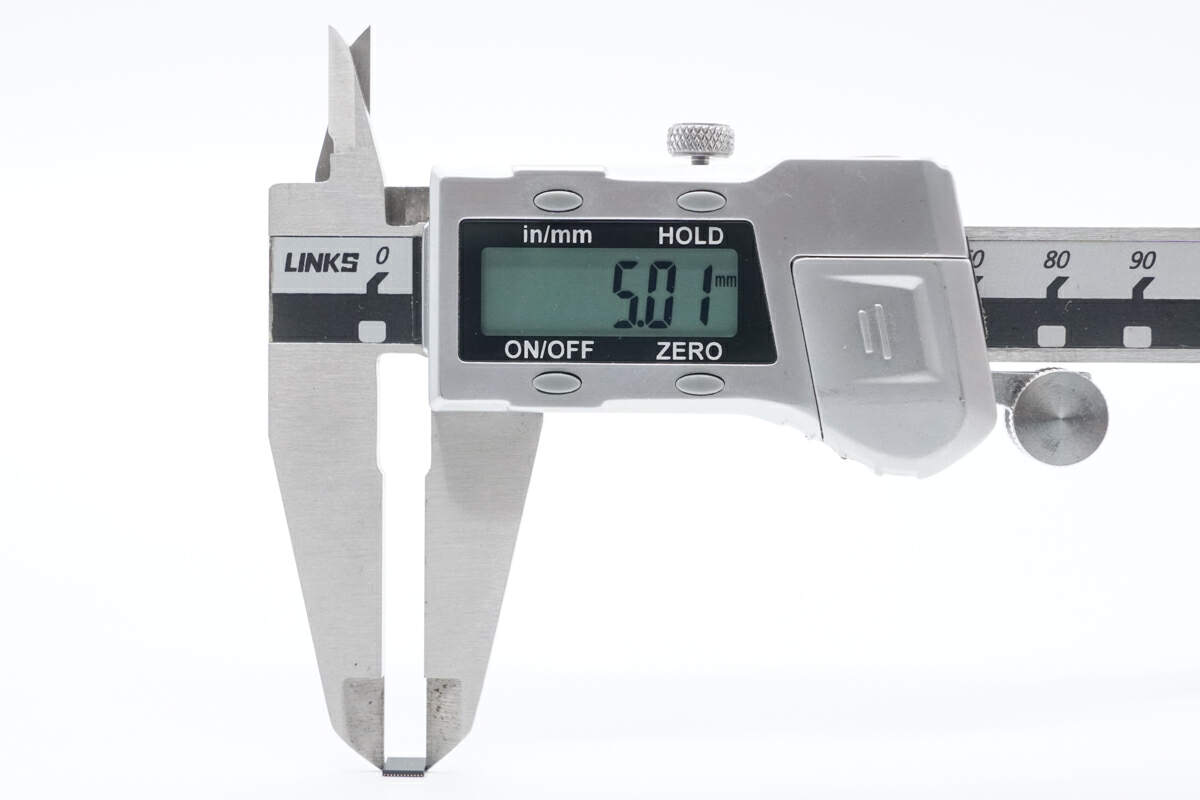 The width is about 5.01mm (0.20 inches).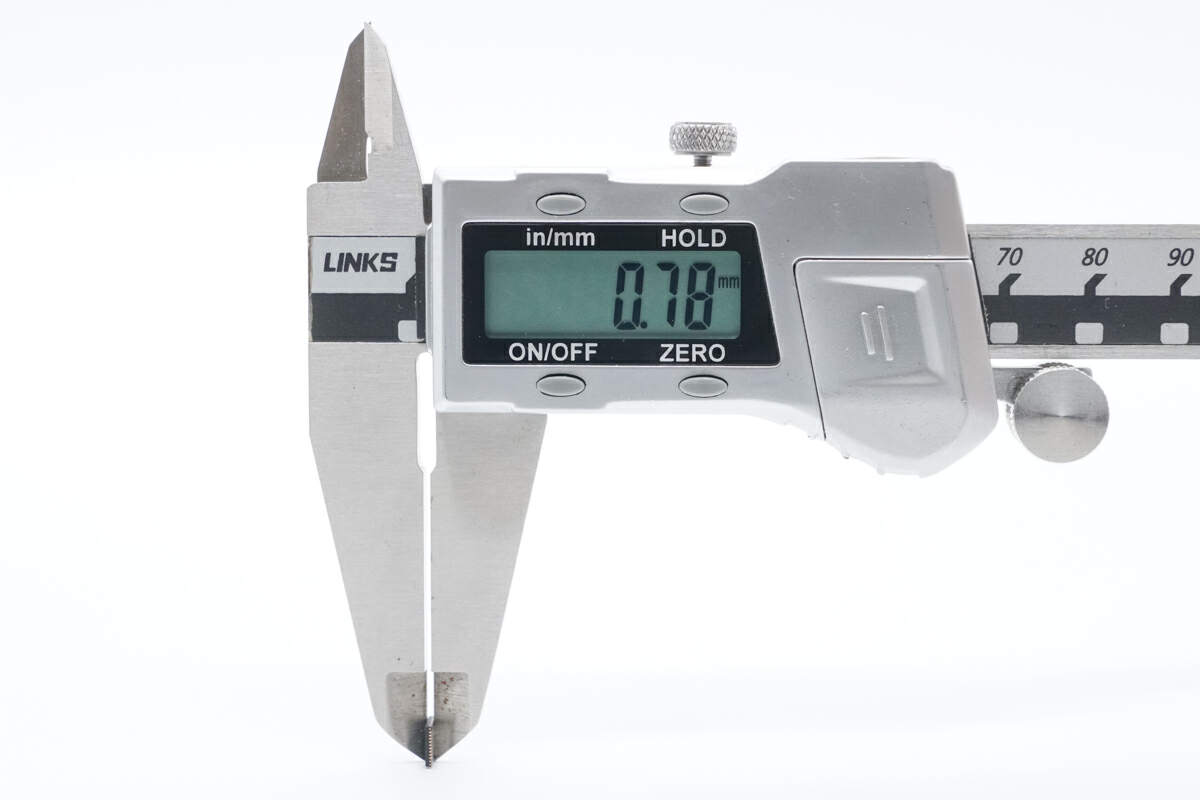 And the height is about 0.78mm (0.03 inches). Overall, it is quite compact.
Summary of ChargerLAB
In summary, the Injoinic IP2366 PMIC supports various fast charging protocols with a maximum power output of 140W, suitable for use with 2 to 6 series-connected lithium-ion batteries. Its highly integrated design simplifies circuit layout, significantly reducing the overall solution's size and BOM. Additionally, the IP2366 can adapt the charging current, supports multiple battery type settings, and incorporates IC temperature, battery NTC temperature, and input voltage control detection loops. This allows for intelligent adjustment of charging current based on charger power, providing outstanding charging efficiency and speed.
Related Articles:
1. 30 PD3.1 Protocol Chips and Their 11 Manufacturers: A ChargerLAB Analysis
2. Innovating Power: Exploring Six 140W PD3.1 Power Bank PMICs
3. ChargerLAB Reveals 11 PD3.1 E-Marker Chips from 7 Manufacturers
The article is originally written by @
Joey
posted on Chargerlab. All rights reserved.