Elevate Your Tesla's Interior with Budget-Friendly In-Car Charging Accessories
In 2022, Tesla had a record-breaking year of vehicle sales, with consumers flocking to the brand for their innovative and sustainable designs. The company has established a strong reputation for producing high-quality electric vehicles that offer exceptional performance and range. It helped Tesla maintain its position as a leading manufacturer of electric vehicles and continue to drive strong sales in 2022.
As a result of this success, the demand for Tesla accessories also soared, with customers eager to add even more style and functionality to their already impressive vehicles. Apart from Tesla OEM parts, many third-party brands have started developing dedicated accessories for Model 3 & Model Y models, which offer better value for money and more comprehensive functions. Let's explore some of the third-party accessories that have been introduced for the Model 3 & Model Y below.
MOMAX 4-in-1 USB Extender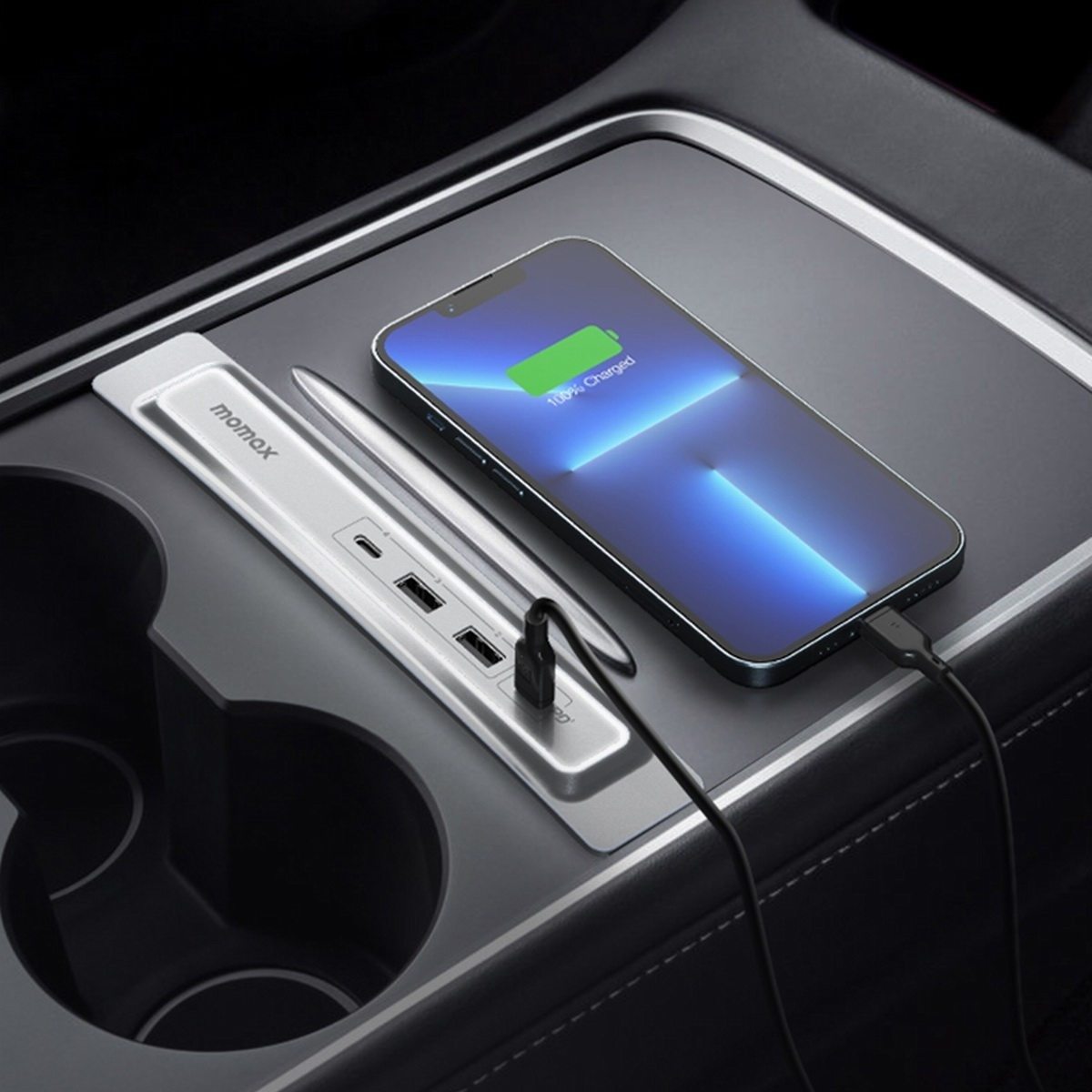 MOMAX's Tesla-specific 4-in-1 USB extender is suitable for Model 3 / Model Y and features a original design and high-end silver surface texture. The extender is designed to fit perfectly in the center console armrest compartment, blending seamlessly with the car's interior design, making it look as though it was installed by tesla themselves. The extender is surrounded by white ambient LED light bars on all sides, which makes it easy to align with the charging port even in low light conditions.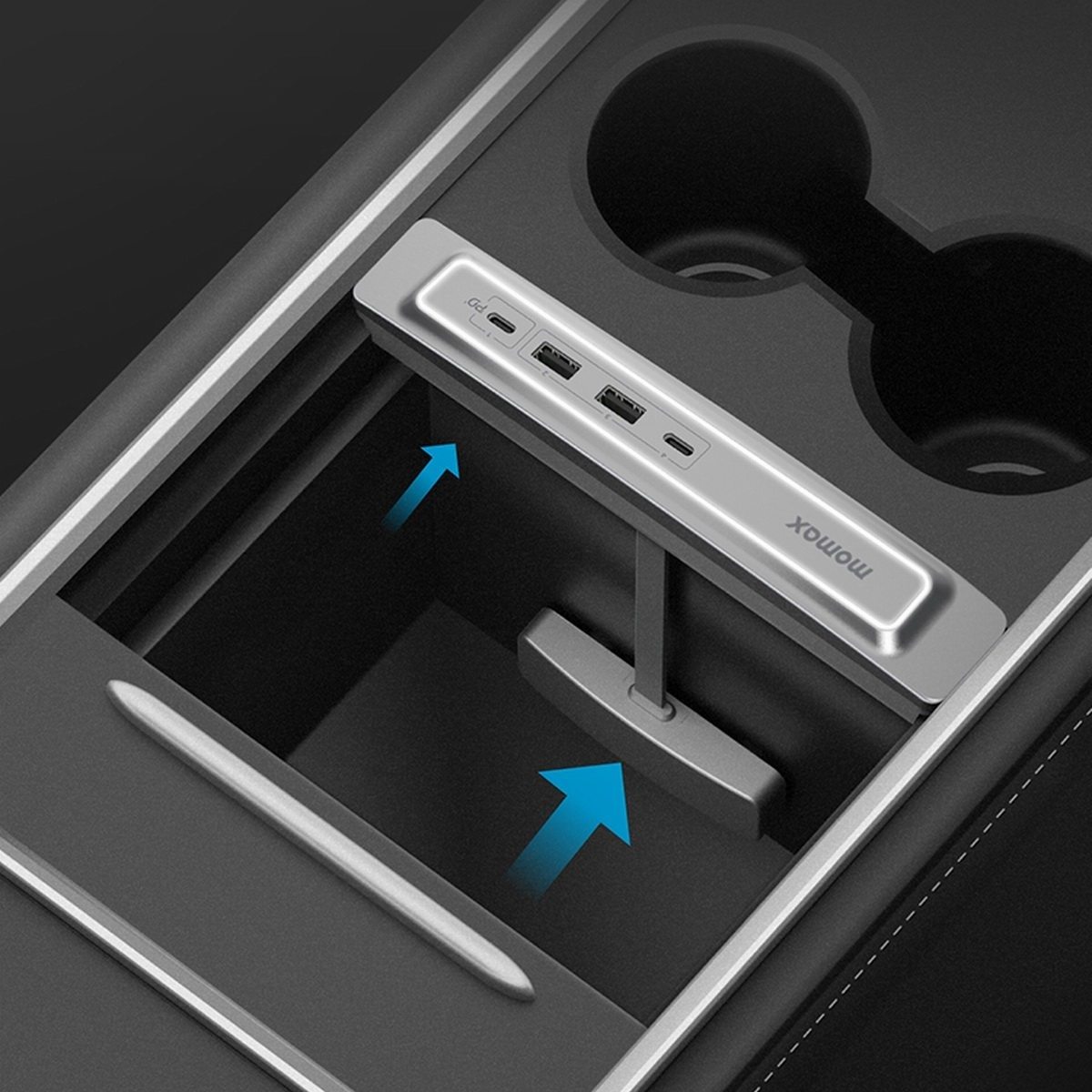 Installation is a breeze, simply lift the center console armrest cover and plug the MOMAX Tesla-specific 4-in-1 USB extender's dual USB-C sockets directly into the vehicle's original USB-C output port. The top of the extender sits directly on the armrest opening and automatically returns to its original position, avoiding the need for disassembly or tool installation.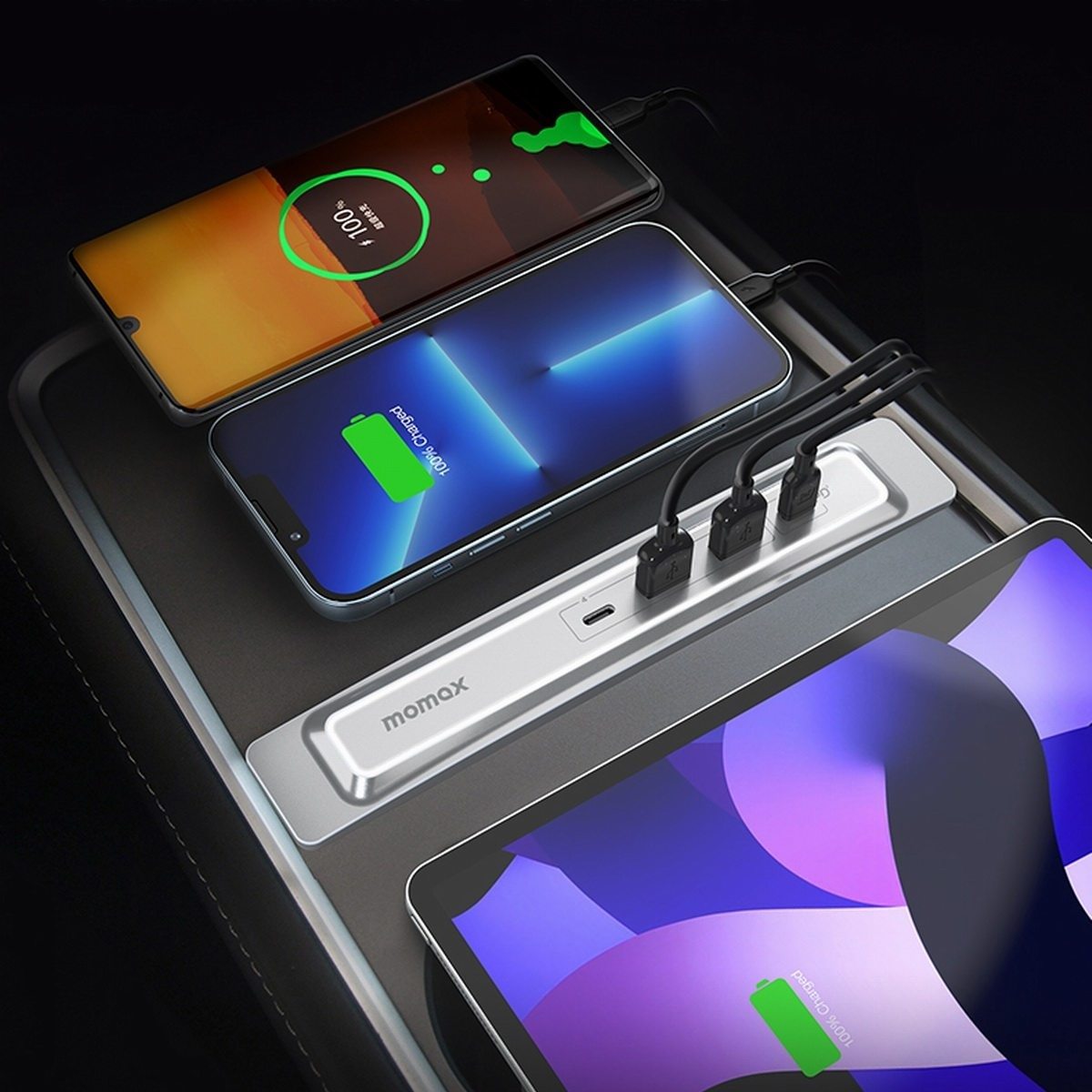 The original center console armrest power port is designed with a dual USB-C configuration, which is not compatible with old USB-A cables and devices. The MOMAX Tesla-exclusive 4-in-1 USB extender extends the original vehicle's dual USB-C ports to two USB-C, two USB-A, a total of four-port configuration, catering to the use of both new and old devices, and supports four device charging simultaneously. USB-C1 supports 27W PD fast charging output, while USB-A2, USB-A3 and USB-C4 support 5V output.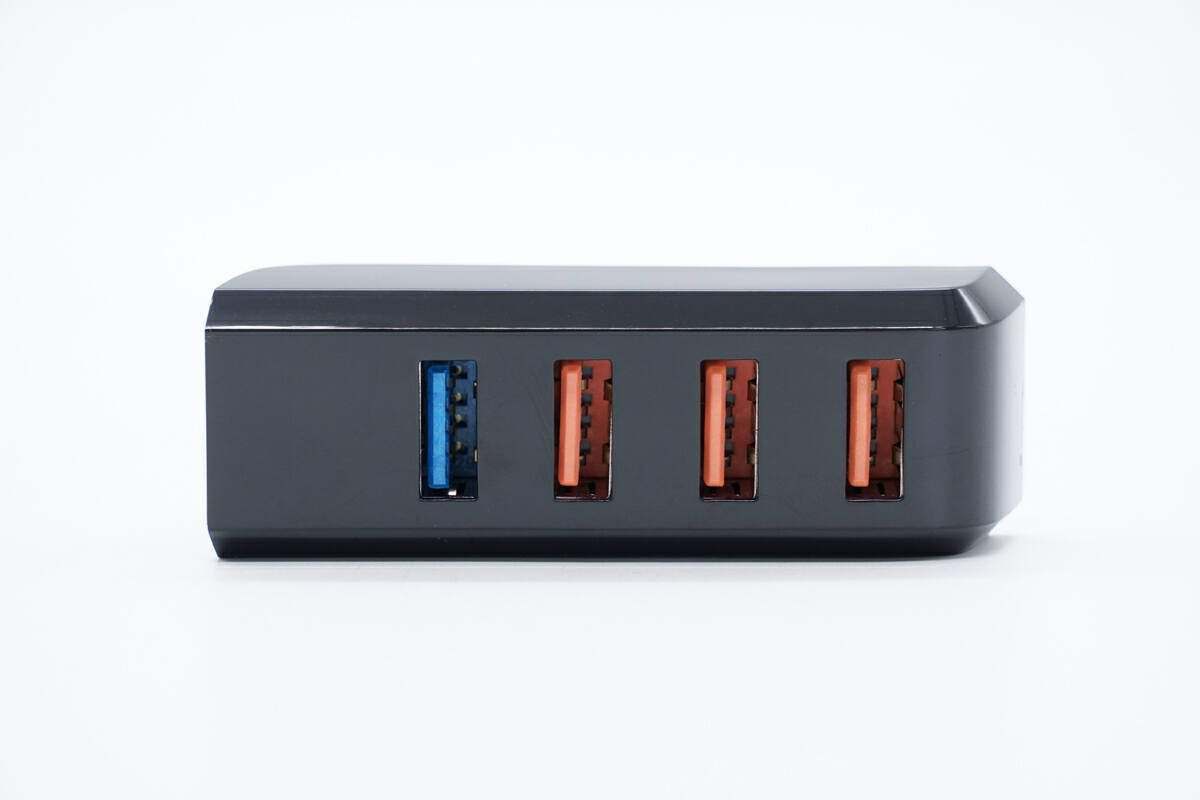 The Neentone 4-Port USB HUB is designed for use with Tesla Model 3 & Model Y models, and features an all-black color scheme and PC fireproof plastic shell. The output port includes four USB-A female sockets, one blue and three orange. The three orange ones are USB 2.0 ports made of aluminum, while the blue one is a high-speed USB 3.0 port.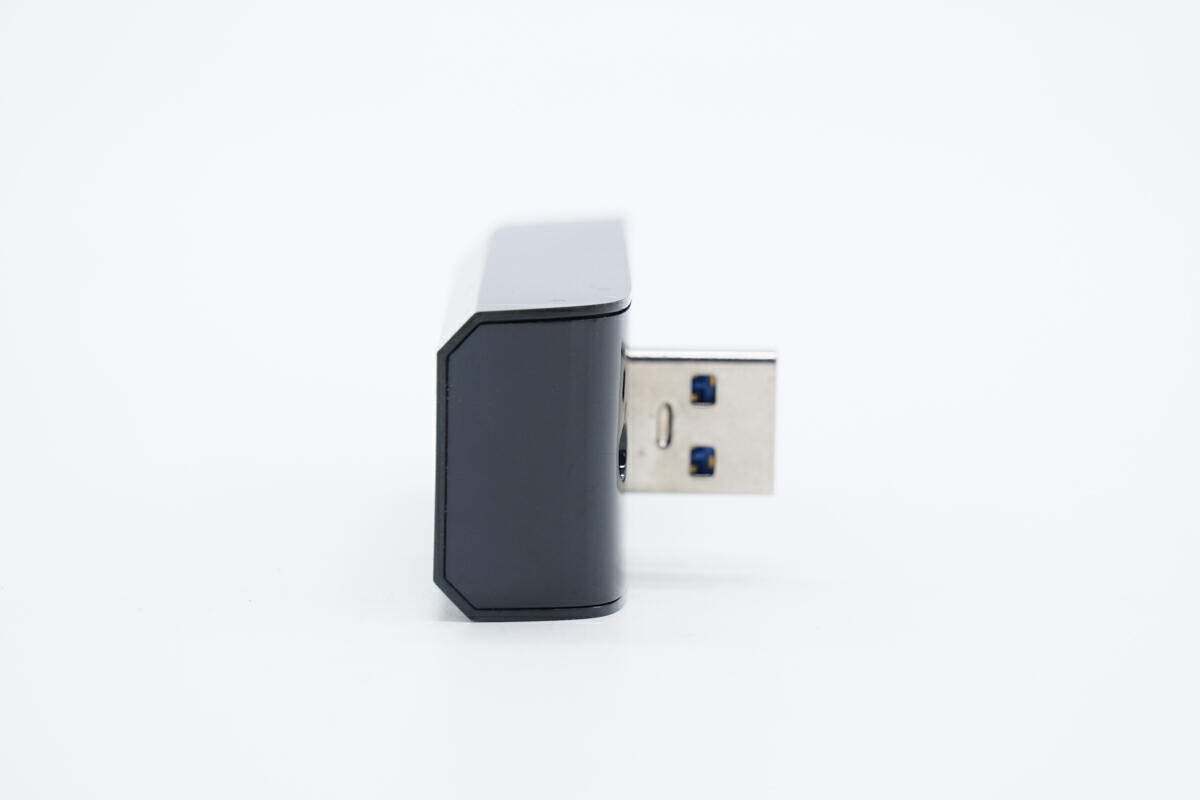 The USB connector used to connect the Tesla's vehicles features an alloy and a 90° angle design that protrudes from the hub's shell. The USB connector is internally designed with a "4 plus 5" PIN structure and a blue core, supporting USB 3.0 transmission specification.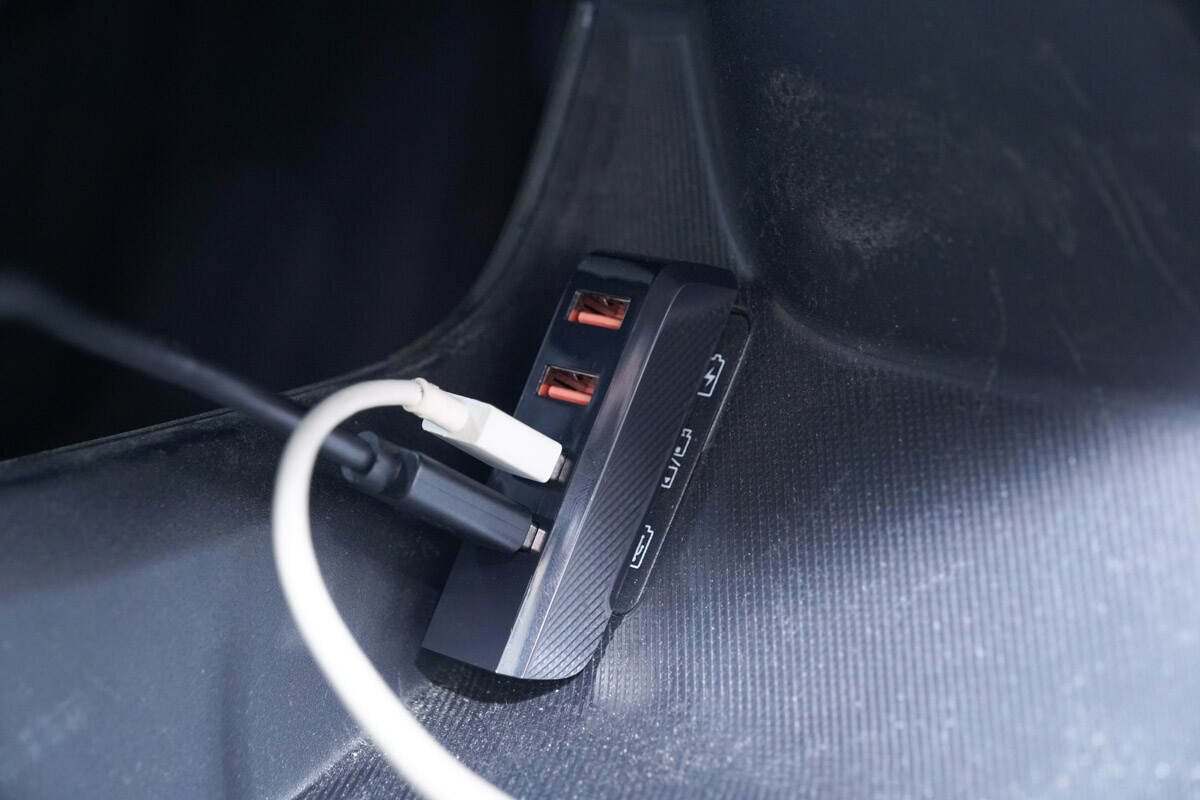 The Neentone 4-Port USB HUB offers excellent expansion performance and speed, making it ideal for in-car use. It is compact and portable, making it easy to connect accessories such as a USB flash drive for playing music collections, among others. The hub supports high-speed USB3.0 data transfer rates and provides one to four connections for more external device accessories.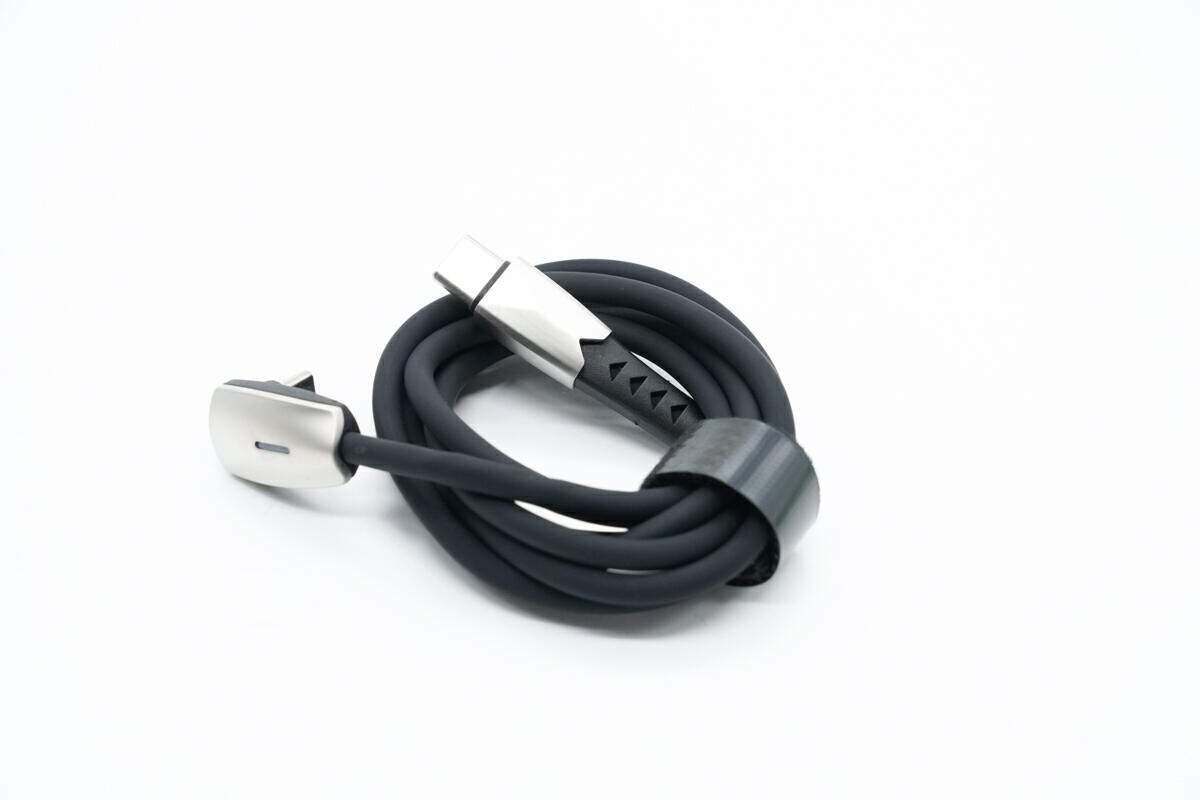 The Neentone L shaped cable has a length of 1m and is a USB-C to USB-C type cable. One end of the cable employs a 90° bend design, which allows it to be plugged into the Tesla center console armrest charging port and angled upward, avoiding cluttering other items in the center console.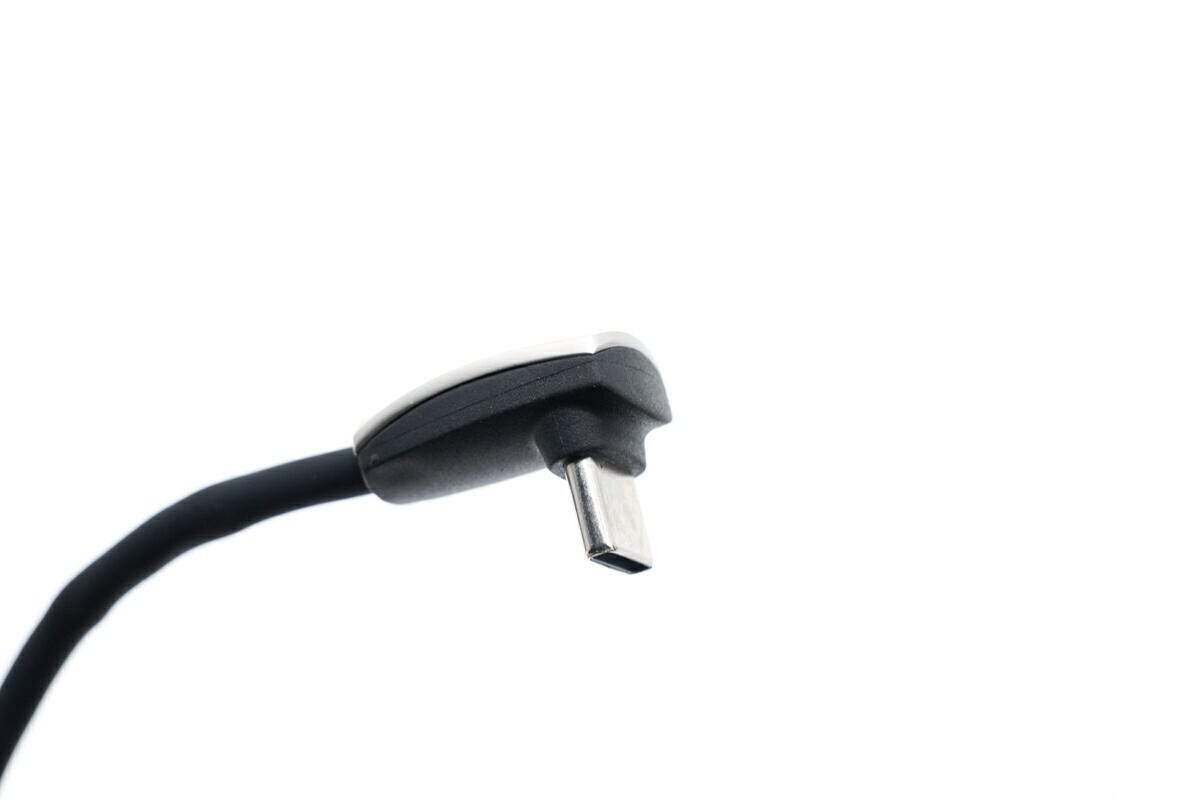 The cable and the connector adopt a injection molding process, with the connector shell made of alloy material to enhance durability. The connector features a non-full pin design with no E-Marker chip, supporting USB2.0 data transfer rates, and 20V3A (60W) power transmission specifications.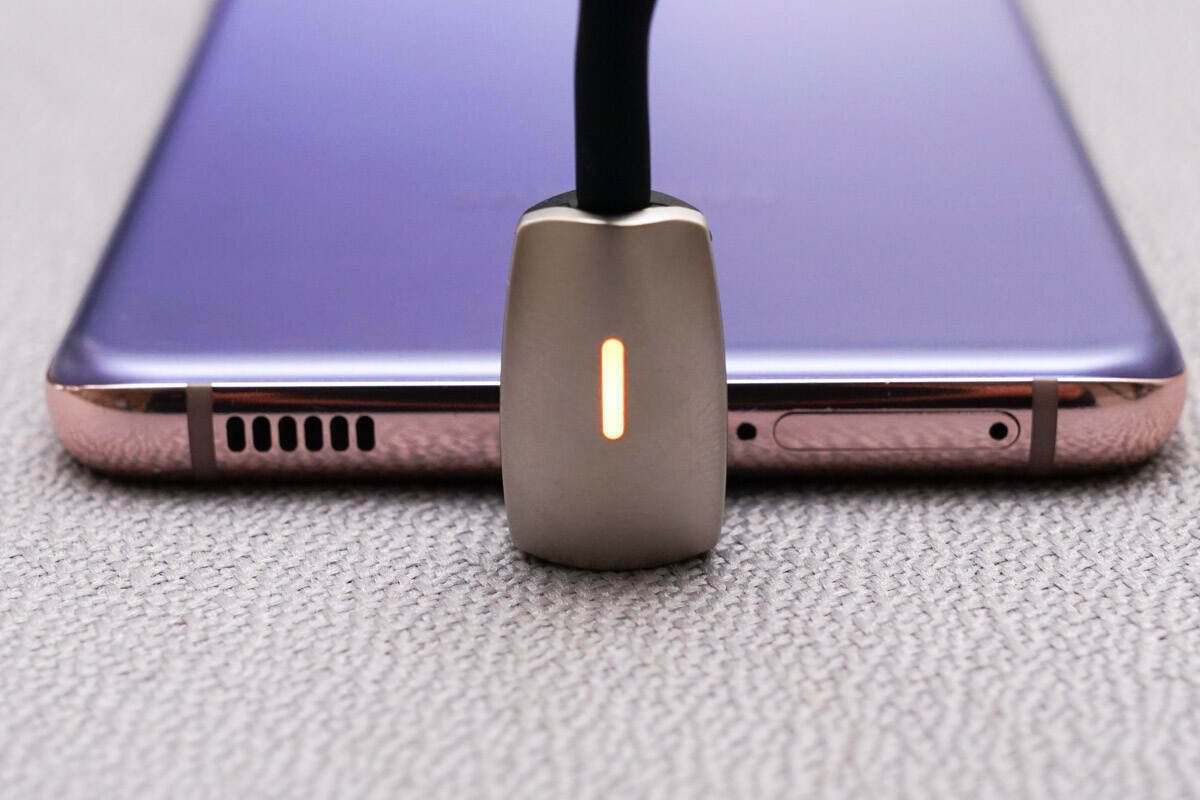 The connector shell has an LED charging indicator light with a warm yellow-colored light effect for use during nighttime driving, which is mild and not eye-catching. The Neentone L shaped cable is suitable for mainstream electronic products such as mobile phones, tablets, laptops, and wireless headphones. The dual USB-C ports has good versatility, and the bend design ensures that it does not block storage space in the center console armrest.
Summary of ChargerLAB
The MOMAX 4-in-1 USB Extender allows for USB-C functionality to extend to the armrest box above the center console in a convenient and sleek design. Meanwhile, Neentone 4-Port USB HUB expands multiple ports from a single USB port, enabling a hassle-free connection to various external accessories. Lastly, Neentone's L shaped cable features a bend design, allowing it to plug into the center console's armrest box and route the cable upward, freeing up more space.
In conclusion, third-party accessories for Model 3 & Model Y not only offer better value for money but also address common usability issues faced by users. This is particularly beneficial for those who want to personalize their vehicles without breaking the bank. The aftermarket parts market for Tesla vehicles is only going to grow, with more companies expected to join the bandwagon and introduce new innovative products. These accessories not only enhance the usability of the vehicle but also add a touch of style to it.
So, whether you're looking to upgrade your charging hubs or add new cables, there are plenty of third-party options available for you to choose from. In fact, the emergence of these accessories has certainly opened up a new world of possibilities for Tesla drivers, helping them to explore the full potential of their vehicles.
You can click the buttons below for purchases.
Related Articles:
1. Teardown of BYD Portable EV (Electric Vehicle) AC Charger
2. Teardown of Tesla Model Y 15W Wireless Charging Module
3. Latest Teardown of Tesla Model Y Charging Module
The article is originally written by @
Joey
posted on Chargerlab. All rights reserved.