AOHI Magcube 30W, the World's Smallest 30W Fast Charger
Since Apple "bravely" announced to remove chargers from the box of its new iPhone 12 series last year, Xiaomi and Samsung followed the same package sets in their later release. We believe more phone brands will join them in the future.
Meanwhile, many new accessories brands which were behind the scenes come on the stage now. AOHI is such a newly released smart brand of Aohai Technology.
Aohai technology was founded in 2004 and was the first company to announce an IPO in the charging industry in 2020 (stock code: 002993). After 17 years of charging research and development in charging industry, Aohai technology now has 2 R&D centers in Shenzhen and Dongguan, 2 intelligent manufacturing bases in Dongguan and Jiangxi province, and another 2 intelligent manufacturing bases in India and Indonesia. It gained 269 patents, served global famous brands, and being their core charger suppliers, such as VIVO, Xiaomi, OPPO, DJI, ASUS, Nokia, TP-Link, Belkin etc., and achieved 14.5% charger market share globally.
AOHI brand launched its first product- AOHI Magcube 30W on Apr 13rd, which is the world's smallest 30W PD charger in the size of an Apple 5W portable charger. With the same size but higher wattage, Magcube 30W will shake up the mini charger market. Let us have a closer look at it.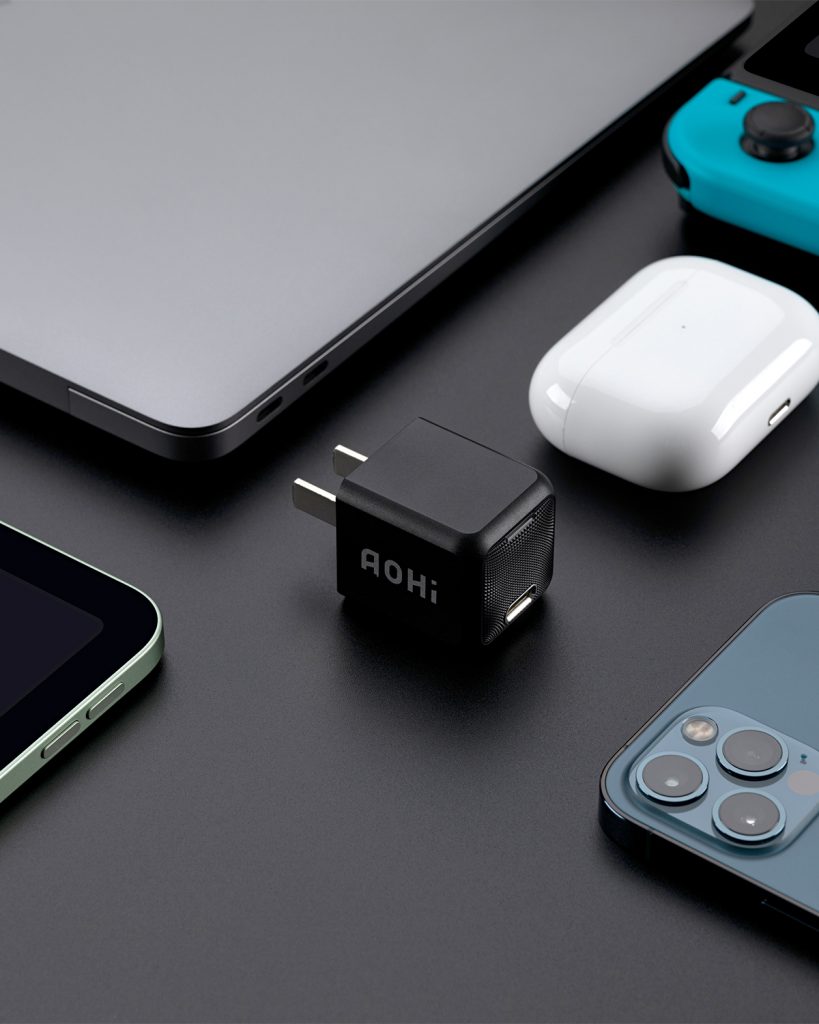 Mini but Powerful
The dimensions of Magcube are 28*28*32mm, which is almost the same as Apple 5W portable charger. Based on the rich and professional R&D experience of AOHI's parent company, Magcube optimized internal design and adopted advanced GaN+ technology, which allows it to be much smaller than comparable chargers, finally achieved to support 30 watts in the size of an Apple 5W portable charger dramatically.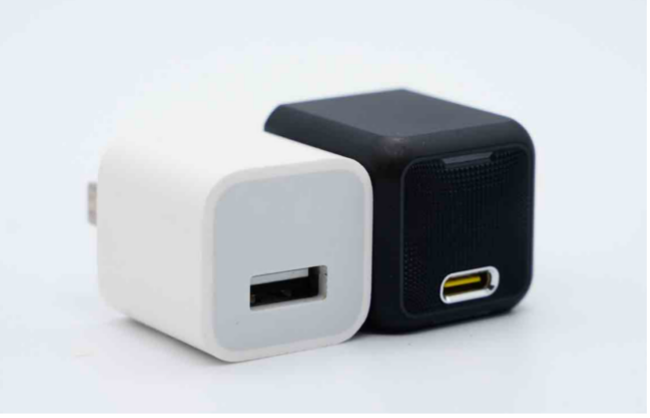 Wattage density for Magcube reaches almost 1.18W/cm³ while others are less than 1W/cm³ in the market. Magcube 30W speeds up the charging than ever.
More Compatibility, More Safety
AOHI Magcube 30W supports many fast charge protocols, including PD2.0, PD3.0, QC2.0, QC3.0, QC4.0+, PPS, Apple 2.4, and BC1.2. It can identify your electronic devices automatically, then update the setting, to ensure your battery's durability and safety. Besides that, Magcube comes with the Chipset from Power Integration, which is Apple's original charger supplier.
It is enough to fully charge your smartphone, pad, laptop, switch, Bluetooth headset, and other accessories.
Convenient LED Indicator
You cannot believe it, but AOHI made it. They made an indicator light in such a mini charger. When LED's color is amber, it means your device is under fast charging status, solid blue under standard charging status, and solid green under trickle charging status. It is convenient to see the charging status.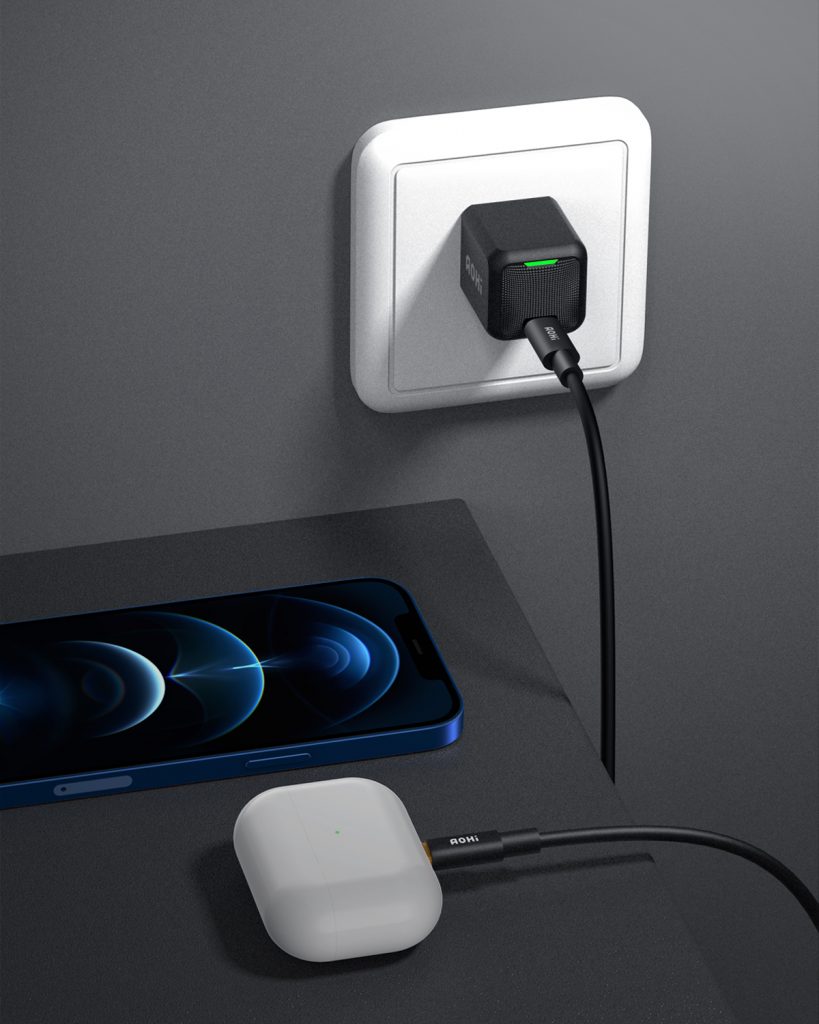 Stylish and Prestige
What else makes Magcube stand out from other chargers? It has a stunning surface with CNC and Precision carved diamond vein design. There is also an extra metallic port to ensure longer lifespan. Magcube 30W perfectly combines stylish design and prestige texture, which will provide an elegant look as well as soft and comfortable touch.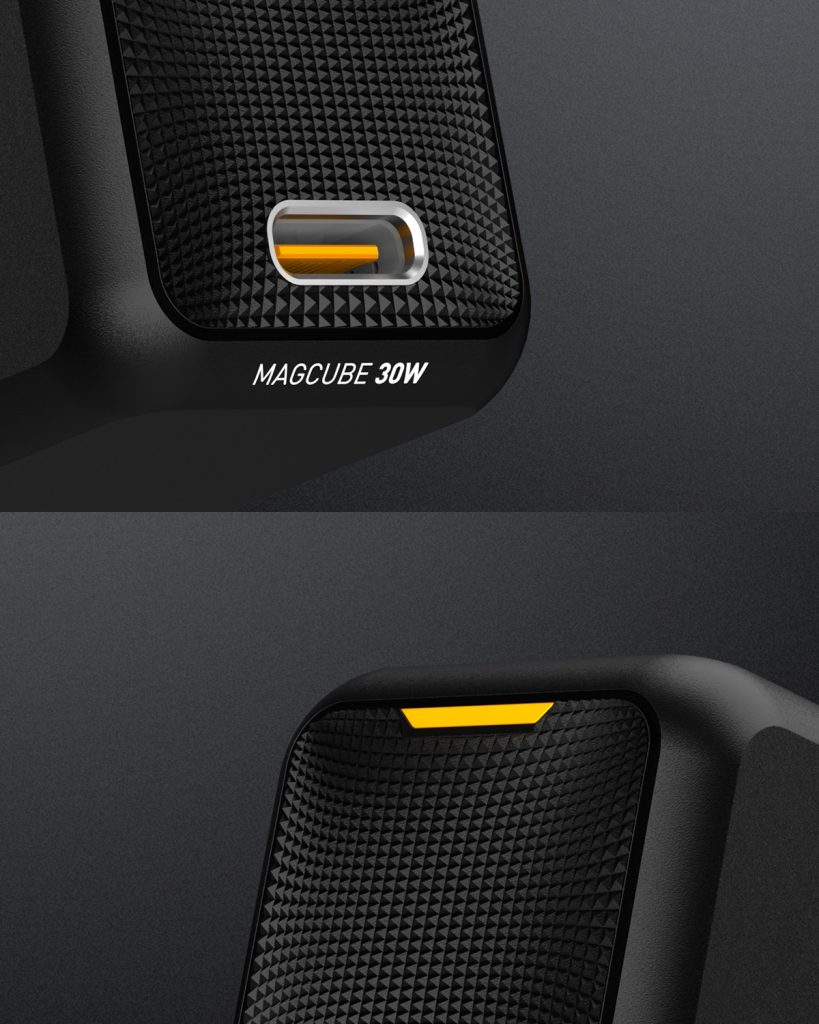 Summary by ChargerLAB
AOHI Magcube 30W fills the 30W market gap in the mini charger market successfully. It is ultra-portable and compatible with most of your electronic devices. With this micro-sized Magcube, you do not need to take any other chargers on the go.
In conclusion, Magcube 30W really deserves a try.
AOHI Magcube 30W is available on AMAZON currently, click to buy it: Click Here
The article is originally written by @
Yi
posted on Chargerlab. All rights reserved.