Mcdodo Launched 67W Crystal Series GaN Charger
With the popularization of fast charging, users have more and more requirements for chargers. People not only looking for practicality and high performance, but also personalization and good looks.
Mcdodo knows that users love personalized charging accessories, and has created fast charging products with unique designs such as 100W GaN 3-in-1 universal charger, transparent magnetic wireless charger, and 3-in-1 retractable cable. And recently, they launched the annual spring new crystal series charger. As the first product in the series, the 67W 3-in-1 GaN charger is very different from the traditional GaN charger. The overall design is more attractive to young users, and while ensuring good performance, you can see many well-made details.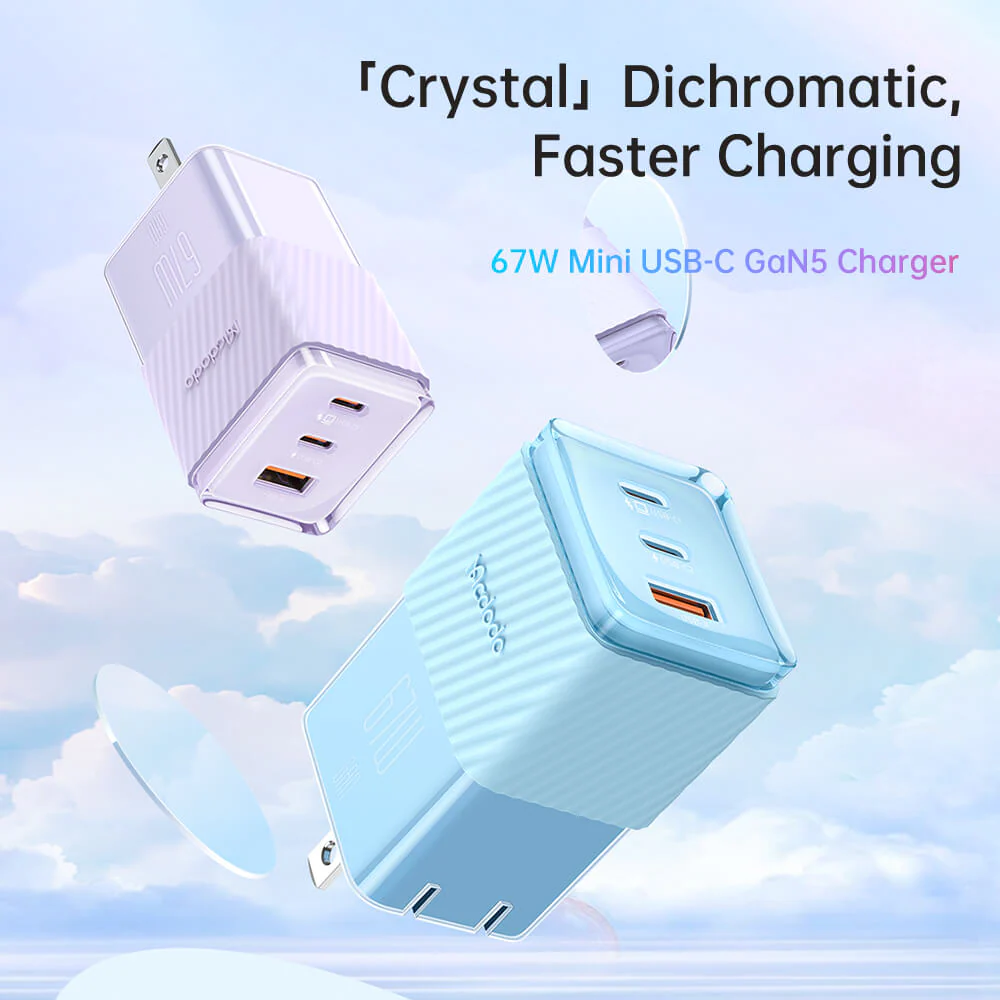 The Mcdodo 67W crystal series GaN charger is pretty unique in terms of appearance. The charger shell is covered with a layer of transparent material. And it adopts overmolding process, which makes the charger present a crystal clear texture. It has three color options: blue, purple, and black.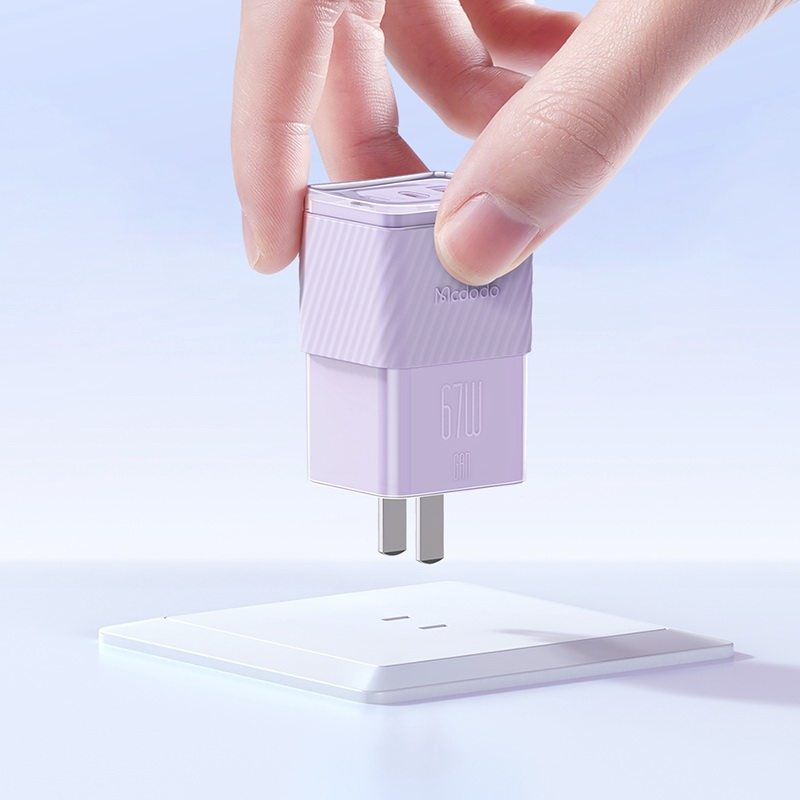 It is surrounded by anti-slip silicone ring material to increase friction, which makes it very easy to plug in and out while charging. The two-prong plug adopts a foldable design, which can avoid scratching your luggage when taking it out, and it also supports 100-240V~50/60Hz global range, making it more convenient to travel across regions.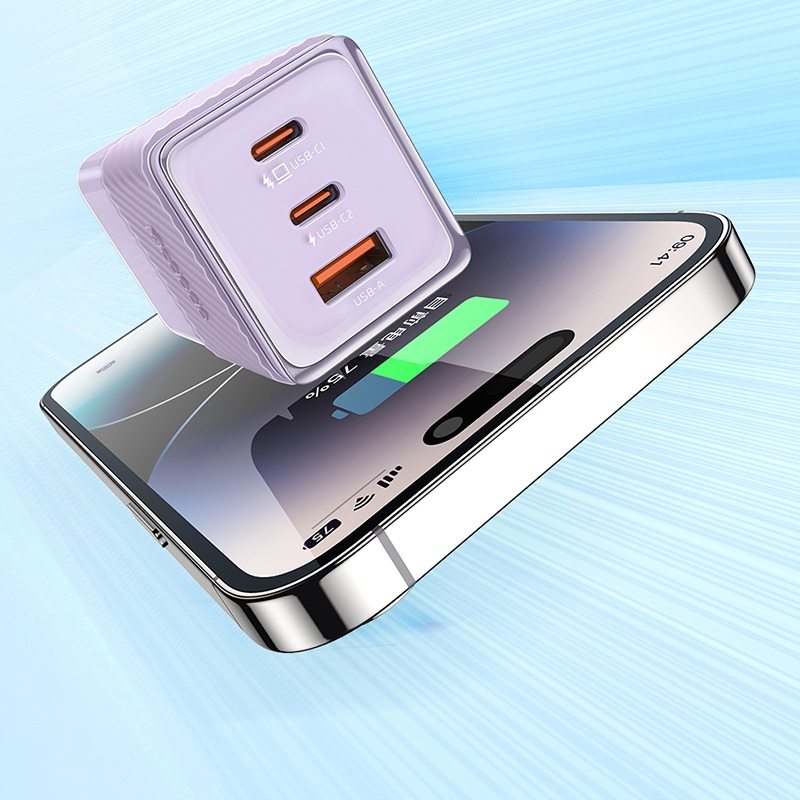 The Mcdodo 67W crystal series GaN charger is a multi-port charger with three output ports, the power of the two USB-C ports is both 67W, so you can use either port to get the maximum output. And the USB-C1/C2 port supports five fixed PODs of 5V3A, 9V3A, 12V3A, 15V3A and 20V3.35A. The USB-A port supports supports five fixed PODs of 4.5V5A, 5V4.5A, 9V3A, 12V2.5A and 20V1.5A, and the maximum output power is 30W.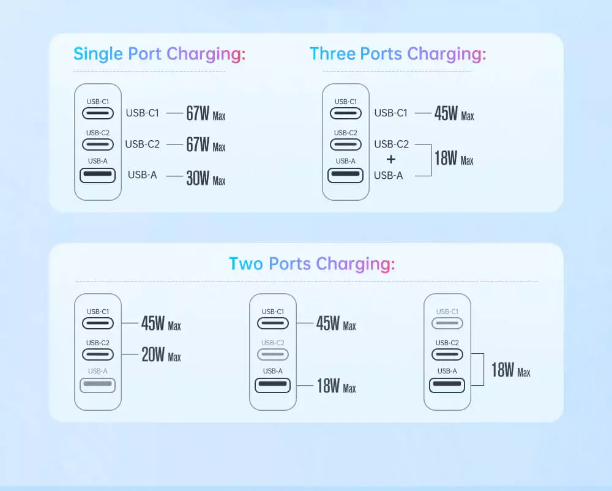 The 67W maximum output power of Mcdodo crystal series GaN charger can provide fast charging for mobile phones, tablets, and notebooks. When using all three ports, the power can be divided into 45W, 18W and 18W. You can learn more about the power distribution above.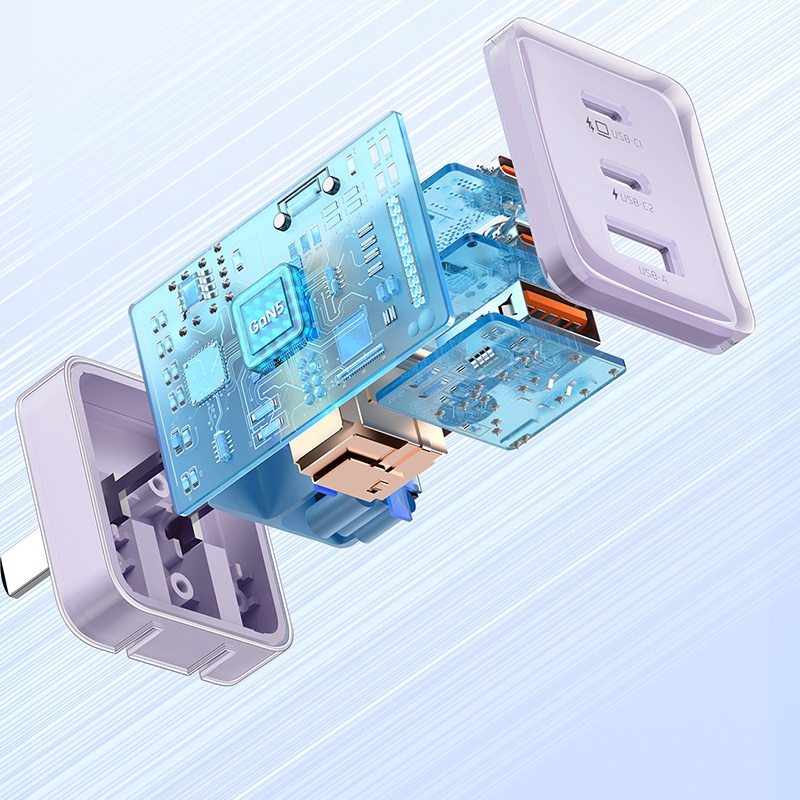 It adopts Apple's homologous PI chip, which equipped with the latest generration fo GaN fast charging technology for high power output and small size. Compared with the traditional silicon chargers, it has the advantages of high frequency, high efficiency and low heat generation. The size of this charger is only 60 x 32 x 37mm (2.36 x 1.26 x 1.46 inches). According to the rated output power of 67W, the power density is 0.94W/cm³.
Summary of ChargerLAB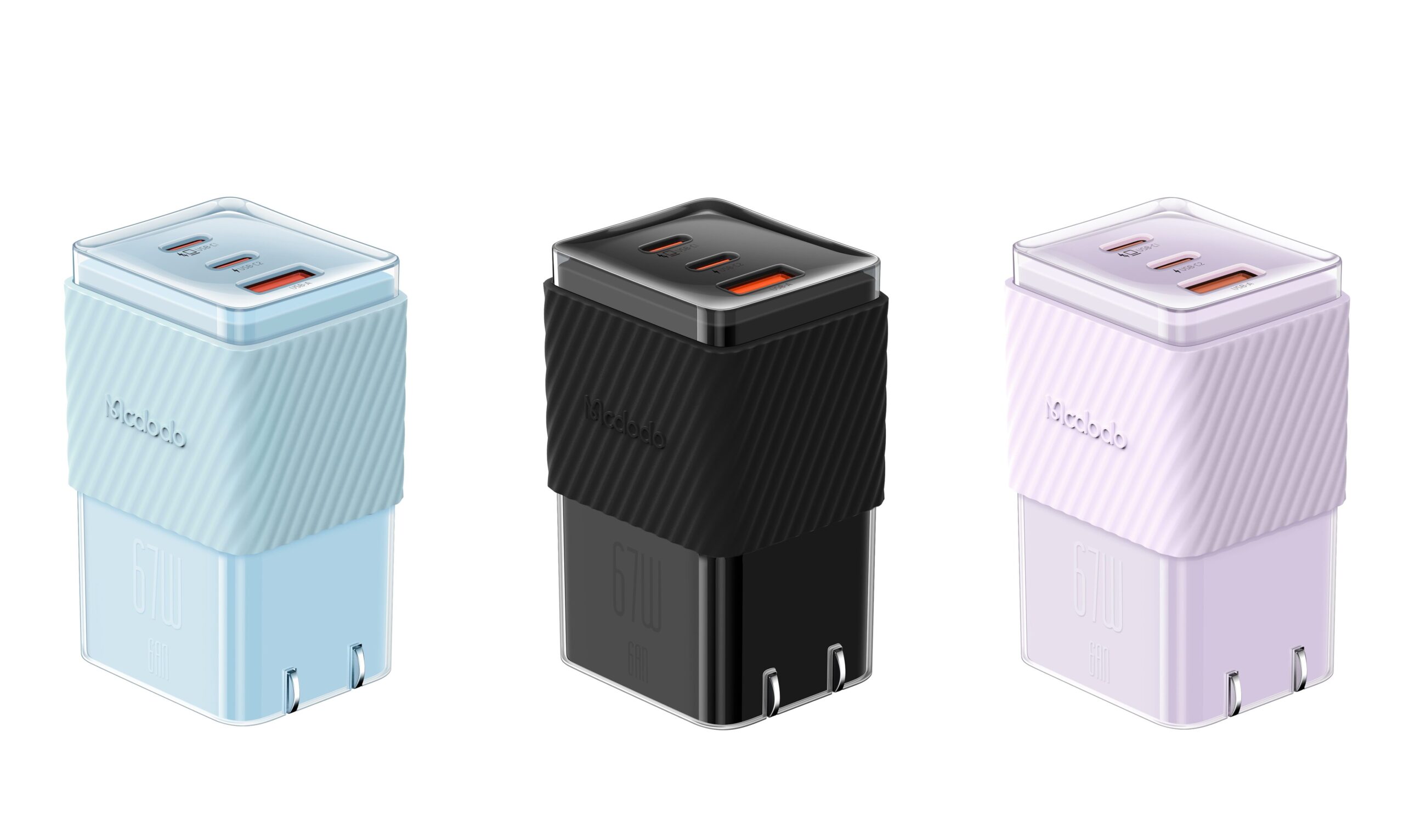 If you're familiar with Mcdodo, then you will know that they always provide us with the most creative products. That's why they had enough with today's ordinary, boring chargers and brought vivid color into the industy.
1. Teardown of Mcdodo 65W Mini GaN Charger (2C1A) CH-152
2. Teardown of realme 240W GaN Charger (For realme GT Neo5)
3. Teardown of Anker 30W USB-C GaN 511 Charger (Nano 3)
The article is originally written by @
Joey
posted on Chargerlab. All rights reserved.