Classic Design | Bull Launched Retro Power Strip
In 2023, Bull updated its power strip models, introducing new product lines such as lightning protection power strips, GaN power strips and GaN desktop power strips. Recently, Bull has also released a retro power strip, adopting the rare green and gold color scheme to customize the power strip.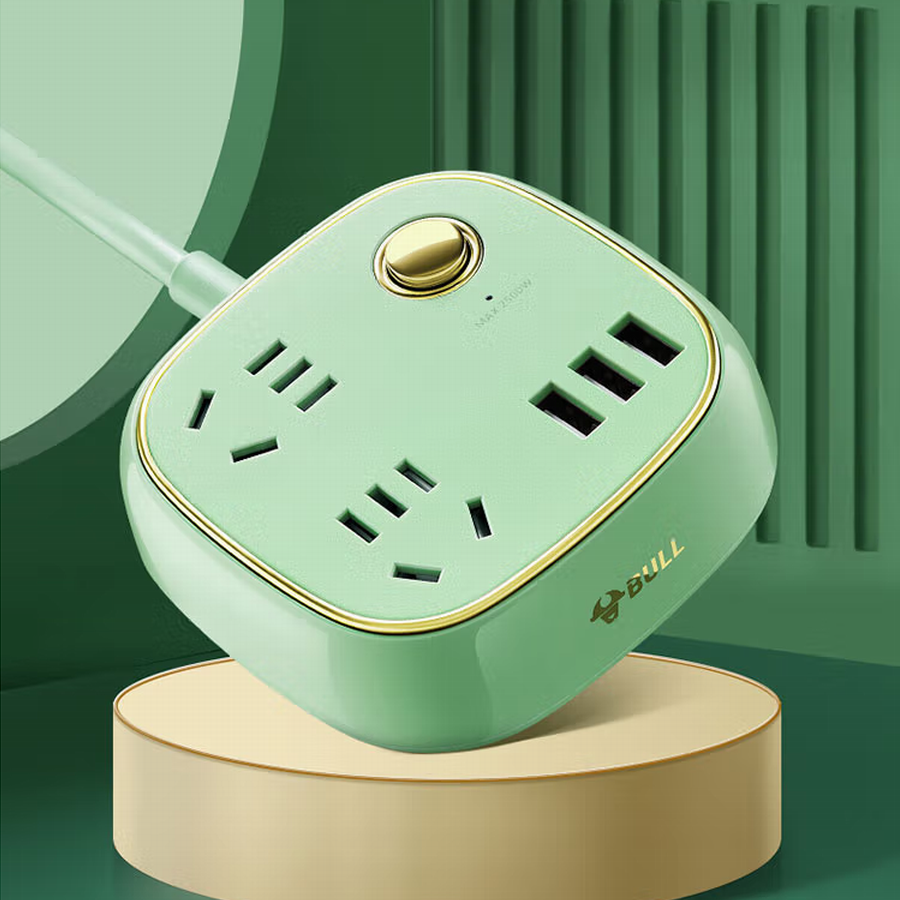 The edge and switch of the Bull retro power strips are in a gold color that matches the main green body structure, displaying a retro style. The body design features rounded angles all around, making it an agile and fashionable household item. The main structure is made of fire-retardant materials.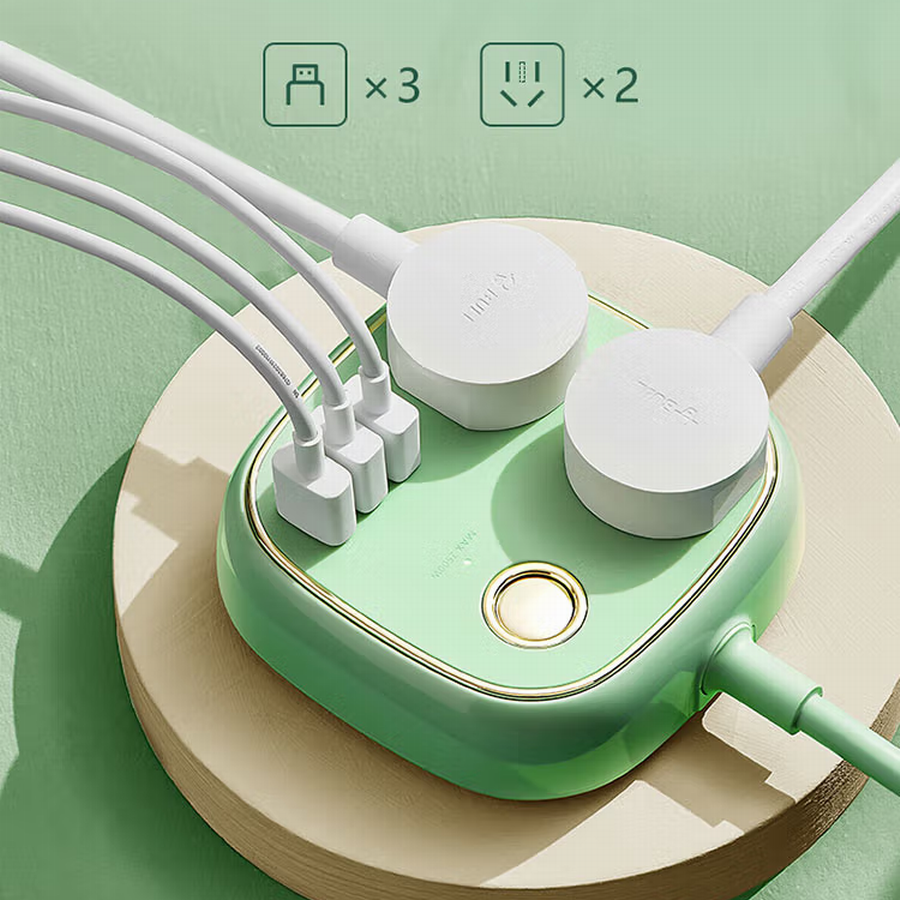 The Bull retro power strip adopts a three-way cable design, where the USB cable and AC power cord direction are different, avoiding conflict situations, thereby flexible.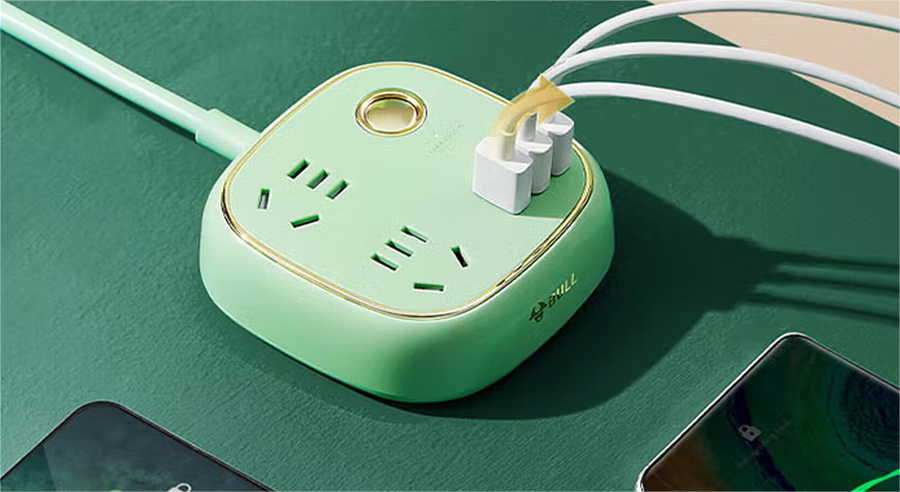 The USB module has three USB-A ports, with a single port supporting 5V2.4A output, and a maximum of 5V3.1A output for three devices charging simultaneously. The USB module also has protection measures such as short-circuit protection, over-voltage protection, over-current protection, and surge protection, guarding electrical safety.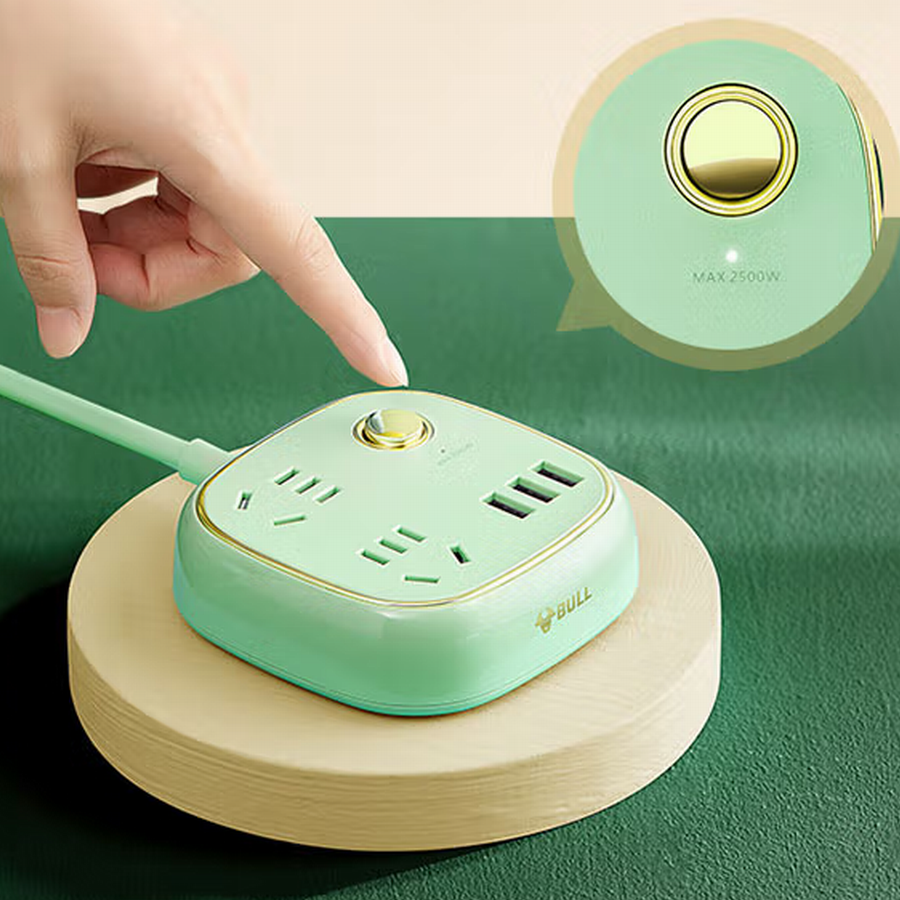 The AC part has two sockets, an built-in child safety door to prevent electric shock, and a power load limit of 250V~10A (2500W), capable of powering high-power devices such as electromagnetic stoves, electric ovens, and hair dryers. The top right corner has a mechanical button switch that easily controls the power switch and comes with an LED working indicator light for easy determinatio of the current power status.
Summary of ChargerLAB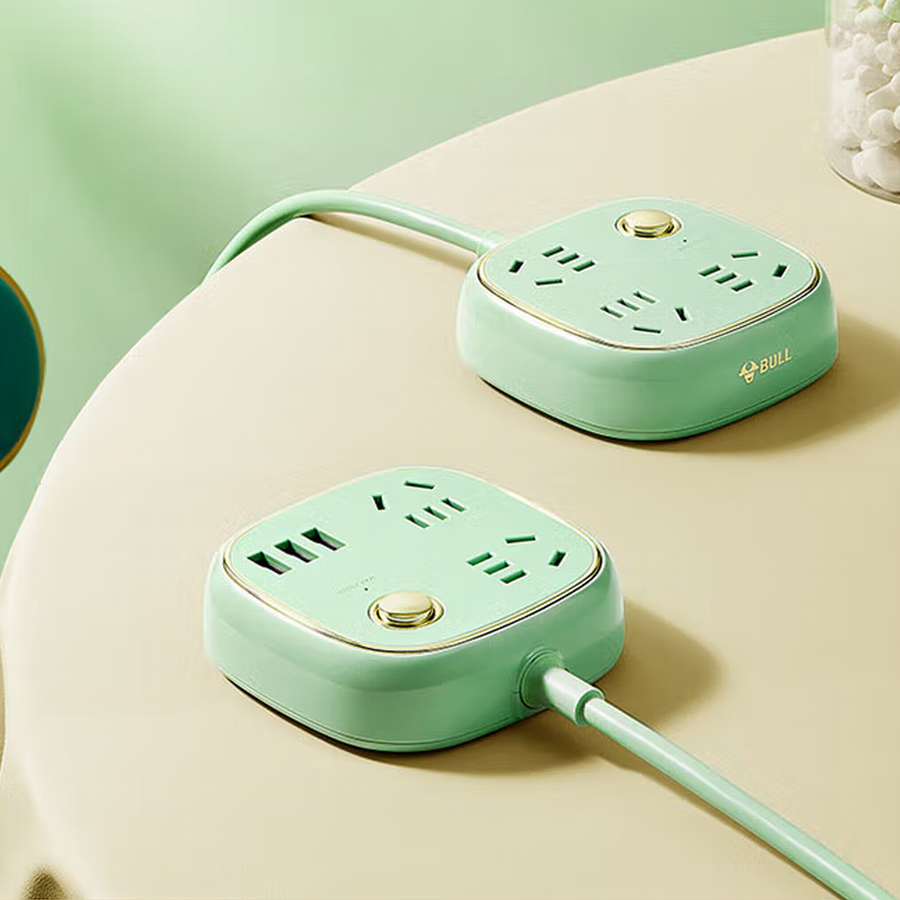 The Bull retro power strip adpots the rare green and gold color scheme to further enhance its product line and cover more home decoration scenarios. It is made to high-quality standards, and offers two power cord length options of 1m (3.3 ft) or 3m (10 ft).
Related Articles:
1. Teardown of Bull Portable Electric Vehicle Charger (Power Adapter)
2. Wood-Like Design | BULL Launched a 20W PD Fast Charging Power Strip
3. Revolutionary Safety Upgrade丨Baseus Released PowerCombo Digital Power Strip 65W
本文系作者 @
Joey
原创发布在 Chargerlab。未经许可,禁止转载。