The Perfect Fit for European EVs: BULL D3-A32CA Charging Station
As the sales of electric vehicles continue to reach new heights, the demand for charging stations has also witnessed rapid growth. AC charging stations are relatively easy to apply for and install, offering faster charging speeds compared to portable charging cables. They have become the preferred choice for many new EV owners. The well-known socket brand, BULL, has introduced a series of charging stations with various performance specifications, catering to different power needs. Among them, the D3-A32CA charging station is designed for individual users, offering a 220V 7kW AC charging solution.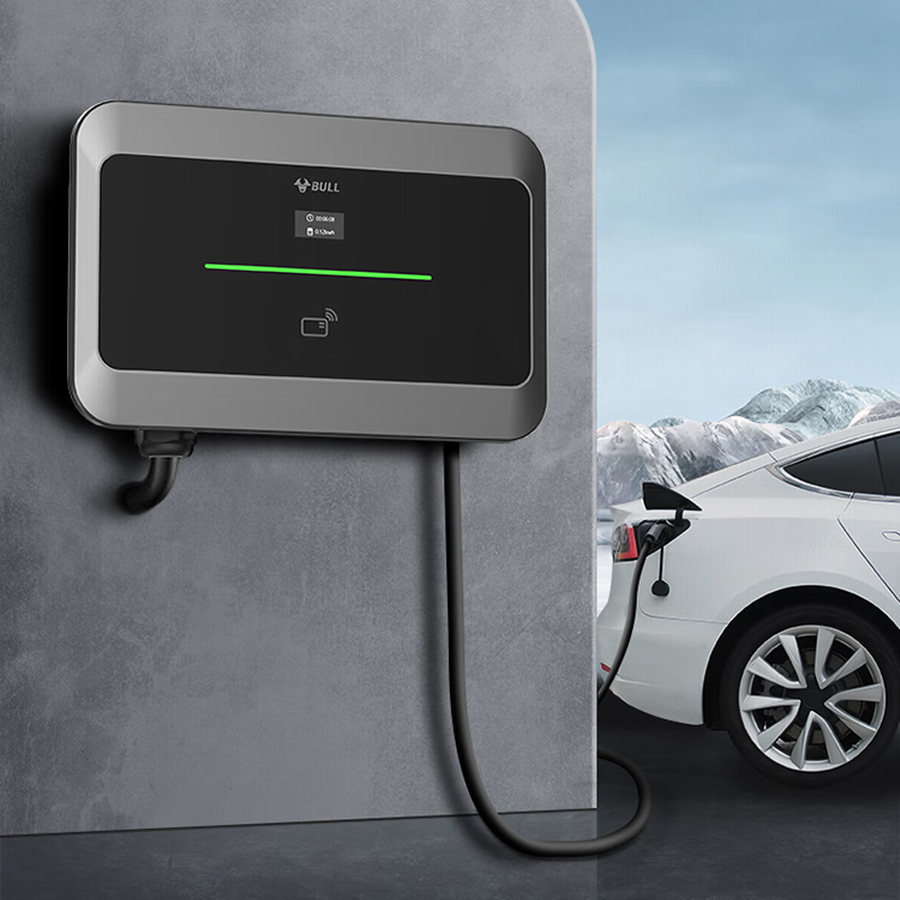 The BULL D3-A32CA charging station offers support for a 220V power supply, delivering a maximum charging current of 32A, and an impressive charging power of 7kW. What's more, it exhibits decent backward compatibility, accommodating 3.5kW charging as well. Designed with convenience in mind, this charging station is equipped with a Type 2 connector, providing seamless compatibility with the charging infrastructure commonly found in Europe. Its 5-meter cable length ensures flexibility and ease of use, making it a perfect fit for a wide range of standard electric vehicles on the roads.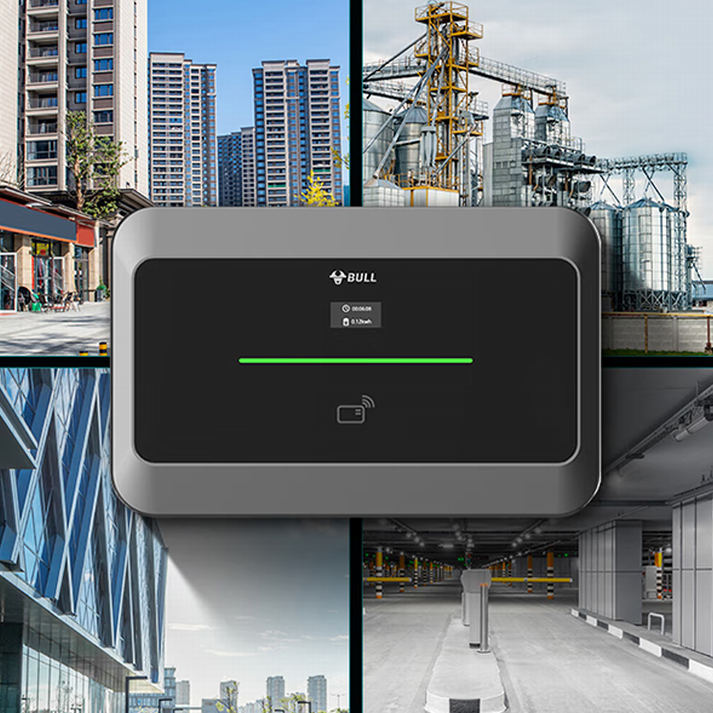 Crafted with durability in mind, the body of this charging station is constructed from UL94-V0 PC material, renowned for its decent resistance to high temperatures and fire hazards. Embodying a perfect fusion of functionality and aesthetics, the charging station showcases a stylish exterior, adorned with a sophisticated color palette of titanium gray and ink black. The design is horizontal, with dimensions of 716 x 202 x 73mm and a weight of 3.8kg, ensuring easy integration into any space. Versatility is at the forefront, as this charging station can be wall-mounted or installed upright, accommodating diverse installation preferences.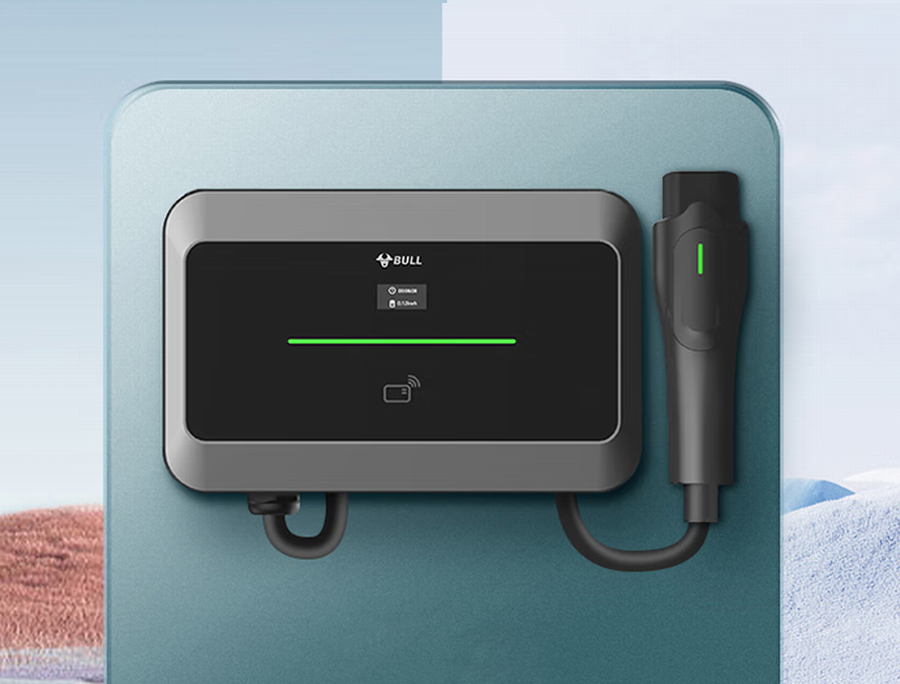 The BULL D3-A32CA charging station is CQC certified (China Quality Certification). Both the main unit and the connector have an IP66 protection level, making it suitable for a wide temperature range of -20°C to +50°C and high humidity environments ranging from 5% to 95%. It comes with eight protection measures, including leakage protection, lightning protection, waterproofing, and overcurrent protection, ensuring safe and reliable charging.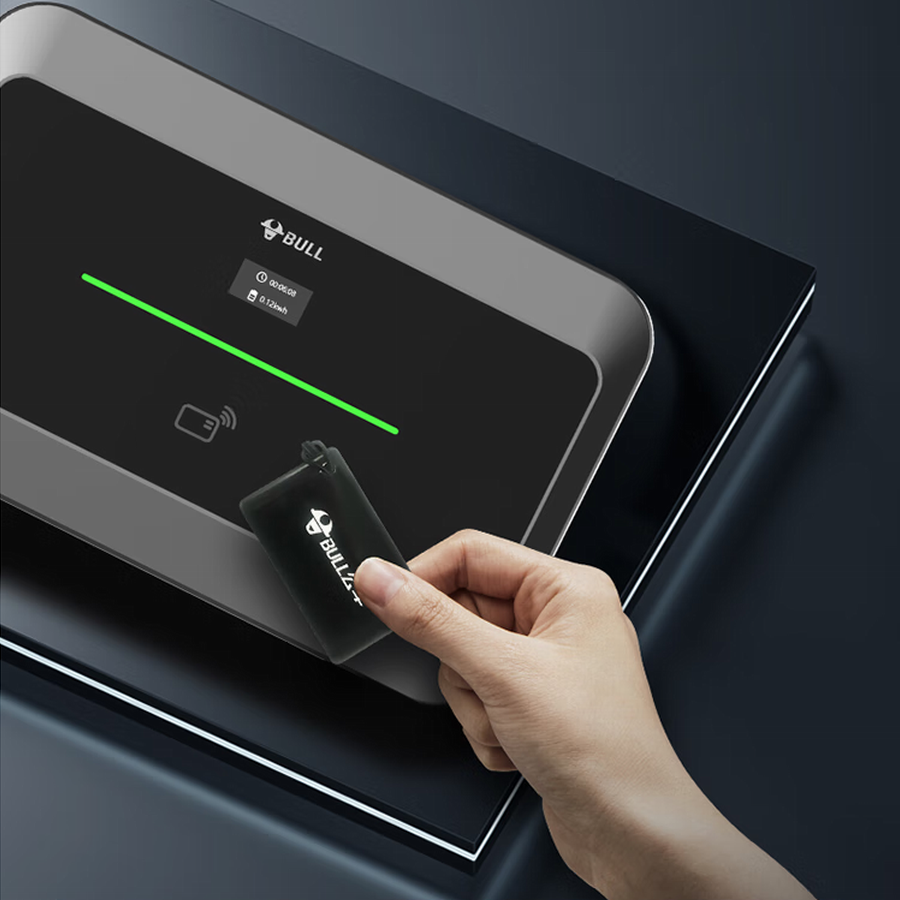 At the front of the charging station, a user-friendly experience awaits with a multifunctional information screen and an illuminating LED light strip, seamlessly integrated to offer dual displays for clear and concise charging status updates. Additionally, the station supports two convenient charging methods: card swipe and plug-and-charge. With the swipe of a card or a simple plug-in, users can begin charging, and the station guides them through prompt interactions to effortlessly bind or unbind their charging cards as needed.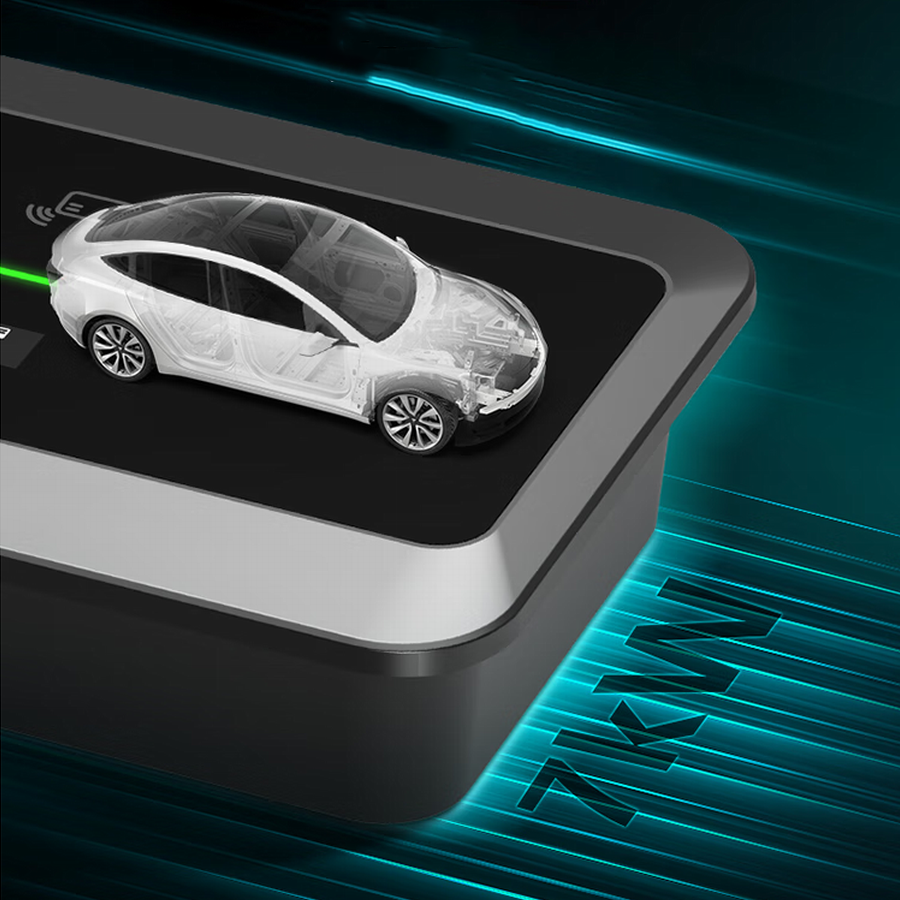 Typically, the portable charging cables that come with electric vehicles are limited by the socket's current, providing a power output of approximately 3.5kW (220V 16A). In contrast, the BULL D3-A32CA charging station supports a maximum 7kW charging output, offering double the efficiency of portable charging cables. For example, with a battery capacity of 55kWh, the standard version of Tesla Model 3 can be fully charged in about 7.86 hours using the BULL D3-A32CA charging station. As a reference, the Model Y long-range version with a 78.4kWh battery can be fully charged in approximately 11.2 hours.
Summary of ChargerLAB
To sum up, the BULL D3-A32CA charging station supports 220V power supply, providing a 7kW charging output. It is designed for private AC slow charging, making it possible to charge the vehicle fully overnight. The installation is simple and doesn't take up much space. Both the main unit and connector have an IP66 protection level, and the 5m long cable supports card swipe and plug-and-charge charging methods, making it suitable for most electric vehicles. As of now, this product is exclusively available for purchase in China, priced at 2,499 yuan ($347). 
Related Articles: 
1. Teardown of MOMAX MoVe 100W Triple Ports Car Charger (2C1A)
2. Teardown of BMW 18W Dual USB Car Charger (1A1C)
3. Review of Baseus A3 Car Vacuum Cleaner
The article is originally written by @
Joey
posted on Chargerlab. All rights reserved.