Baseus Launched Transparent 2-in-1 Wireless Charger
In early 2023, Baseus launched a transparent 2-in-1 wireless charger with power display feature, which dynamically shows the charging power in two areas, which is both futuristic and practical.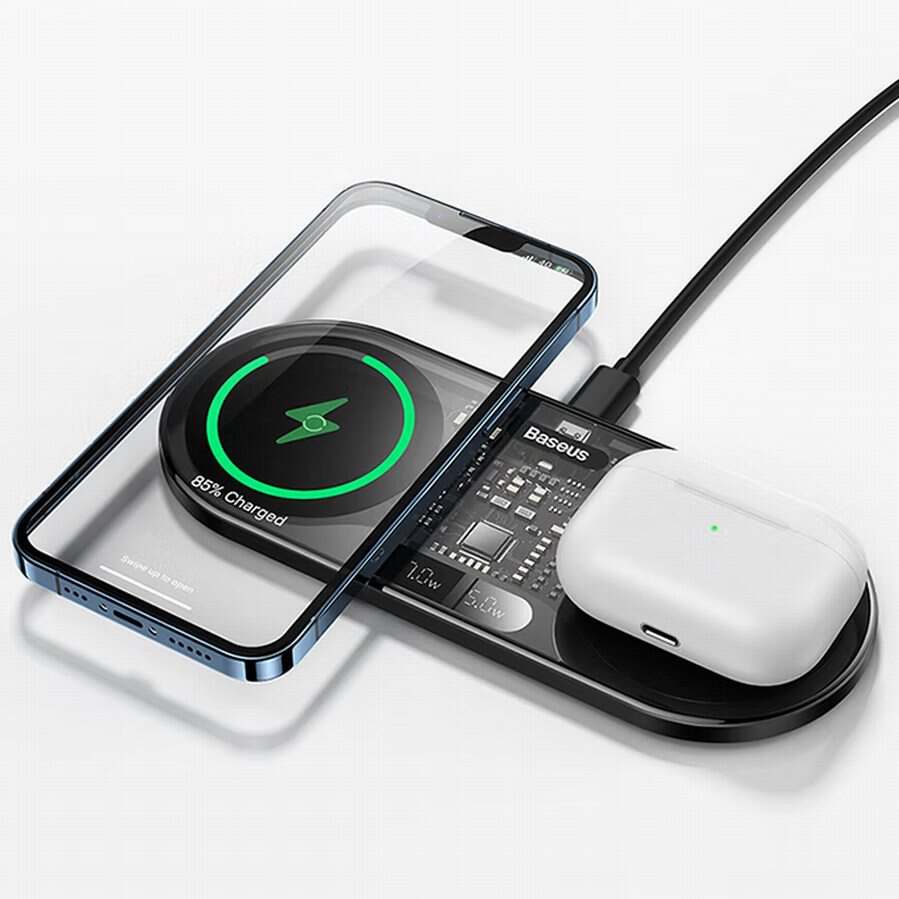 The Baseus transparent 2-in-1 wireless charger adopts a flat running trackish design, only 7mm (0.28 inches) thick. And the transparent case allows users to see the internal PCB, chip and other components, giving a techy vibe.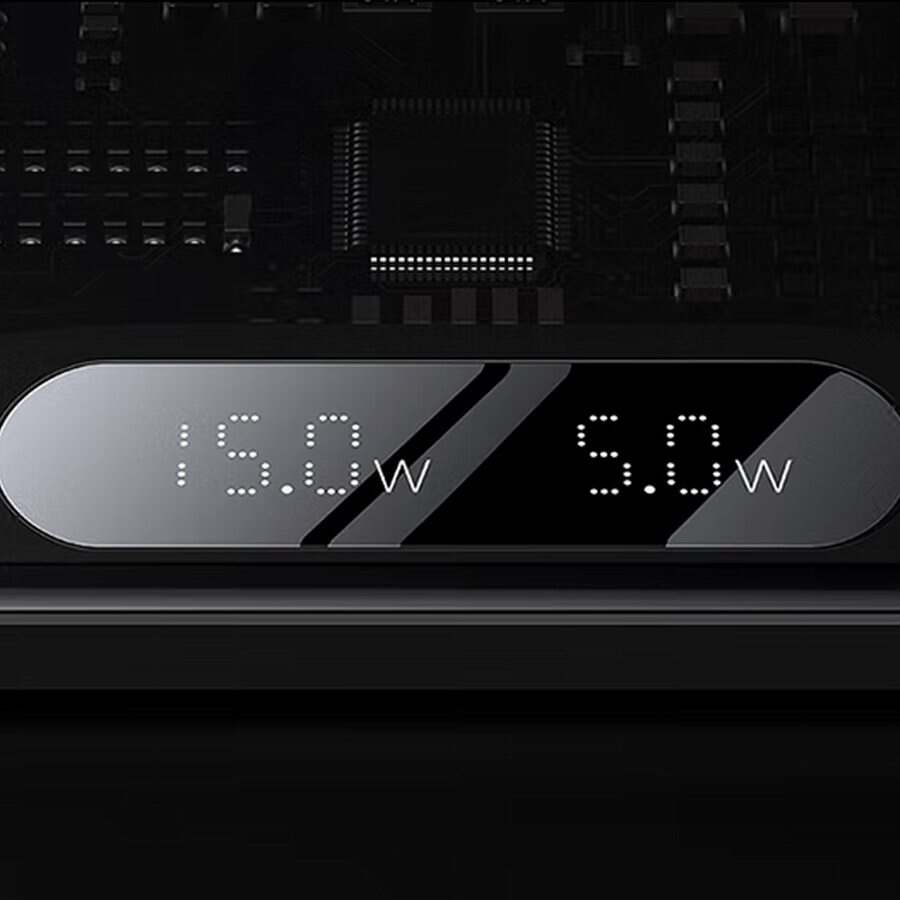 The Baseus transparent 2-in-1 wireless charger is an upgraded model of this series. The newly added digital power display can clearly shows the real-time charging power of the two corresponding areas, that means you can know the charging speed of the device at a glance, which is very useful.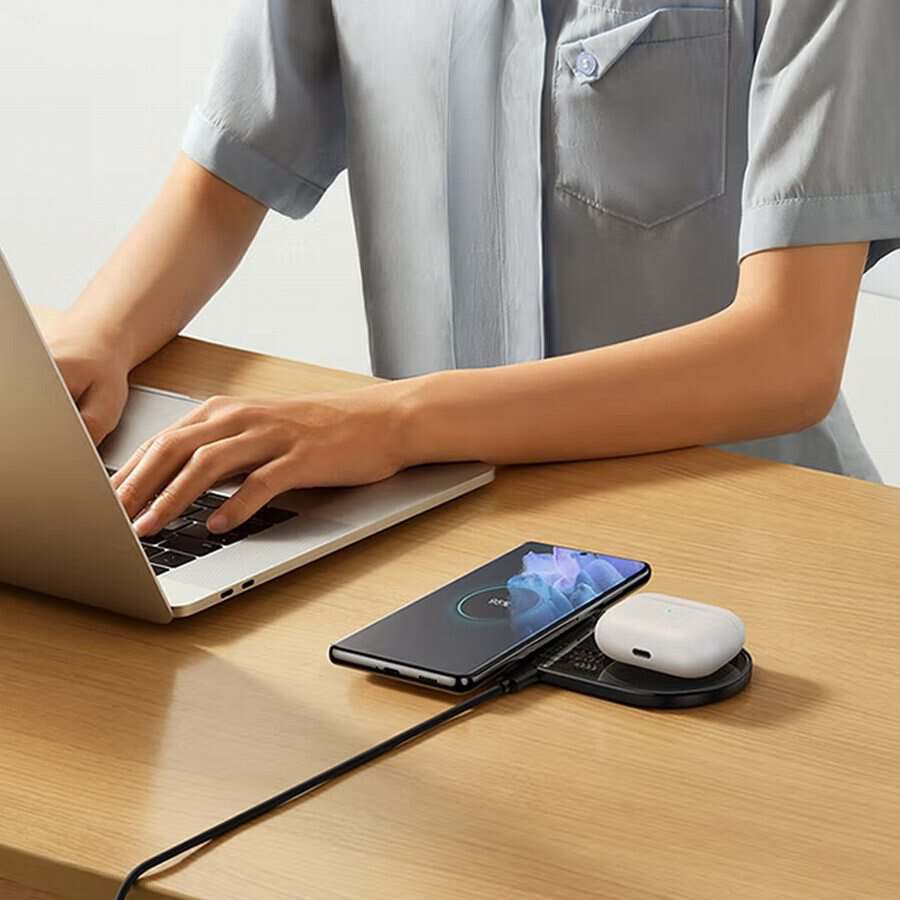 The two independent wireless charging areas of the charger support up to 15W wireless charging when charging a single device. When charging two devices at the same time, the power can be divided into 10W, 10W or 15W, 5W. You can charge two mobile phones or one mobile phone and one wireless headphone simultaneously, so there is no need to wait for one device to be fully charged.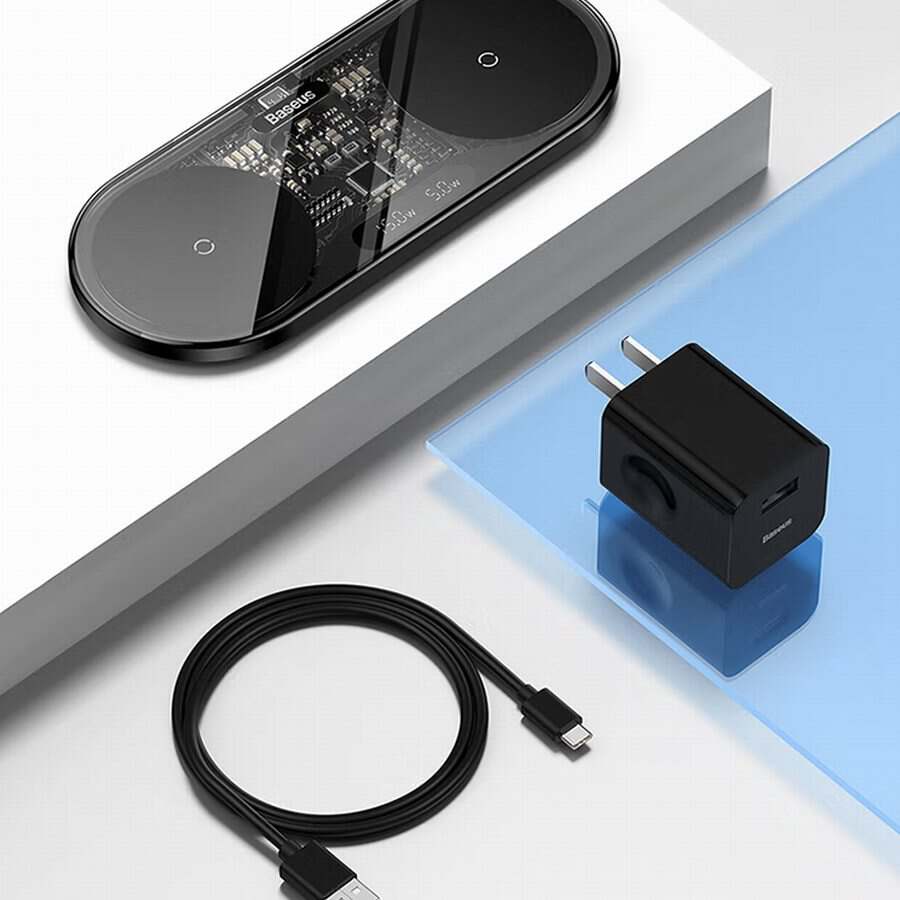 It adopts the mainstream USB-C port, and is equipped with a 24W charger and an USB-A to USB-C cable, which is convenient for users.
Summary of ChargerLAB
With the Baseus transparent 2-in-1 wireless charger, you no longer need to worry about tangled cords or finding the right cable for your device. Simply place your compatible device on the charging pad, and the charger will do the rest. This not only saves time but also helps to extend the lifespan of your device's charging port.
Besides, not only does it allow you to charge two devices simultaneously, but it also features a transparent design that gives it a sleek and modern look. The charger is compatible with a range of devices, including smartphones, earbuds, and smartwatches, and it offers fast charging speeds for quick and efficient power-ups. The power display design also allows you to know the charging speed of the device at a glance, giving you greater control over your charging needs.
Overall, the Baseus transparent 2-in-1 wireless charger is a stylish, efficient, and convenient accessory that will keep your devices charged and ready to go.
Related Articles:
1. Teardown of Baseus 100W Slim Laptop Power Bank (Blade Series)
2. Teardown of Baseus Adaman 65W 20000mAh Digital Display Power Bank
3. Teardown of Baseus 20W 10000mAh MagSafe Wireless Power Bank (For iPhone 14/13/12)
The article is originally written by @
Joey
posted on Chargerlab. All rights reserved.