Interent Everywhere | ZTE Launched MU5210 Portable WiFi
In the vast landscape of technology, success stories often begin with humble origins. Such is the tale of ZTE, a once-small telecommunications company that has grown into a powerhouse of network technology. With unwavering determination and a commitment to excellence, ZTE has transformed itself from its modest beginnings into a trailblazer in the industry. Today, armed with a rich legacy of success, ZTE leverages its extensive experience to create cutting-edge products that redefine the way we connect.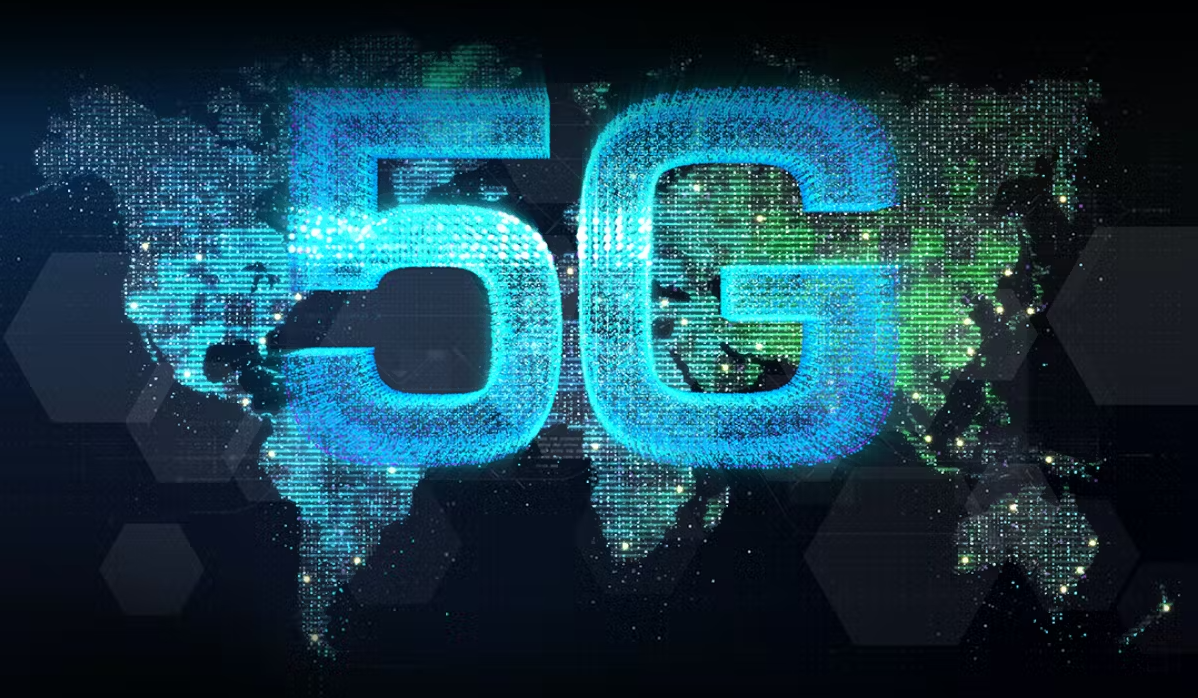 In April 2023, ZTE introduced its next-generation 5G portable WiFi device - the ZTE MU5210. Specifically designed for travelers, this compact router offers high-speed connectivity on the go. It supports dual-mode 5G and Wi-Fi 6, ensuring seamless internet access in various locations. Equipped with a powerful 10000mAh battery and 27W fast charging, it delivers an extended usage time and quick recharging capability.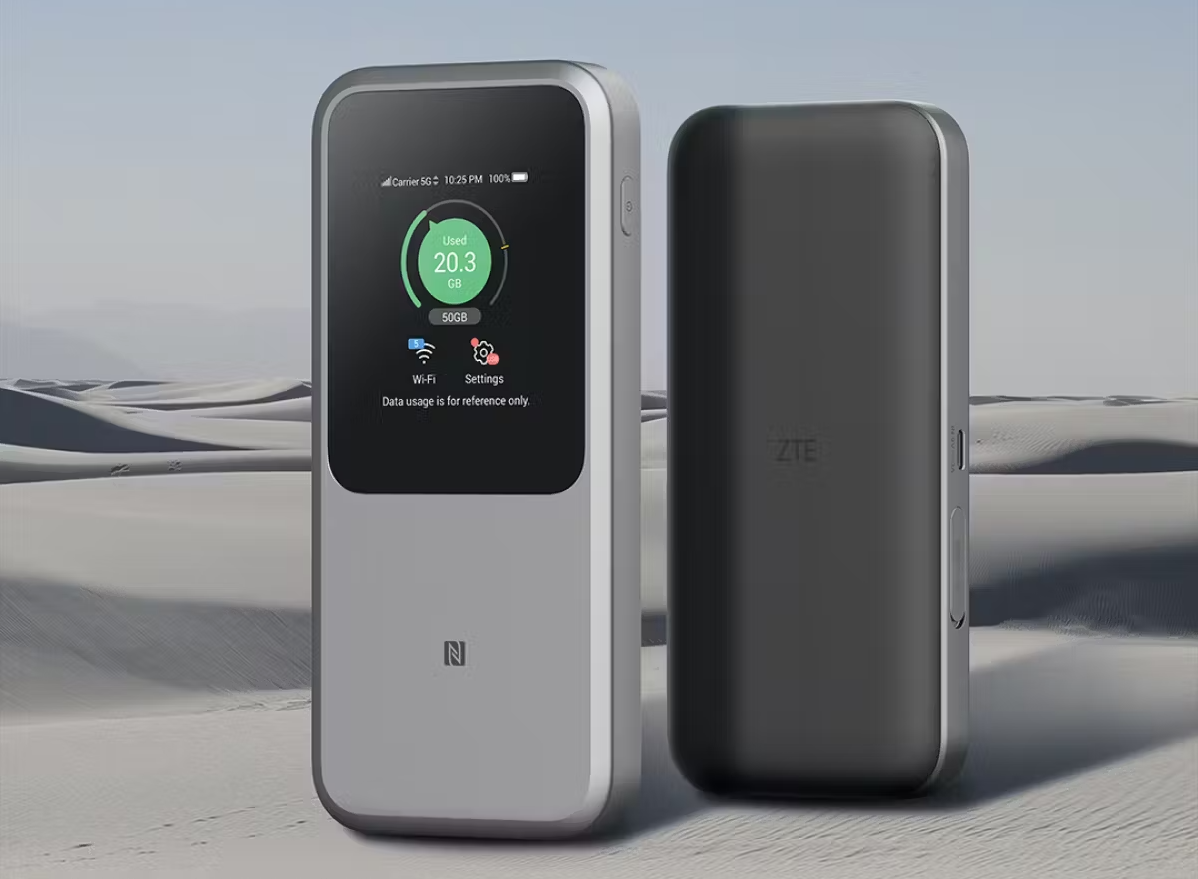 The ZTE MU5210 Portable WiFi features a sleek silver-gray design with a business-oriented aesthetic. The device is exquisite and compact, with a size of 159 x73x18mm (6.26 x 2.87 x 0.71 inches), making it easy to carry around. It is powered by the efficient 4nm Qualcomm Snapdragon X65 processor. The chip's computing power is upgraded, and the speed is comprehensively improved.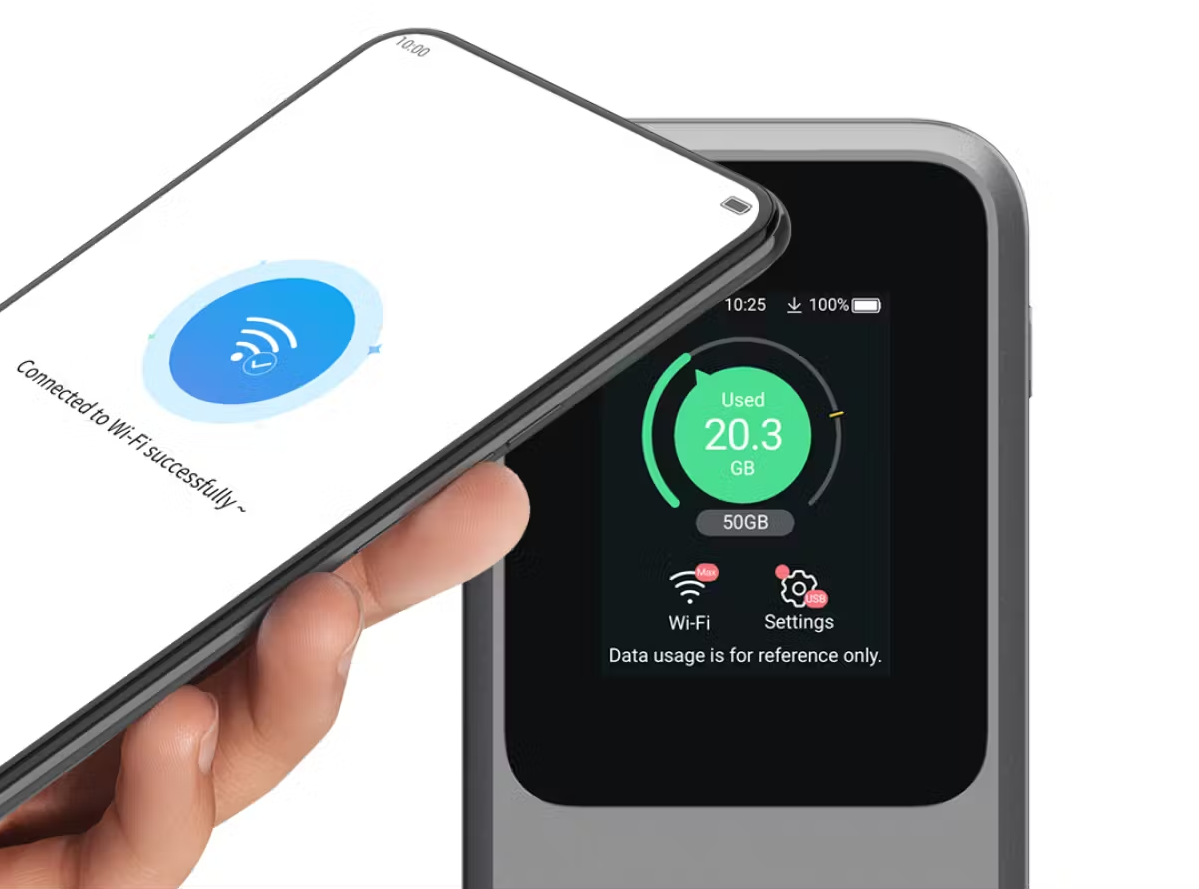 And it also integrates a 2.4-inch touch screen, which you can use it to directly set up the device, query the running status of the device. Using the intelligent management of ZTElink App, you can check out information such as speed and traffic status. Plus, it supports NFC for convenient password-free network access, that means you can just turn on the NFC function of the android phone, and tap the device to access the WiFi network without password, which is easy and convenient.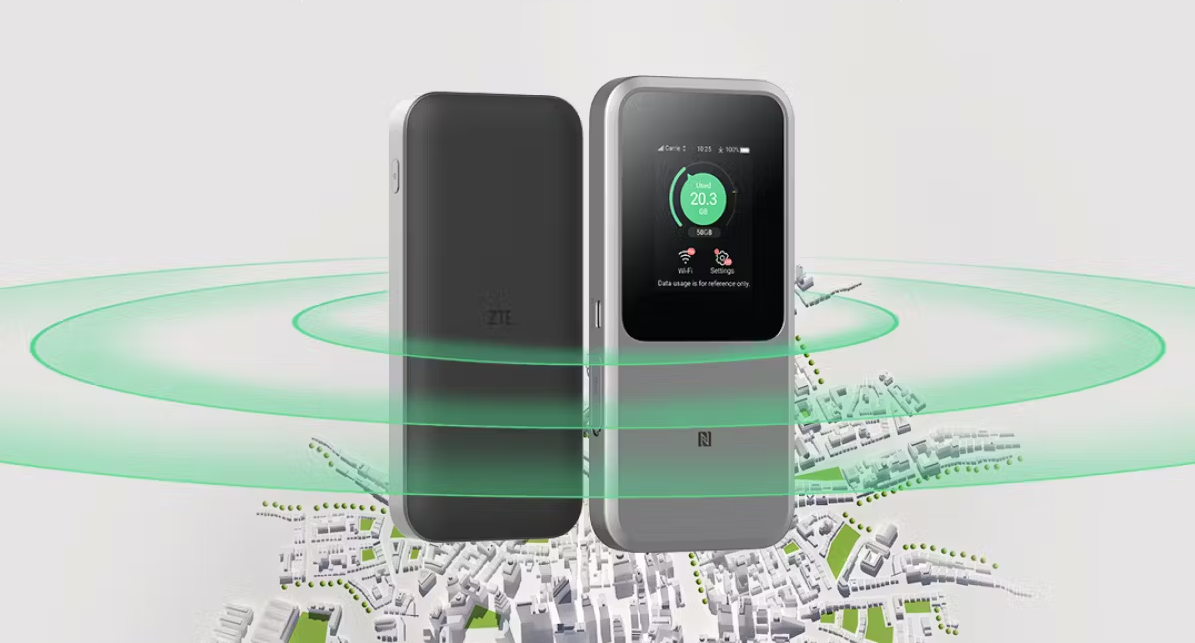 With support for both 5G standalone (SA) and non-standalone (NSA) networks, the ZTE MU5210 is compatible with a wide range of global network environments in over 100 countries. It employs 5G NR network carrier aggregation technology, enabling faster data rates, lower latency, and enhanced network reliability. The device also utilizes low-frequency Enhanced Network Data Core (ENDC) technology, expanding coverage and the signals to rural and suburban areas. The MU5120 truly realizes the advantages of wide coverage and fast speed of 5G signals, and the users can enjoy a fast interent experience anytime and anywhere.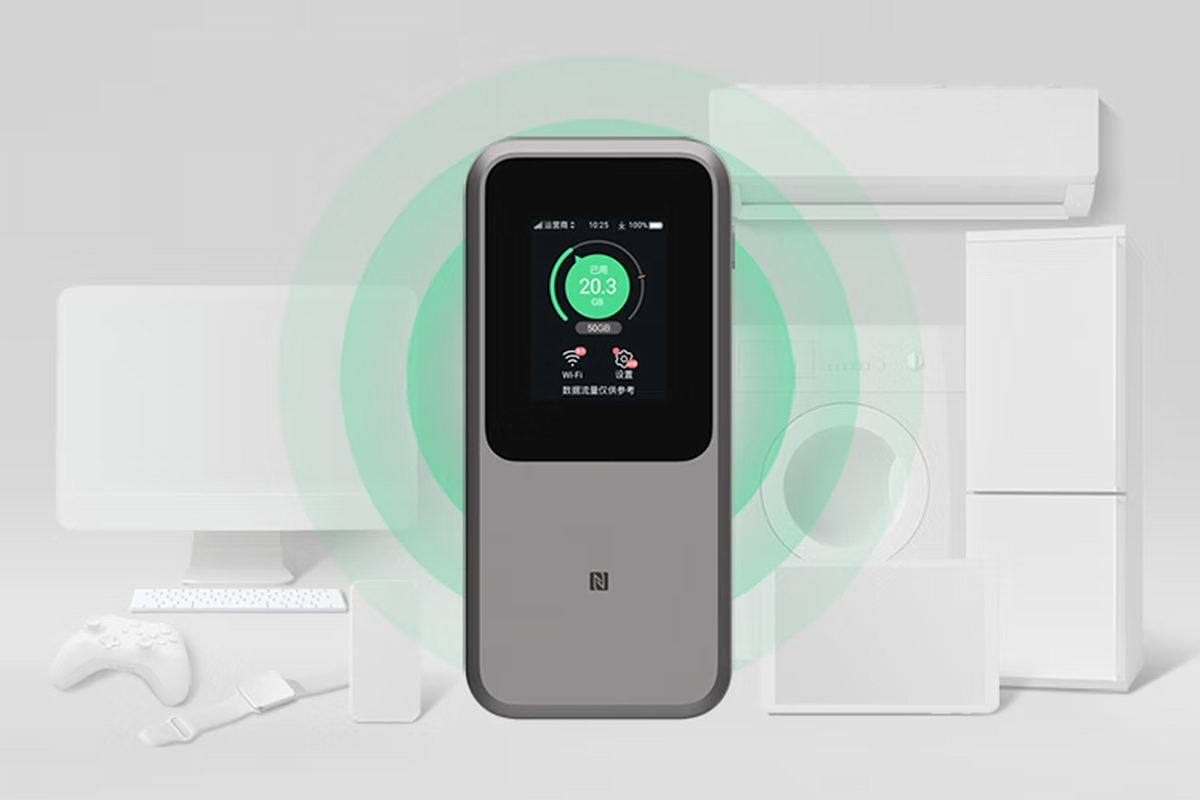 Built to the Wi-Fi 6 standard, the ZTE MU5210 Portable WiFi achieves impressive peak data rates of up to 3600Mbps. With its ability to connect up to 64 WiFi users simultaneously, it easily caters to the networking needs of families, groups, or businesses with multiple devices.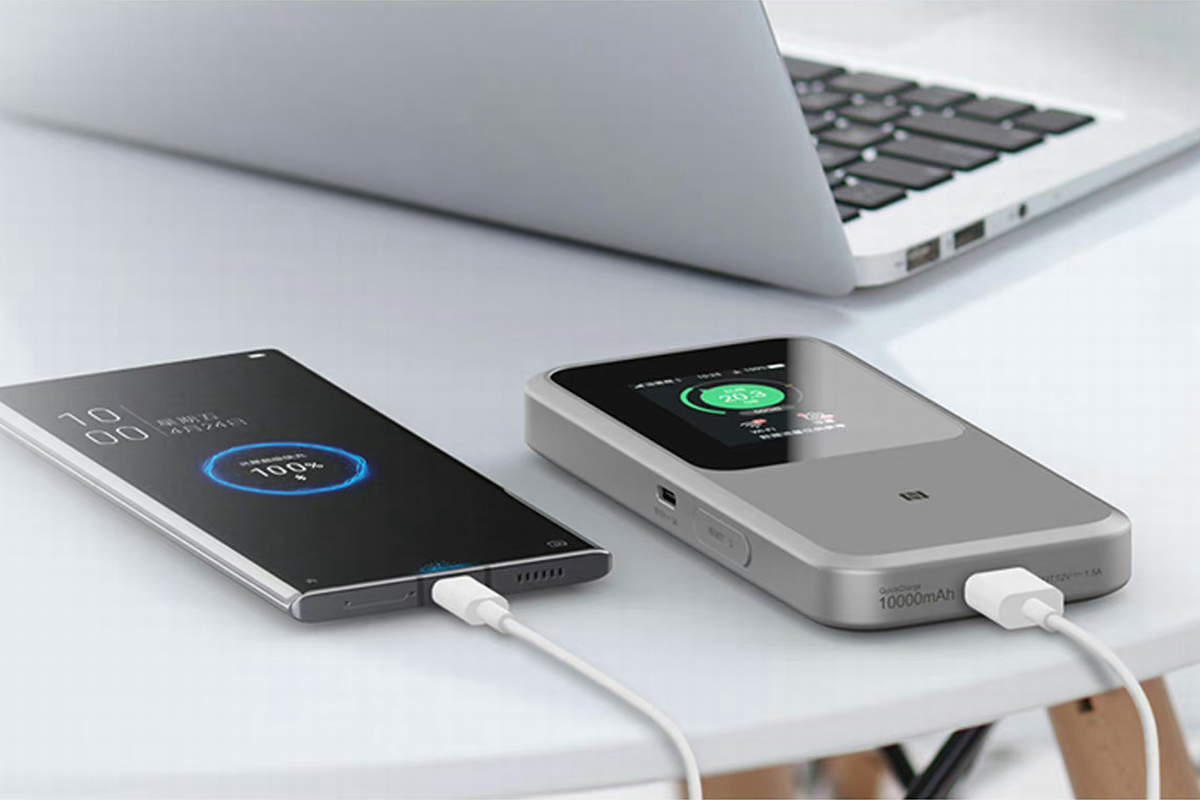 To ensure long-lasting and stable connectivity, the ZTE MU5210 is equipped with a substantial 10000mAh battery. In typical usage scenarios, it provides up to 16 hours of continuous operation and supports rapid self-charging at 27W for swift power restoration. Additionally, the device can function as a power bank, offering power supply to other devices with support for up to 18W fast charging output.
Summary of ChargerLAB
In conclusion, the ZTE MU5210 portable WiFi is designed for travelers seeking high-speed connectivity on the go. With support for dual-mode 5G and Wi-Fi 6, it ensures seamless internet access in various locations. Featuring a sleek design, powerful Snapdragon X65 processor, 2.4-inch touch screen, and NFC support, it offers convenient setup and management. The MU5210 is compatible with global networks, thanks to its support for both 5G standalone and non-standalone networks. It provides faster data rates, lower latency, and expanded coverage using advanced technologies. With impressive peak data rates, the ability to connect multiple devices, and a substantial 10000mAh battery, the MU5210 caters to the networking needs of travelers, offering reliable and versatile connectivity.
Related Articles:
1. ChargerLAB at Hong Kong Global Sources Consumer Electronics
2. Another Choice? Upgrade Your iPad With The Cellular Module Prototype
3. WiFi6E Standard | Lenovo Launched ThinkBook Wireless Dock at CES2023
本文系作者 @
Joey
原创发布在 Chargerlab。未经许可,禁止转载。