Power and Connectivity in One: UGREEN 5-in-1 USB-C Docking Station
As full-featured USB-C ports become commonplace in the world of laptops, sleek and lightweight business notebooks have been shedding traditional ports like USB-A, HDMI, and SD card readers. Instead, laptop manufacturers have turned to docking stations to handle peripheral connections, leading to a surge in the popularity of these accessories.
UGREEN, known for its wide range of docking station products, has introduced numerous models with various functionalities and purposes. In this article, ChargerLAB will highlight the latest addition to the UGREEN docking station lineup - the 5-in-1 USB-C docking station - and explore how it addresses the common issue of connecting peripherals to laptops during everyday use.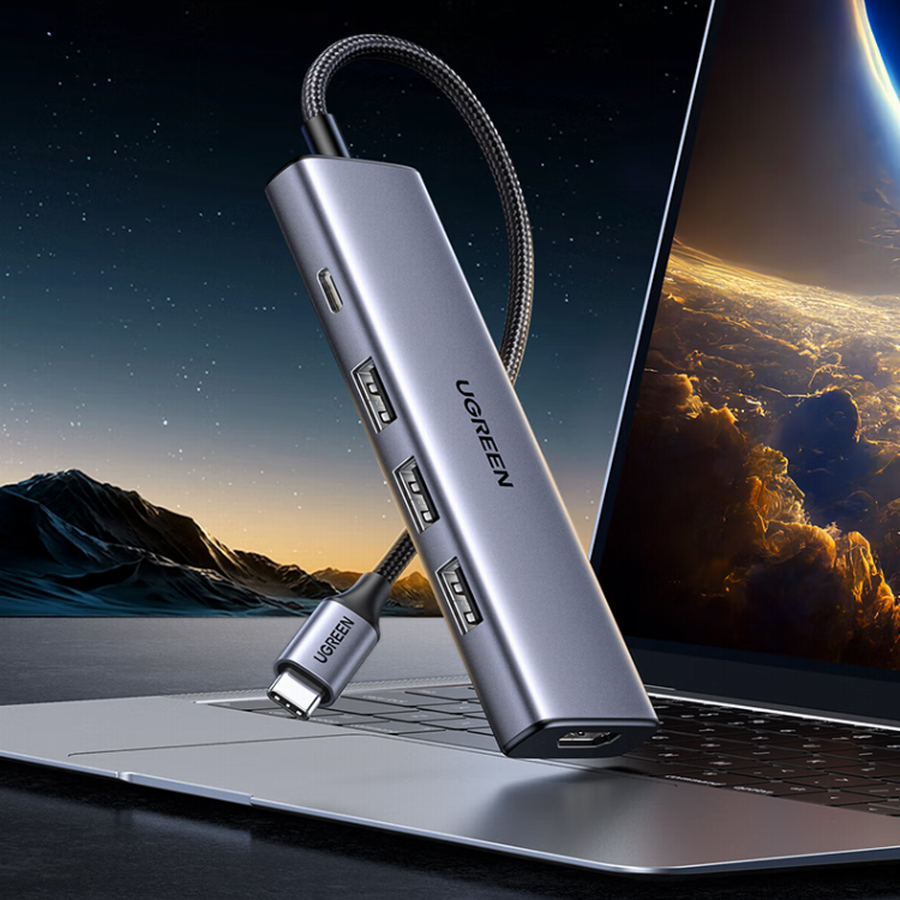 The UGREEN 5-in-1 USB-C Docking Station, identified by the model CM511-15596, features a built-in USB-C cable and boasts three USB-A ports, one USB-C power delivery port, and one HDMI video output port.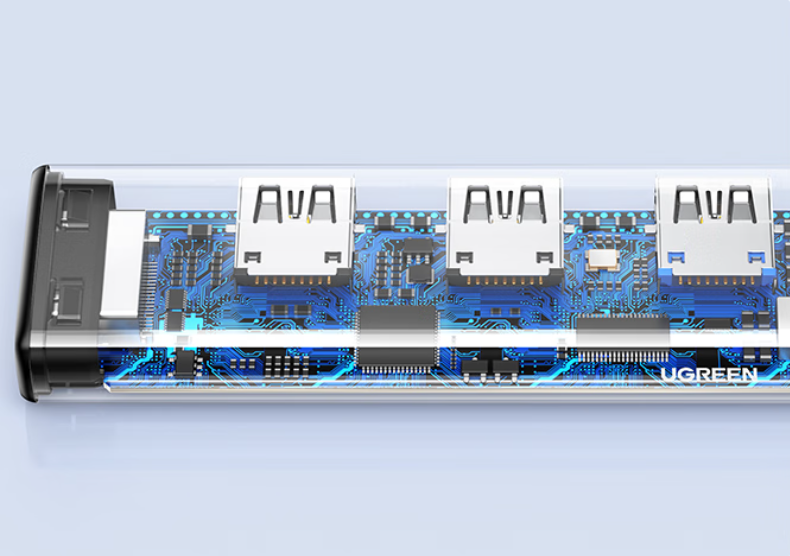 This docking station incorporates a comprehensive shielding design, providing exceptional resistance to interference, radiation, and electrostatic discharge. Its internal multi-layered circuit board ensures stable and high-speed signal transmission. Moreover, the use of an all-aluminum alloy body effectively increases the grounding area, enhancing the anti-static effect and promoting efficient heat dissipation for internal components.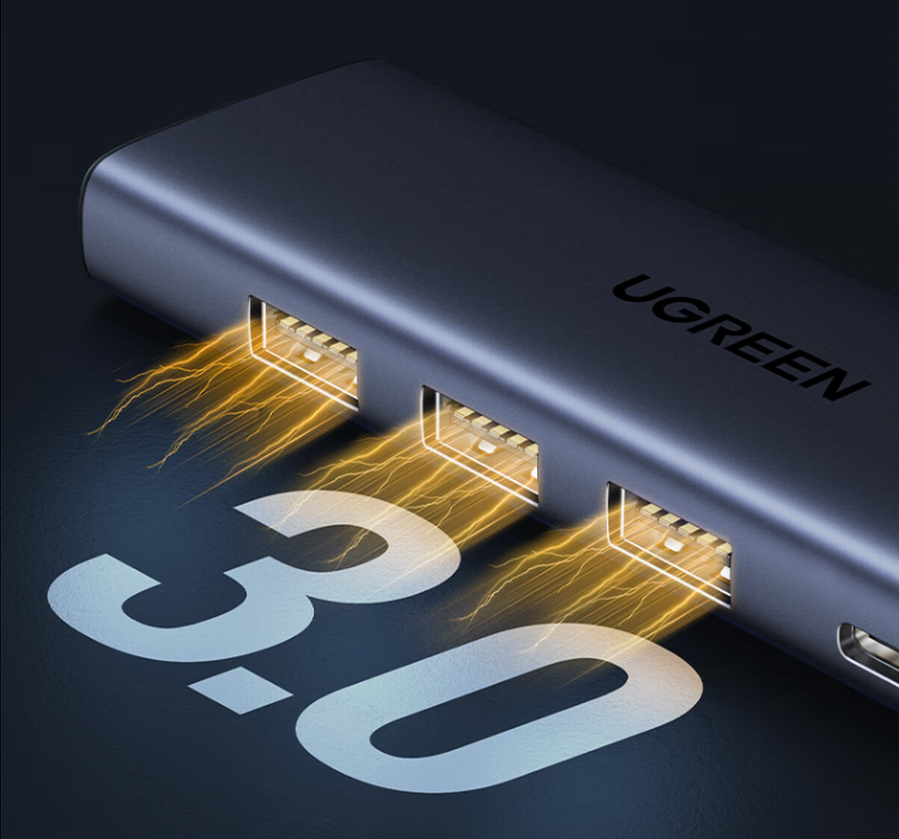 Frequently used peripherals like mice, keyboards, wireless receivers, USB drives, card readers, printers, scanners, and cameras all make use of USB-A ports, which are the most commonly used and highly demanded port types on laptops. With three high-speed USB-A ports (each offering 5Gbps), the UGREEN 5-in-1 USB-C Docking Station provides ample connectivity for daily needs, offering nearly ten times the data transfer speed of USB 2.0 low-speed ports and facilitating faster data exchange with external solid-state drives and other high-speed devices, thus reducing waiting times.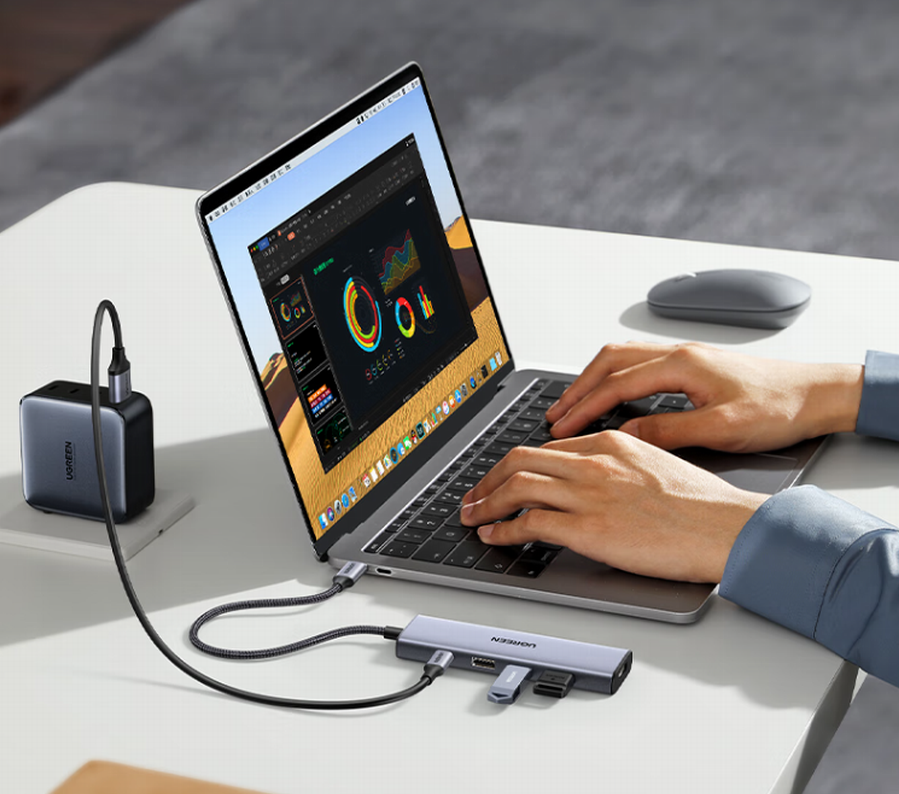 Regarding power delivery, docking stations on the market typically fall into two categories: those that support power delivery and those that do not. Docking stations without power delivery often necessitate an additional connection to a charger. For some ultrathin laptops that only feature a single full-featured USB-C port, docking stations without power delivery capability are unable to charge the laptop during use. In contrast, docking stations that support power delivery enable users to effortlessly expand peripheral connectivity and charge their laptops simultaneously by connecting to the charger, streamlining operations and optimizing laptop port usage.
The UGREEN 5-in-1 USB-C Docking Station features a USB-C power delivery port (input) that supports PD3.0 fast charging protocol, allowing a maximum power input of 100W. It can deliver rapid charging up to 95W to the laptop via its built-in cable, while the remaining 5W powers the docking station itself.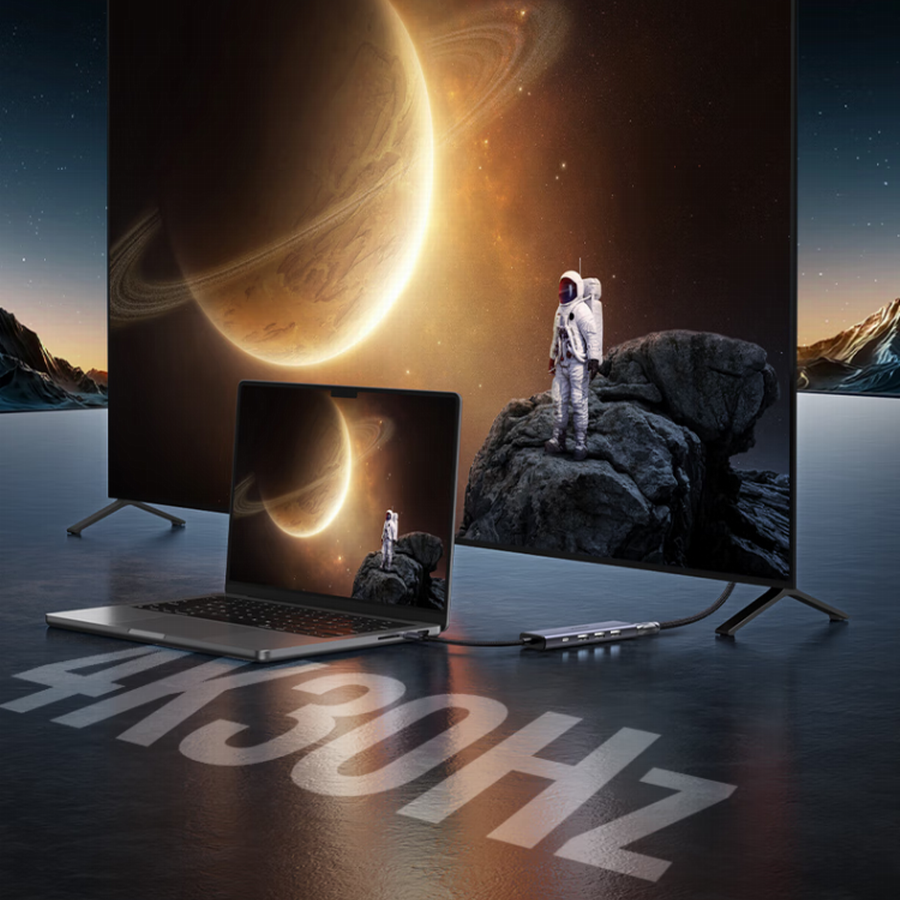 Considering the portability of laptops with screen sizes typically ranging from 13" to 16", their performance during business meetings for presenting PowerPoint presentations or videos may be limited. With the HDMI video output port supporting up to 4K@30Hz high-definition resolution, it allows laptops to be effortlessly connected to larger displays such as TVs or projectors, providing a more immersive experience.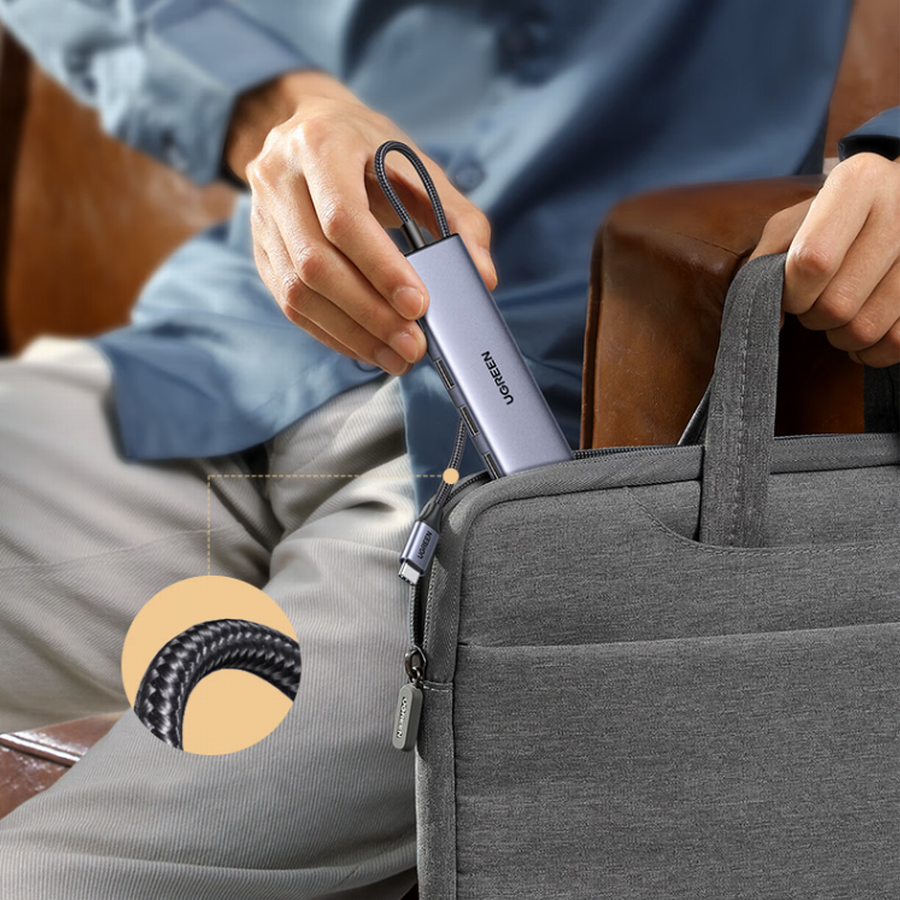 Moreover, the docking station boasts a minimalist design with a braided built-in USB-C cable, offering durability and resistance against wear and scratches. Its slim and elongated shape, measuring only 115 x 13 x 34mm, allows for easy storage in a backpack without adding bulk. Additionally, it is compatible with various operating systems, including MacOS, Windows, Linux, Android, and iOS, making it a plug-and-play solution without the need for any additional drivers.
Summary of ChargerLAB
In conclusion, with the UGREEN 5-in-1 USB-C docking station, users can embrace a new level of convenience and efficiency in their laptop setups. This little gadget seamlessly connects all their essential peripherals while providing lightning-fast data transfer and reliable power delivery. Its sleek and sturdy design, along with compatibility across multiple operating systems, ensures a hassle-free user experience.
Currently, this product is only available for sale in China and comes with a price tag of 79 yuan ($11).
Related Articles: 
1. Powerful & Versatile | Anker Launched 11-in-1 USB-C Docking Station
2. Review of UGREEN 12-in-1 Triple Display Docking Station
3. Enhance Your Gaming Setup with the Machenike HUB500 Series Docking Station
The article is originally written by @
Joey
posted on Chargerlab. All rights reserved.