T-Shaped & MFi Certified | Native Union Launched 2-in-1 Belt Cable
As you may be aware, the Lightning port used by iPhones is different from the USB-C port favored by most mainstream consumer electronics products. As a result, users need to have two or more cables, which is inconvenient to use. While some accessory makers have released all-in-one cables, most do not offer fast charging capabilities and lack the overall performance quality of more premium products.
However, ChargerLAB recently discovered an innovative solution from Native Union, Apple's official partner. The company has launched a unique two-in-one cable that stands out from similar products and supports fast charging through an MFi certified connector.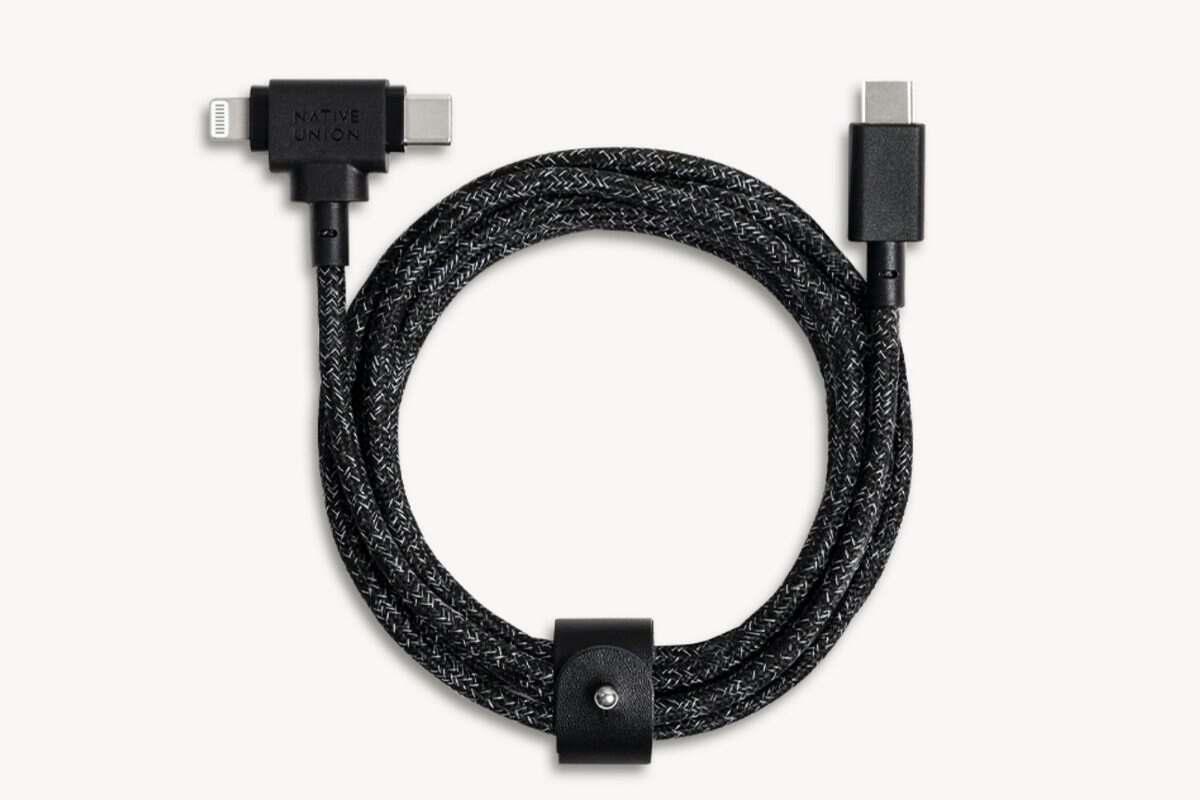 Traditional all-in-one cables on the market come with multiple output cables, making them bulky and slow to charge. In contrast, the Native Union 2-in-1 Belt Cable features a distinctive T-shaped connector design with only one cable that neatly stores away using a leather tie. The cable itself is 1.5m (4.92 ft) long and composed of a woven material that boasts excellent abrasion resistance, enabling it to withstand over 10,000 bends without damage.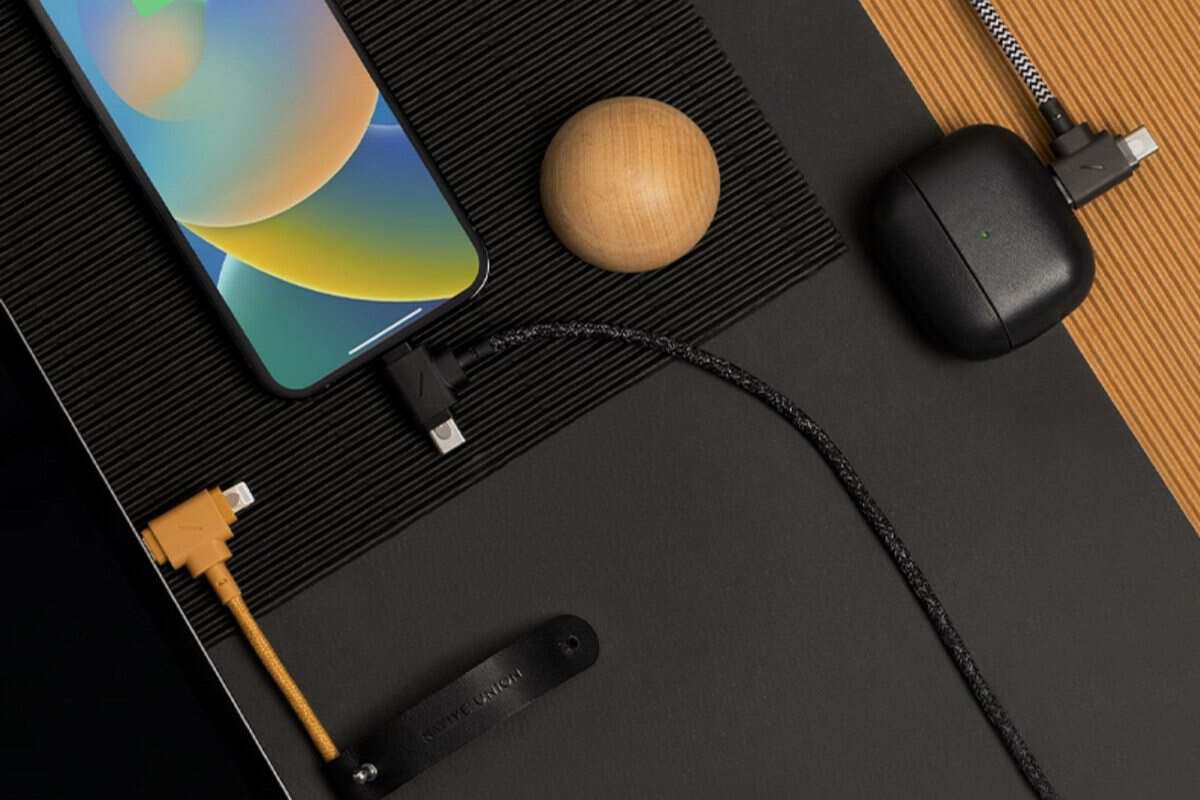 In general, all-in-one charging cables available on the market allow users to simultaneously charge multiple devices. However, when one of these devices requires fast charging at a high voltage, the other output ports will get locked at 5V to prevent damage to other devices. This feature usually limits those cables to providing slow charging, which can be a major drawback for many users. The Native Union 2-in-1 Belt Cable, on the other hand, manages to support fast charging for both connectors. How is this possible?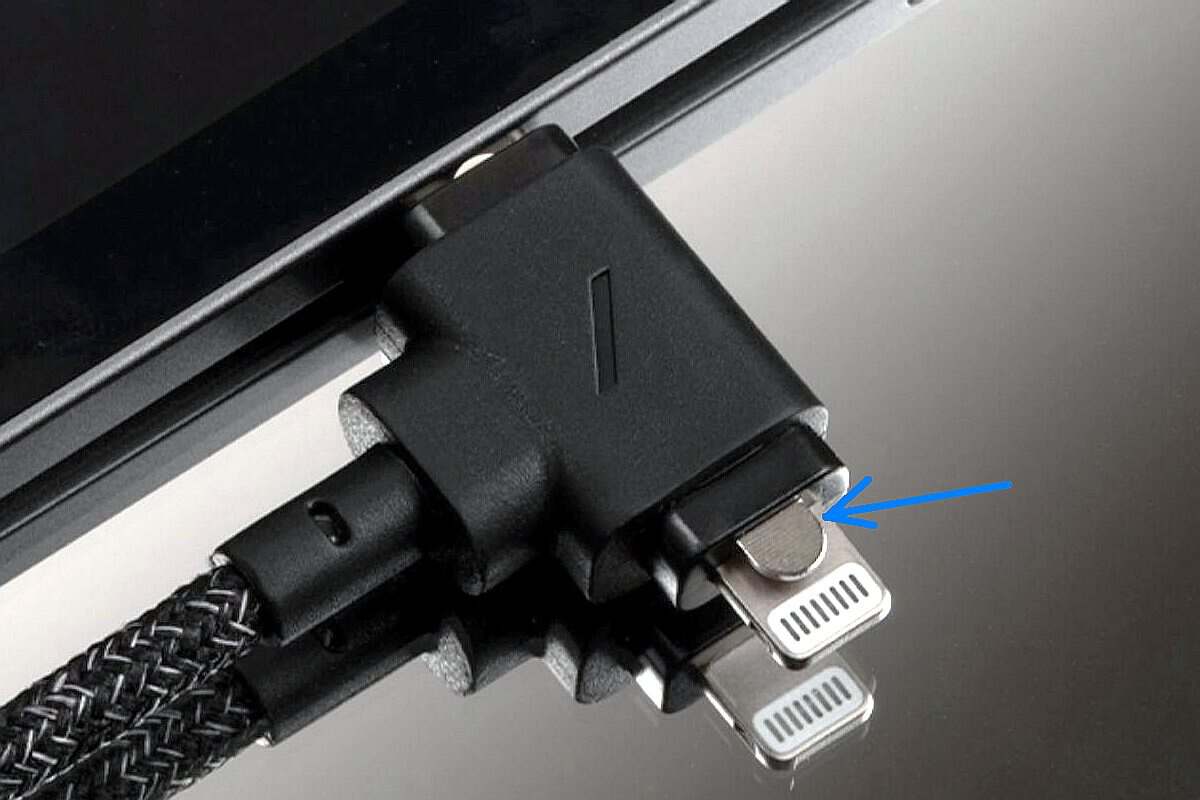 Well, simply looking at this special T-shaped connector tells us more. it has a metal slider in addition to the connector. When one end is inserted into a device, the metal slider will be pushed in and slide out from the other end, which forces it to only charge one device at a time to avoid unsafe phenomena caused by dual charging.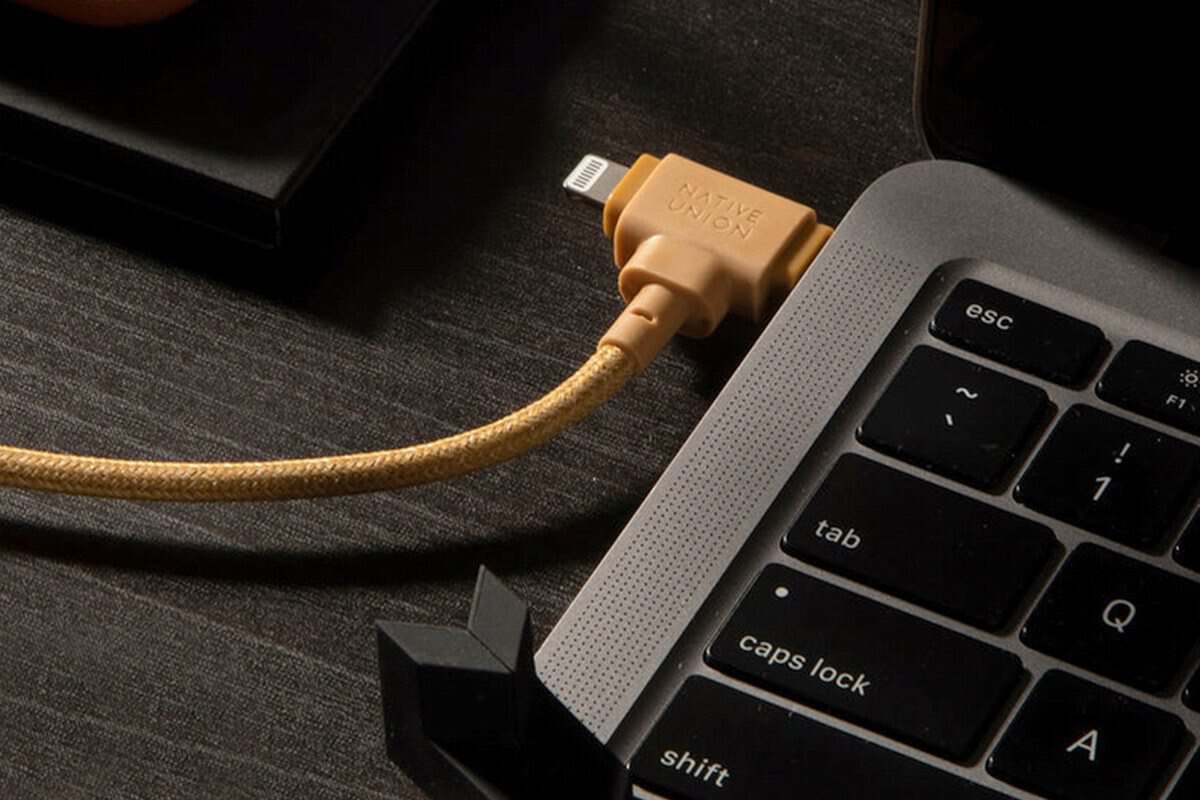 Additionally, the Native Union 2-in-1 Belt Cable is both USB-C and Lightning compatible, meaning that it works for different devices such as iPhones, MacBooks, iPads, and many other popular consumer electronics products. When used with Lightning devices, the cable type is USB-C to Lightning, with a maximum charging power of 27W (9V3A) for iPhones, and approximately 30W (15V2A) for iPads. For USB-C devices, the cable type is USB-C to USB-C, with a maximum charging power of 60W (20V3A).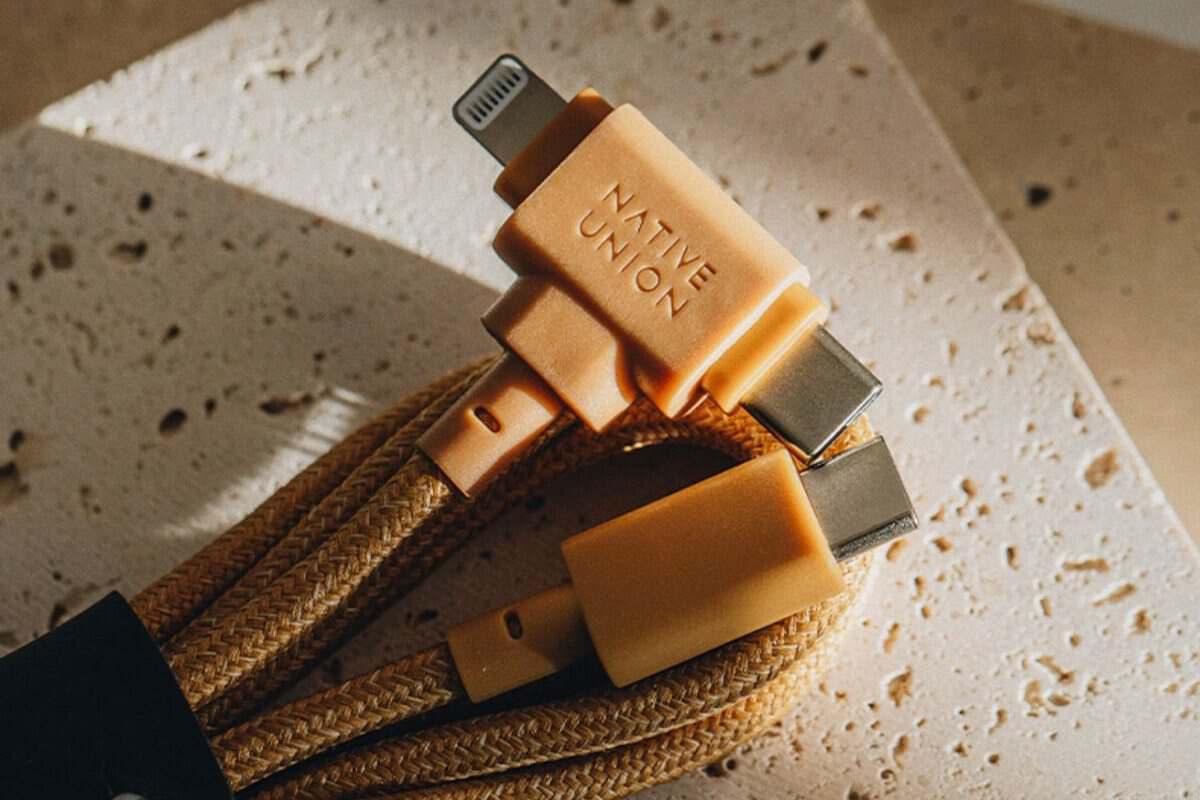 Furthermore, as an official partner of Apple, Native Union adheres to Apple's strict regulations and rules surrounding accessory design and manufacturing. The 2-in-1 Belt Cable boasts an MFi certified C94 connector, making it compatible with all iOS systems and guarantees a stable charging experience without any error messages that are generally associated with incompatible charging accessories.
Summary of ChargerLAB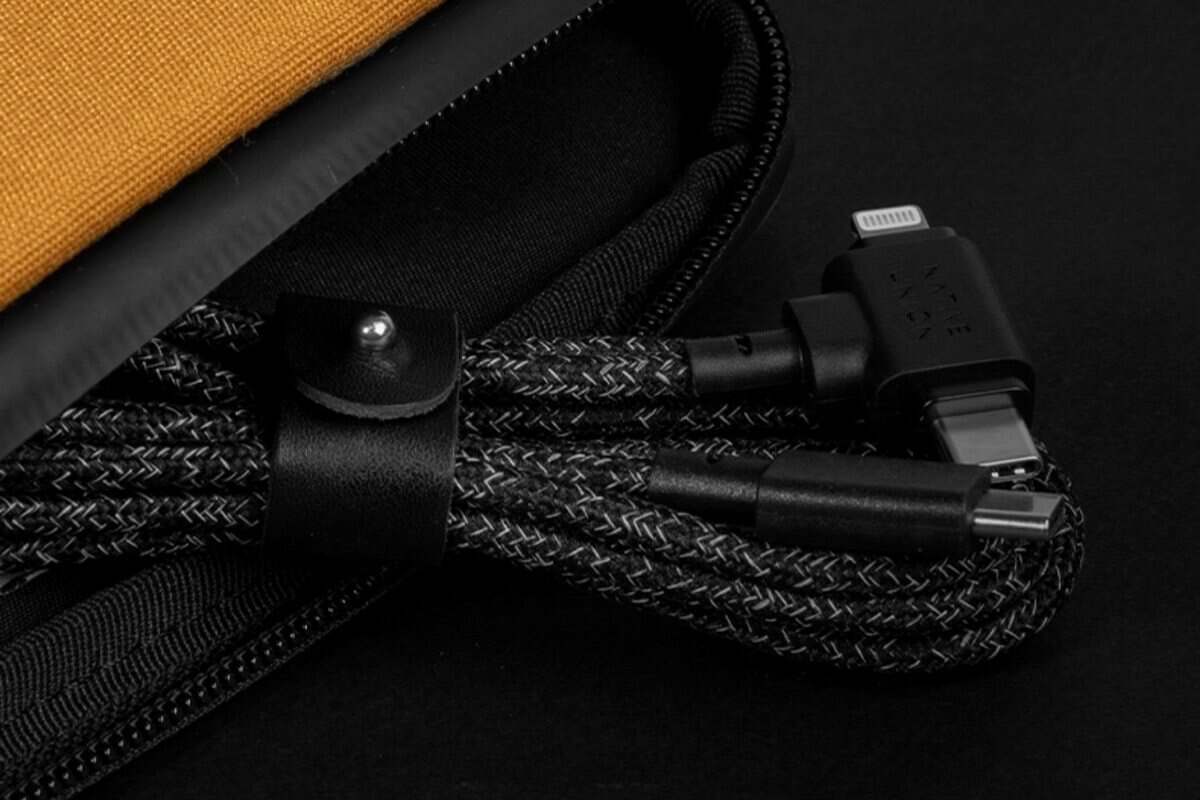 In conclusion, the Native Union 2-in-1 Belt Cable is a perfect solution for Apple users who require an all-in-one cable that is both efficient and high-quality while also boasting fast charging capabilities. Its unique T-shaped design and metal slider provide an extra layer of security and makes multi-device charging a seamless experience.
Related Articles:
1. Teardown of UGREEN HDMI 2.1 Cable | 8K 60Hz, 4K 120Hz
2. Unboxing of ChargerLAB POWER-Z AK001 240W Test Cable (1.5M/5FT)
3. Teardown of Dell Thunderbolt Cable (1.8m)
The article is originally written by @
Joey
posted on Chargerlab. All rights reserved.