Enhance Your Gaming Setup with the Machenike HUB500 Series Docking Station
Machenike, founded in June 2014, is a professional e-sports brand that has garnered investment from Haier Group and established itself as a strategic partner of Alibaba Group. The company offers a diverse range of gaming products, including the L Series and S Series gaming laptops, as well as peripherals such as monitors, mice, keyboards, and gamepads. Catering to the evolving needs of gamers, Machenike continues to innovate and expand its product portfolio. Recently, Machenike introduced the HUB500 series docking station, a cutting-edge device that seamlessly expands the capabilities of users' gaming setups.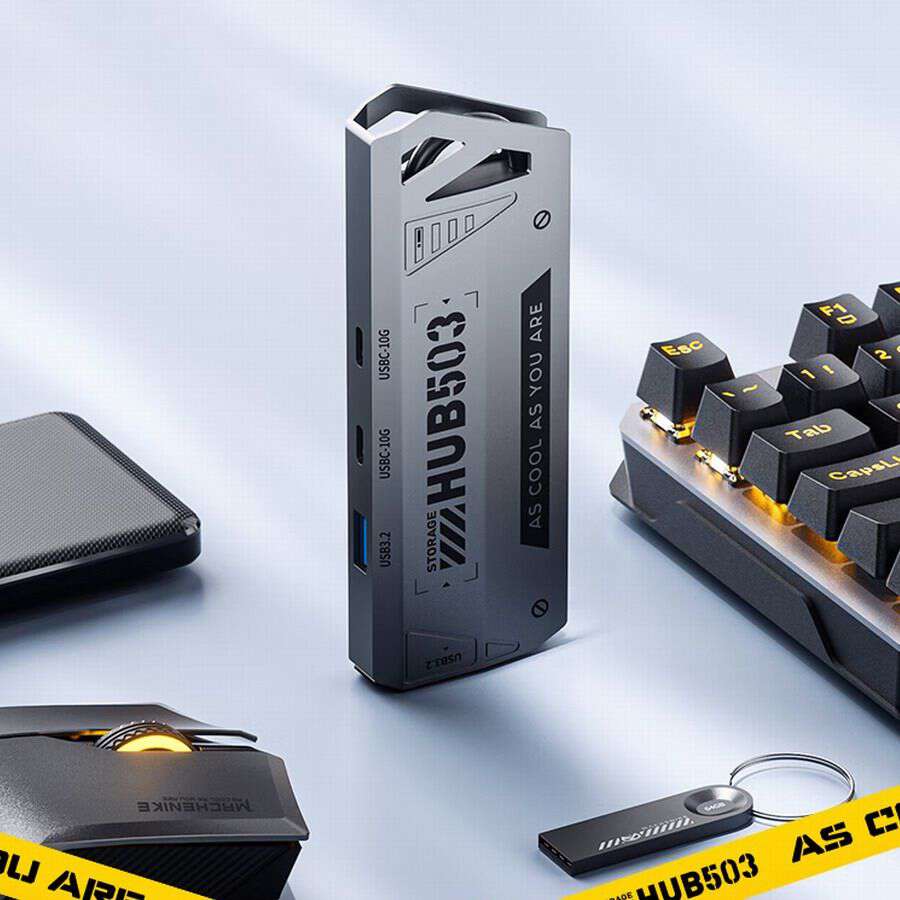 The MACHENIKE HUB500 Docking Station series is an impressive addition to their lineup. Designed with a futuristic, mecha-inspired aesthetic, the HUB500 series combines both style and functionality. The docking station features a meticulously crafted all-aluminum alloy body that undergoes a series of processes including bending, oxidation, polishing, and sandblasting. The result is a visually striking irregular polygonal shape with geometric punch-hole designs, exuding a hardcore gaming vibe while ensuring exceptional durability and optimal heat dissipation.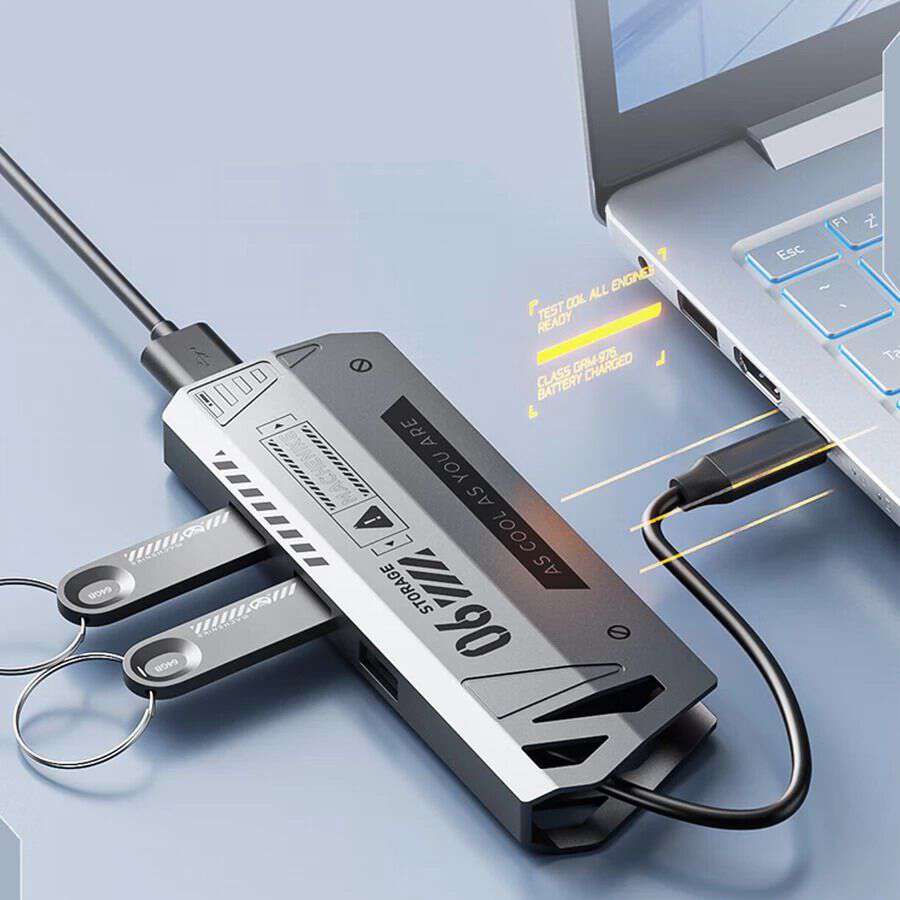 One of the standout features of the HUB500 series is its integrated hidden cable design. This thoughtful design element addresses the inconvenience of carrying extra cables when on the go. The docking station cleverly conceals the cable within its cool body, providing a neat and clutter-free appearance. When needed, users can effortlessly pull out the cable and connect their devices. The HUB500 series supports a wide range of operating systems, including Windows, MacOS, iOS, and Android, making it compatible with various devices without the need for additional driver installation.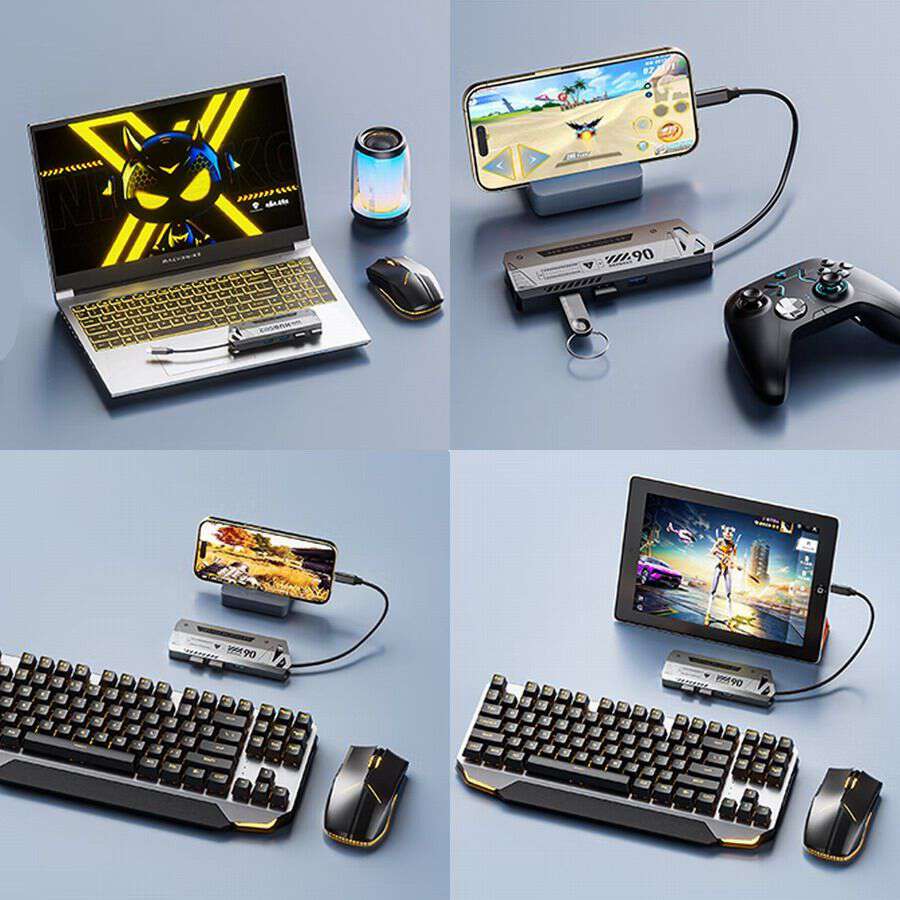 With the HUB500 series docking station, users can easily expand their setup by connecting their devices to the USB-C port. Whether it's a gaming mouse for precise control, a mechanical keyboard for tactile feedback, a gamepad for console-like gaming, or even external speakers for immersive audio, the docking station offers seamless integration. It transforms tablets and smartphones into powerful gaming platforms, allowing users to fully immerse themselves in their favorite games with enhanced performance and convenience. Additionally, professionals can leverage the docking station to boost productivity by connecting multiple peripherals and maximizing their workflow.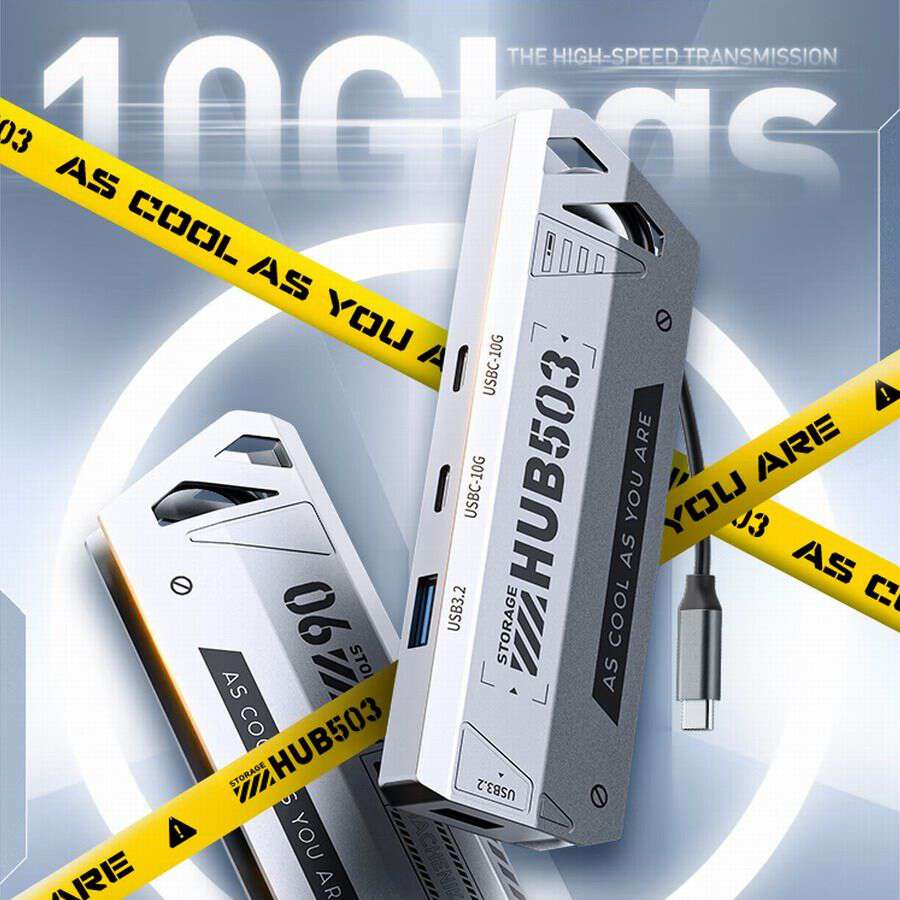 The HUB500 series offers three distinct models to cater to different user requirements. The HUB500A model provides four USB-A ports (USB 3.0) with a transfer rate of 5Gbps, offering ample connectivity options for various peripherals. The HUB500B model features three USB-A ports (USB 3.0), one RJ45 Gigabit Ethernet port for seamless wired networking, and a transfer rate of 5Gbps, catering to users who require both connectivity and fast data transfer capabilities. Lastly, the HUB500C model offers two USB-A ports (USB 3.2) and two USB-C ports (USB 3.2) with a faster transfer rate of 10Gbps, making it ideal for users who demand higher performance and compatibility with the latest USB-C devices.
Summary of ChargerLAB
In summary, Machenike is an e-sports brand that offers a wide range of gaming products. Their latest addition, the HUB500 series docking station, combines style and functionality with its futuristic design and hidden cable feature. The docking station supports multiple operating systems and allows users to easily expand their gaming setup by connecting various devices. It enhances gaming performance, convenience, and productivity by transforming tablets and smartphones into powerful gaming platforms and providing seamless integration with peripherals. The HUB500 series offers three models with different connectivity options to meet the diverse needs of users. Overall, Machenike's HUB500 series docking station showcases the brand's commitment to providing gamers and professionals with innovative and functional solutions to enhance their gaming experience and productivity.
Currently, the Machenike HUB500 series docking station is exclusively available for purchase on JD.com, one of China's leading e-commerce platforms. It is priced at a starting point of ¥99 ($14). For more details on international availability and pricing, it is recommended to check with official Machenike channels in your region.
Related Articles:
1. Powerful & Versatile | Anker Launched 11-in-1 USB-C Docking Station
2. Review of UGREEN 12-in-1 Triple Display Docking Station
3. Mophie Launches A New Portable 4-in-1 Docking Station (Powerstation Hub) for Ultrabooks
The article is originally written by @
Joey
posted on Chargerlab. All rights reserved.