20W Wired Fast Charging | Baseus Launched 10000mAh Magnetic Power Bank
As we all know, every iPhone has supported MagSafe charging since the iPhone 12 series, and this brand new charging method allows users to get rid of the trouble of wired charging completely.
Recently, Baseus launched the 20W magnetic power bank on Amazon US. It has a built-in 10000mAh battery and supports PD fast charging.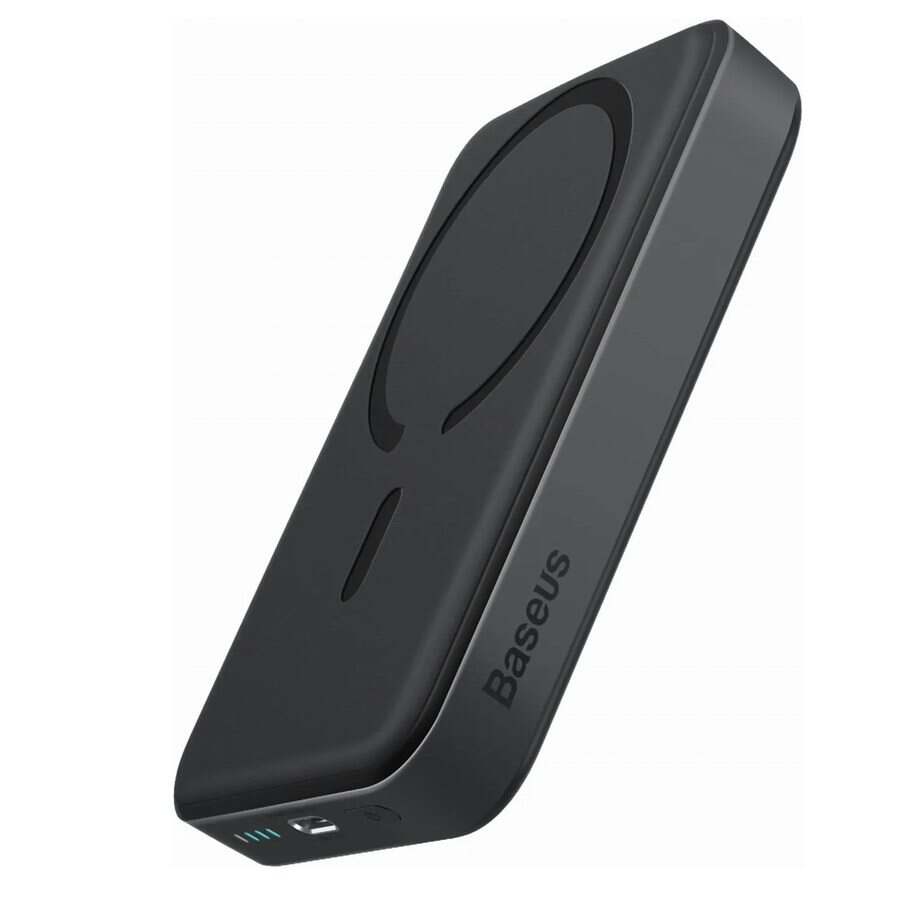 It adopts a gray rounded shape design, and the surface is made of PU material, leaving no scratches on the phone. The size of this power bank is about 104.6 x 68.9 x 19.8mm (4.12 x 2.71 x 0.78 inches), and the weight is only 204g (7.20 oz), which is convenient to carry around.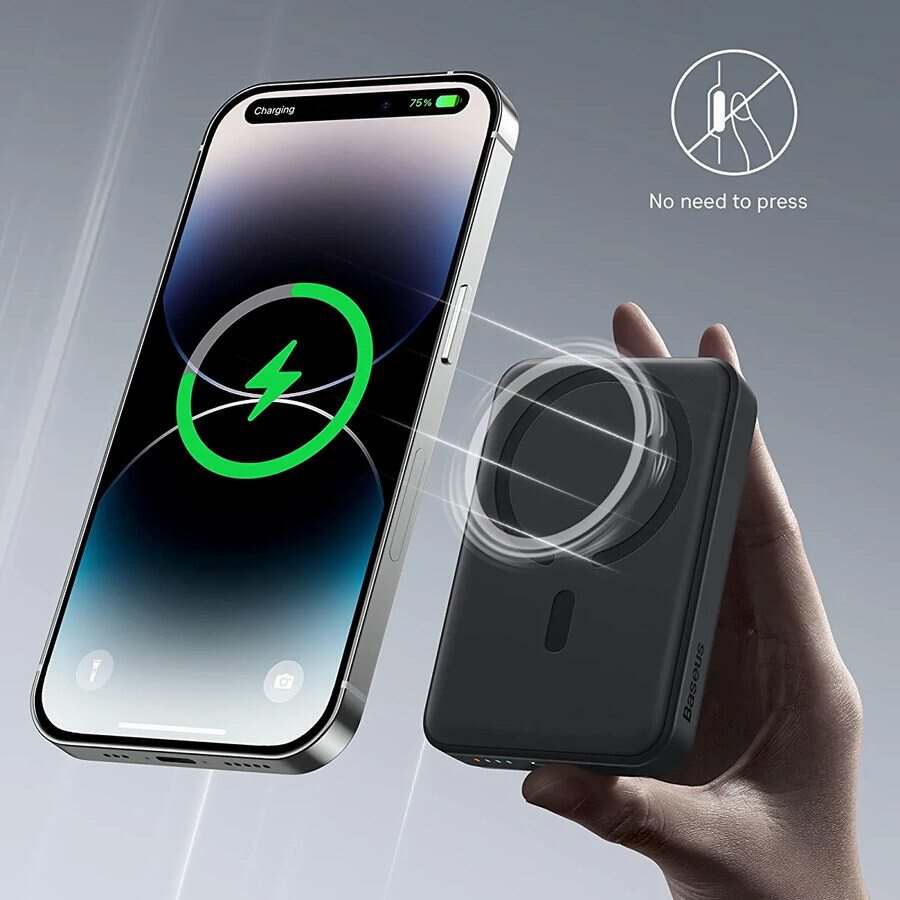 It integrates a circular magnetic part whose size matches Apple's MagSafe magnetic charging system, with a maximum magnetic force of 10N. The iPhone 12 / 13 / 14 series will not block the camera module of the phone after being attracted.
The MagSafe Battery Pack has a capacity of only 2920mAh. Most similar products on the market use batteries with a capacity of 5000mAh. And the capacity of this 20W magnetic power bank is as high as 10000mAh. So it can charge the iPhone 13 / 14 Pro 1.8 times or the iPhone 13 Pro Max / 14 Pro Max 1.3 times, which is great.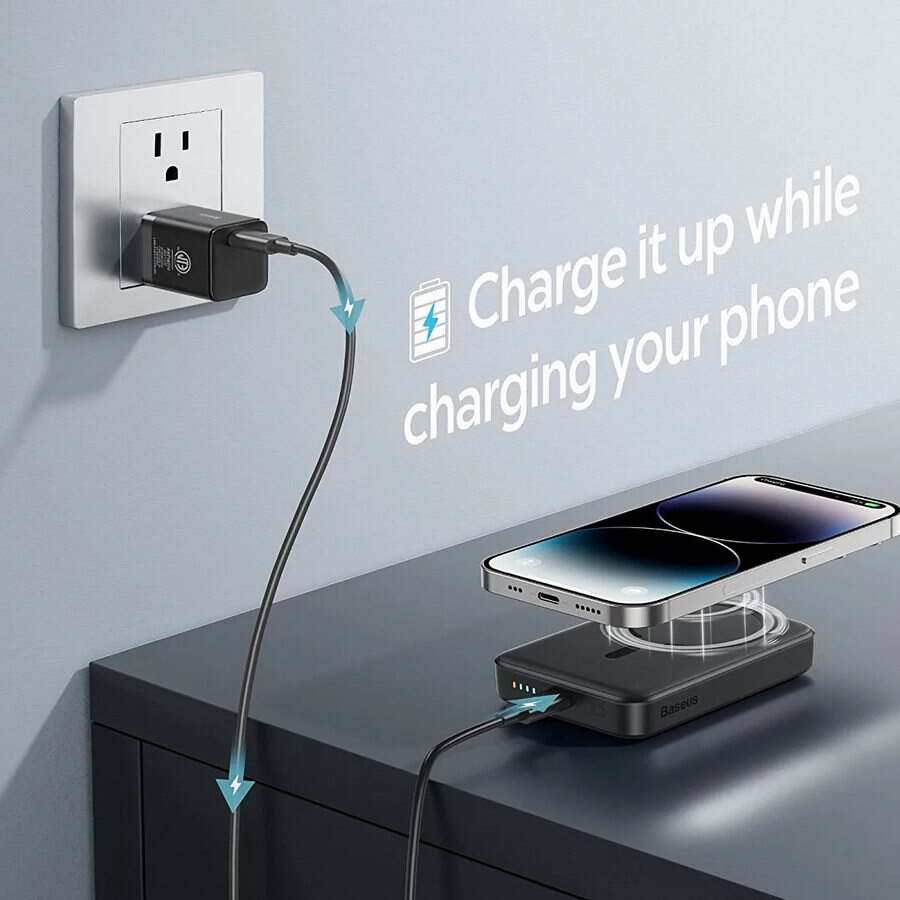 It has a USB-C two-way fast charging port with metal edge design. The 20W PD fast charging output can charge the iPhone 14 to 50% in 30 minutes, and the 18W fast charging input can charge itself in just 2 hours and 50 minutes. There are also three green power indicator lights and one orange work indicator light integrated next to the USB-C port, which is convenient for users to judge the remaining power of the power bank and the charging status.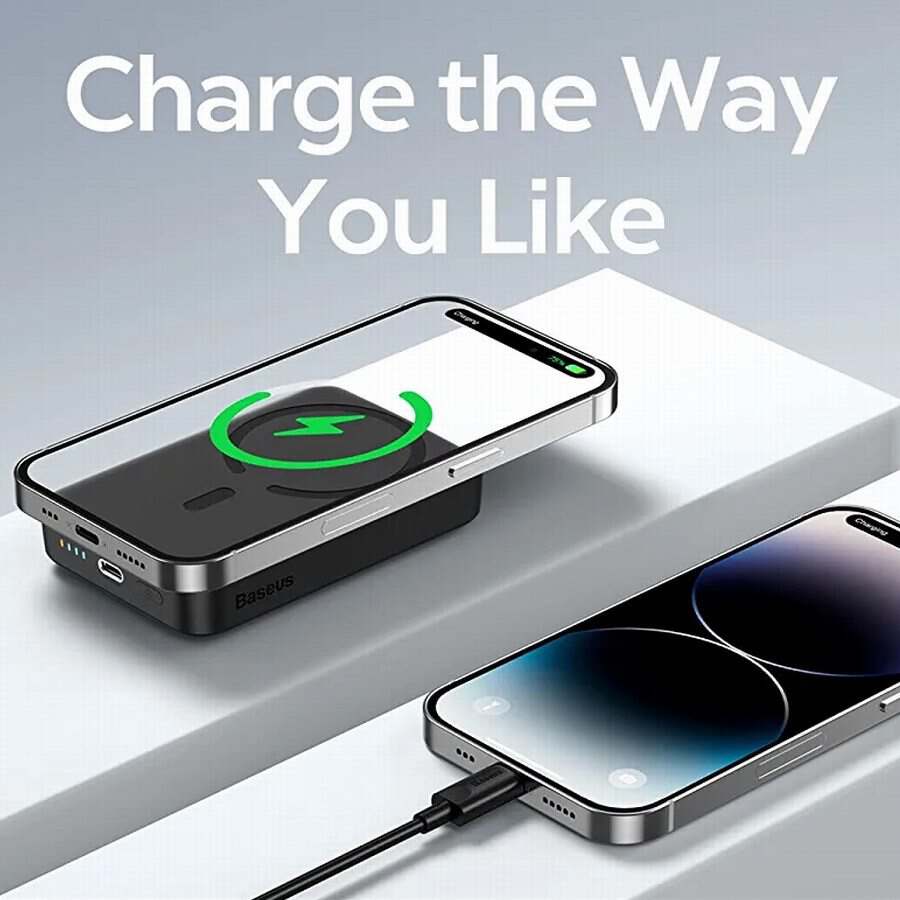 It can provide up to 7.5W wireless output or 20W wired output. When charging two devices at the same time, the power can be divided into 10W wired and 5W wireless.
Summary of ChargerLAB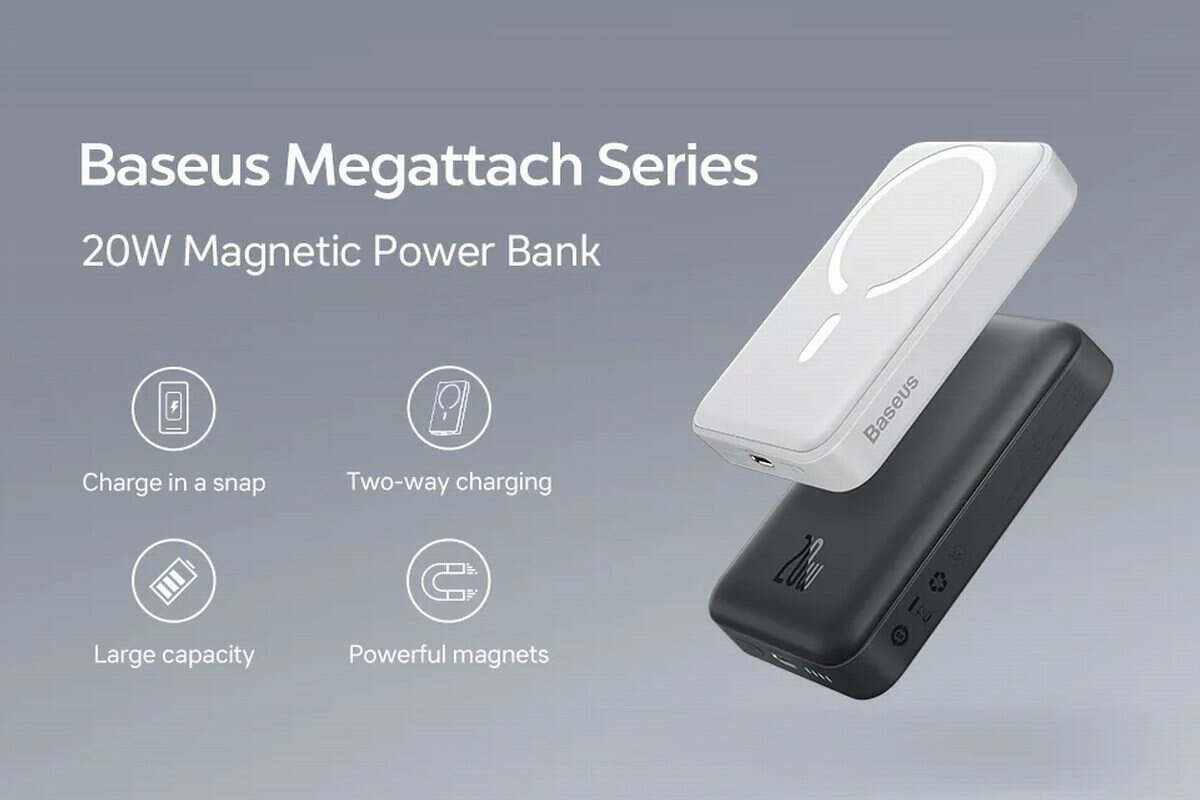 It is suitable for iPhone 12 / 13 / 14 series and supports 7.5W magnetic wireless charging and 20W PD wired charging. The 10000mAh battery capacity is two times more than Apple MagSafe Battery Pack. The PU material will leave no scratches on the phone.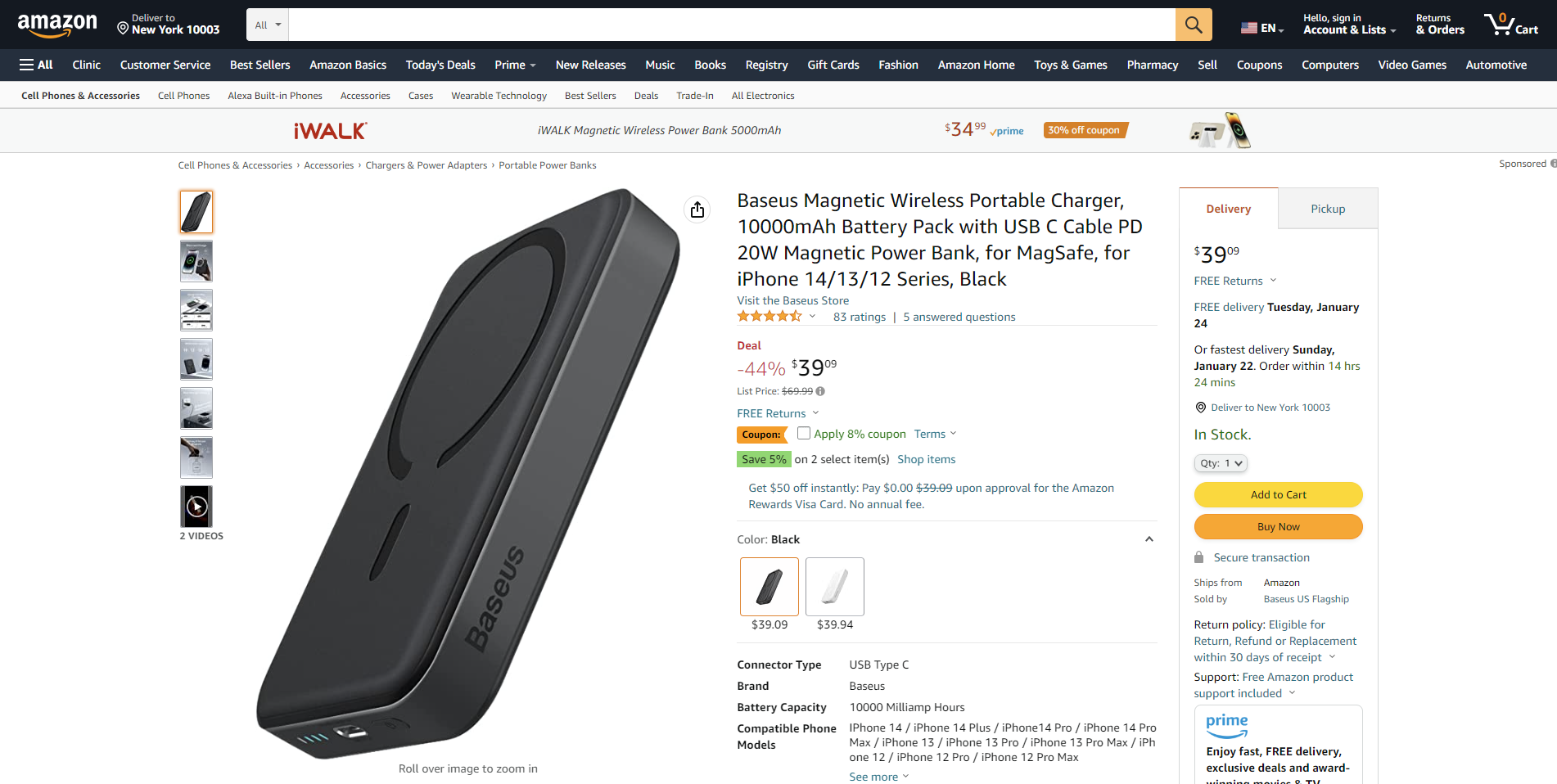 The Baseus 20W magnetic power bank is now launched on Amazon starting at $39.09, and those who are interested can buy it at the beginning or the end of the article.
Related Articles:
1. Teardown of Baseus 100W Slim Laptop Power Bank (Blade Series)
2. Teardown of Baseus Adaman 65W 20000mAh Digital Display Power Bank
3. Teardown of Baseus 20W 10000mAh MagSafe Wireless Power Bank (For iPhone 14/13/12)
The article is originally written by @
Joey
posted on Chargerlab. All rights reserved.